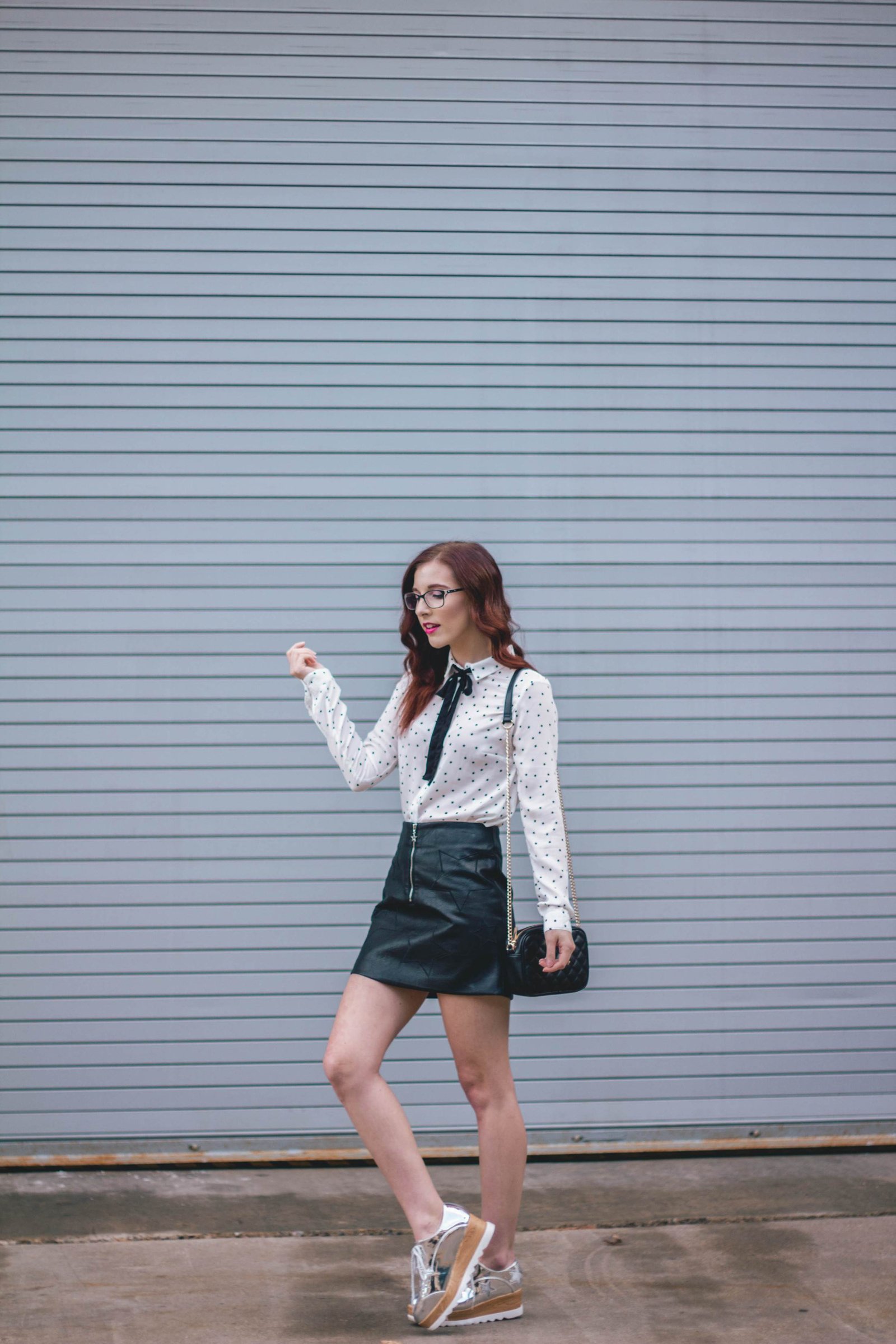 It's no secret: I have a major obsession with star print!
Truly, I could wear clothing peppered in star print every day and not grow tired of it.  In fact, it may have stolen the highly-esteemed place stripes previously had in my heart.  I think it has actually become my favorite pattern!  There's something so whimsical about stars and no matter whether they're in color, black & white, or etched into fabric in some way, they just seem … happy.
I have to say, I don't think I'm the only one to feel this way.  From the way you all react each time I share something starry on Instagram, I think that the general population loves this print just as much as I do!  This is why I decided to scour the interwebs to find only the best of star print for the upcoming spring season.  Now, some of these items may have you thinking more wintery thoughts, but in reality, spring isn't all that much warmer than winter until April or May – so hang on to those pullovers, jackets, and cardigans!
---
Outfit Details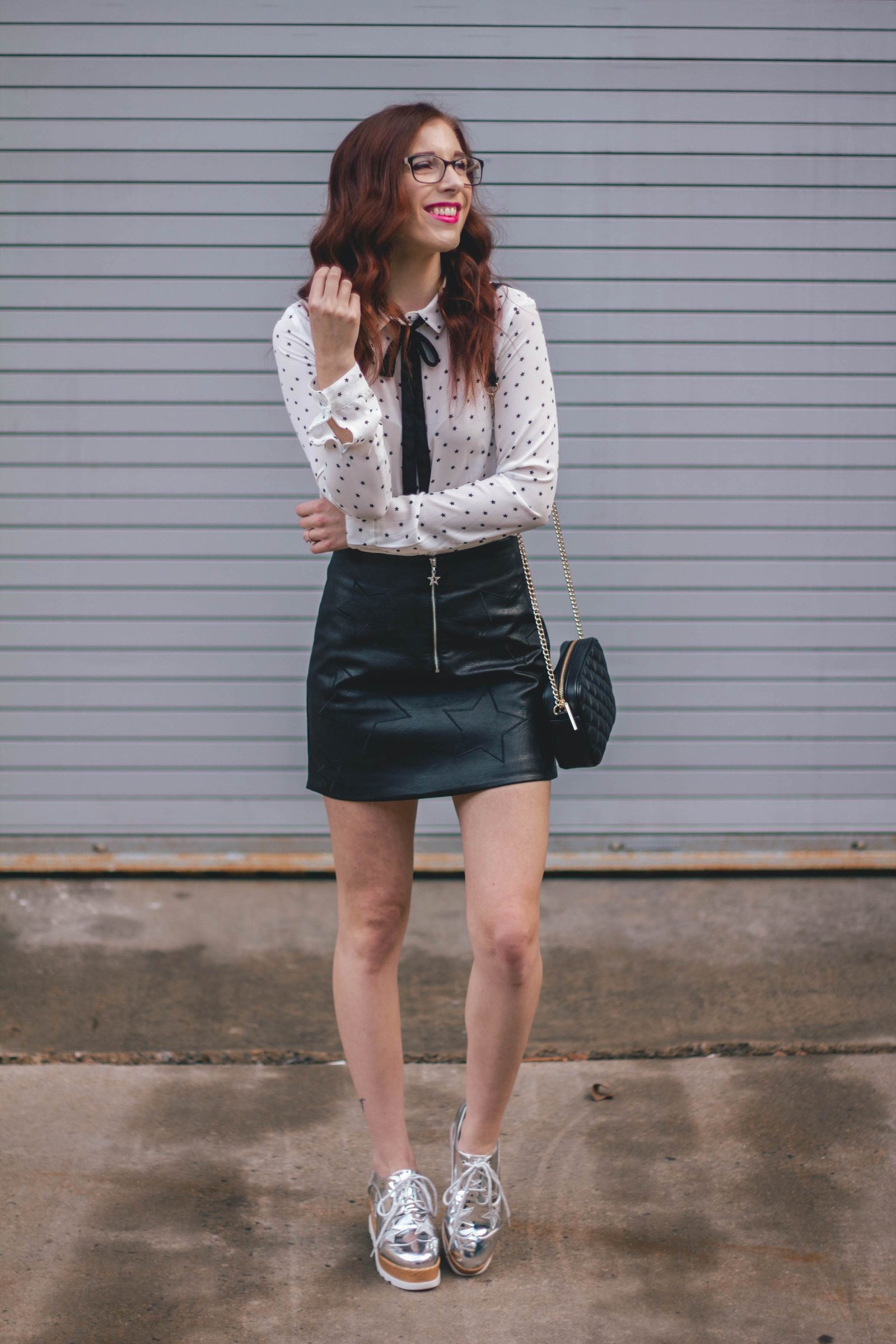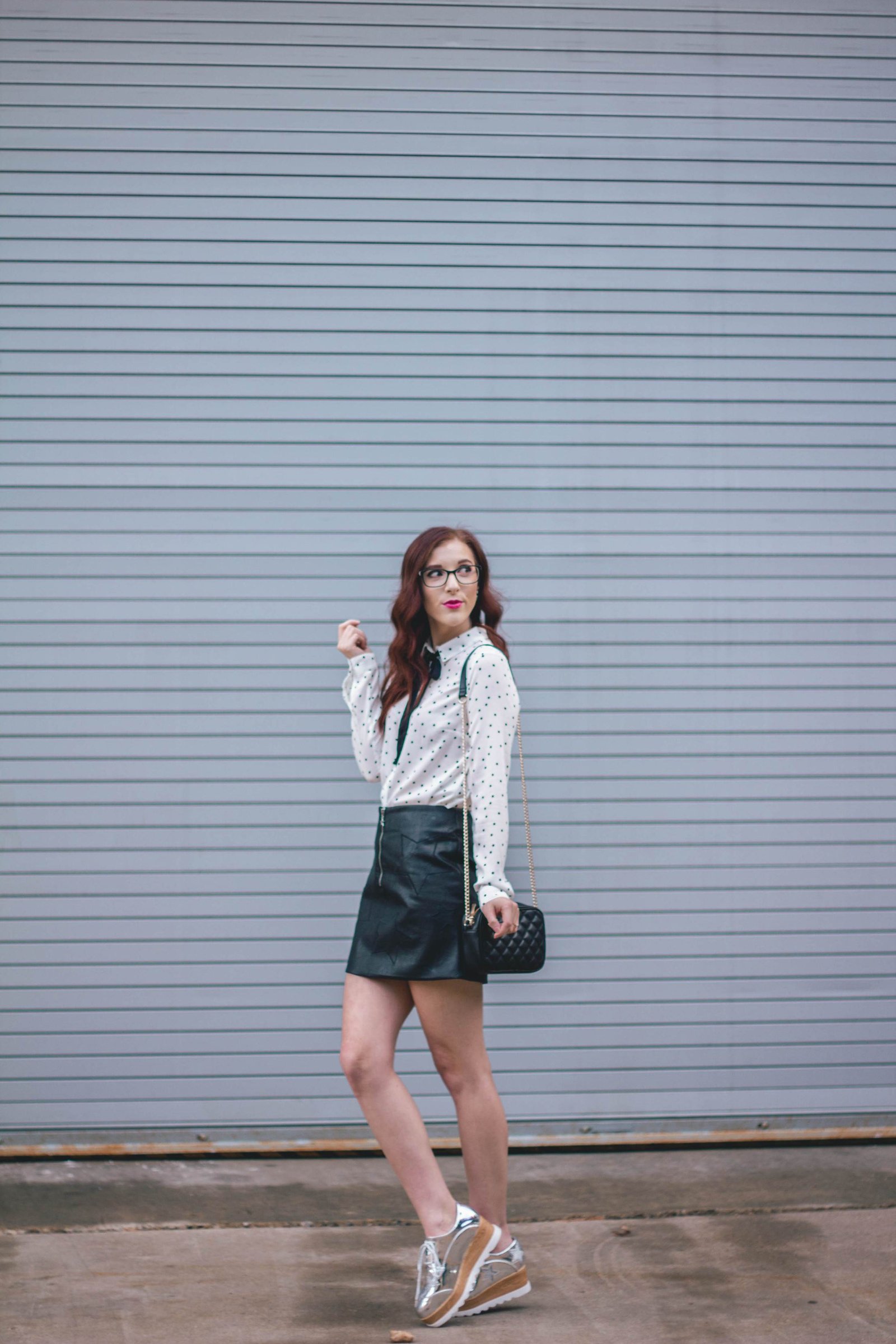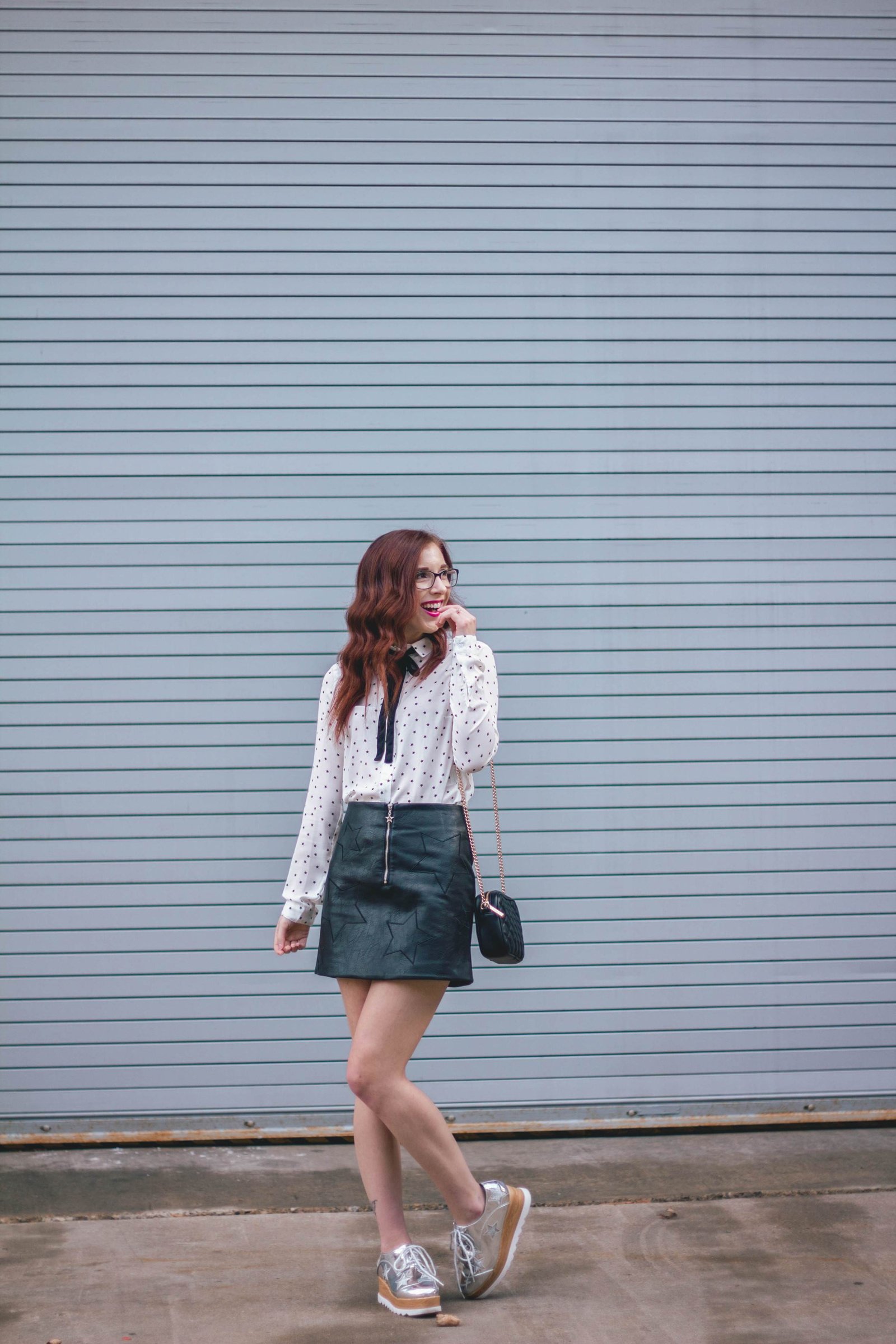 A little about my look: I snagged this pleather mini on super sale and it was sold out a week later online (super bummer).  The same thing happened with these $6 knockoff Stella McCartney platform sneakers (double bummer). My blouse is only $25 and low on stock, but not to fret, I'm watching the websites, and the second any of these pieces are back in full stock, you all will be the first to know, a-la-Instagram stories!