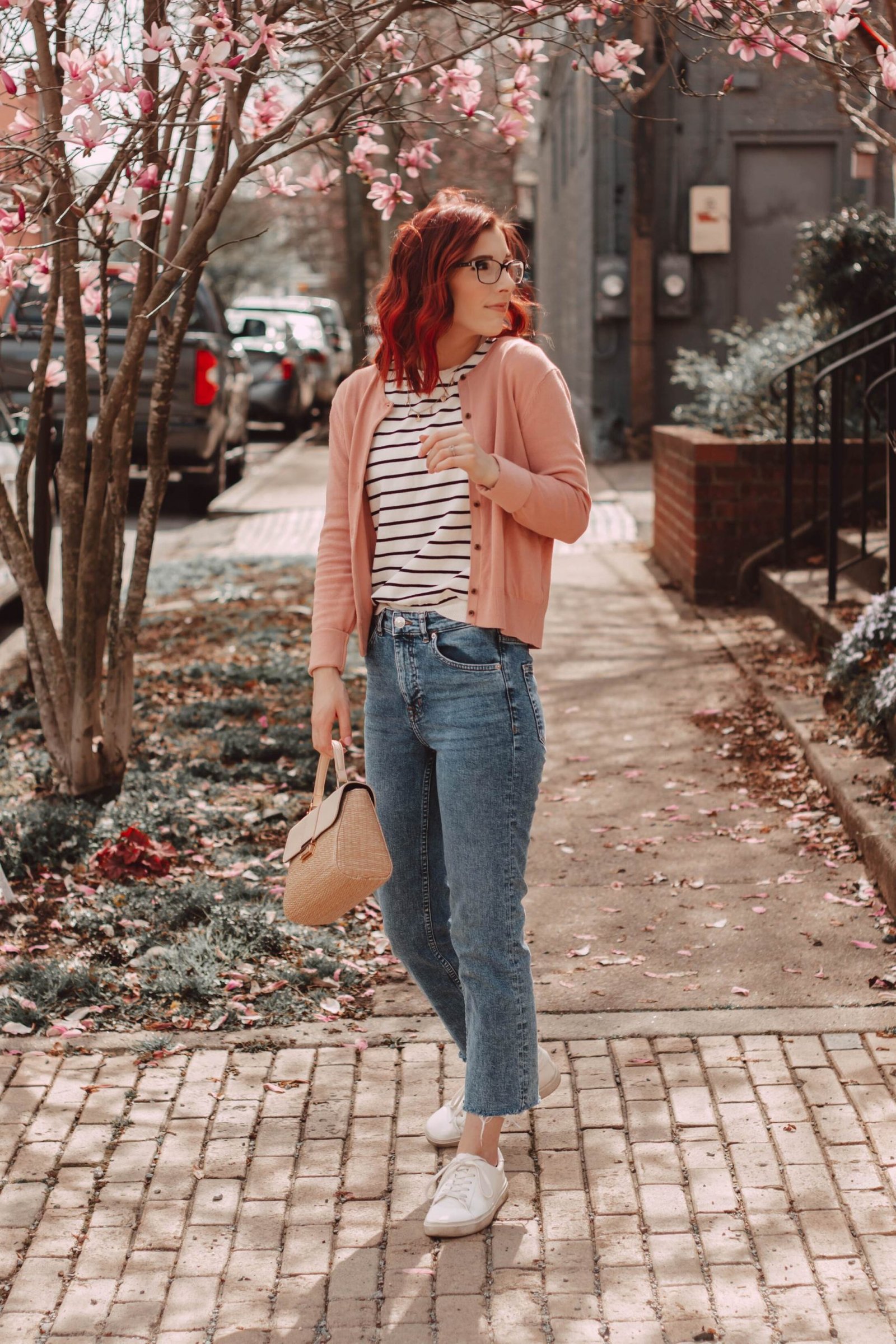 I was stuck in a rut with my denim. My closet had skinny jeans aplenty, along with some mom pants and boyfriend styles. Straight leg jeans prodded me out of my comfort zone and made me get creative.
I didn't want to stray away from classic styles. I will always say that classic is better than trendy. You're sure to end up with plenty of seasonal trends in your closet, but when you have primarily classic options, you're likely to have an easier time putting together outfits. Don't spend big money on trends. You'll be disappointed when they're totally "out" the next season, or when you realize you could've purchased a higher quality item that would actually be a return on investment.
Some of the pieces that I recommend shopping for when putting together a quality, classic wardrobe are straight leg jeans (make sure you take the time to try on several pairs to find what you're most comfortable in), a black and white striped top, a really simple pair of white sneakers, and cardigans. You'll see that these items also make an excellent outfit when worn together!
---
outfit details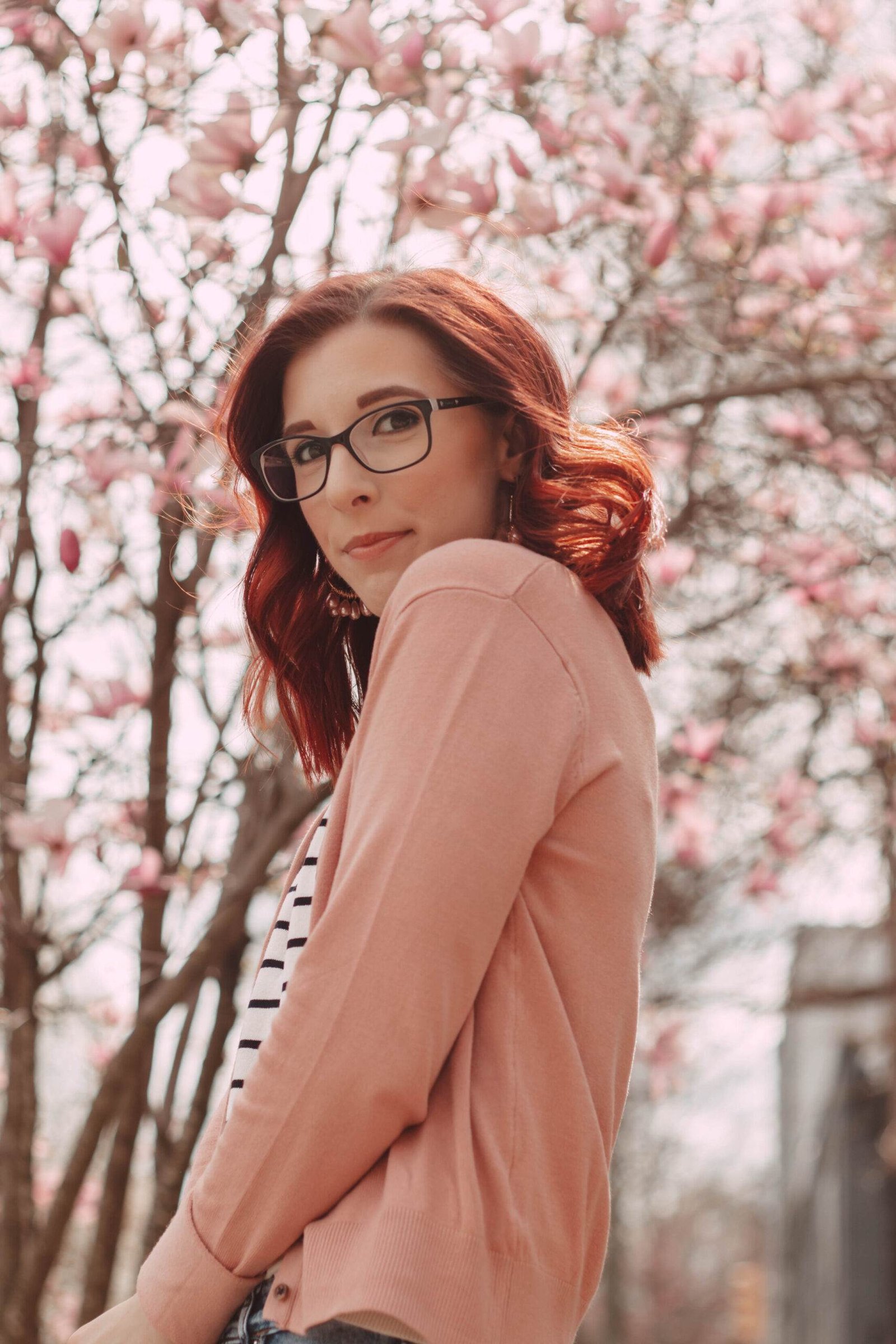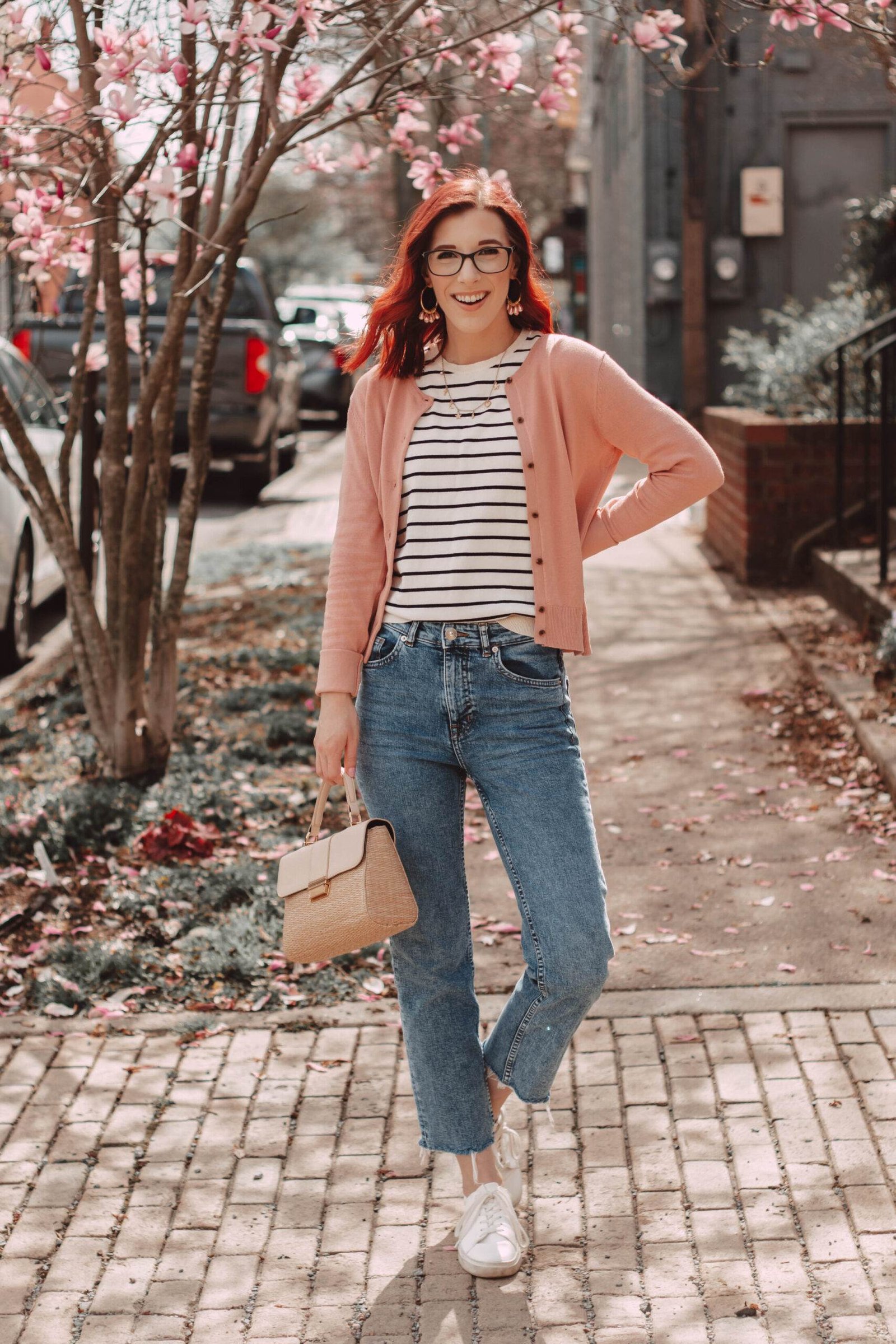 Maybe right now you don't own a pair of straight leg jeans. You think they'd be unflattering or uncomfortable since they're different from what you're used to.
I totally relate! Up until about a year ago, I refused to wear anything but high-waisted skinny jeans. Then I started branching out, and I realized that jeans can completely transform an outfit. In this case, wearing straight leg pants made the look more sophisticated and it felt more tailored, even though I chose to make it casual with sneakers. In fact, I wear white sneakers almost daily. They're my go-to shoes. They're comfortable, and they work with nearly any outfit (from dresses to leggings).
Once you have these four classic items in your closet (refresher: straight leg jeans, cardigans, striped tees, and white sneakers), you'll be able to create a plethora of gorgeous ensembles for spring and beyond. You'd be surprised how many combos can come from these. If you've been reading my blog regularly, you may have noticed that I've mixed and matched the items I ended up purchasing from my spring capsule wardrobe to style the last several outfits I posted. That's just the tip of the iceberg when it comes to how many looks you can build from these classics.
---
Related Posts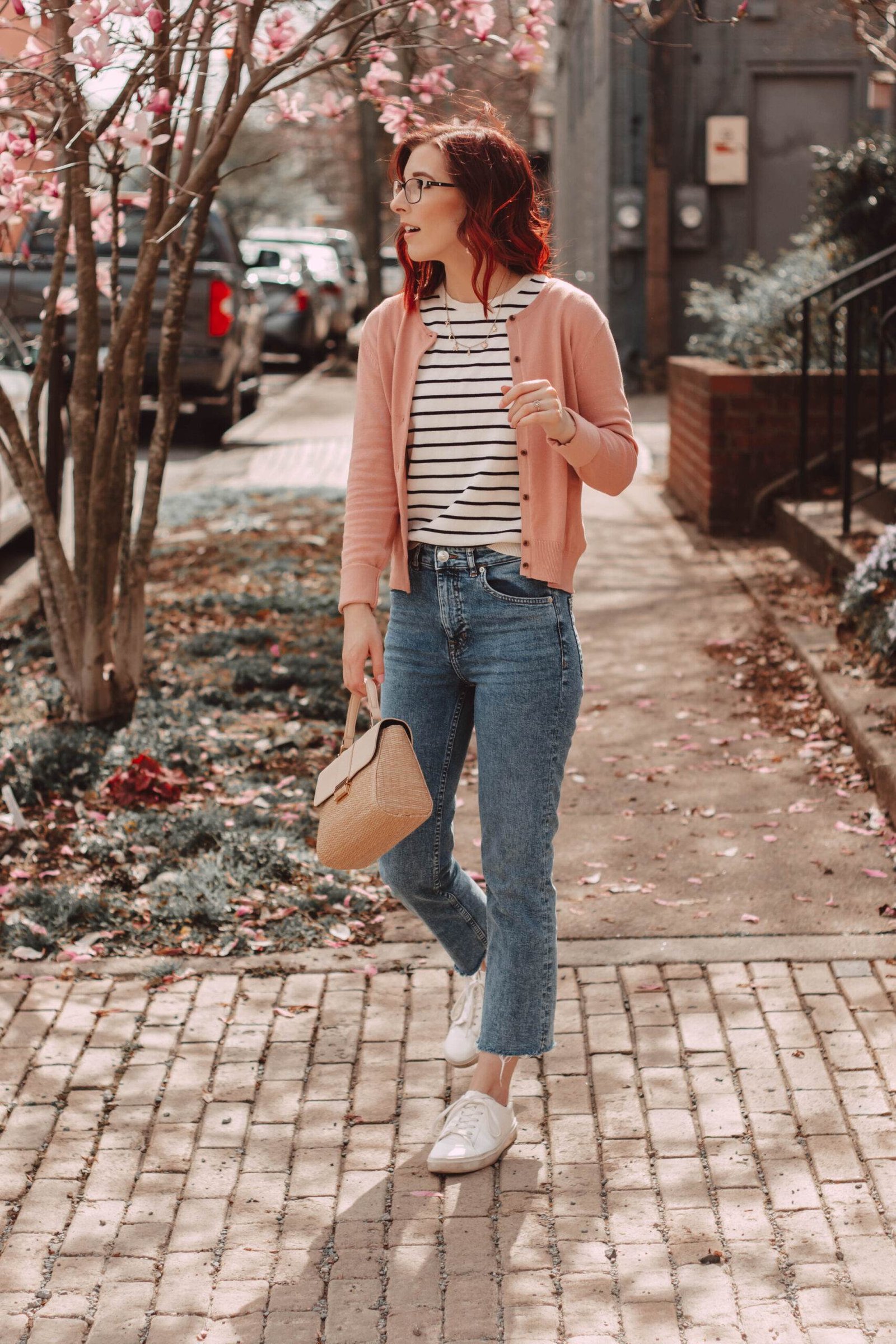 Have you branched out to try straight leg jeans yet? Do you own more classic or trendy items?
---
Pin for Later