It makes my heart break a little, knowing that monochromatic outfits are often seen as cheesy or kitschy. In reality, wearing multiple shades of the same color can be totally classy!
Take my outfit, for example. I have a couple shades of blue throughout my look, and it appears quite stylish. It also took little-to-no effort on my end to put together. You just have to follow a few simple guidelines to possess a ready-made monochromatic outfit to wear anytime you please.
Keep in mind that in the early days of fashion, women would quite literally put together an entire outfit from head-to-toe, revolving around only one color. If you were lucky to have the materials handy, your children or siblings might have even matched! Obviously, we've come a long way since then, and we can definitely play around with textures and shades, but it's good to remember our roots, if you will!
---
outfit details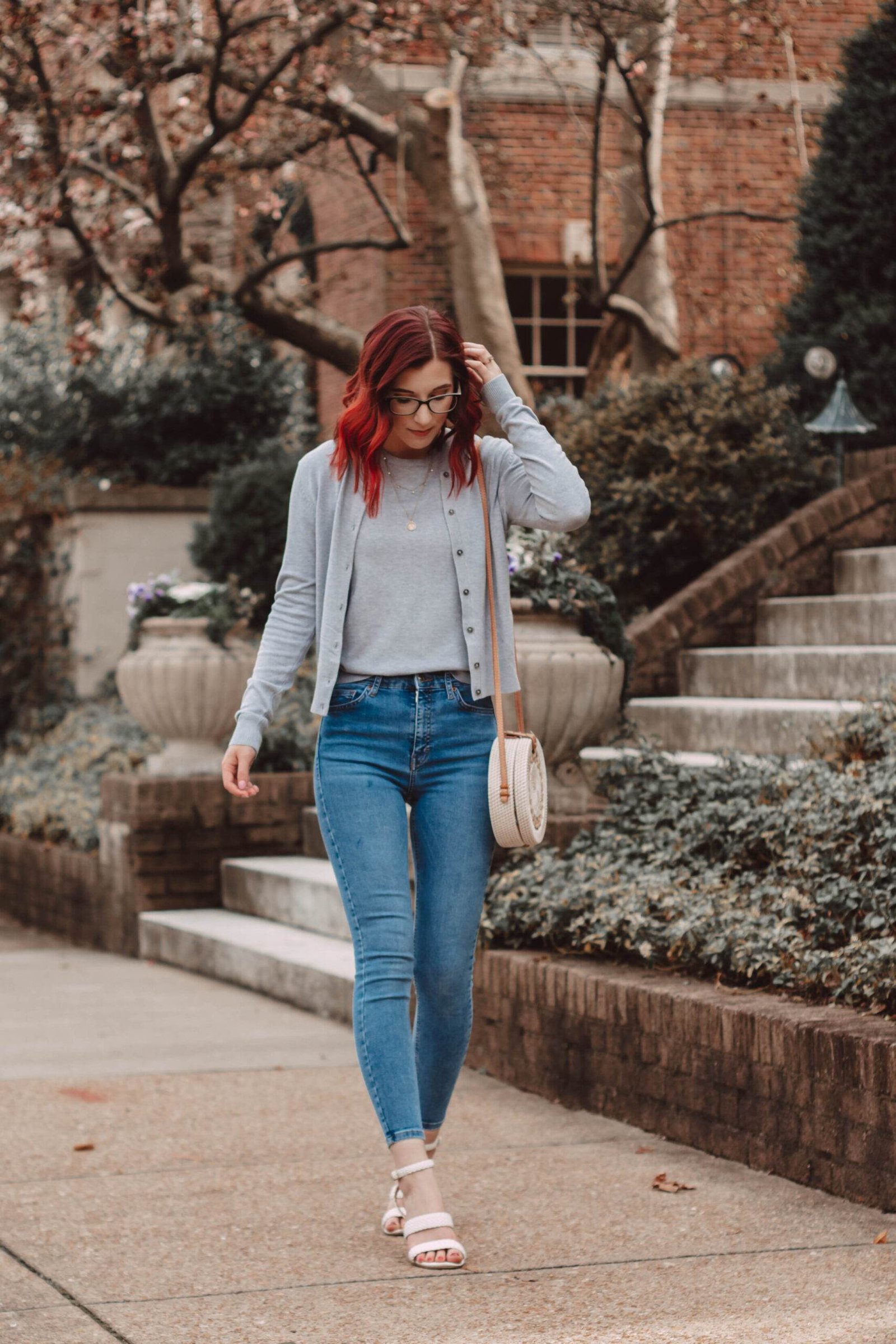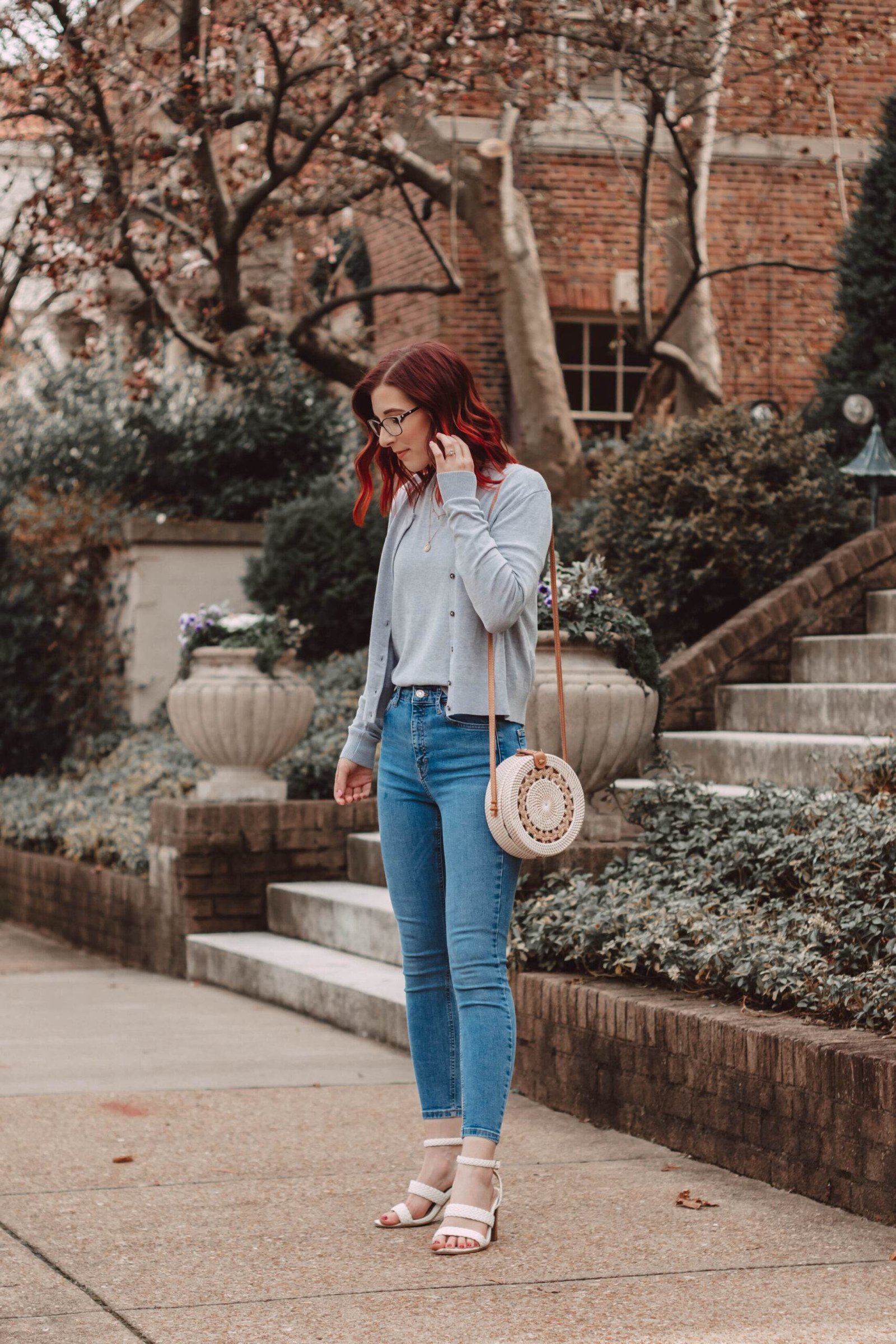 Take note of these super easy tips for styling a monochromatic outfit.
Pick your base color. For me, it was a springtime blue. My denim is already a bright blue, with zero distressing or fade. I didn't want the shades of blue I chose on top of that to clash in any way, so I decided to pick a lighter option to compliment the vibrant, darker color of my pants.
I chose to double up on one particular blue tone (my cardigan and the short-sleeve sweater I layered beneath). If you decide to do the same, I suggest utilizing the same manufacturer for both pieces. I got my cardi and top from H&M – and while they're marked as "purple" on the website, they're definitely more of a periwinkle blue. I knew they were identical in color, so it made my job really easy!
Last, but not least, balance things out with your accessories. Rather than going for more blue when it came to my shoes or purse, I decided on white/cream and also added gold jewelry. This breaks up the look a little bit. If I had reached for more blue, I would've needed either a deep navy (veering on black) or perhaps something with pattern! You don't want to drown your body in blue, you want to compliment it with suitable tones.
---
Related Posts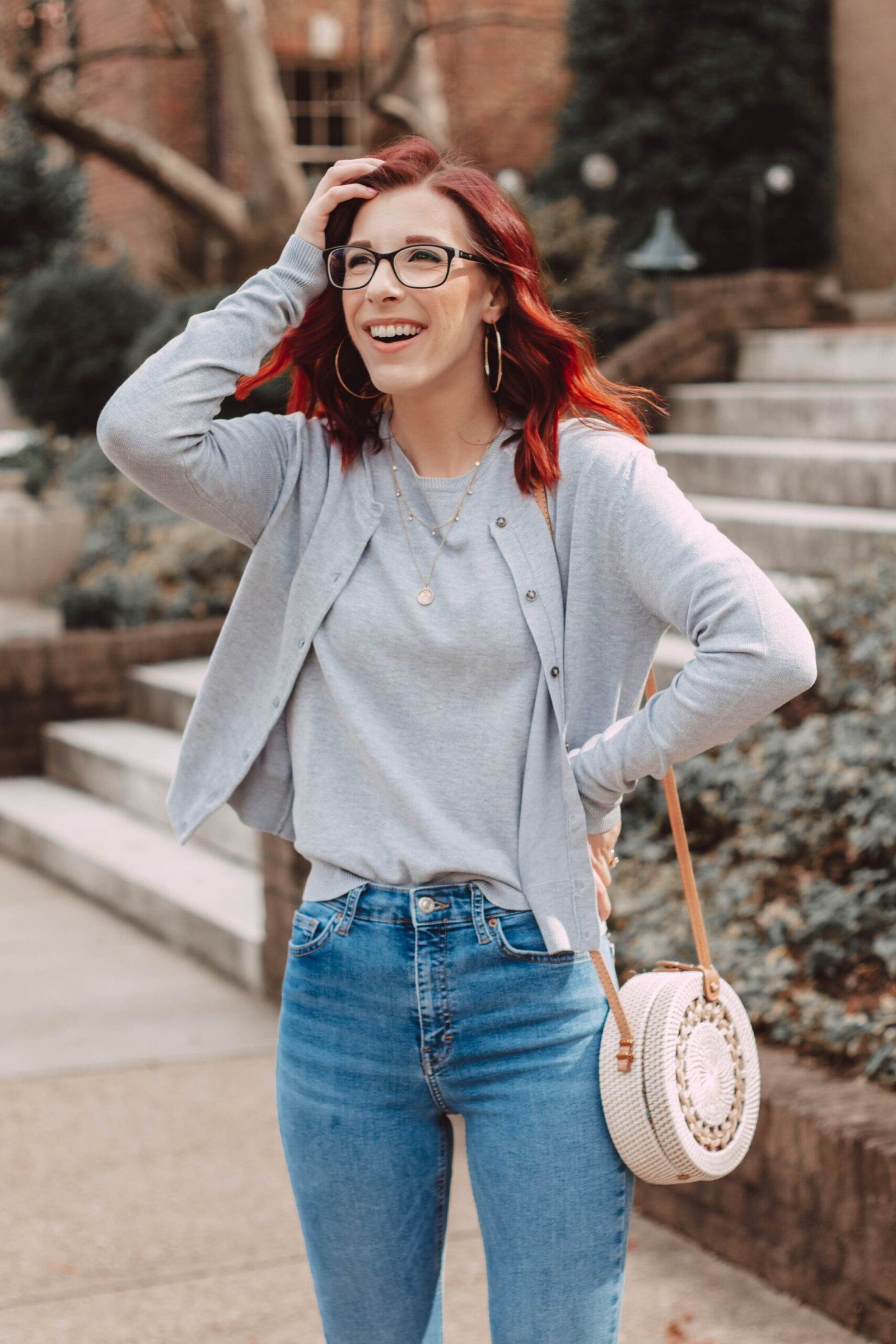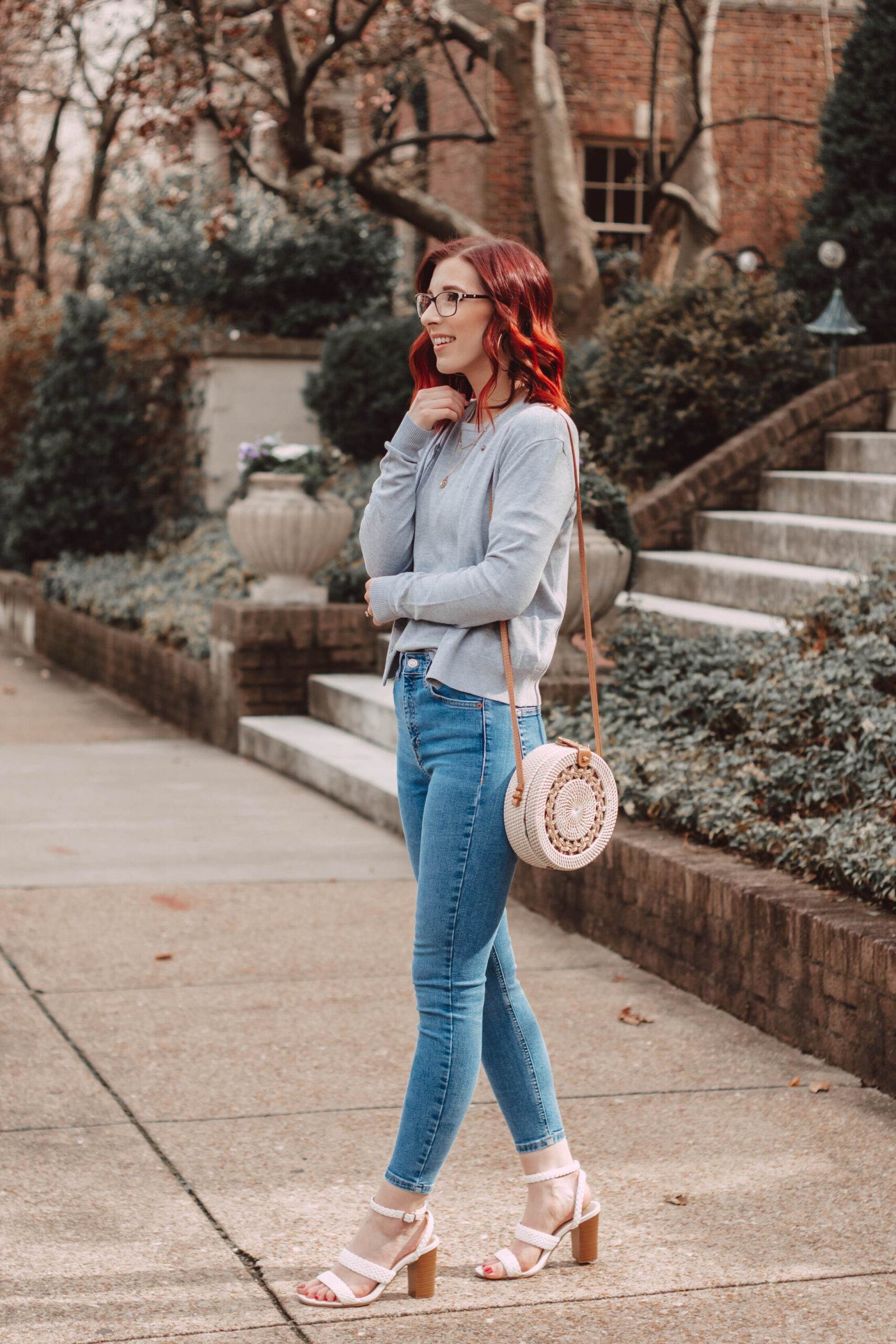 Do you enjoy monochromatic ensembles? Would you try to create a look with shades of blue?
---
Pin for Later