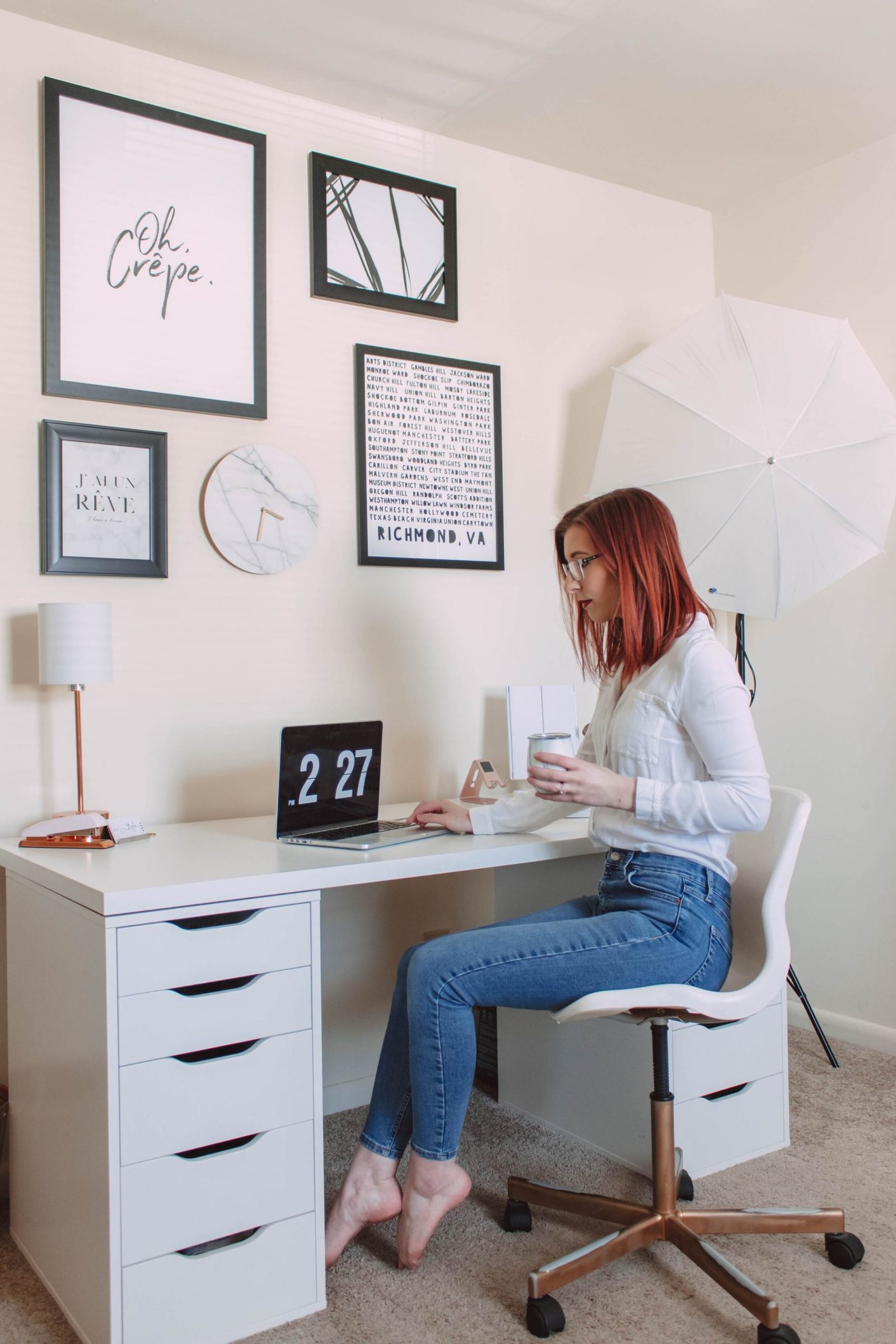 So many people are suddenly working from home, unsure of how to make the most of their space. Give your home office a facelift and see how it enhances productivity!
About a year into blogging, when fashion was my primary category, I made the decision to transform my previous bedroom into a "cloffice." This is a phrase that's pretty well-known in the fashion blogger community, and it's a combination of "closet" and "office." It's the ideal workspace for the style-obsessed. At the time, I was living with my parents, and with the help of some amazing friends, I gave the room a Cinderella makeover! You can see the results here.
I knew that I wanted to bring my cloffice with me when I got married and moved into a townhome. Naturally, the space took on a new feeling since I can't do much about the wall color or the carpeting. However, I still love this room, and it has truly made working from home more enjoyable!
I'm really grateful to have a space that's entirely my own to work each day. I'm proud to say that I didn't spend more than $600 on this entire home office, making it totally achievable – even on a tight budget. The furniture is almost exclusively from IKEA (which saved me tons in the long-run) and I've made great use of my own clothing as decor! It's possible for you to have your dream space, while living in an apartment or pinching pennies.
---
[ furniture Details ]
[ decor Details ]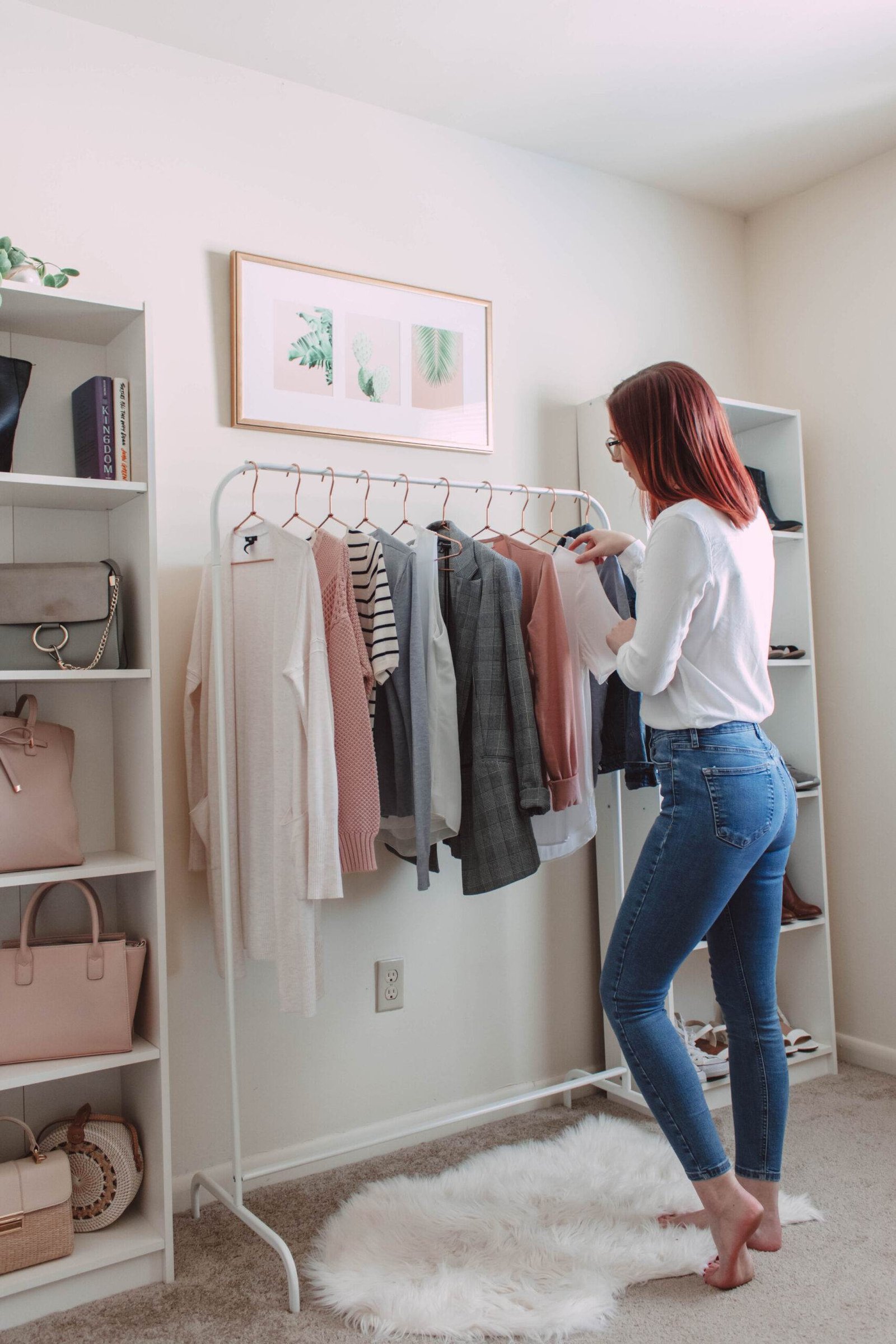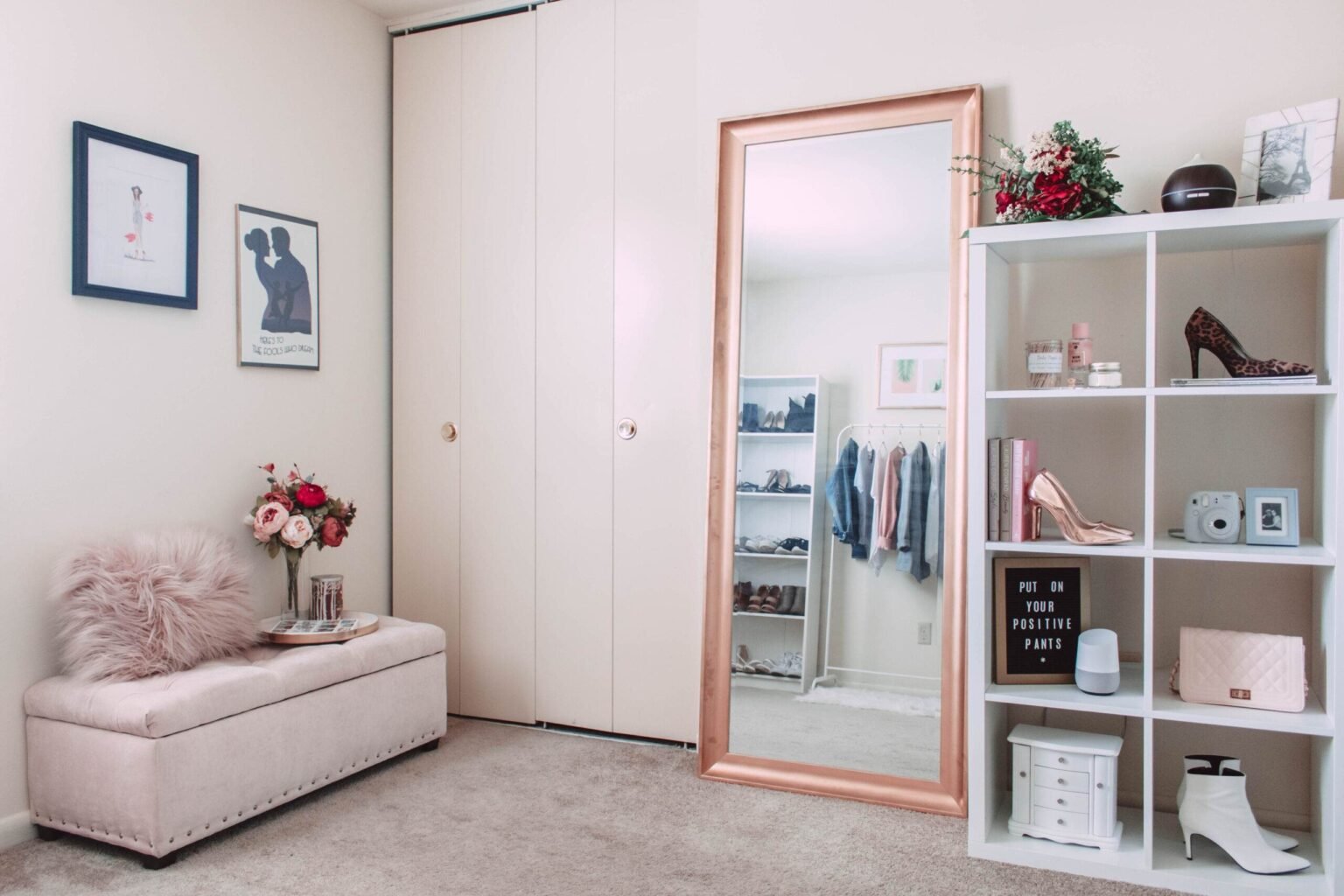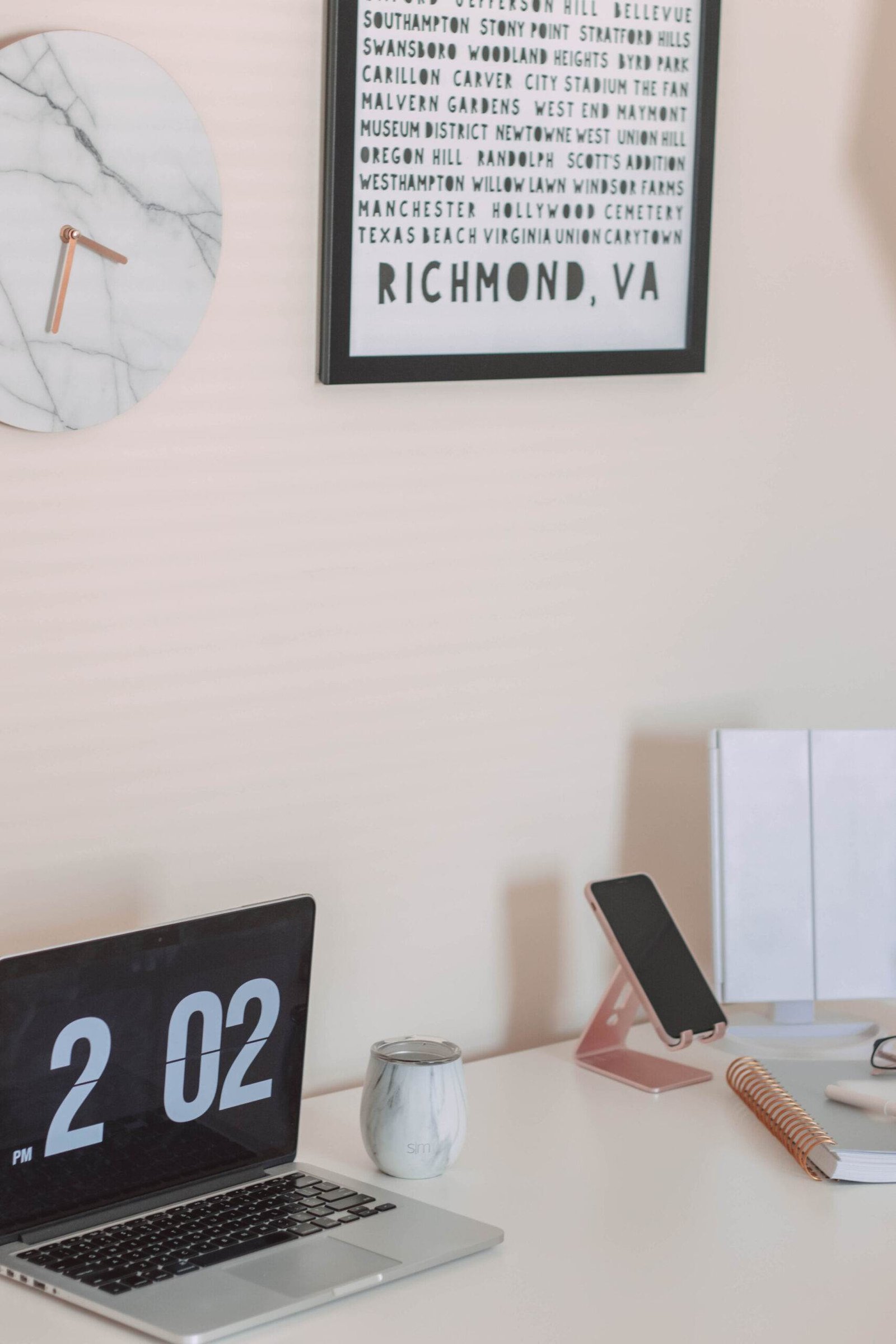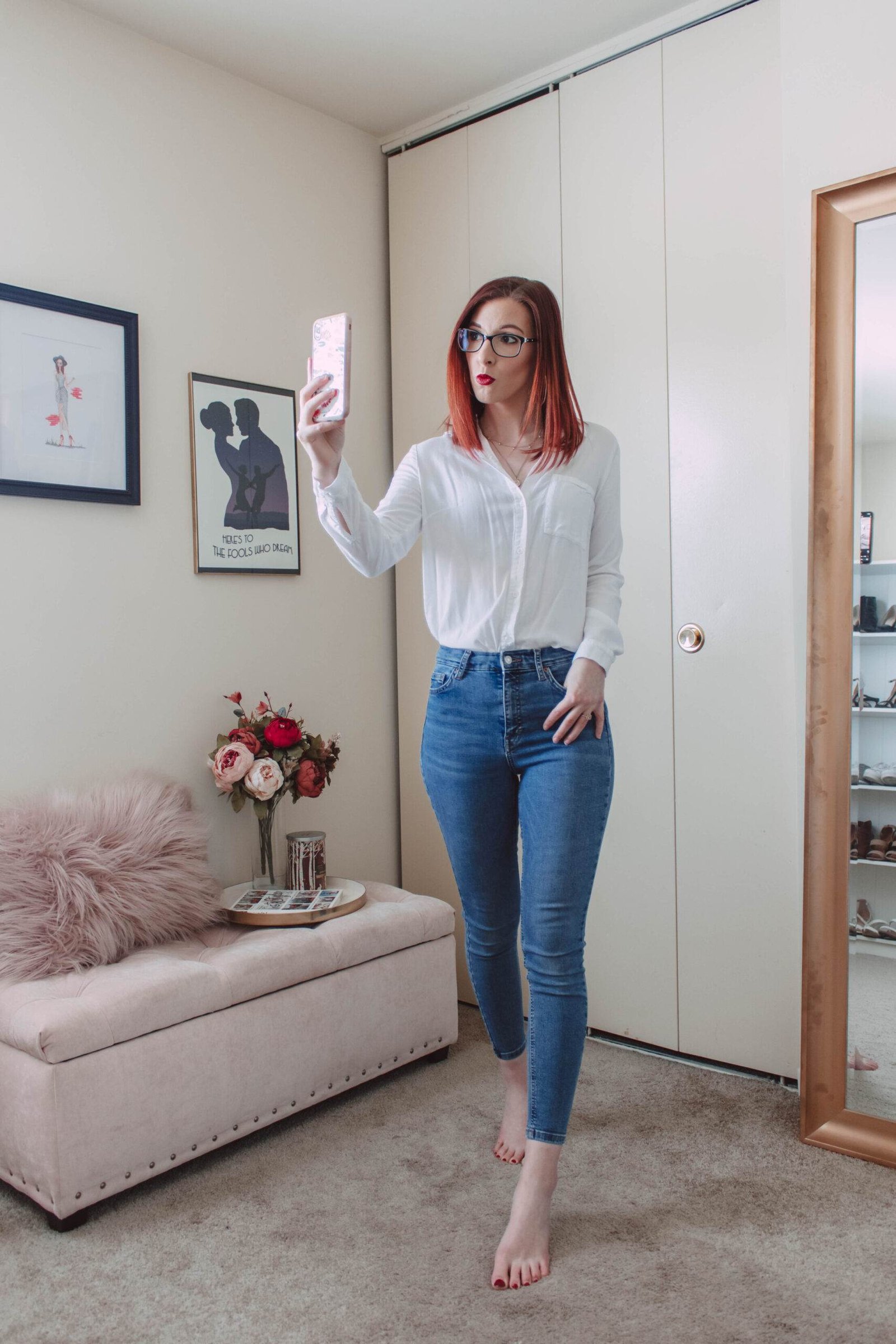 If you're hoping to transform your office into a cloffice, or you're wanting to just elevate your work-from-home space, here are some tips!
add inspirational and unique art
I'd love to link every single print in my cloffice, but unfortunately, most of the art is sold out, since I've collected pieces over the years. I love to scour the Desenio website (check out how their prints have transformed my master bedroom and living room), along with Etsy. Once you find the items that suit you, put together a gallery wall, or hang art throughout your room that makes you feel like you're in an oasis of your own making.
stick to a theme
I knew when I began decorating that I wanted a luxurious and glam vibe to my home office. All of the furniture is bright white, and I have pops of blush and rose gold, with marble and faux fur textures throughout. It's definitely a different feel than the rest of my very colorful, bohemian home, but I love that it makes me feel like I'm truly "walking into work" each day. And the brightness helps me concentrate as I spend time at my desk.
stay practical and organized
Utilizing my clothing and accessories as decor has been so fun the past few years! From my shoe and bag shelves, to different beauty items on display, I've definitely found a way to decorate without spending a fortune. The desk I chose is a table top across two sets of drawers, which I use for both style and work. One side is everything from watches and sunglasses to hats and jewelry. The other side houses paperwork, camera equipment, and stationary. Everything has its own place, and stays quite organized.
---
related posts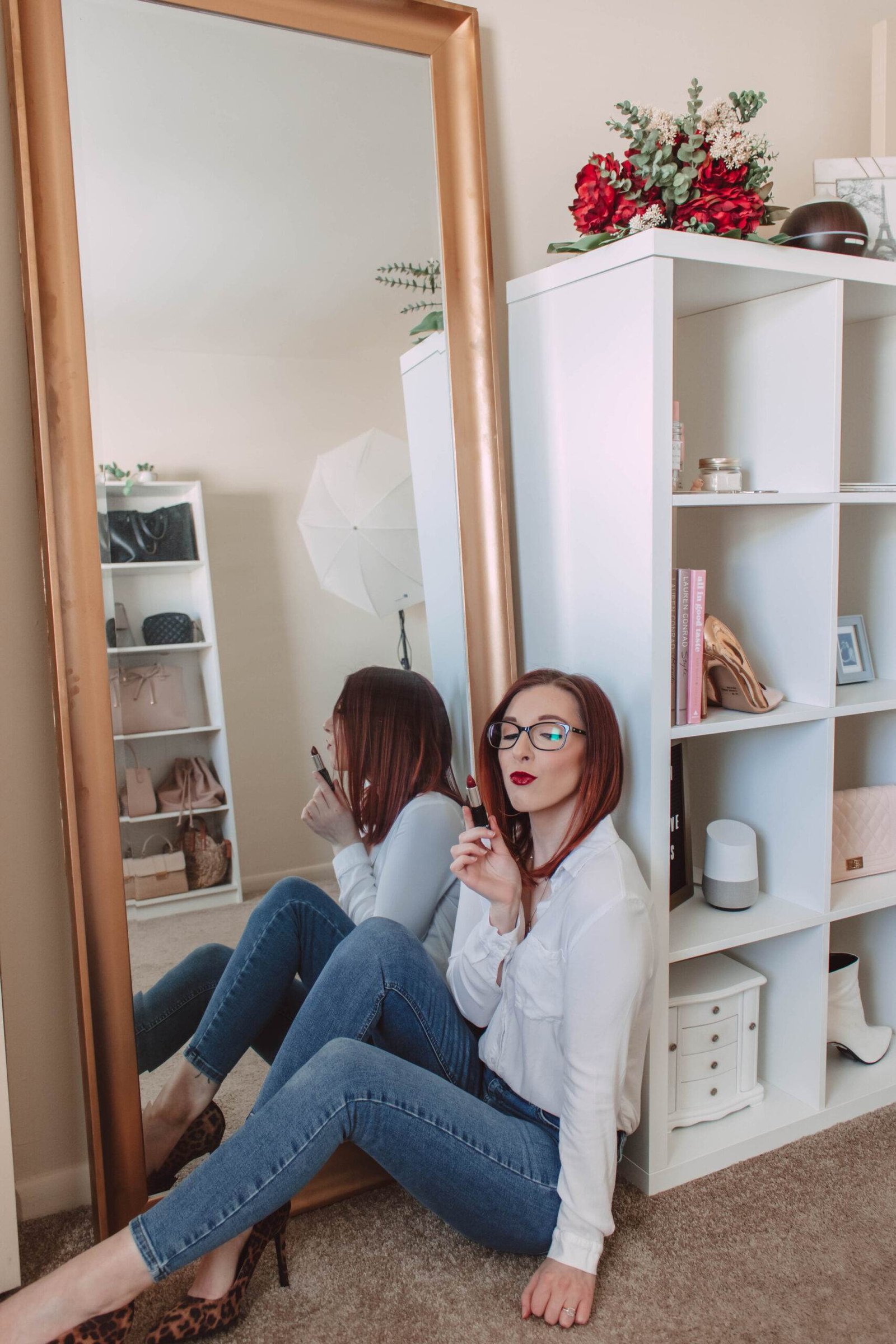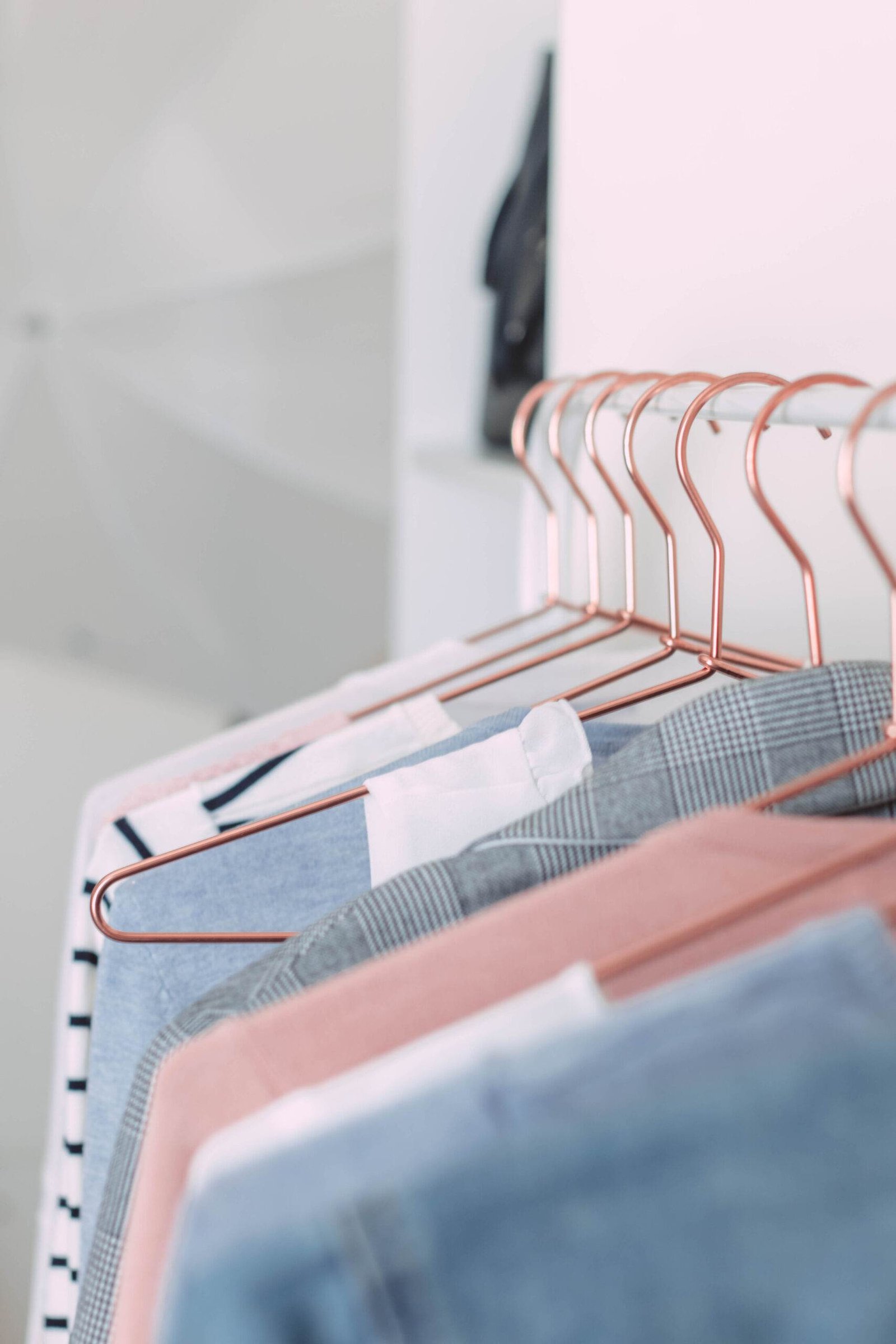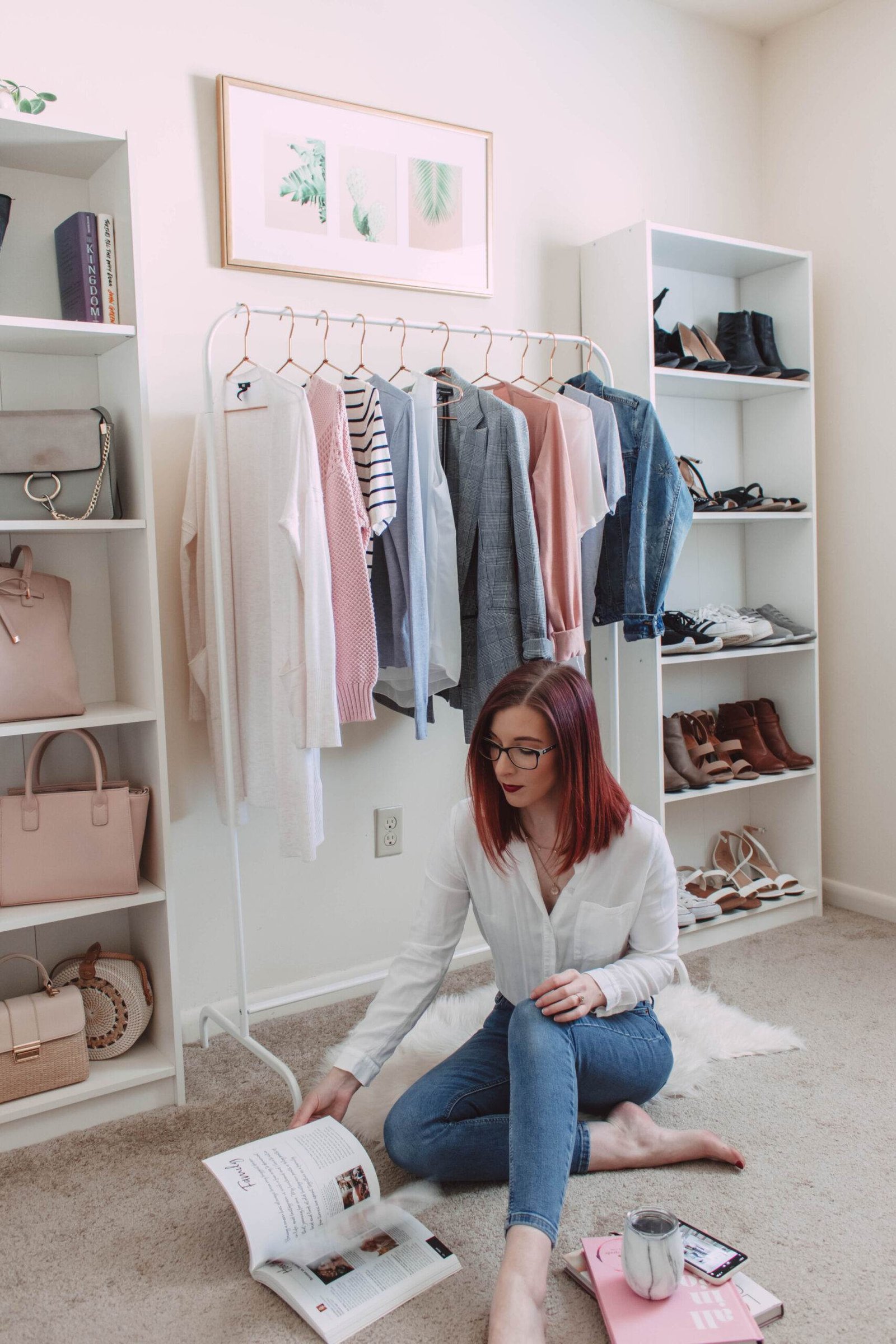 If you have a home office, tell me how you've decorated it!
---
Pin for Later