This post is in partnership with Desenio. As always, all opinions are my own. Thank you for supporting the brands who support The Espresso Edition.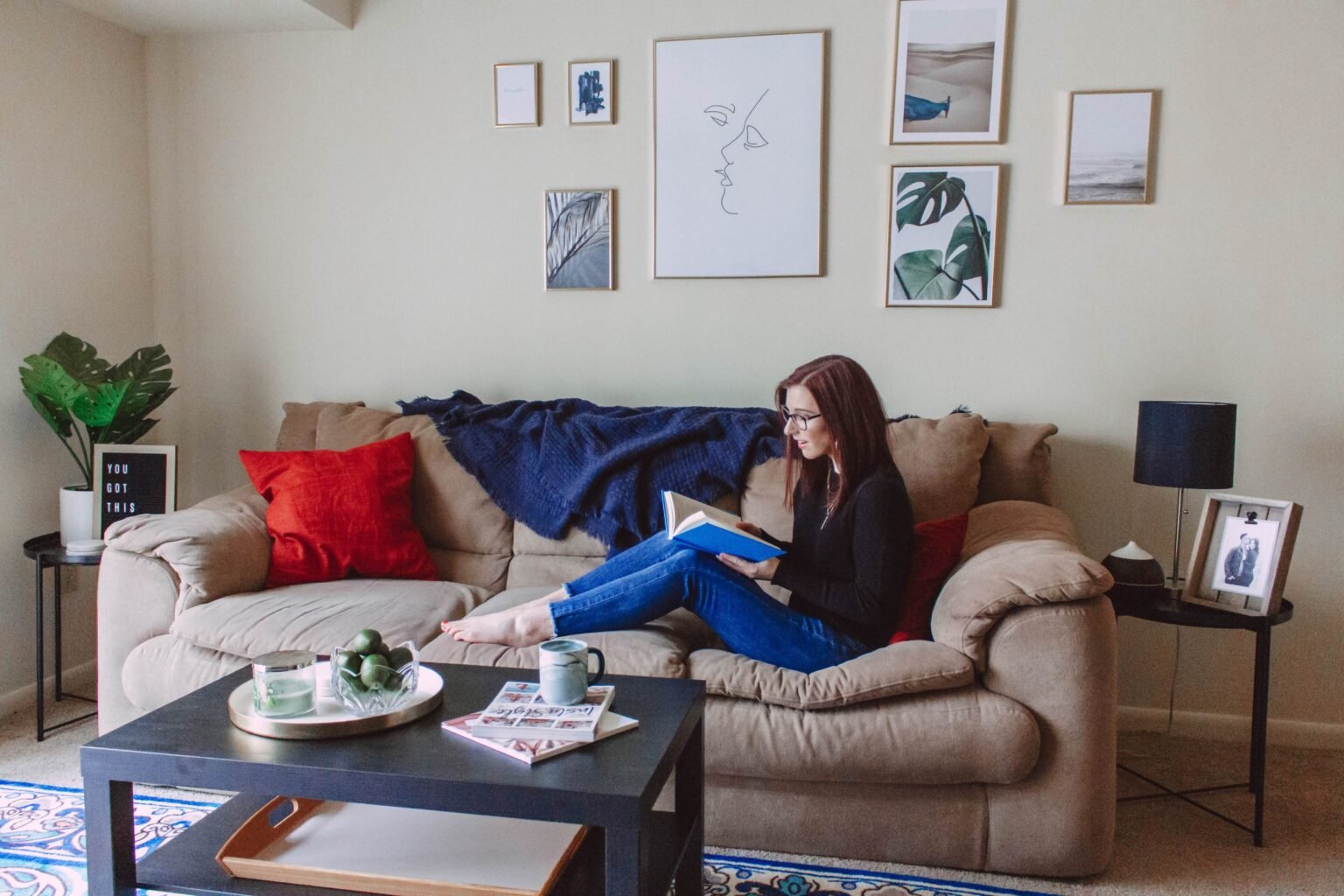 Newlywed life in a townhome means pinching pennies as much as we can. So we turned to Desenio to help us craft a beautiful gallery wall on a budget.
I love interior decorating. Even as a kid, I was fascinated by how walking into a certain space in a home conjured particular emotions or sensations. I knew as an adult, when I had the opportunity to decorate my own place, it was going to be spectacular. The only part I was uncertain about was the style. My tastes have fluctuated over the years, and while I love a good minimal setting, or a clean and glam location, bohemian has always stuck out to me. What I knew I had to have was a decent amount of color. I thrive in colorful places.
So the first thing we got for our townhome was a rug. A very vibrant rug, I might add. But it brought the most incredible vibe to our living room. Our carpet is tan, our couch is tan, and the walls are tan – but since we aren't sure how long we'll live here, we didn't want to change too much. However, since I chose such a "busy" statement rug (and a large one, at that) I knew I needed to be super particular about any art that went up onto our walls. I immediately began to peruse the Desenio website for inspiration.
---
Decor Details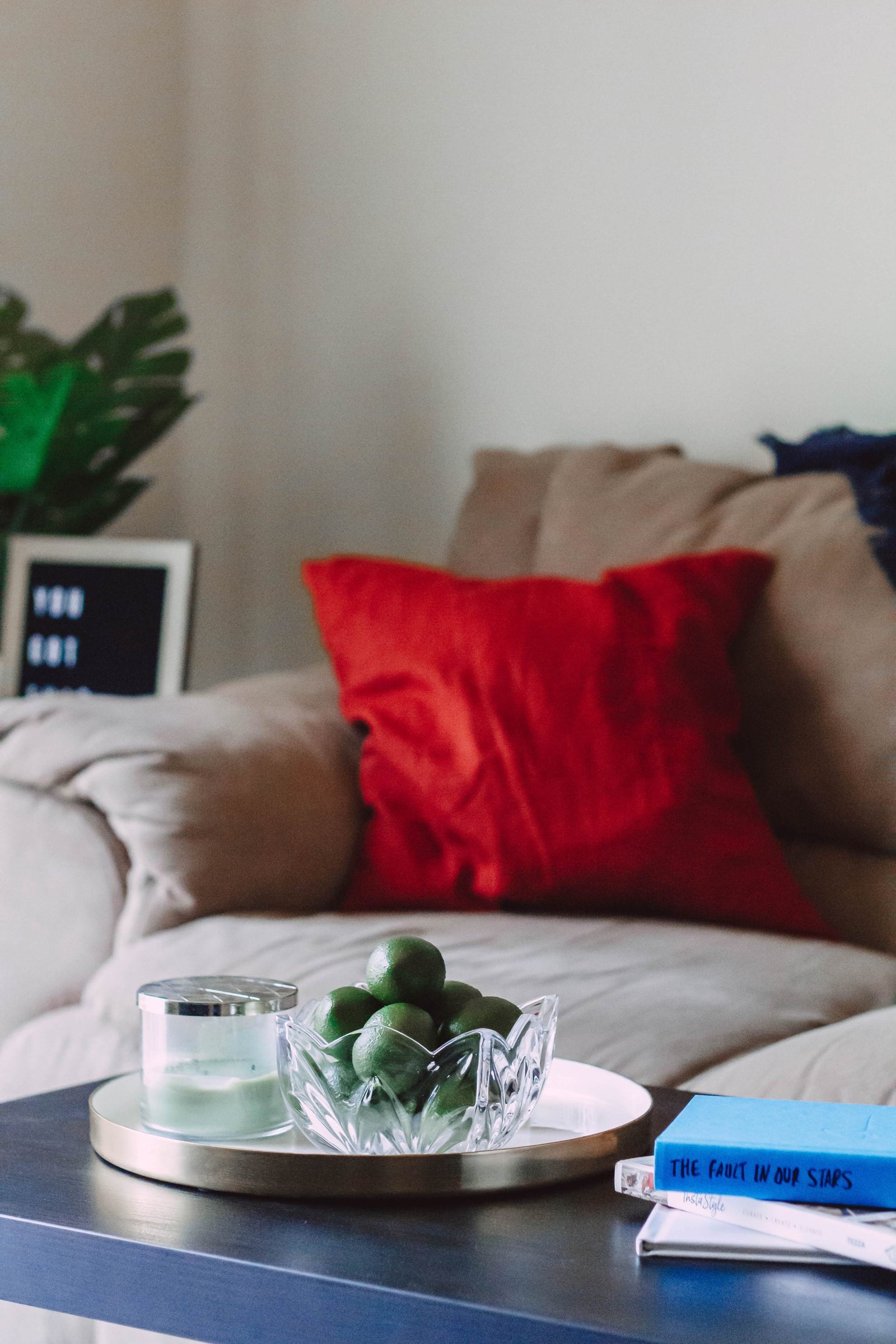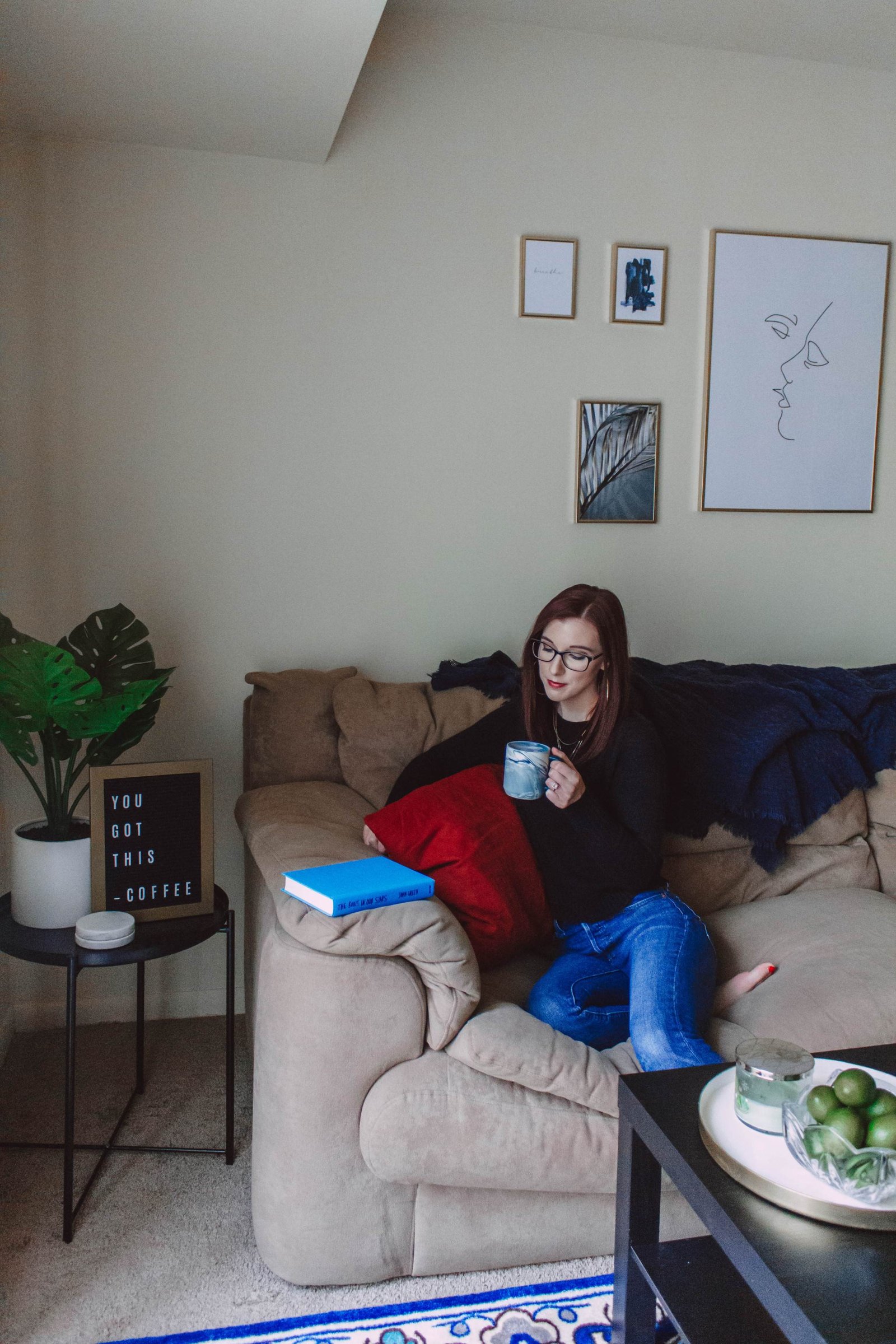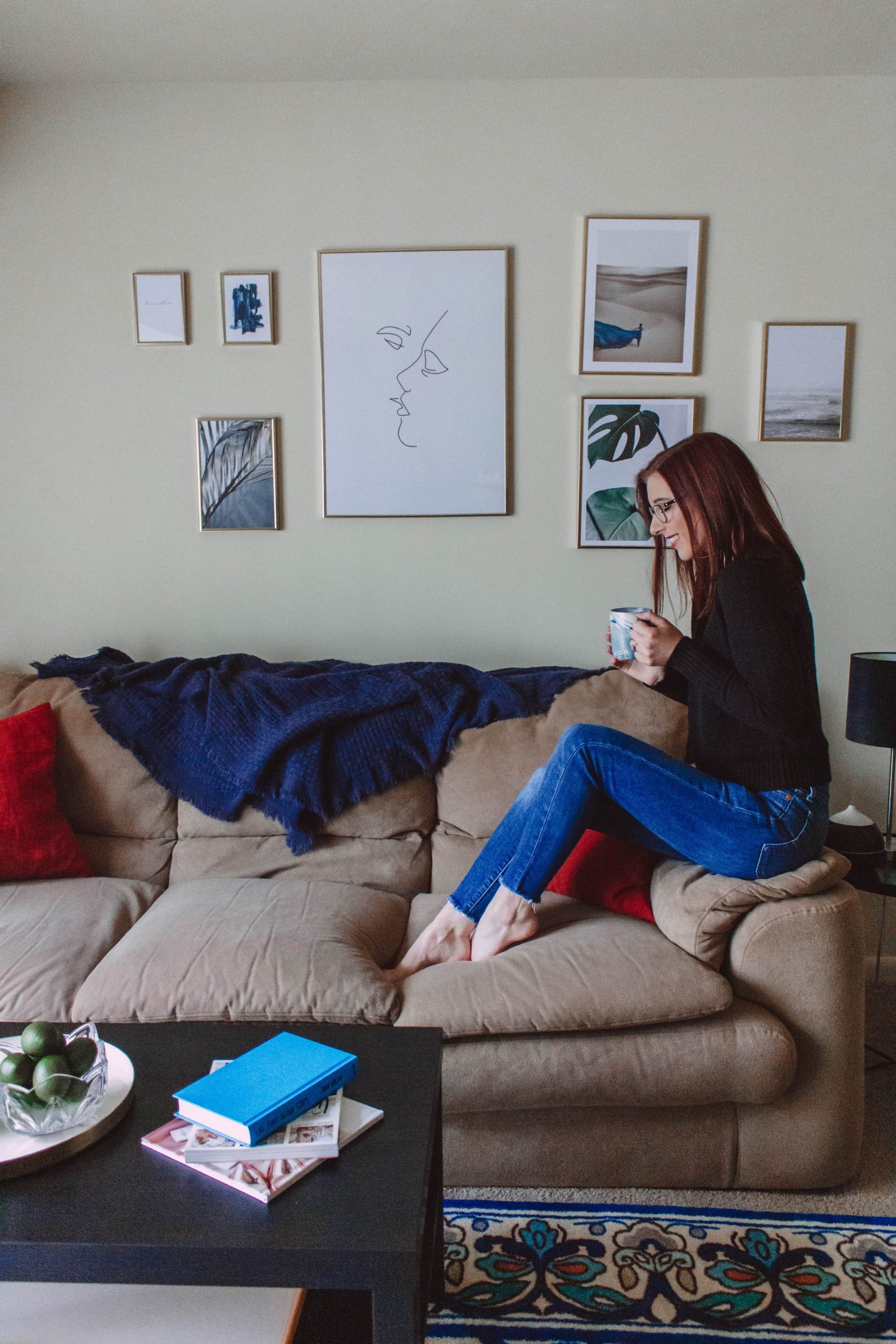 Desenio not only offers incredible wall art at insanely affordable prices, but they also have an array of inspirational photos and even templates for gallery walls.
I chose a "medium" template, which included seven prints at different sizes. Then I picked out my first piece of art – a modern illustration of two faces kissing. This would be my center-focus, and everything else around it just needed to flow together. I spent several hours, matching colors of prints to my rug and the other articles in our living room. Eventually, I came to the conclusion that I wanted cream, green, and blue hues to play the biggest roles in the gallery wall.
Making the order was super easy, and I saved an incredible amount of money because I purchased on a holiday weekend. I even got gold frames for all seven posters, and I still stayed under $300 total. That's honestly unheard of when it comes to a full gallery wall. I know that I'll be going back to Desenio for our master bedroom and even my husband's office. In fact, I may have discovered a slight addiction to art print shopping!
---
related posts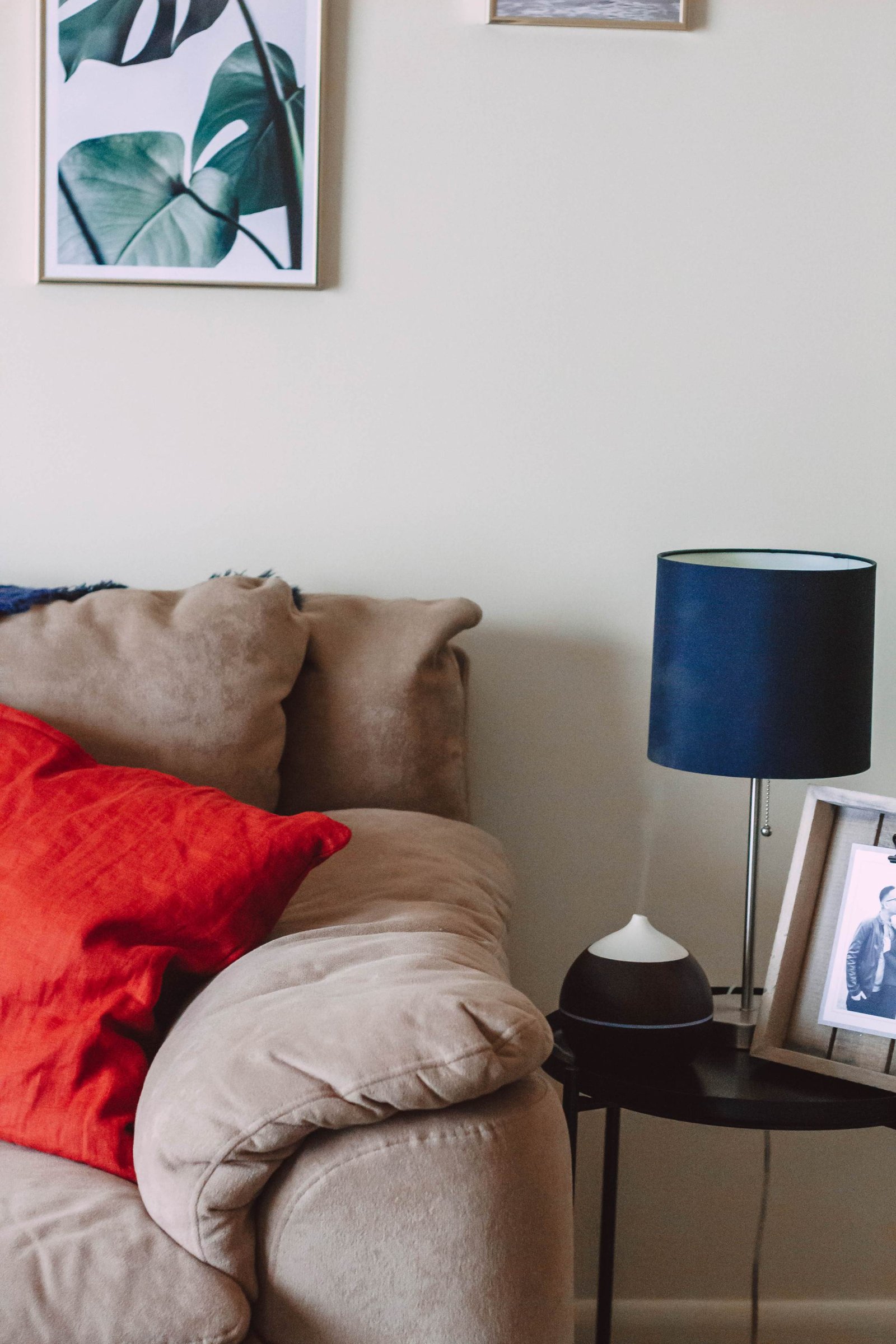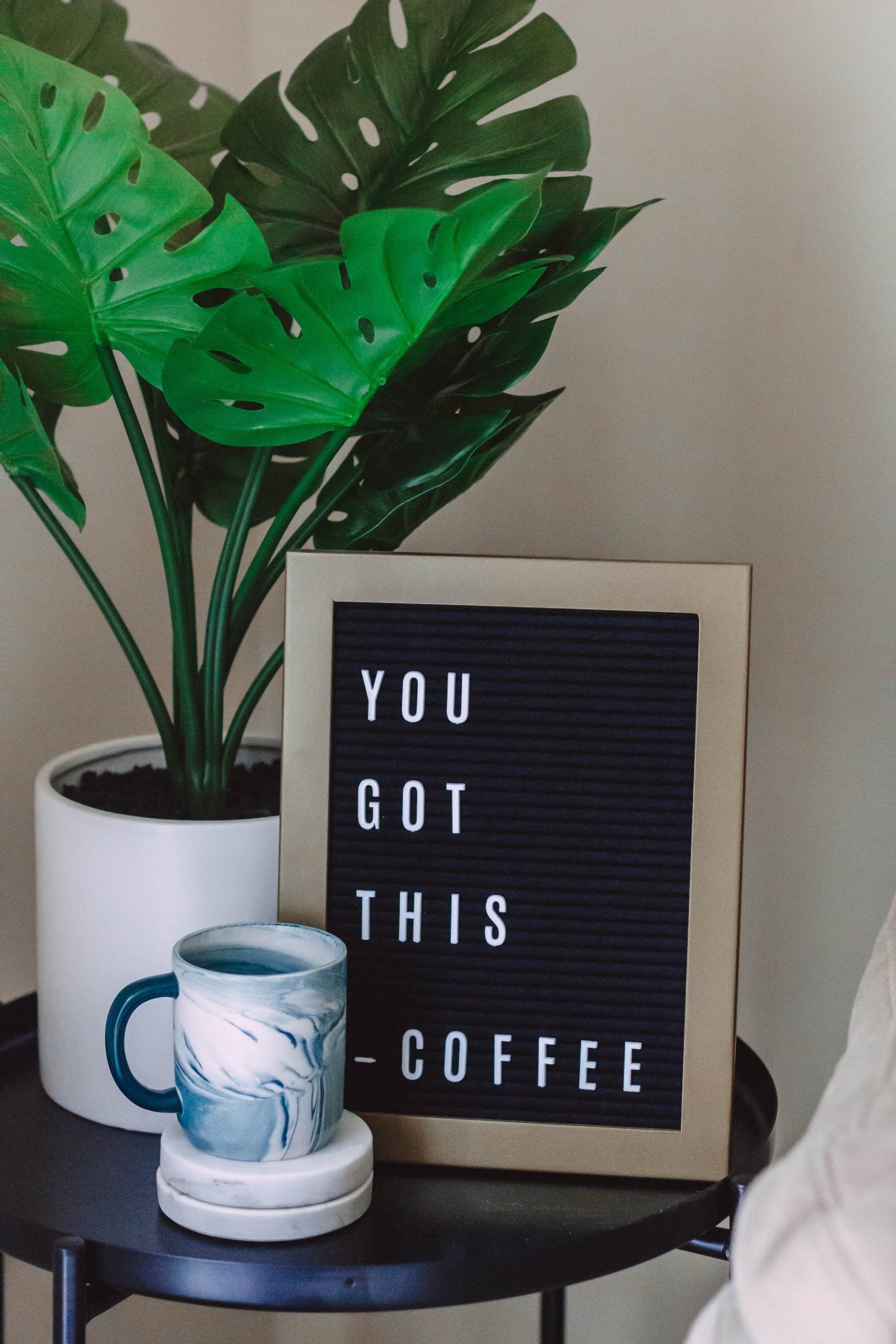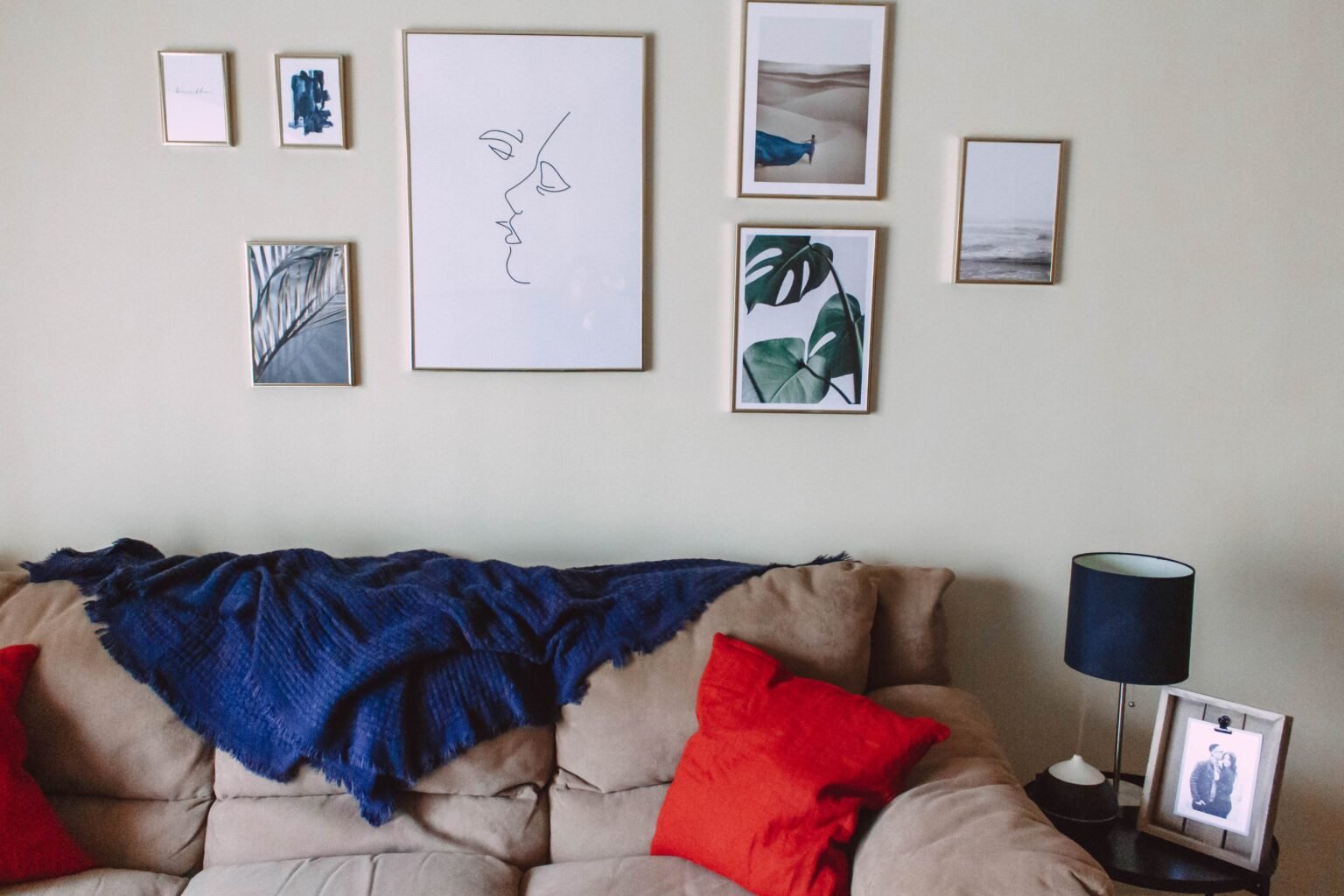 If you want to get your hands on some beautiful prints for an affordable gallery wall, Desenio is the place to shop!