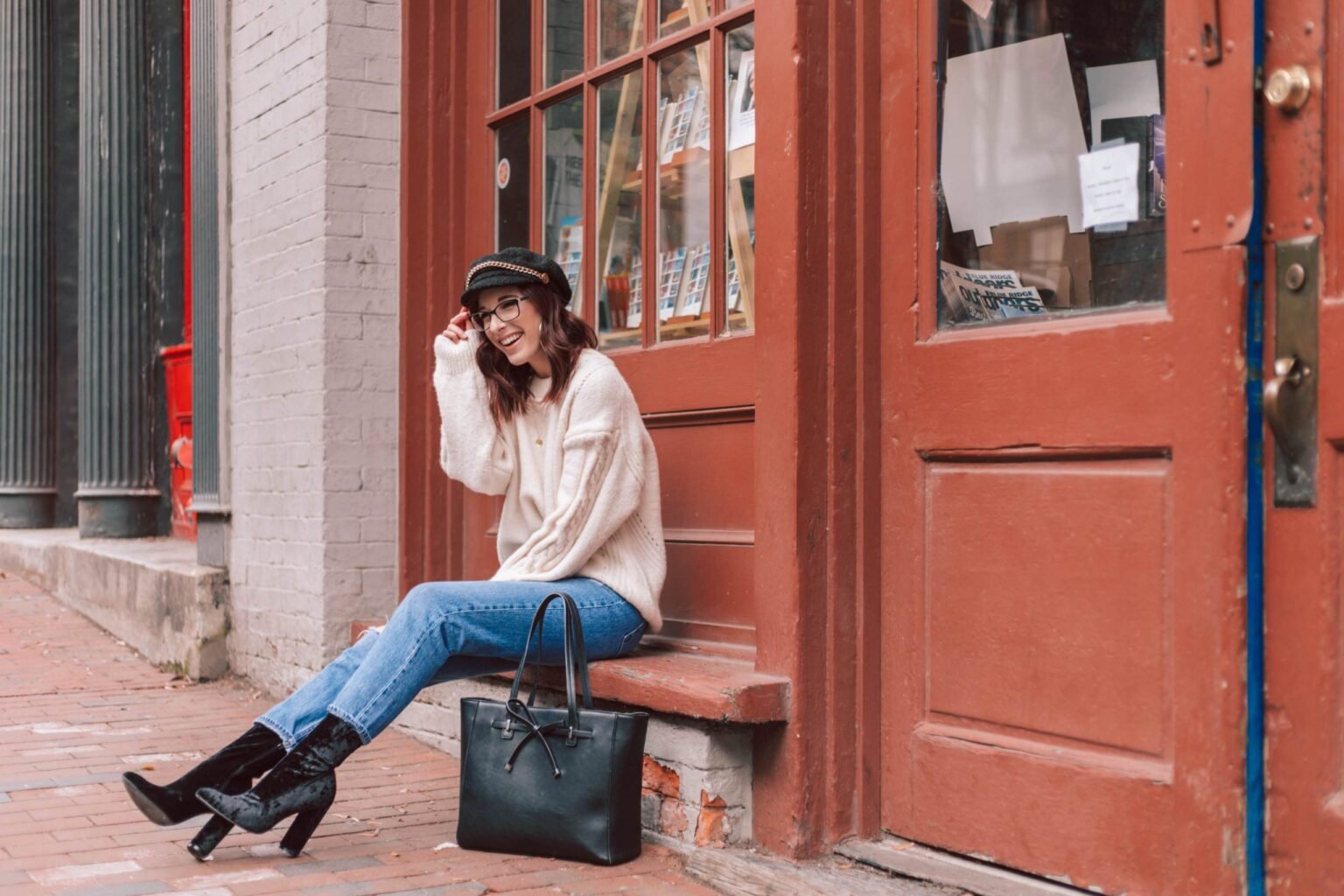 Step outside of your comfort zone and style boyfriend jeans for winter in the cutest way possible.
Who says they're reserved for the warmer seasons? Boyfriend jeans are one of my favorite kinds of pants to wear. They're comfortable and different than the skinnies I typically reach for. Usually I find myself pairing them with tighter tops (even bodysuits) or front-tucked t-shirts, but for this outfit, I actually chose an oversized sweater. I wanted to prove that it's possible to wear two "oversized" pieces together without them looking chunky or shapeless.
Two ways to easily add definition to your body while wearing larger items is with belts and "skinny" shoes. I decided on a patent belt with a larger buckle and sock booties that go higher up on my leg – hiding themselves beneath the hem of my jeans. Just by wearing these two pieces, my outfit looks less bulky and more chic. I even grabbed a larger tote bag which makes my body appear smaller – and the icing on the cake was my baker boy cap. I'm still not over how cute these are, and I'll probably be wearing them for months (maybe even years) to come.
---
Outfit Details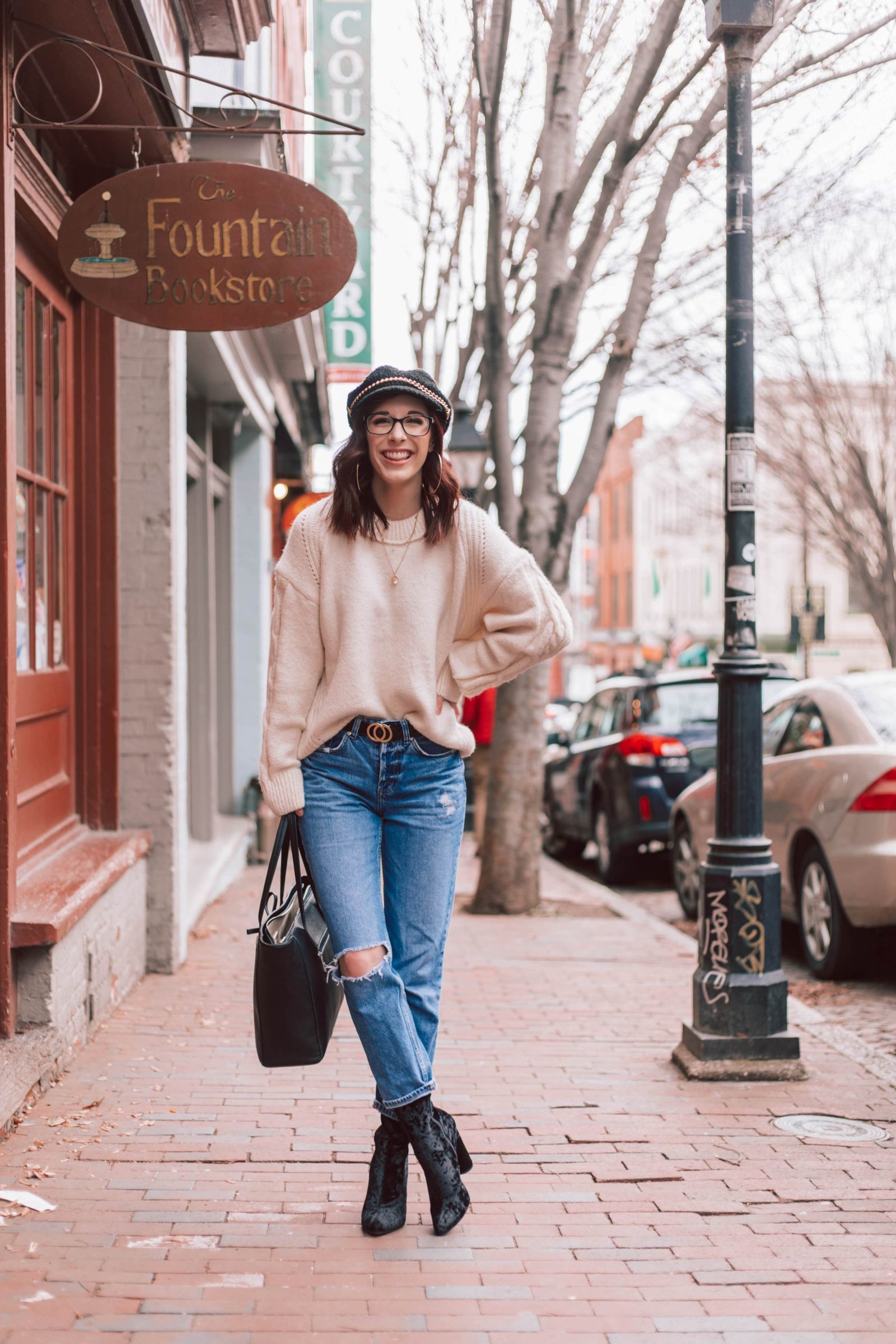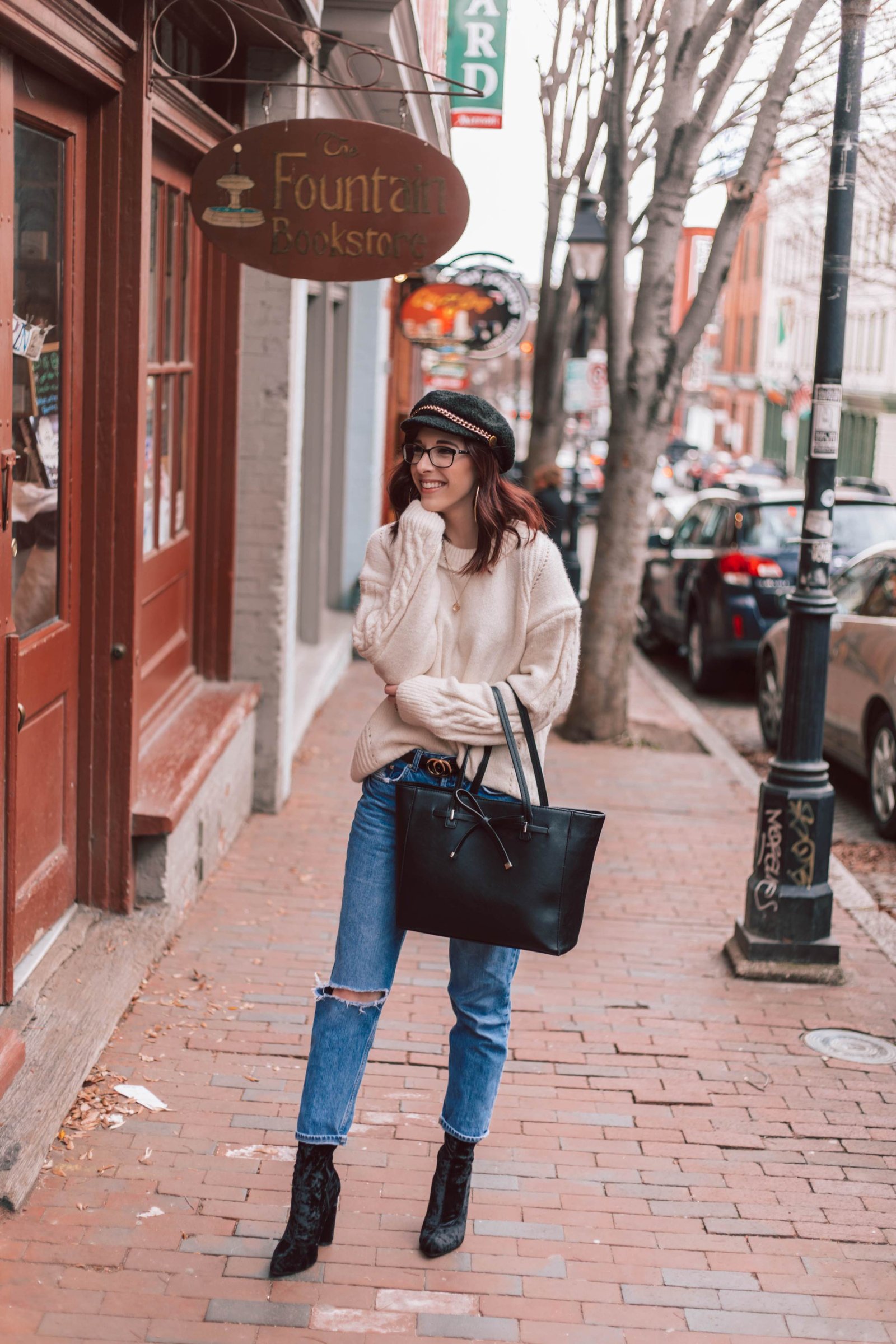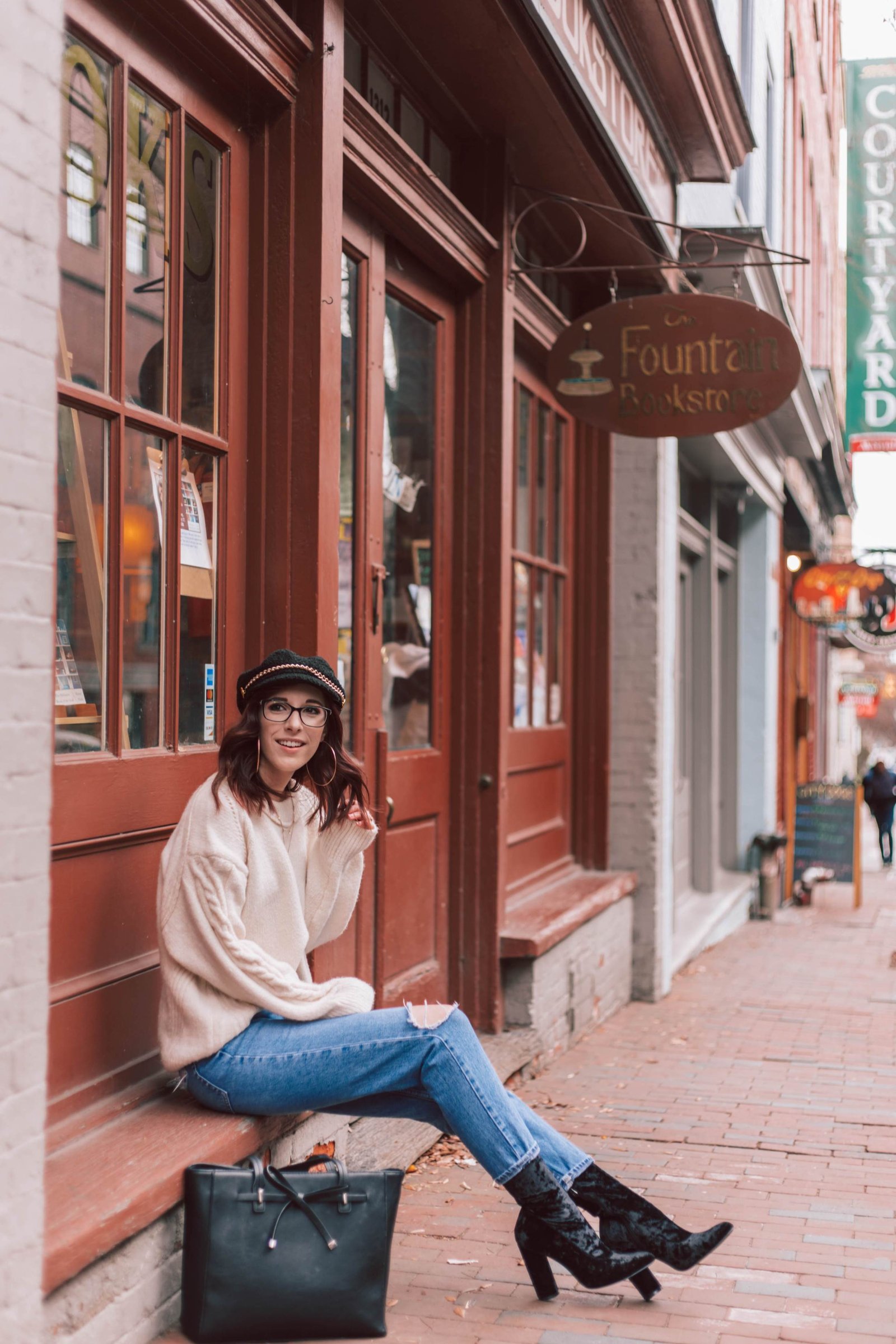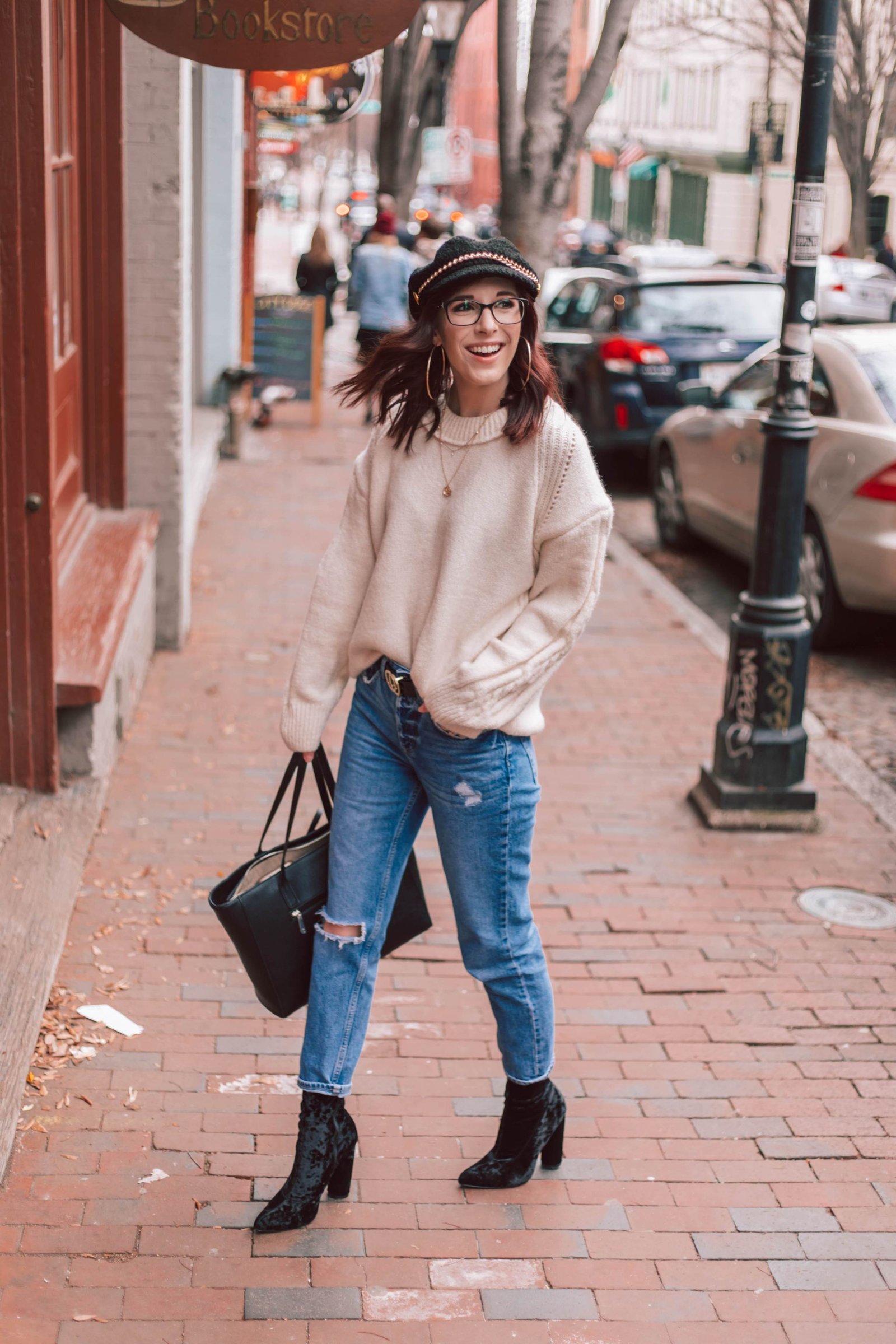 Friday Five Vol. 2
Clothing Items I'm Eyeing
This sweatshirt my friend Summer posted about. It's so cute and so affordable!
It might still be cold outside, but that doesn't mean I can't bring more springtime colors into my wardrobe! I'm obsessing over this sweater.
Is it so bad that I just wish for a good pair of black skinnies? This pair is my favorite style.
Articles You Loved
I may have written this post a year ago, but it's still getting tons of love. You'll especially want to read it if you love coffee as much as I do.
Our wedding ceremony was beyond beautiful, and it seems you all loved reading about it as well! Click here to relive it with me.
Not even surprised that ya'll enjoyed this outfit post as much as I did. Certainly my favorite ensemble from 2019 so far.
Movies I'm Excited About
Isn't It Romantic seriously looks adorable. I'm a sucker for a good rom-com.
I'm basically counting down the days until Captain Marvel. If you've been reading my blog for long enough, you'll know I'm a huge superhero buff!
Comedy and action? Yes please. Shazam! seems like a hit waiting to happen, plus it stars one of my favorites: Zachary Levi.
Aaaand of course you might sense a running theme when I say I'm most anticipating Avengers: Endgame. It'll be an end to an era, but I'm certainly looking forward to it.
New Beauty Products I'm Eyeing
It's only a few days until Urban Decay releases their Naked Reloaded eyeshadow palette. I'm a huge fan of the Naked line of products, so I'm beyond thrilled to try this out!
I've always loved Origins face masks. Their new release sounds super intriguing.
I keep hearing about this concealer at a drugstore price. Hmmm – time to test it for myself.
Recipes I Want to Try
I haven't made anything with seafood yet, and these wraps sounded beyond delicious to me.
It's been so cold outside that I'm nearly always craving soups and stews. Gimme gimme this goodness.
My husband and I really enjoy spicy things, so naturally this casserole caught my eye!
---
Related Posts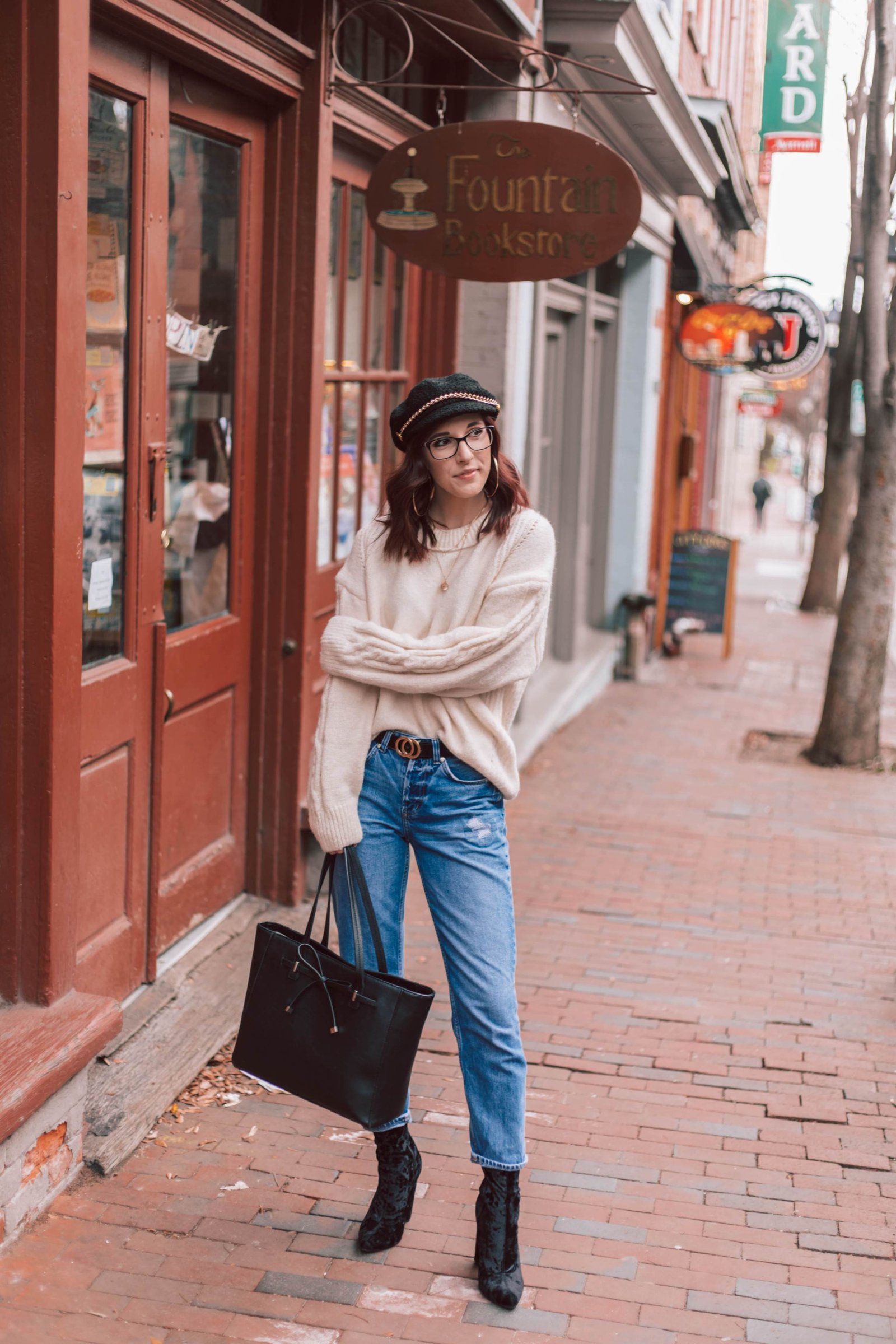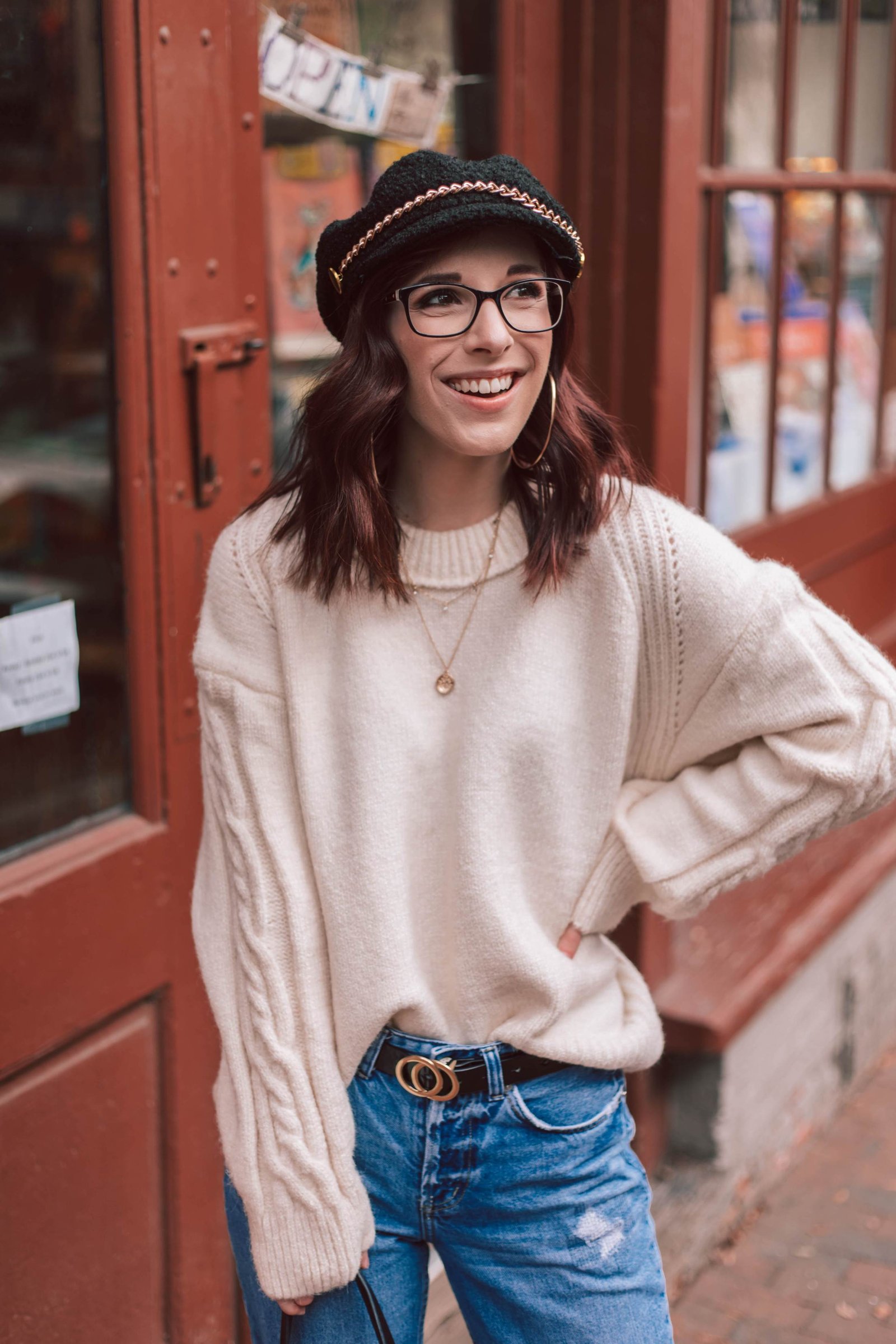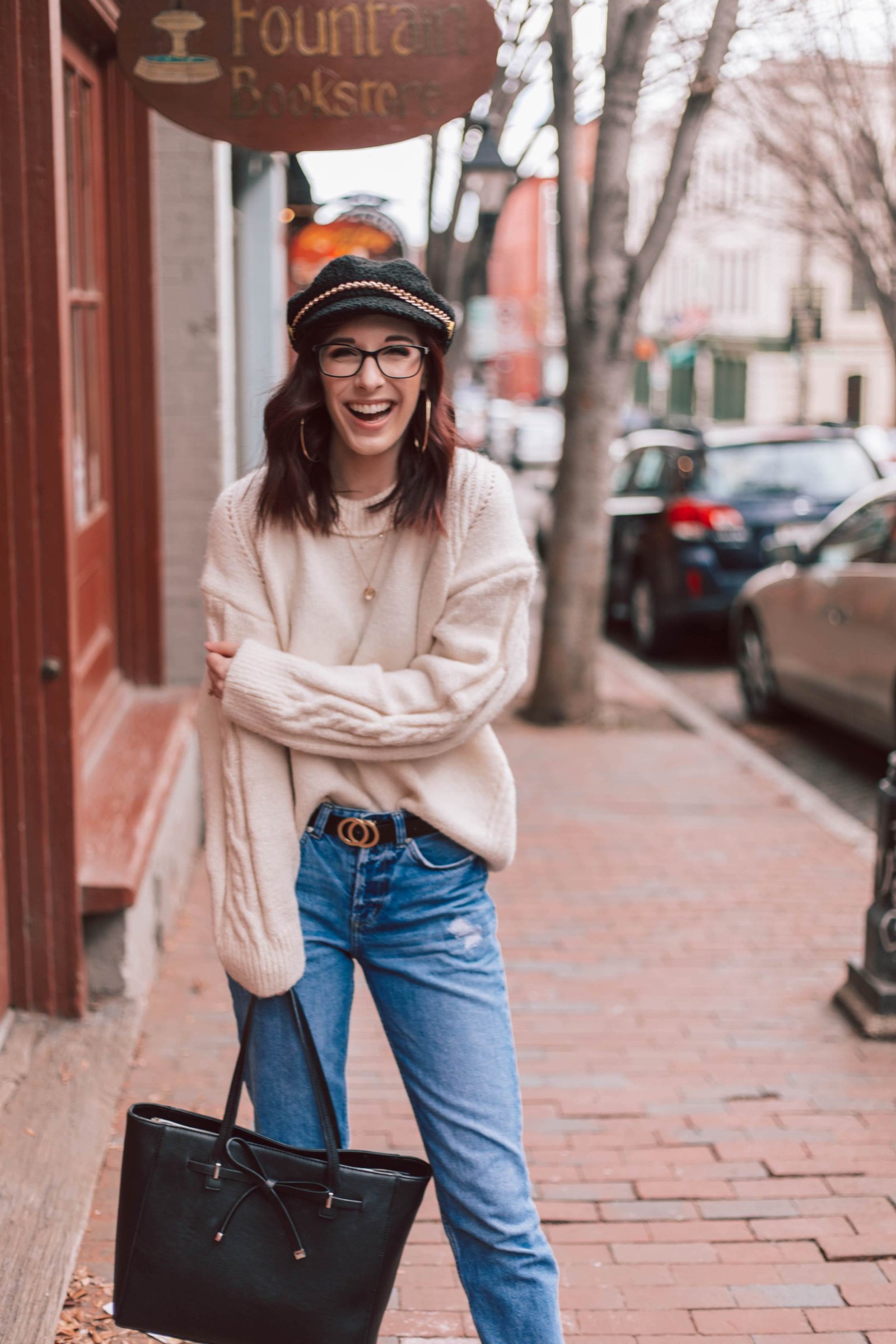 Are boyfriend jeans something that you like to wear in the winter?