This article was originally published in March 2020. Edited and republished in April 2022.
A denim jacket is a staple in every closet, but it's especially handy for spring weather when the temperature won't make up its mind!
You get in your car to go run errands in the morning and need to run the heat. You leave Target two hours later and could be comfortable in a light long-sleeve. Then you go on a late afternoon walk and find yourself sweating. Or maybe you're experiencing what I am right now and one day is sunny and warm, while the next is cool and damp. Either way, I've come up with the formula for the perfect outfit for these confusing spring days – and it involves the iconic denim jacket.
I purchased this particular denim jacket several years back, and I'm bummed that since then, it's not only sold out but there haven't been any others released that are similar (with the quirky star print embroidery). However, any denim jacket will do the trick. You could opt for colored denim, printed denim, cropped, oversized, with a hoodie, etc. Any denim jacket will suit this look!
---
outfit details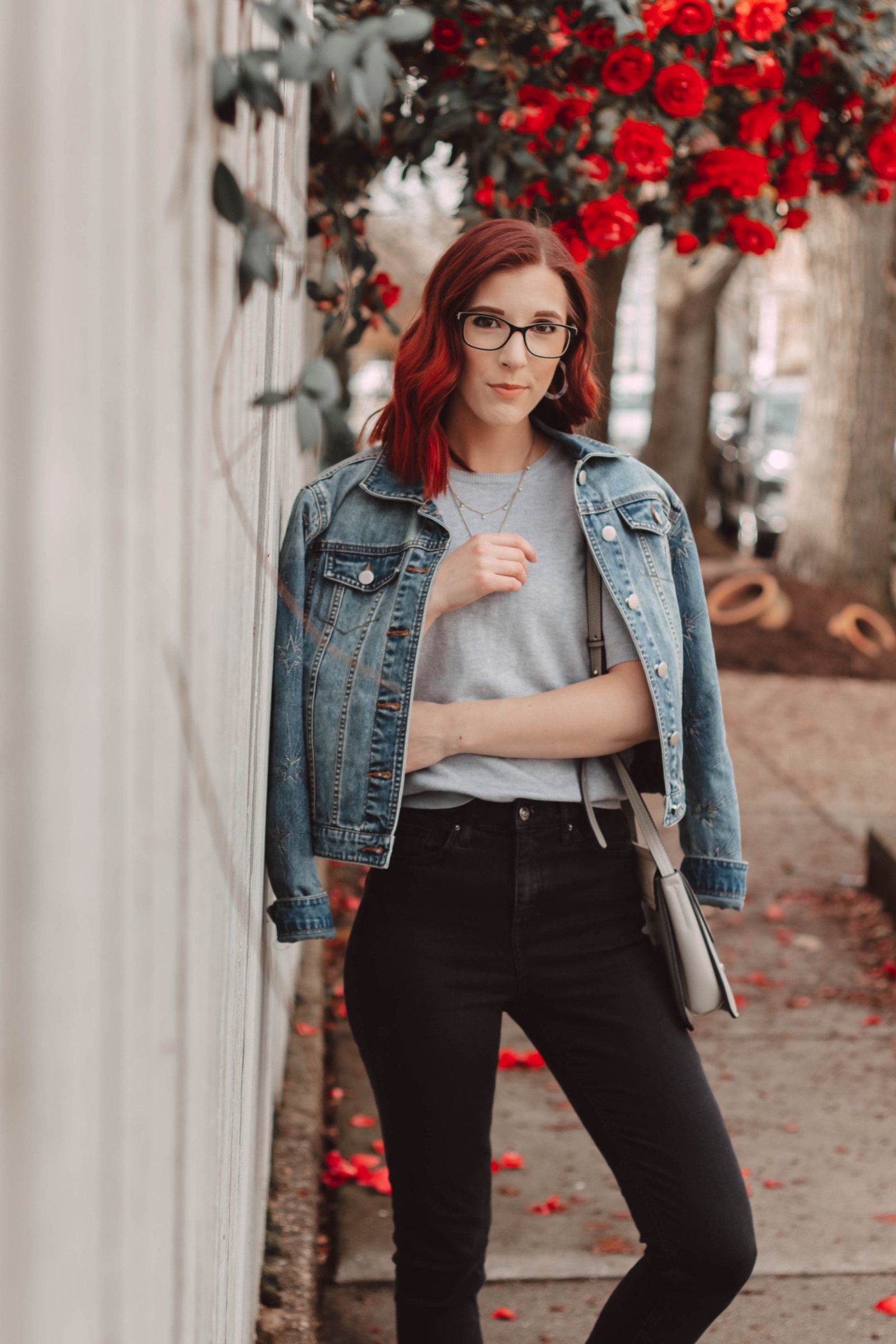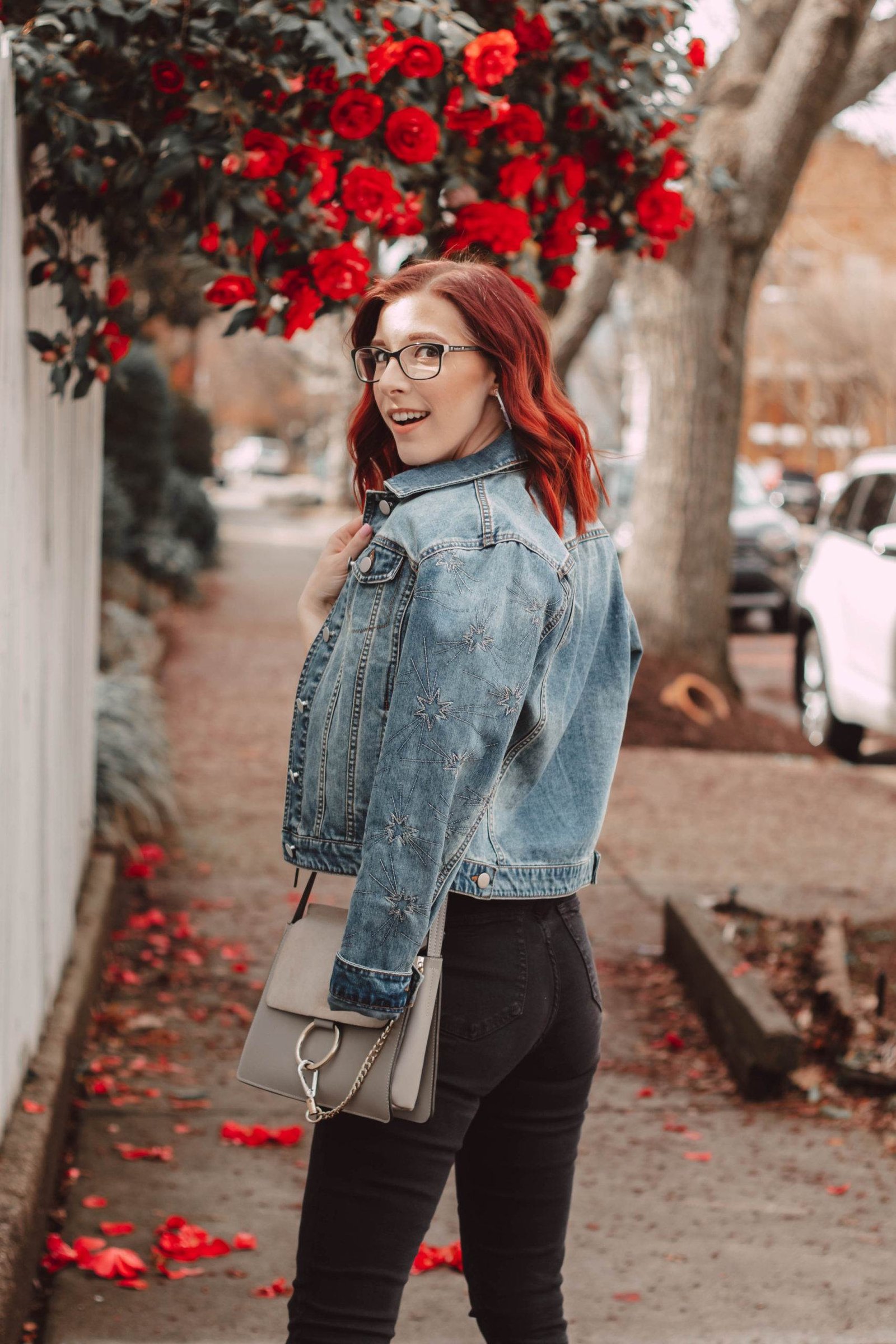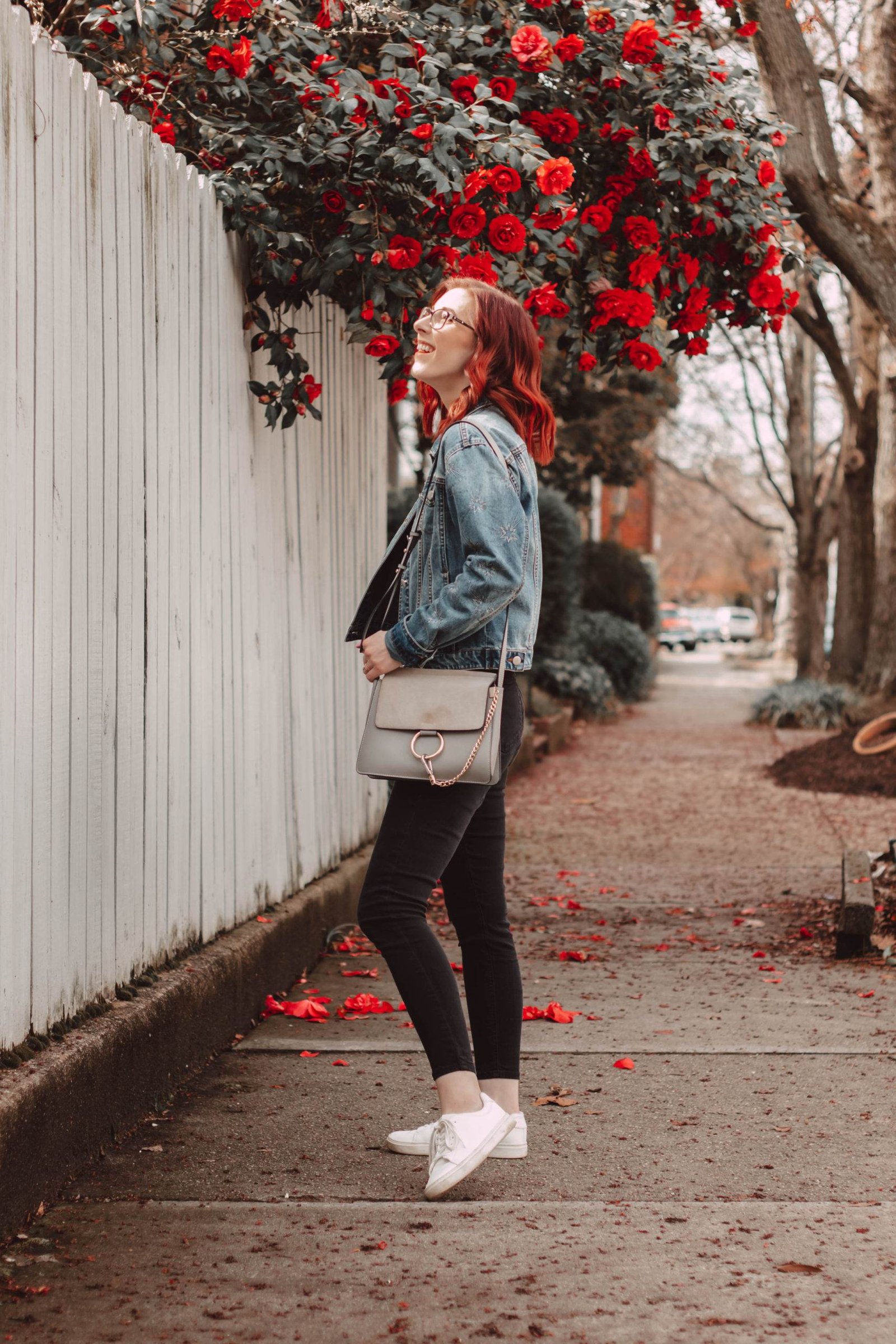 The denim jacket is the solution to all of these up-and-down weather struggles.
Not only that, but it really elevates any outfit to include a "third piece." I've touched on this particular topic before, but it really is just the simple trick of an item of clothing in addition to a top and bottom. Denim jackets are classic, and if you're working from home, they're ideal for throwing on to walk the dog or adding over a button-up pajama top to make an outfit appear "work appropriate" for a video chat.
I styled my denim jacket with a short sleeve knit and my favorite, stretchy, high-waist pants. Then it was a simple task to add a necklace, sneakers, and a cute bag to complete the casual look. This could seriously be worn for a plethora of occasions, but you'll most often find me in something nearly identical to this – or this outfit itself – when I'm running errands or grabbing coffee with a friend.
---
Related Posts
How to Create a Spring Capsule Wardrobe // What to Wear When You Work From Home // How to Style a Cardigan as a Blouse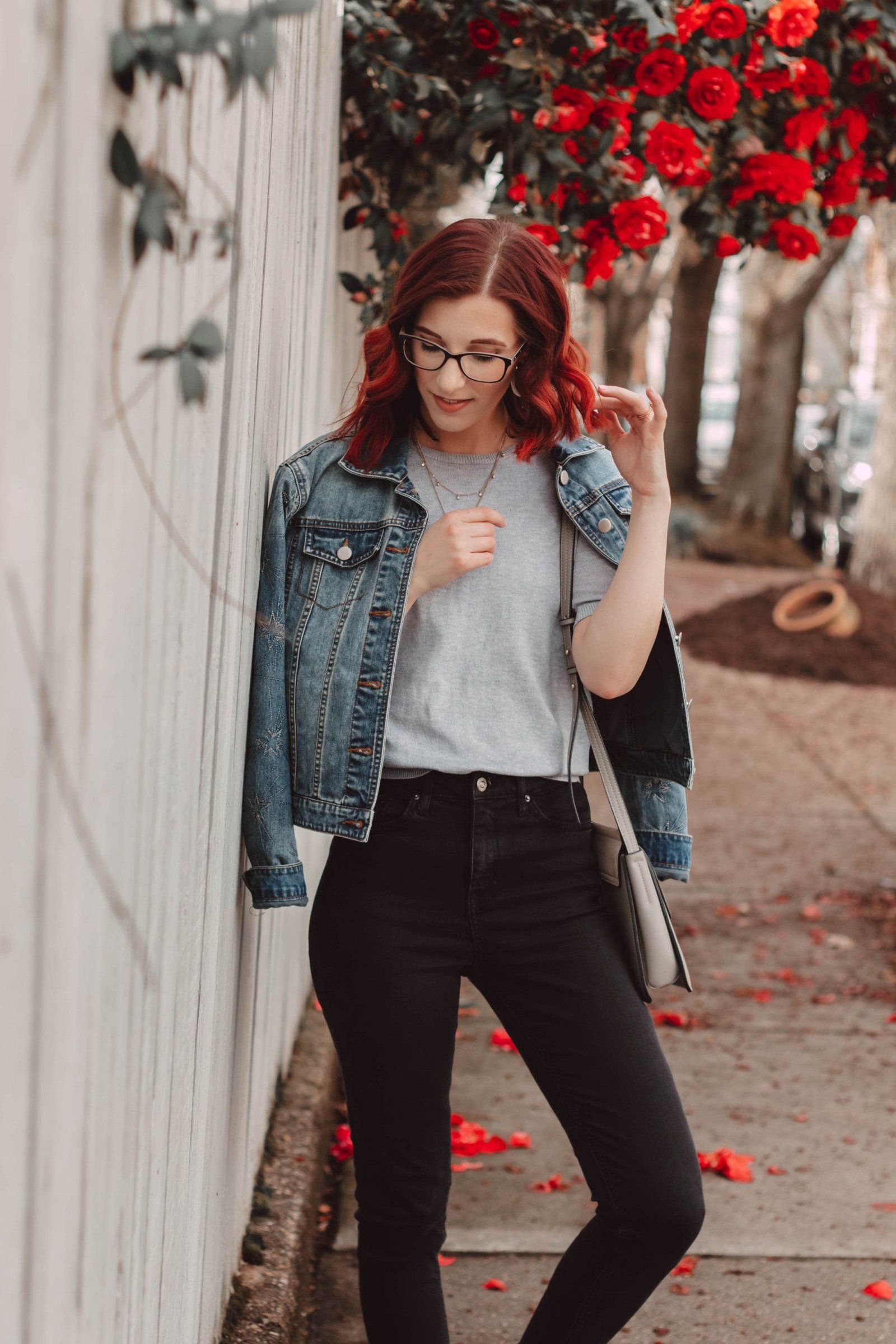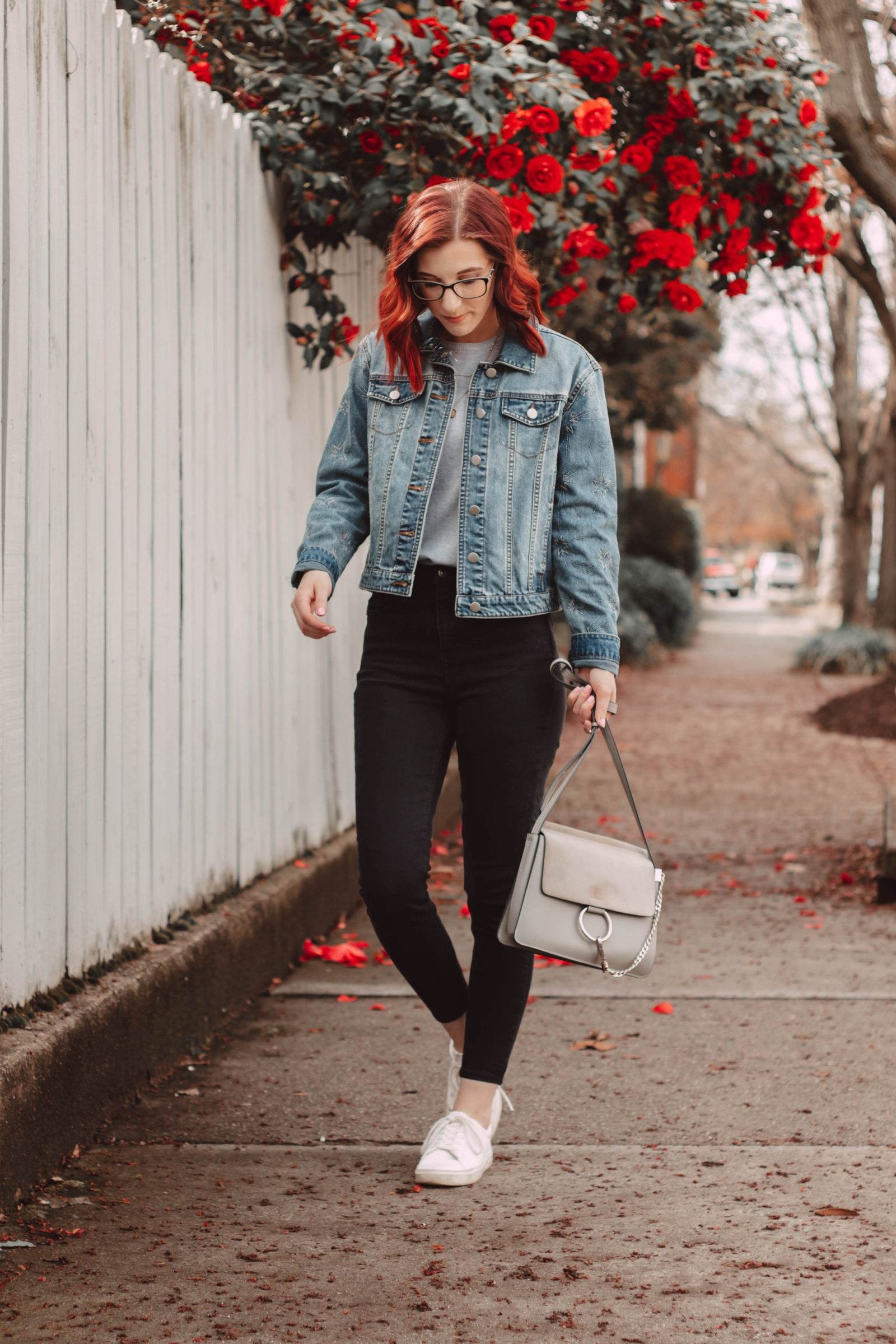 Do you enjoy styling a denim jacket for spring?
---
Pin for Later