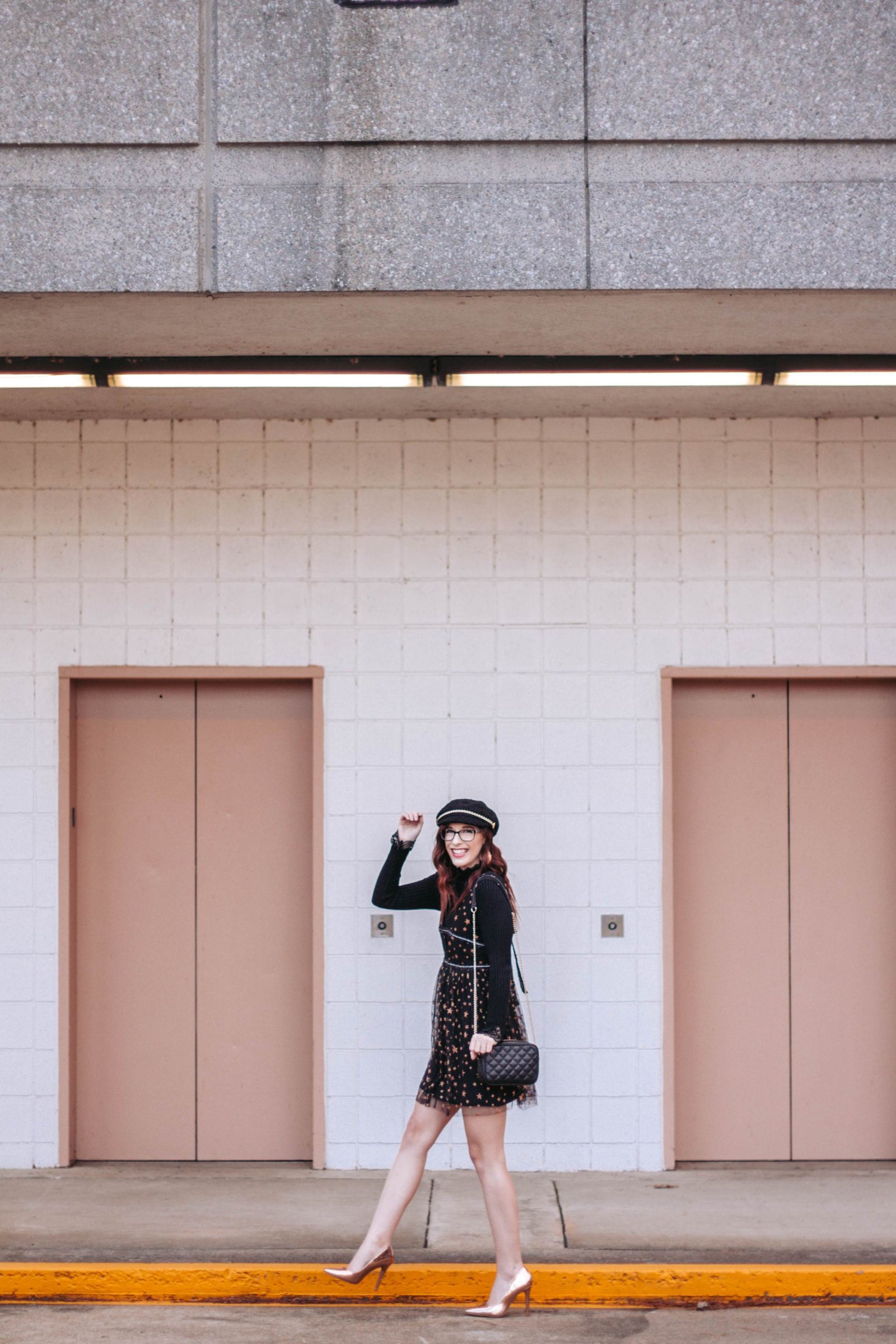 In this post I'm going to share my secret to creating a date night outfit that totally wows!
I've been around the block, and gone on my fair share of dates. I may be getting married soon but that doesn't mean I'll quit shopping for those dynamite looks to totally knock B off his feet!
Here is what I've learned:
Show some skin, but not too much! This isn't Pretty Woman, and classy is always synonymous with sexy.
You'll notice in my outfit, I chose a shorter skirt, but a higher neckline. I focused on my long legs and even flattered them with some high heels, but I didn't want to overly reveal by wearing a plunging neckline as well. This was the perfect middle ground.
Choose a color that makes you comfortable. Whether that's your favorite color, or just one you know looks amazing with your skin tone.
I went with black and pops of gold. Black is always sexy in my opinion, and I feel super confident in it. Gold flatters my skin tone, so I knew the combo would be smashing!
Keep bold accessories to a minimum. If you're wearing bright red sunnies, a printed scarf around your neck, a lip print purse, a yellow hat, and feather earrings – your date might be too distracted to focus on the true beauty: your face.
Like most gals, I love me some accessories, and I even gathered a few of my favorites together for this look. I didn't, however, go overboard – and I stayed with my color scheme. A pair of gold earrings, a crossbody bag, some killer heels, and a fun baker boy hat were all I needed to take this look to the next level.
---
Outfit Details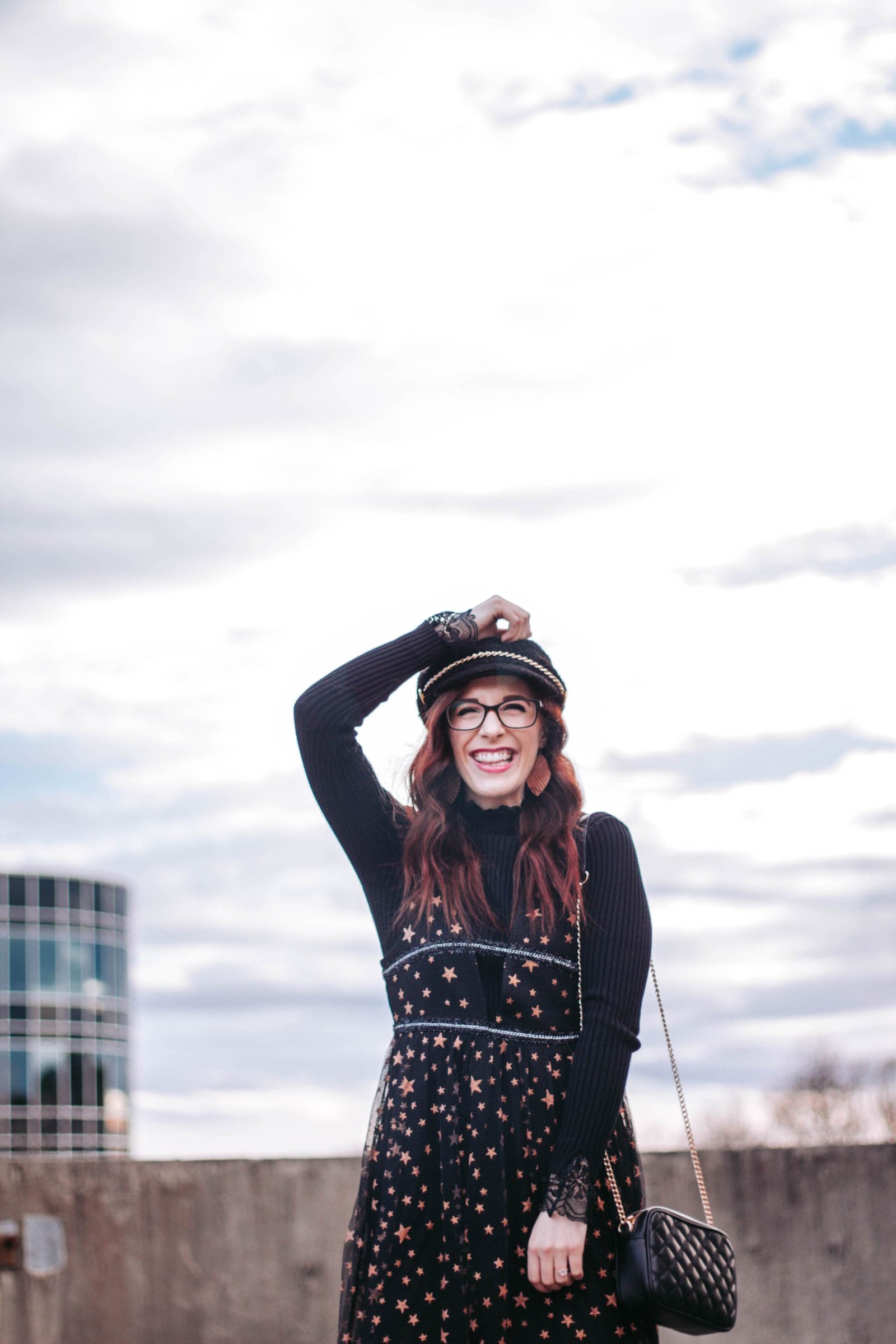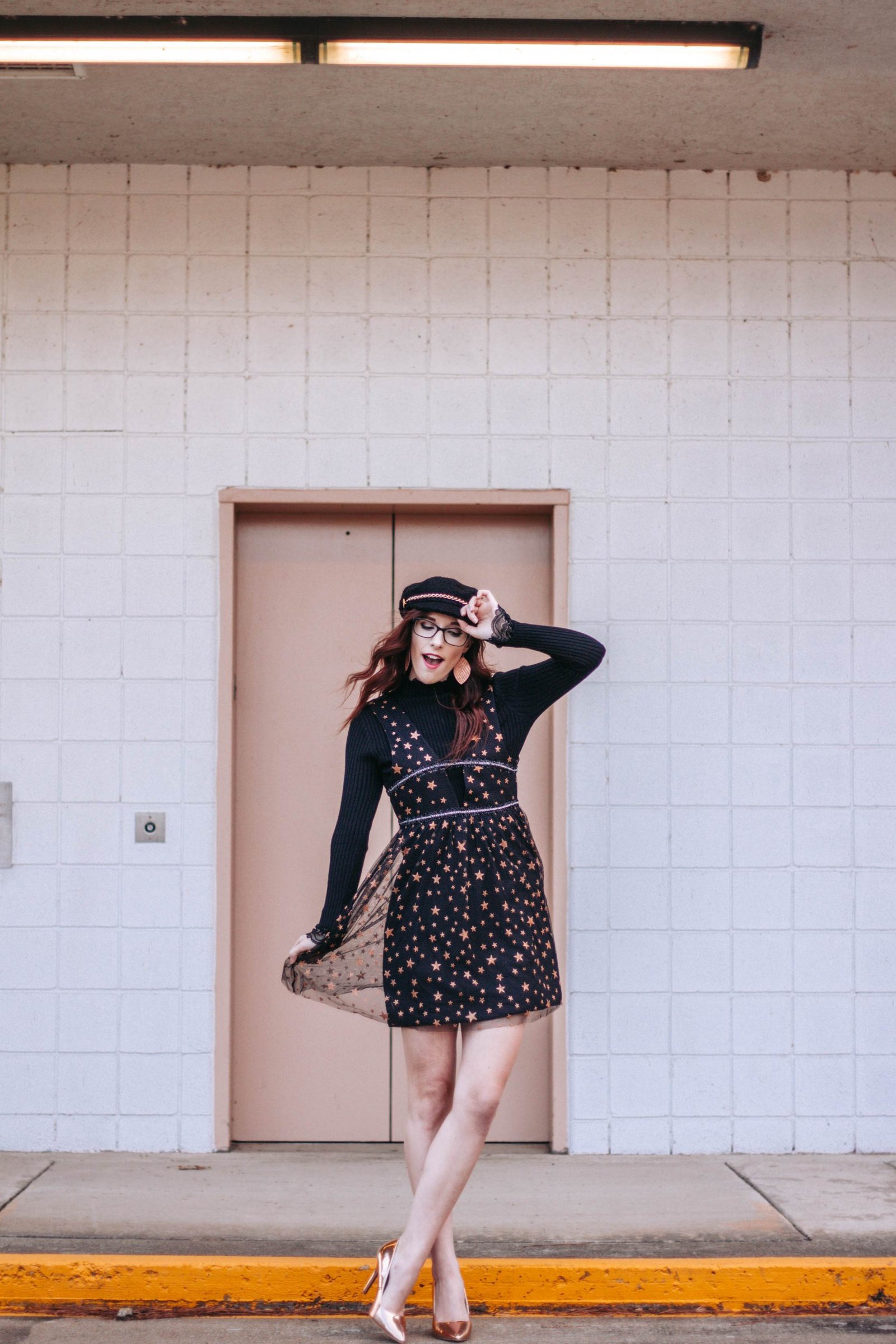 Of course I can't close out this post without mentioning my very biggest, top secret, super important tip –
Wear a smile!
It's cheesy, but it's true. A confident woman is an attractive woman, and if you don't feel confident quite yet, just know that fashion is a great place to start. When you feel beautiful on the outside, that confidence within begins to show and your beauty only increases!
Don't push away those pre-date jitters because they'll keep you exhilarated throughout the evening. Just keep smiling, and soon, not only will your date be smiling back, but you'll notice that you're having more fun than you could've imagined!
---
Related Posts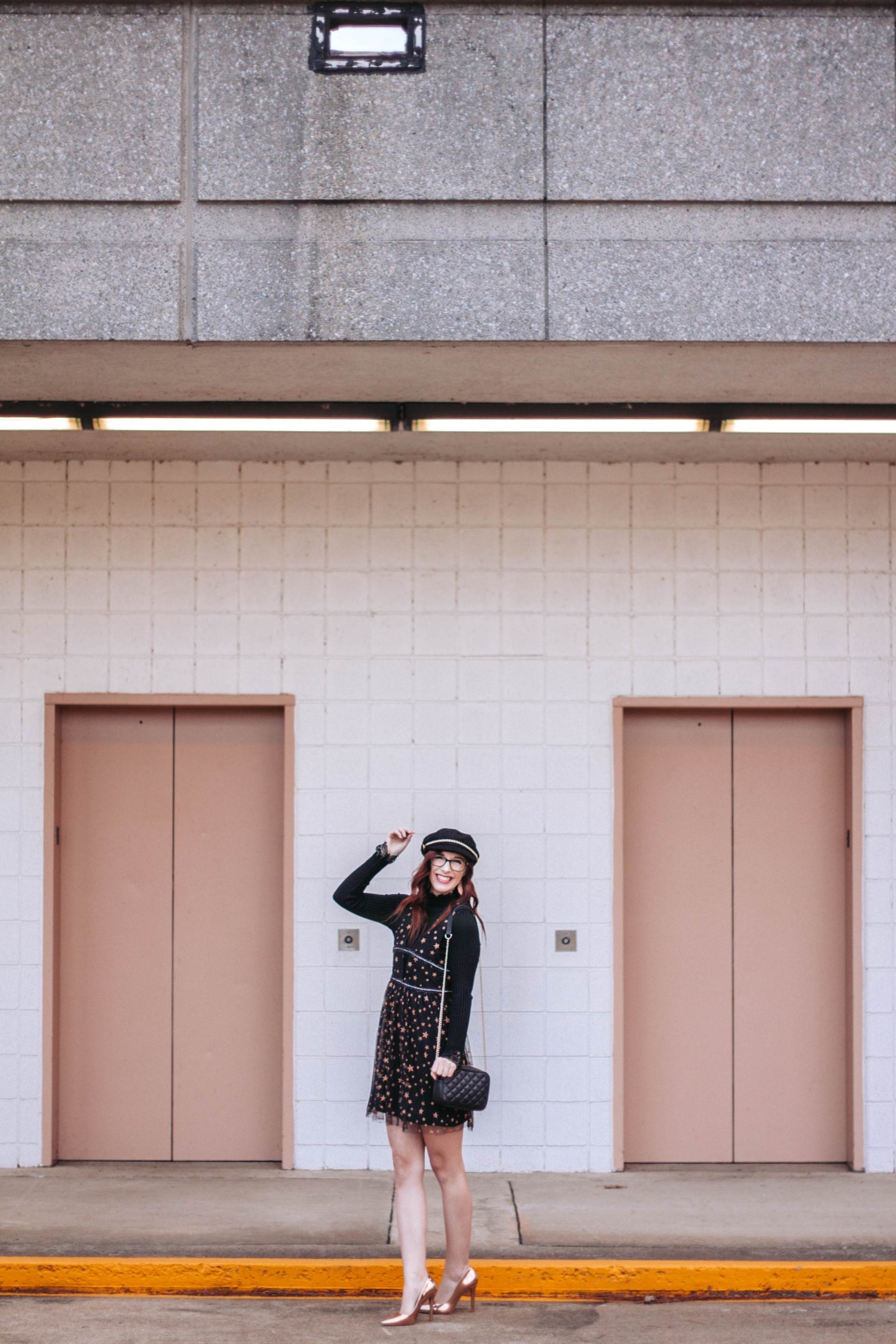 Alright, so those were a few extra tidbits aside from just creating a fabulous date night look, but they're all coming from experience, so now I can only hope my experiences help you make marvelous memories!