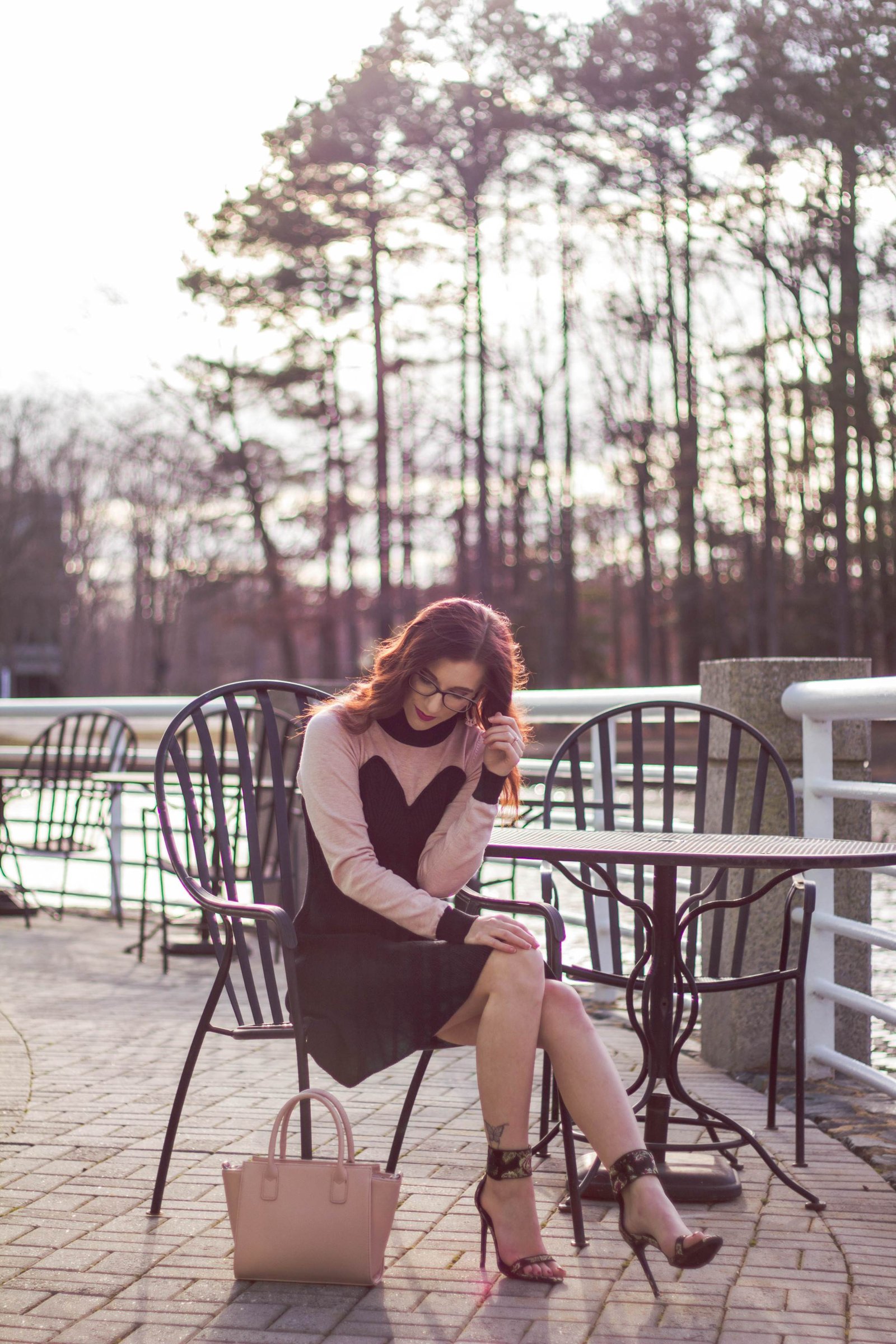 This is the first year ever, that I've had countless post ideas for Valentine's Day!
The funny part is that I haven't wanted to overwhelm you beauties with V-Day content, but then I got to thinking, "what if they actually want to see more articles related to this romantic holiday?"  So here is my question to you: would you like me to cram as much pink, red, hearts, lips, candy, girly, lace, romantic-related posts in before Valentine's Day is upon us?  Let me know!
You all loved my casual Valentine's Day look, so I decided to put together a dressier ensemble, in case your plans involve a nice dinner out with your boo, or you're doing a cute Galentine's Day brunch with your besties!  I'll tell you right now: I wish I could live in this dress!  It's got to be the comfiest "party dress" I've ever owned in my life.  It fakes a layered, sweetheart neckline over a mock-neck.  The material is thick, but stretchy, and the a-line silhouette is ridiculously flattering.  It's all you could ever want in a dress and more.
---
Outfit Details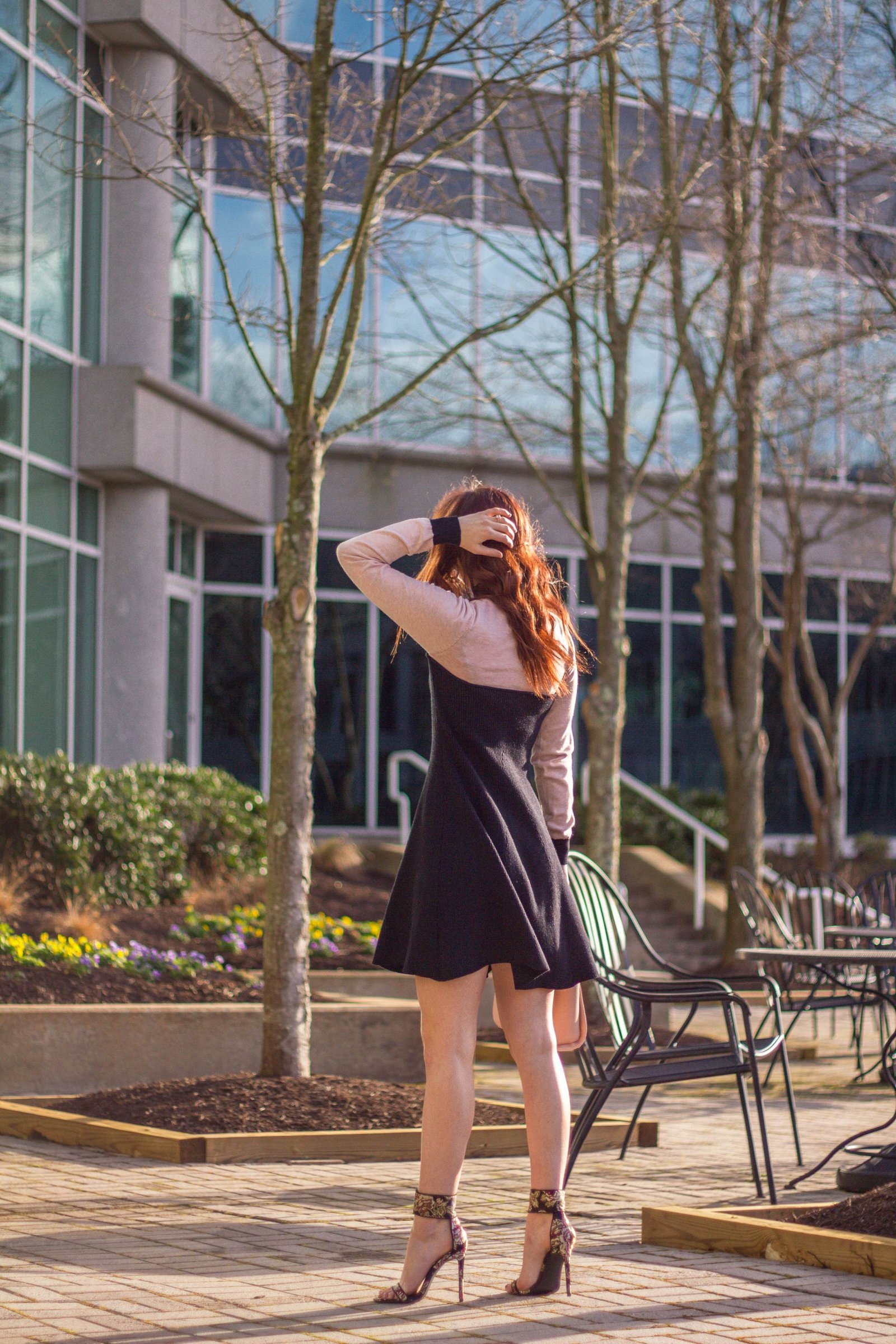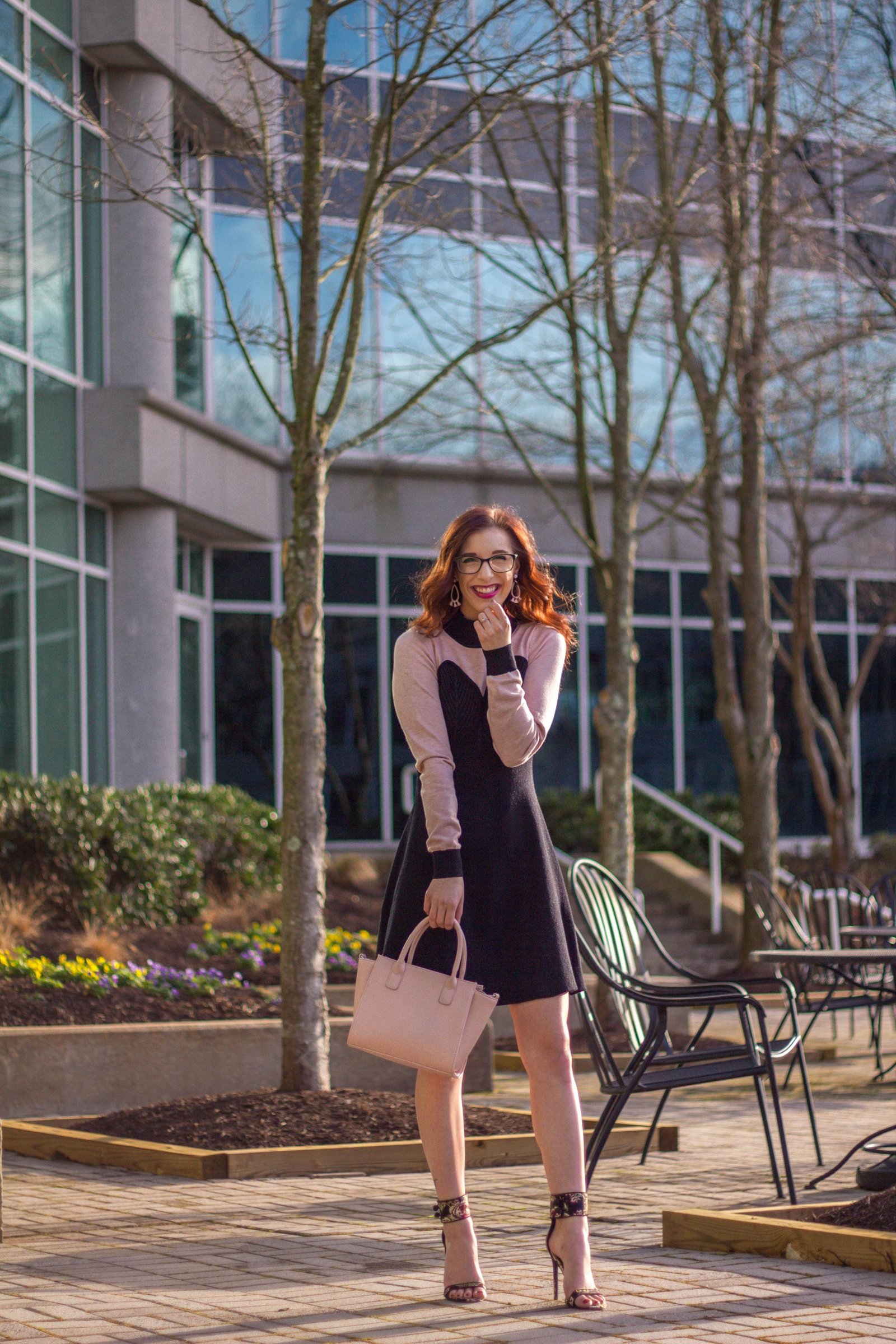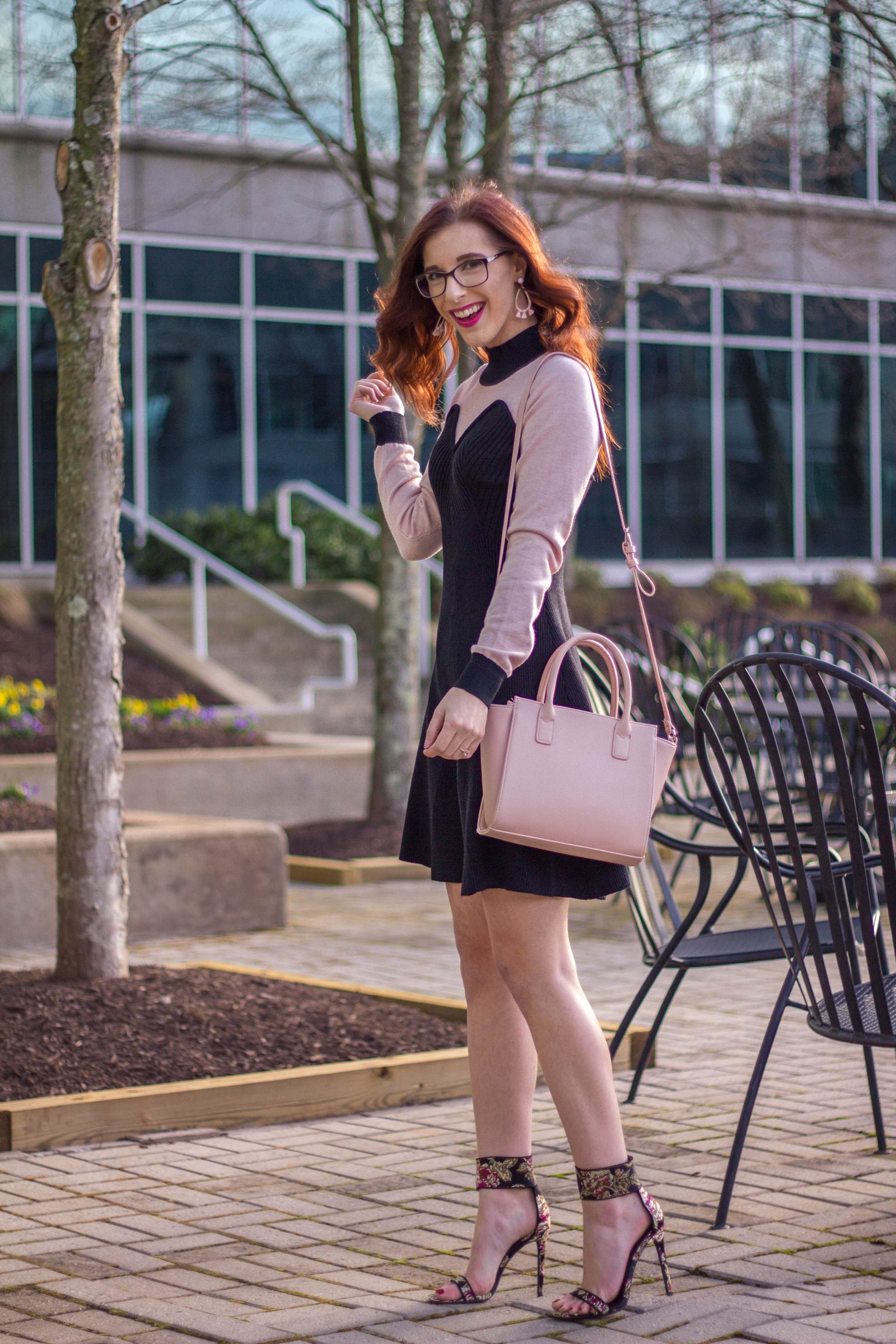 When I put together this outfit, I did something absolutely stupid.  I chose a pair of heels I hadn't broken in.  My feet were torturing me, especially because of how windy and chilly it was outside!  I had blisters that are finally starting to fade, but if you snag these cute, embroidered stilettos, I would recommend doing the socks + hairdryer trick prior to wearing!
Since this dress already has a detailed neckline, I reached for a pair of statement earrings rather than a gaudy necklace.  These Sugarfix by Baublebar earrings are some of my favorites right now, and I was so excited to find out that they're currently on sale for only $10.39.  They're also available in navy and in mint – such perfect colors to transition from winter into spring!
I can guarantee that if you purchase this dress, you won't just wear it for Valentine's Day. You will want to wear it every day. The best part is, you can! This dress is work appropriate, can be worn to parties, to church, and is even comfy enough to double as pajamas. 😉