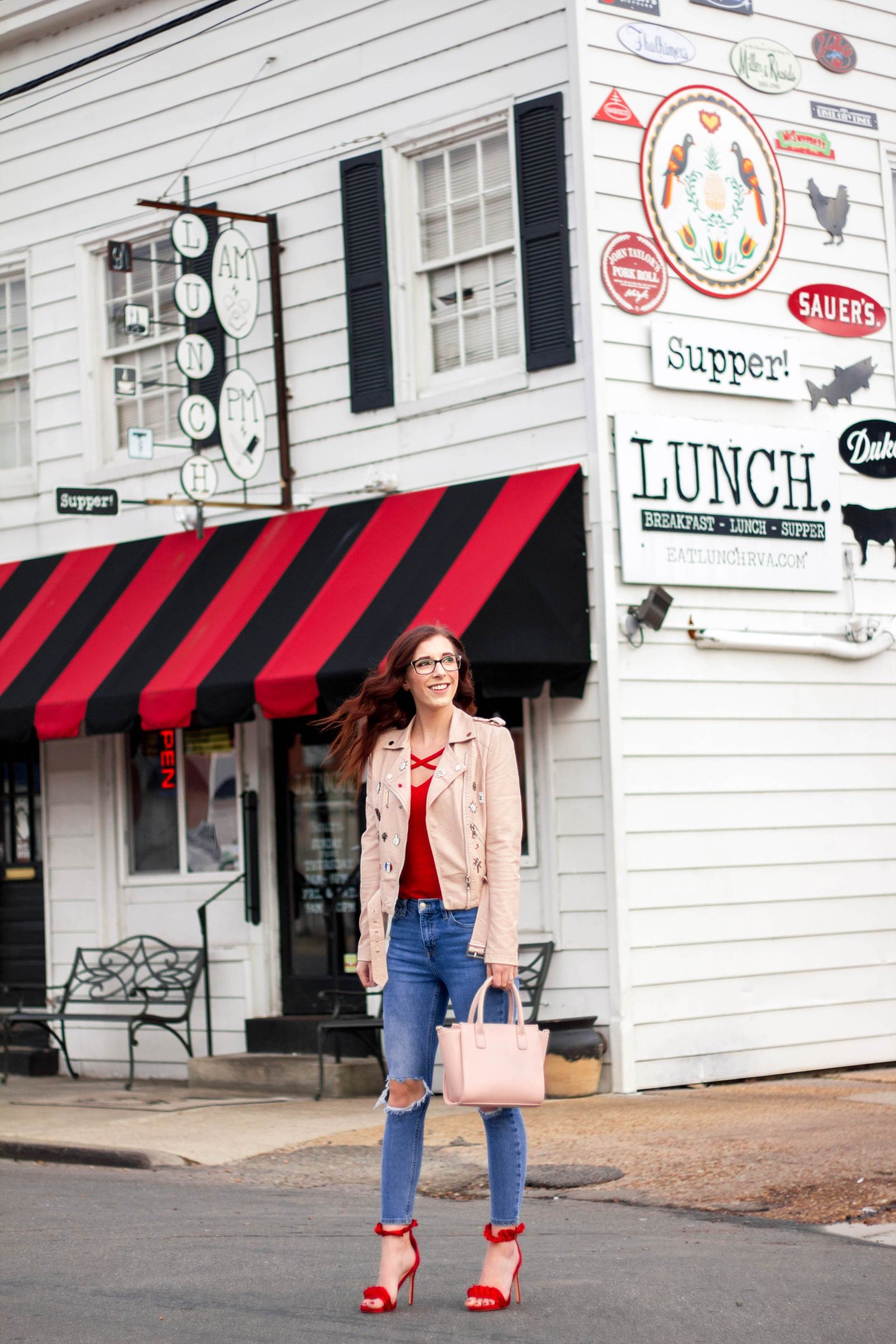 Valentine's Day is a little over two weeks away! Can you believe it?
Since my fiancé and I are saving up for our wedding, we will probably stay in and do something simple that night, but as long as we spend time together, it will be fun!  Our first year of dating – because we were long distance – we Skyped and watched Spy Kids! 😂  I'll never forget that.  However, if we do get the chance to go out on the town, I will most likely wear this outfit!
While plenty of gals love a dress for Valentine's Day, sometimes the plans we make on this holiday call for something more casual.  That being said, I took the time to construct a sexier look revolving around a good pair of skinny jeans! One of my favorite ways to bring serious fire to a denim-based outfit is to add a pair of killer heels!  Red is always a good color option, no matter the occasion, but it's especially perfect for Valentine's Day!  These ruffle stilettos are the ideal statement shoe for a date night with your boo!
---
Outfit Details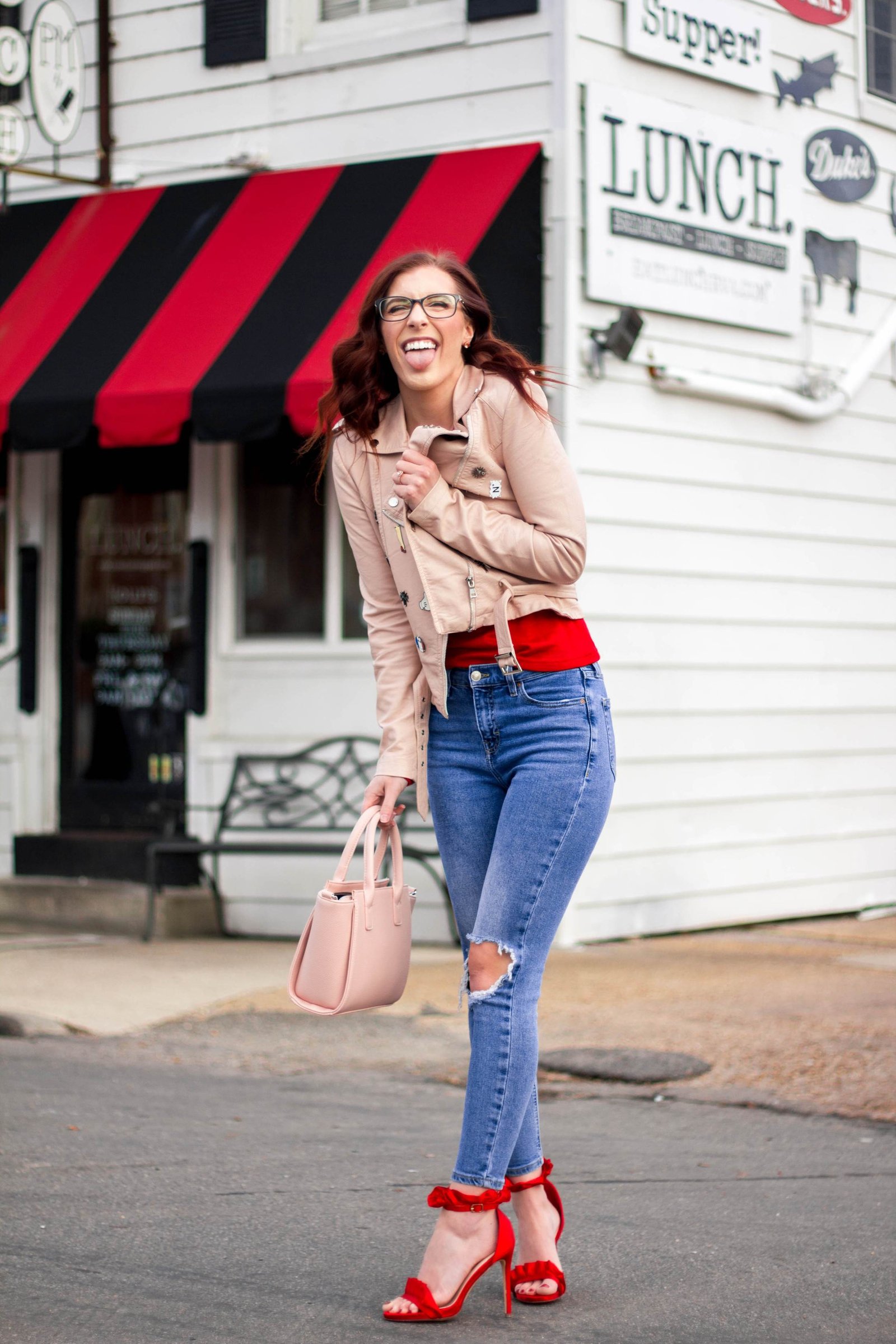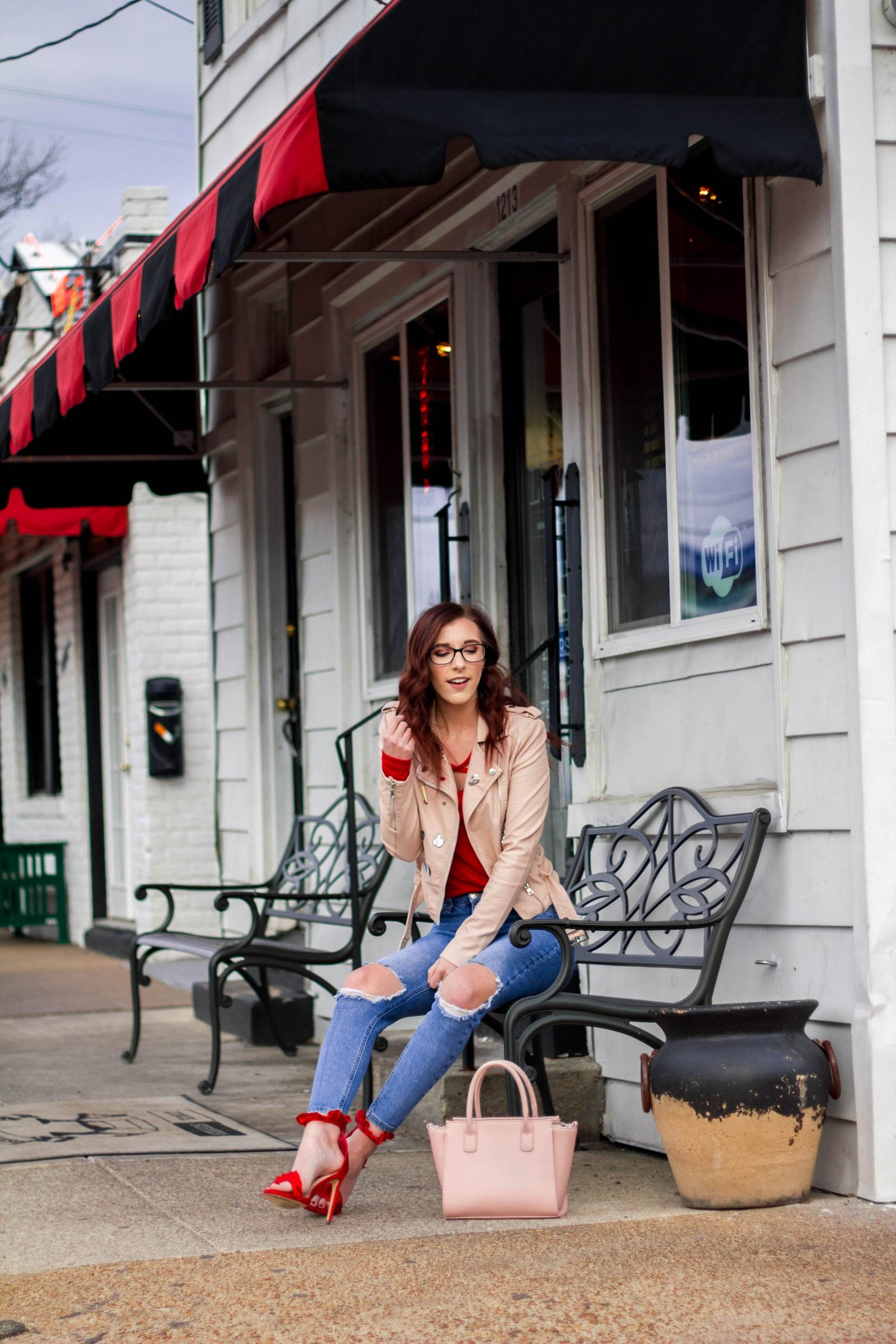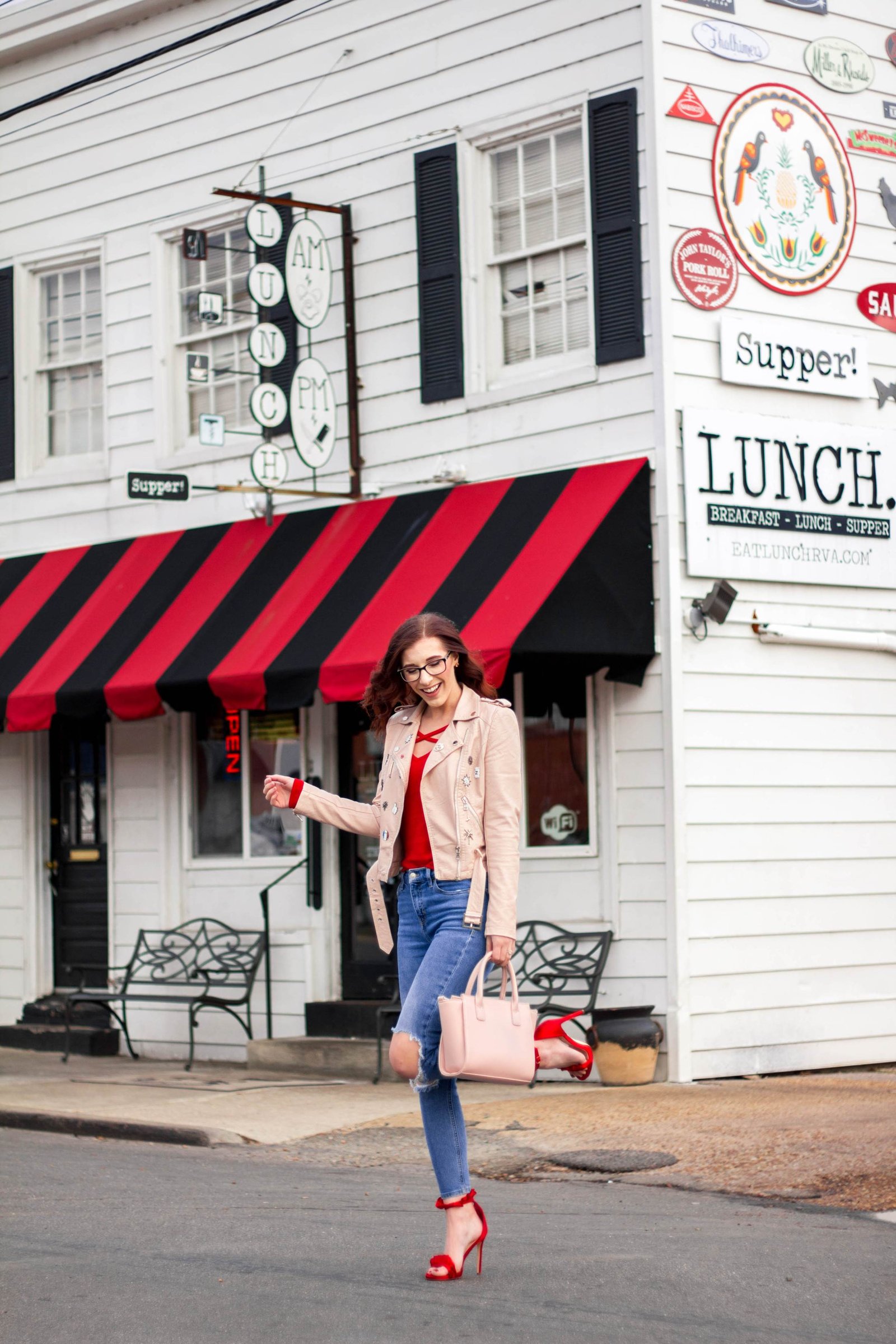 Do you want an outfit that is significant other-approved? This is a winner!
It only took one glance for my fiancé to stop and say, "Wow! You look great!" Now, as a fashion blogger, I wear a plethora of unique outfits, and my man is ridiculously sweet about them all; but when he actually pauses to just express his love for a certain ensemble, I know it's something I'll be wearing again on date night!  Skinny jeans, a top that accentuates my chest (without showing all my goods), a badass leather jacket, and some heels?  This is the recipe for one heck of a Valentine's Day look!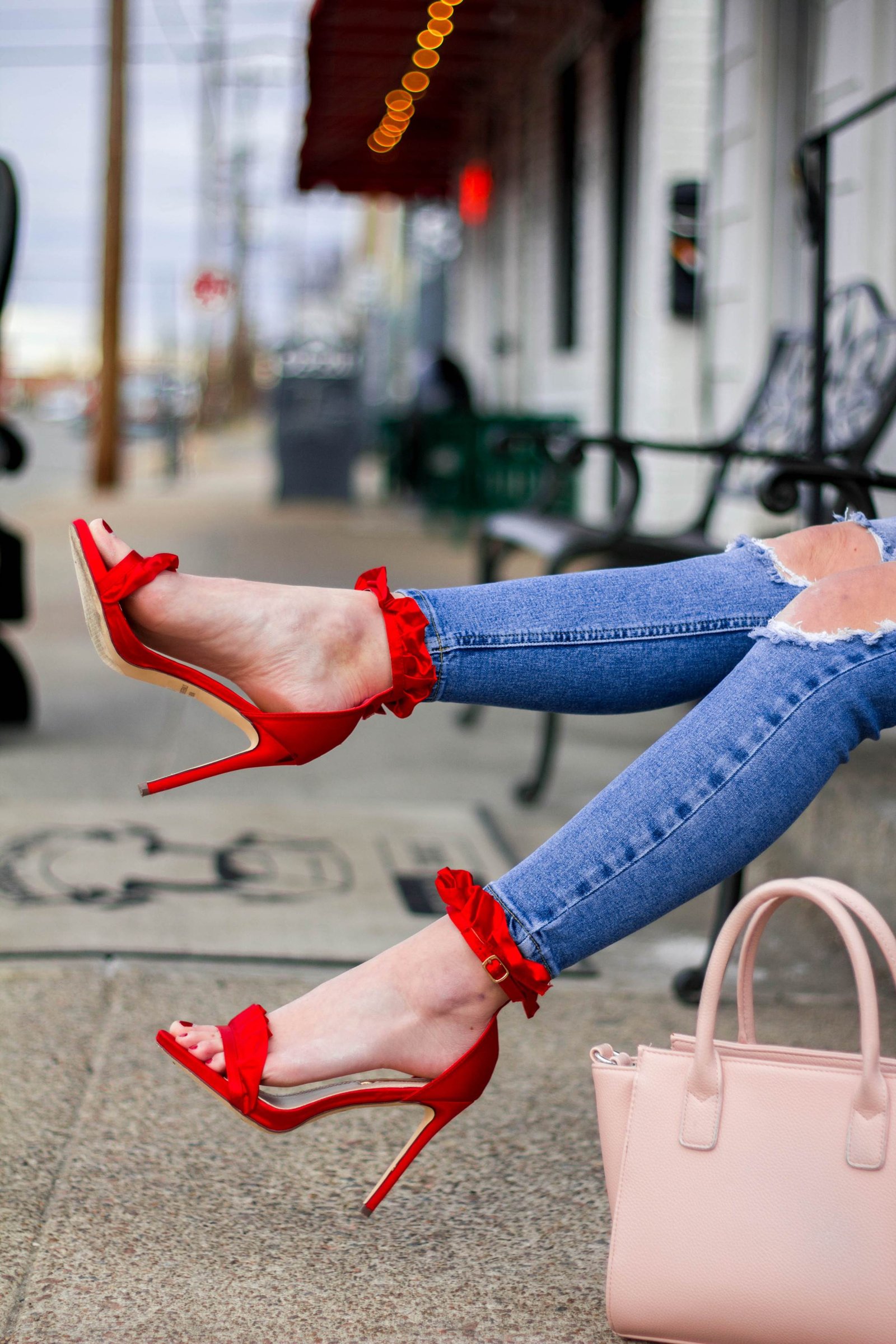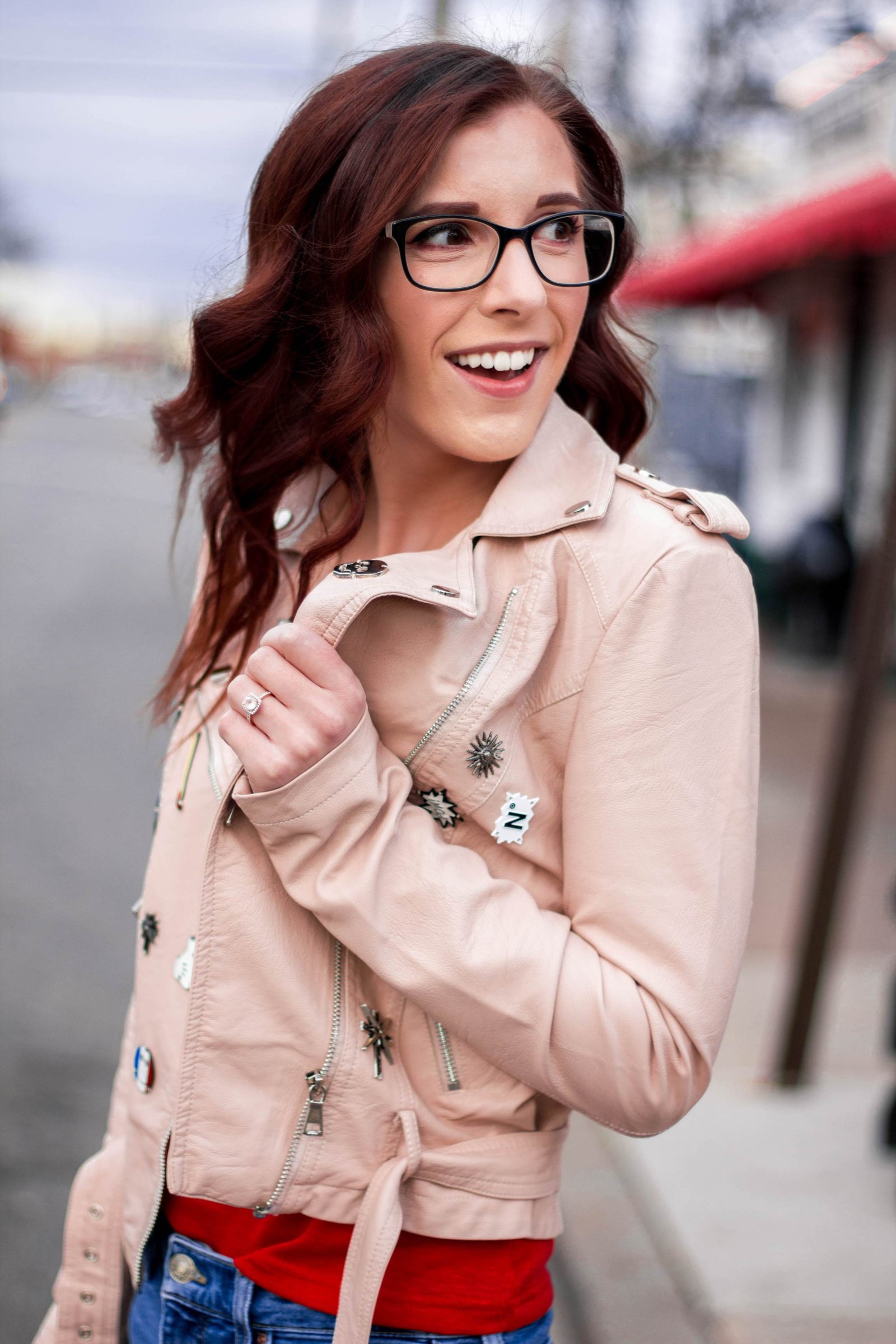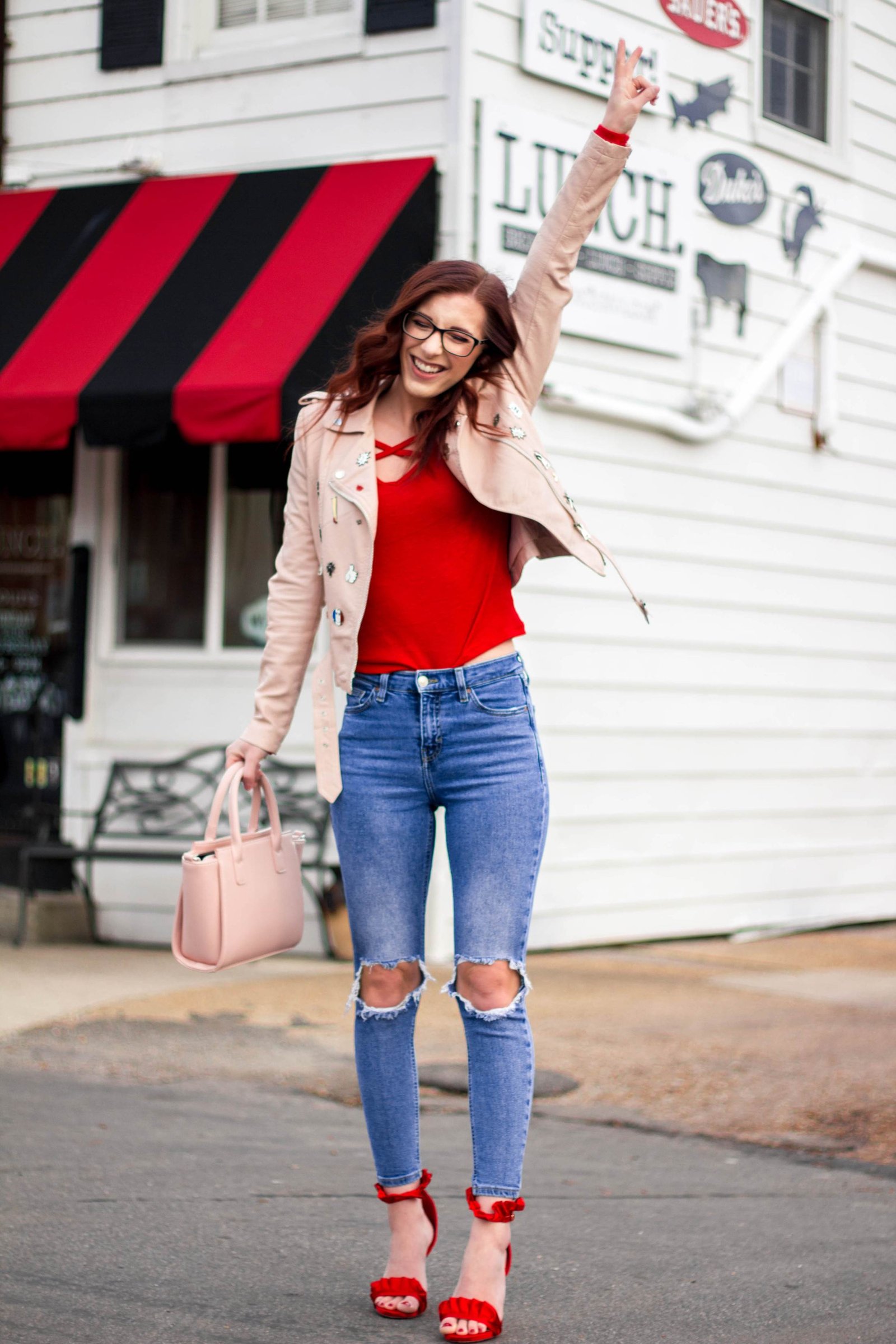 Here's to a fabulously casual Valentine's Day.