In June of 2017, Forbes released an article talking about why you should wear the same clothing every day.
 Now, I'm all about the minimal lifestyle, but I can't exactly get on board with wearing the exact same outfit on a daily basis.  That being said, I will crown myself the "Queen of Repurposing" because I sure know how to wear the same items on a regular basis and still make them look brand new! In this post, I'm going to give away some of my secrets by sharing how I styled this pleated midi skirt with a cropped chenille sweater in two completely different and stand-out ways!
---
Outfit Details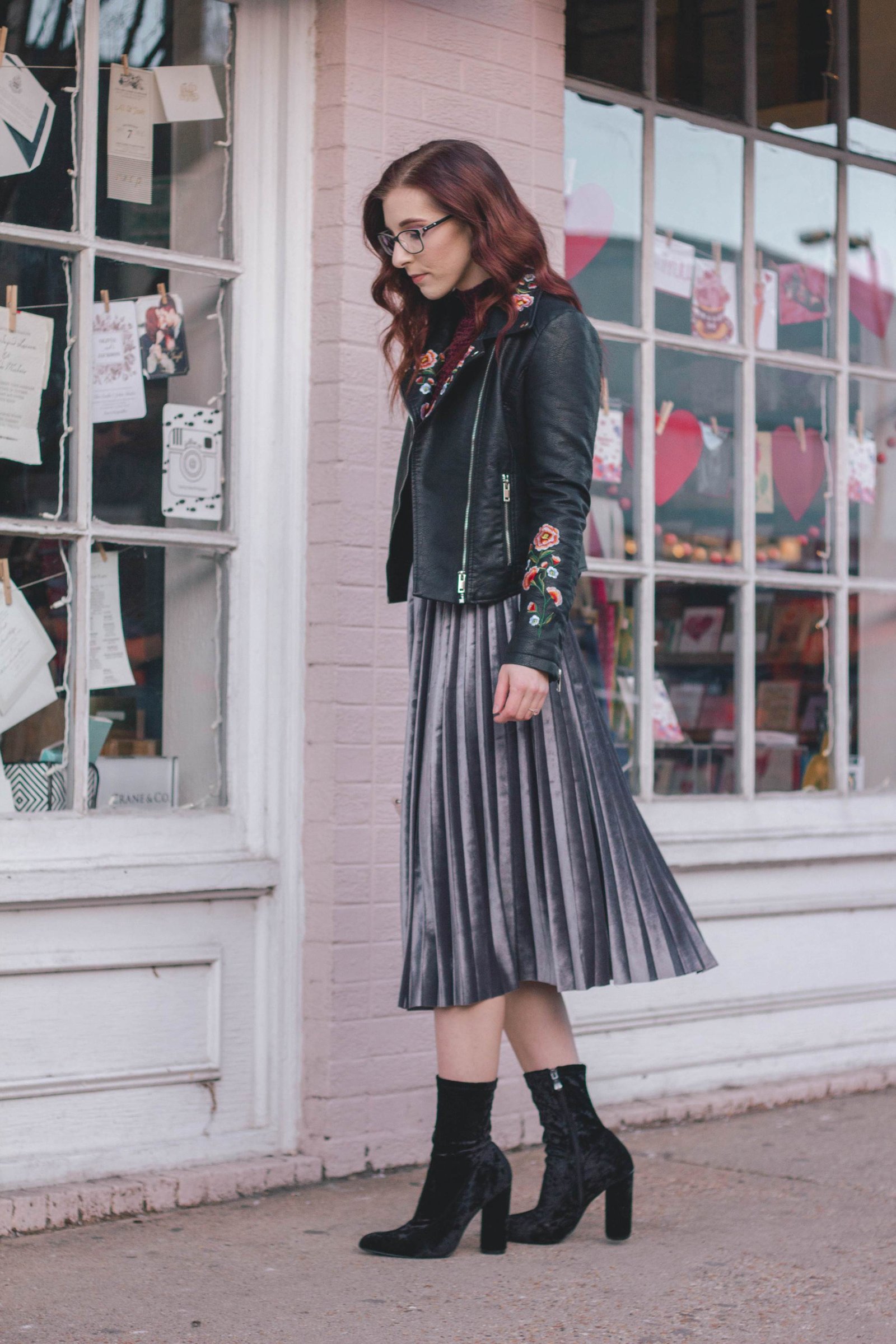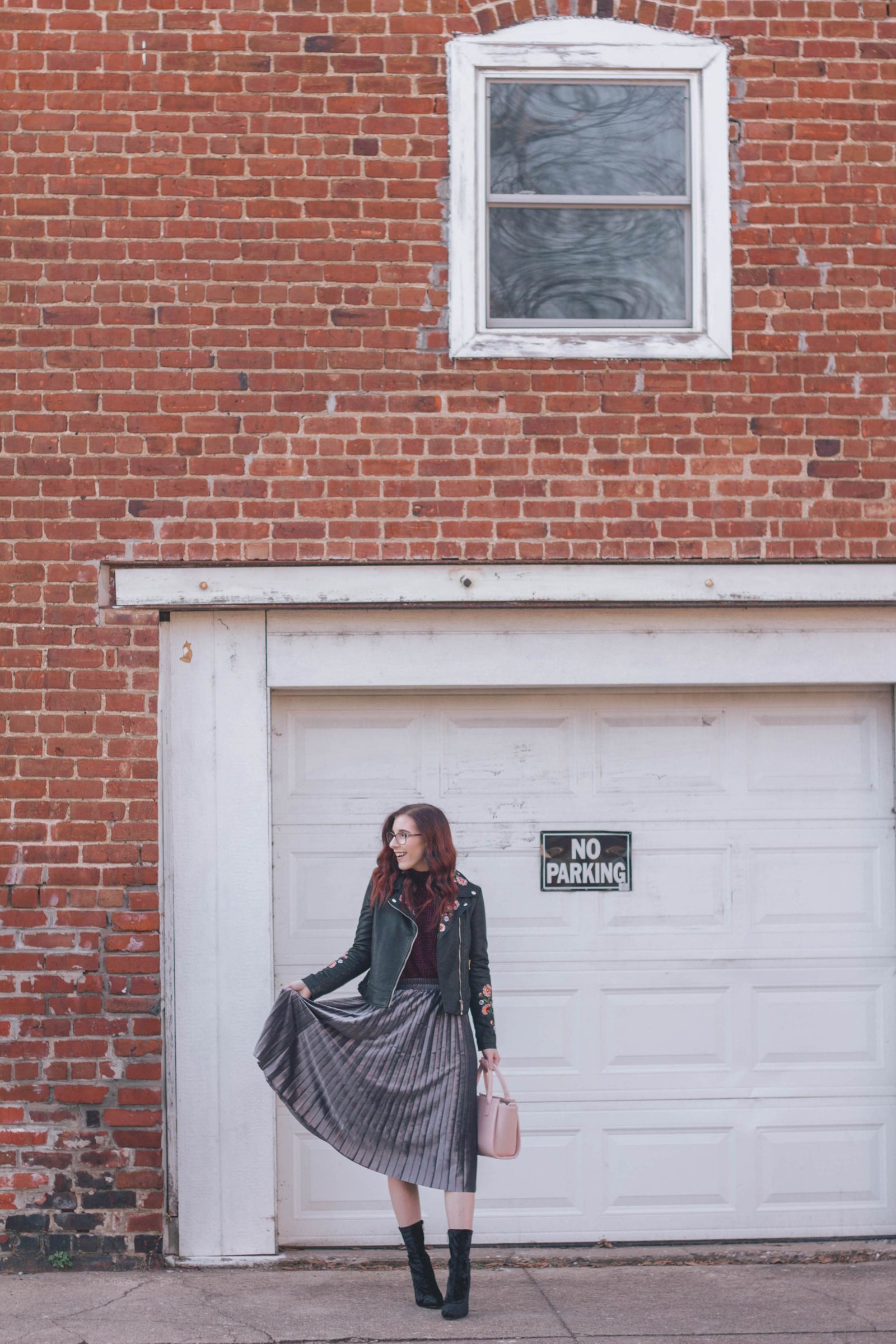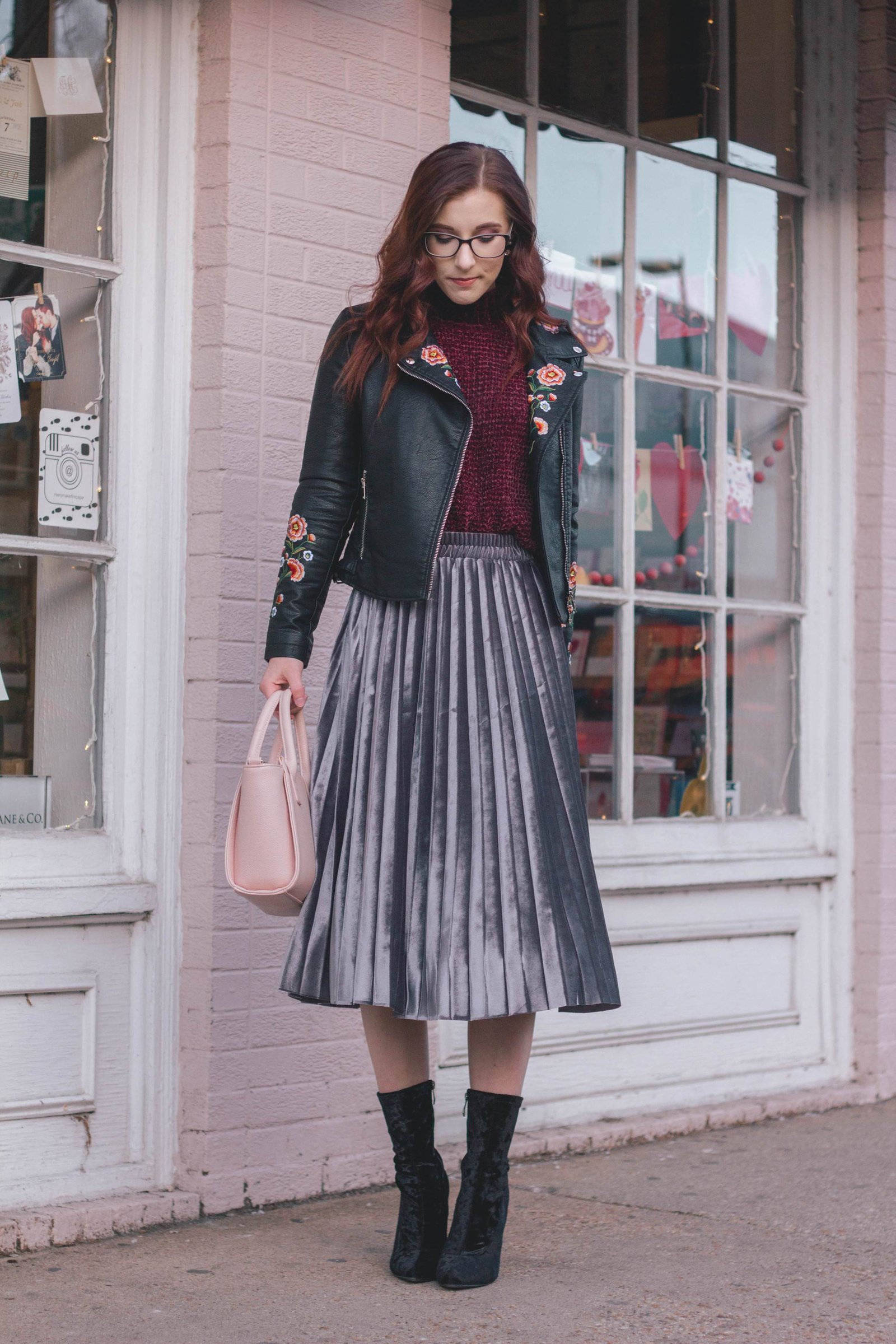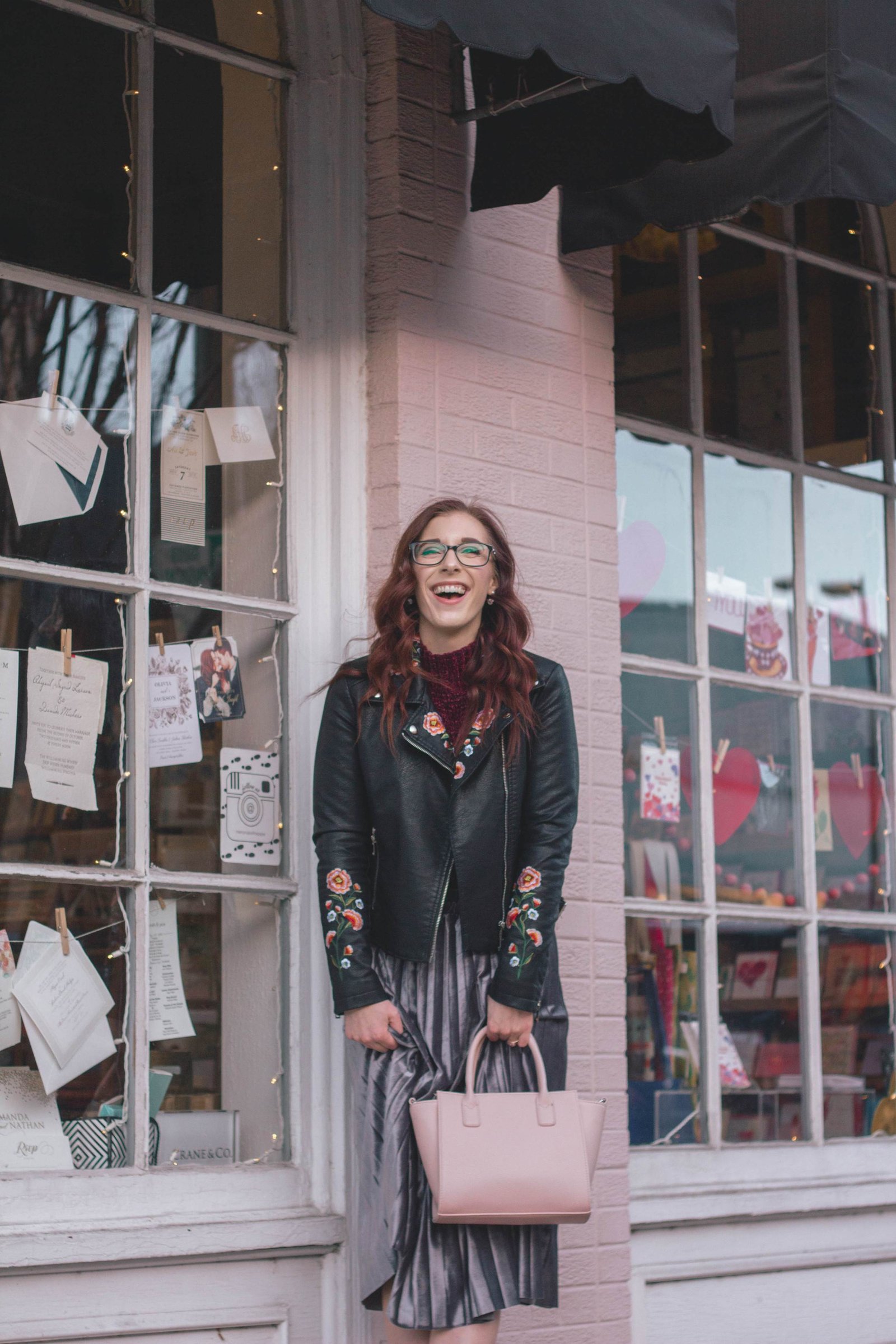 As a fashion blogger, I often have multiple meetings or events to attend within a day.
Sometimes they take place in different atmospheres and I need a "quick change" but I don't want to bring along an entirely different outfit.  The following trick is also helpful when you want to wear the same outfit twice in a week, or you're going from running errands to having dinner with your significant other!
Switch the shoes and add (or remove) a layer.
Oh my goodness, you all.  It's that simple!  A pleated skirt can be dressed up or down, so if I'm planning to don it for drinks with my girlfriends, I'll slide on some velvet sock booties and layer an embroidered jacket over my sweater.  The silhouette is flattering and gives the look a "high fashion" vibe.
If I plan to trek through town with my fiancé in the middle of an afternoon (which is precisely what I did when I wore this outfit), I want to opt for comfy shoes like these white sneakers, and I'll lose the extra layer.  This kind of ensemble makes you feel put together, yet casual.
Whether you take this tip for my pleated skirt look, or you're just trying to make your favorite pair of denim feel brand new, you can rest assured that wearing the same look two ways is a breeze when you switch the shoes and add -or remove – a layer!