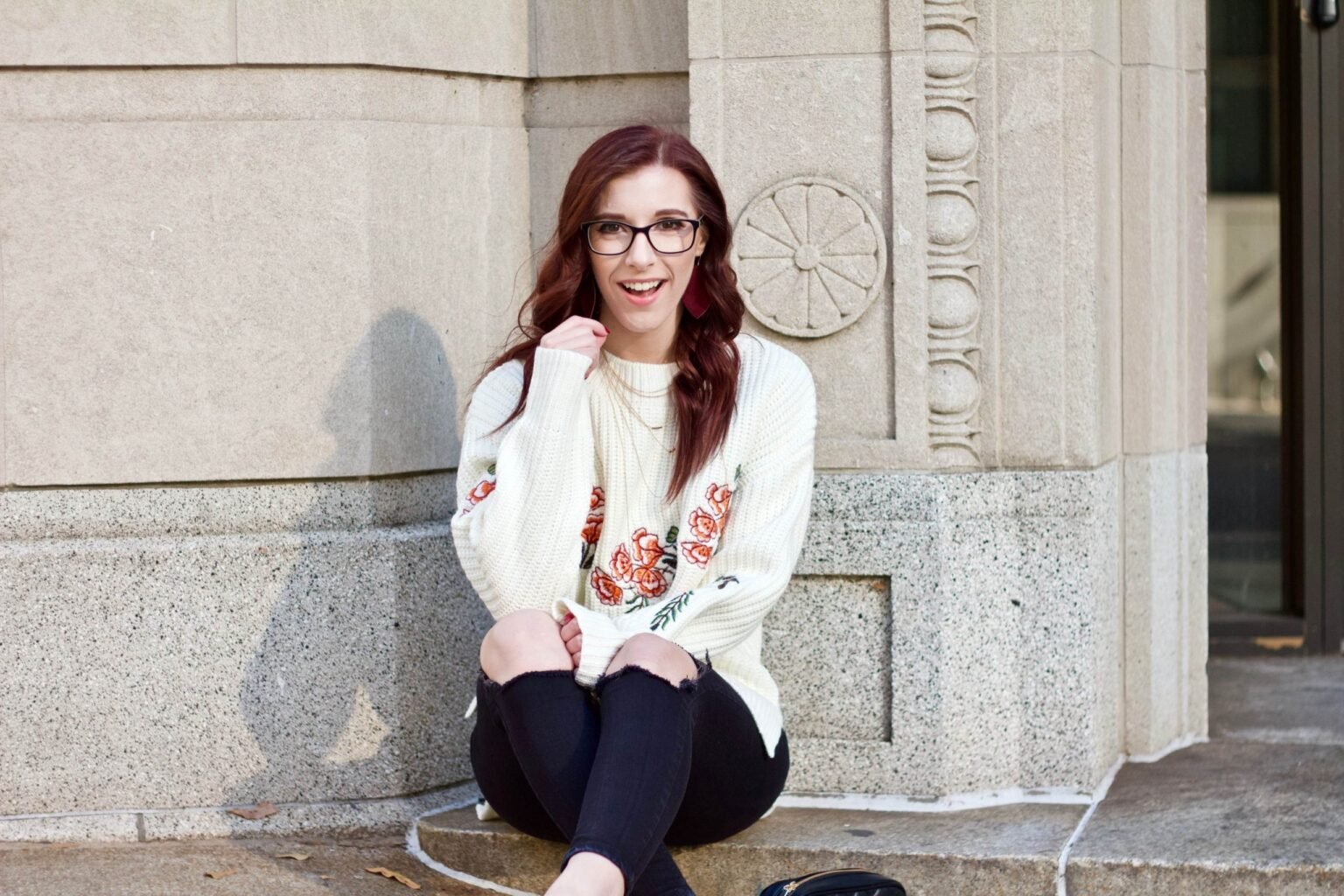 My current situation: sitting in a local café, sipping my "holiday spice" tea (which the barista described as "Christmas in a cup" and was definitely right), and pausing every couple of minutes to people-watch with Brandon, who is sitting across from me working on his own side hustle!  I'm grateful to have these cozy spots in my city to escape to during busy works days when I need a break from my home office.  Earlier today, before my little jaunt into the city, I was a busy bee.  I signed up for a program that could greatly help my blogging career, purchased the final pieces to complete my cloffice, sent out a bunch of pitch emails, and planned out my entire week (personal and editorial)!  I'm a pretty happy camper.
Last night, I did a poll on Instagram asking whether you wanted to see more posts about outfit genres (like casual, dressy, etc.) or what to wear for certain occasions.  Occasions won, so I'm in the process of purchasing clothing items that will benefit you all the best!  As far as this outfit goes, I think I can consider the occasion "keeping warm in less than 30° weather."  What do you think?  During the winter, I constantly work my hardest to find pieces that are functional and fun.  I don't want to take away from my outfit just because it's cold outside.  This $60 sweater from Chicwish is the best of all worlds because the chunky knit keeps me hella warm, and the oversized fit, high-low hem, and delicate floral print is classy and stylish.
I get frequent questions about Chicwish and if they're really as excellent as I say they are.  Yes, they do sponsor me and send me clothing each month – not going to lie about that – but they do not pay me for my opinion, and while there have been a couple items I didn't love, 99% of the time, I am crazy about the pieces and rewear them on a regular basis.  I will always share my complete, honest opinion on brands, and there are many times where I turn down collaborations with companies that don't suit my style.  I want to bring you guys the highest quality content!  So, yes, I do love Chicwish and highly recommend them and their products to anyone interested in quality, affordable, cute and unique pieces!
---
Outfit Details