Fashion trends always come full circle. I'm bringing us back to the 70's with this retro summer sundress that will keep you comfy in the hottest season!
My mom is always telling me how she wishes she had saved her clothing from high school because I would be wearing them now, in my twenties. In my few years of closely watching fashion trends, I've noticed that the 70's never really go out of style. One year it's bell-sleeve tops, the next it's crochet bikinis, and the following it's ditsy floral midi dresses. The cuts of the items are iconic, and I, for one, love them. I've always gravitated towards this silhouette and the cutesy prints, especially during the summertime.
When I noticed this dress on the Chicwish website, I added it to my cart right away. Since it arrived, I've found this dress to be a winner! It's not lined at the top (a nude bra will be your best friend), and the lining in the skirt only falls to right above the knee. The material is incredibly lightweight and sheer, so it's made for those excruciatingly hot, summer days where you need a breezy piece.
---
Outfit Details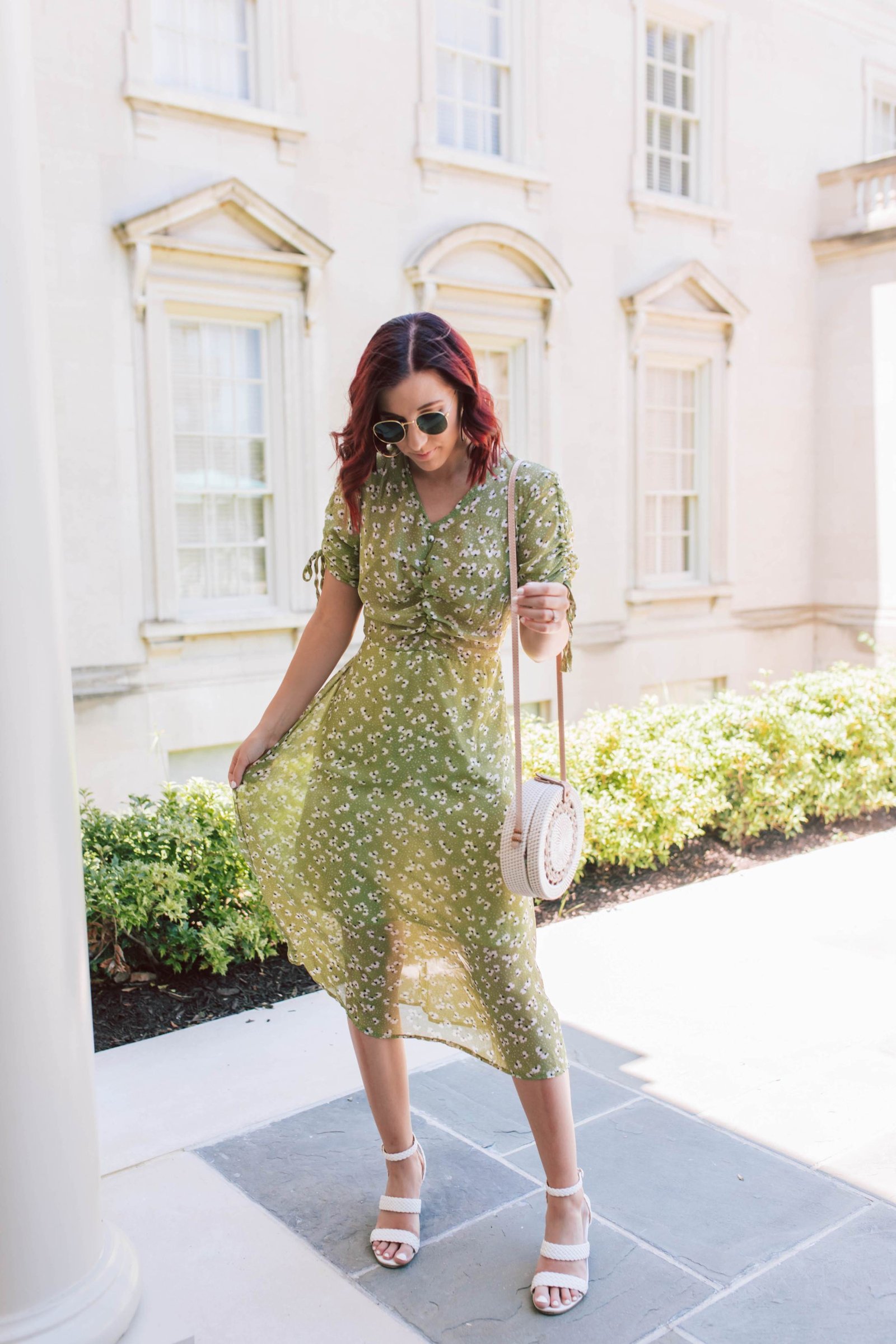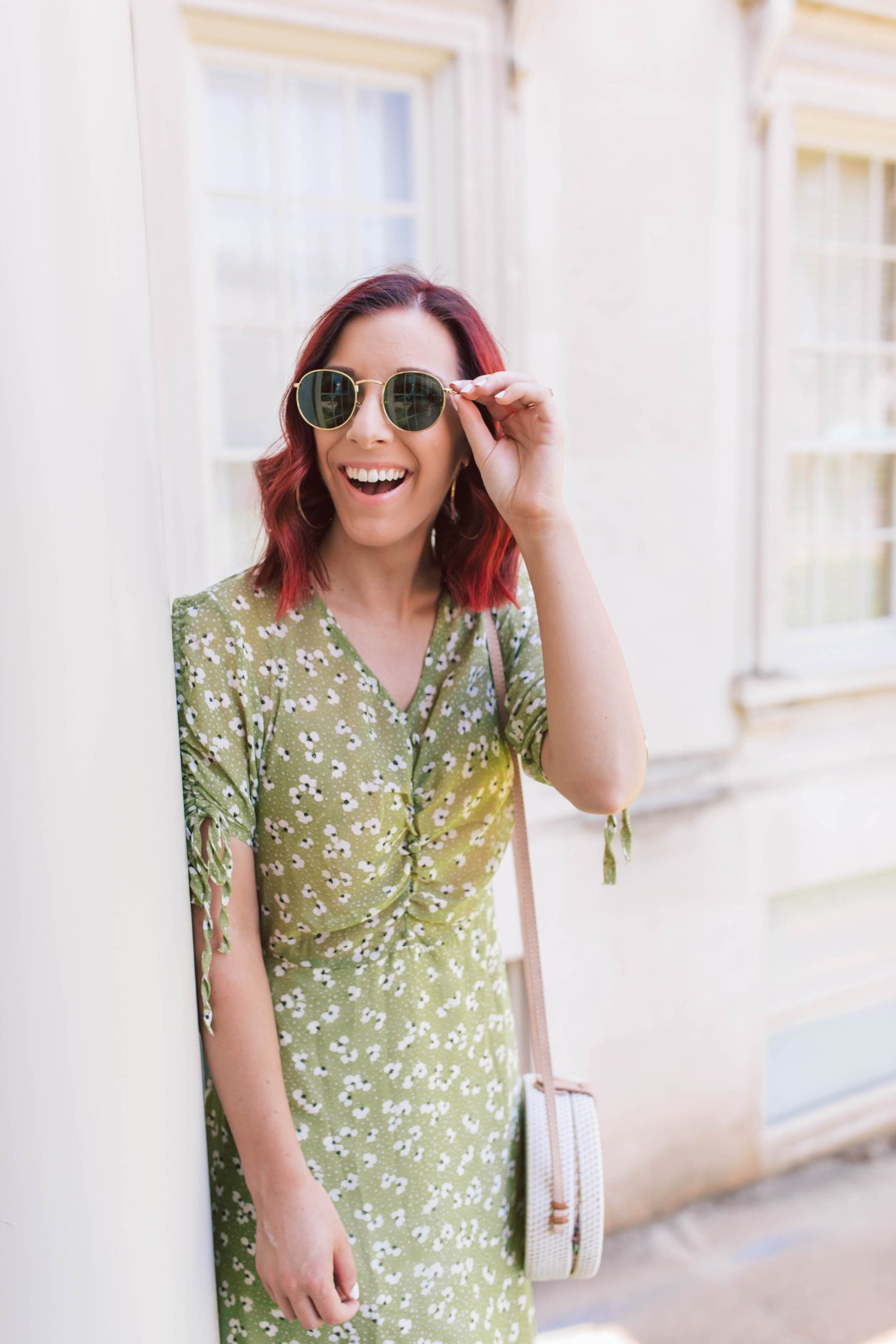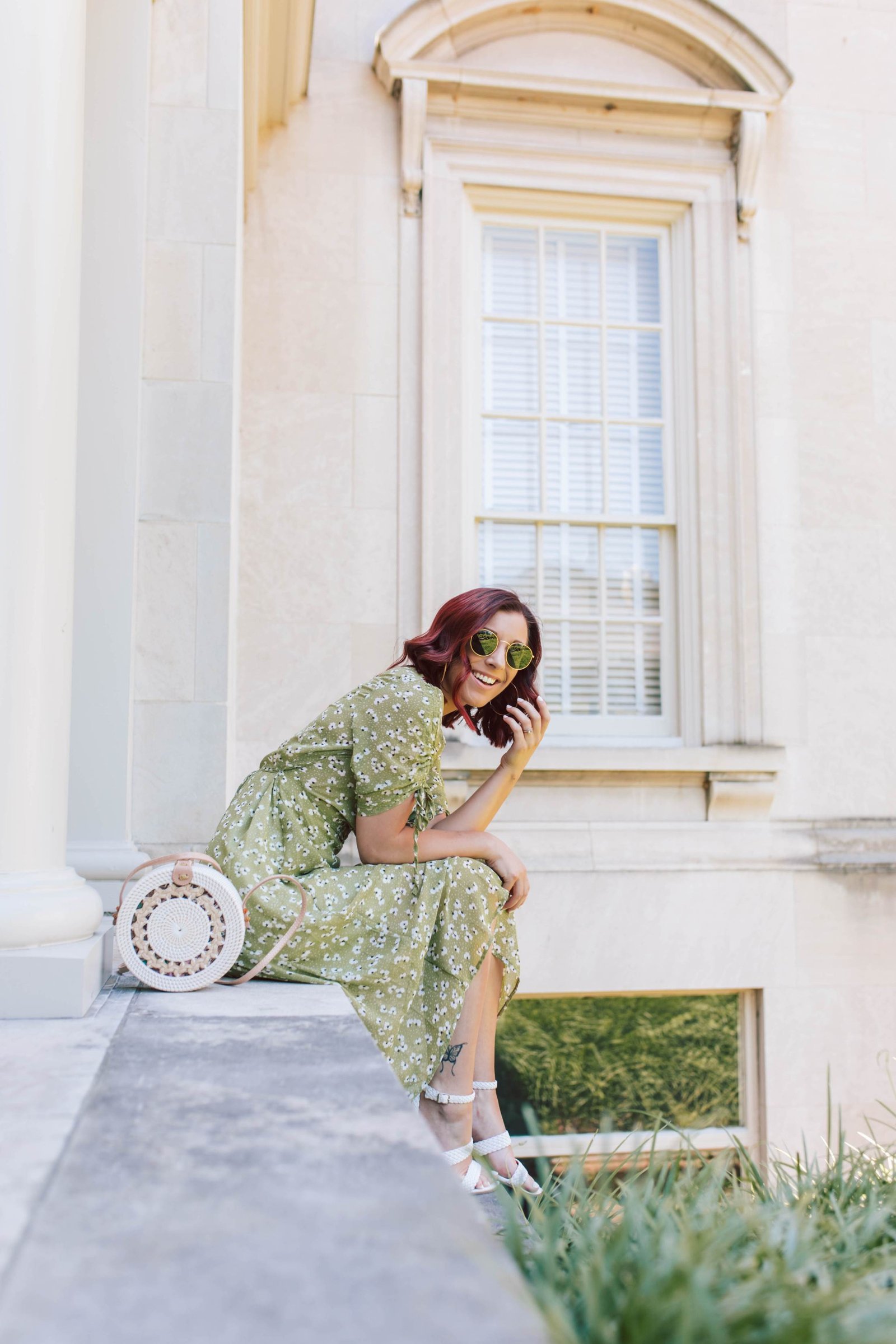 This dress is a must-have, whether you're grabbing it for some vintage fashion inspiration or just because it's so darn cute.
While I was on Pinterest, looking up some throwback pieces similar to this one, I noticed that this retro summer sundress is truly a mix of 60's and 70's styles rolled into one piece. The addition of my rattan bag, circle sunglasses, and oversized hoop earrings really pulled the whole look together. I quizzed my mom to find out which shoes she would've worn with this look as a young adult, and she told me either espadrille wedges or a pair of simple white heels. So I guess I really nailed the retro vibes.
The pistachio shade of green has been one of my favorites for the summer (I might be allergic to the nut, but I love the color). However, if you're looking for something a little brighter, you should definitely get your hands on this dress in the mustard shade! They offer this dress in both colors in a size S-M, but it runs on the M side, for sure. I really tightened up the sleeves and the tie at the waist to make it more form-fitting. On an even hotter day, I might let everything loose and just enjoy the comfort of a simple dress that doesn't make my body feel like a furnace!
---
Related Posts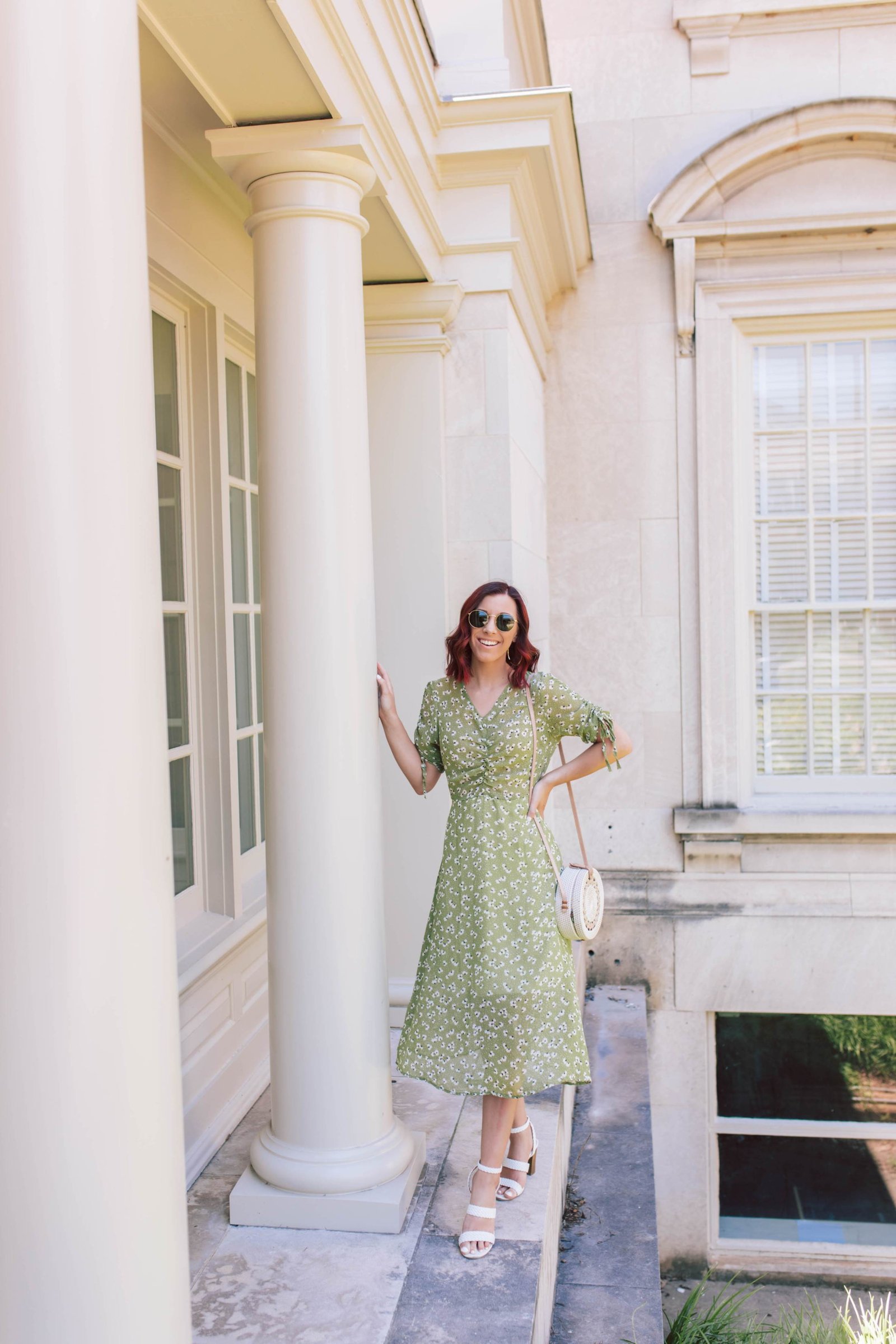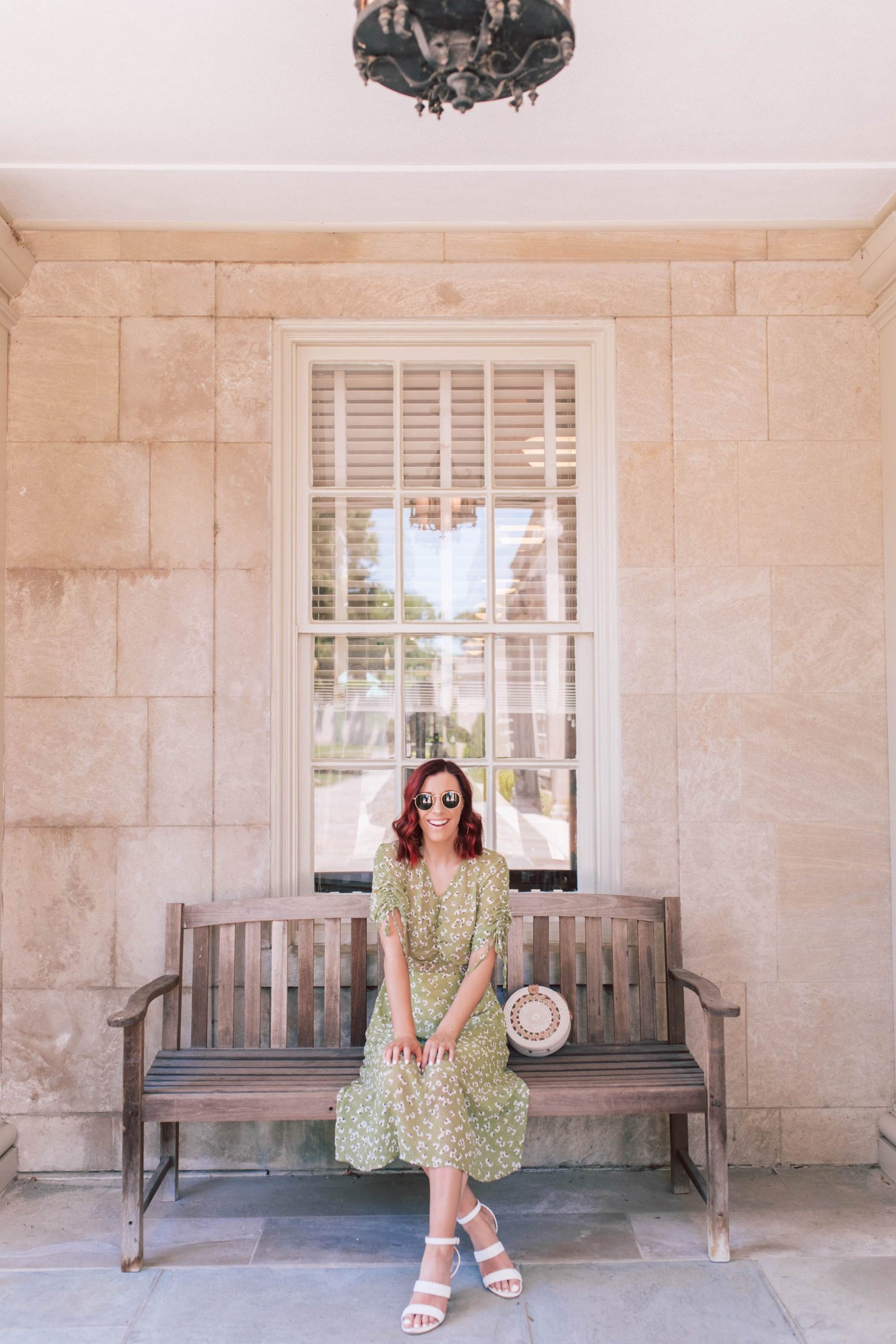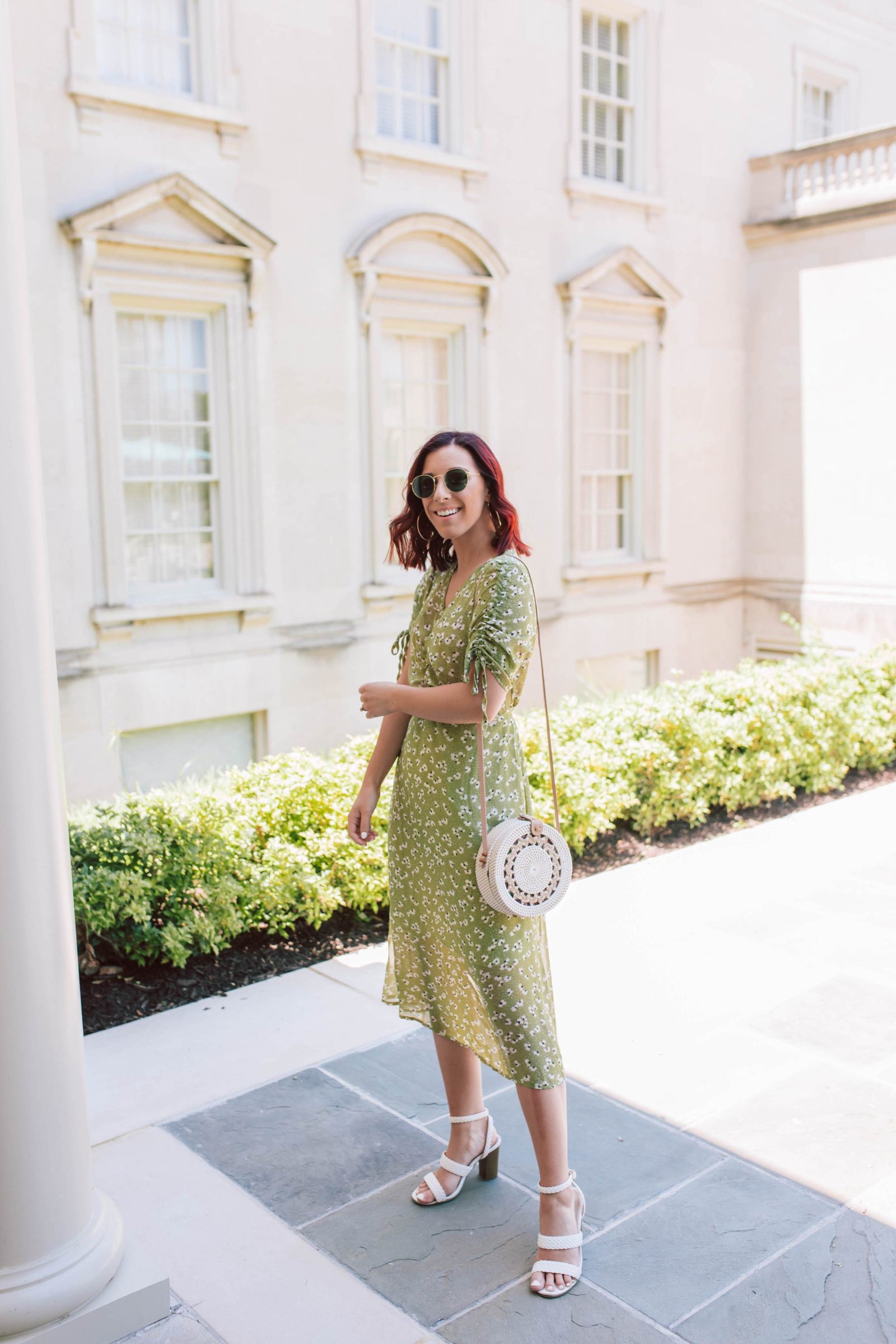 Which throwback trends are you loving right now?