When you hear "LBD," you may think tiny, tight, and party-ready. I'm breaking the mold with the most adorable little black shirtdress ever!
It's been said that a woman can never have too many little black dresses, white t-shirts, and high heels. I've gotta say that while my shoedrobe is slightly lacking, and I only own two white t-shirts, I'm all about a cute LBD! The little black dress is about as versatile as it gets, ranging from wedding attire to date nights to workwear, and more. And if you've been reading my blog for even the tiniest bit of time, you'll notice that I'm all about versatility. The more wear I can get out of an item, the better. I don't want to spend my money frivolously or spontaneously and then only wear something once or twice. Nah, let's get the most bang for our buck!
When I noticed this particular black shirtdress on the Chicwish website, I was thrilled. Not only was it the style that stood out to me (I can't resist a good shirtdress – especially in a midi length), but the fact that it was decorated in a whimsical floral pattern made it feel more appropriate for summer, despite the dark color. Yes, that's right, folks, black is more than acceptable to wear in the summertime. Sure you can choose a solid black product, but I find it's much more appealing with a "festive" pattern – like floral!
---
Outfit Details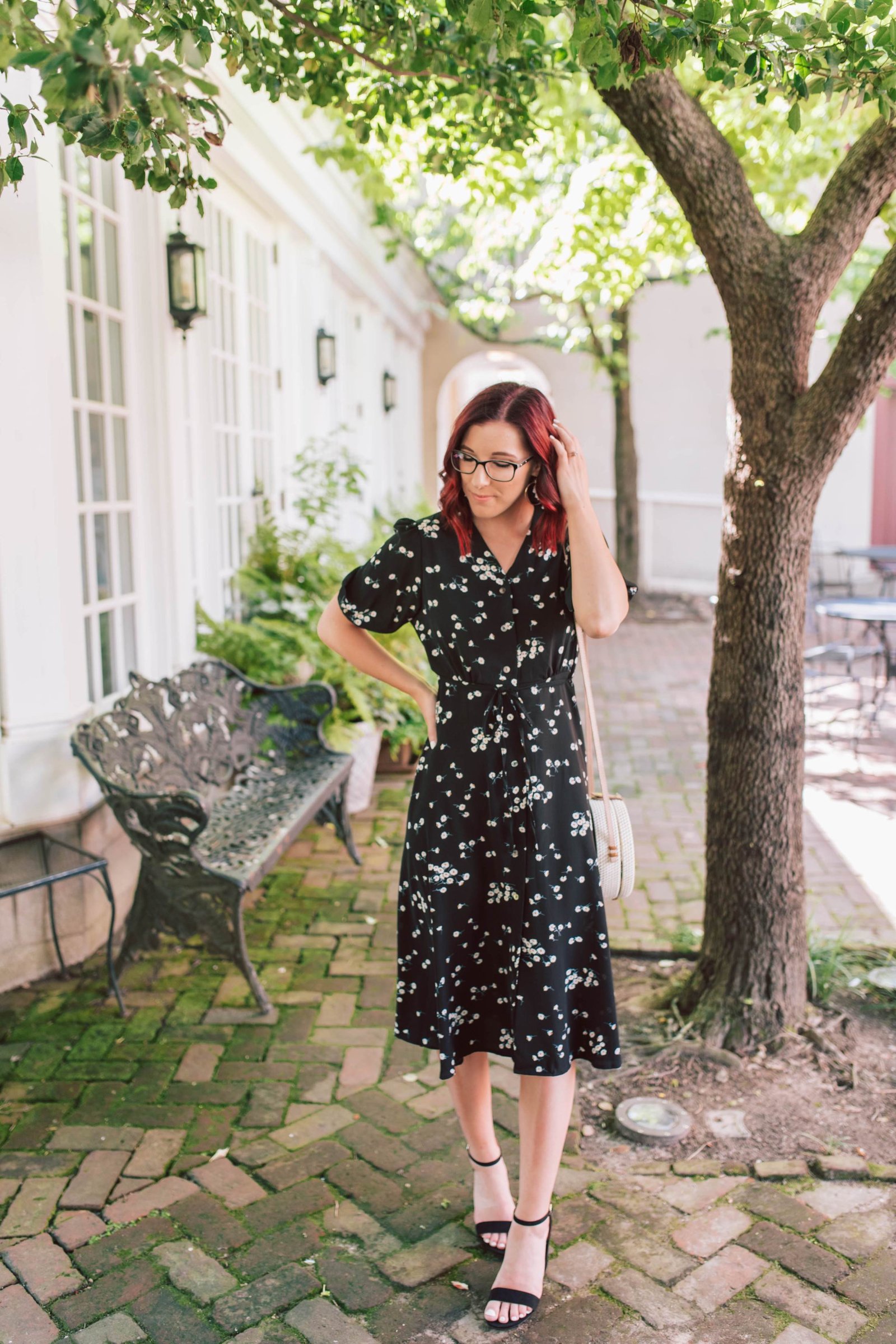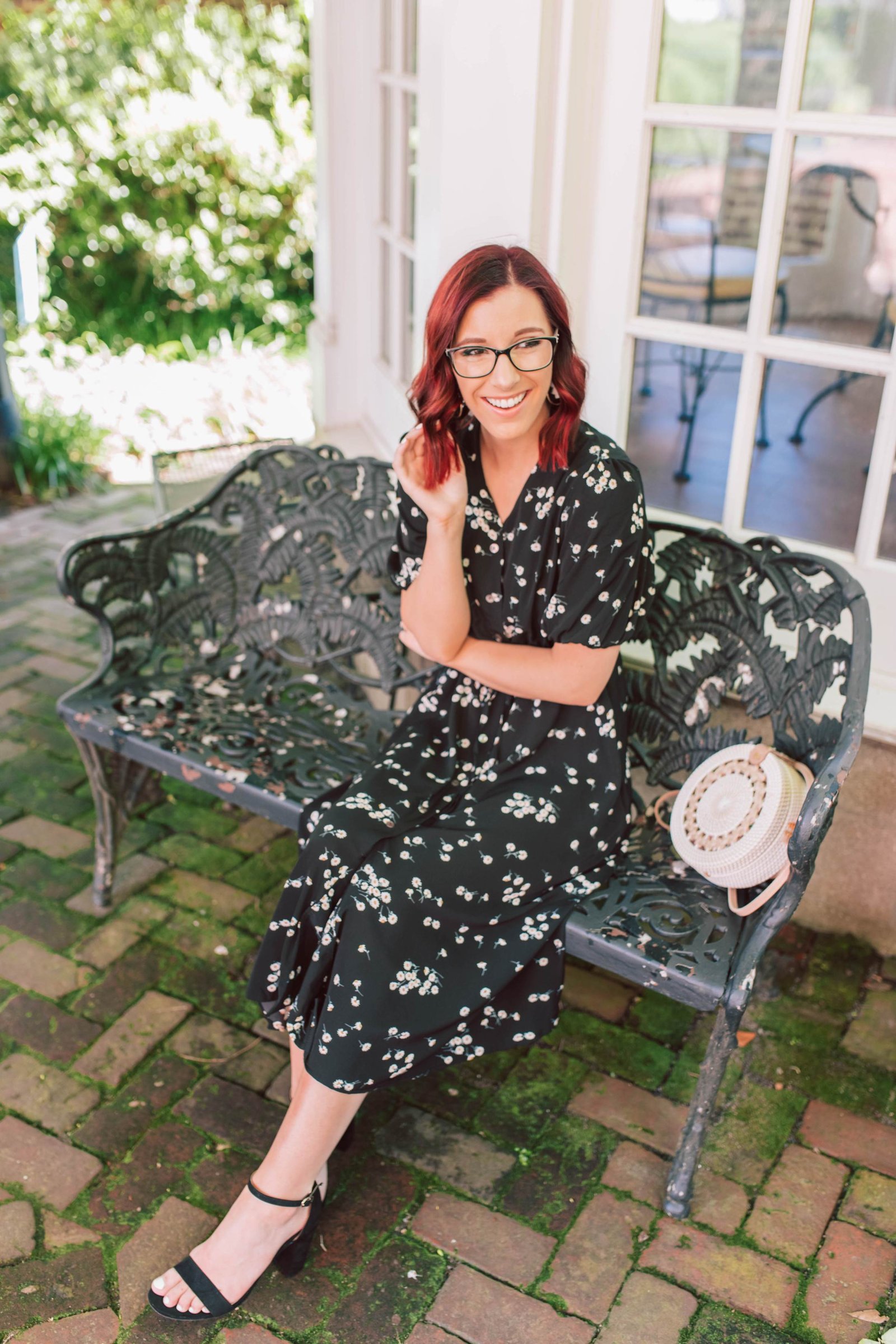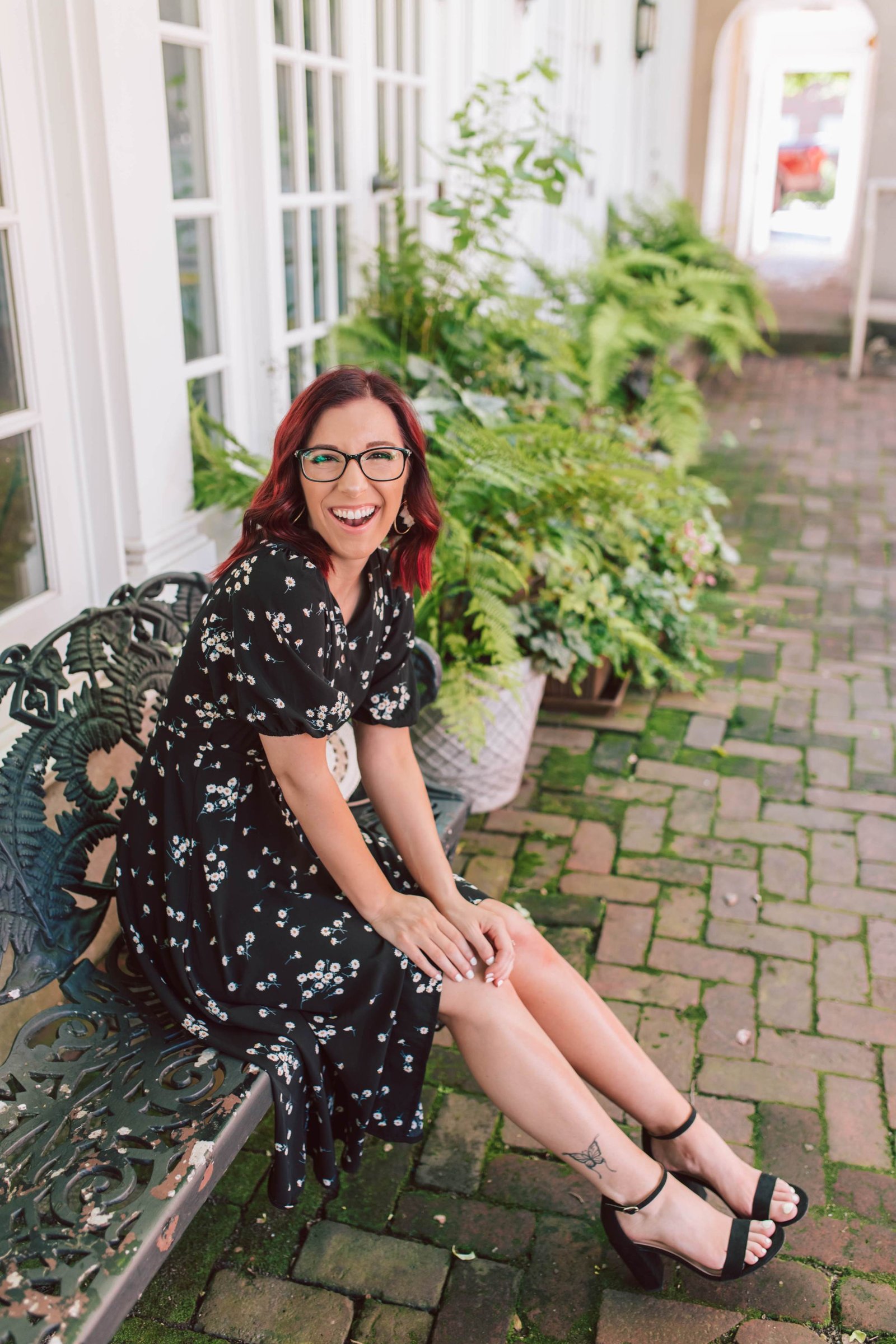 This little black shirtdress has been getting tons of use lately!
I've worn it to church, events, and even with a pair of sneakers to run errands. The midi length is just right, the buttons can come undone if you want it to show a little more leg, and there's a tie at the waist to cinch it tighter (since the size is a S-M and can run a bit big). My sister giggled when she saw it for the first time, and said, "Stephanie, are those puffed sleeves?" There's a running joke in our family because we all love Anne of Green Gables and how she just had to own a dress with puffed sleeves. Now whenever I own a dress with puffed sleeves, it's extra humorous to us! I truly love the sleeves, though, and they aren't uncomfortably tight around the arm at all!
If you're not 100% convinced that you need this little black shirtdress for summer, then no worries, because it's also available in an apricot shade that would look spectacular with a golden tan and is perfect for any summer vacation! Or you can purchase both and have double the styling options!
---
Related Posts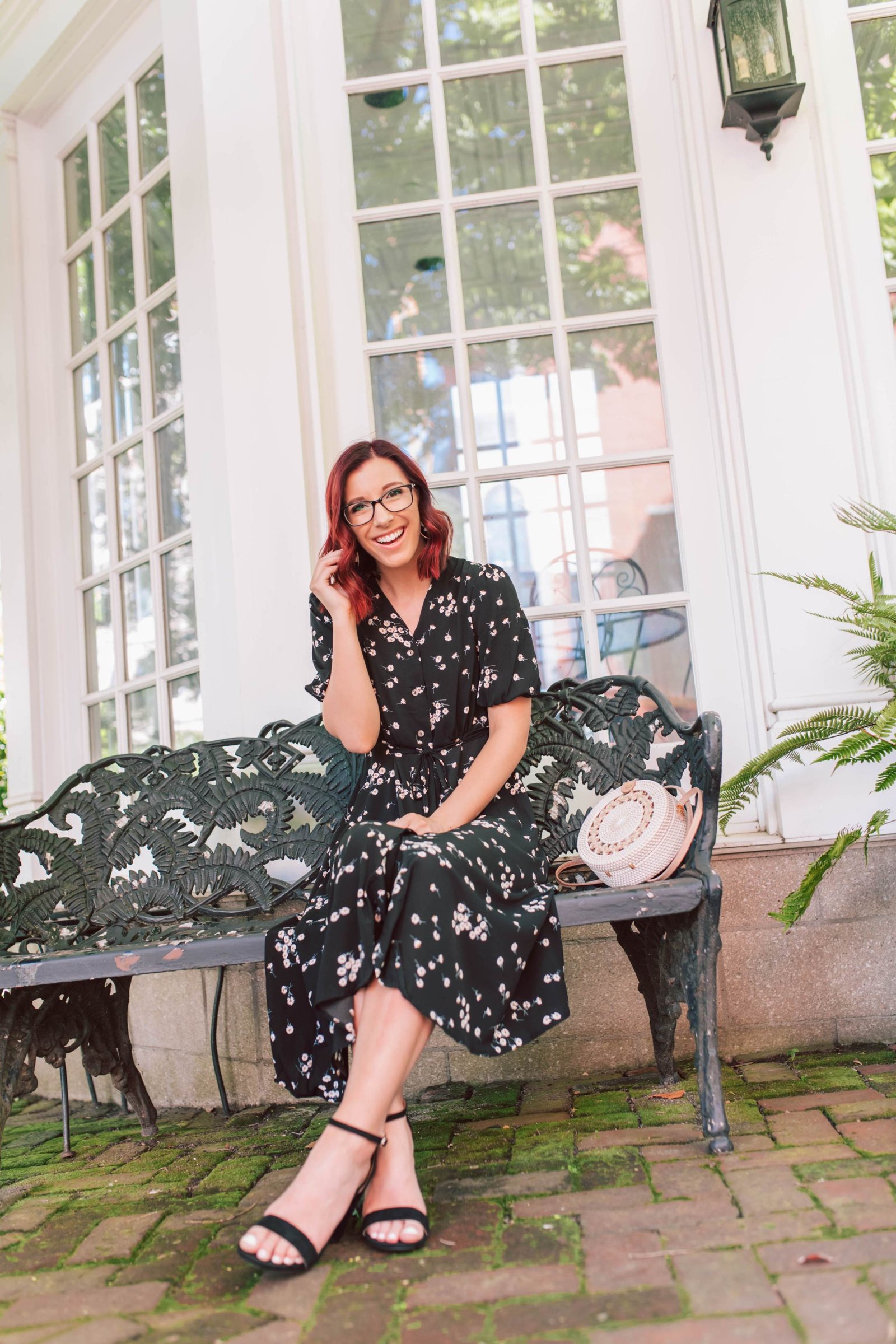 What do you think about LBDs for summertime? Are you a fan?