This post is in partnership with Aritzia. In exchange for this post, they provided the dress. This in no way affects my opinions or views of the product or brand and everything I've written and expressed is my own. Thank you for supporting the companies that support The Espresso Editions.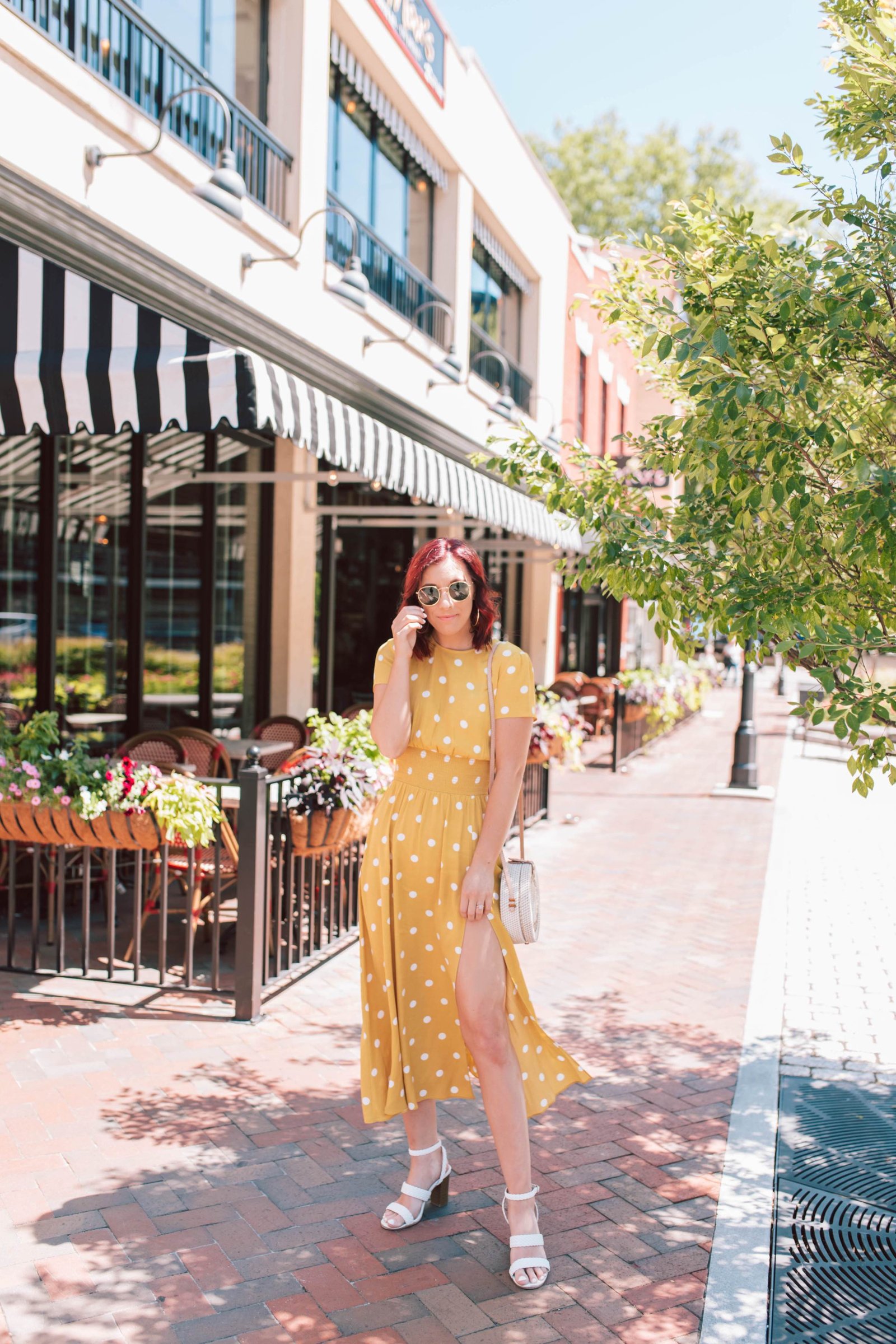 This season only happens once a year, so why not splurge on the most glorious yellow summer dress that exists? Buy it now and thank me later!
Alright, so in actuality, summer doesn't begin until this Friday, the 21st, but I'm feeling extra prepared in this dramatic midi dress! For years, I've swooned over the items that Aritzia offers, so when they reached out and offered a partnership, I was beyond thrilled to oblige. I knew I didn't want to waste this opportunity on just anything, so I began the hunt for a statement item for the season.
The past few years, I've been known for the vibrant color palette I brought out to play during the summer, but for 2019, all that I'd purchased had been in neutral shades. When I scrolled through their dresses and noticed this yellow, polka-dot number, I knew it was a match made in heaven. The midi length with the modest neckline and totally sexy surprise slit had me clicking "purchase" right away!
---
Outfit Details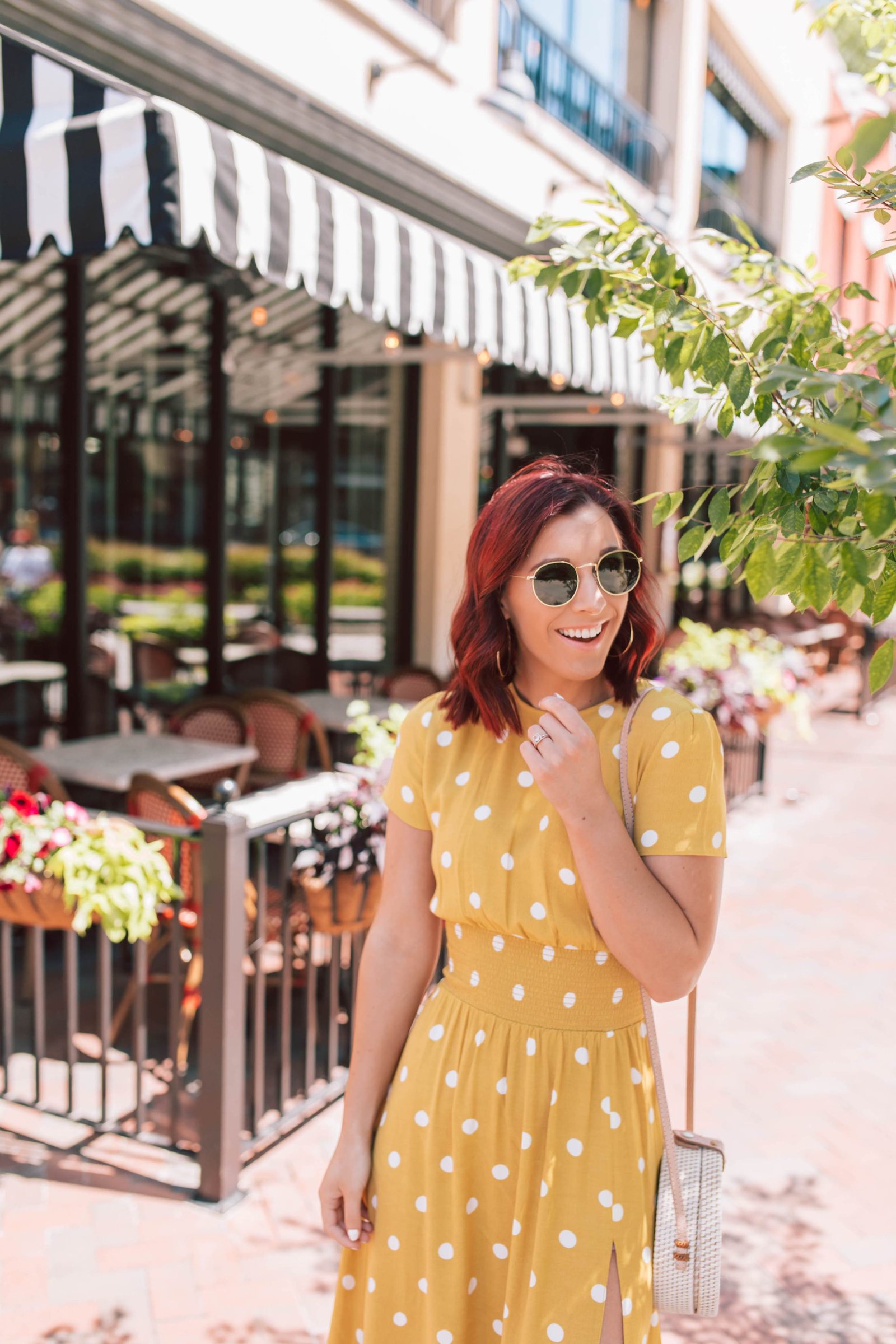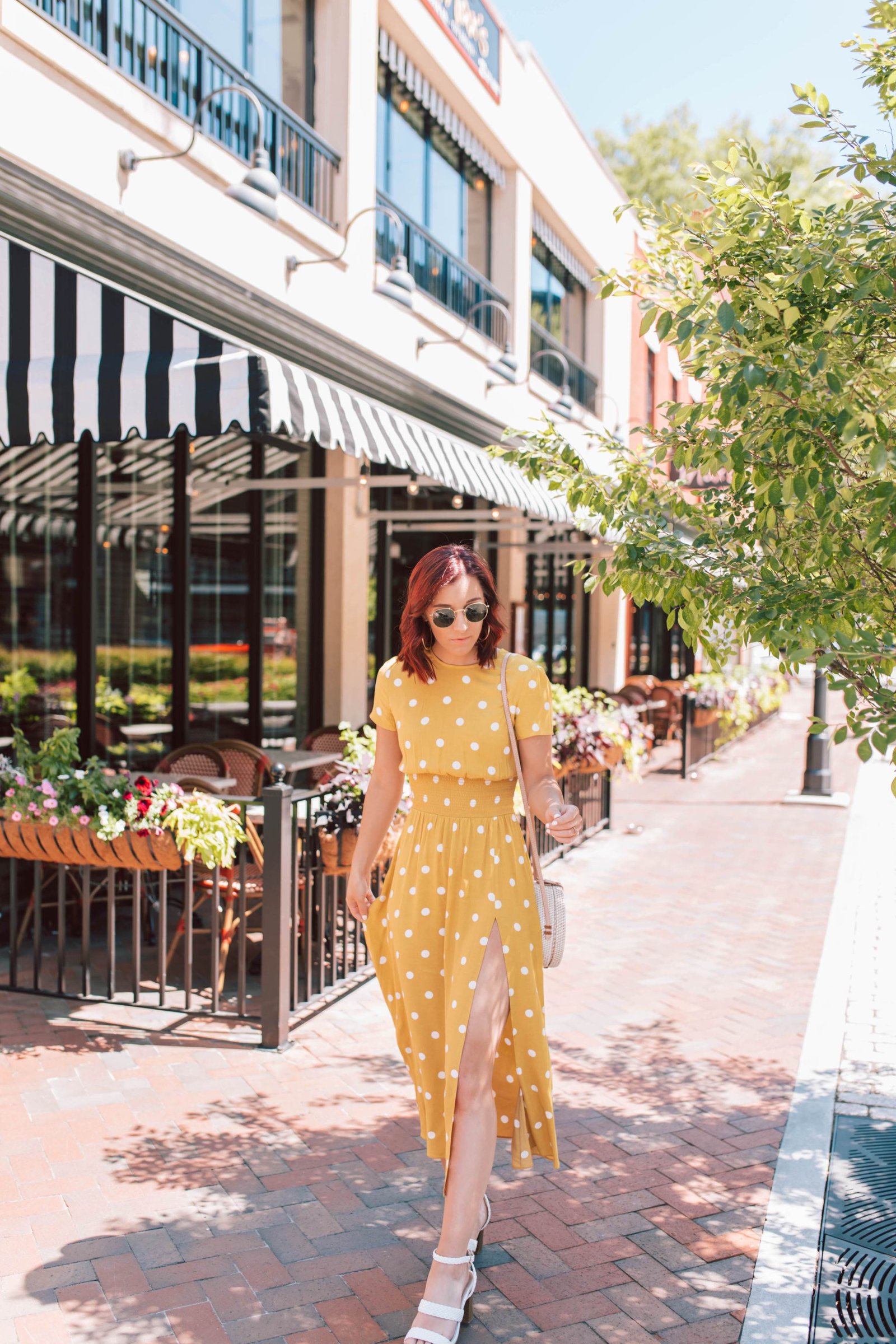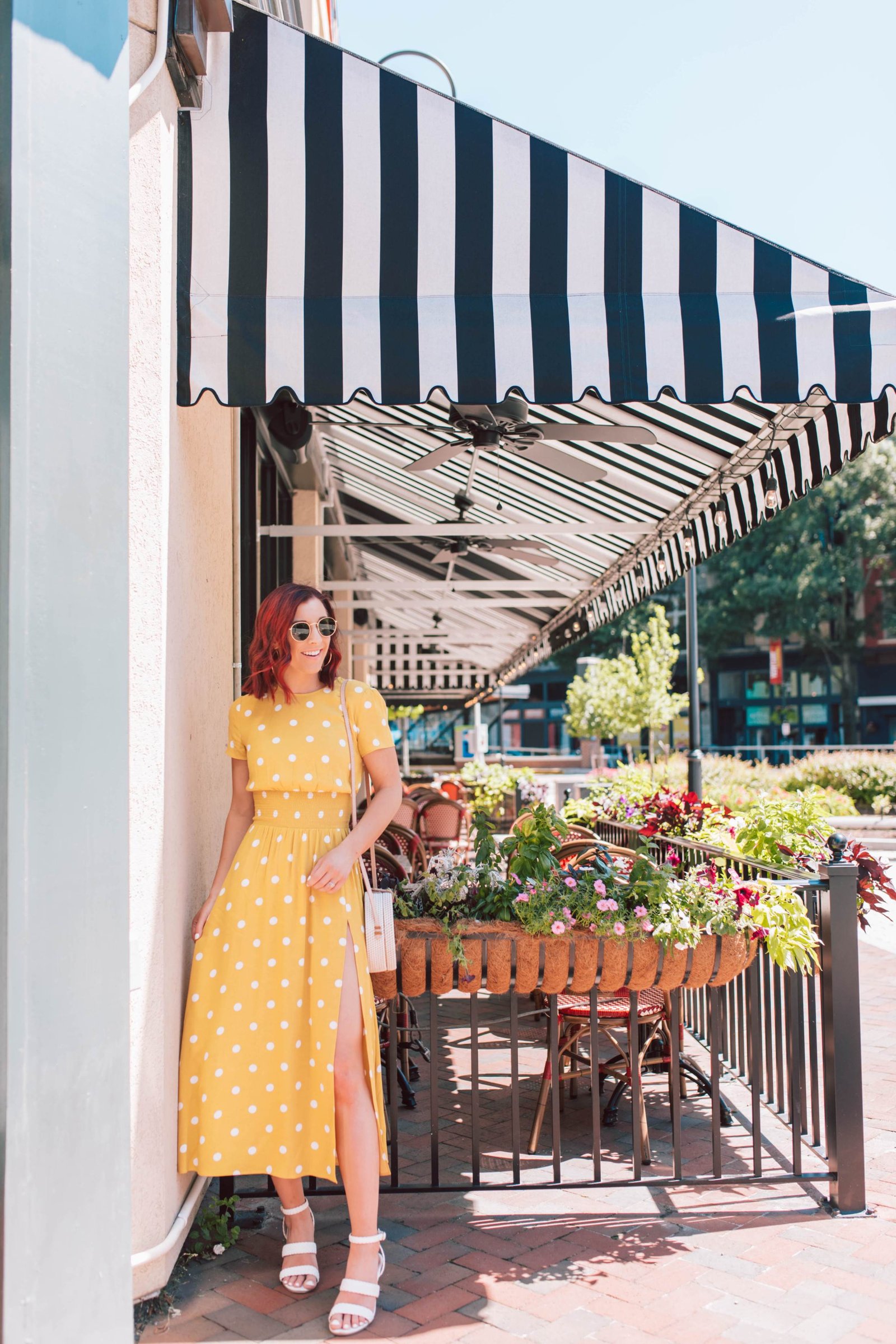 When my photographer saw this dress, she immediately noted that it reminded her of La La Land, and that instantly made my day!
The cheery yellow and retro, oversized polka dots give such a fun vibe! I'll admit the slit is really high on my leg, and it was quite windy on this particular afternoon. I felt myself clutching for dear life so as not to flash all of downtown Richmond. However, it would be perfect if you're wearing it for a summer wedding, a romantic date night, or even over a bikini at the beach. Just note that it's quite the dramatic dress!
I had an incredible experience with Aritzia. My order arrived in pristine packaging just four days after ordering, and everything was in excellent condition. For the quality of their pieces, the price is beyond worth it. This dress is a splurge, but it's one that I know will certainly serve a purpose for me this summer and for years to come.
---
Related Posts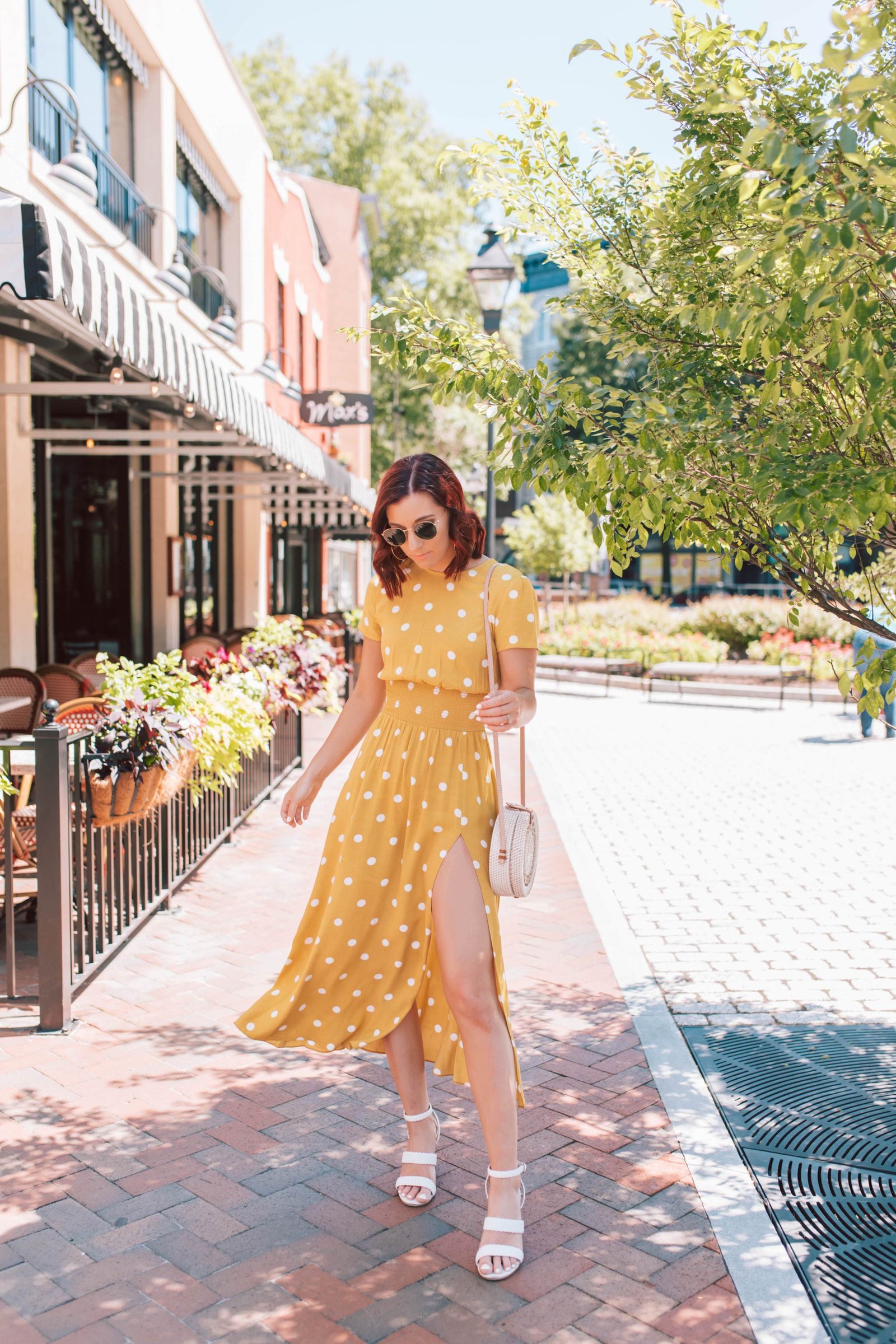 What are you waiting for? Add this darling summer dress to your collection right away!