This post was originally published in August 2020.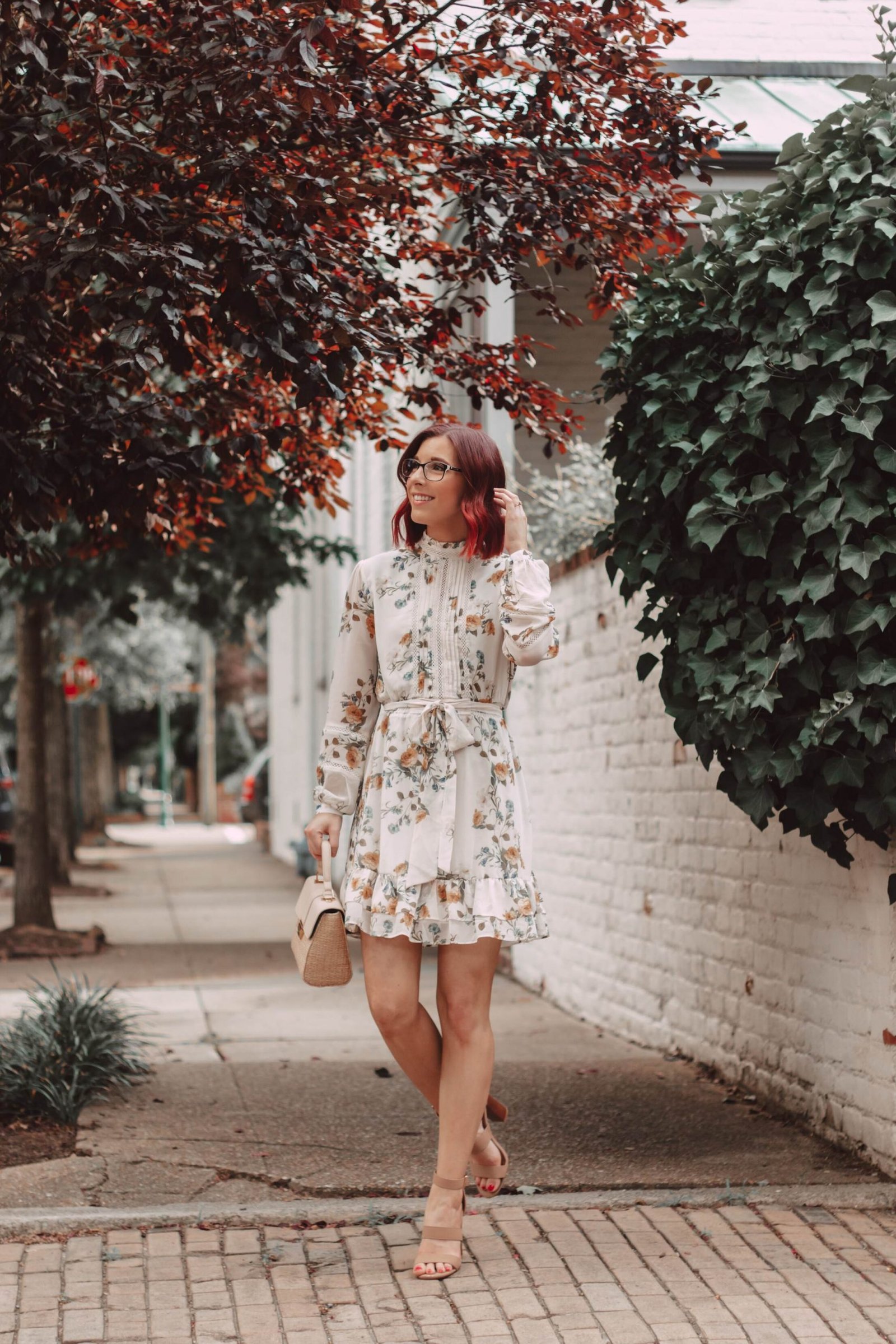 If you're like me, and prefer a more demure, feminine ensemble during the summer, you'll love this floral mini dress with sleeves.
I'll admit that I typically prefer a midi dress to a mini. There's comfort in knowing that I'm completely concealed from the bum down and don't have to worry about accidental flashing! However, there was something about this dress that just spoke to me. I liked that it was still conservative due to the long sleeves and high neckline. It's the perfect dress to wear from summer into fall.
I know what you're thinking: it has long sleeves, so how could it be worn in the summer without fear of a heat stroke? Let me assure you right now that it's really quite comfortable, even in the hottest weather, because it is super light and thin. That's saying a lot coming from me because I detest the heat and feel faint and nauseous when I get overly warm. I wore this dress during one of the hottest evenings and wasn't uncomfortable at all.
I'll be sharing the absolute easiest way to wear this dress now and later, and explaining why it's important to invest in a classic style such as this one.
---
outfit details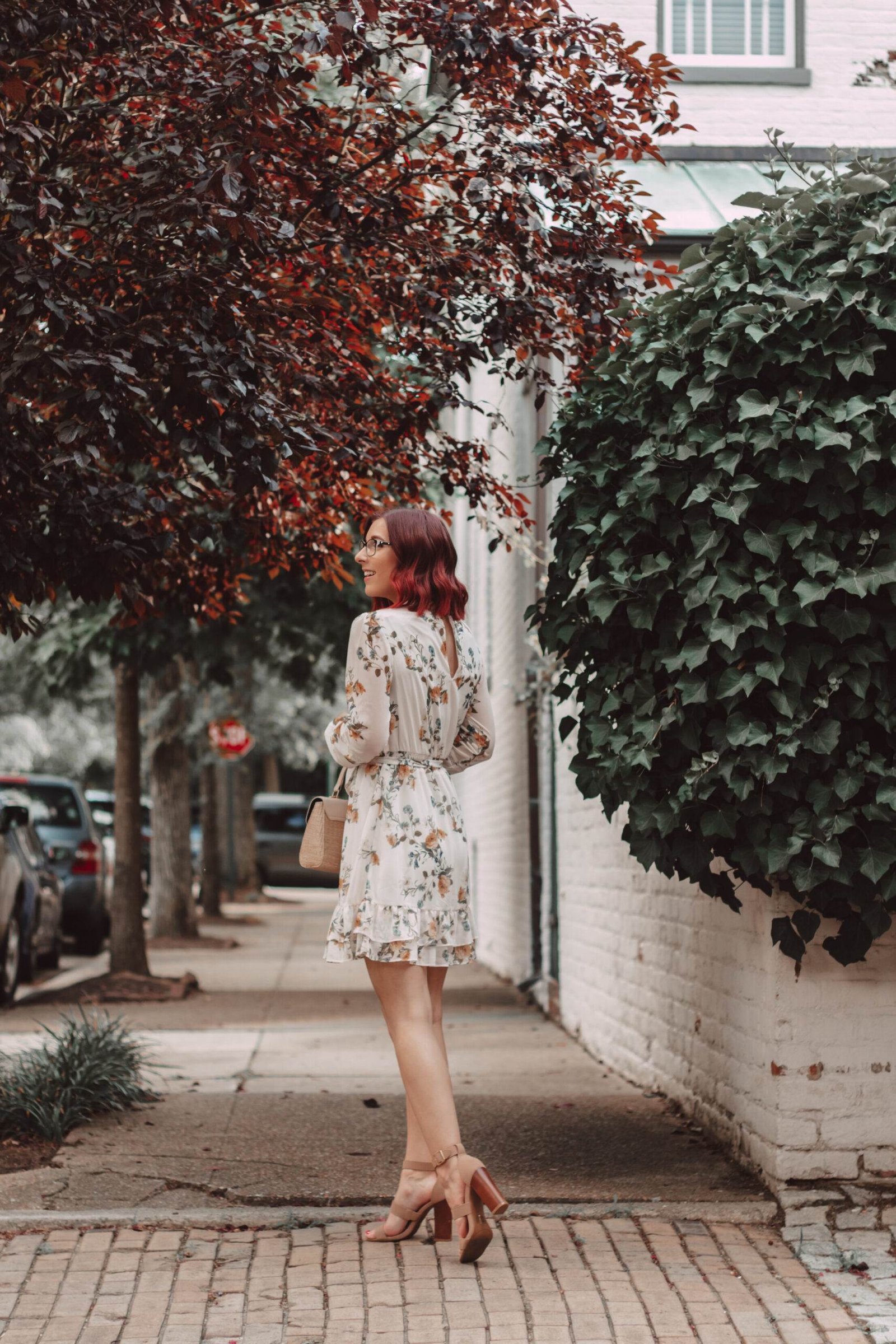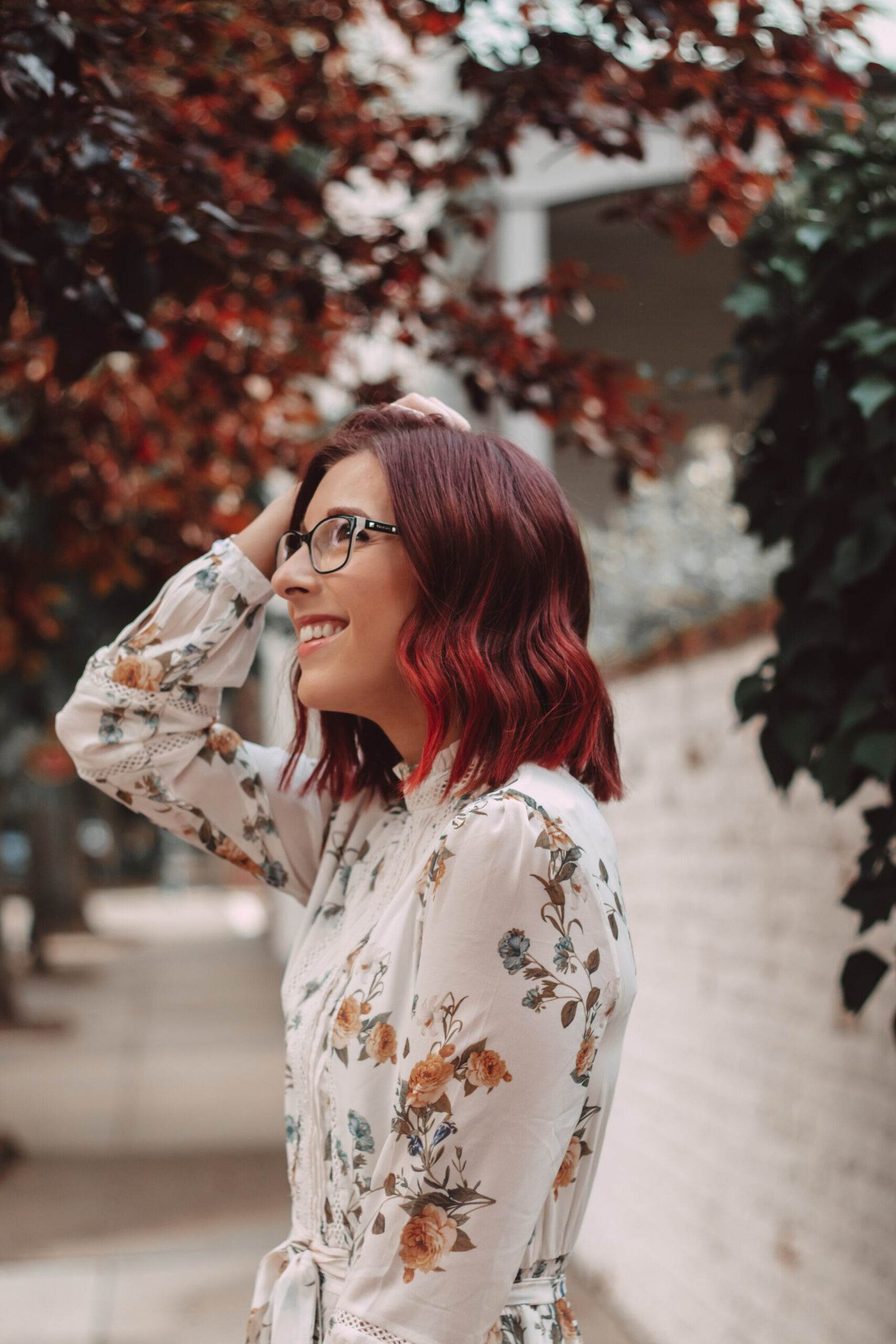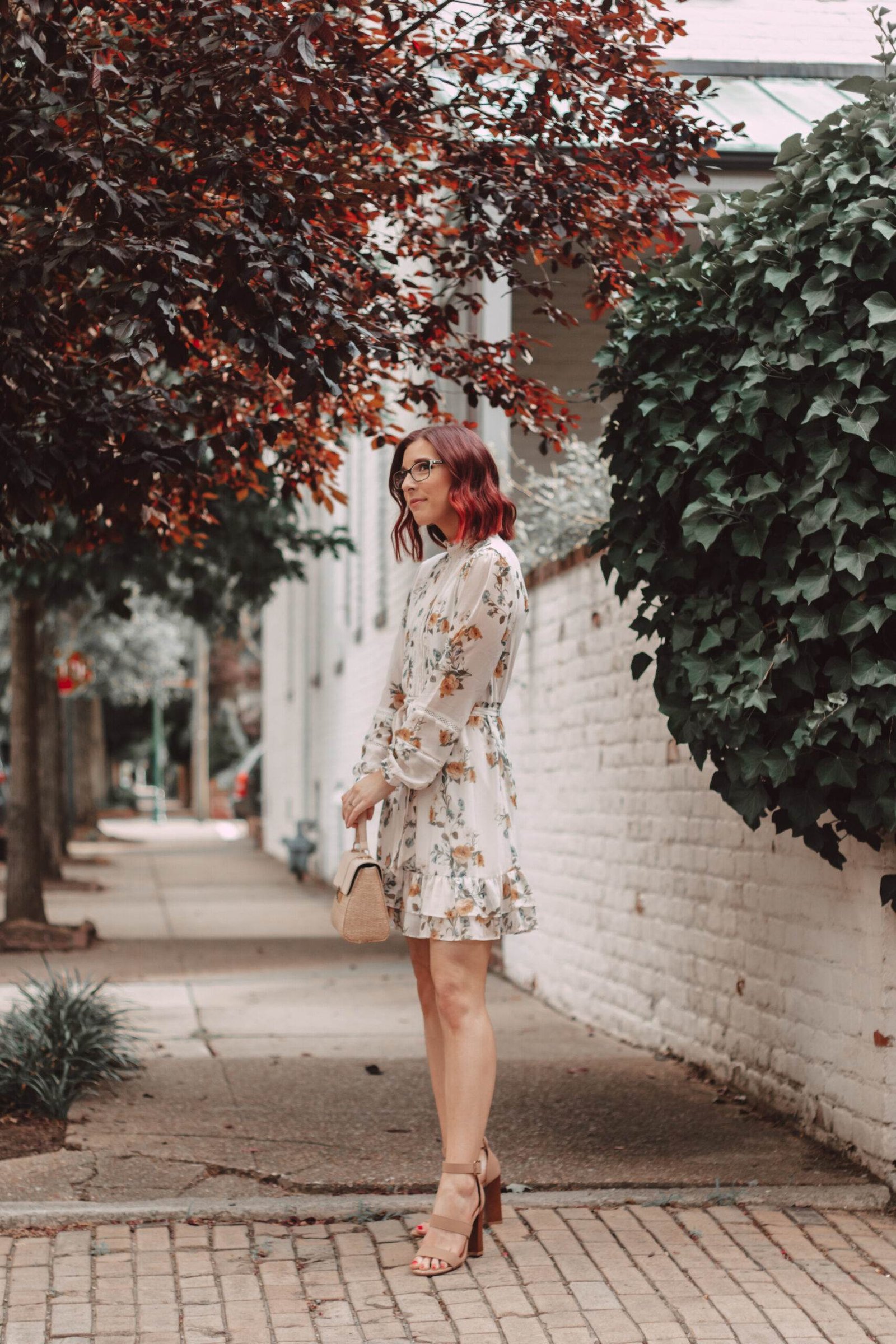 The easiest way to wear a floral mini dress with sleeves is by not going overboard with accessories. Keep it simple!
This dress is quite sheer, despite the additional layer beneath the floral fabric. I wore a nude shaping slip that guaranteed I wouldn't be exposing the goods. Then I spent literally no time at all adding heels and a cute, straw handbag to complete the look. You could try and match your shoes to the buds printed on the dress, but I chose a pair of tan-beige block heels that I knew I would be comfortable in (plus, I knew the additional height would elongate my legs with the ruffled mini skirt). A straw bag is a great investment for summer because it really goes with everything. I have three and rotate between them depending on how casual or dressy my outfit is!
Why should you purchase a floral midi dress with sleeves? Because you will never run out of places to wear it. Work events, date nights, bridal showers, and so much more. If you buy one that's sheer and light like mine, you'll be able to simply transition it from the heat of summer to the cool of fall. Dress it down with a denim jacket and booties to make it work as a casual autumn ensemble. You won't be sorry!
---
Related posts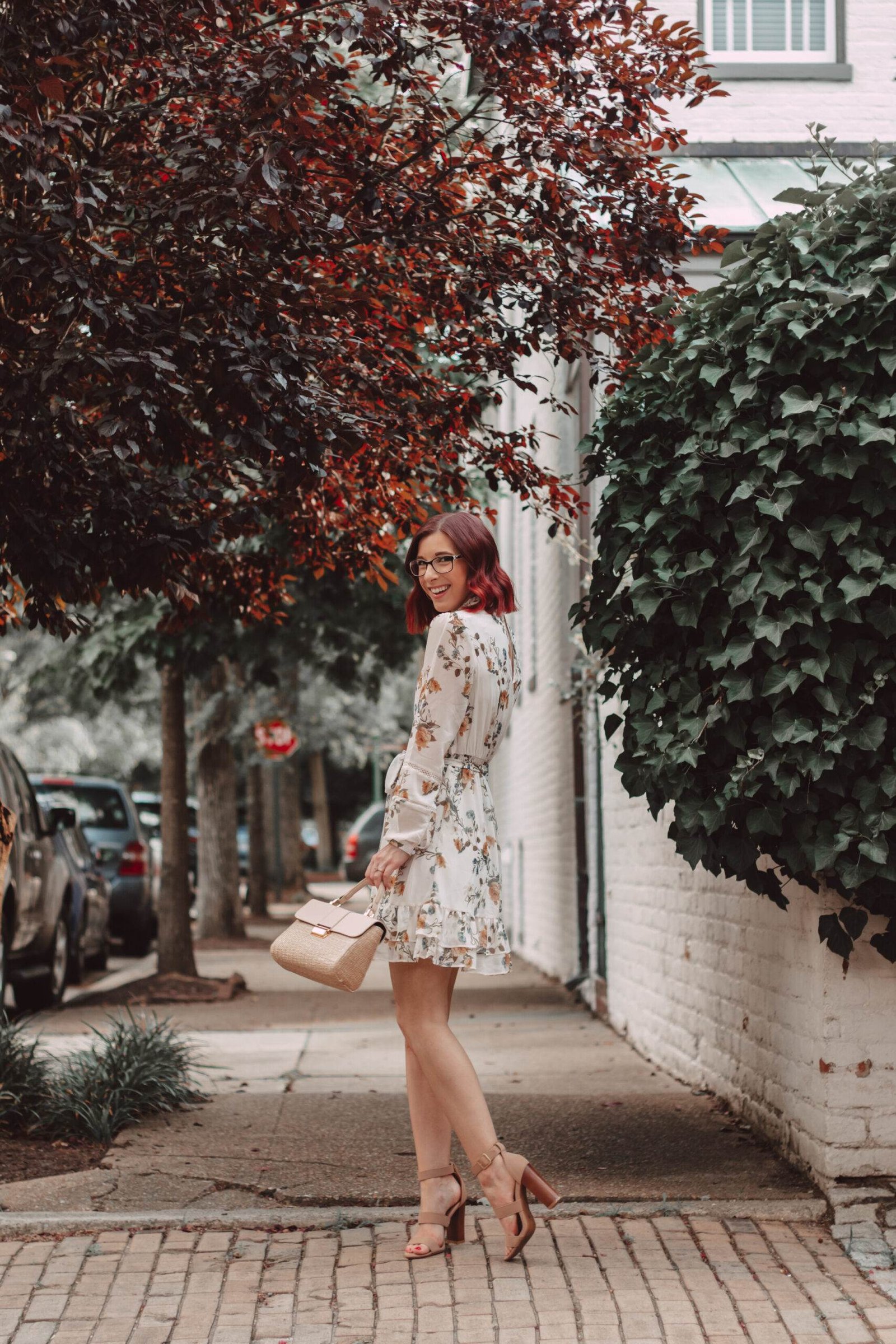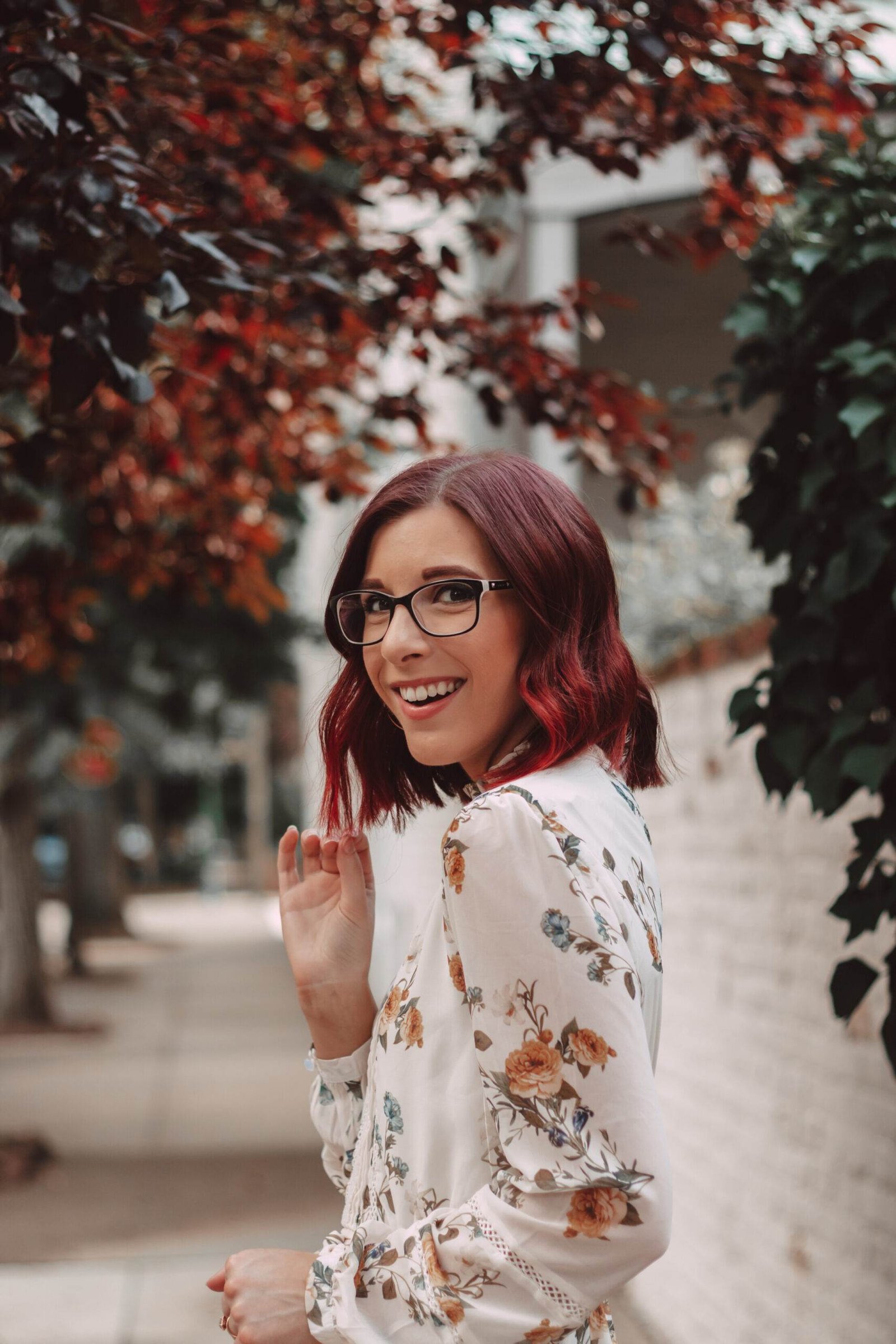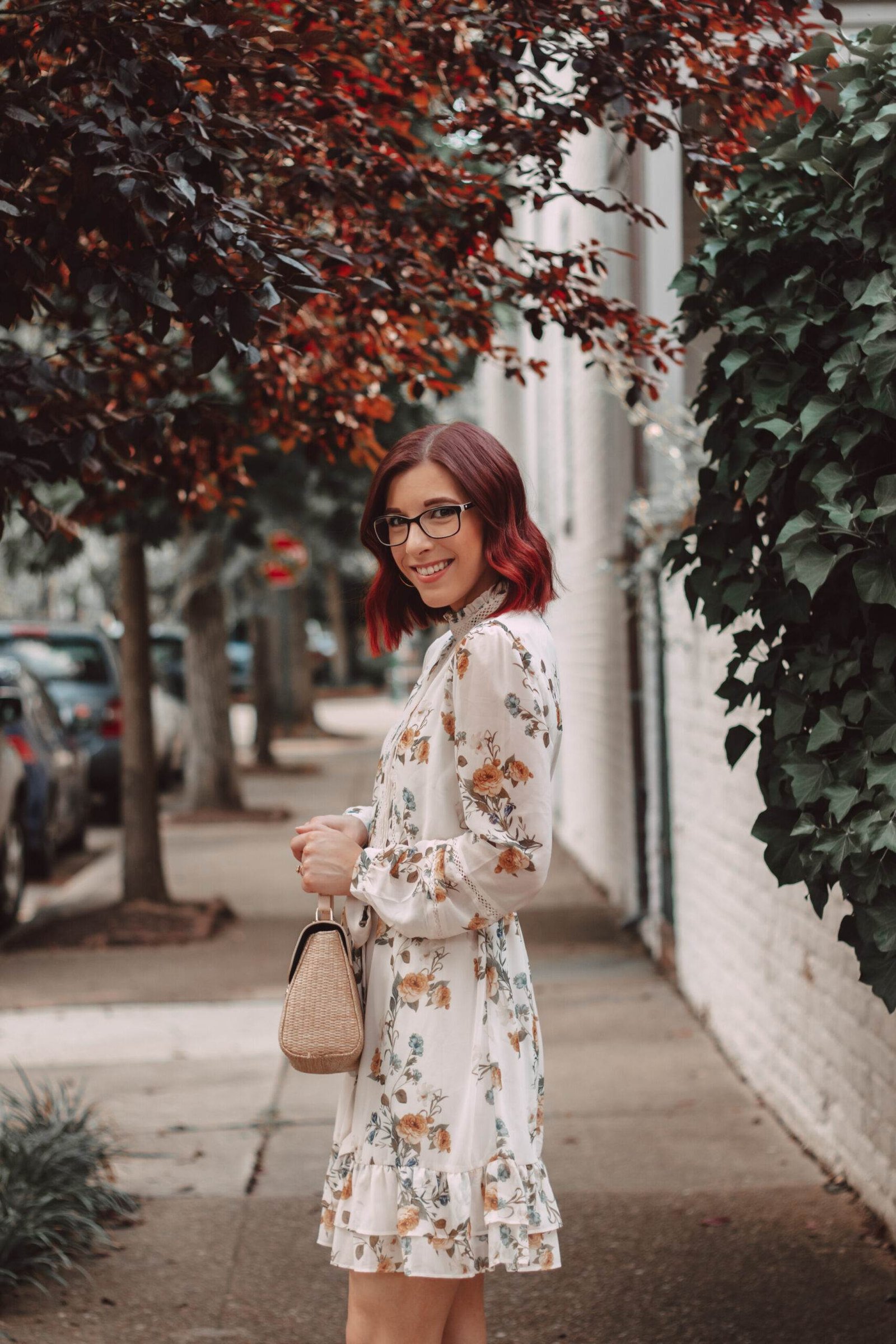 Do you like long sleeves on mini dresses?
---
pin for later