I'm a sucker for lovely, lightweight midi dresses during the summer.
My summer style preferences have altered drastically over the years. When I once lived in crop tops and tiny cutoffs, I now prefer demure midi dresses or blouses tucked into paper-bag shorts. I tend to enjoy more chic and classic pieces, and I am truly thrilled when I find an item that ticks all the boxes. This dress did precisely that. I also had a good giggle when I realized I looked almost identical to Wendy from Peter Pan in this ensemble (just slightly more mature)!
You may not be surprised that I gravitate towards midi dresses, as my blog was truly filled with them last year. From the iconic blue, linen dress that gave me "Allie from The Notebook" vibes to the darling eyelet number that I swore was perfect for spring weddings, I was set with all the midi dresses I could want or need (seems like blue dresses are also a trend in my wardrobe, eh?) I love the swish of the material against my shins, and the way this style makes me feel elegant and poised.
---
outfit details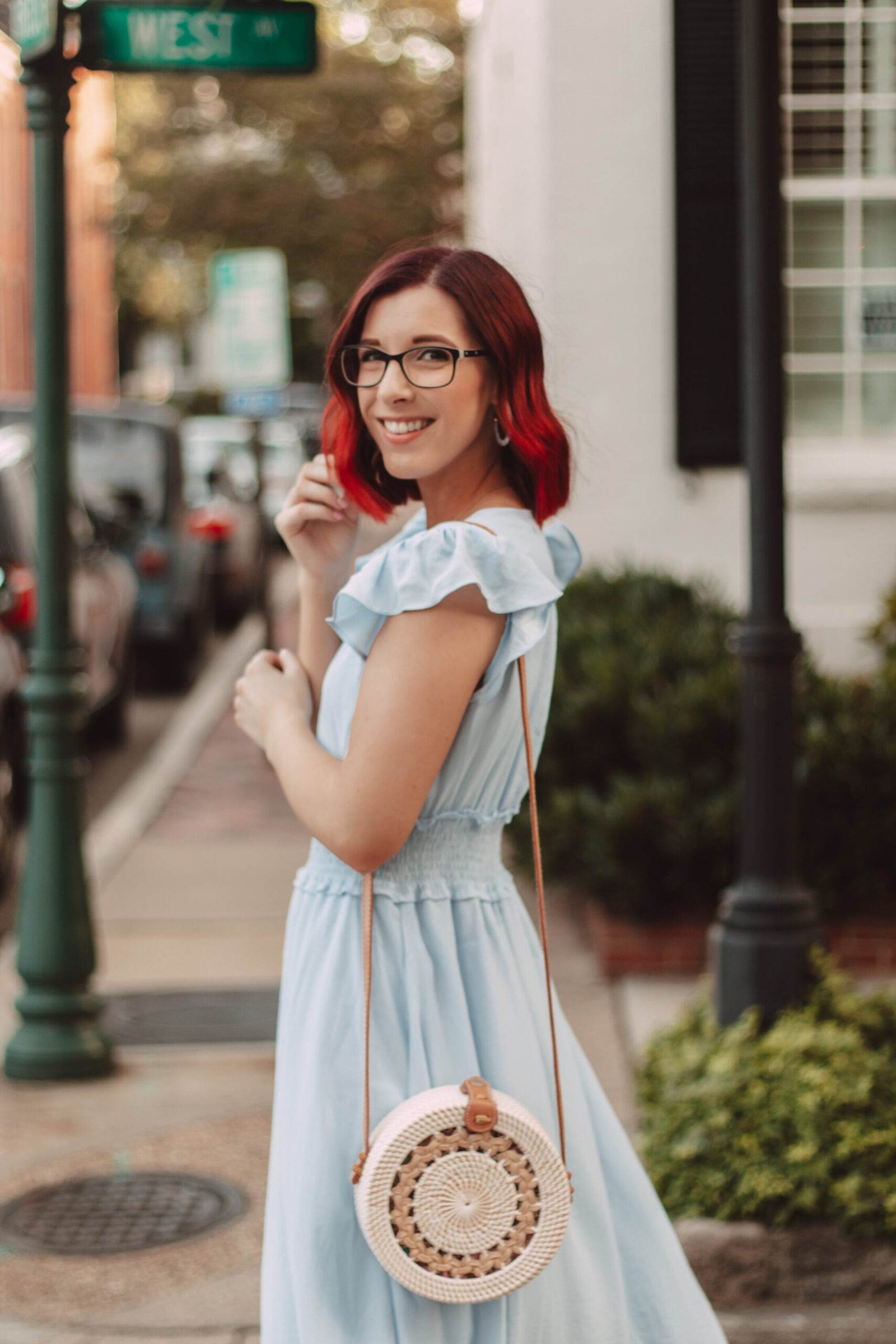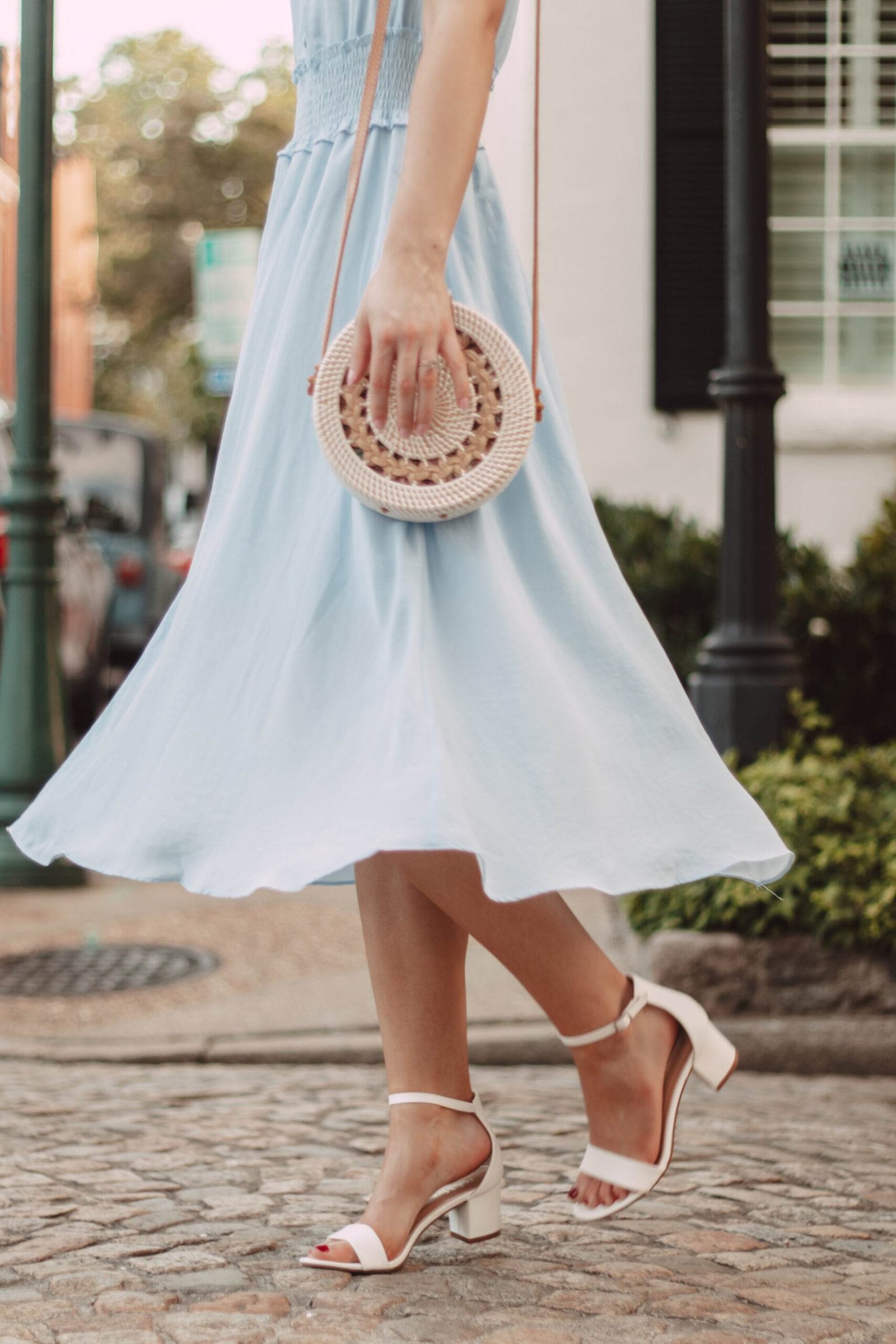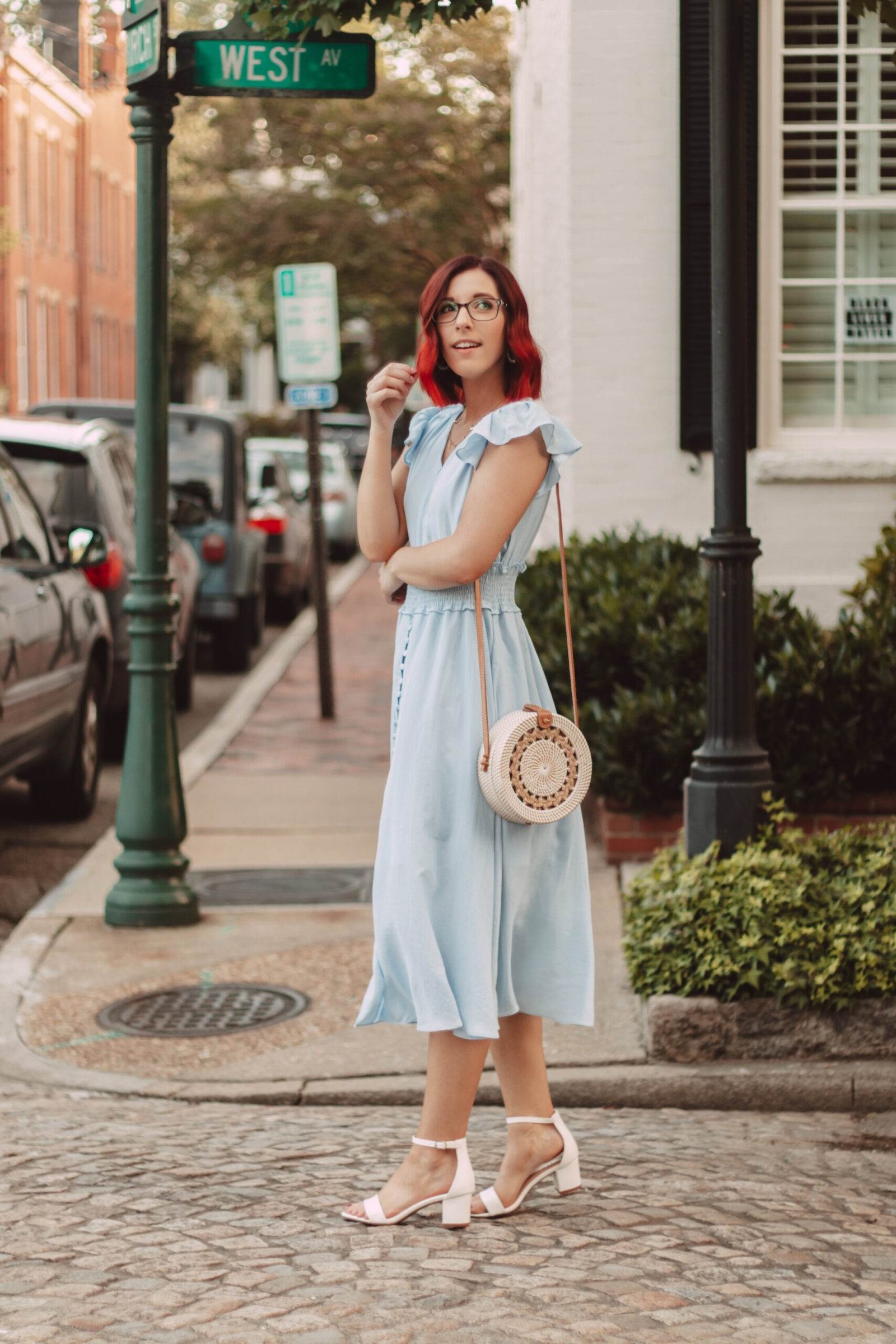 10 Summer Midi Dresses You Didn't Know You Needed
Since I'm practically the ambassador for midi dresses, I figured I'd round up some of my very favorites. At least four of the pieces on this collage have been in my closet at one point or another (or still hang there today). If you're interested in adding one to your own wardrobe, click below and you'll be redirected to the retailer's website to shop!
---
Related Posts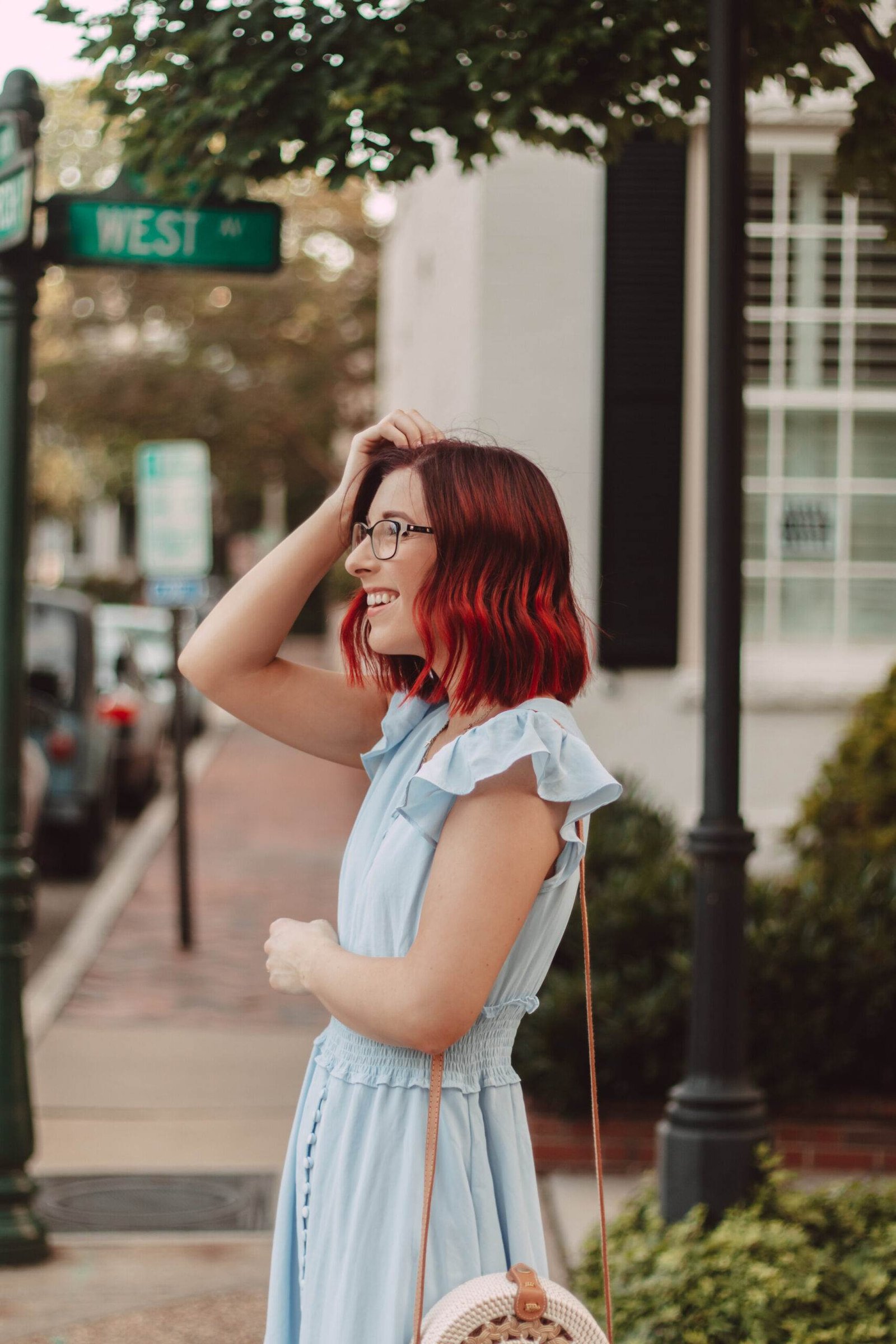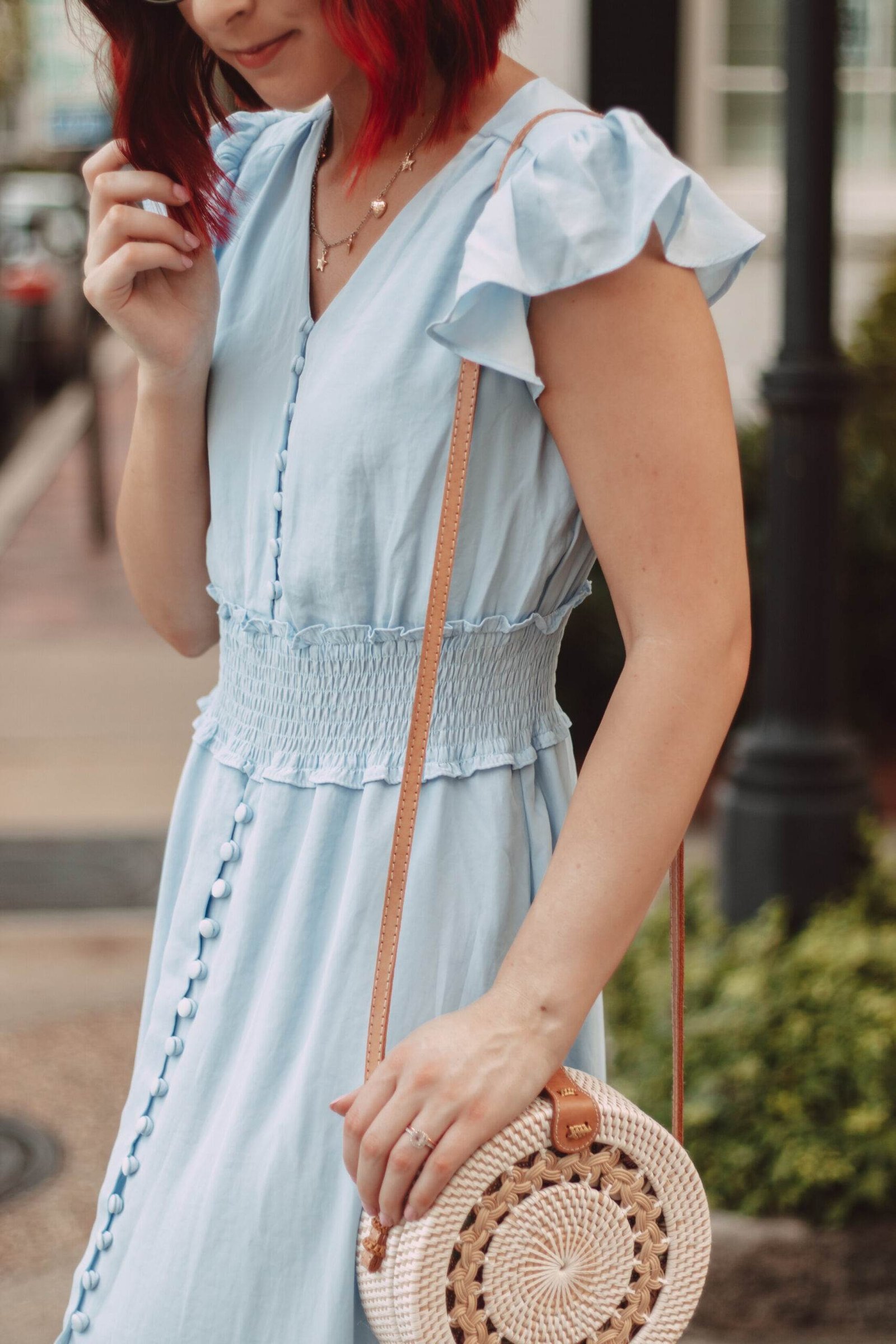 Do you enjoy wearing midi dresses as much as I do?
---
Pin for Later