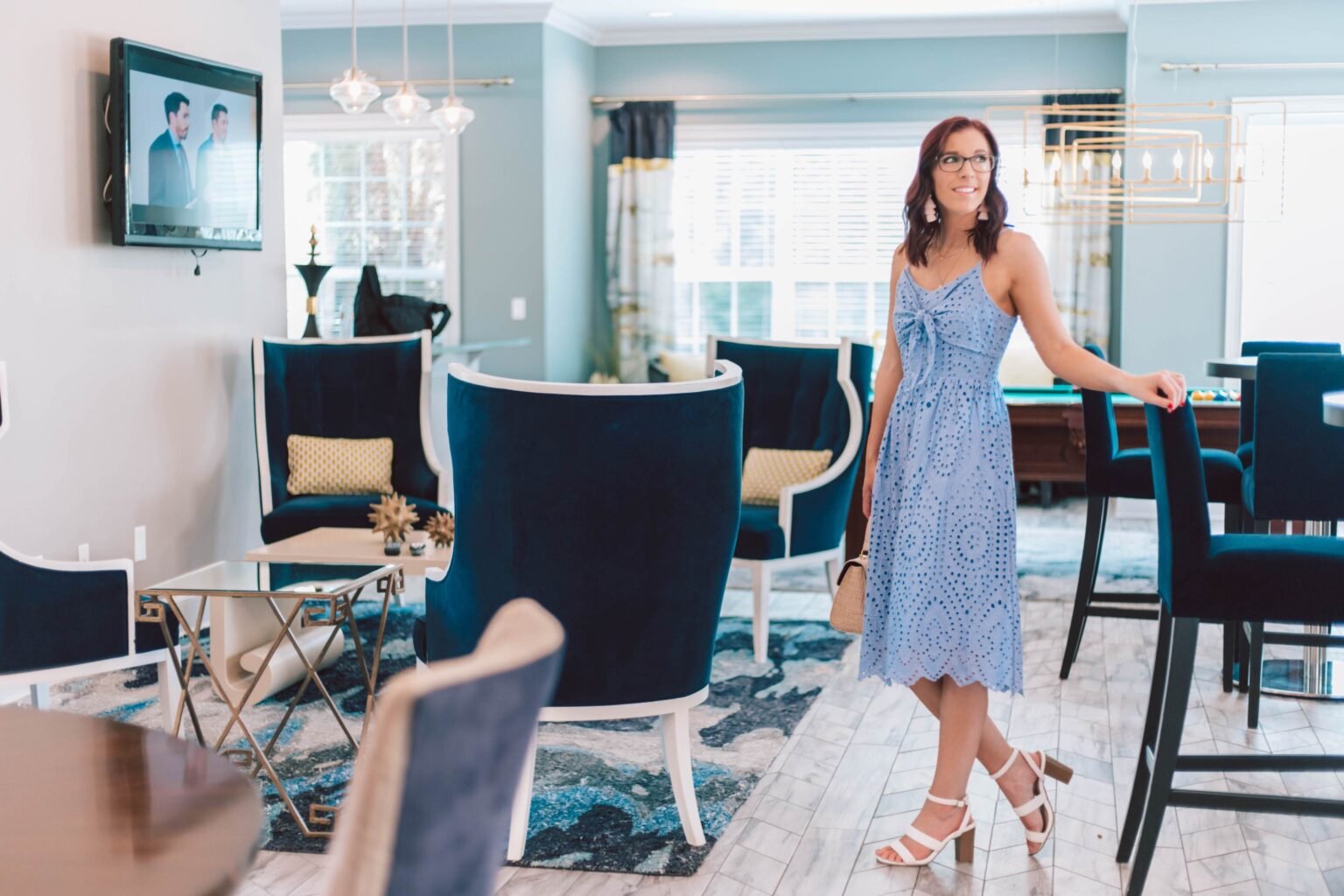 Looking for the perfect dress to wear to a spring wedding? Look no further, because this dreamy pastel blue eyelet dress is the best!
I've been on a major blue kick lately. Honestly, I think I go through one of these phases every summer, but the funny thing is that it's always a different shade of blue. The year after I began my blog, I was really into vibrant turquoise. The year after that was all about cobalt. For 2019 I'm saying, "bring it on" to everything pastel blue with a hint of periwinkle.
The moment I laid eyes on this dreamy eyelet dress, I knew I had to have it. Eyelet is one of my favorite textures, and the tie front bodice (without a cut-out) was super appealing to me because it's a very flattering shape. The straps are adjustable, the length is a true midi, and it's lined. I wore this dress on Easter and received numerous compliments. It's perfect for multiple occasions, but I think it was made to wear to a beautiful, spring wedding!
---
Outfit Details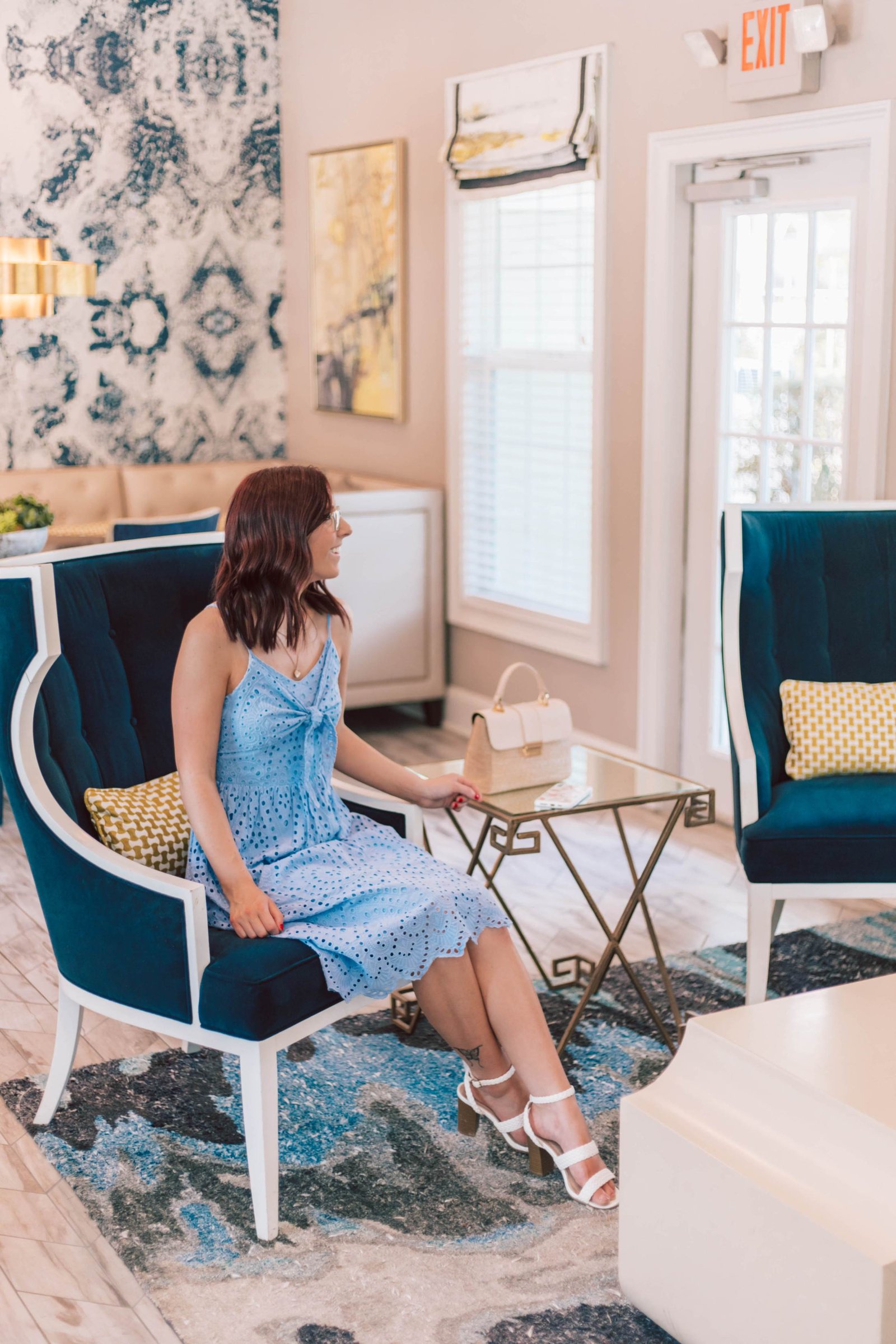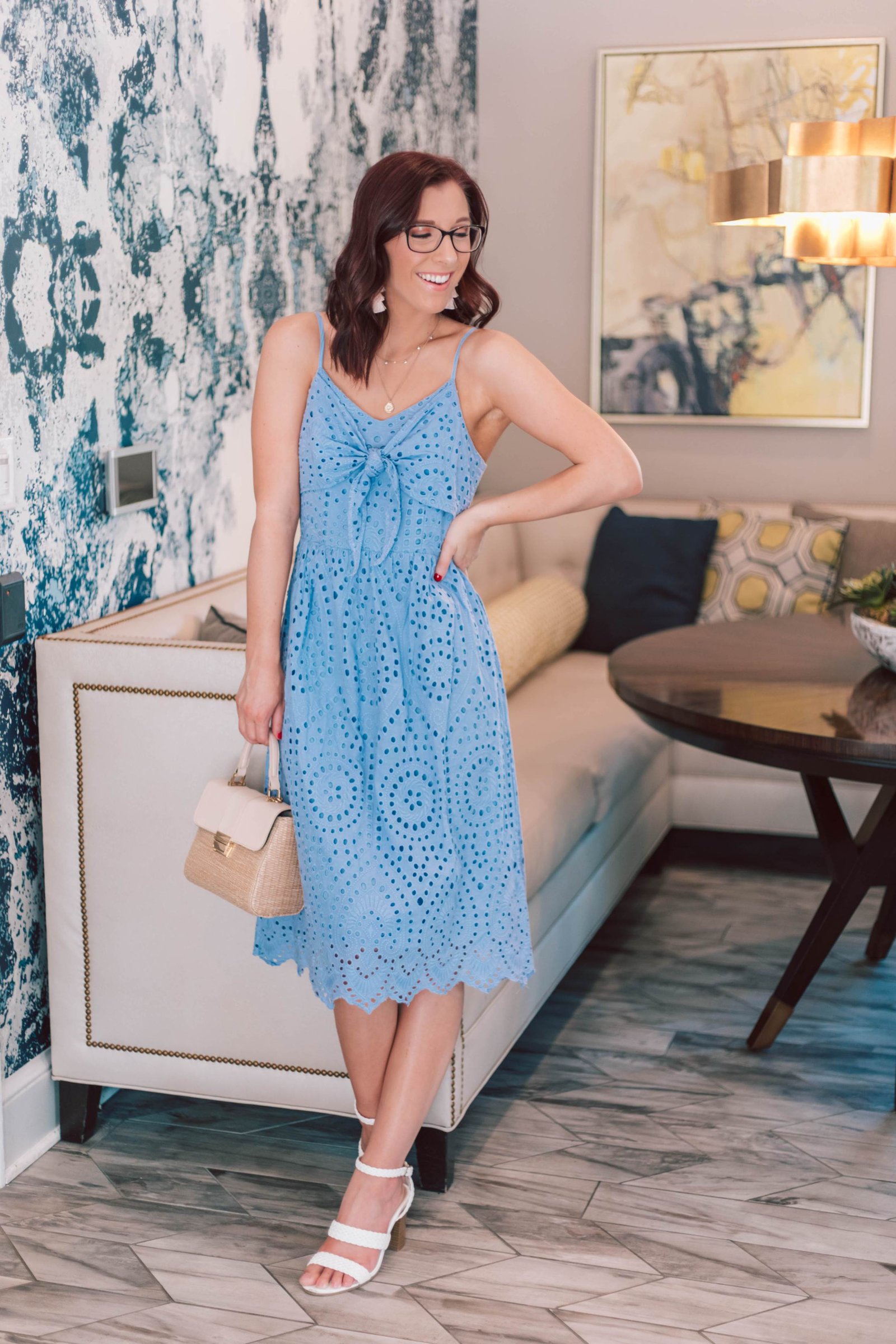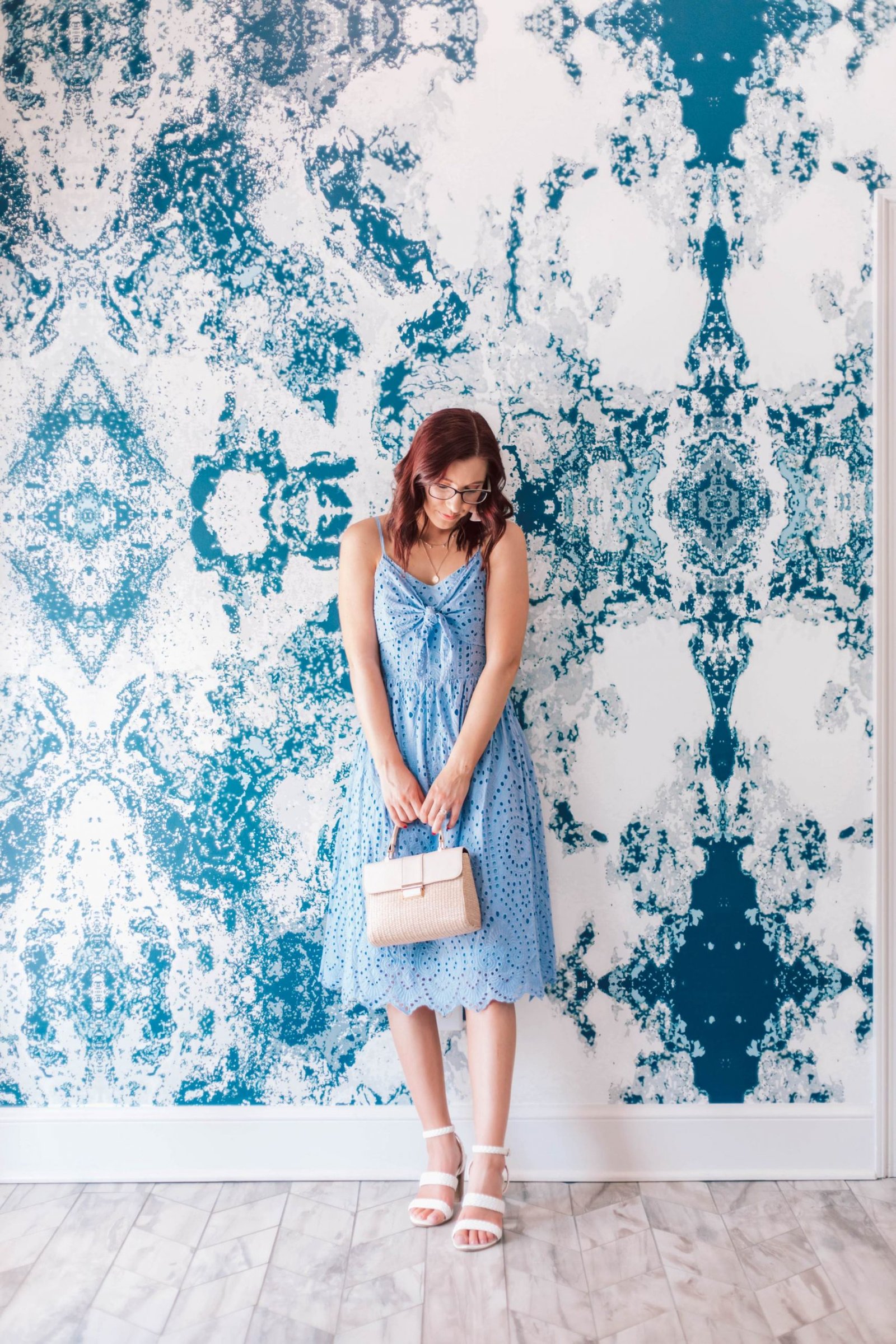 This dress is currently available in four colors. Perfect no matter what kind of wedding you're going to this spring.
Although, a friendly reminder to not wear white is necessary here. I made the awful mistake of wearing a white dress to a wedding just a few years ago – albeit I layered a jacket over it, but still. I've been slapping myself silly for that fashion faux pas ever since. After my own wedding, I realized it wouldn't have personally affected me if a guest had worn white, but there's something so symbolic about the bride being the only one in pure, flawless white.
Just in case you need some more ideas for what to wear to your next spring wedding, I've rounded several of my favorite, gorgeous dresses from Chicwish. I'm still getting questions about this company and whether or not they're worth shopping from, so if you're curious, I did write a review article a few months back.

---
related posts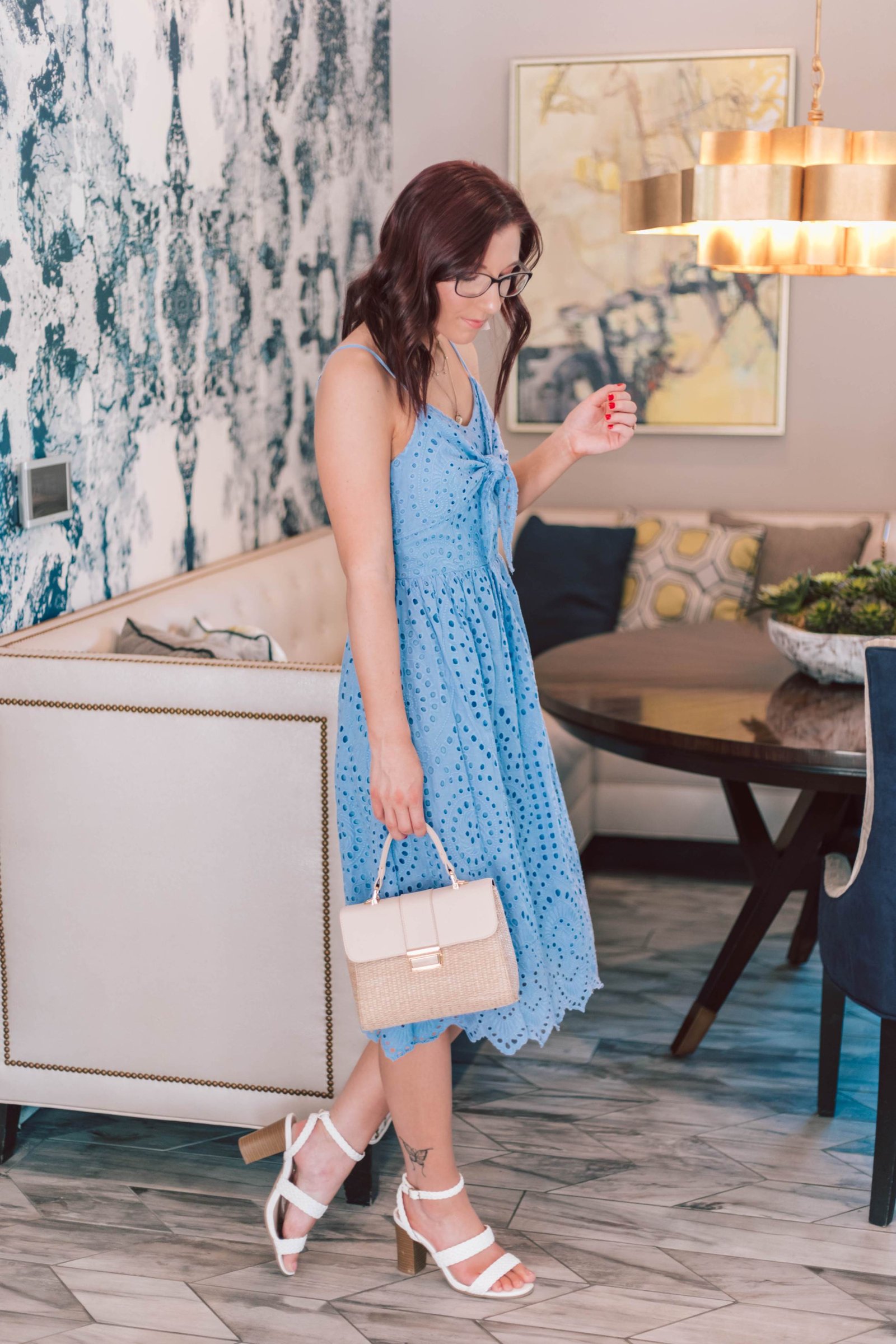 Do you love this gorgeous dress for a spring wedding?