This post is in partnership with NTS Development and Creek's Edge at Stony Point Apartments. As always, all opinions are my own. Thank you for supporting those that support The Espresso Edition.
I test drove the Creek's Edge at Stony Point Apartments so you wouldn't have to, and here's my full review of this luxurious community.
Hello RVA, and welcome to my crib. Or really, welcome to the gorgeous apartments I staycationed at this past week. If you follow my Instagram, you may have seen my stories about this complex and this stunning space I got to call "home" for 48 hours.
Honestly, it's hard for me to even know where to begin when it comes to this review, because I just had the most wonderful stay from beginning to end. I was welcomed with smiles and Starbucks the moment I entered the leasing office. Yes, they literally have a Starbucks machine in their lobby, along with hot water for tea and more.
I got a tour of their clubhouse (shown in the two pictures below) that includes a pool table, shuffleboard, a kitchenette, and a spacious seating area if you want to study, work, or hang out with friends and watch TV. There's a work and printing lounge, a conference room (also perfect to host game night), and a massive outdoor pool with an infinity edge. Creek's Edge offers a gym with a plethora of equipment, and they have a grilling station by their pool – perfect for summer BBQ's.
They took me on a golf cart ride to tour the neighborhood, and I noticed their car wash station (yep, a full-on space for washing your car and airing up your tires). I even saw the cutest puppy (a double doodle!!!), along with all the gorgeous apartments.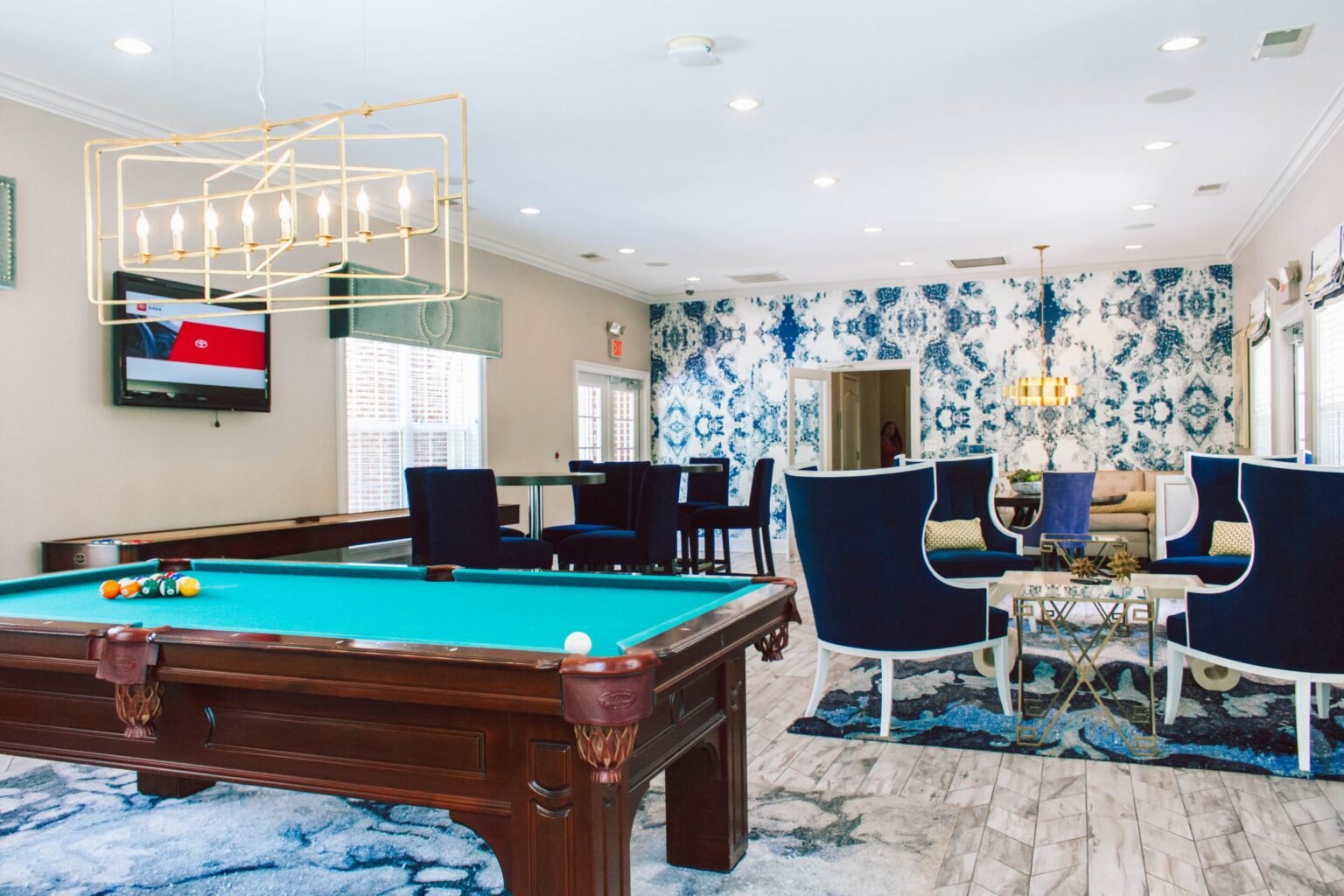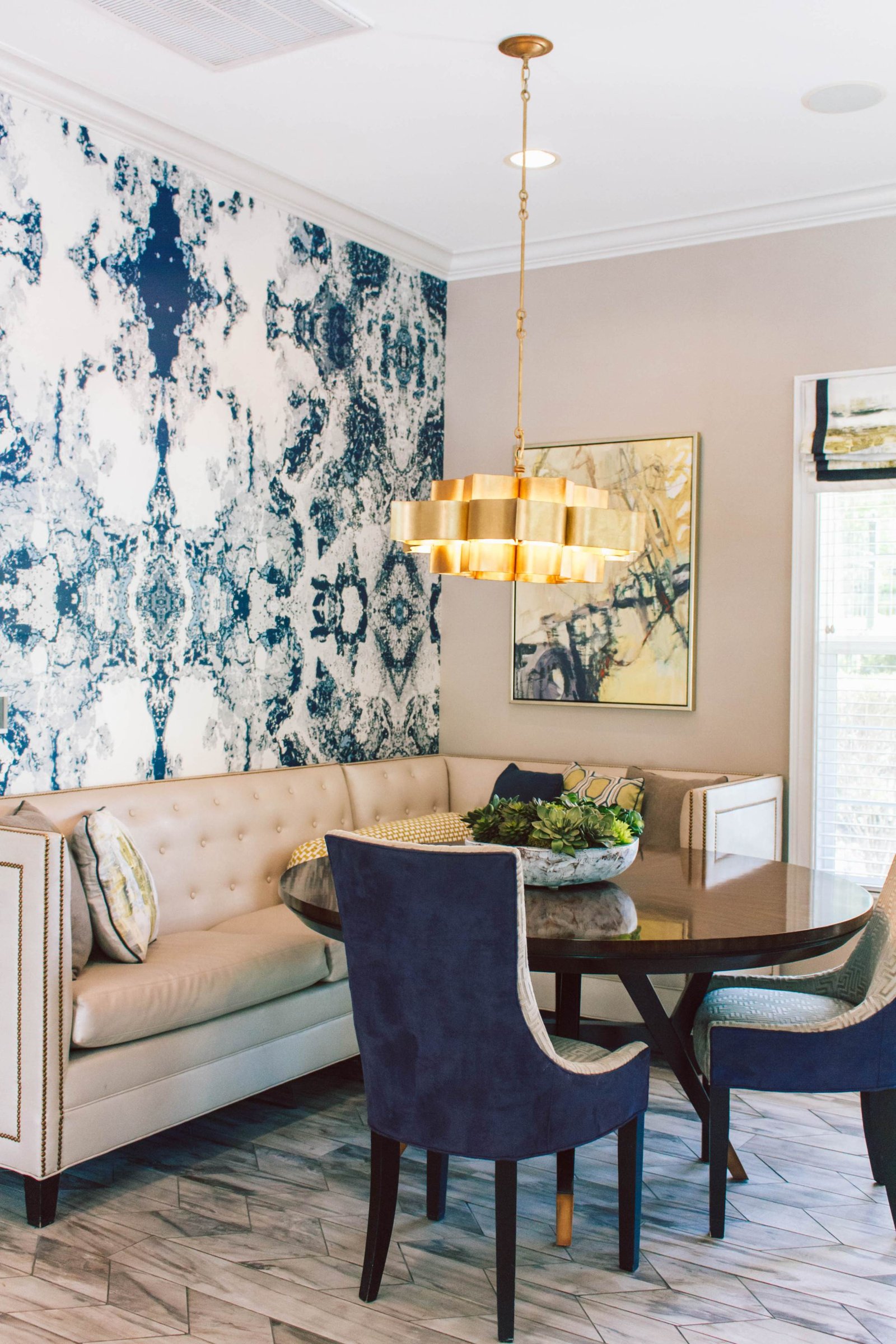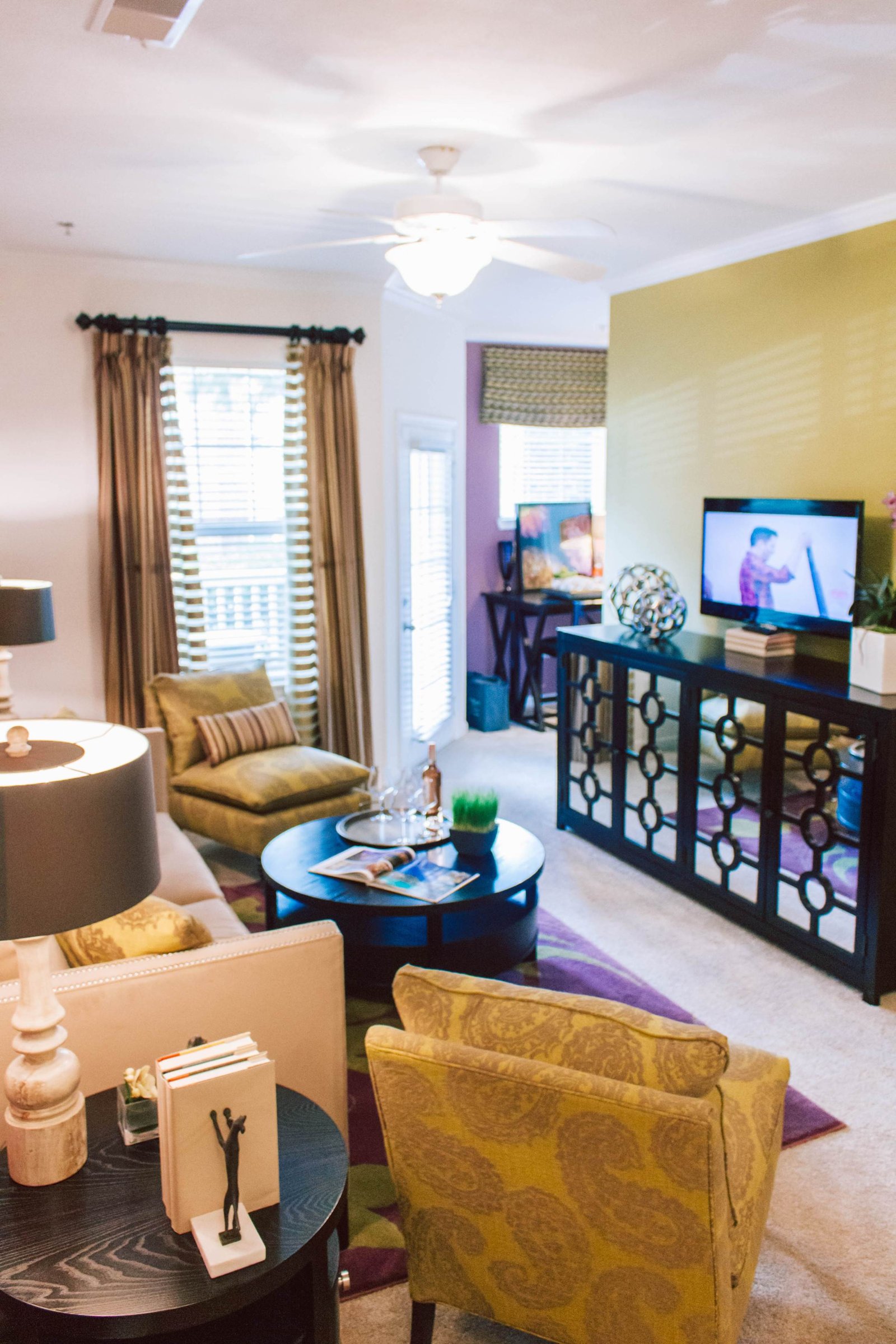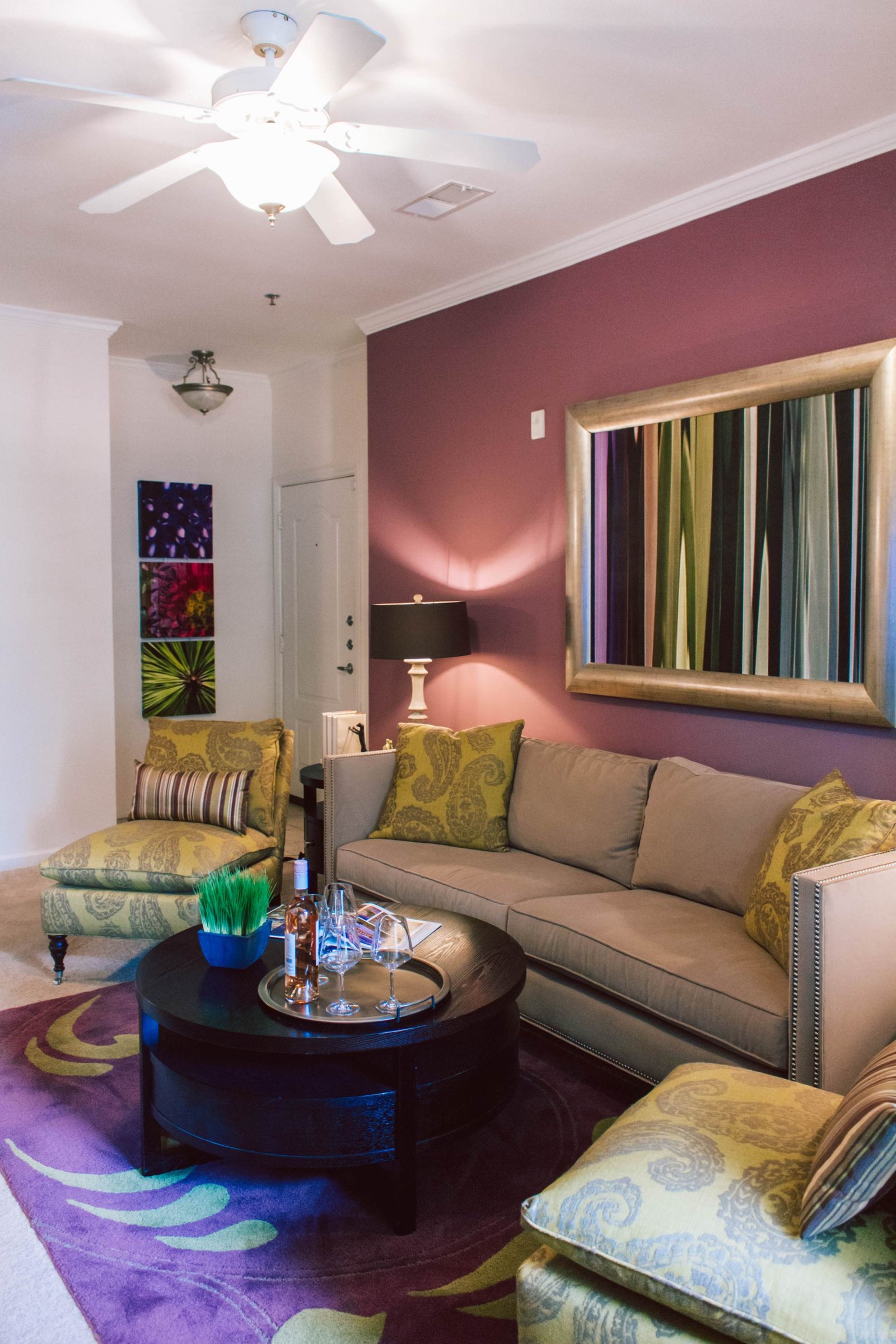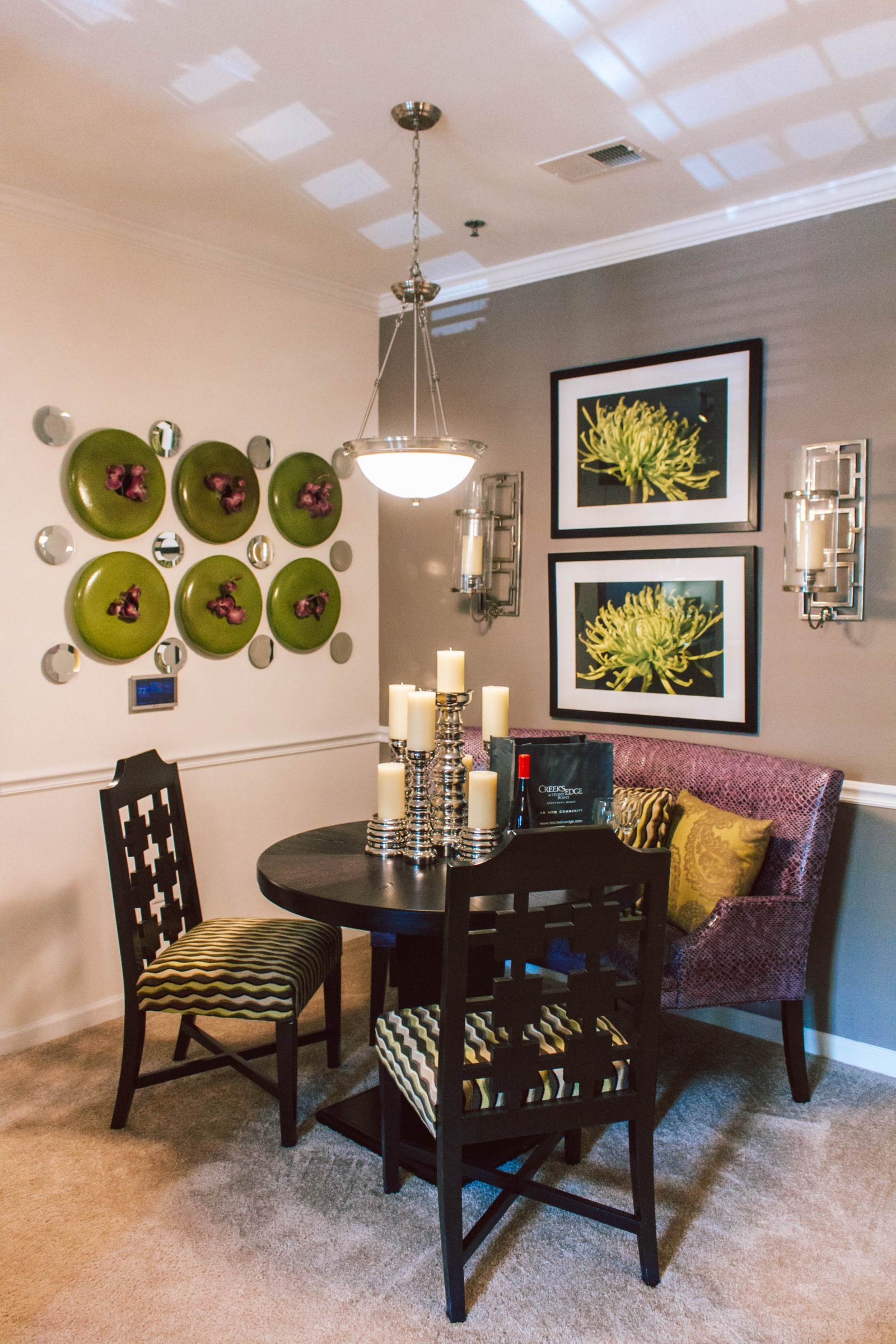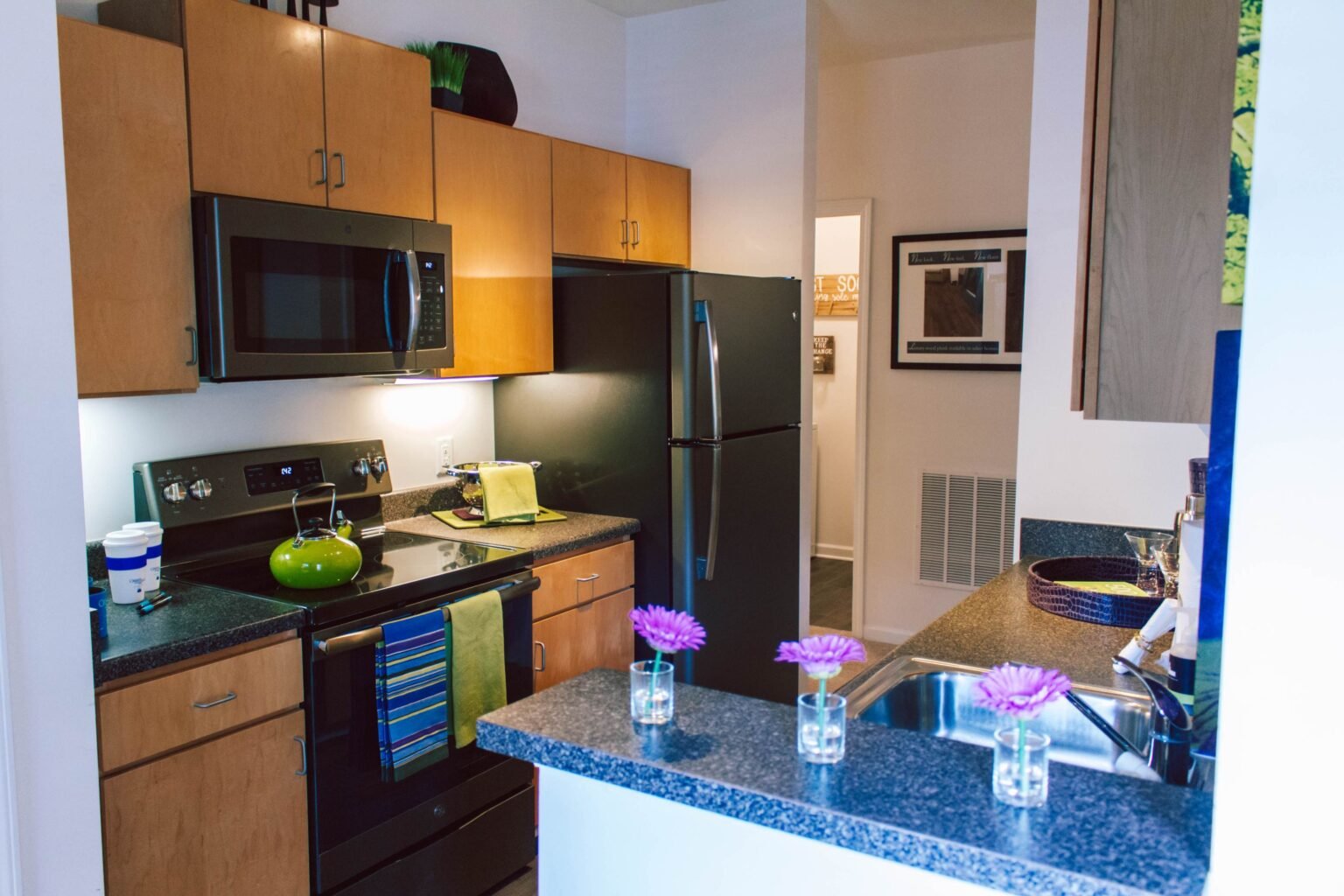 The model unit I stayed in overnight at Creek's Edge literally took my breath away.
The decor was all vibrant shades of purple and green with the most magnificent textures and greenery throughout. The spacious living room was perfect for wine night with my girlfriends – which is exactly what I did. We laughed, drank rosé and pinot noir, ate popcorn, and laughed until our stomachs ached. It was honestly the best time ever, and we have plenty of photos to prove it! You could also walk from the living room to the outside patio and enjoy the sound of birds chirping in the day and crickets at night.
The guest bedroom has a massive window that just poured in sunlight! I loved every moment of that, because bright, natural light is incredibly important for my mental health and taking ideal photos for my blog! This room had a giant closet, as well as a door that led to the guest bathroom. I was shocked at the size of the guest bath. It not only had a full counter and bathtub, but plenty of space in case you need to change clothes.
From the other side of the bathroom, you can walk into the hall and across to the laundry room. Down the hallway is the master bedroom, filled with rich, royal purples and the most luxurious furniture. I loved this room because it was calming in comparison to the bright guest bedroom. It also had a large closet and its own bathroom – complete with a jacuzzi tub! Yes please!
I can't speak highly enough about this community, their apartments, and how nice everything was. From the time spent poolside with my friends, to the girl's wine night I was able to enjoy in the apartment and patio, to the overnight stay with my husband and the walk across the street to Stony Point Fashion Park for breakfast (yep, my favorite mall in RVA is walking distance from the apartments), the entire stay was magnificent. I 100% recommend looking into living at Creek's Edge if you're considering trading spaces in RVA or if you're moving to RVA!
---
Related Posts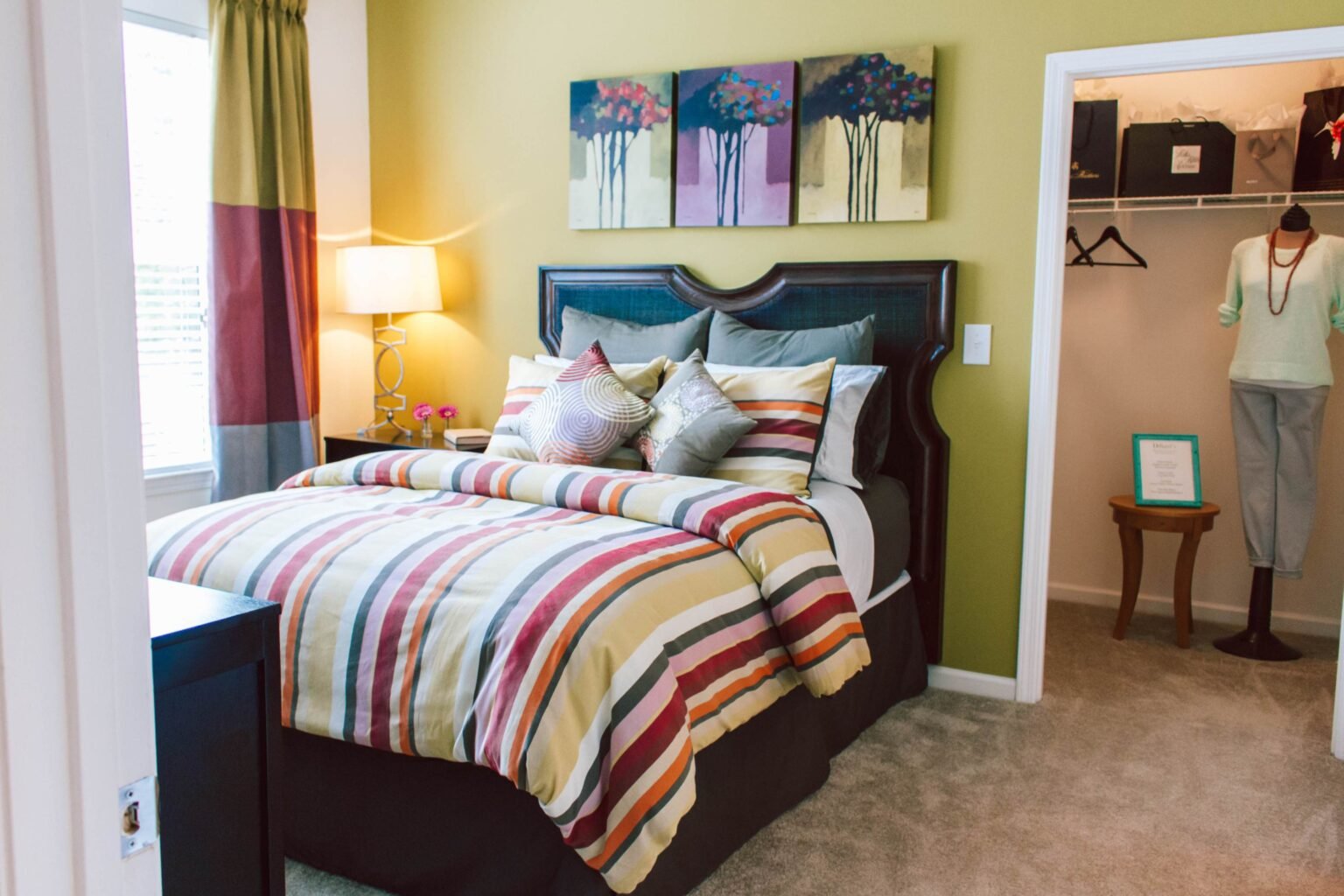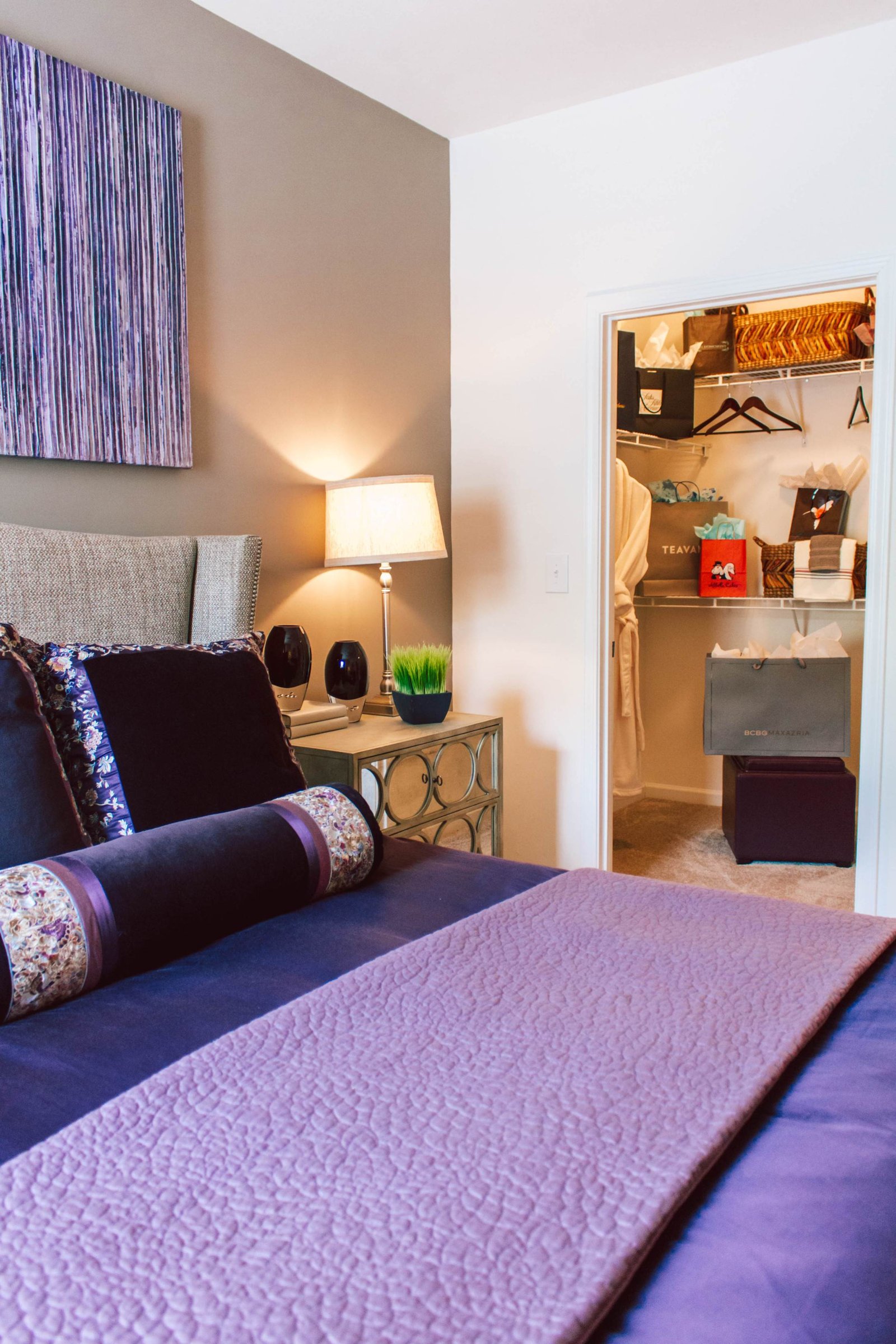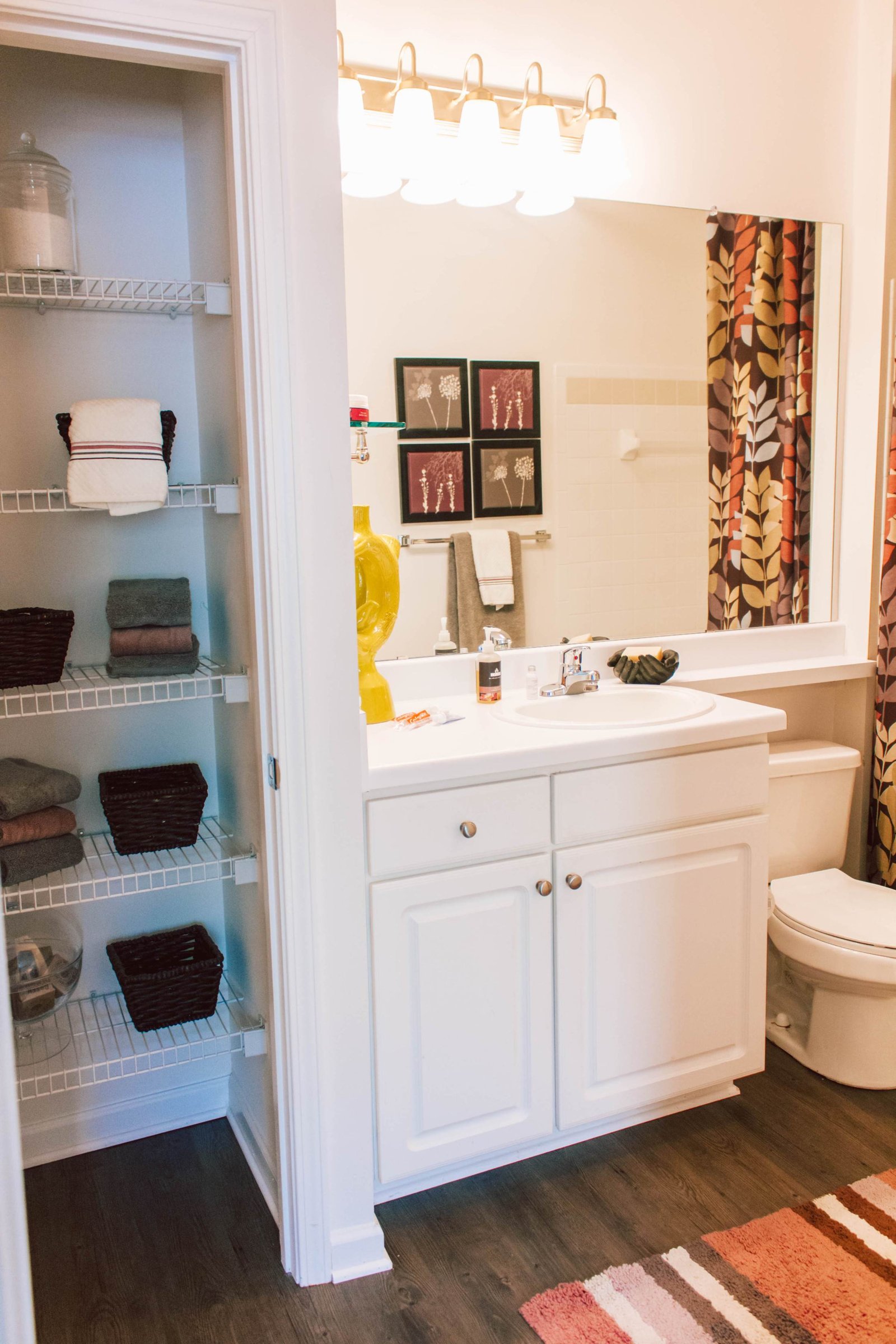 Staying at Creek's Edge was such a wonderful experience. I hope that it encourages RVA locals to call this community their home!