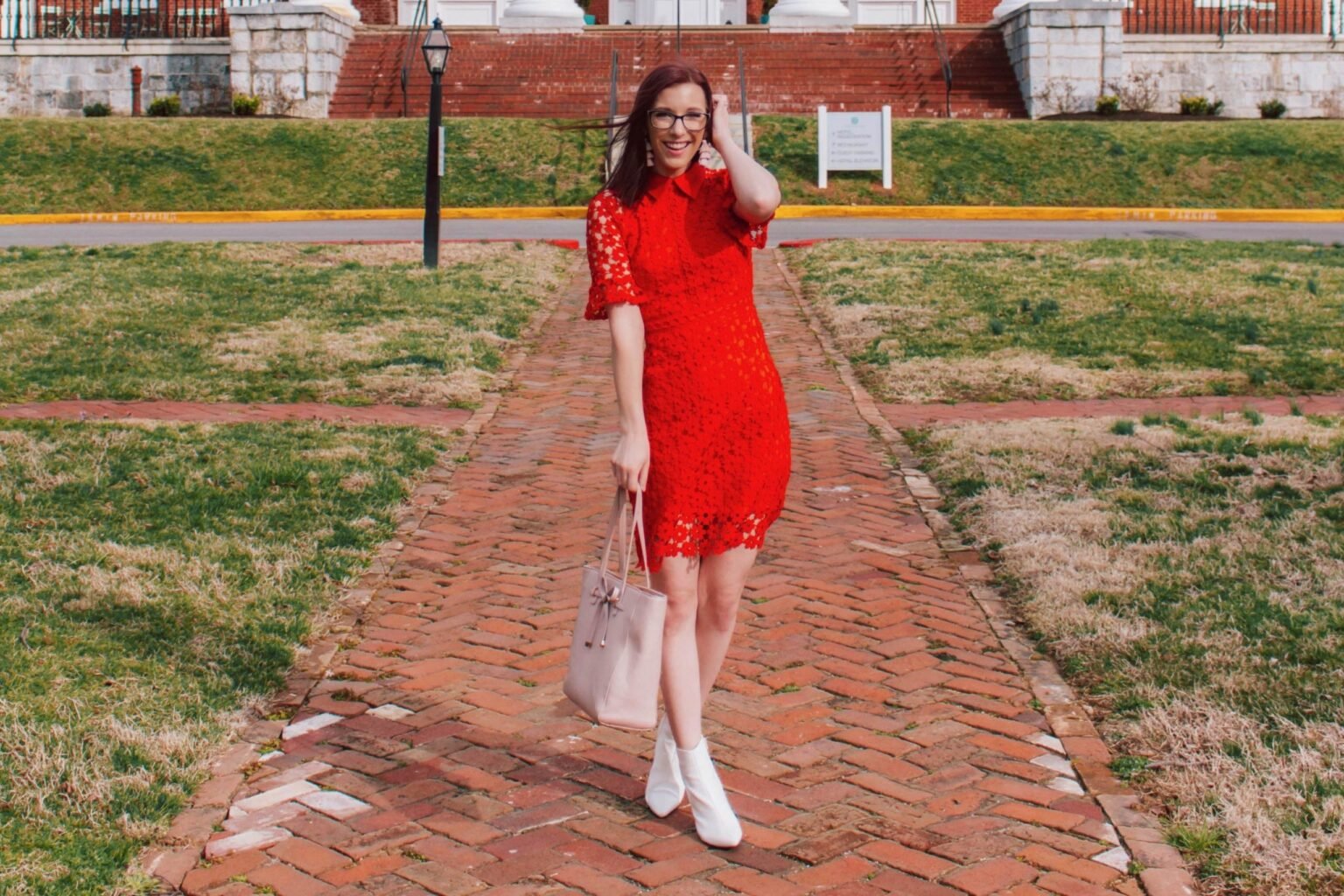 Whether you're a wedding guest, a graduate, a corporate employee, or just looking for a killer outfit for a date – this is the perfect red dress!
Over the past few years, my eye has been drawn to lots of color. In the spring and summer, the desire for color has always increased. Last year, I believe I owned more vibrantly colored and patterned pieces than I have in my entire life. My wardrobe looked like a rainbow had thrown up on it! 😂 However, over the past few months, I've found myself much more drawn to subdued colors, lighter patterns, and classic cuts. I even believed I would bring that with me into the warmer seasons. What I didn't know was that I'd see this dress and be so obsessed with it that I had to have it – bright red color and all! I guess old habits do die hard!
While I don't think my entire closet will be filled with vibrant, intense colors and patterns for spring and summer, I do think it's never bad to own at least one statement piece – for when you're feeling sassy. That's when red comes in. It's known for inducing confidence and making you feel more powerful and cheerful. Talk about a great color to wear, especially when you have a special occasion!
---
Outfit Details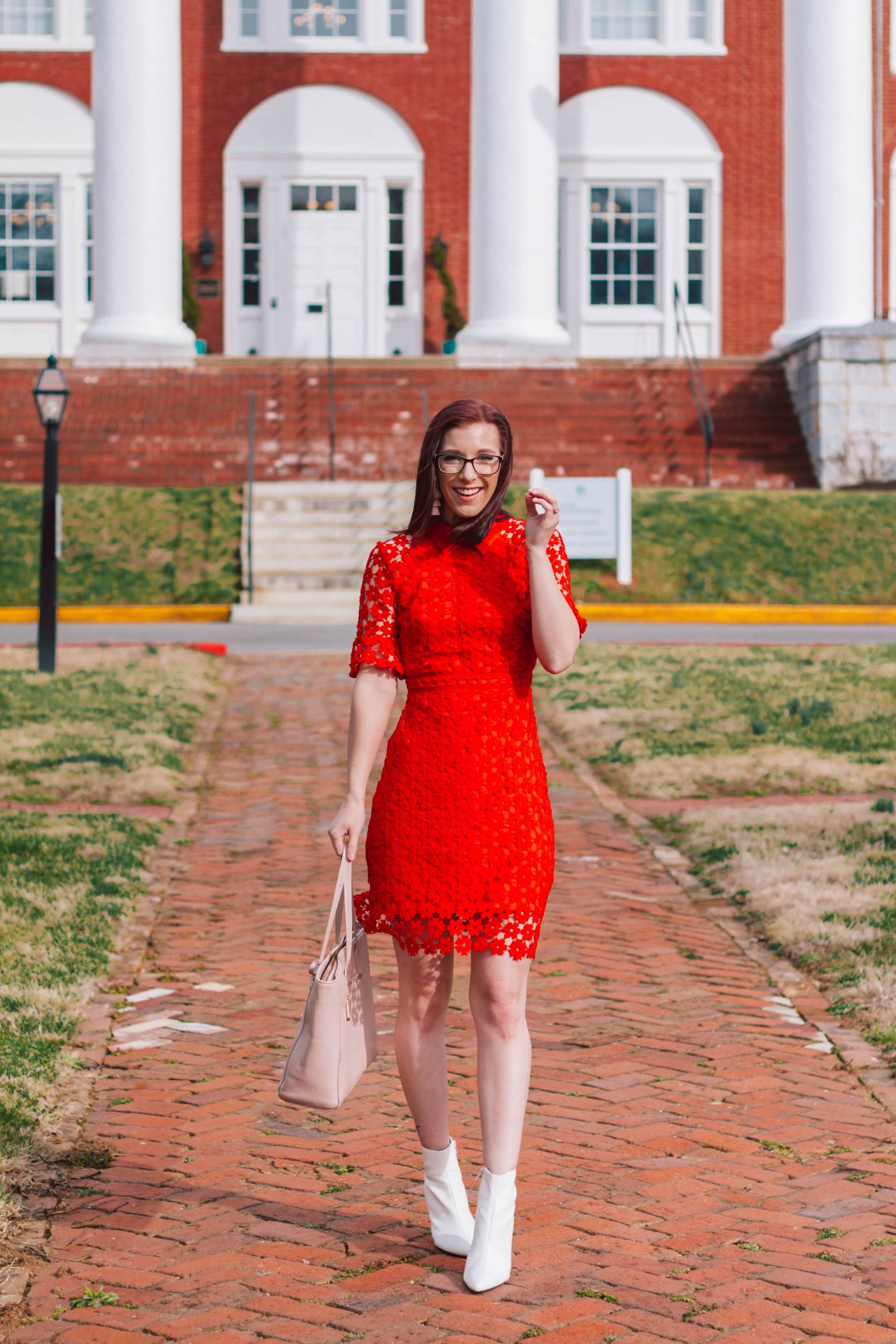 There's no doubt in my mind that this is the perfect red dress for so many reasons!
Let's start with the obvious: the cut is incredibly flattering! It's not too short, but it's not too long. The crochet-style overlay at the hem is great because while it's still lined to mid-thigh, you get that peek of leg without showing an extreme amount – making it appropriate for an office environment or even church! The neckline is high, but it's anything but stifling. I felt very comfortable while wearing this dress. And the sleeves aren't capped, yet still show skin, making it feel like a sleeveless dress without it actually being one.
It's versatile! Wear it with a denim jacket and high-top sneakers for errands, then change into booties and grab some statement accessories for date night! You could also wear this to a dressier event like a wedding or graduation – just style it with cute, pointed-toe heels. There are so many options with this perfect red dress.
You can't forget about this color. BABES – even if you're into a neutral palette and prefer understated clothing, you've gotta admit this fierce red is eye-catching and enviable. I saw it on several other blogger babes I la-la-LOVE, and if I hadn't already purchased this piece, they would've made me impulse-buy it! It's just so stunning. Oh, and if I haven't convinced you yet – it's still available in all sizes (XS-XL) for only $69 – AND it's offered in white as well (if the bright color seriously isn't your jam).
---
Related Posts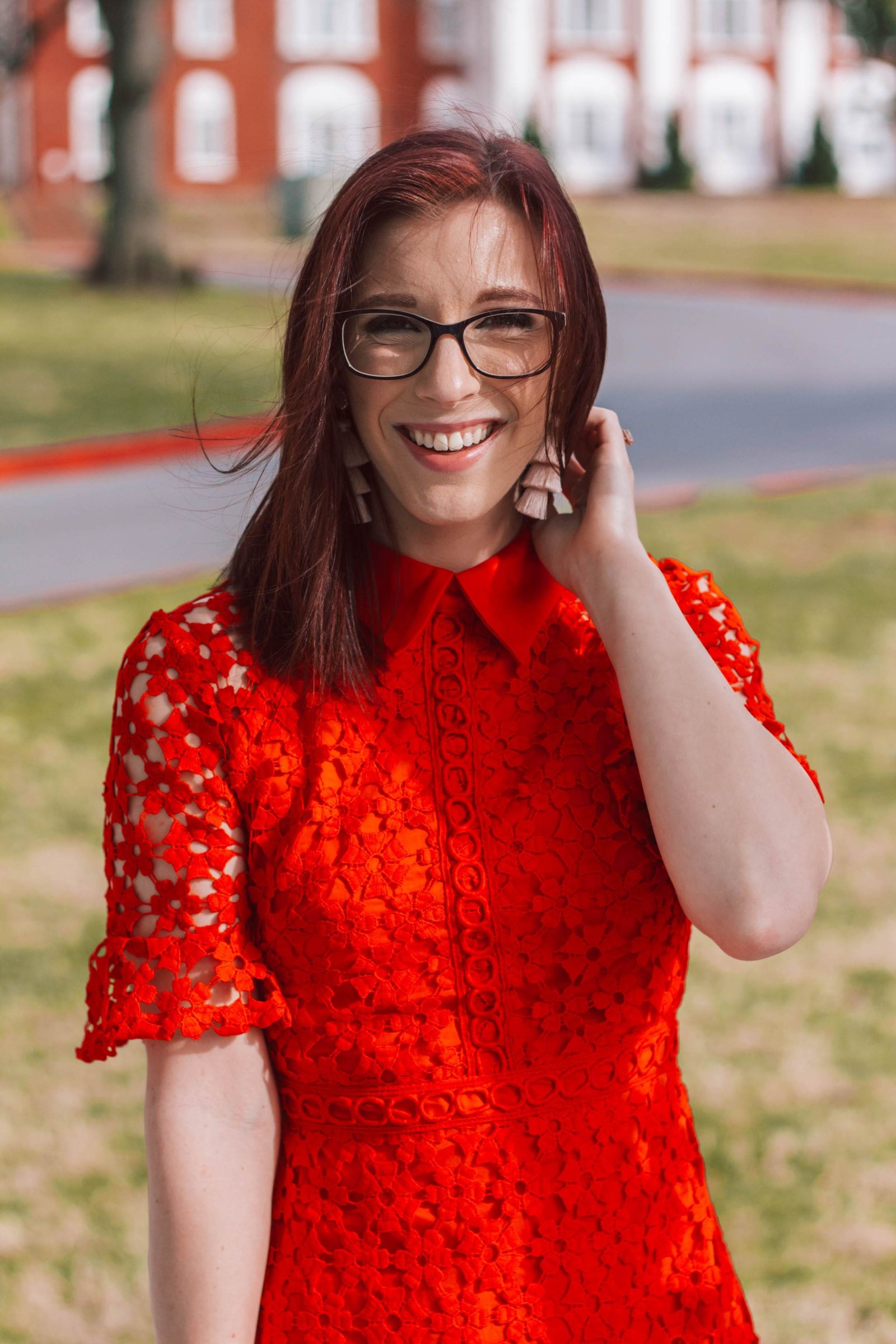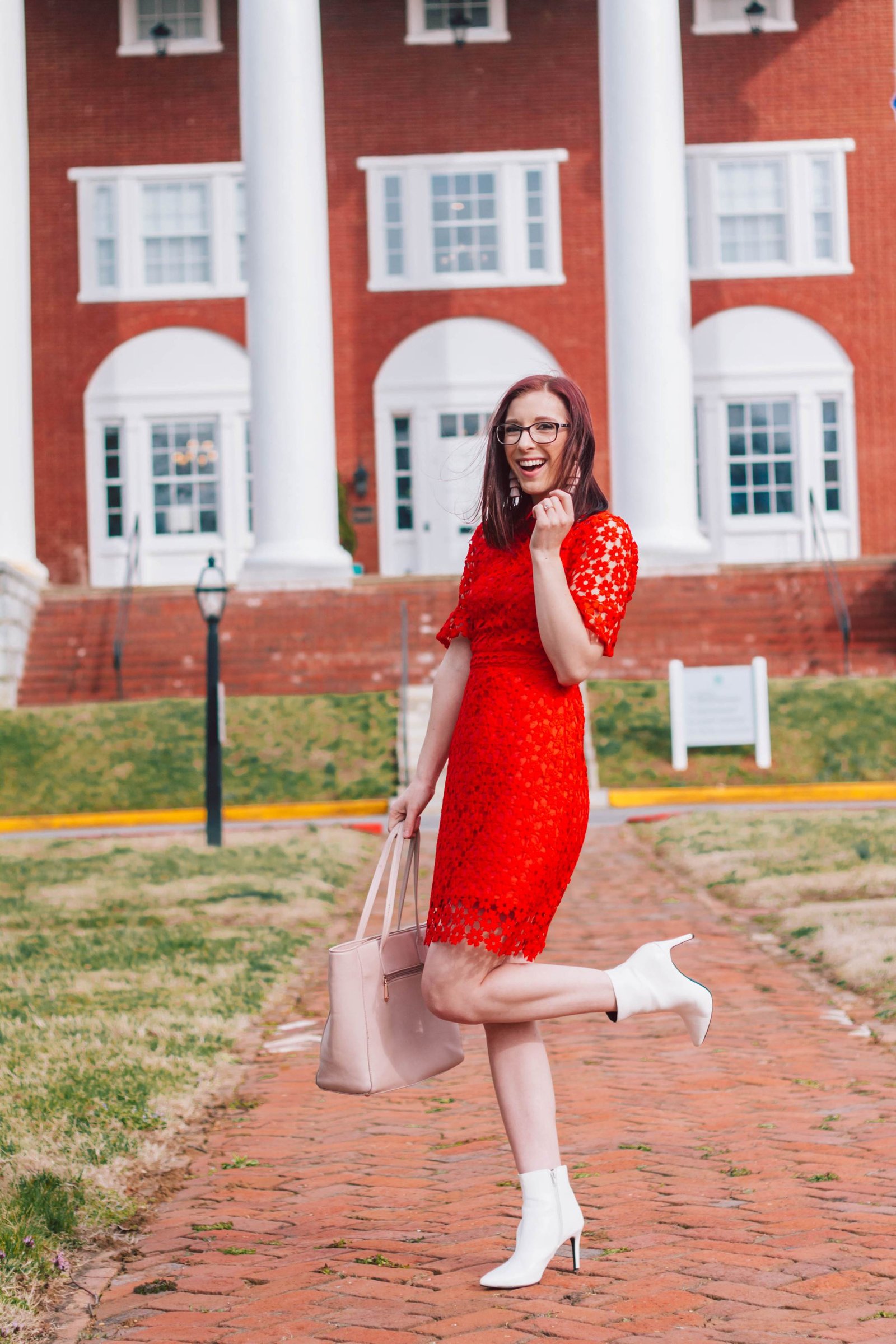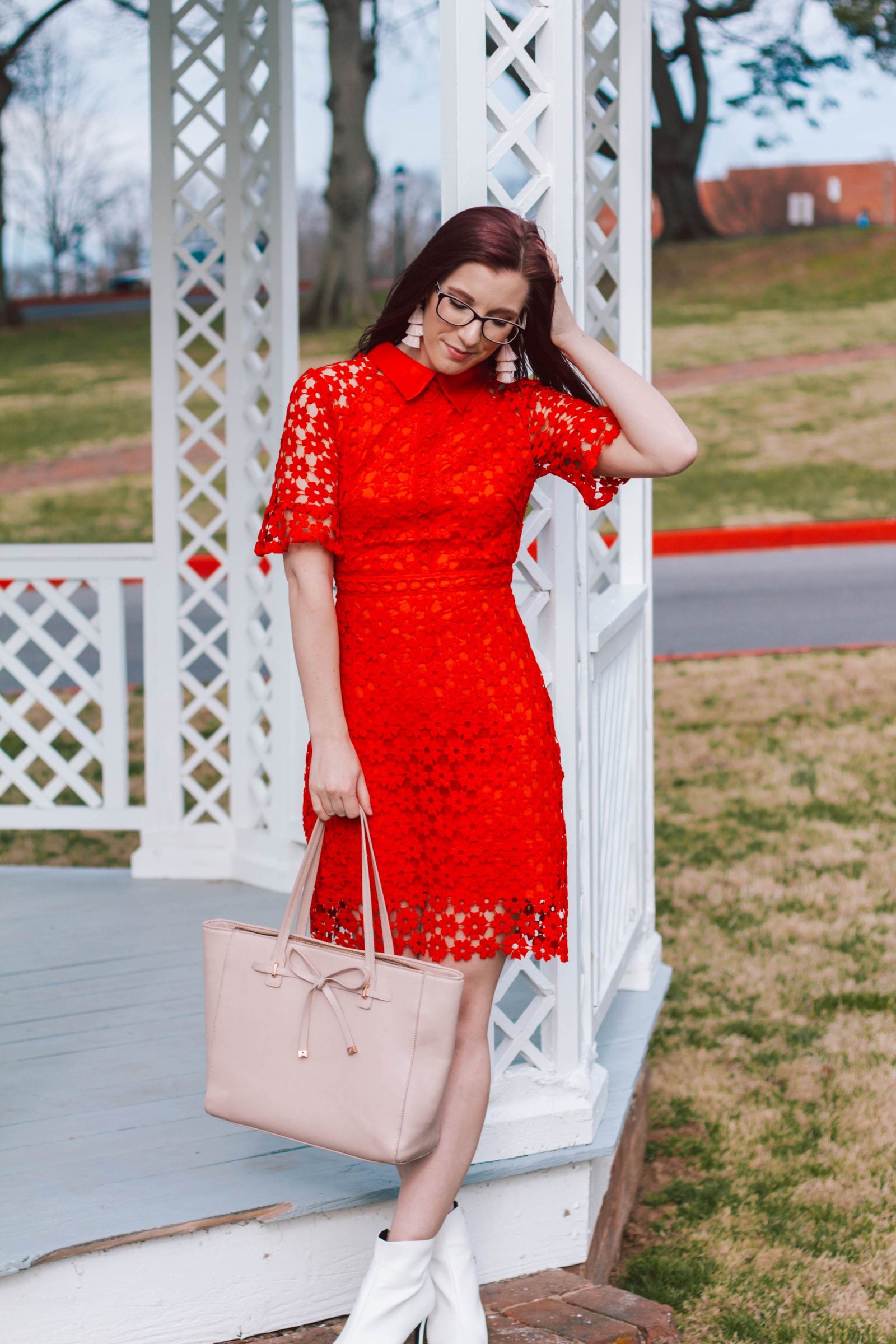 How would you wear this little perfect red dress?