This post was originally published in November 2019. It has been revised and republished to reflect my current thoughts about the wineries in Charlottesville.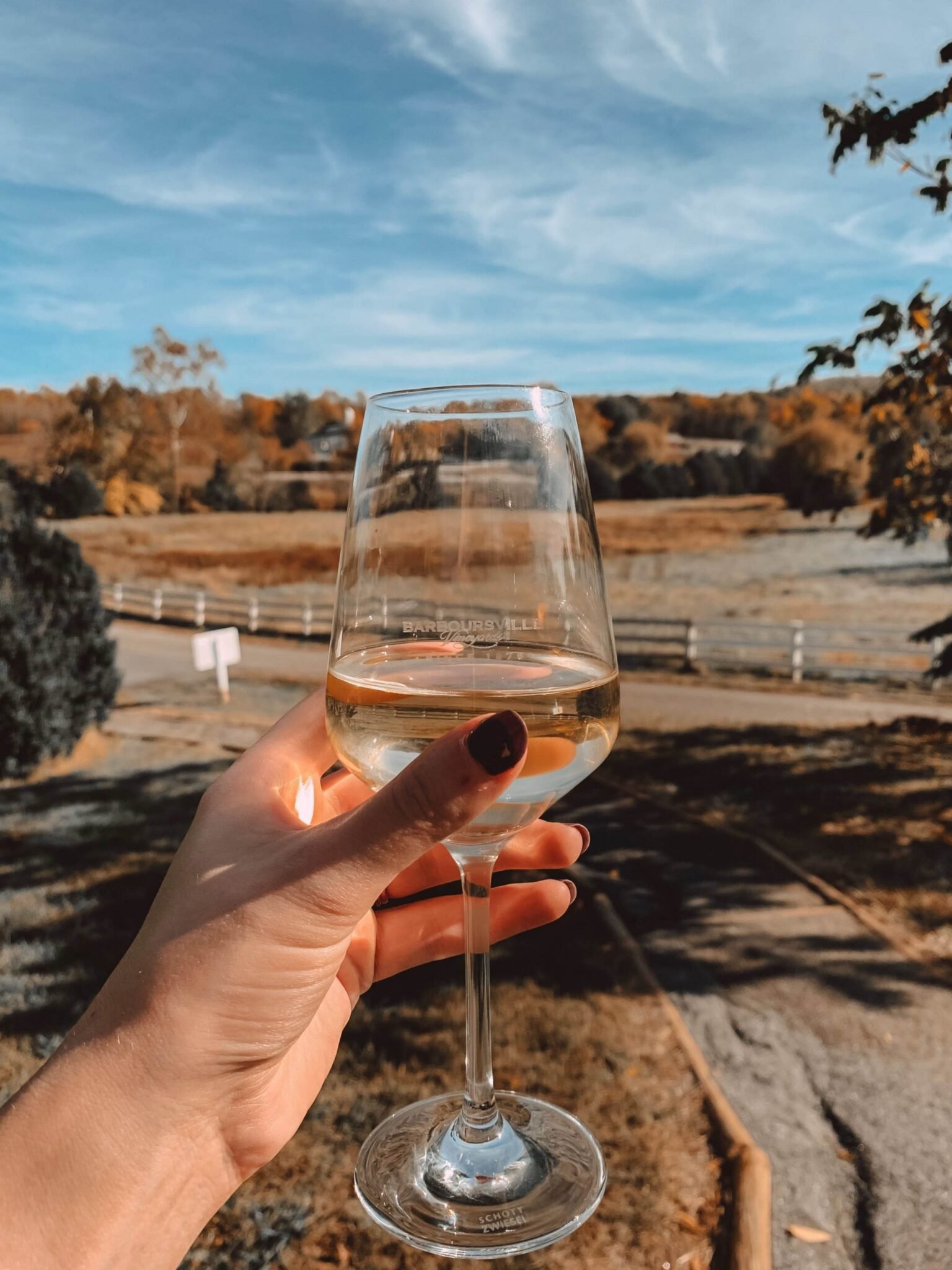 Each autumn, I would take a road trip to Charlottesville, Virginia to check out the many wineries in the area. Now I'm lucky enough to live in that area and so I'm rounding up my top picks for you to check out.
Over the last several years, I've found that I love traveling throughout my state to explore all the incredible wineries it has to offer. My husband and I honeymooned right outside of Charlottesville and we spent the majority of our trip finding beautiful vineyards to add to our favorites list. Now that we live closer to this area, that list has been expanding quite a bit as we often spend our weekends visiting new (and new-to-us) wineries to enjoy together!
Let me introduce you to the wineries that have made it onto my favorites list!
---
Related Posts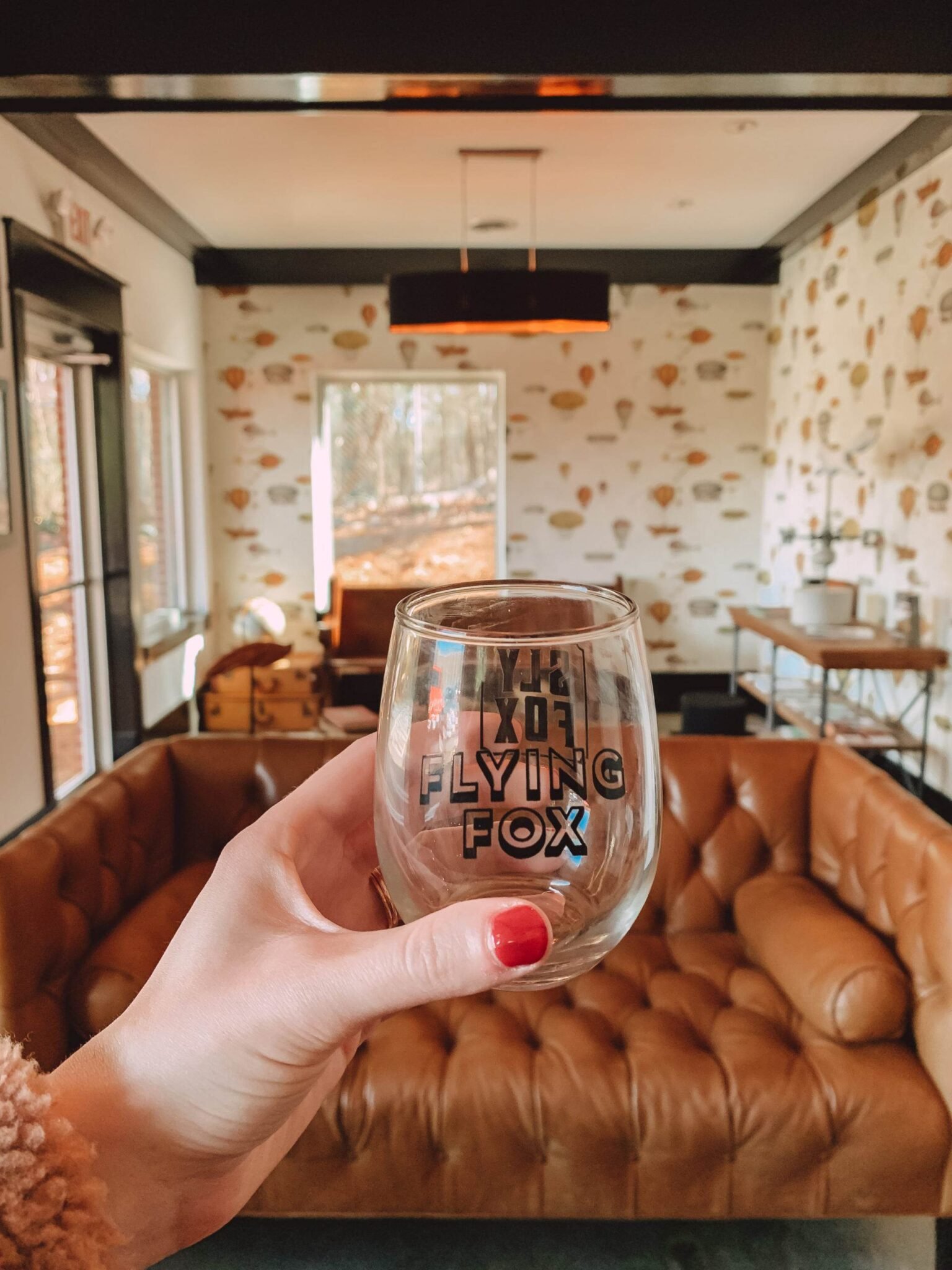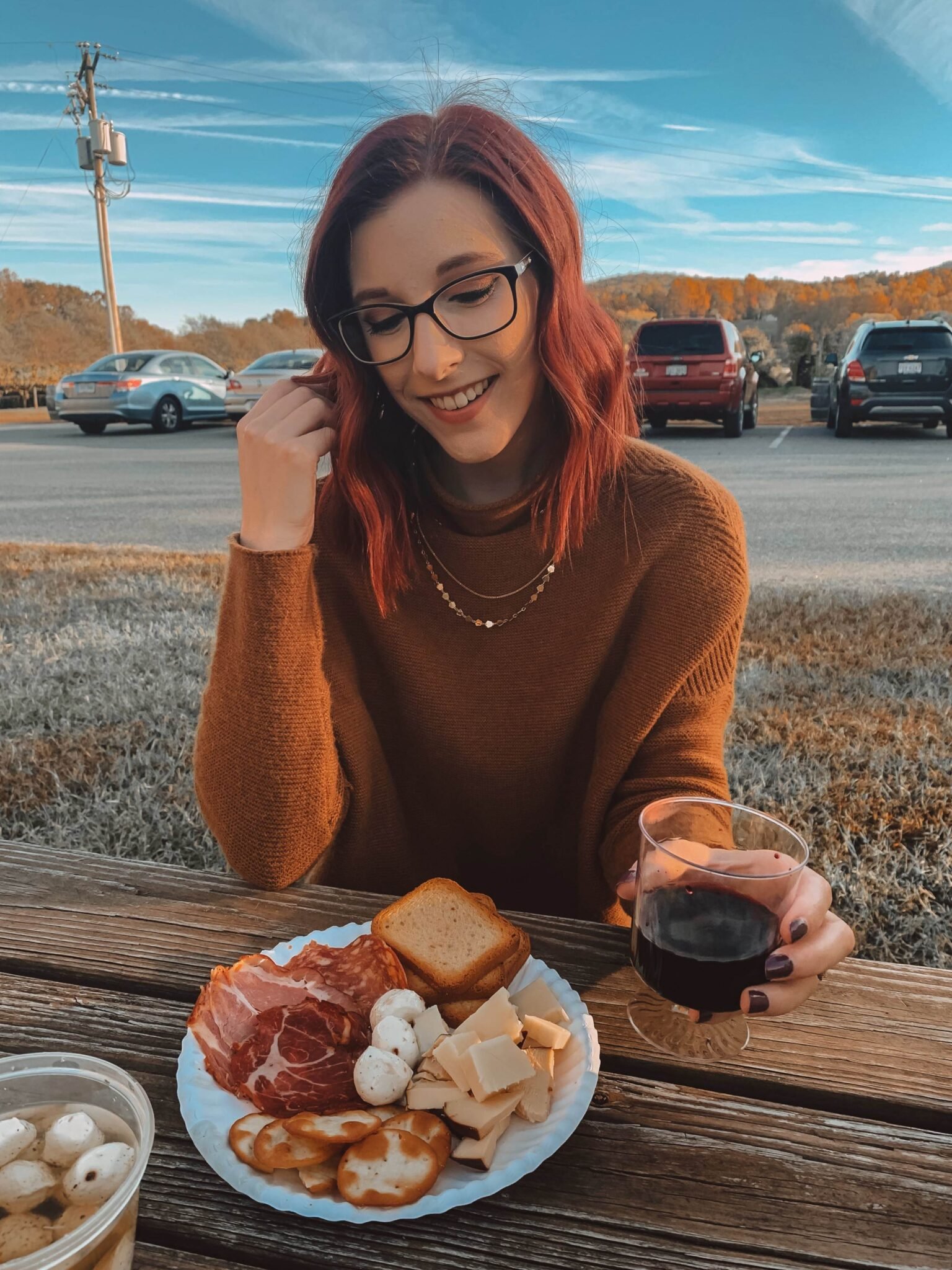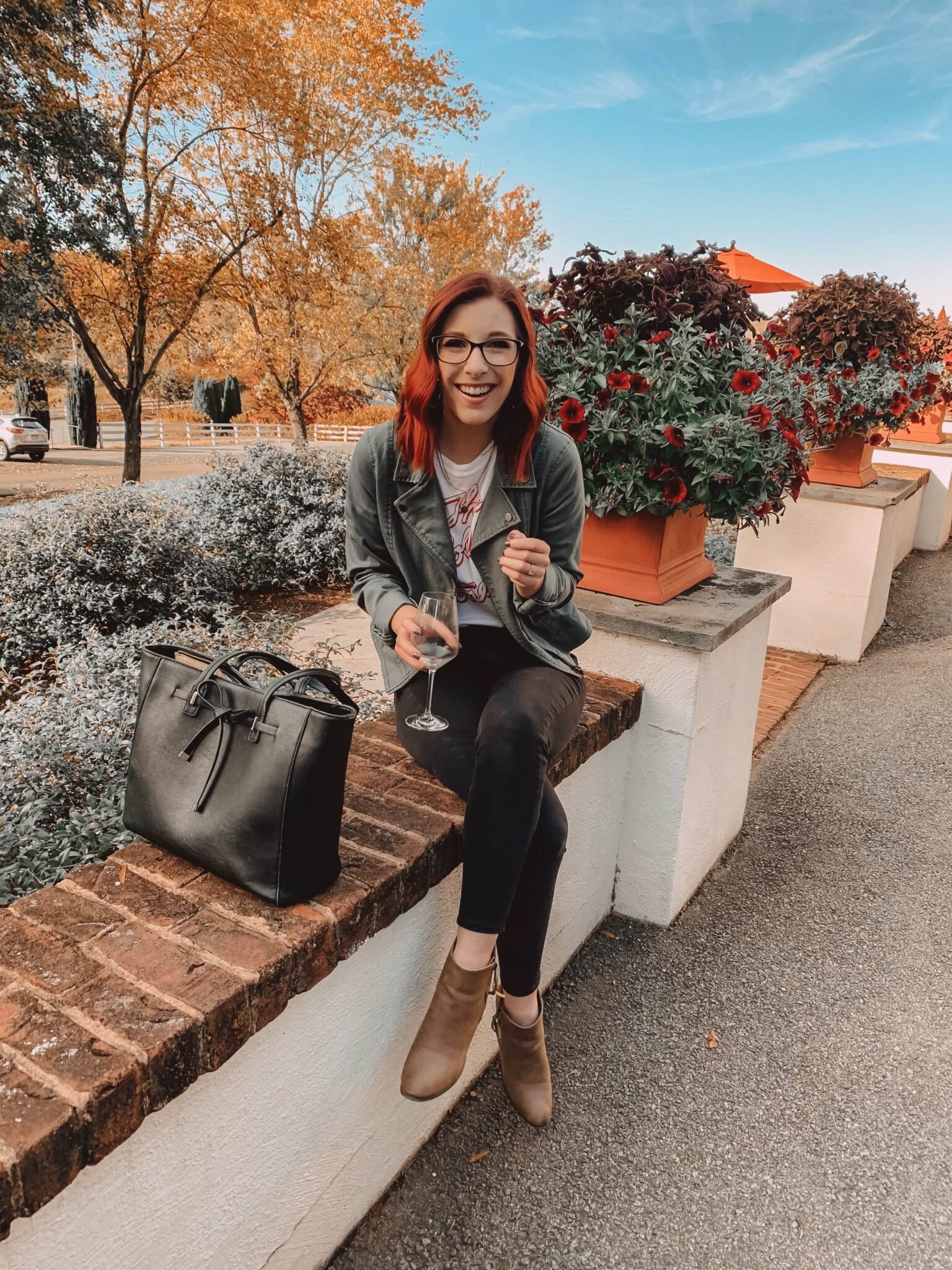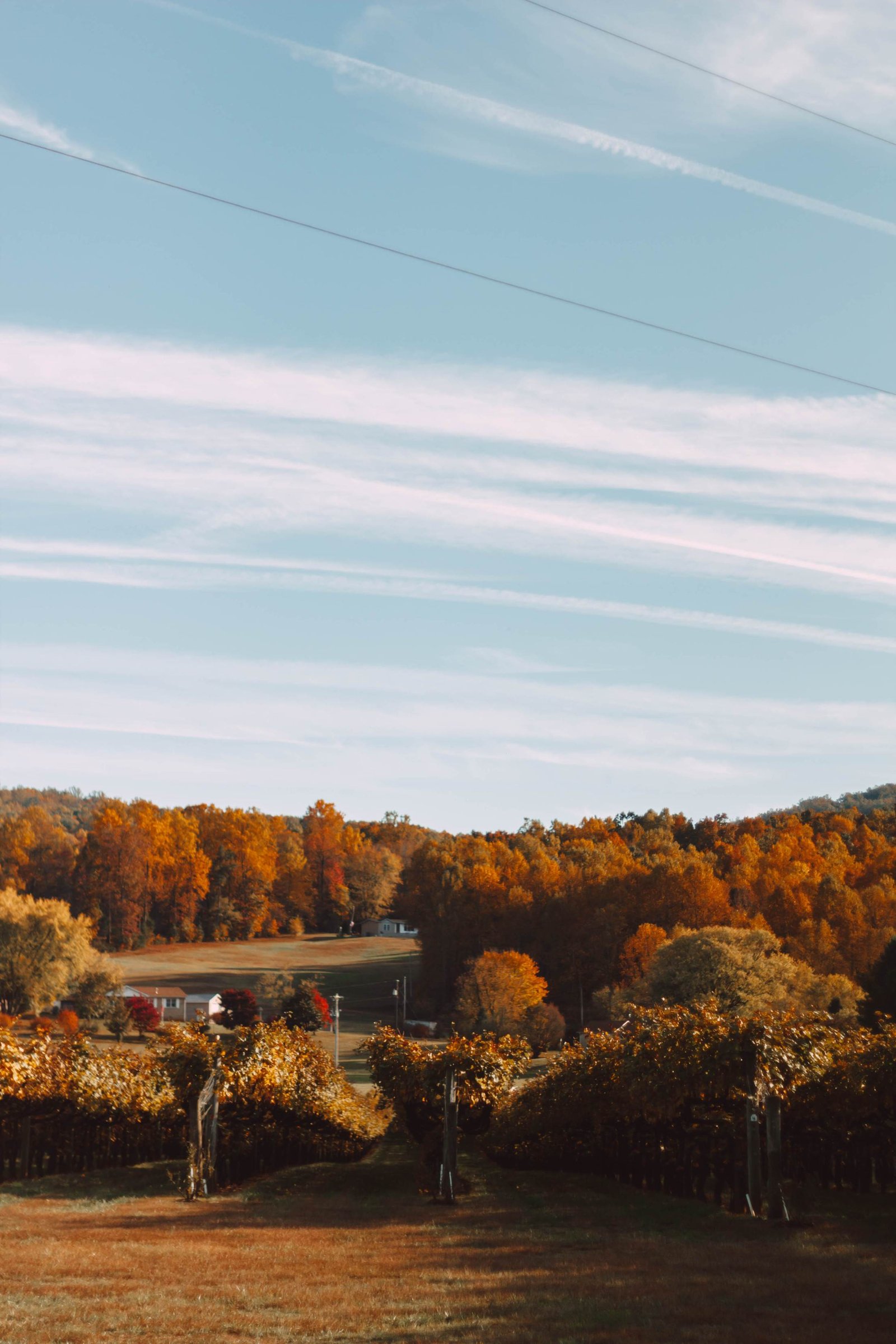 Top Wineries In and Around Charlottesville, Virginia
This wintery, without a doubt, is our very favorite! Not only is the atmosphere absolutely beautiful, but the owners are the most welcoming people in the world, and the wine is spectacular. I can't begin to count how many times we visited this particular location in the first year of living in our new home. It's so relaxing that we'll often just bring books to read while we sit and sip our wine.
This winery is so unique! If you're looking for something whimsical, eclectic, and perfect for a girls' weekend, you gotta check out Merrie Mill. They've got some of the coolest decor ever! Pro tip: make a reservation. You don't strictly need it, but it'll be much easier to find seating and enjoy your time there.
As of my latest update (in August 2022), this is the most recent winery I've visited. It was the rainiest weekend ever and when I pulled up to the location, I was a little worried that I would get absolutely drenched because the building looks like a giant deck! Thankfully, it's enclosed so that even when it's raining cats and dogs, you won't get soaked but you will get to enjoy the ambience. If I had it my way, I'd only visit on rainy weekends or during autumn. It's so cozy and feels like a giant log cabin, with both indoor and outdoor (covered) seating. So unique.
This is one of those wineries that you go to when you really just want a comfortable, casual environment. Don't feel the need to dress up. Bring your dog. Expect good wine and possibly some really great music as well! It's simple and welcoming and great after a long day of visiting the "stuffier" places (wink wink).
The year we got engaged, Brandon and I visited this winery on a gloomy autumn day. It was raining outside, and we could barely see the mountains because of all the fog. However, inside was a roaring fire, cozy couches to lounge on, and some of the tastiest wines! We still highly recommend this spot to anyone looking to visit Cville.
The atmosphere here is like none other. They have a massive, tropical conservatory where you can sit and enjoy a cheese board, live music, and relaxation after your tasting. You can even ask for a chocolate and wine tasting! They also have a dog that runs around the vineyard, and that same pup may come and sit by your knee in hopes of a piece of cheese!
This has been one of my most-recommended wineries over the years. It's absolutely beautiful and super historic as well. You can take your glass of wine and explore the vineyards, roam through some ruins, and then come back with a picnic lunch to sit outside and enjoy the views. My husband and I also found out that my parents love this winery, as do my sister and brother-in-law, so we seem to be keeping favorites in the family!
Owned by Dave Matthews (yep, that Dave Matthews), this vineyard was the first I ever went to in Charlottesville, and I loved it! As the website states, "the building is split into the tasting room above, from which you can peer through paneled glass floors into the wine production facility below." I loved being able to wander upstairs with my wine and see how it's being made right below my feet! Take a bottle onto the back deck and listen to some great music (I bet you can guess what might be playing) while you sip.
Horton does things very simply, and I appreciate this. You can pick ten wines out of quite the long list to discover during your tasting. This is fun because it means that every time you visit, you can try a new set of ten wines! Then head outside for gorgeous sights and a quiet seating area that's perfect for a picnic. Brandon and I sat out here until golden hour was nearly over, just relishing the sunlight and autumn foliage.
This adorable vineyard was right down the street from our honeymoon Airbnb last year, and we loved it! The tasting was done inside what felt like a little log cabin, and since we went around Thanksgiving, they had a Christmas tree farm outside. Let me tell you, the scents there were spectacular. Pine and wine? Yes, please! But I could see myself loving this spot at any time of year.
This is a recent addition to my list of favorite wineries. Apparently, their current tasting room is relatively new – and you can tell from their eclectic and unique decor. Unlike most wineries, they've got a hipster feel with leather couches, quirky wallpaper, and picturesque corners. They also let you taste their vermouth – which is such a pleasant and different experience!
This beautiful vineyard is further away from our typical spots, but it's well worth the drive. The wines are spectacular and the tasting room is so cozy. If you go on a weekend, you may get the chance to sit outside and listen to some live music. Pets are also allowed on the premises, as long as they're on leashes! It's the perfect place to sip wine, pet a dog, and enjoy the scenery!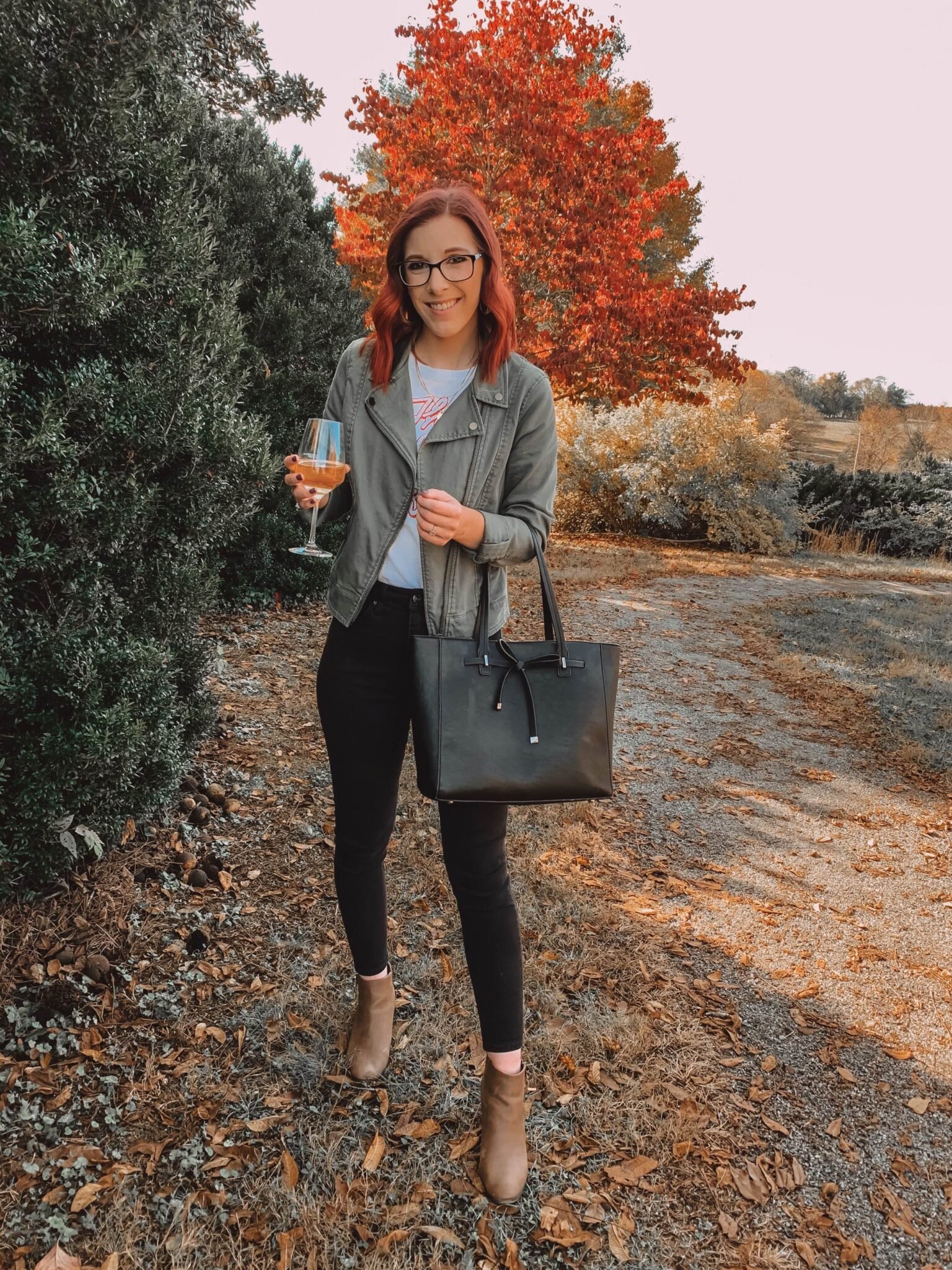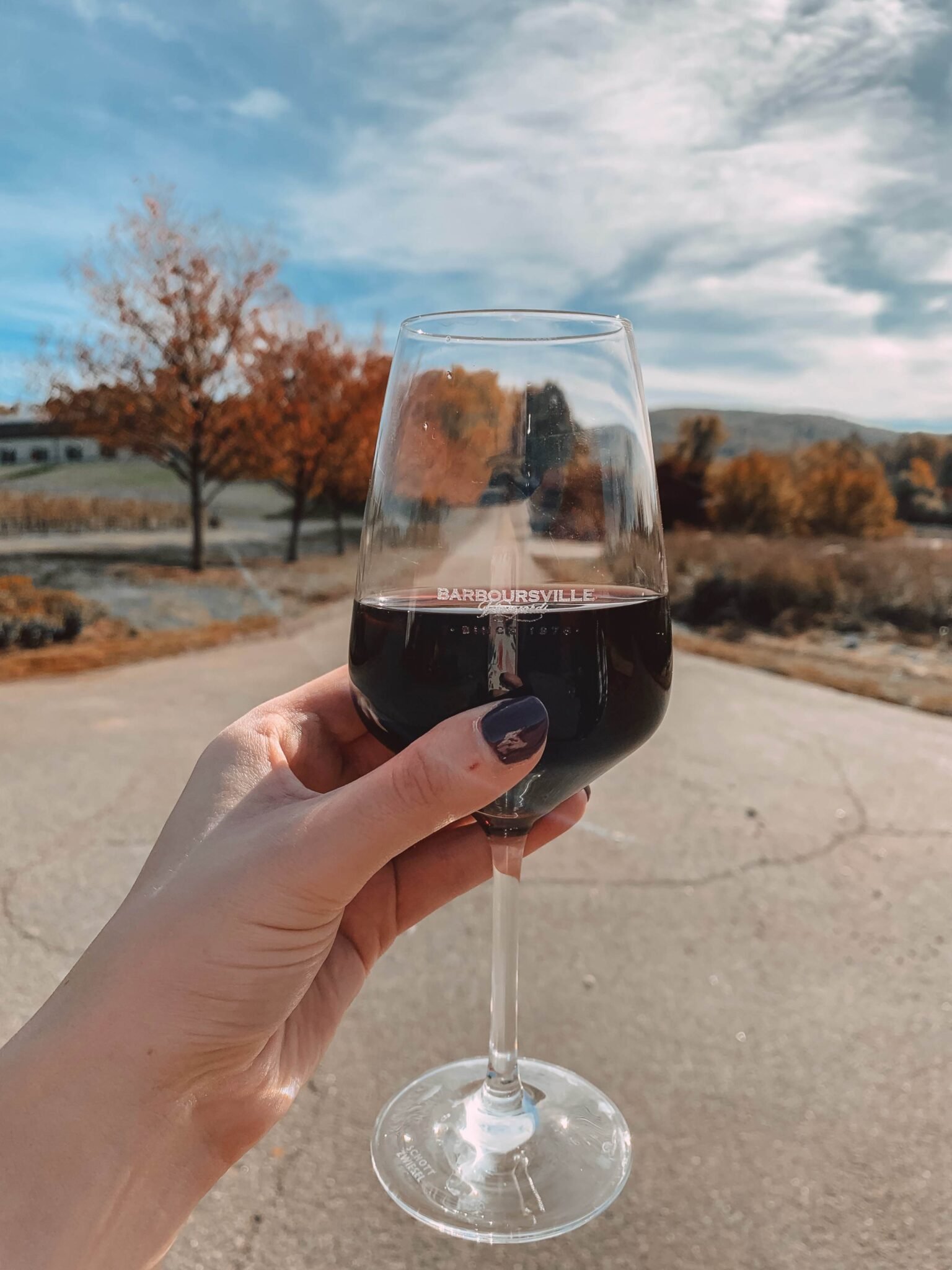 What are your favorite wineries in Charlottesville?
---
pin for later