A huge thank-you to the author for this advanced reader copy of The Luck of Finding You (The Nelson Sisters #1) by Taylor Epperson.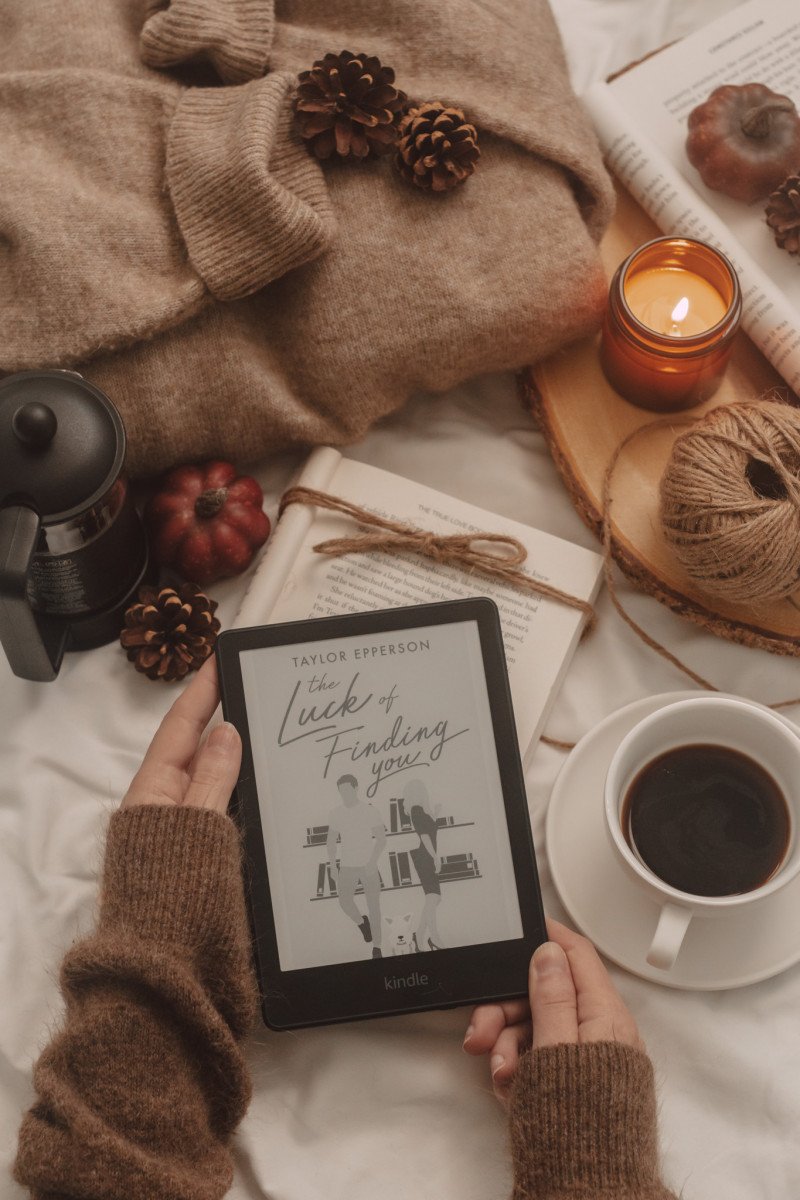 It is honestly such a privilege and joy to be reviewing this book right now. How many times in your life do you get to say that you're reading something written by a friend? I mean – SO COOL!
Over the last couple of years, I've gotten to know Taylor through blogging and bookstagram – and I've followed along as she's put her heart and soul into her debut novel. I'm so proud of her and I was beyond excited to read an advanced copy. It was such fun to dive into Tally and Noah's story.
I'm a huge fan of second-chance romances and I love literally any story set during autumn. Add in a little bit of Nora Ephron-esque "online relationship" cuteness and I'm absolutely sold. This book checks all the adorable, swoony rom-com boxes while also remaining totally spice-free. It's so much fun and I couldn't put it down!
The Luck of Finding You comes out on August 23, 2022. This book will be available in paperback and e-book formats (and free on Kindle Unlimited)! Make sure to order your copy so you can enjoy it this fall!
---
LOOKING FOR MORE BOOK REVIEWS?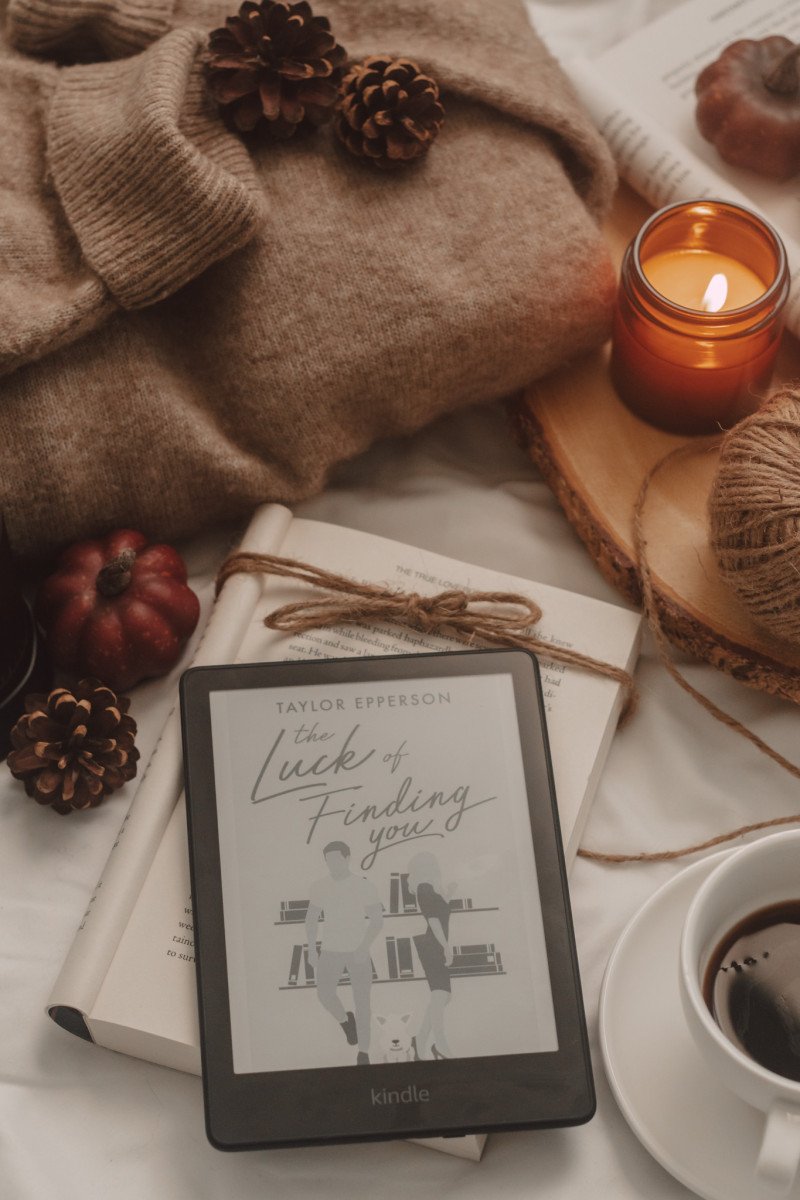 My honest review of The Luck of Finding You by Taylor Epperson.
Synopsis:
Can you fall in love with the same person twice?
Exactly five years, five months, and three days ago I spent a single afternoon with a guy, Noah, and promptly fell in love with him. Then he left without leaving a number or his last name.
Now he's standing above me in the same tiny cafe we met all those years ago. And he's a grown man with an easy smile that's making me feel eighteen again. But I don't fall in love, not anymore.
Which is why I make this promise to myself. I will not fall in love with Noah. Again. Even if I do have to work with him every day for the next year in his Grandma's book store, thanks to her will.
And I will not fall in love with Mo, my online best friend who's suggesting that we finally meet in person after two years of talking.
Because in the end, guys always leave, and happily ever afters only exist in romance novels.

Content Warnings: (moderate) Death of parent, Death, and Grief, (minor) Body shaming, Misogyny, Toxic relationship, and Physical abuse
The Luck of Finding You is the perfect romance novel to pick up this fall!
The characters are warm and inviting and everything about them and the town they're from is very welcoming and cozy. While reading, you might feel like you could just easily join the "read anything" book club, enjoy a home-cooked meal with Tally's grandma, or take a walk with Noah's adorable dog. I would definitely say this is the perfect book to read during autumn. I noticed some serious "cardigan" by Taylor Swift vibes, especially at the beginning!
There are a lot of beloved tropes in the book that you'll enjoy, especially if you're a big fan of rom-com films. Themes like second-chance romance, found family, and online relationships (think You've Got Mail) are peppered into the story, giving it lots of extra sweetness. Not only are there cute tropes, but this is definitely a book for book-lovers! One of the primary locations is a bookshop, Tally runs a non-traditional book club and writes a book blog, and both of the protagonists love reading. It made me feel so seen!
Tally and Noah are both pretty likable characters, though sometimes they can be a little naive, and their lack of desire to be honest with one another can become frustrating every once in a while. I found myself just wanting to screech, "TELL THEM ALREADY" to both parties on multiple occasions. However, this didn't take away from the story in the slightest, it only made me more invested!
The Luck of Finding You is the perfect choice for a buddy-read or book club (even if Tally is pretty terrible at committing to either of those things). It's the kind of novel you want to discuss with a friend because of how dang cute it is. I regularly picked up my phone while reading, wanting to text someone a passage to share how happy it made me.
I can definitely see myself reading this book again. It's so comforting and sugary-sweet, the perfect mood-booster when life feels extra tough. Tally and Noah (and the rest of the gang) remind me why I love reading in the first place: it feels like home.
---
purchase the book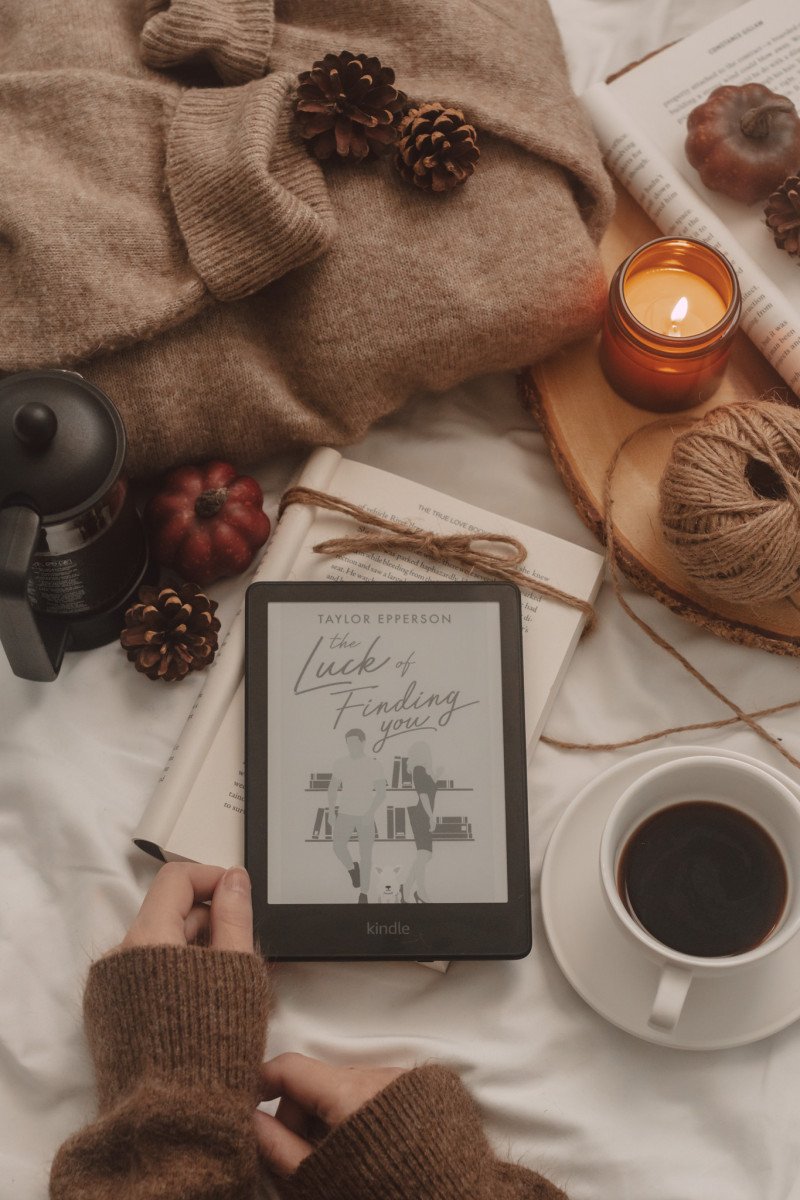 Will you be reading The Luck of Finding You?
---
pin for later