This post is in partnership with Lovingston Winery and I was gifted a complimentary stay in their primary suite at the farmhouse. This in no way alters my thoughts of the getaway and as always, all opinions stated are my own. Thank you for supporting the companies that support The Espresso Edition.
Looking to book your next cozy getaway? You absolutely must consider the farmhouse at Lovingston Winery!
For our fourth wedding anniversary, my husband and I journeyed into the Blue Ridge Mountains to stay at Lovingston Winery. I'll tell you right now that it was one of the most peaceful and relaxing vacations we've ever taken together. From the moment we arrived at the farmhouse, we felt at home – and that feeling only grew when we were cheerfully greeted by the adorable mascots of the winery: Hank and Arnie (the vineyard pups)!
No matter the weather or the season, staying at Lovingston Winery is a fantastic idea. It's perfect for a romantic getaway, a girl's weekend, or even just a solo trip for some R&R. We're already dreaming about our next visit!
---
related posts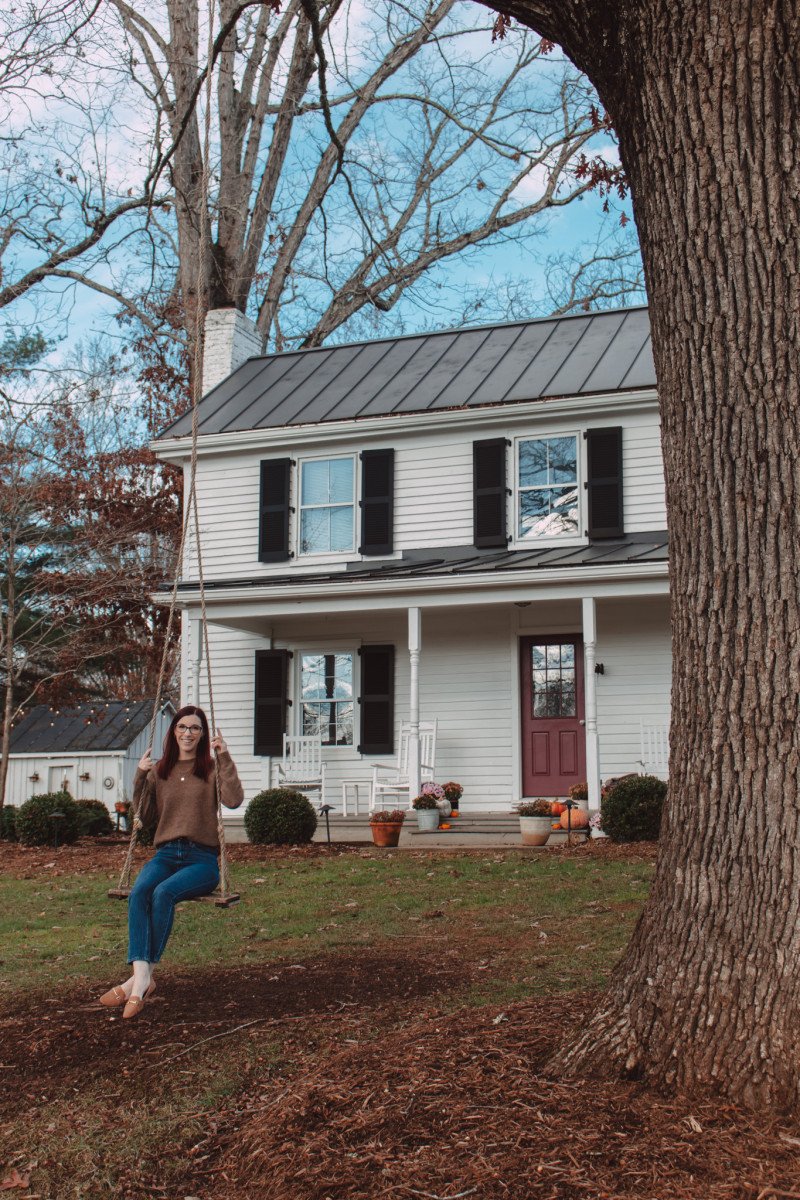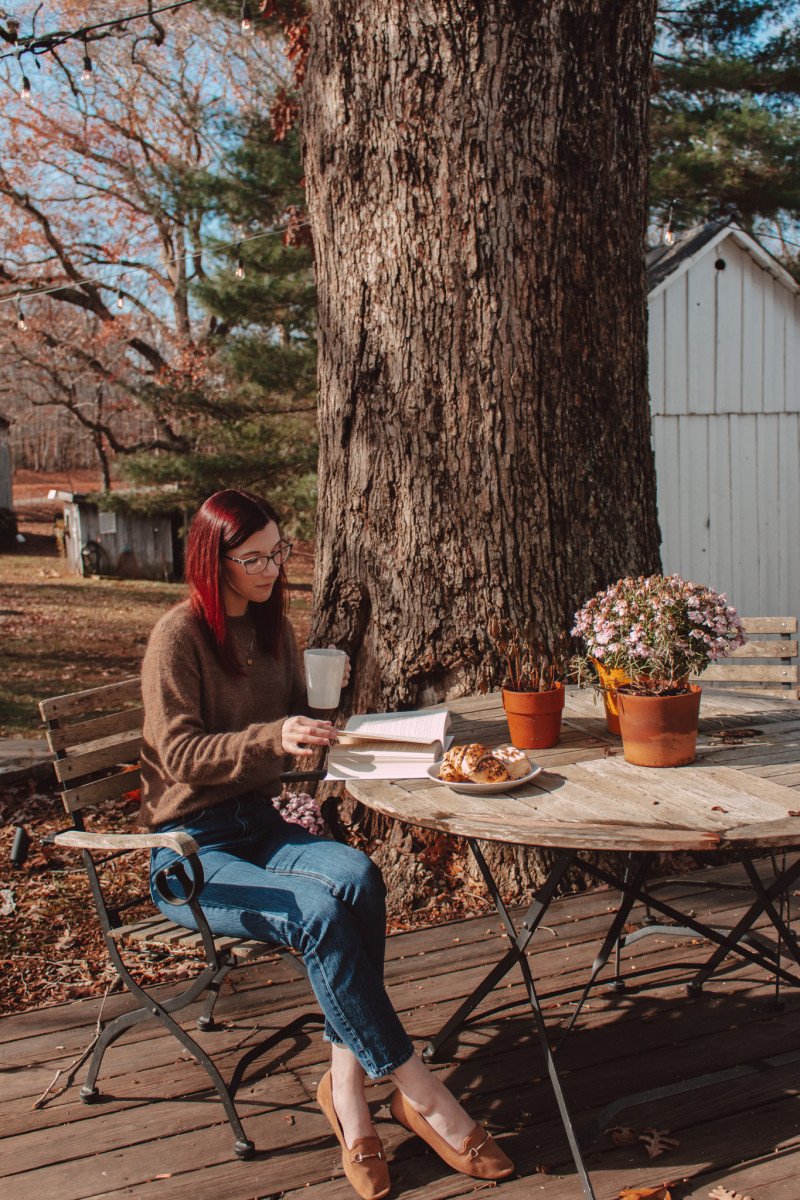 3 Reasons Why You Need to Visit Lovingston Winery Right Away
Reason number one – You will actually feel your worry and stress melt away as you drive onto the property. There's something nearly magical about it. Something about the mountain views, the peace and quiet, and the ability to sit in one of the rocking chairs on the front porch with a glass of wine creates a calming environment unlike anything else. I honestly can't recommend Lovingston enough after this trip. We couldn't stop talking about how it was truly one of the best getaways we've ever had!
Reason number two – The wine itself is on another level. During the first evening of our visit, it was raining quite heartily outside and we spent all of our time indoors, listening to the drops land on the roof. We curled up with a movie and a bottle of their phenomenal Cabernet Franc and enjoyed it thoroughly. The following day, we did a tasting of four other wines and promptly decided that their Pinotage was our very favorite. We loved it so much that we purchased a bottle to bring home with us! We absolutely adore visiting Virginia vineyards and can now consider this one of our favorite places for an excellent glass of wine!
Reason number three – You won't find a more welcoming environment. The owners are so kind, thoughtful, and generous with their time and energy. They made sure to greet us as we arrived (in the frigid rain, no less) and were available for any questions we had during our trip. When we did our tasting, they were both so excited to share more about each of the wines and it made us just as thrilled to try them! Not only that, but they've got the sweetest dogs that love to keep you company while you're visiting. They even joined us by the fireplace at one point and just took a nap at our feet while we sipped our wine. Talk about idyllic!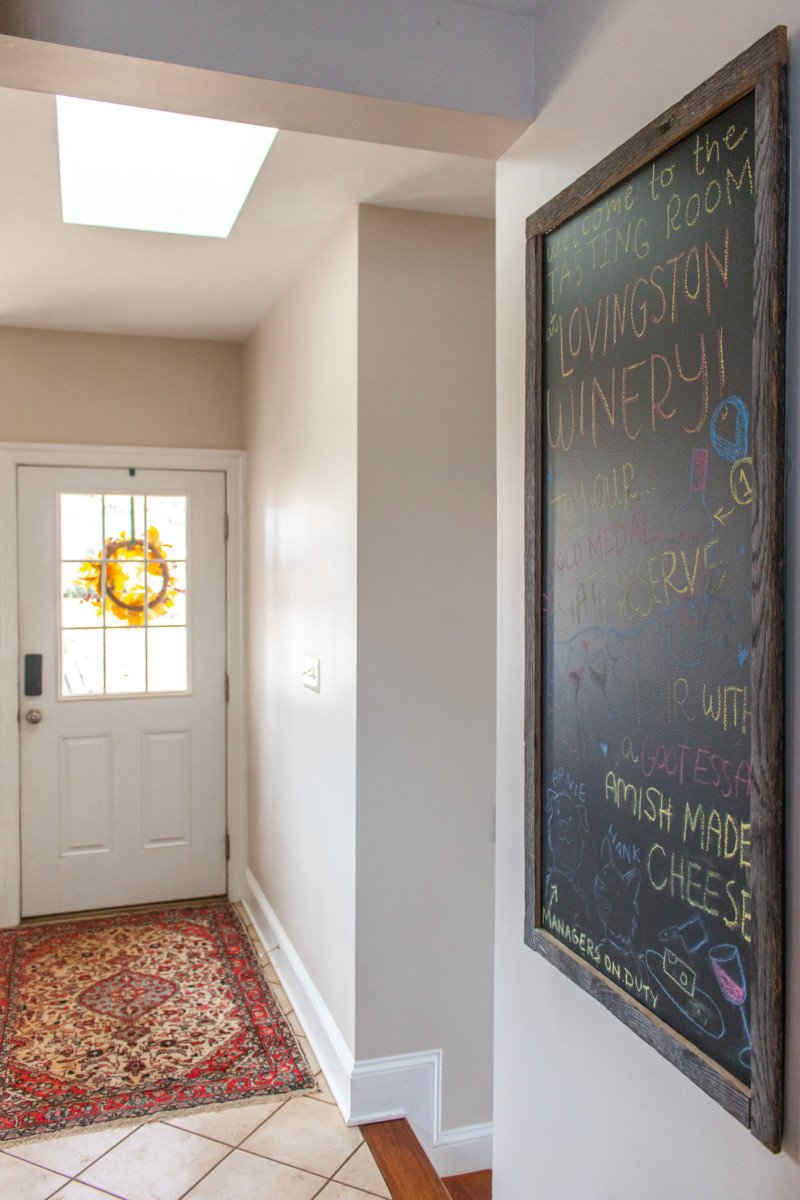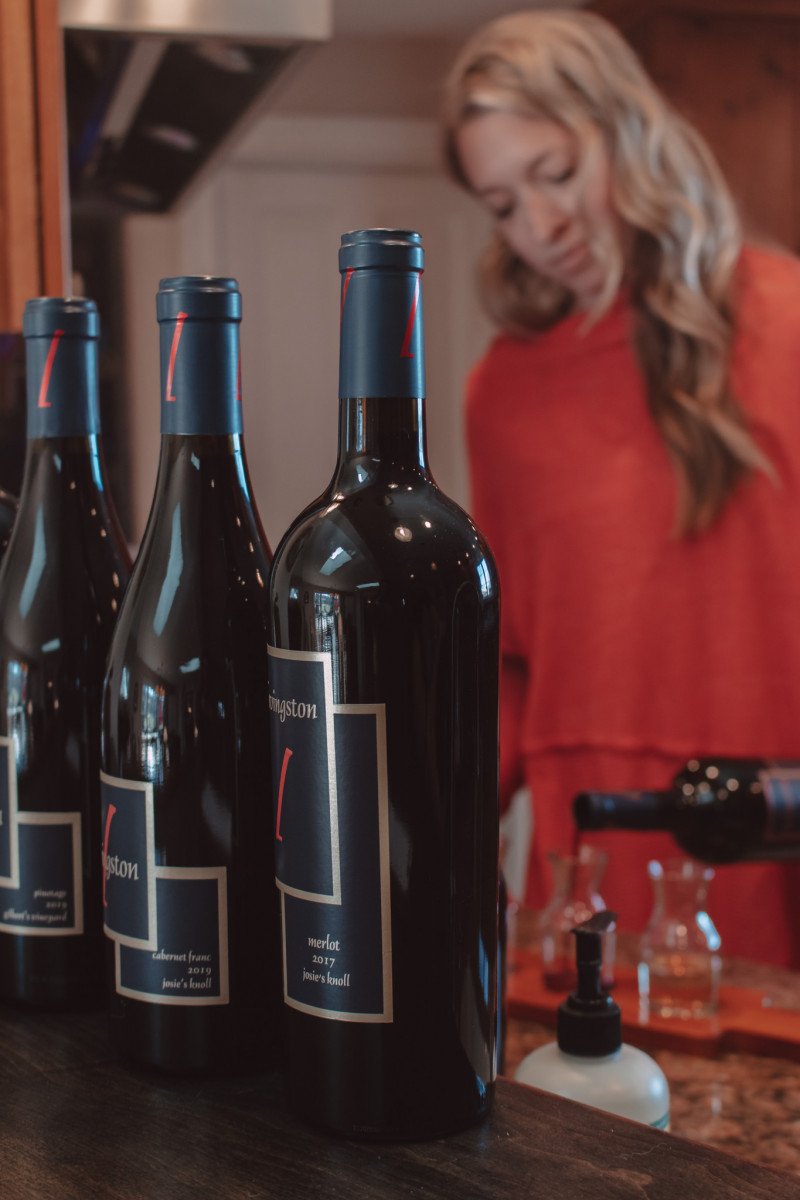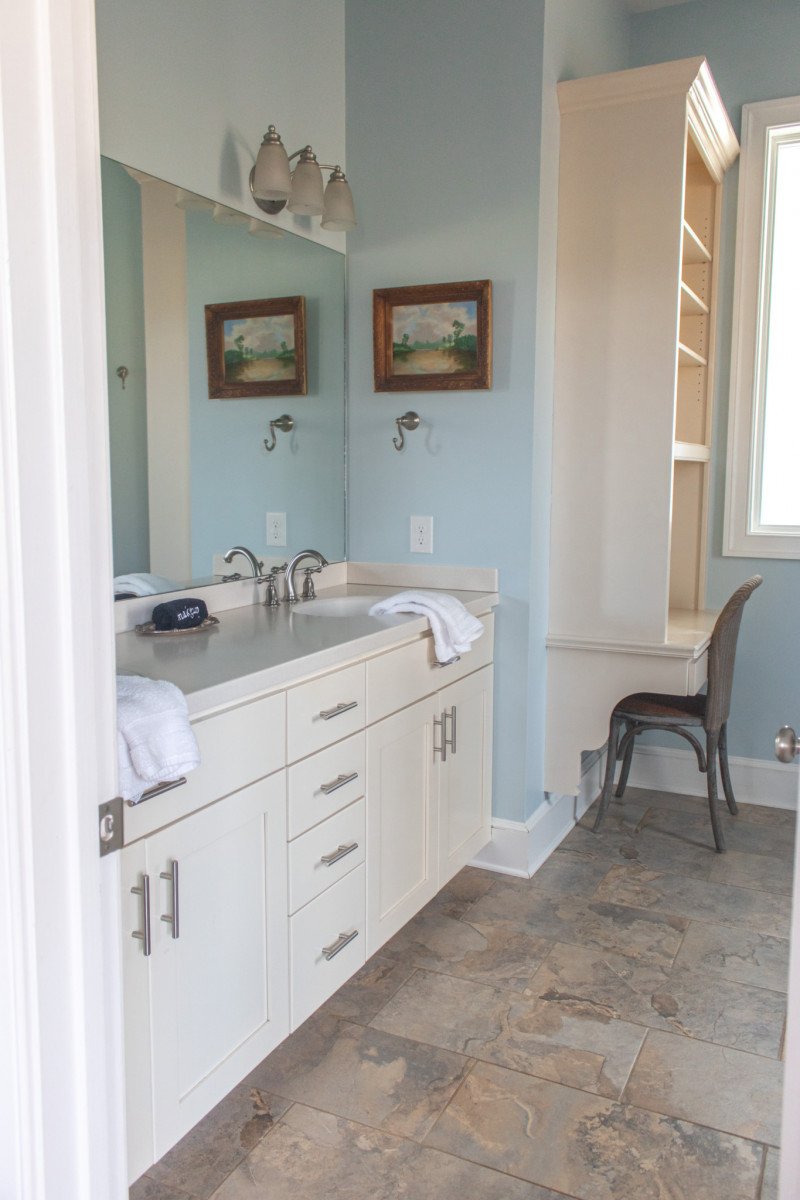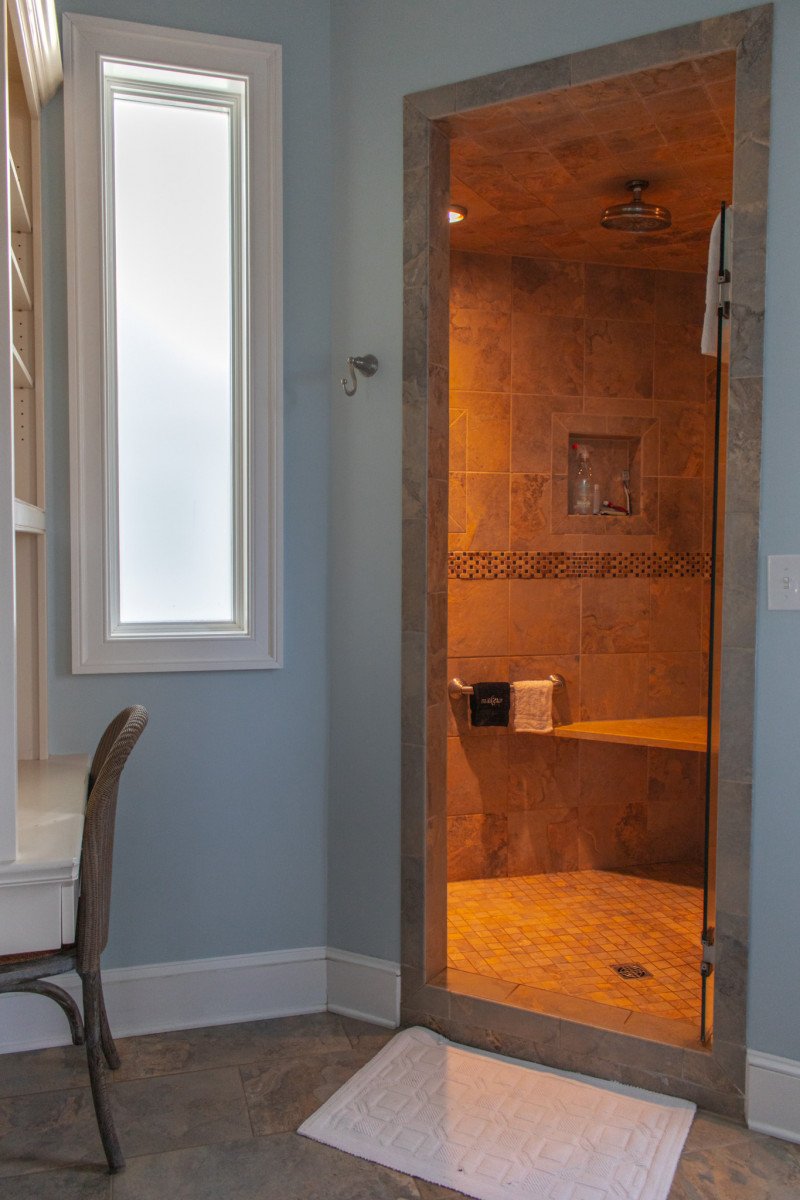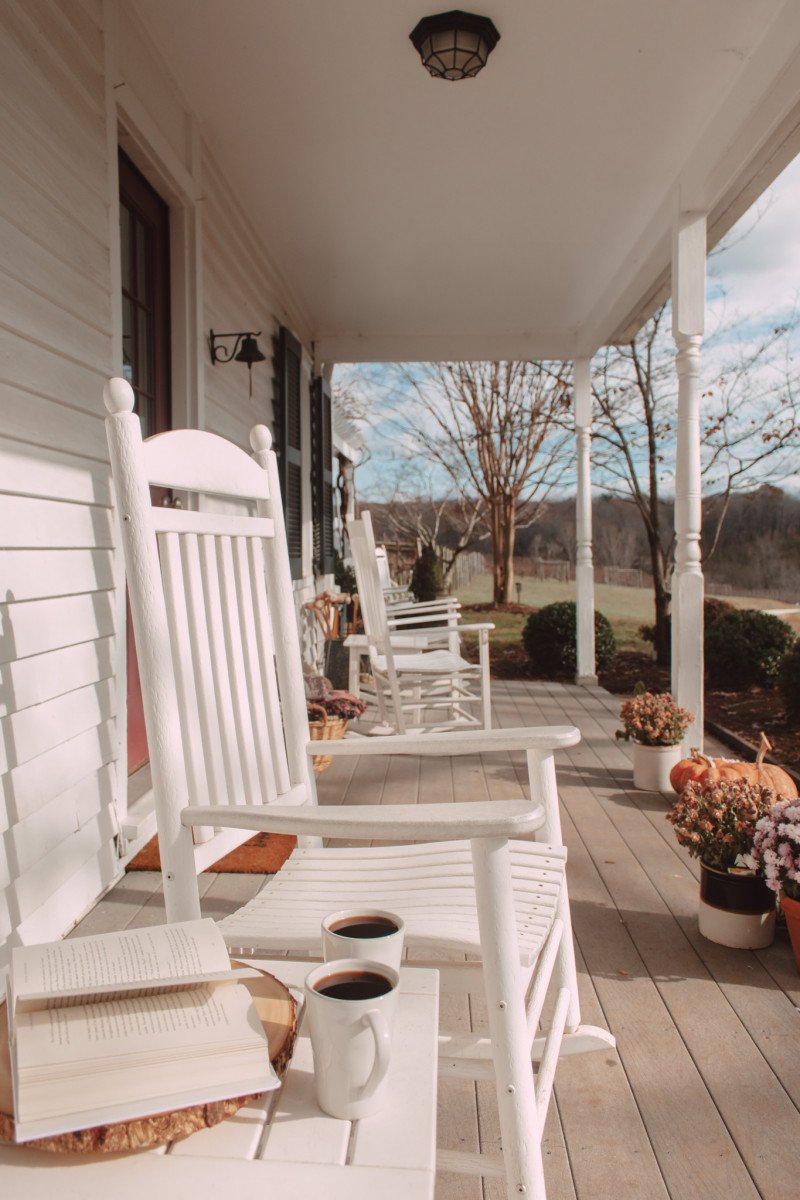 Our stay at the Lovingston Winery farmhouse was nothing short of a dream, but if I haven't convinced you to schedule your getaway yet, let me tell you a little more about the property.
The farmhouse is a historic home that includes four beautiful bedrooms, three bathrooms, two cozy sitting rooms, a grand kitchen, and a comfortable dining space. You can swipe through the slider and watch the video above to see some of my favorite spots! This property can fit up to ten people. It also doubles as their tasting room during their operating hours, which means that after you get up and have your breakfast, you can just slide on over to the kitchen in your bunny slippers for a glass of wine!
We stayed in the primary suite on the lower level of the house. It's an incredibly spacious room with high ceilings, a king-size bed, and a breathtaking bay window seat. There's a large restroom within this room that has one of the most luxurious showers I've ever used! Even if I hadn't ventured into the rest of the home, I would've been comfortable in this space for the entirety of our visit. However, I did love that the kitchen and living spaces were just around the corner. It made getting up and brewing coffee or grabbing a late afternoon snack an absolute breeze and I loved that I was able to float in and out of the tasting area for my wine fix.
The remaining bedrooms are located on the second floor of the home and there's easy access to another bathroom and even a coffee bar! No matter where you're located in this home, you'll feel comfortable and content. It's a great place for a family gathering or even a bachelorette weekend!
If you decide to venture off the premises, be sure to check out Trager Brothers Coffee for an excellent latte or stop by Vito's Lovingston for a slice of delicious pizza! Lovingston Winery is also only a 35-minute drive from the heart of Lynchburg, where there's plenty more to explore if you're looking for more of a city environment. However, I highly recommend taking full advantage of the small, mountain-town vibes that Lovingston has to offer!
P.S. (Is it okay to add a P.S. to a blog post? I don't know, but I'm doing it anyway) I am officially considering Lovingston Winery a good luck charm. During our stay, we were neck-deep in the madness that was attempting to purchase tickets to Taylor Swift's Eras Tour. We had zero luck with the initial pre-sale at our home, but the next day at Lovingston, we managed to secure two seats – in the middle of our wine tasting, no less! Talk about reason for celebration!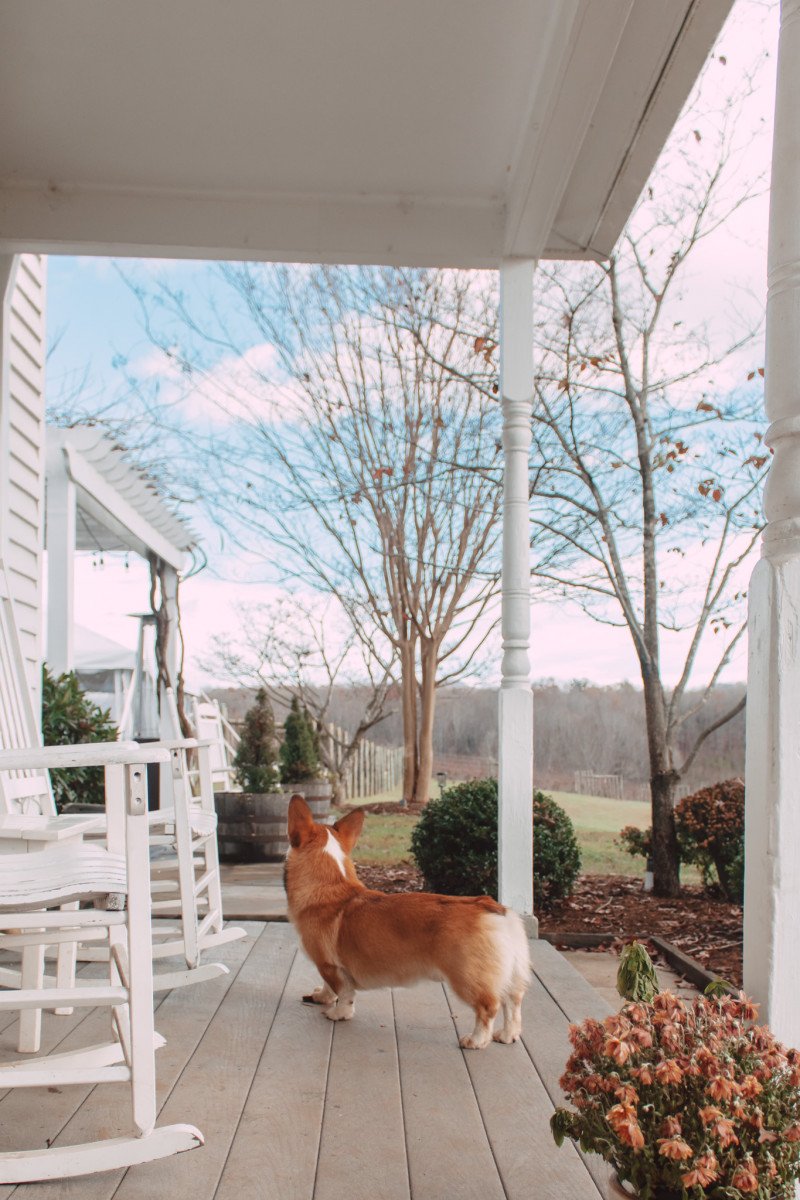 When will you be booking your cozy getaway at Lovingston Winery?
---
pin for later