More time at home means more time to read, and I've done just that!
My goal has been to read 10 books each month. I started the year strong with 11, the second month had 9, and I'm back up to 11 for March. That makes a grand total of, that's right, 30 books. I already reached my Goodreads reading challenge goal for the year. In March. I may or may not have cried with excitement and happiness as I changed my initial yearly goal from 30 to 80 – and heck, if I keep this up, I'll easily read over 100 by the end of 2020. Especially if I'm going to continue spending so much time indoors.
If you're finding yourself bored in the house, and you're in the house bored (TikTok anyone?) – might I suggest reading? Okay, I probably sound like a broken record at this point, but friends, reading is so much better for your mind than television, and it's just as entertaining (if not more entertaining – depending on your imagination). Reach for a good fictional story. Might I suggest one of my 5-star finds from March?
---
shop the books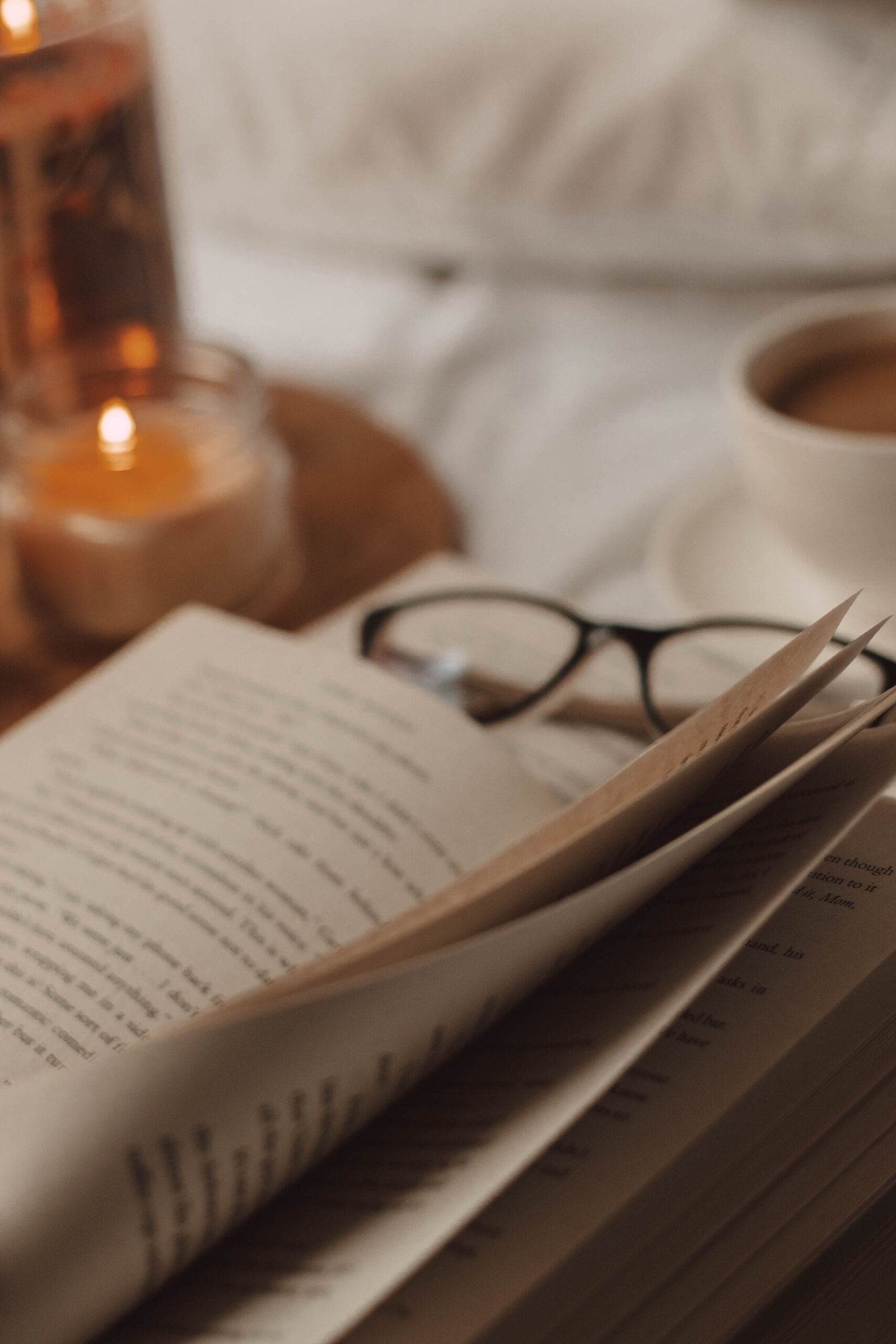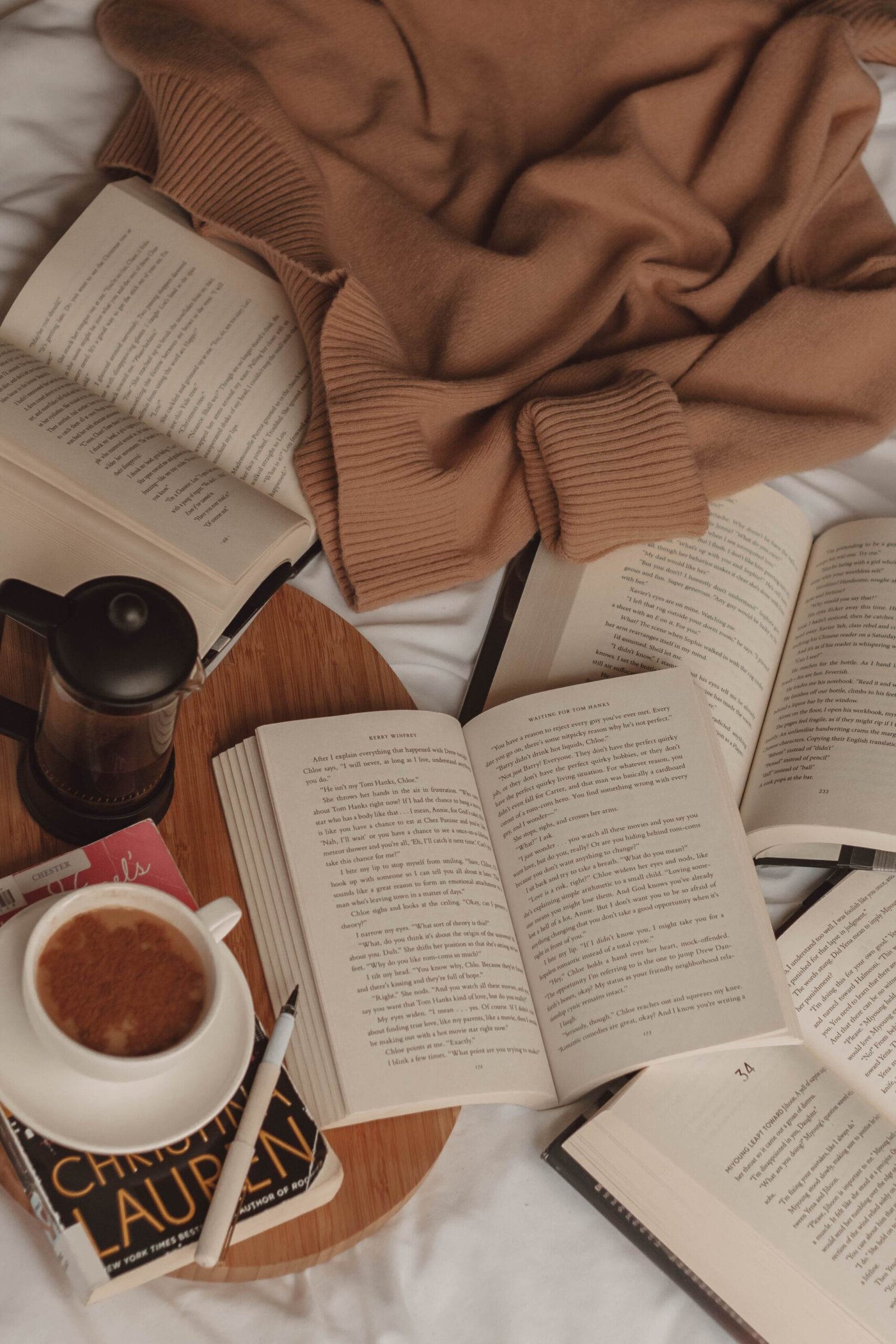 The 11 Books I Read in March
If you're interested in reading my reviews as they go live, follow my Goodreads account, and take a look at my bookstagram – where I'll share reviews on stories and on my feed!
Goodreads Synopsis:
Welcome to the Kingdom… where 'Happily Ever After' isn't just a promise, but a rule. Glimmering like a jewel behind its gateway, The Kingdom is an immersive fantasy theme park where guests soar on virtual dragons, castles loom like giants, and bioengineered species–formerly extinct–roam free. Ana is one of seven Fantasists, beautiful "princesses" engineered to make dreams come true. When she meets park employee Owen, Ana begins to experience emotions beyond her programming including, for the first time… love. But the fairytale becomes a nightmare when Ana is accused of murdering Owen, igniting the trial of the century. Through courtroom testimony, interviews, and Ana's memories of Owen, emerges a tale of love, lies, and cruelty–and what it truly means to be human.
Review: ★★★★★
What's not to love about this book? It sucks you in from the moment you open it up. Imagine Disney World and Sea World have combined in the future to create a "hybrid" world where you're able to visit with those who aren't quite human – but they are created to be your "fantasy." Imagine that there's been a human murder, and one of those hybrids was involved – but several hybrids have also gone missing. Imagine that the hybrids are learning to process feelings and emotions. It's got all the elements of a good sci-fi adventure and I read almost all of it in one day just because I couldn't wait to see what happened next. Now I can only hope there will be a second book because this one was so dang good.
Goodreads Synopsis:
Big Little Lies follows three women, each at a crossroads: Madeline is a force to be reckoned with. She's funny and biting, passionate, she remembers everything and forgives no one. Her ex-husband and his yogi new wife have moved into her beloved beachside community, and their daughter is in the same kindergarten class as Madeline's youngest (how is this possible?). And to top it all off, Madeline's teenage daughter seems to be choosing Madeline's ex-husband over her. (How. Is. This. Possible?). Celeste is the kind of beautiful woman who makes the world stop and stare. While she may seem a bit flustered at times, who wouldn't be, with those rambunctious twin boys? Now that the boys are starting school, Celeste and her husband look set to become the king and queen of the school parent body. But royalty often comes at a price, and Celeste is grappling with how much more she is willing to pay. New to town, single mom Jane is so young that another mother mistakes her for the nanny. Jane is sad beyond her years and harbors secret doubts about her son. But why? While Madeline and Celeste soon take Jane under their wing, none of them realizes how the arrival of Jane and her inscrutable little boy will affect them all. Big Little Lies is a brilliant take on ex-husbands and second wives, mothers and daughters, schoolyard scandal, and the dangerous little lies we tell ourselves just to survive.
Review: ★★★★★
Where do I even begin with this book? I had heard excellent things about Liane Moriarty's writing, but I never expected it to be THIS spectacular. This book was a rollercoaster of emotions. One moment I was chortling with laughter over Madeline's affinity for drama, and the next second I was gasping over the many challenges Celeste faced throughout her life. I related to Jane in her suffering and determination to make something of her life – while also battling constant anxiety. And I even appreciate Bonnie's quiet wisdom (however annoying she may have been). I got angry when the women were angry, and smiled when they were enjoying coffee at Blue Blues. I felt everything they did. I highly recommend listening to the audiobook version of this, as the narration really added that special something while going through this story. This book was phenomenal. Truly.
Goodreads Synopsis:
Meet Nina Hill: A young woman supremely confident in her own…shell. The only child of a single mother, Nina has her life just as she wants it: a job in a bookstore, a kick-butt trivia team, a world-class planner and a cat named Phil. If she sometimes suspects there might be more to life than reading, she just shrugs and picks up a new book. When the father Nina never knew existed suddenly dies, leaving behind innumerable sisters, brothers, nieces, and nephews, Nina is horrified. They all live close by! They're all–or mostly all–excited to meet her! She'll have to Speak. To. Strangers. It's a disaster! And as if that wasn't enough, Tom, her trivia nemesis, has turned out to be cute, funny, and deeply interested in getting to know her. Doesn't he realize what a terrible idea that is? Nina considers her options.
1. Completely change her name and appearance. (Too drastic, plus she likes her hair.)
2. Flee to a deserted island. (Hard pass, see: coffee).
3. Hide in a corner of her apartment and rock back and forth. (Already doing it.) It's time for Nina to come out of her comfortable shell, but she isn't convinced real life could ever live up to fiction. It's going to take a brand-new family, a persistent suitor, and the combined effects of ice cream and trivia to make her turn her own fresh page.
Review: ★★★★★
Where does one even begin when they believe they've found their new favorite book? I've had the same favorite book for over ten years, and in the blink of an eye, The Bookish Life of Nina Hill has surpassed that favorite book and become my NEW favorite book. I've never related so intensely to any one character. From Nina's intense desire to read, to her witty conversations with her cat, and even her panic attacks (so relatable that they made me genuinely cry). I laughed out loud along with this book more than I have while reading any other book. I wanted to hug at least five of the characters during multiple moments. The use of sarcasm hand-in-hand with genuine moments of love, sadness, or some other intense emotion made me feel like I was on the best kind of rollercoaster. And the moment I closed the pages, I wanted to open them and begin all over again. Abbi Waxman is an utter literary genius for making me feel like this book was hugging me throughout the entire reading experience. It actually took me "so long" to finish, only because I didn't want it to end!
Goodreads Synopsis:
Can she write a world gone wrong? A certain pen, a certain book, and a certain person can craft entirely new worlds through a branch of science called scriptology. Elsa comes from one such world that was written into creation, where her mother―a noted scriptologist―constantly alters and expands their reality. But when her home is attacked and her mother kidnapped, Elsa is forced to cross into the real world and use her own scriptology gifts to find her. In an alternative Victorian Italy, Elsa finds a secret society of young scientists with a gift for mechanics, alchemy, or scriptology―and meets Leo, a gorgeous mechanist with a smart mouth and tragic past. She recruits the help of these fellow geniuses just as an assassin arrives on their doorstep. In this thrilling debut, worlds collide as Elsa unveils a deep political conspiracy seeking to unlock the most dangerous weapon ever created―and only she can stop it.
Review: ★★★☆☆
I'm not sure I could say I loved this book, but I also didn't hate it. It was that in-between feeling of genuine LIKE. It was an interesting story, filled with the kinds of tropes I typically enjoy: books that become worlds, friends-to-lovers, betrayal, etc. But I guess it just felt like it was missing something. It felt predictable. However, it ended on a fabulous cliffhanger, so I'm hopeful that the second book will fill in the gaps and make me love the story 100%.
Goodreads Synopsis:
Of course I want to be like them. They're beautiful as blades forged in some divine fire. They will live forever. And Cardan is even more beautiful than the rest. I hate him more than all the others. I hate him so much that sometimes when I look at him, I can hardly breathe. Jude was seven when her parents were murdered and she and her two sisters were stolen away to live in the treacherous High Court of Faerie. Ten years later, Jude wants nothing more than to belong there, despite her mortality. But many of the fey despise humans. Especially Prince Cardan, the youngest and wickedest son of the High King. To win a place at the Court, she must defy him–and face the consequences. As Jude becomes more deeply embroiled in palace intrigues and deceptions, she discovers her own capacity for trickery and bloodshed. But as betrayal threatens to drown the Courts of Faerie in violence, Jude will need to risk her life in a dangerous alliance to save her sisters, and Faerie itself.
Review: ★★★☆☆
This book was actually a pretty quick read for me. I was surprised that I wasn't more devoted to the story, because faerie tales are my favorite style of book. However, I just felt like this one was an interesting enemies-to-lovers trope with a great amount of garish faerie destruction and glamours. If you like fae, you'll like this. That's my very simple review! Hoping the rest of the trilogy brings more excitement, because this one kind of fell flat.
Goodreads Synopsis:
With her daughter to care for and her abuela to help support, high school senior Emoni Santiago has to make the tough decisions, and do what must be done. The one place she can let her responsibilities go is in the kitchen, where she adds a little something magical to everything she cooks, turning her food into straight-up goodness. Still, she knows she doesn't have enough time for her school's new culinary arts class, doesn't have the money for the class's trip to Spain — and shouldn't still be dreaming of someday working in a real kitchen. But even with all the rules she has for her life — and all the rules everyone expects her to play by — once Emoni starts cooking, her only real choice is to let her talent break free.
Review: ★★★★☆
Well, now I'm craving some really great Spanish food. Emoni won my heart in an instant with her passion for cooking, her love for Babygirl, and her intense desire to do what's right for her family (near and far). I found myself wishing she would do what's right for herself through the entire book. I will admit that this plot was quite predictable – in a comforting way. Things pretty much went right every step of the way – from the beginning to the end, and that's the only reason it didn't receive a full five stars from me. However, it was definitely a feel-good story with extra cinnamon dust sprinkled on top (and you'll get that reference once you read). It's light and cheerful and full of family bonding and love!
Goodreads Synopsis:
Far beneath the surface of the earth, upon the shores of the Starless Sea, there is a labyrinthine collection of tunnels and rooms filled with stories. The entryways that lead to this sanctuary are often hidden, sometimes on forest floors, sometimes in private homes, sometimes in plain sight. But those who seek will find. Their doors have been waiting for them. Zachary Ezra Rawlins is searching for his door, though he does not know it. He follows a silent siren song, an inexplicable knowledge that he is meant for another place. When he discovers a mysterious book in the stacks of his campus library he begins to read, entranced by tales of lovelorn prisoners, lost cities, and nameless acolytes. Suddenly a turn of the page brings Zachary to a story from his own childhood impossibly written in this book that is older than he is. A bee, a key, and a sword emblazoned on the book lead Zachary to two people who will change the course of his life: Mirabel, a fierce, pink-haired painter, and Dorian, a handsome, barefoot man with shifting alliances. These strangers guide Zachary through masquerade party dances and whispered back room stories to the headquarters of a secret society where doorknobs hang from ribbons, and finally through a door conjured from paint to the place he has always yearned for. Amid twisting tunnels filled with books, gilded ballrooms, and wine-dark shores Zachary falls into an intoxicating world soaked in romance and mystery. But a battle is raging over the fate of this place and though there are those who would willingly sacrifice everything to protect it, there are just as many intent on its destruction. As Zachary, Mirabel, and Dorian venture deeper into the space and its histories and myths, searching for answers and each other, a timeless love story unspools, casting a spell of pirates, painters, lovers, liars, and ships that sail upon a Starless Sea.
Review: ★★★★★
The only way I can think to describe this book is that it's a series of bedtime stories mixed with reality. I highly suggest enjoying the audiobook, because it truly felt like I was being told these strange and wondrous stories, and I was enraptured from the very beginning. I adored The Night Circus, but The Starless Sea quickly takes first place in my heart. I'd actually like to listen to this again already, and I'm feeling quite a book hangover now, like no other story could possibly compare to how enthralling this one was. In fact, this wasn't even just ONE story, but hundreds within a book. I can't even begin to explain the plot, so I'd just say PLEASE read this, for heaven's sake.
Goodreads Synopsis:
After losing her fiancé in the Vietnam War, nineteen-year-old Laurel Haley takes a job in England, hoping the distance will mend her shattered heart. Laurel expects the pain might lessen but does not foresee the beguiling man she meets or that they'll go to Paris, where the city's magic will take over and alter everything Laurel believes about love. Thirty years later, Laurel's daughter Annie is newly engaged and an old question resurfaces: who is Annie's father and what happened to him? Laurel has always been vague about the details and Annie's told herself it doesn't matter. But with her impending marriage, Annie has to know everything. Why won't Laurel tell her the truth? The key to unlocking Laurel's secrets starts with a mysterious book about an infamous woman known as the Duchess of Marlborough. Annie's quest to understand the Duchess, and therefore her own history, takes her from a charming hamlet in the English countryside, to a decaying estate kept behind barbed wire, and ultimately to Paris where answers will be found at last.
Review: ★★★★★
Beginning this story, I was expecting a true historical fiction, where the entire plot was set in another time period. However, what I found to be true instead was that this tale followed three separate women and their stories – along with some surprise connections along the way. From crotchety (and hilarious) Gladys/Duchess/etc. to Pru, and even Annie – I was enthralled by this unique and relatable cast of characters. If this is what historical fiction can look like, please give me more of it!
the deep by rivers solomon
Goodreads Synopsis:
The water-breathing descendants of African slave women tossed overboard have built their own underwater society—and must reclaim the memories of their past to shape their future in this brilliantly imaginative novella inspired by the Hugo Award nominated song "The Deep" from Daveed Diggs' rap group Clipping. Yetu holds the memories for her people—water-dwelling descendants of pregnant African slave women thrown overboard by slave owners—who live idyllic lives in the deep. Their past, too traumatic to be remembered regularly, is forgotten by everyone, save one—the historian. This demanding role has been bestowed on Yetu. Yetu remembers for everyone, and the memories, painful and wonderful, traumatic and terrible and miraculous, are destroying her. And so, she flees to the surface, escaping the memories, the expectations, and the responsibilities—and discovers a world her people left behind long ago. Yetu will learn more than she ever expected to about her own past—and about the future of her people. If they are all to survive, they'll need to reclaim the memories, reclaim their identity—and own who they really are. Inspired by a song produced by the rap group Clipping for the This American Life episode "We Are In The Future," The Deep is vividly original and uniquely affecting.
Review: ★★★☆☆
Okay, I wasn't sure how to rate this book. It was the definition of bizarre. Maybe because it was entirely based on a song? I had a really hard time following it because the timeline bounced back and forth with nearly every chapter, and at least one character referred to themselves plurally, which was mega-confusing. The concept was challenging to grasp, but looking back after finishing it, I realized the tale itself was meaningful. The author's note at the end was pretty powerful, and so for that, I'm giving it 3 stars rather than the 2 I would've given had I felt that it didn't have a deeper meaning.
Goodreads Synopsis:
A thief. An officer. A guardian. Three strangers. One shared destiny . . . When the Last Days came, the planet of Laterre promised hope. But five hundred years later, it's now a place where an extravagant elite class reigns supreme; where the clouds hide the stars and the poor starve in the streets; where a rebel group, long thought dead, is resurfacing. Whispers of revolution have begun—a revolution that hinges on three unlikely heroes… Chatine is a street-savvy thief who will do anything to escape the brutal Regime, including spying on Marcellus, the grandson of the most powerful man on the planet. Marcellus is an officer—and the son of a traitor. Groomed to command by his legendary grandfather, Marcellus begins to doubt the government he's vowed to serve when he discovers a cryptic message that only one person, a girl named Alouette, can read. Alouette is living in an underground refuge, where she guards and protects the last surviving library on the planet. But a shocking murder will bring Alouette to the surface for the first time in twelve years…and plunge Laterre into chaos. All three have roles to play in a dangerous game of revolution—and together they will shape the future of a planet. Power, romance, and destiny collide in this sweeping reimagining of Victor Hugo's masterpiece Les Misérables.
Review: ★★★☆☆
Described as a futuristic/sci-fi Les Miserables, I had high hopes. I know Les Mis is already a relatively slow story, but somehow it was slowed down even more for the System Divine books? I kept hoping the next chapter would involve more adventure or action – something that made me want to come back for more. Instead, it waited until the last couple of chapters to even get interesting, and then, of course, ended on a cliffhanger because there's a sequel. I was listening to the audiobook at 1.5x speed and it was 18 hours long (and somewhat of a spoiler alert, but the second book is EVEN LONGER). I'm just hopeful that the next book draws me in more, because while this one had a great plot, I think it could've been SUPER condensed to create a quick-paced and enthralling tale in one book. Let's see if my mind is changed… *note: I'm several chapters into Between Burning Worlds and I'm already enjoying it more!
Goodreads Synopsis:
Secret Identities. Extraordinary Powers. She wants vengeance. He wants justice. The Renegades are a syndicate of prodigies — humans with extraordinary abilities — who emerged from the ruins of a crumbled society and established peace and order where chaos reigned. As champions of justice, they remain a symbol of hope and courage to everyone… except the villains they once overthrew. Nova has a reason to hate the Renegades, and she is on a mission for vengeance. As she gets closer to her target, she meets Adrian, a Renegade boy who believes in justice — and in Nova. But Nova's allegiance is to a villain who has the power to end them both.
Review: ★★★★★
YOU.GUYS. Read this book immediately. Honestly, that should be all my review includes. Meyer does it again! I mainly picked this up because I love the author, and I'm all about an entertaining sci-fi story. I stayed because the plot is so dang good. I've never read anything like it (which is an exciting thing for a bookworm to say). I'm so thrilled that I happened to pick up the rest of the trilogy from the library, because I can read them back-to-back and live in this world of Renegades and Anarchists for a little longer. I can't WAIT to see what happens next! Side note: I am dying to have Sketch's abilities. That's all.
---
Related Posts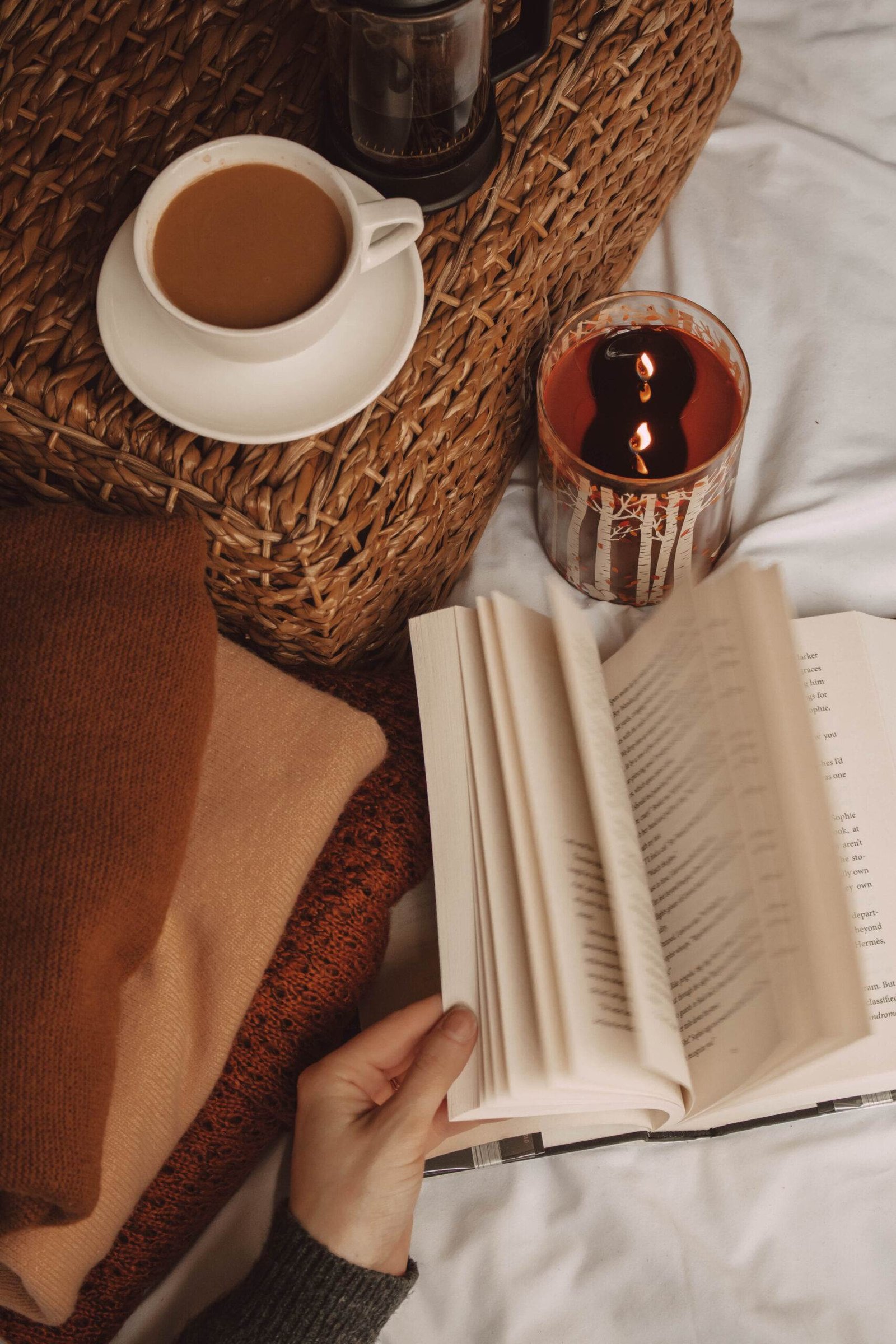 Have you read any of the 11 books I enjoyed in March?
---
Pin for Later