This post was originally published in December 2019. It has been updated to reflect the best and most festive Christmas pajamas of the season.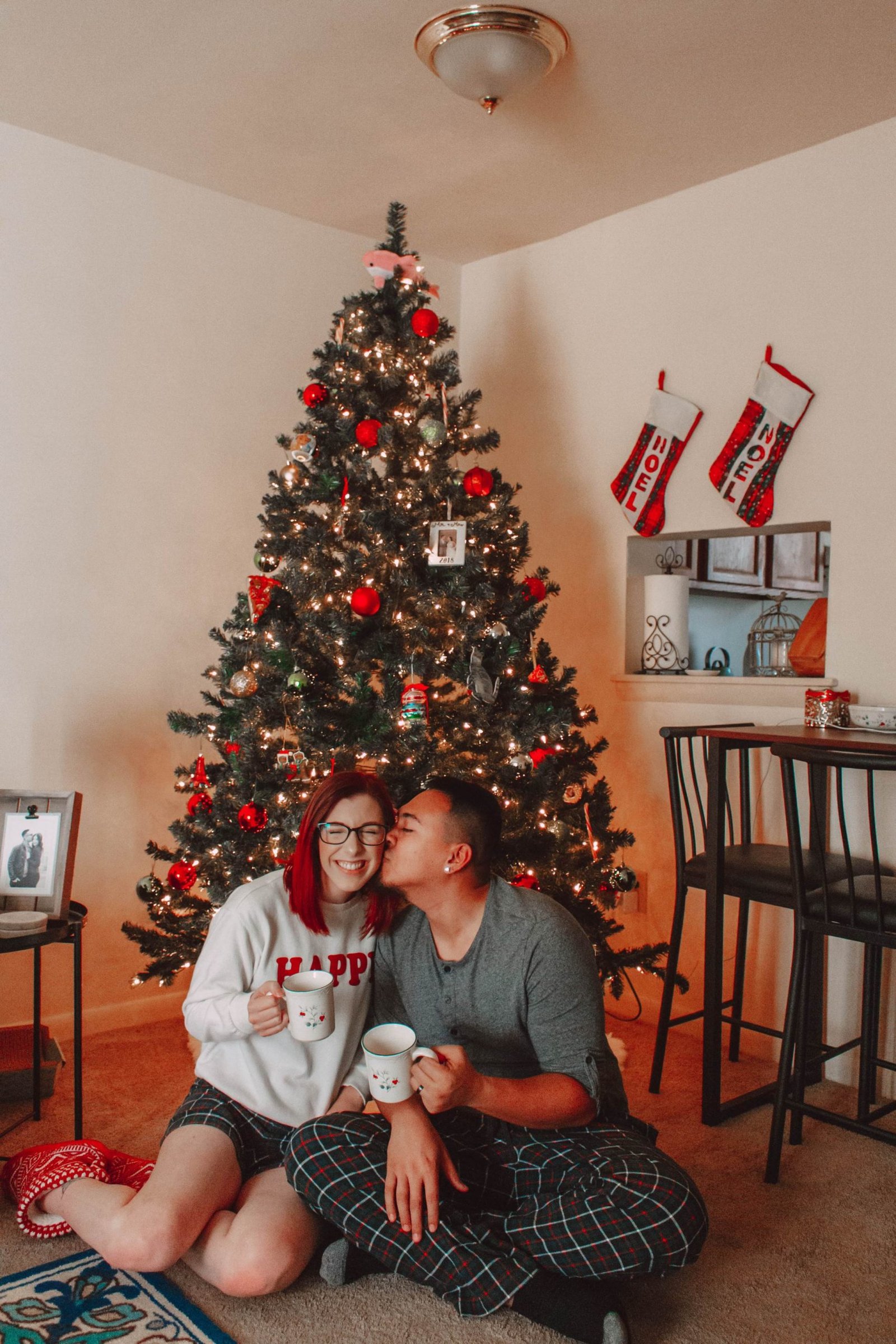 My husband and I love purchasing festive Christmas pajamas for the holiday season. Now I'm sharing my favorites with you!
It started a few years ago when I got us a few matching sets, and it became a tradition to wear them every Christmas Eve and Day! Several years into married life, and I'm still getting us cute pjs, even if they don't match perfectly. It's fun to have something cheesy to wear together during the holidays and beyond.
I've noticed that matching pajama sets have become increasingly popular for families over the past few years. We may not have children – and there's no way our cat would wear clothes – but we love to snuggle up in some plaid flannels or cozy sweats by our decorated tree on Christmas Eve while we watch festive movies and drink spiced mocha. I decided it was well past time for me to share my favorite Christmas pajamas with all of you! Whether you're single, taken, have a whole family, or even a pet, you'll find festive Christmas pajamas that catch your eye!
---
shop the post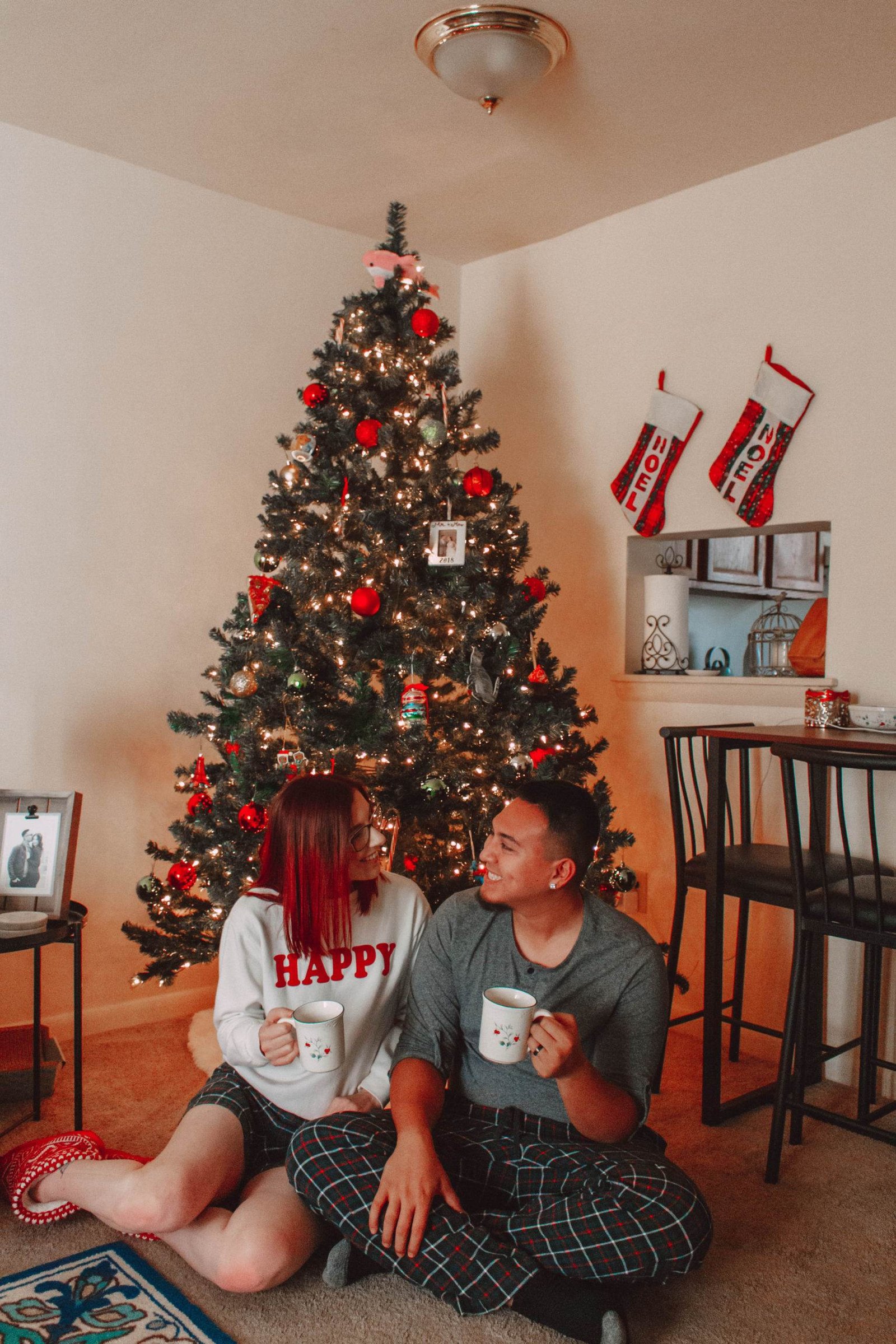 Some of my favorite retailers for Christmas pajamas are Old Navy, Target, Kohl's, and Macy's.
I'm dividing these up by retailer to make it a little easier to shop and sort through which pieces match if you're hoping to get something for your significant other as well. There are also a few "solo" items in there – and of course, if a pajama set stands out to you, get it whether or not you have someone to match. I often wear my cute, festive Christmas pajamas all year long!

Here are some of my favorites from Old Navy. I love that they offer really quality pieces at an affordable price, and have so many matching options!
Of course, Target always has great pajamas! I got my husband a pair with Maruchan products on it a few years back, and he's worn them thin! They're awesome.


I only recently discovered what a fabulous selection of holiday pjs Kohl's offers when I went there to shop with my sister. Even better, when I looked online, most of them were marked down! Grab them while they're on sale!
You really can't go wrong when it comes to department stores. They always have great picks for the whole family. Macy's in particular usually releases super high-quality pajamas for Christmas!

---
Related Posts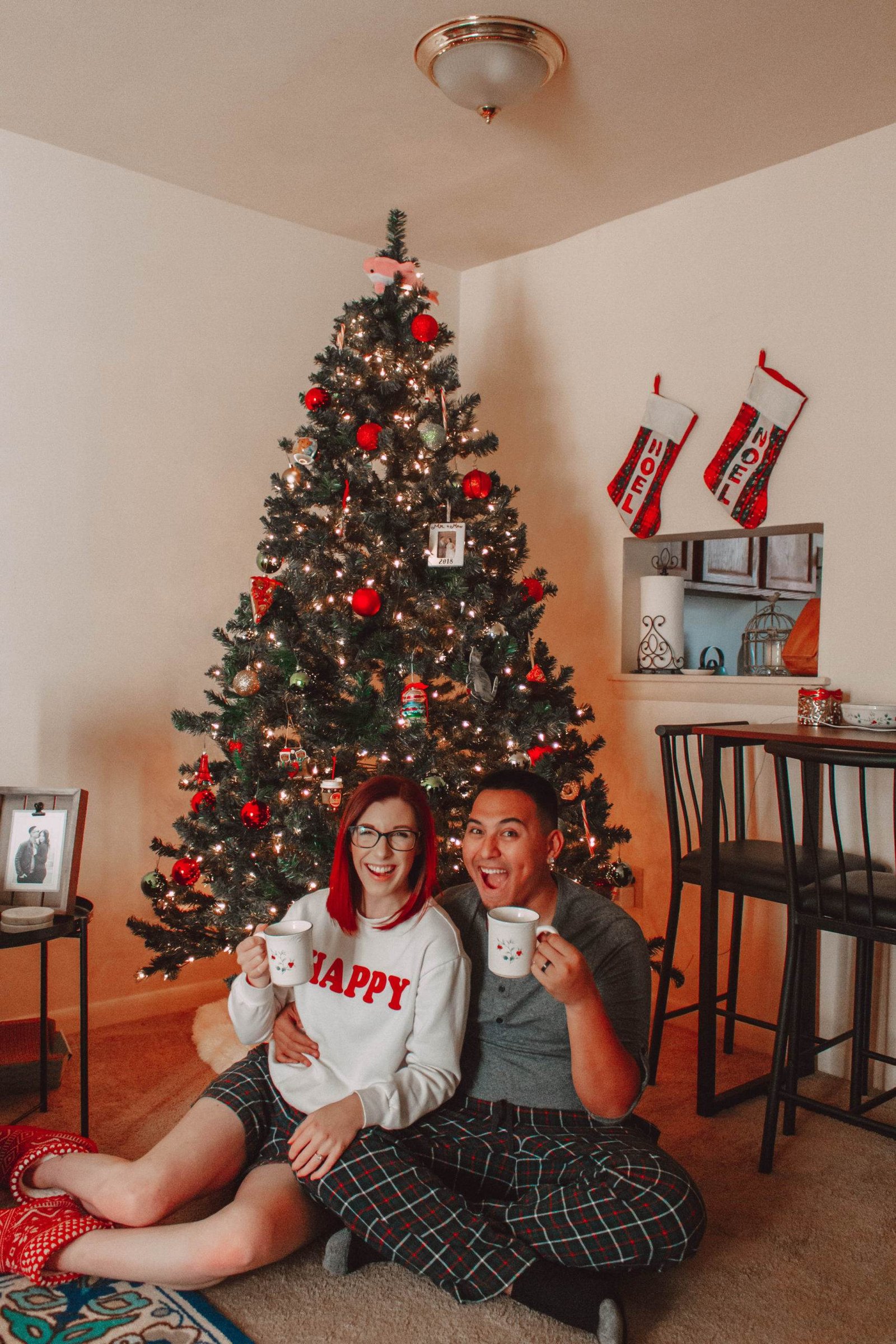 Which set of Christmas pajamas is your absolute favorite? Do you have any fun traditions with your family during the holiday season?
---
Pin for Later