A huge thank-you to NetGalley and the publisher for this advanced reader copy of Love Always, Christmas by Karen Schaler.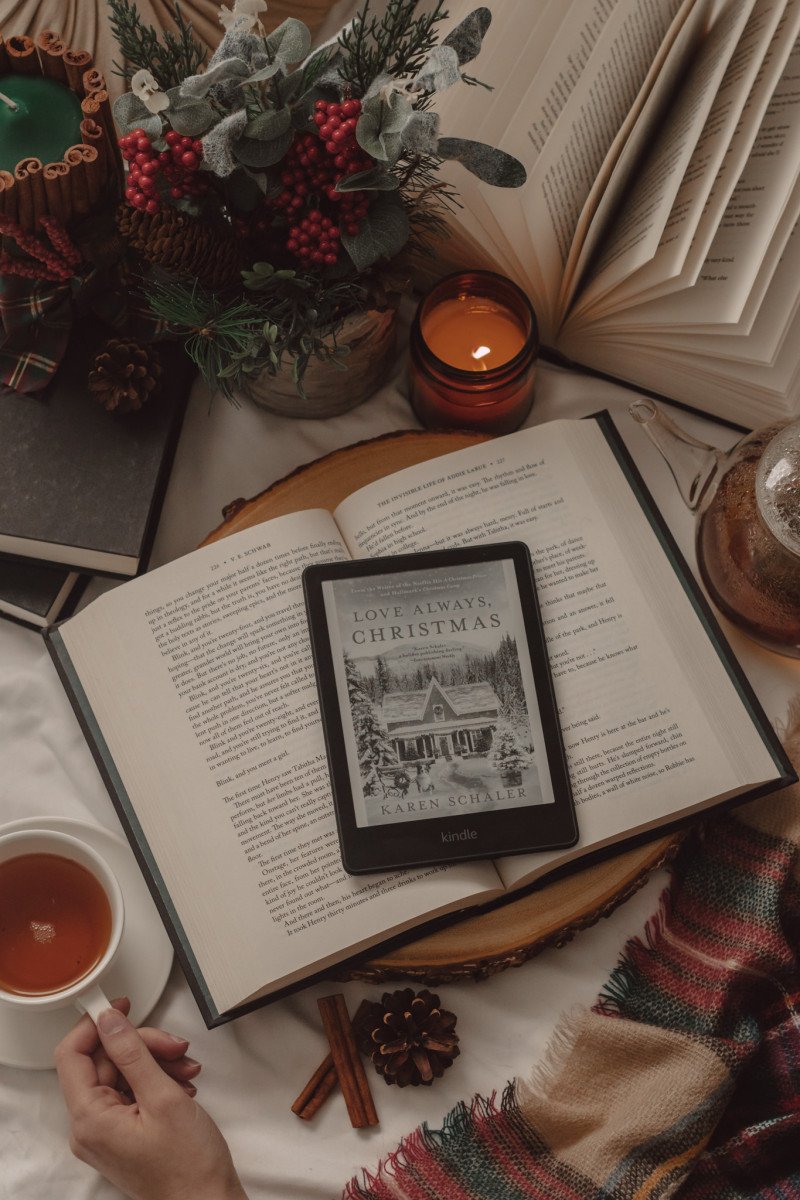 Looking for a sweet and heartwarming novel to kick off the holiday season? You'll want to read Love Always, Christmas by Karen Schaler.
A few years ago, I discovered Karen's book, Finding Christmas, and I was absolutely hooked after just a few pages. I immediately raced to get my hands on her entire backlist and completely fell in love with the way she imbued every single page with Christmas cheer. Now, I look forward to each and every new release. Love Always, Christmas was exactly what I needed to get me in a holly jolly mood.
After reading this wintery romance, you may want to try one of the delicious recipes included in the bonus content. Maybe you'll be interested in learning more about her Christmas Camp guide. If you're anything like me, you'll be sitting down to write a lengthy "Love Always Christmas" list (and if you do, make sure to let me know what you add to it)!
I can guarantee that no matter what, if you read Love Always, Christmas, you'll be sure to experience a wonderful dose of holiday cheer! Be sure to add this title to your reading list this season.
---
LOOKING FOR MORE BOOK REVIEWS?
My honest review of Love Always, Christmas by Karen Schaler.
Synopsis:
From Karen Schaler, the three-time Emmy Award–winning writer of Netflix sensation A Christmas Prince and Hallmark's Christmas Camp, the movie and novel, comes a sparkling new Christmas romance filled with humor, heart, and hope.
Libby is planning to spend the holidays alone until a mysterious Christmas card takes her on a life-changing journey where she discovers a family she didn't know she had and a love she was never expecting to find…
Libby Larson's Christmas wish is to get the holidays over as fast as possible. After losing her mom, her only family, she's bah humbugging Christmas, while desperately trying to save her childhood Seattle home.
But when Libby finds a twenty-year-old unopened Christmas card addressed to her mom, what she discovers inside takes her to the snowy mountain town of Holly Peak.
As family secrets start to unravel, Libby must rely on Holly Peak's handsome town manager, Adam Thompson, to help her find answers while reluctantly participating in the town's quirky Christmas traditions.
In the midst of merrymaking and mistletoe, Libby's life is forever changed when this Christmas brings her the gift of a family and true love.
Content Warnings: (major) Grief and Death of parent, (minor) Conversations surrounding toxic relationship, Abandonment, and Emotional abuse
Cue up your favorite holiday playlist.
Grab your mug of hot cocoa.
Put an extra log on the fireplace.
Set out a plate of gingerbread cookies.
And snuggle up by the Christmas tree.
Love Always, Christmas is about to put you in the most festive mood ever.
Anyone who knows me knows that in my world, Karen Schaler is the absolute Queen of Christmas. I've said time and again that I'm not sure anyone will ever be able to exceed her when it comes to spreading Christmas cheer. This story is yet another example of how wonderful her books are during the holiday season.
Normally, I go into Christmas books with a bit of a lower expectation for them. I'm not anticipating more than Hallmark-worthy cheese and romance with a side of predictability. However, I was pleasantly surprised by the depth and emotion in Love Always, Christmas. There was a lot more to this story than meets the eye and I enjoyed every minute of it (even when I felt a few tears splash my cheeks on occasion).
This book really gave me all of the found family vibes I crave during this season. Not only was the protagonist someone who I could relate to quite a lot (as a social media manager and blogger) but I absolutely adored all of the secondary characters as well… down to Rudolph the Australian Shepherd!
The concept of the "Love Always, Christmas" list was so creative that I actually got distracted halfway through my read. I wound up searching for local holiday events and towns to visit with my own loved ones. I wound up sitting with my husband for several hours, planning our own list for the season! Thank you, Karen, for inspiring us!
Now, as much as this book had fantastic emotional depth, I will say that it is a Christmas romcom, so insta-love is very much a part of the story. It was the first time I had actually been able to recognize this in a book and it made me giggle every once in a while. However, I do believe in "love at first sight," so I really can't judge if someone bonds with another over crushed gingerbread men and a good glass of Bordeaux. This romance was adorable and lighthearted and honestly perfect for a holiday read!
I couldn't have asked for more in my first Christmas book of the season. It was so heartwarming and constantly brought a smile to my face. I honestly can't wait to reread it each year as I do with Karen's other festive books. Oh, and I can't wait to get started with all of the great plans on my Love Always Christmas list!
---
purchase the book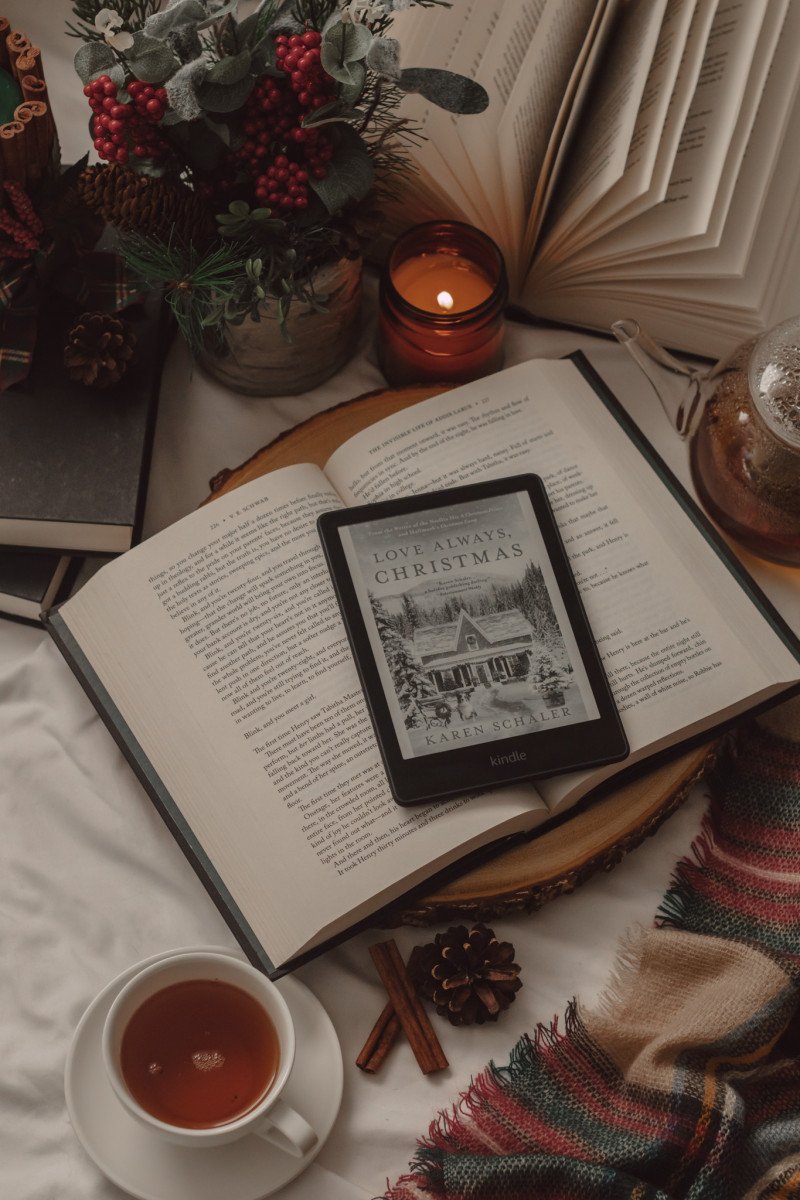 Will you be reading Love Always, Christmas?
---
pin for later