This post was originally published in October 2019. It has been updated and republished since then to give you the best information about what to wear to a winery in the fall.
One of my favorite things to do each autumn is head to the local wineries. Now I'm sharing exactly what to wear to a winery in the fall.
My husband and I absolutely love visiting new (and old favorite) wineries together. When it's a gorgeous day in the mountains with even more gorgeous autumn foliage, I start thinking that you don't even need a trip to Vermont in the fall when you've got somewhere as gorgeous as Charlottesville close by. I'm so thankful to live near this stunning area of Virginia!
Now that I've been to my fair share of wineries, I think I have the perfect outfit down to a science. This is the exact kind of look you'll often see me wearing when I spend a day winery-hopping in the fall.
---
shop the post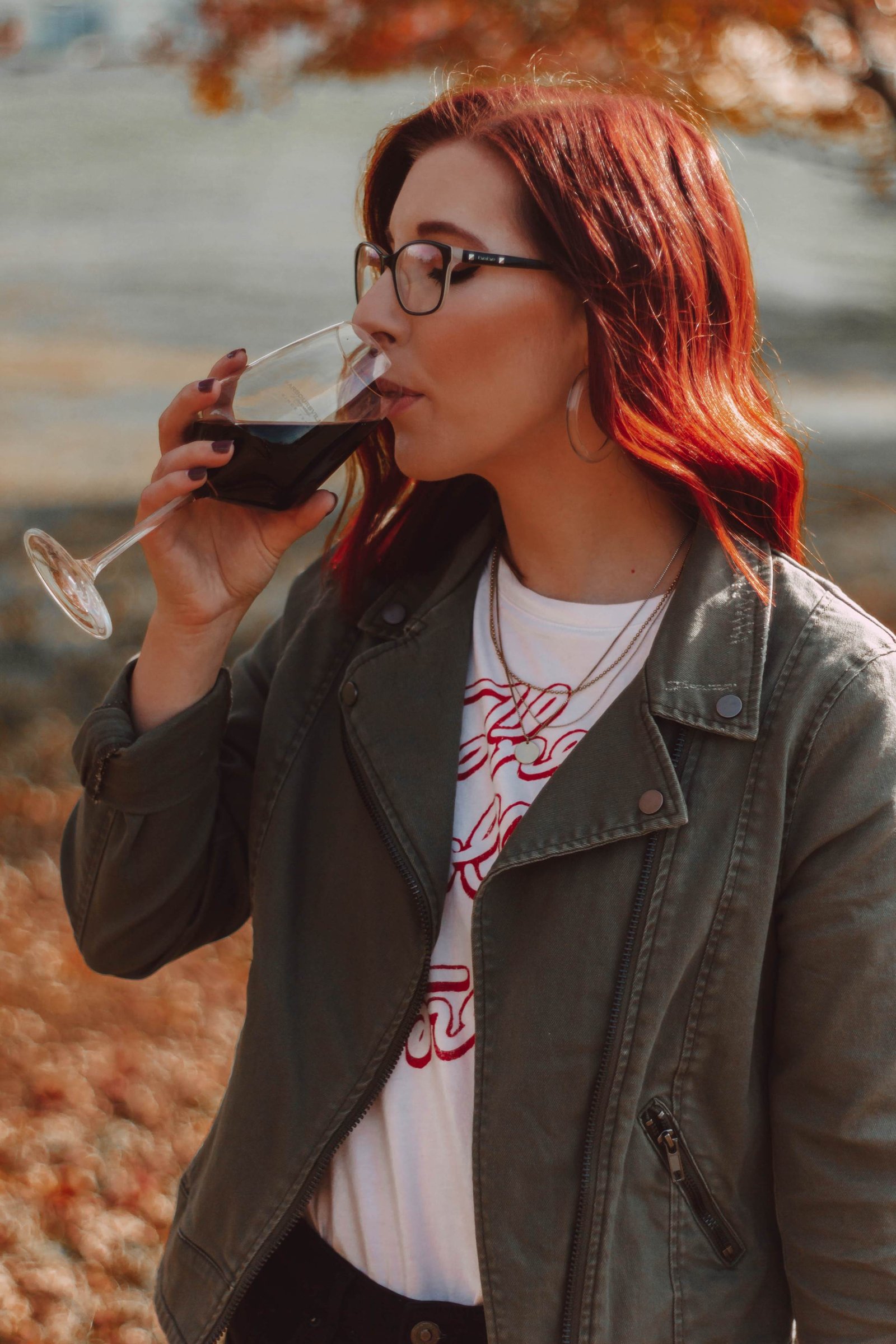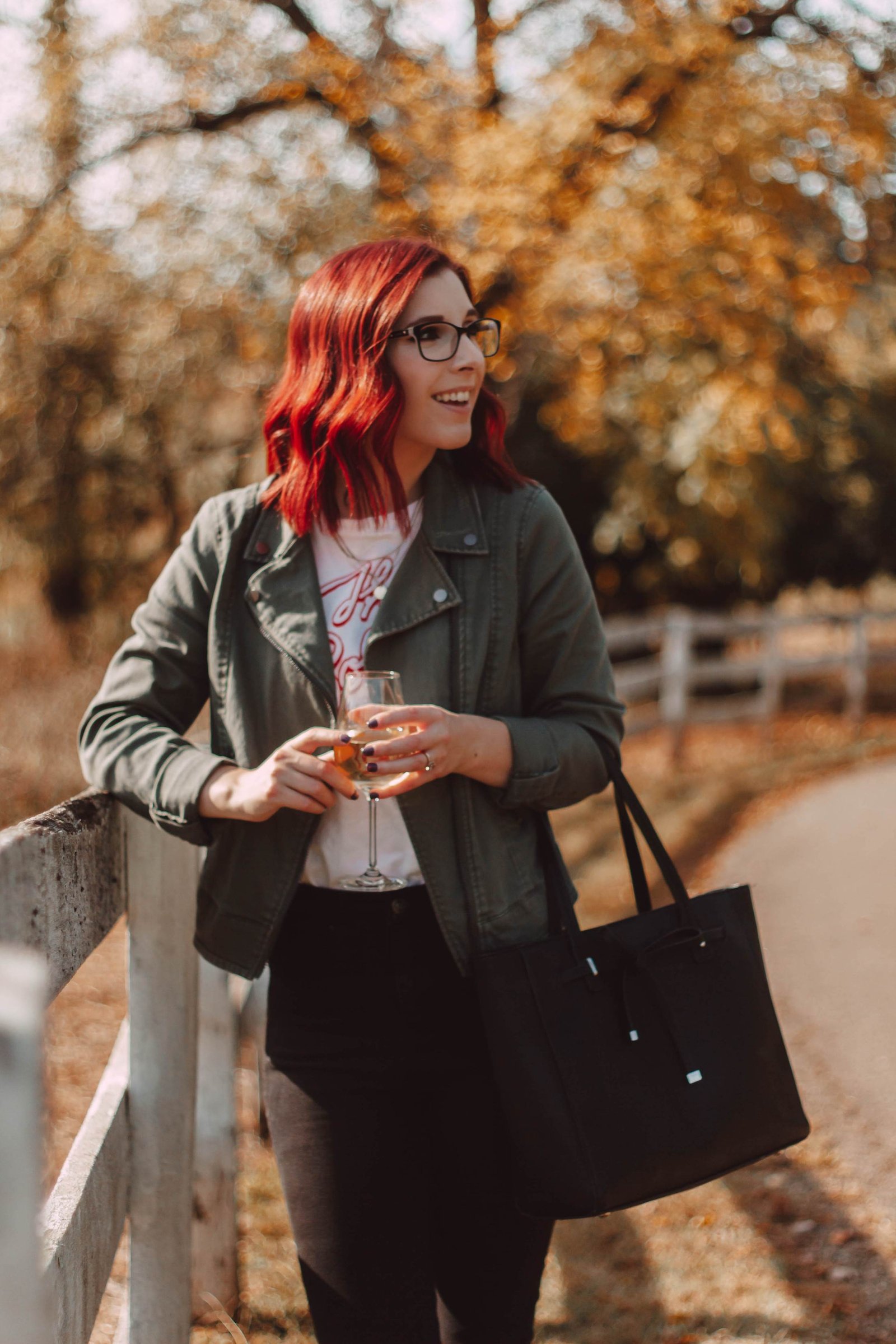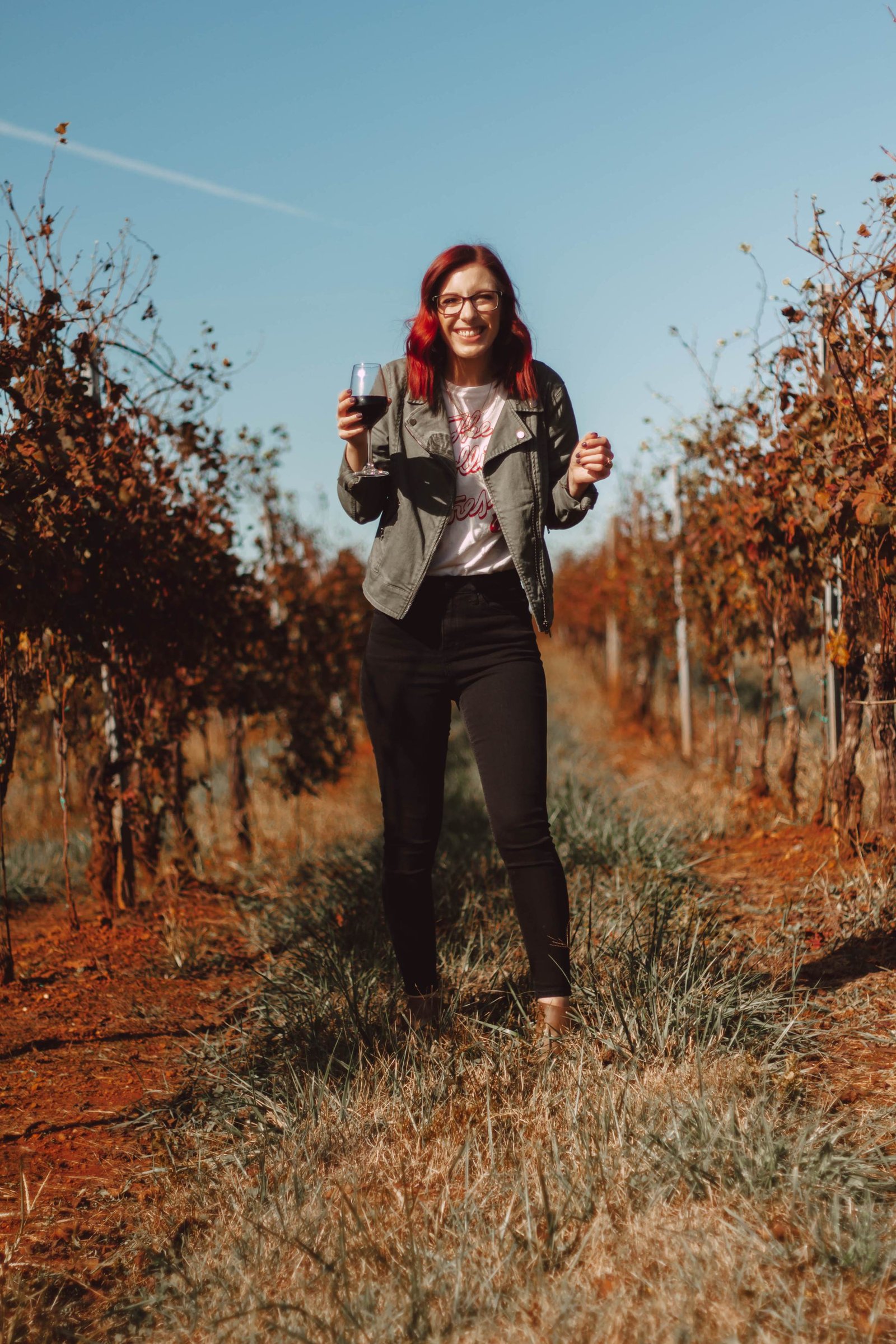 What to wear to a winery in the fall:
JAcket
More likely than not, you'll experience a briskness in the air. For us, since Charlottesville is in the mountains, it gets a little breezy, and a nice jacket is ideal to have on hand. If it's too sunny and warm, just wrap it around your waist to have on hand for later.

Graphic Tee
They're a conversation starter and immensely comfortable. It's something that you can easily tug on and you don't have to worry about looking overdressed at any one location. Plus, they pair super well with the jackets I mentioned above!

Comfy Pants
I don't know about you, but I tend to bloat just a little bit after drinking a decent amount of wine. Add in the snacks you're eating between wineries, the cheese plates you're getting with your tastings, and any restaurants you might visit, and you'll be glad you wore comfy pants.

Booties
Booties were made for wineries. They're the perfect option. If you're at a stunning vineyard and you want to go wandering, you know you'll be comfortable and practical, while also staying cute and matching your outfit.

---
Related Posts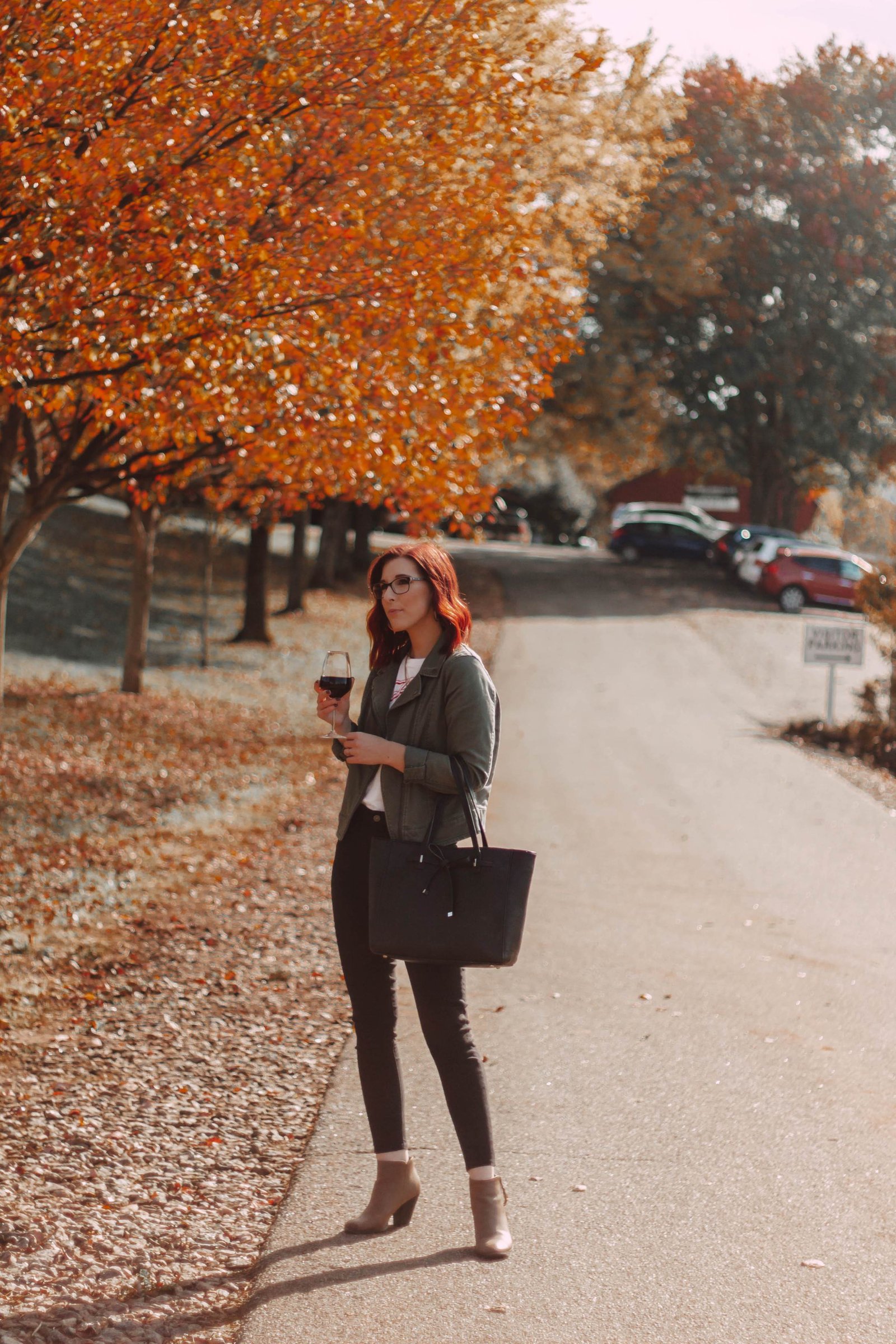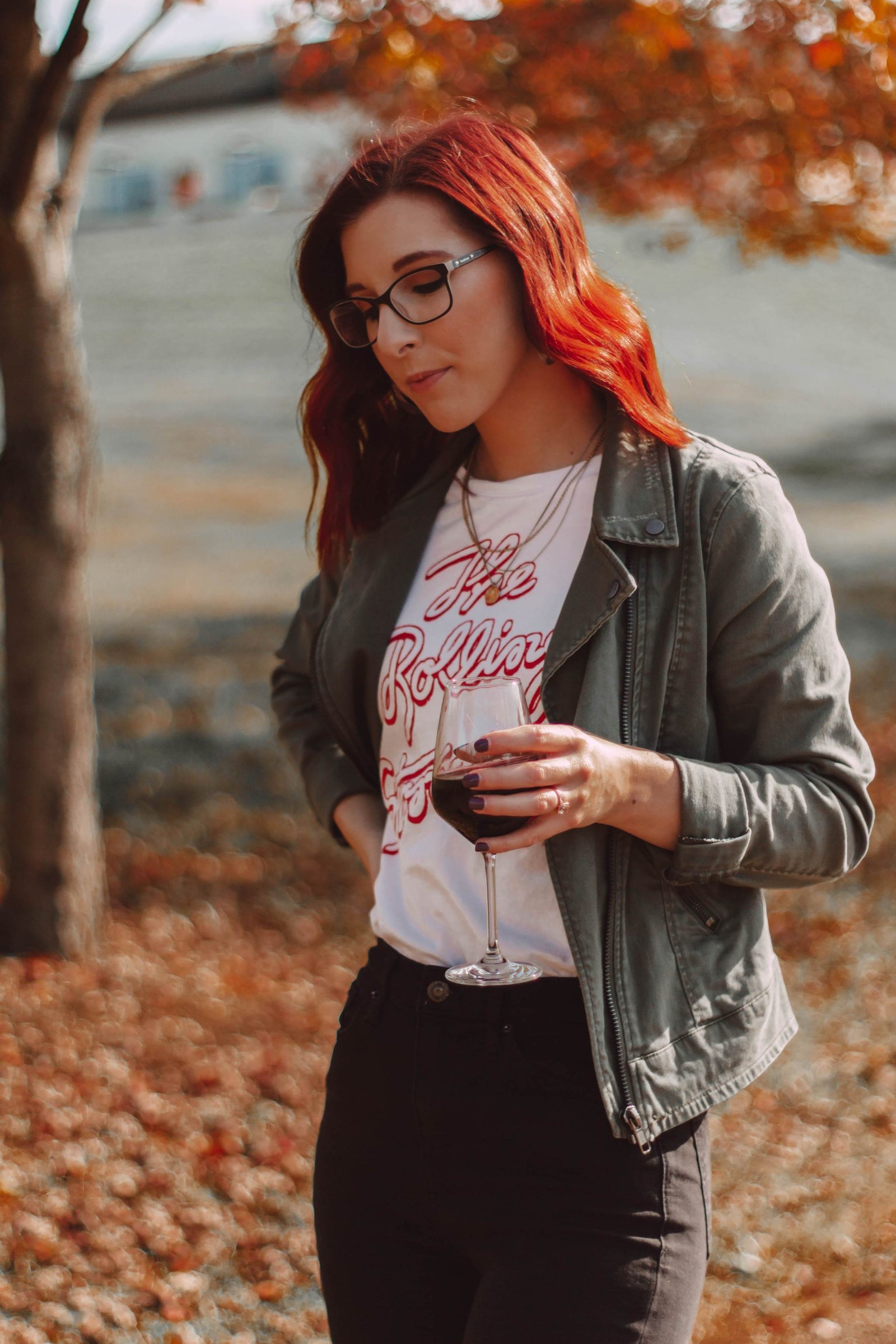 Which outfit combo would you wear to a winery in the fall?
---
pin for later