If there's one fall outfit you need in your closet for 2019, it's this one. Get it before it's gone, because I guarantee you won't want to stop wearing it!
Less than a month ago, I polled my Instagram followers about their fall style. Did they prefer blazers and kitten heels or oversized knits and sneakers? Maybe it was cozy cardigans and booties or possibly a graphic tee with paperbag pants! So many options are available in the fall season, because layering is much simpler. It seemed like my audience really loved just about every outfit idea that I shared, so I rounded up all the looks, and published an article on the "top ten outfits for autumn 2019."
Unsurprisingly, my Instagram friends weren't the only ones seeking fall outfit inspiration, because the post totally blew up on Pinterest! I was so excited that I went ahead and purchased several of the items, and now I'm sharing how I've styled one of the looks with just a couple additional accessories from my wardrobe.
---
Outfit Details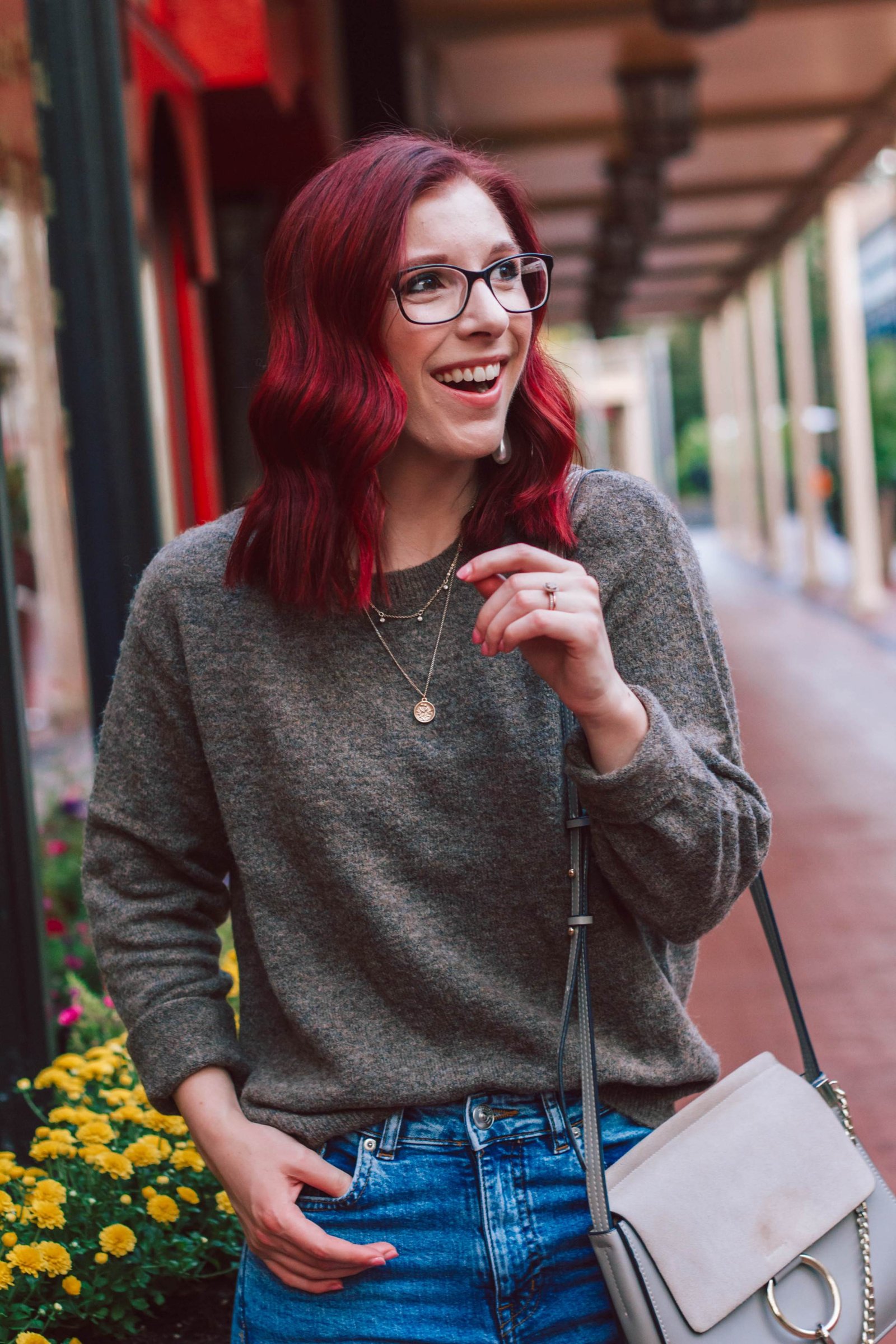 This sweater has already gone fully out of stock three times since I purchased it (just two weeks ago), so you definitely want to get your hands on it before it disappears.
Along with the most delightfully soft and cozy knit sweater (only $20, by the way), I purchased a pair of raw-hem straight-leg denim pants. I'm really trying to branch out when it comes to bottoms, because for years I've just lived in skinnies or leggings. Now, I've got boyfriend jeans, mom jeans, and straight-leg pants, and my next purchase is definitely going to be paperbag pants! It's a great way to mix up your autumn wardrobe, because it allows you to wear multiple tops in new ways – rather than just pairing them with the same bottoms every time.
I wanted to keep this look 100% true-to-me. My every day style is super laid-back, and in the fall, you'll typically find me running to Target wearing a sweater with jeans and sneakers – and not much to "dress it up" aside from jewelry! Layered necklaces are a key item for me, and I tend to reach for fun and quirky statement earrings as well. This gives the look a boost without any effort whatsoever. Once the temperatures drop for good, I guarantee you'll be seeing me in this outfit at least once a week!
---
Related Posts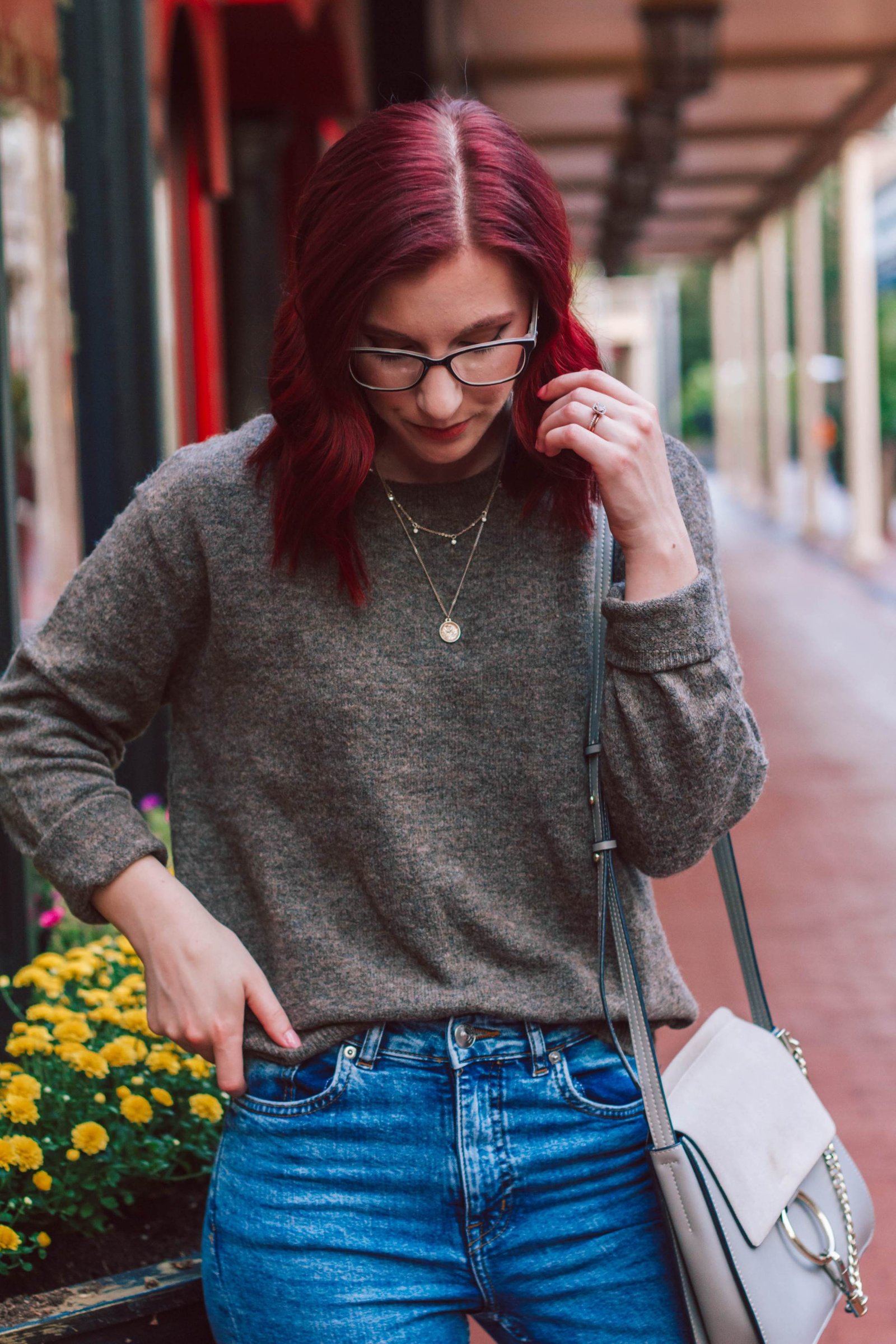 I know you want to wear this fall outfit 24/7. What's your go-to casual ensemble for the season?