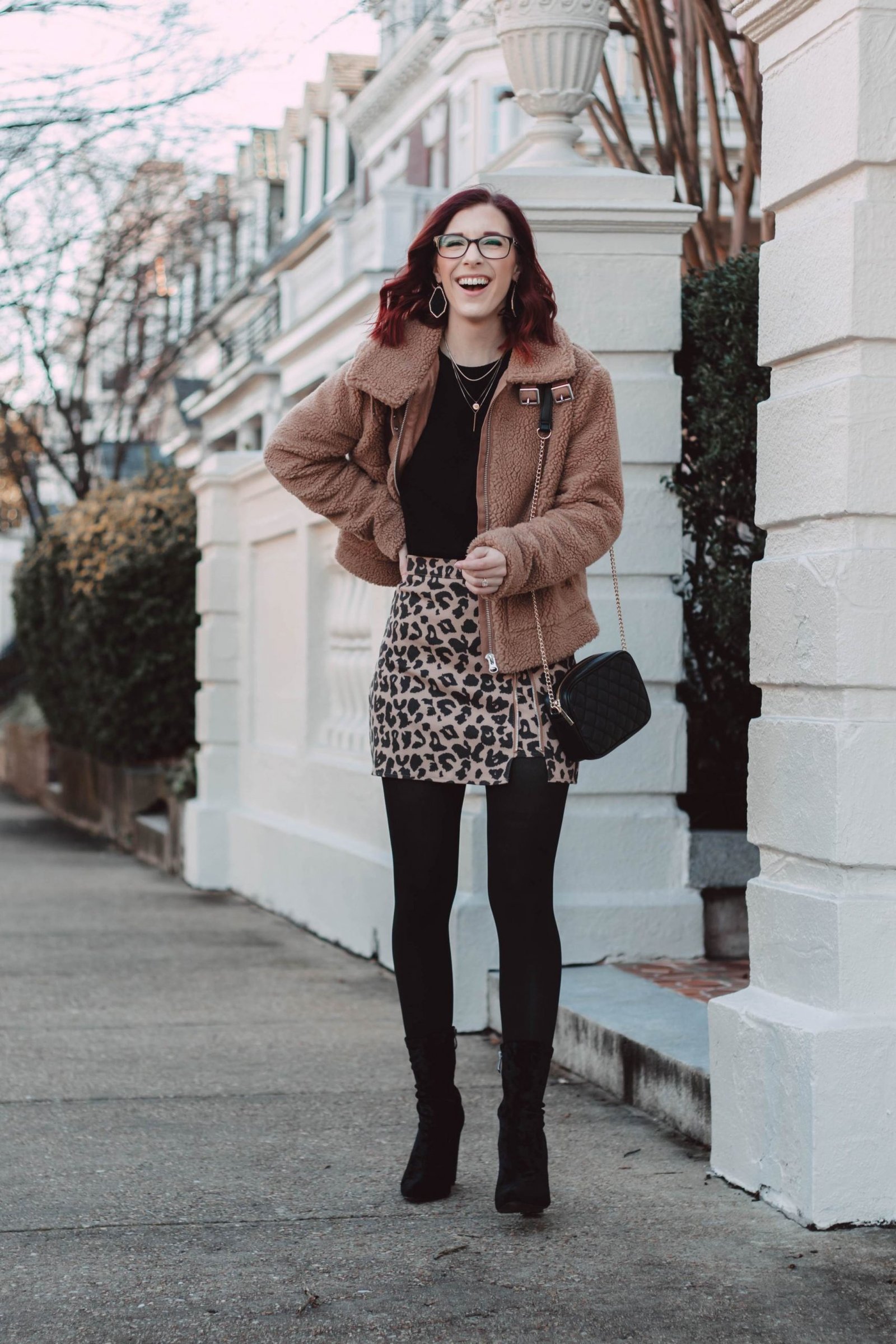 People tend to associate warmer colors with autumn, but I think they're beautiful long into winter and beyond. Here's how to make them work effortlessly.
If you're like me, the moment the leaves begin to fall, and the temperatures begin to drop, the warmer-colored clothing begins to move to the front of the wardrobe. However, this year, I made a conscious effort to continue wearing these tones long into winter, rather than subbing them all for black and gray and red all the time. Not that there's anything wrong with those options, but I've found that wearing warmer neutrals makes me feel happier and the colors usually flatter my skin tone much more.
One of the ways to easily incorporate warmer tones in the winter, is to marry them with darker colors, and the more typical blacks and grays I mentioned above. You can go ahead and disregard the "no black with brown" rule right away. It's as outdated as "no white after Labor Day" and I think it's utterly ridiculous. Black and brown look fantastic together!
---
outfit details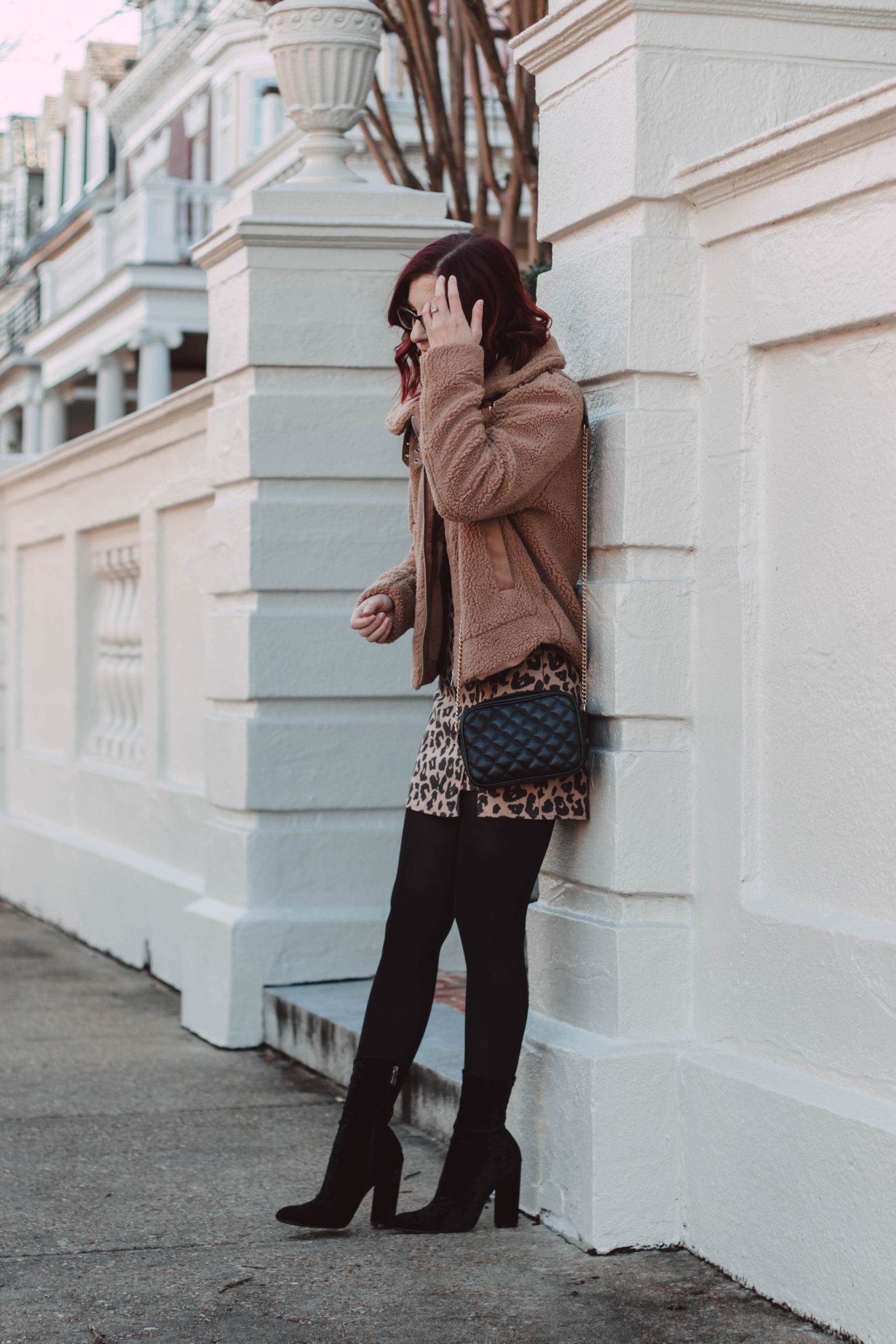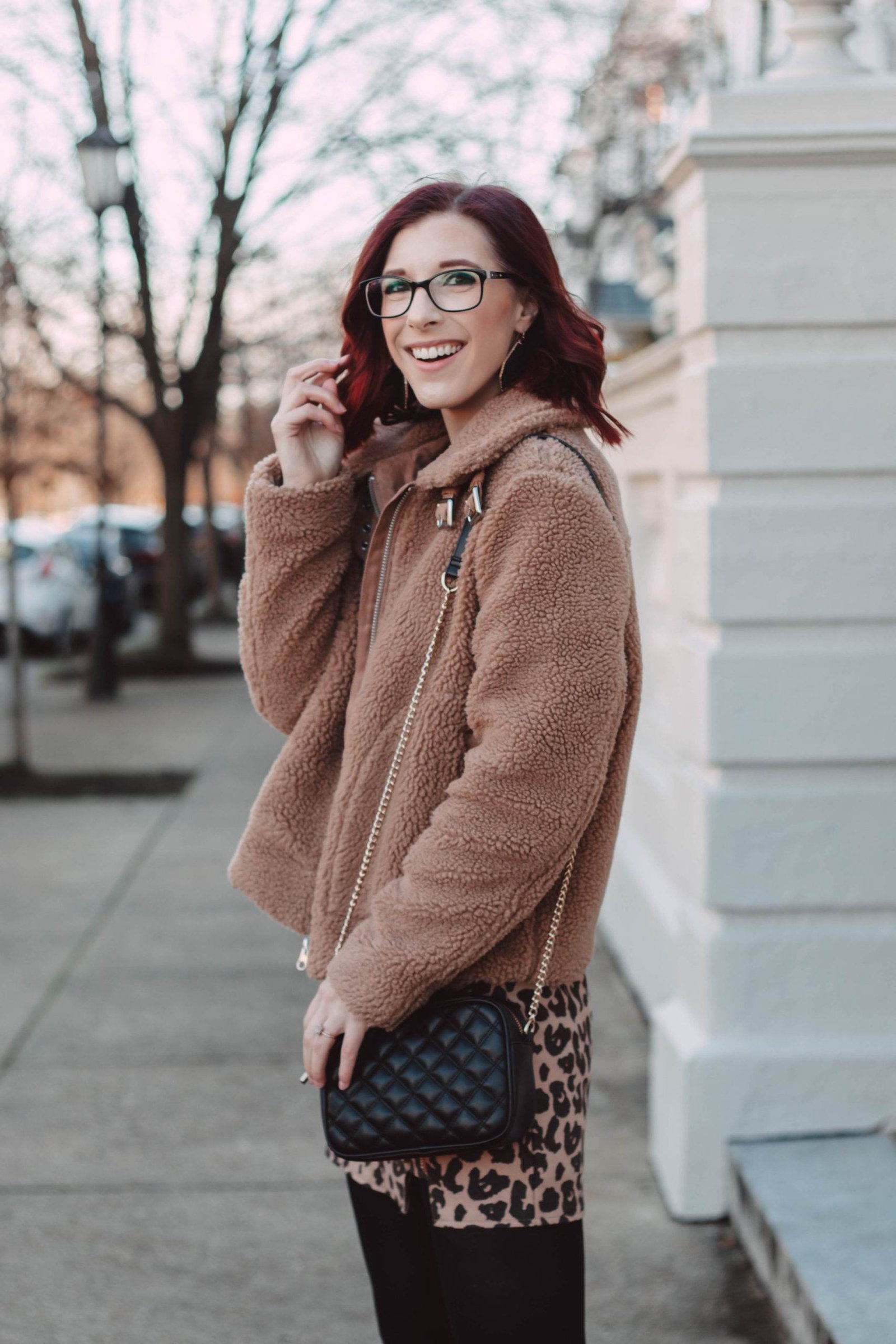 Classic leopard print is an excellent way to mix warmer colors with cool black.
I picked out this skort from Chicwish because I knew it was a neutral print I could style with both warm and cool tones. I've paired it with a white pullover that has red lettering, I've worn it with an oversized tan turtleneck, and here you can see that I incorporated both my cozy, camel-colored teddy coat and lots of black. There are so many ways to wear this piece, and while it's excellent with tights, boots, and a coat for the cold months, it will be equally adorable with a graphic tee and sneakers as spring creeps in.
If you're unsure of where to start with warm colors in the winter, I think I've made it abundantly clear that classic, neutral leopard is a great place to start. Once you've gotten your hands on that, you can reach for deep olive, rich burgundy, and plenty of rust colors. Get cardigans and coats, oversized sweaters, and accessories in these tones and play around with them. You never know what kind of fabulous outfit you'll create with warmer colors.
---
Related Posts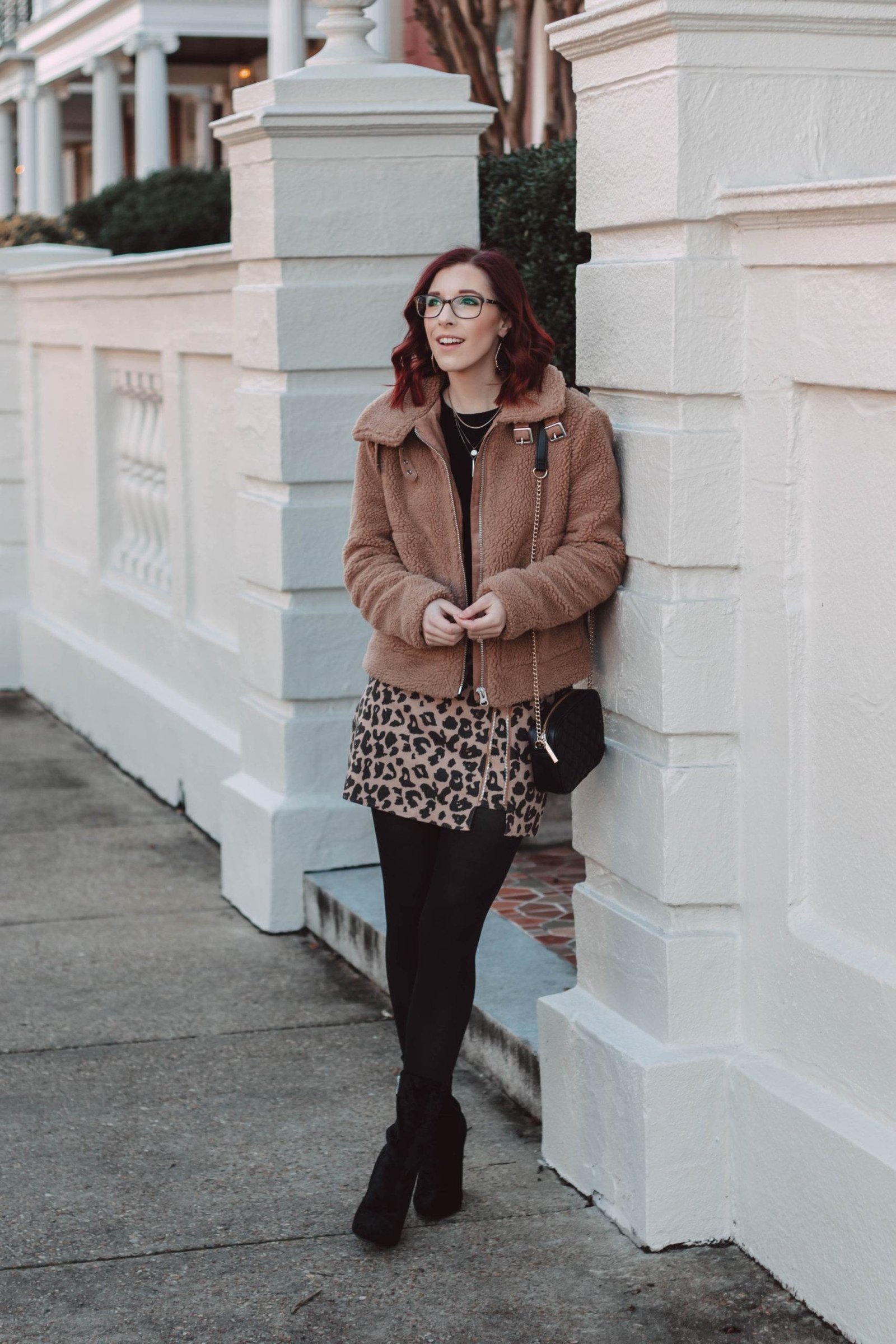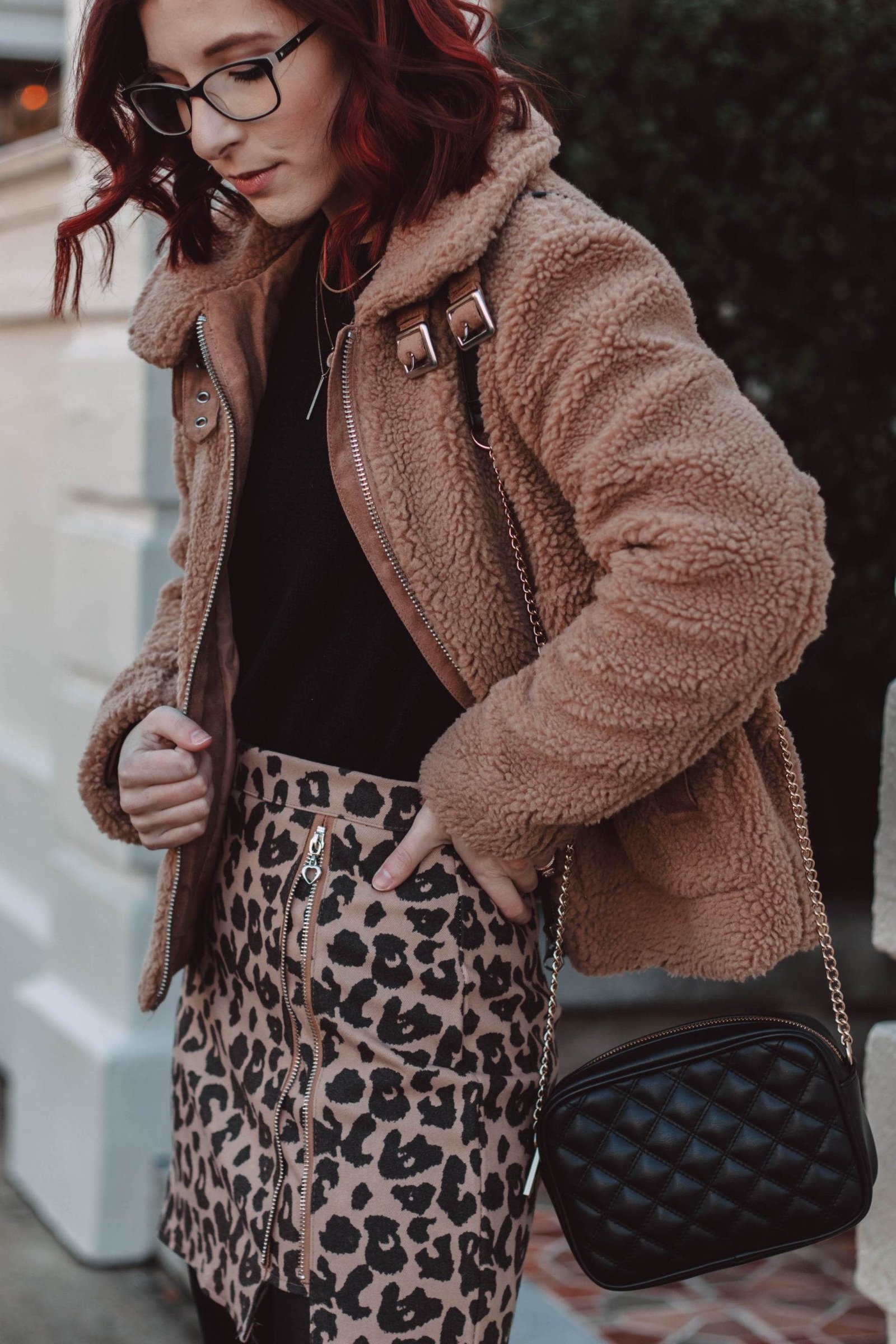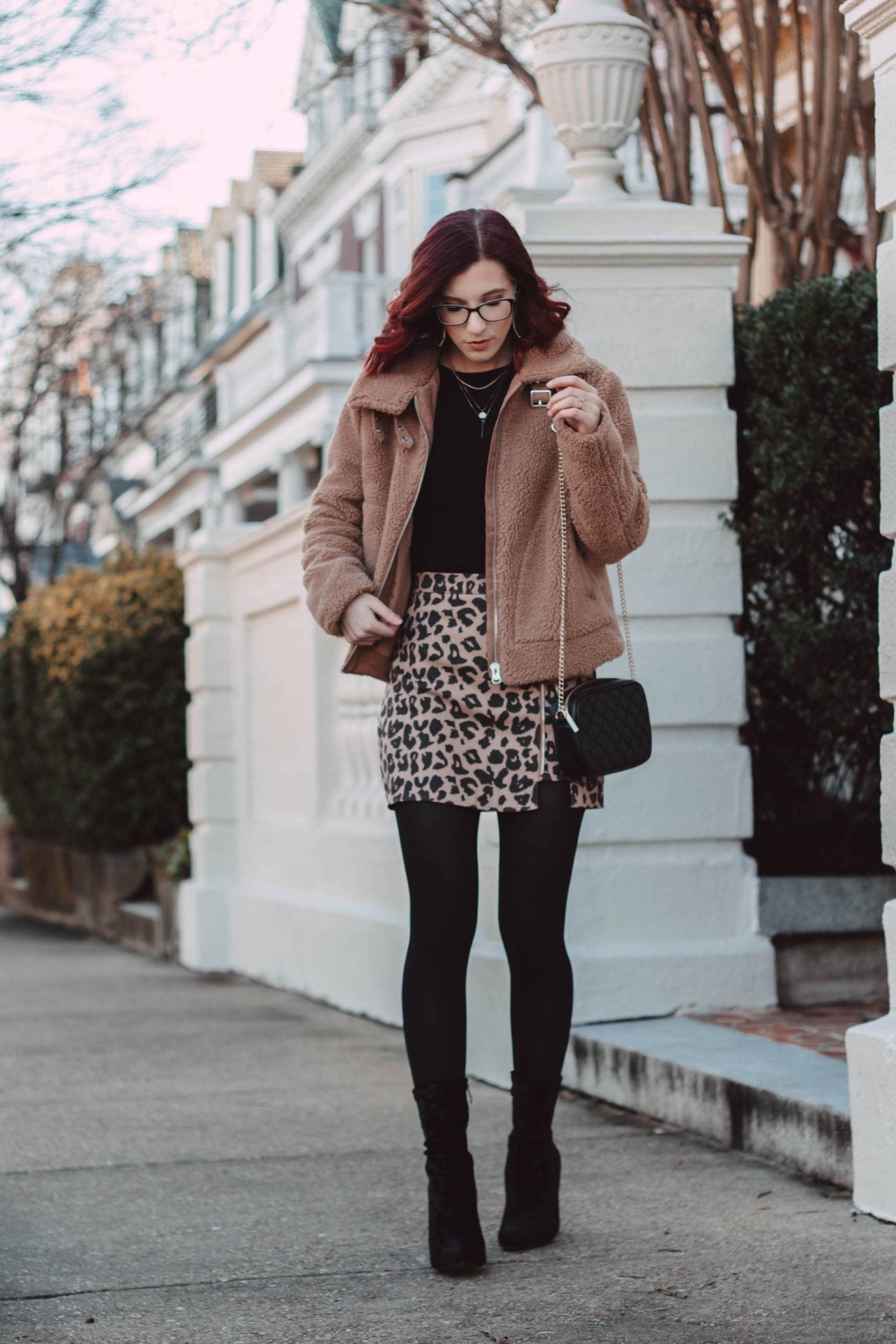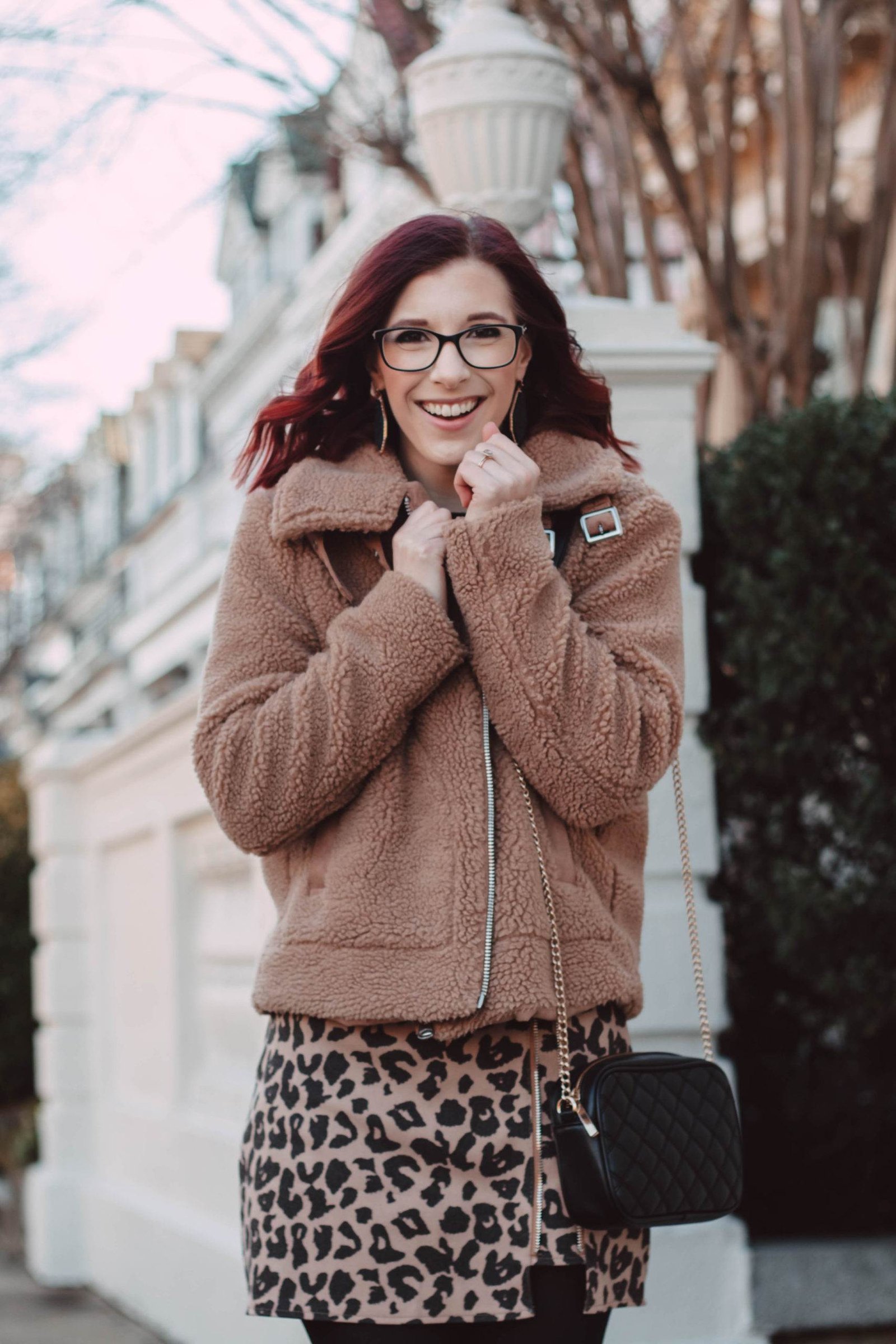 Do you enjoy wearing warm colors through the winter?