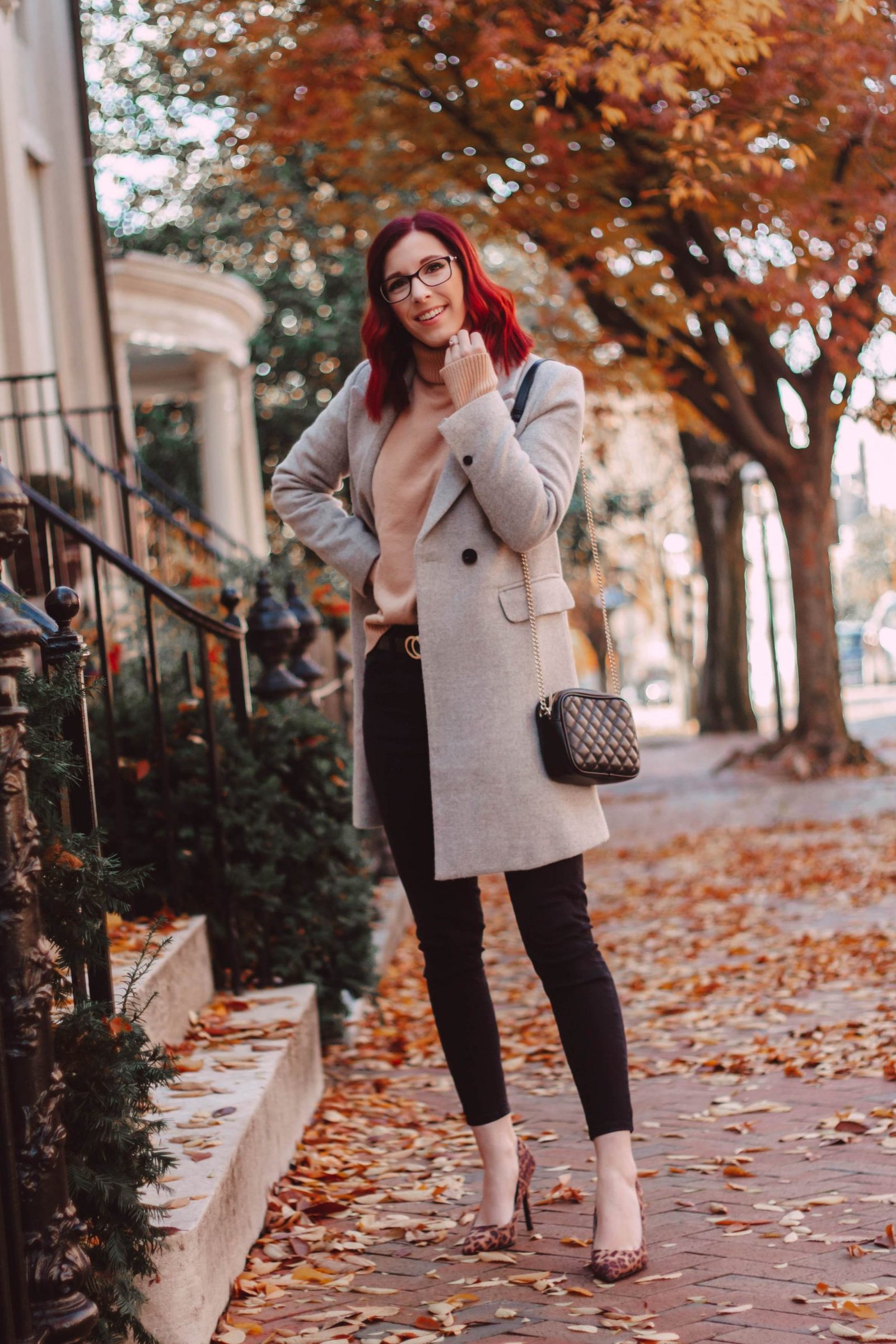 Want to stay warm without sacrificing style? Look no further, because I'm sharing 20 fabulously stylish coats under $100!
Alright friends, it's that time of year! Nope, not just the holiday season, but the season to bundle up and stay toasty in the chilly temperatures as you go to see Christmas lights, grab spiked mocha with friends, or head to a festive party. However, if you're anything like me, you don't want to cover up a cute outfit just for the sake of staying warm. That's where owning a stylish coat comes in handy!
A few years back, I wrote up a similar post, also sharing coats from this particular retailer. It goes to show that my taste in brands hasn't changed much over the years, and I still trust Chicwish to keep me warm and cute all winter long. These coats are top of the line as far as quality goes, so they'll be the ones you reach for season after season. To this day, the most-complimented item in my wardrobe is a sparkly tweed coat from Chicwish and I wear it nonstop each year!
---
outfit details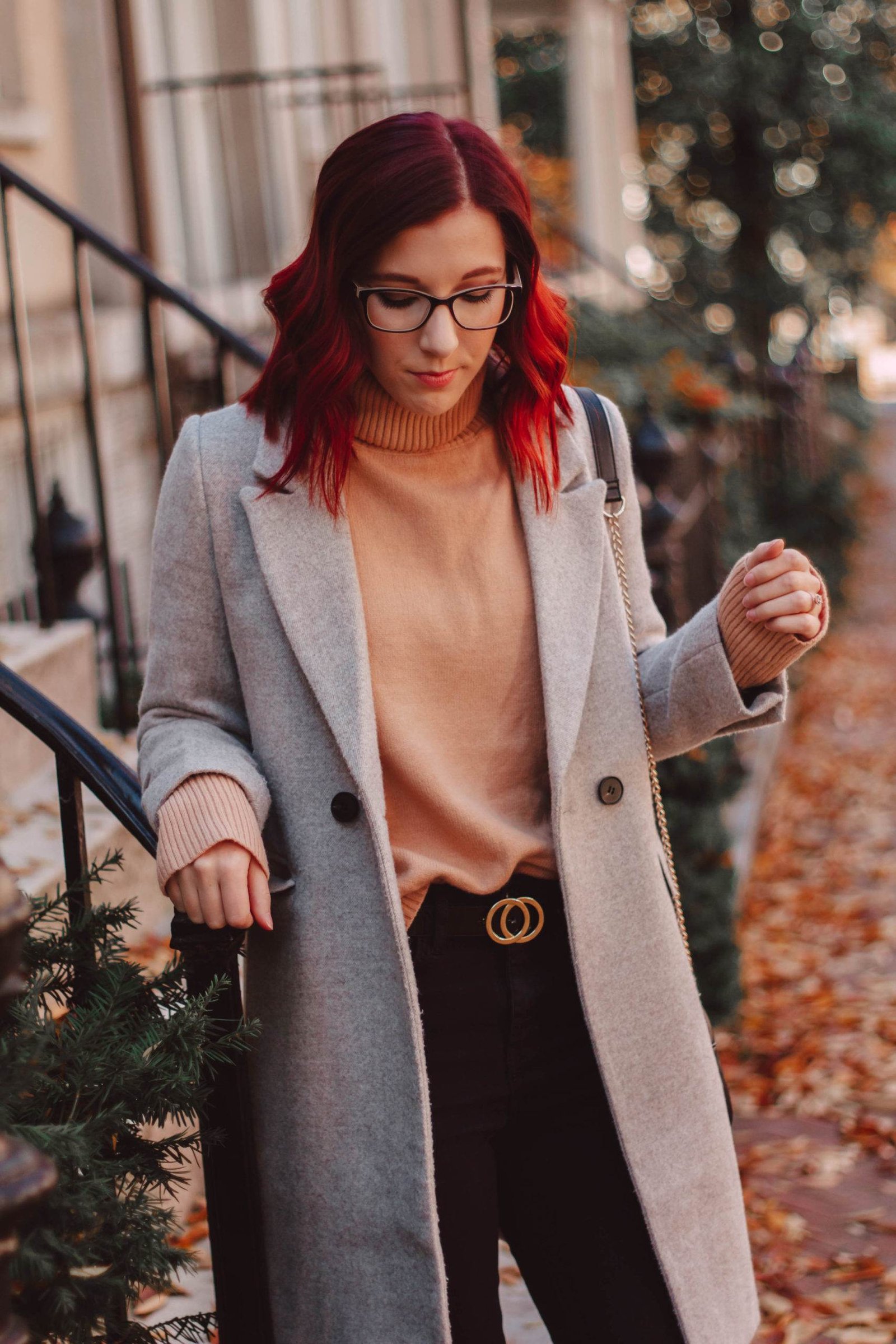 Let me tell you a little bit about my outfit.
Just a few weeks ago, I received this gorgeous coat, and it instantly became my "it piece" for the season. It's the perfect soft, wool material with a silky lining. It has the ability to be buttoned on either the left or right side, or you can wear it open. It's a neutral, gray-taupe color which allows it to be paired with either warm or cool colors. For this particular outfit, I did something I never thought I'd do: I mixed gray, brown, and black. Years ago, I would've seen this as a major fashion faux pas, but now I absolutely love the combo.
I felt incredibly classy and confident in this outfit. To tie the colors together, I wore a pair of leopard pumps and accessorized with items decked out in gold and black. I was quite warm in this ensemble, and if I needed any additional "heat," I could easily swap my pumps for fleece-lined boots, and toss a blanket scarf around my neck. This is the kind of outfit (and the coat) you'll find me in all winter long!
---
Shop all 20 coats under $100

---
Related Posts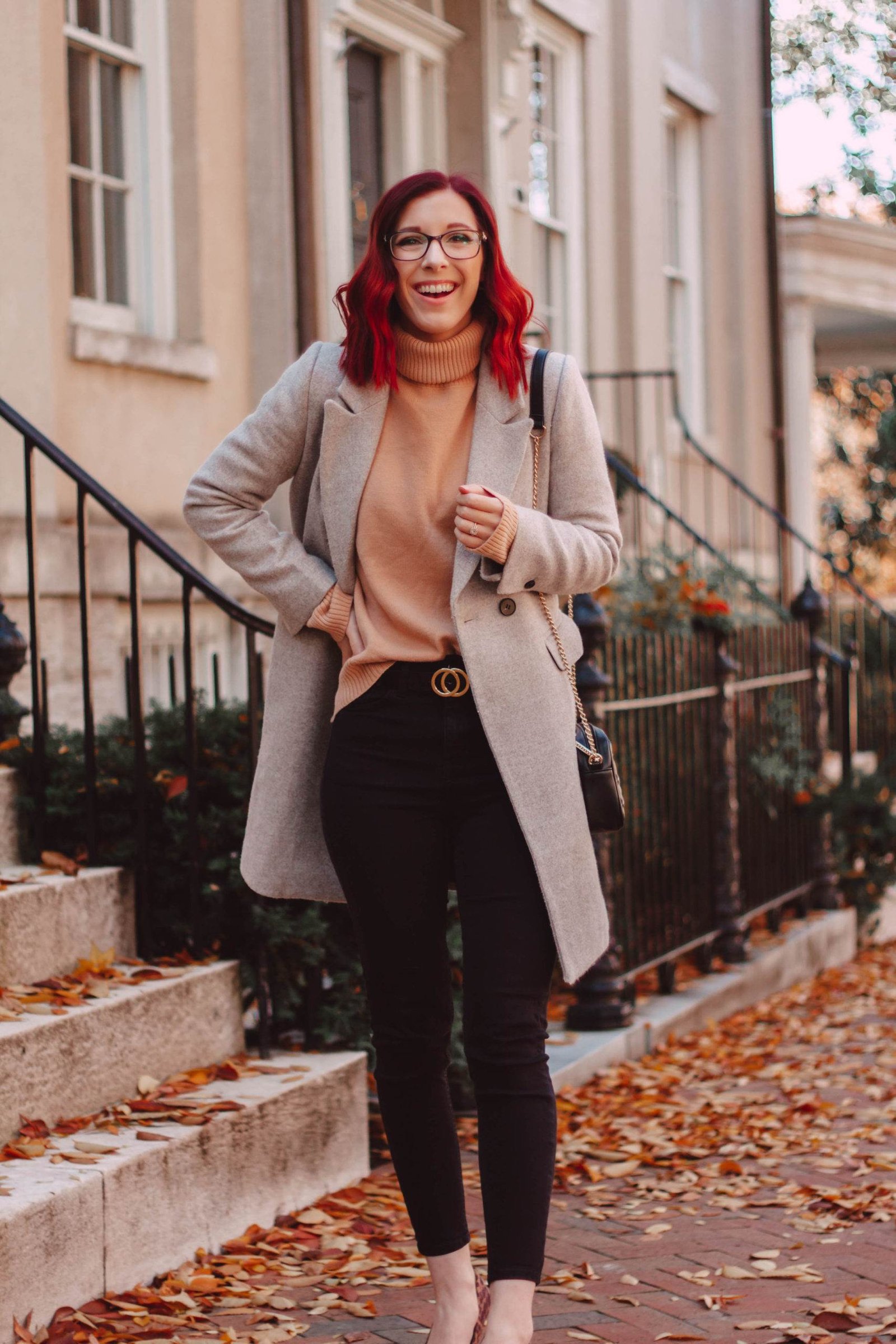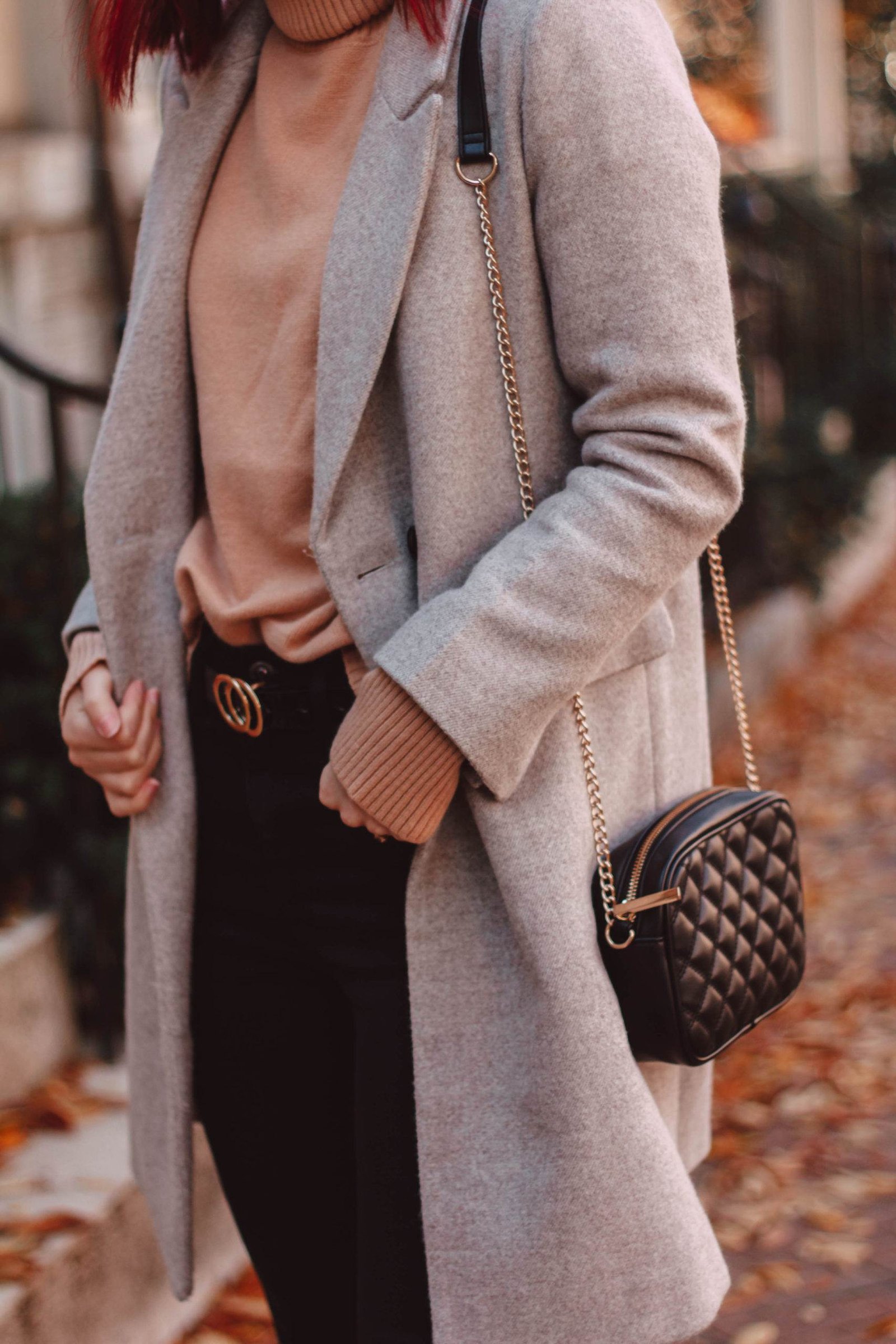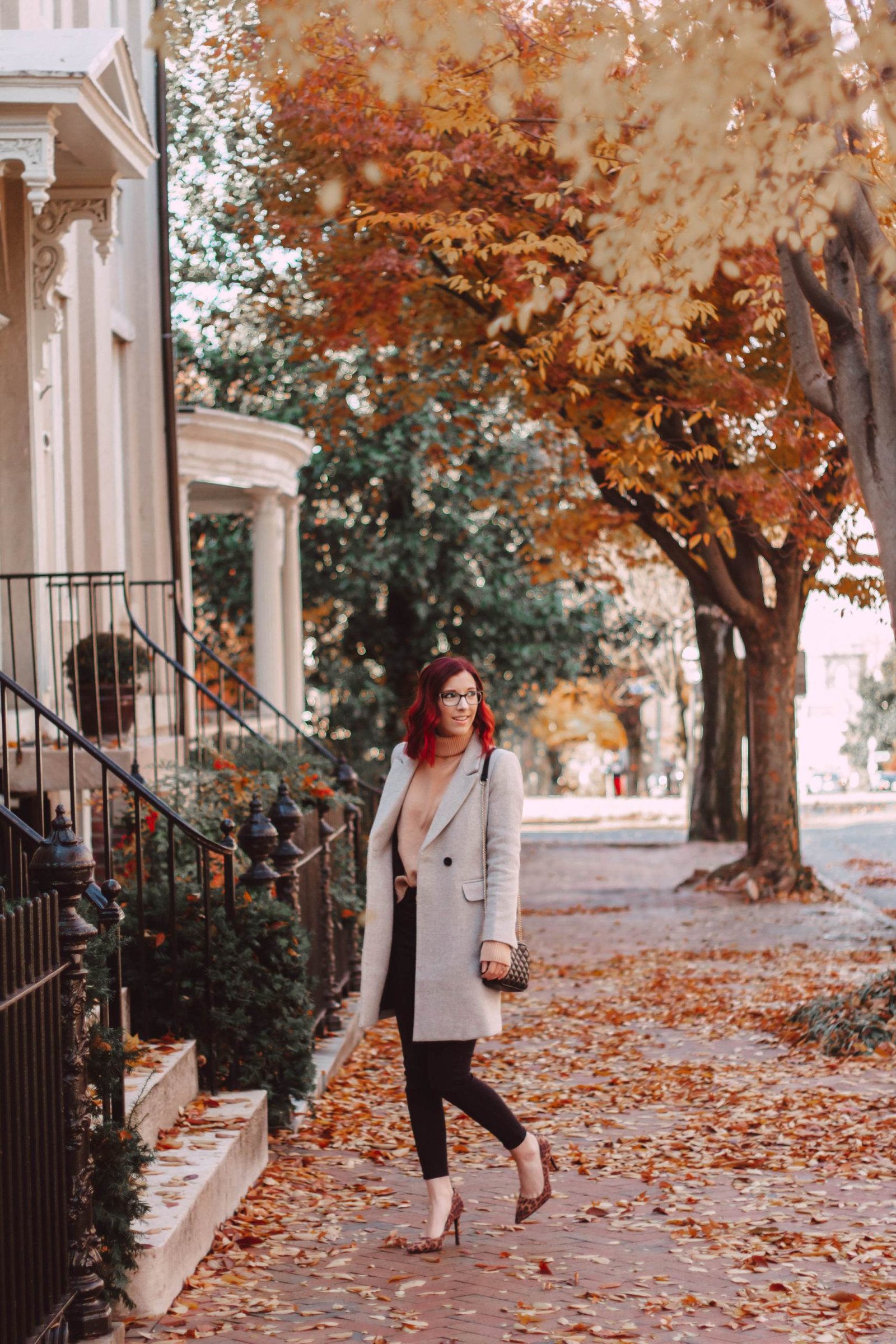 Which of these unbelievably stylish coats under $100 are you eyeing for the winter season?
---
↓ Pin for Later ↓