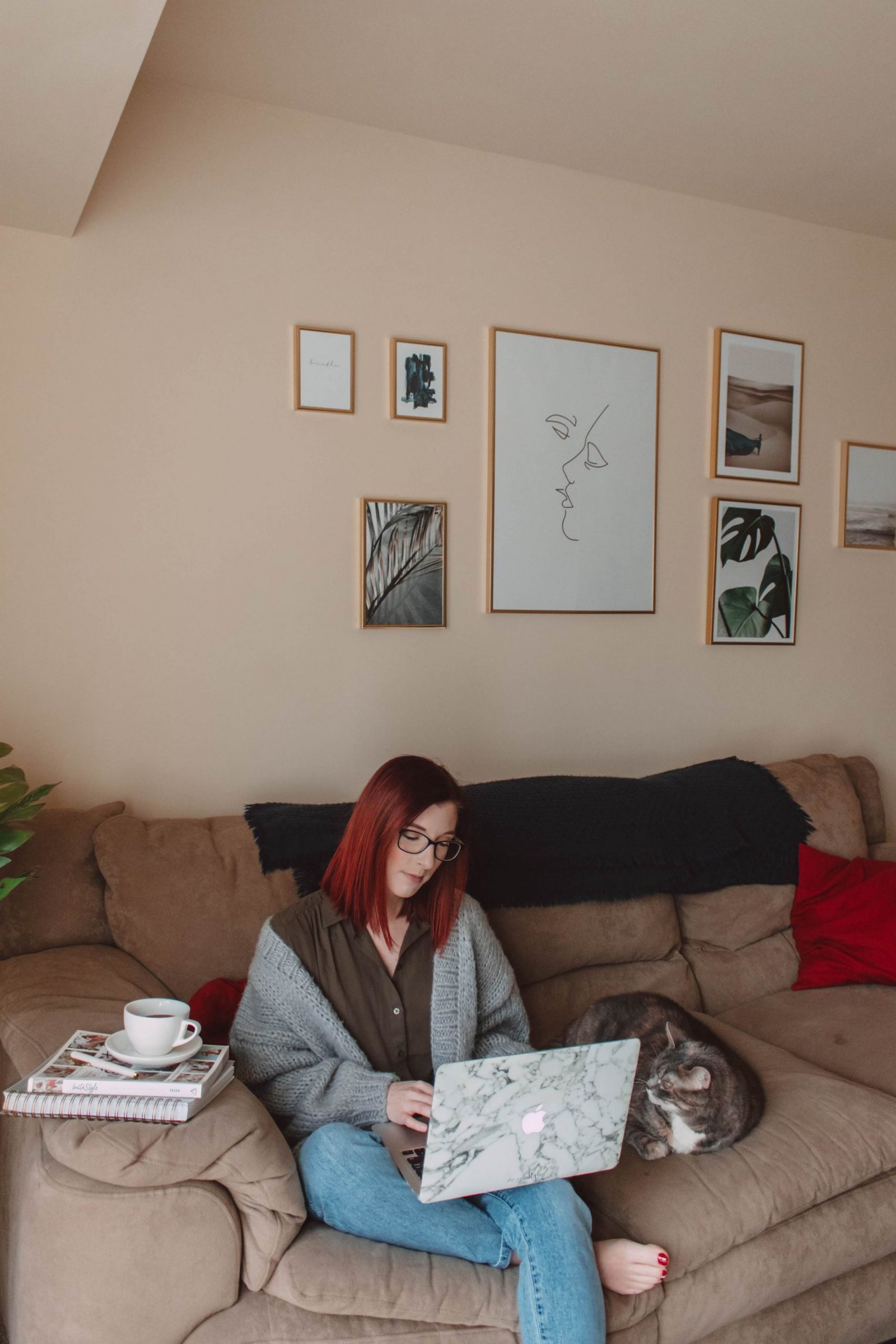 If you feel like you never have enough hours in the day to get it all done, you'll want to follow my tried and true time-management tips! You'll be more productive in no time.
I'm a full-time blogger and content creator. I'm a part-time social media manager and photographer. I'm a wife, daughter, sister, aunt, and friend. I'm busy – just like everyone else. I like being busy – unlike most everyone else. I've always found satisfaction in doing. I don't like being bored or having many days with absolutely nothing to do. Being sick is the worst, because I feel so unproductive, and as you may have guessed, I enjoy being productive. I always have. I was home-educated all the way through high school graduation, and learned to be the master of my own time. This meant following a routine that I set so that I would have all my homework finished, my chores completed, and time to still watch TV or hang out with friends. It was important to me to follow a schedule and plan things out, and that hasn't changed in my adult years.
If anything, that lifestyle set me up for my current methods. I create my own weekly and monthly schedule, and I rely on myself to follow through. This year, I'm testing out time-blocking using my planner, and I've found it to be incredibly beneficial when it comes to time-management. Let me dive into the details.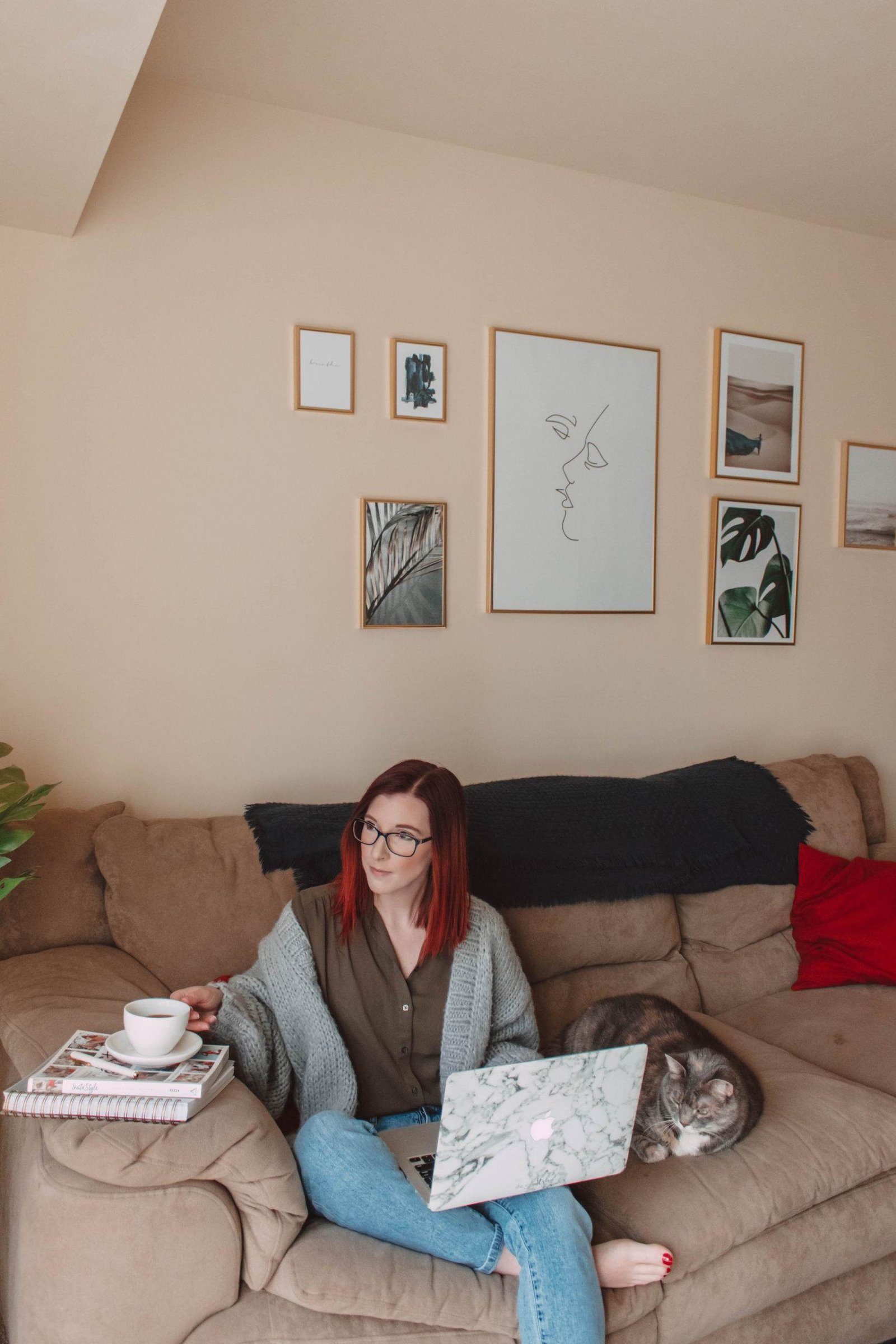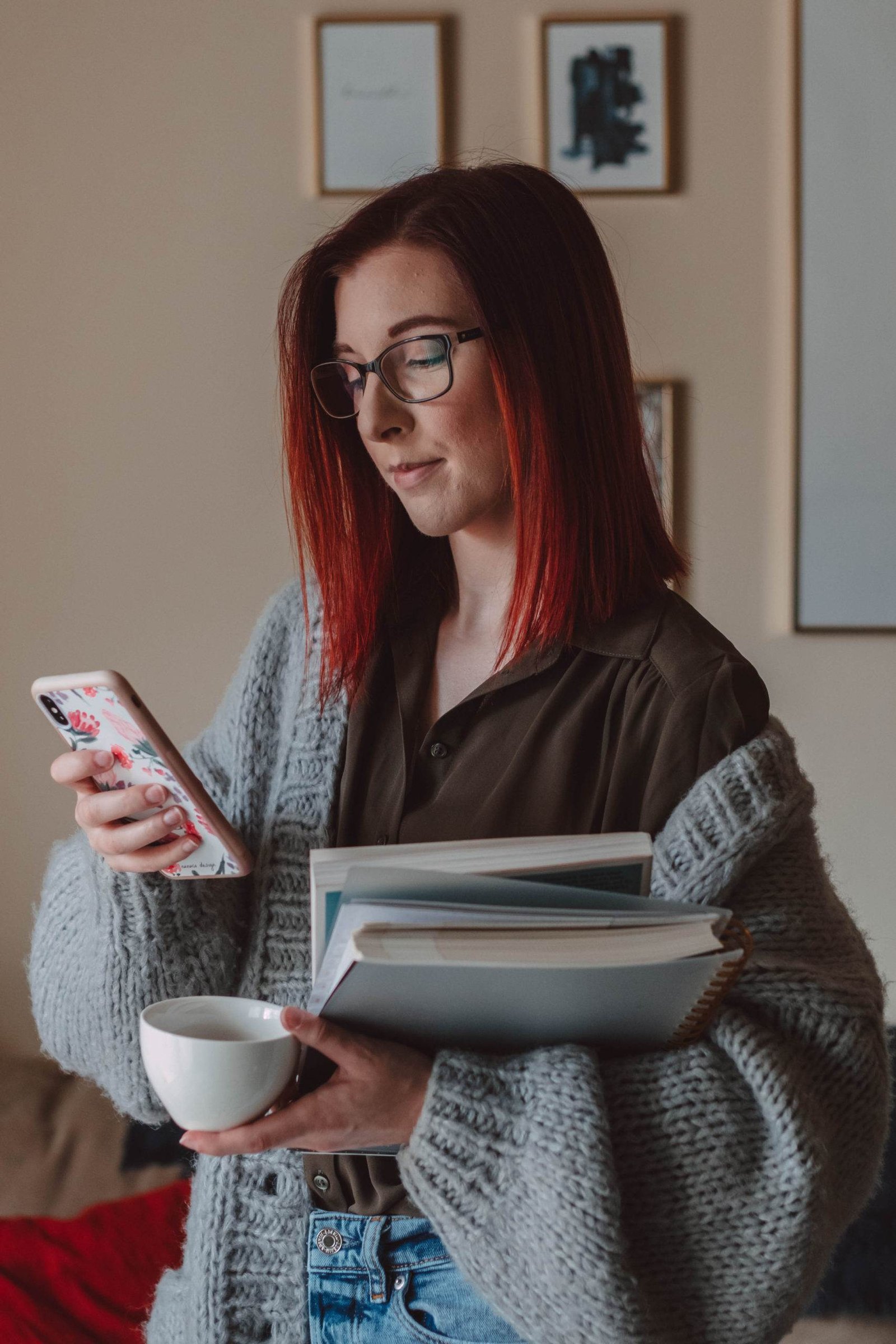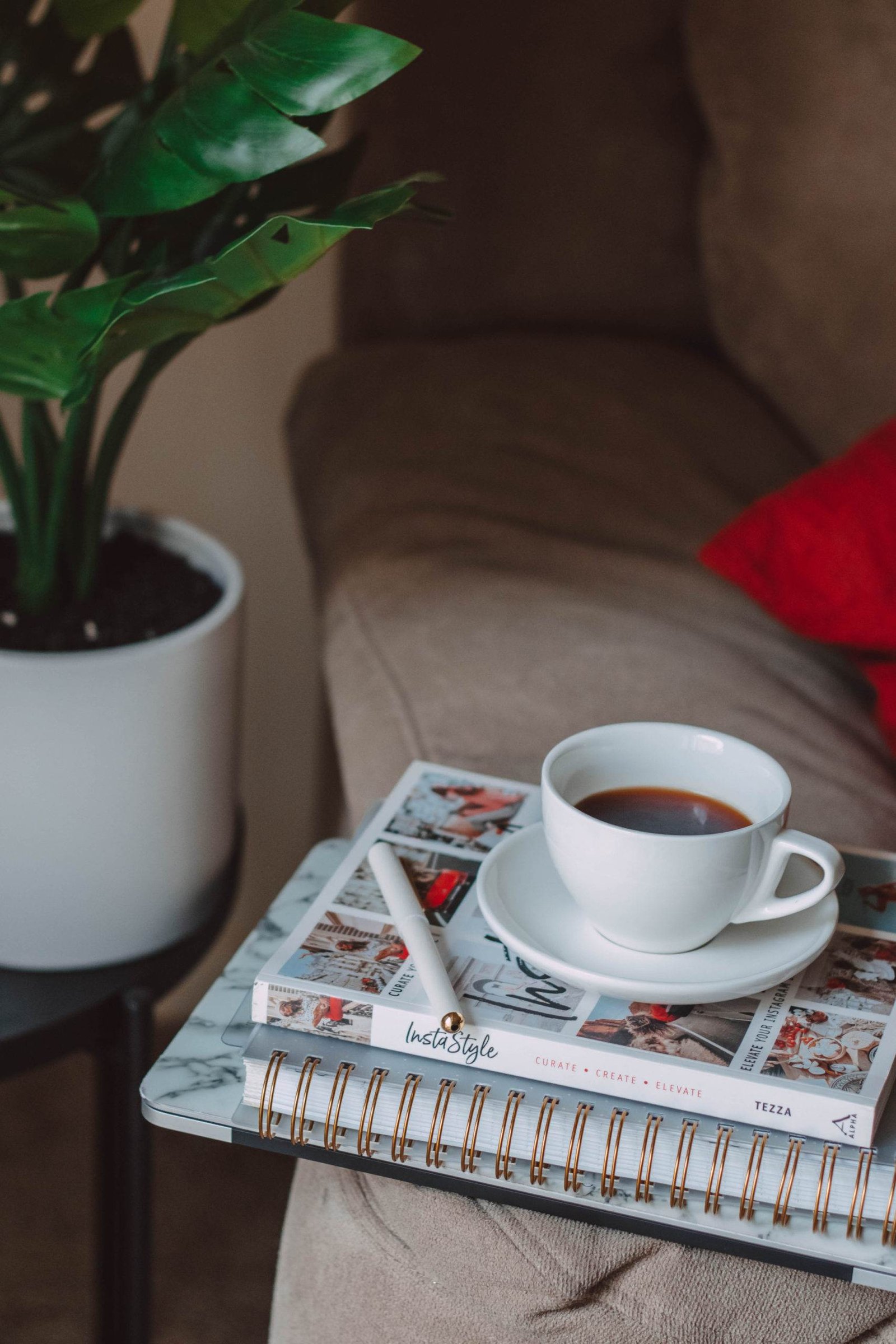 Time-Management Tips from a Full-Time Blogger
These are some of the ways I make the most of my time on a daily basis, meet deadlines, and still have a social life (or at least hours each day to do whatever I please).
Time-blocking
This year, I purchased a planner that includes a daily schedule with half-hour blocks from 6am to 8pm. Rather than just writing in the few things that may be set for that day in advance (a hair appointment, coffee with a friend, a yoga class, etc.) I write in what I'll be doing for almost every half hour. I write when I wake up, when I'll work on emails, when I'll shower, when I take a trip to the library, when I schedule pins on Tailwind, when I edit photos, and more. Every half hour to an hour is blocked off. Then I know that in between posting on Instagram and picking up groceries, there's time to watch a show or read a book. It helps me stay on task, and still have hours in my day dedicated to relaxation and hobbies.
priority three
Another awesome feature my planner has, is a section for today's top three. Here, I write down the most important tasks of my day. If I get these three things done in the day, I don't feel stressed. I know I've accomplished the things that absolutely had to be done. If those three boxes are checked, I can't get mad at myself for not completing anything else. This is really beneficial when I'm having a cruddy mental health day or my chronic illness is flaring. It gives me peace in being productive, even if the rest of the list has to be moved to tomorrow.
Brain dump
I had heard about brain dumping from another blogger and I was fascinated. Let me tell you, I have been notoriously terrible at keeping any kind of journal in the past, but this really caught my attention. There's no creativity – or really any thought – involved. The moment you open your eyes in the morning, rather than reaching for your phone or even getting up to shower, pick up a notebook. Write down every single thought that enters your head. Don't worry about how it reads or what your handwriting looks like. It doesn't need to make sense. It gets all your creative ideas, deep thoughts, frustrations, etc. onto paper, and when you look back at it, you may notice some important tasks that need to be completed which you had completely forgotten about. If you see something pertinent, write it down in your daily planner!
did I mention a planner?
Maybe this should have been the first thing I spoke on, but I find it incredibly helpful to own a planner. Okay, I should rephrase that: I can't function without my planner. Literally, the first week of the year, I didn't have a planner (because the one I owned for 2019 ended sooner than I expected), and I about lost my mind. I went out and bought one on a whim from Target just so I had something to keep me organized. I use the monthly overviews as a content calendar, writing down what posts I wish to write and when they should go live, along with campaign deadlines, photoshoot days, and events. I use the daily pages as I mentioned above: with time-blocking and priority tasks. And any extra space is used to keep my "social life" in order.
Don't multitask
You may think I'm nutty for this one, but I just don't like multitasking. I'll admit, I still fall into the routine of trying to accomplish multiple things at once, but it's just not helpful. Ron Swanson once said, "Never half-ass two things. Whole-ass one thing." It's funny, and it's true. Consider one project at a time. Wholly focus on that. Then, when it's complete, move on to the next thing. You'll feel more accomplished, your work will be better, and you'll find yourself feeling less anxious and tense!
---
Hopefully you find these tips to be motivational and useful. If you put them to practice, you'll find yourself feeling more productive than ever!
---
Related Posts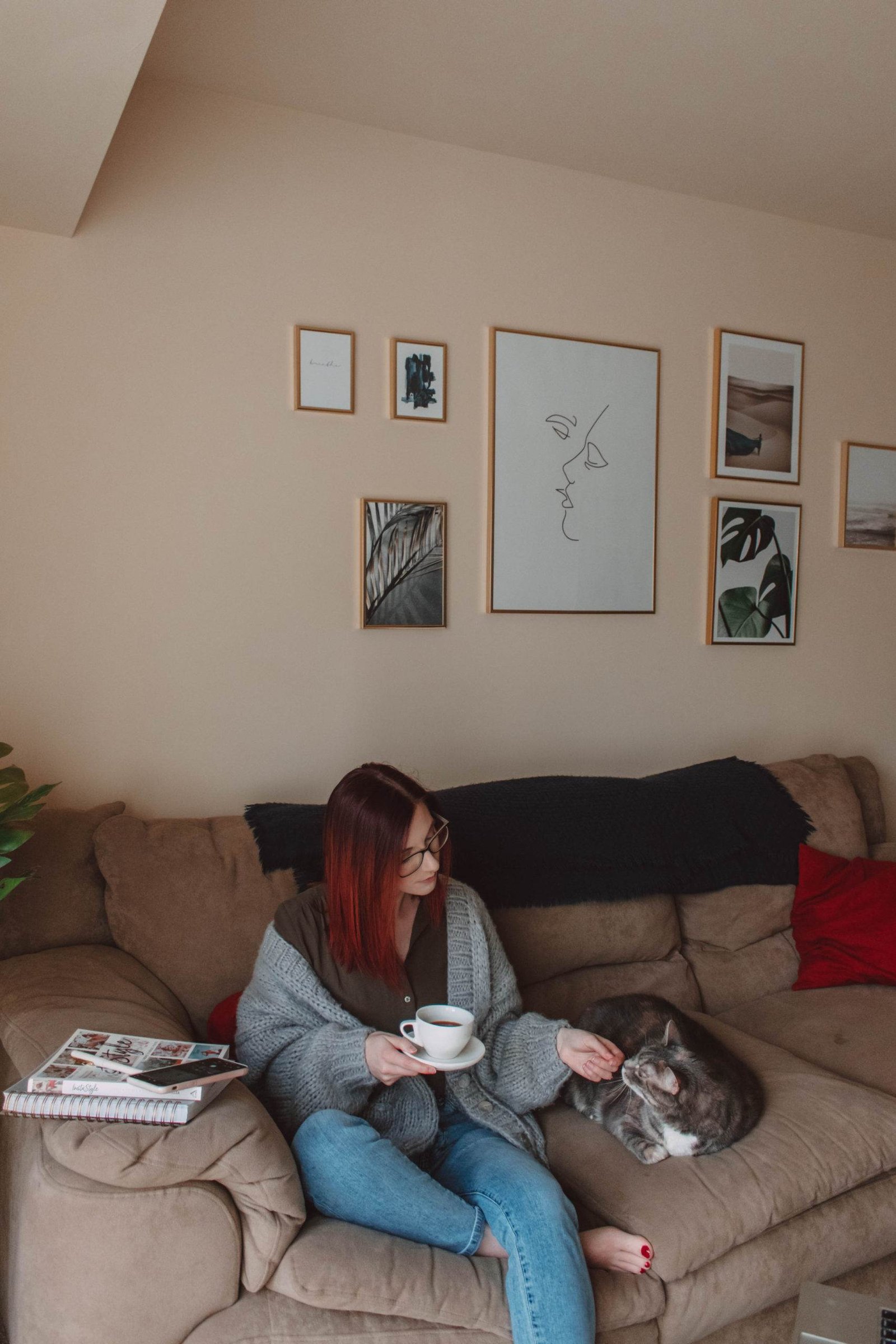 What are your tips for being productive and managing your time?