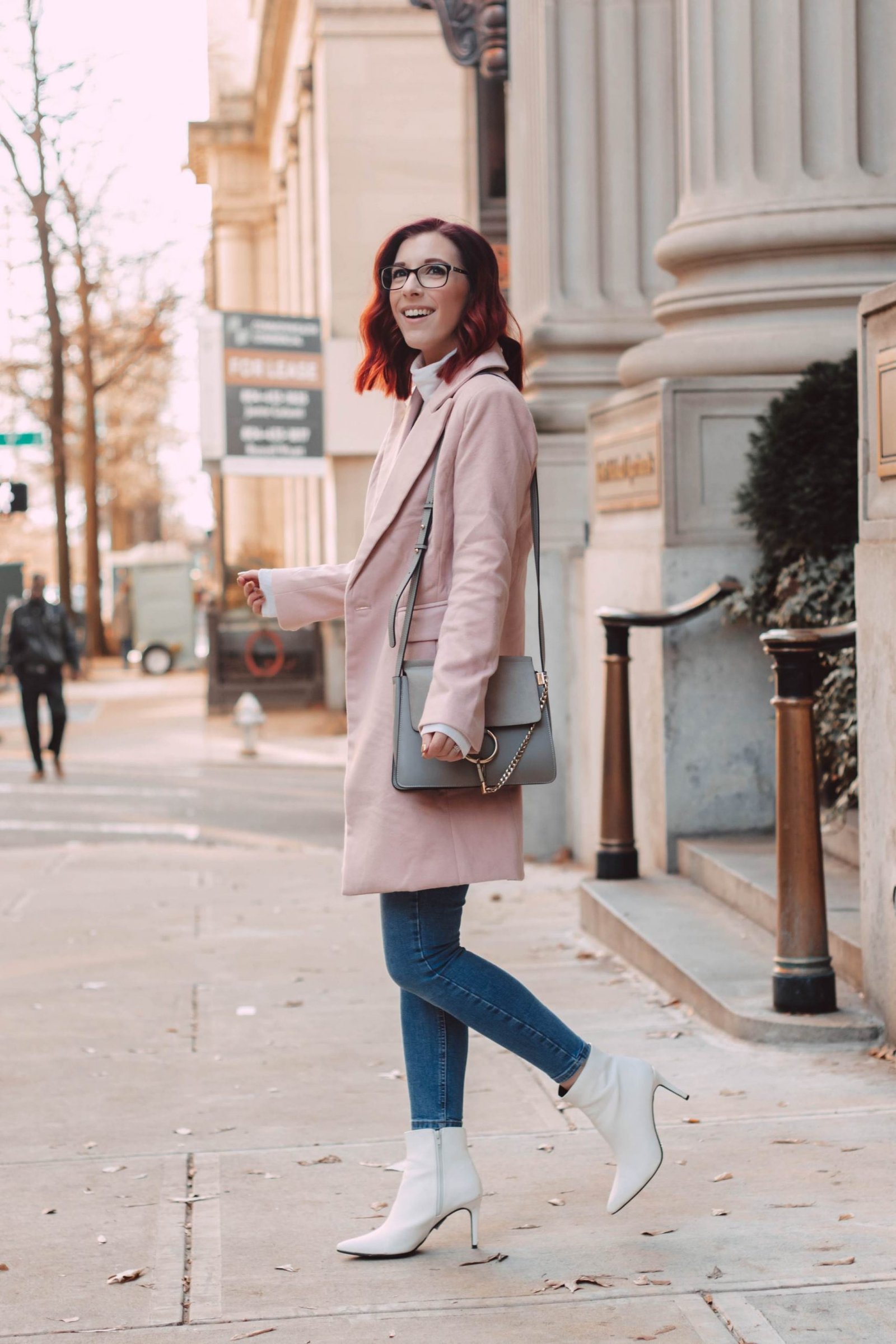 What better way to add a pop of pretty color to your winter wardrobe than with a pink wool coat? If you've never worn a colored coat, here are some tips!
Winter style can sometimes feel drab. After you've worn your three favorite sweaters and go-to puffer jacket a handful of times, you might begin to get bored of your wardrobe and crave more. That's where a colorful coat comes in. They're perfect for spicing up your daily looks, and some can be worn for nearly any occasion. I prefer wool pea coats or a good trench coat. Fun fact, the difference between a pea coat and a trench coat is the material. Pea coats are typically made of wool, whereas trench coats tend to be made of cotton or poplin.
The Chicwish website describes my coat as a wool-blend longline blazer. I'd say that's a good combination of a pea coat and a trench, so it's the ideal coat for me. I adore the blush pink color because it's basically a neutral, making it incredibly easy to match with other items of clothing, and it's such a classy style that it can be worn to practically every event. It checks all the right boxes!
---
outfit details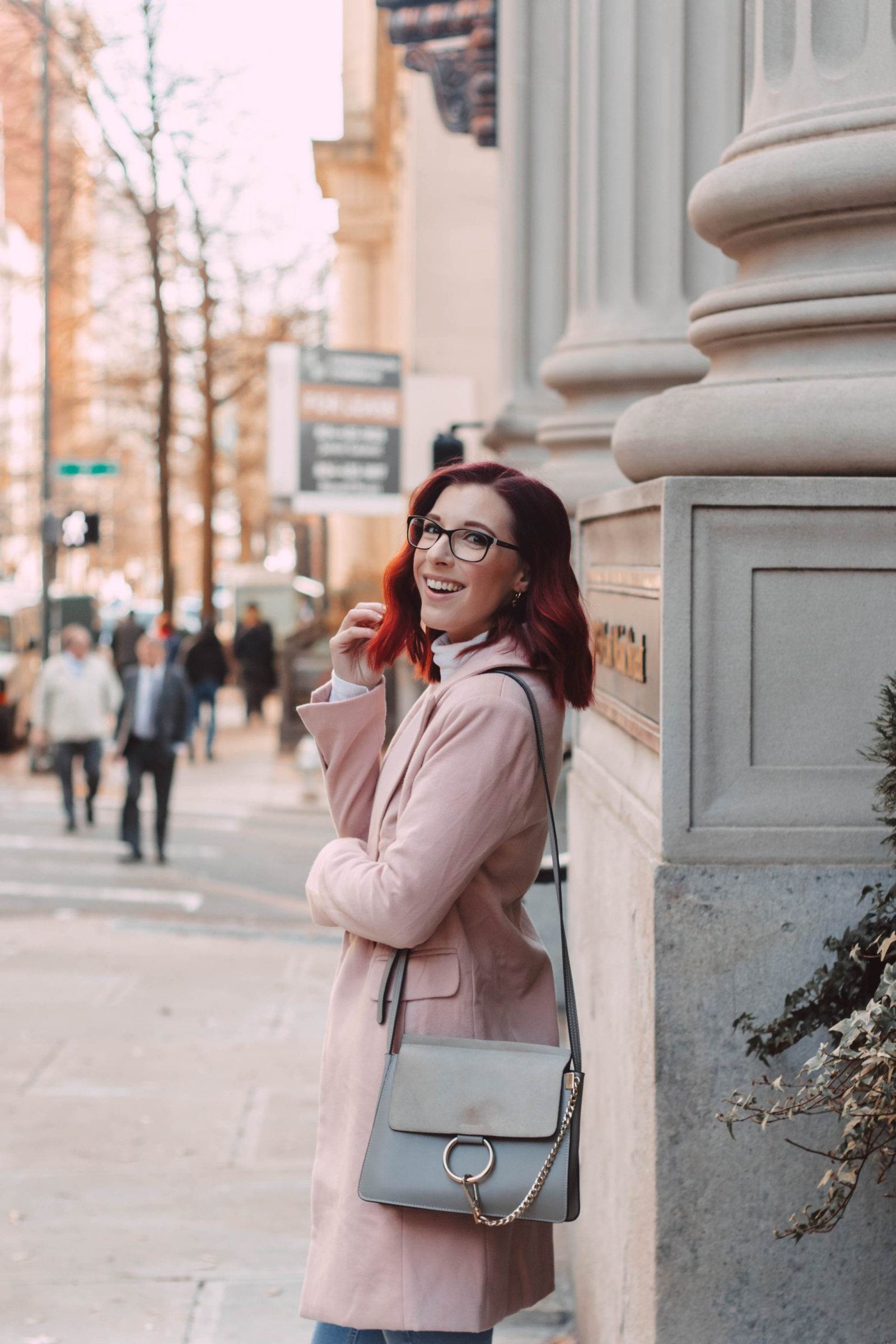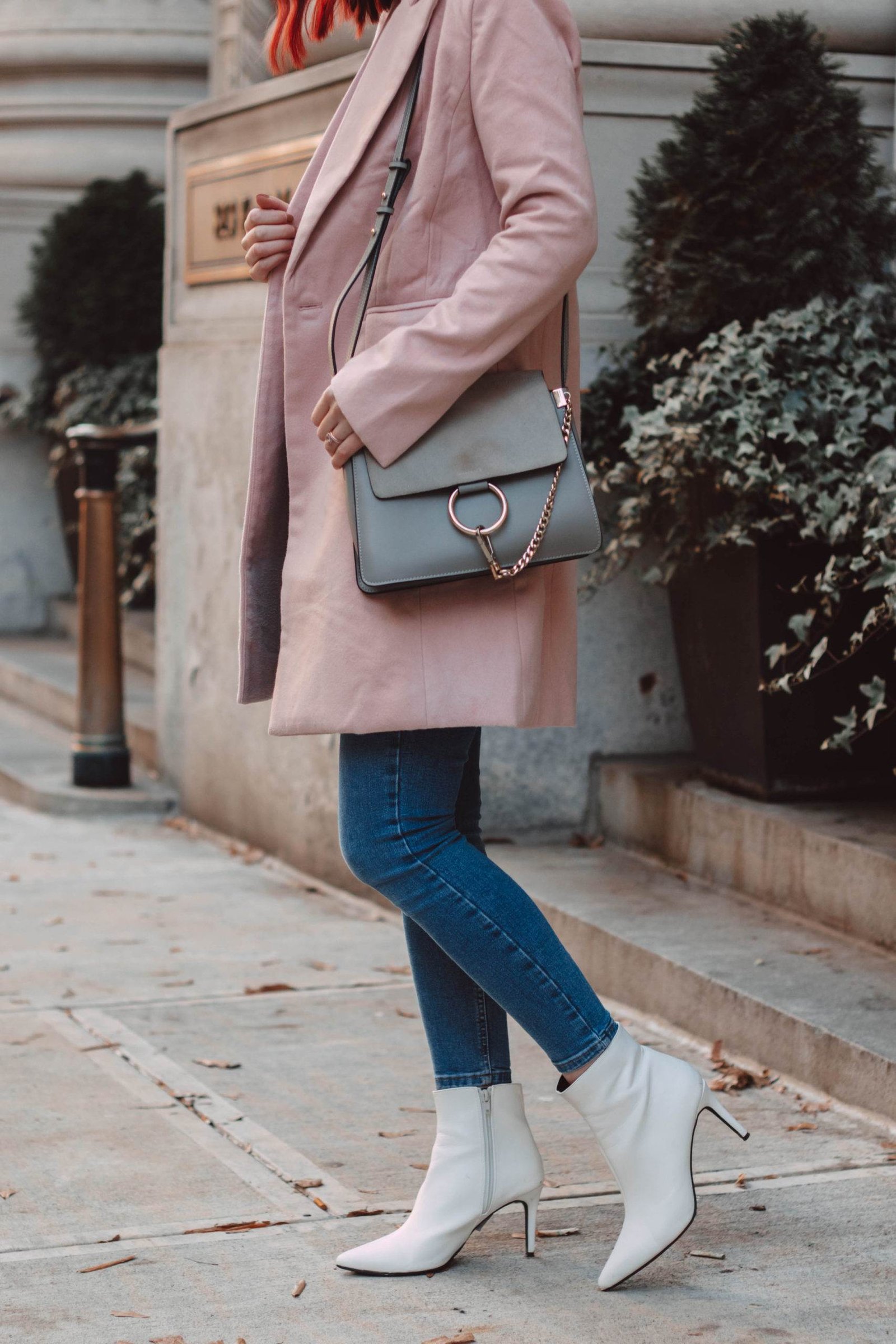 Once you've purchased a pink wool coat, there are endless style options.
For instance, I chose to err on the side of feminine street-style. I chose lighter, pastel colors to enhance the beauty of the light pink, and lengthened my figure with a turtleneck, high-waisted skinny jeans, and boots. I felt professional, chic, and confident. But it's not the only outfit I could wear with this coat. In fact, this coat would look amazing with a glen plaid or houndstooth skirt, a quirky graphic tee, and sock booties. Or you could even go a completely different direction with a black and white striped sweater, black leather leggings, and sneakers. Whatever you choose, know that this coat will shine!
If I haven't already persuaded you that this coat will be perfect from winter into spring (yes, spring – it's pink!) then think about it practically. It's a wool coat (ahem – wool blend coat) and incredibly warm. It has a super soft lining, and if you size up, it can easily be layered over chunky knits. Add some winter gloves, a hat, and faux fur-lined boots, and you're good to go, even when you need to get up at the crack of dawn in the frigid weather to get to work!
---
Related Posts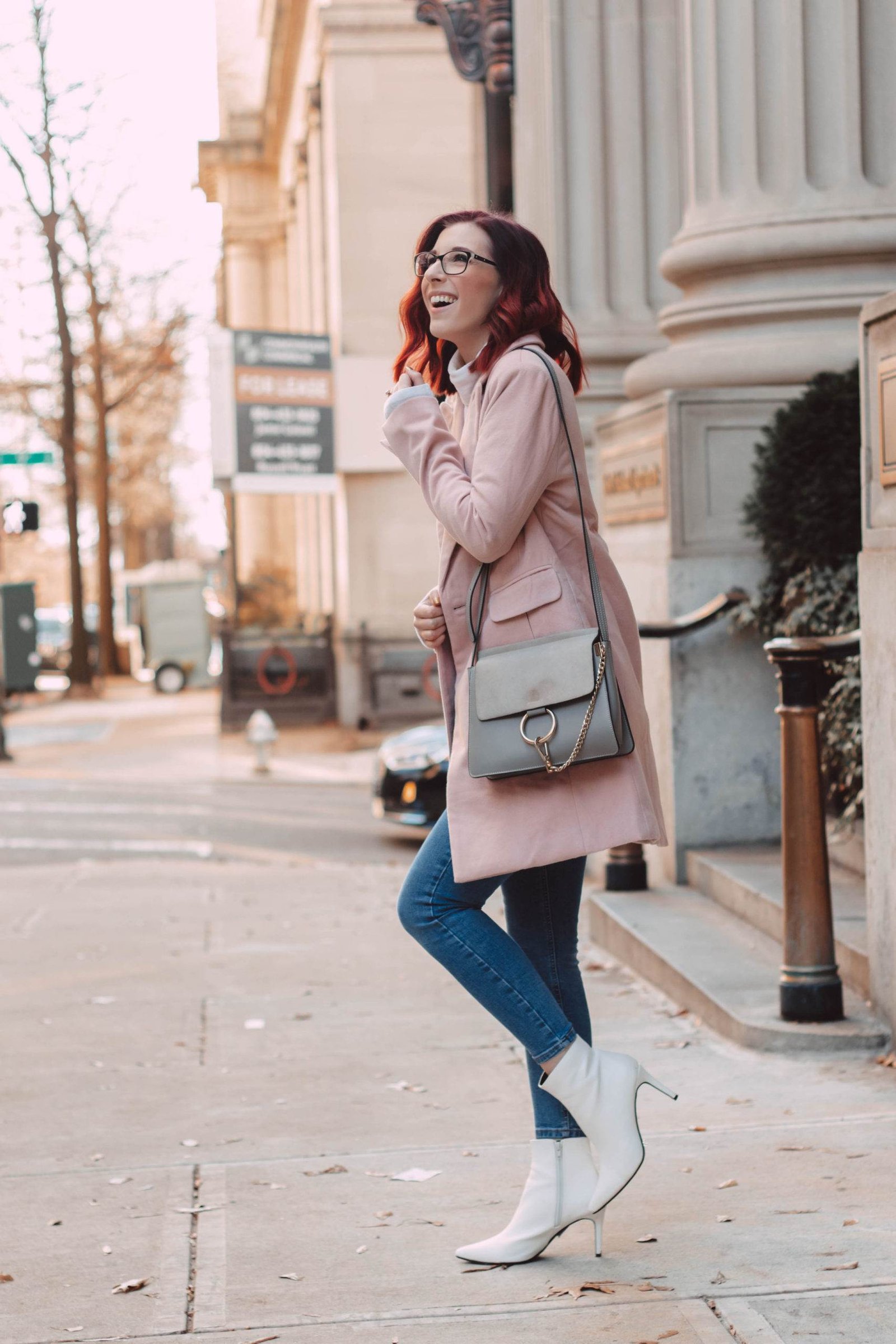 How would you wear this darling, pink wool coat?