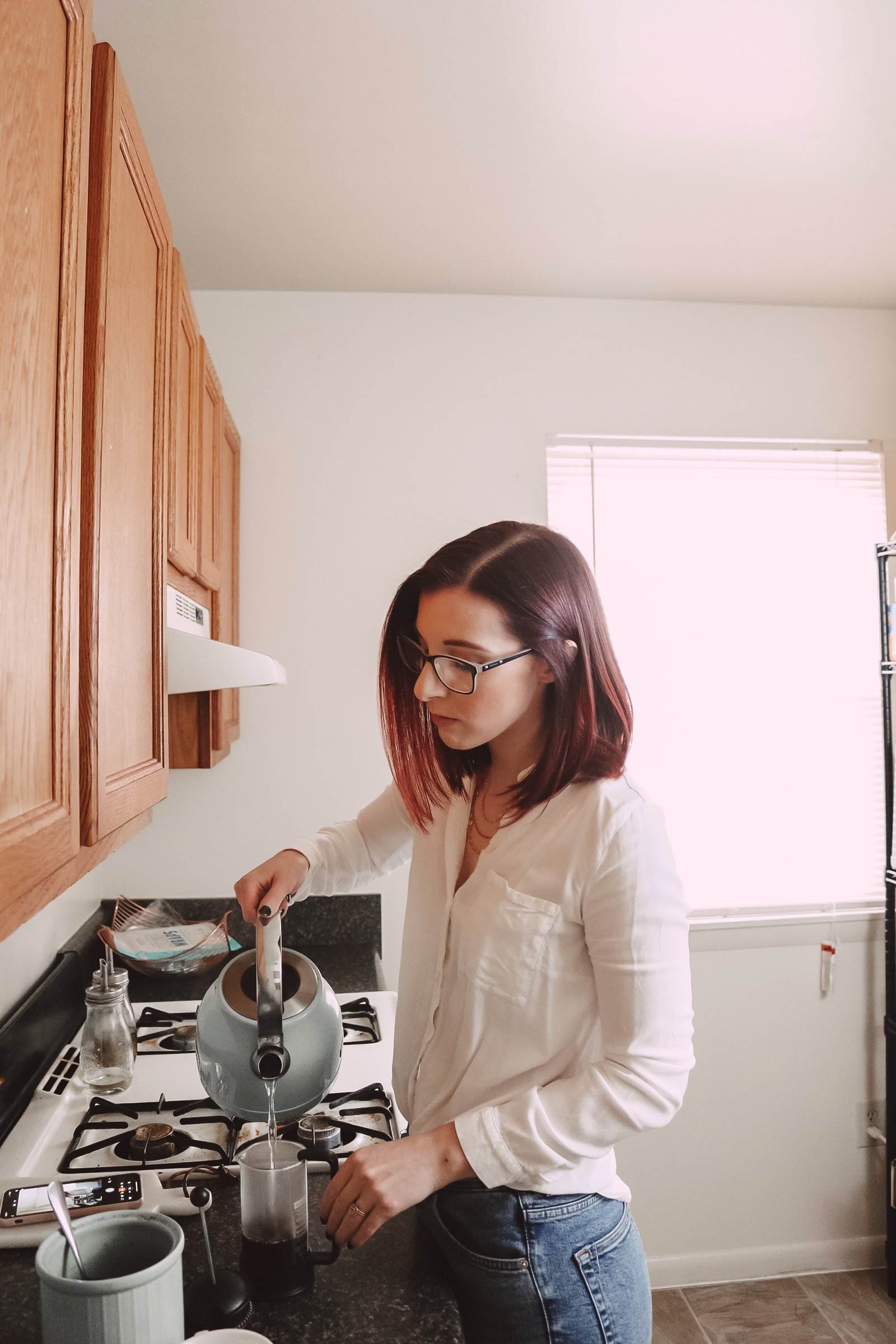 When the chill of winter settles in, it can be really easy to fall into a slump of seasonal depression. These are my tips to counter the gloomy moods.
*Please keep in mind that I am not a medical professional, and if you are experiencing symptoms of depression, the most important thing to do is talk to your primary physician. These are only tips to help battle sour moods during winter.
I'm blessed to really enjoy winter. I thrive in the colder weather and find myself feeling the most productive on a cloudy day. However, I know I'm in the minority, and that a great deal of individuals really struggle during these particularly gloomy months. If you find yourself falling into a slump, these tips may help you see the sunshine again (metaphorically).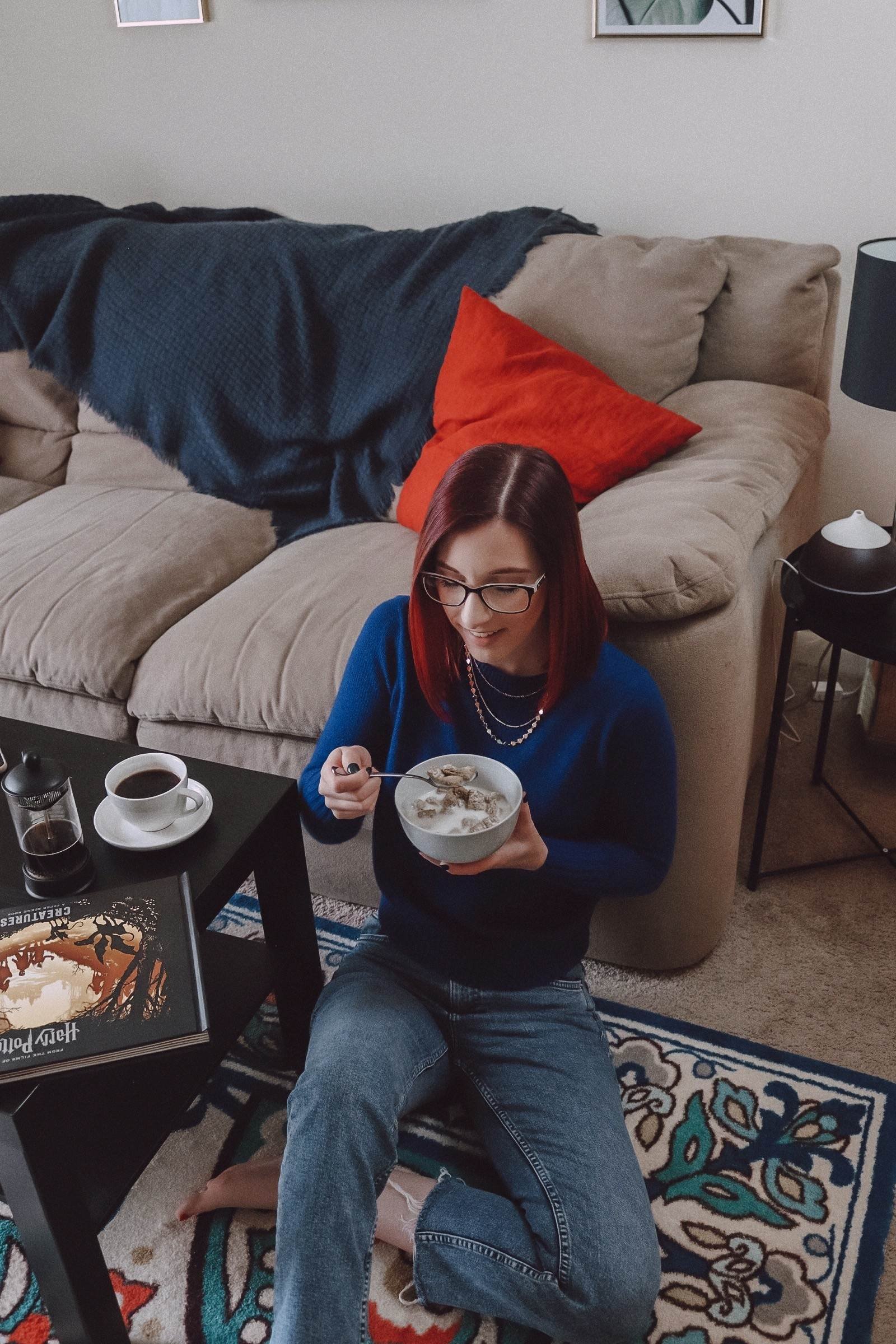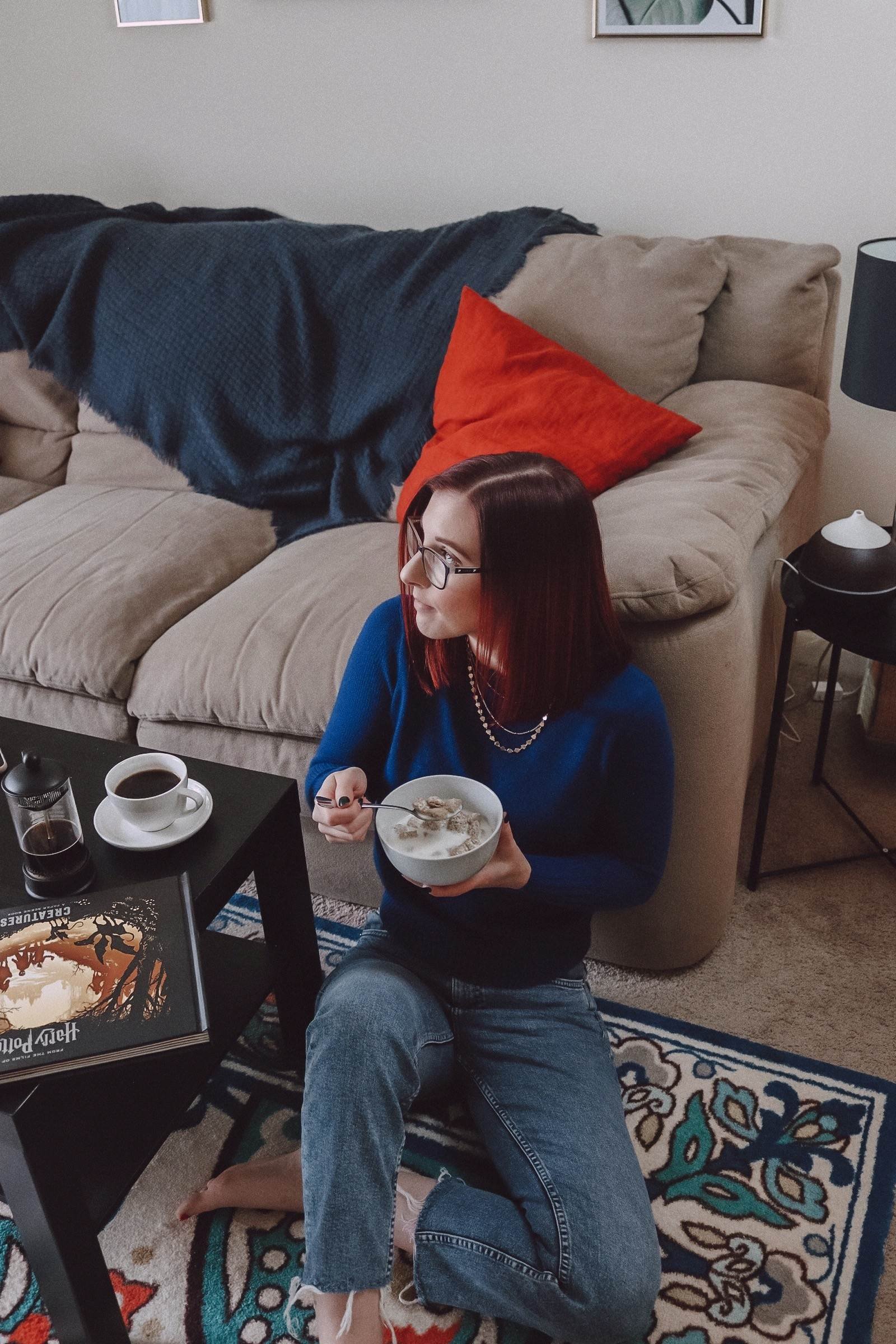 5 Clever Tips to Counter Seasonal Depression
Rather than giving in to your unhappy mood and trying to hibernate in bed like a bear for the rest of winter, try one of these:
Brighten up your home
This can be accomplished figuratively and literally. Purchase candles or essential oils with a bright, citrus scent. My favorite diffuser combination is grapefruit, lemon, and orange! It's like a refreshing potpourri, and it stimulates the mind. Make sure you have decent lighting in your home, whether that's from lamps (choose warm bulbs) or windows. I love working in my living room during the mornings because it has a set of sliding glass doors and the light floods the space, even on a cloudy day. Include colorful home decor in your most-used room. Pops of orange, turquoise, or yellow will really boost your mood!
Listen to uplifting music
While I'm working, I typically listen to a combination of jazz and lo-fi, so I'm not distracted from what I'm writing or reading. When I'm cleaning or moving around my house, you'll find me blasting some cheery pop tunes or "throwback" artists like Elton John or Queen. Taking dance breaks is always acceptable. In fact, they're recommended, because it keeps your body moving, which brings me to my next point.
Keep active
At the beginning of the year, I made a goal to attend one fitness class each week. It doesn't always happen, and I don't get mad at myself for it (especially since I have a chronic illness, which makes working out a bit more challenging). When I can, I schedule a barre or yoga class. I try to go for a walk, have a dance party, or practice my stretches in the comfort of my home when I can't make it to a class. Keep your body moving, and your mind will clear, allowing you to have a new – and usually brighter – perspective.
Meditate and journal
If you find that you can't seem to let loose the negative emotions, write about them. I do a "brain dump" each morning when I first wake up (yes, before coffee). I grab the journal by my bed, and I write down everything I'm thinking or feeling. There's no rhyme or reason. I just write. It's a great way to get all those negative feelings out of my head, and once they're on paper, it's easier to let them go. The next step is to practice meditation. I've mentioned it a million times, and I'll do so again: the Headspace app is my favorite. They have hundreds of different meditations to try out. Some are for anxiety, some are for sleep health, and some are in-the-moment "I'm panicking" sessions. No matter which you choose, I can almost guarantee you'll feel better once you sit, breathe, and center yourself. I've had this apps on my phone for almost six year, and can 100% recommend the paid subscription.
be social
I'm an introvert, so I certainly won't say that you need to spend every night out with friends, because personally, that would send me right back into a slump. But I will say that being with others can be incredibly beneficial. You don't even need to go out at all. One of my favorite activities is when my girlfriends come over, sit on my comfy couch, and share a bottle of wine with me. Even if it's only for an hour or two, it's good to have someone to just "chill" with, and it retrains my focus to be on others rather than myself. If you're sitting behind your screen thinking, "but I don't really have friends," that's okay. Take a book to your favorite café and indulge in a drink while you read amongst others. You don't have to commit to conversation, but being around other humans can help more than you may expect!
---
These are just a few of the tips that I try to follow when I find myself feeling blue. Now that I know what really lifts my mood, I have a good idea of how to combat seasonal depression, or unhappy vibes at any point in the year. Hopefully they'll help you as well.
---
Related Posts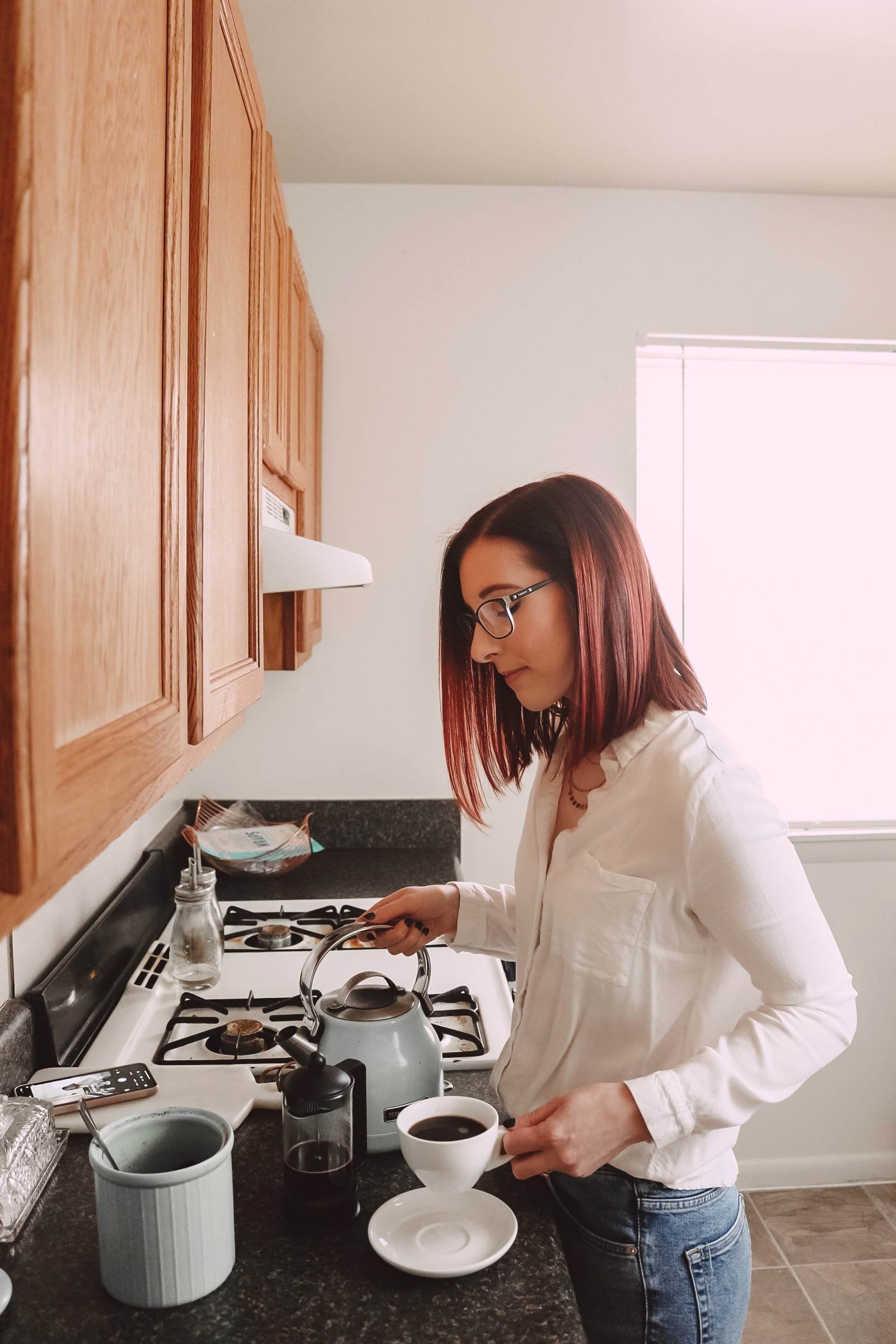 How do you find yourself combatting seasonal depression?