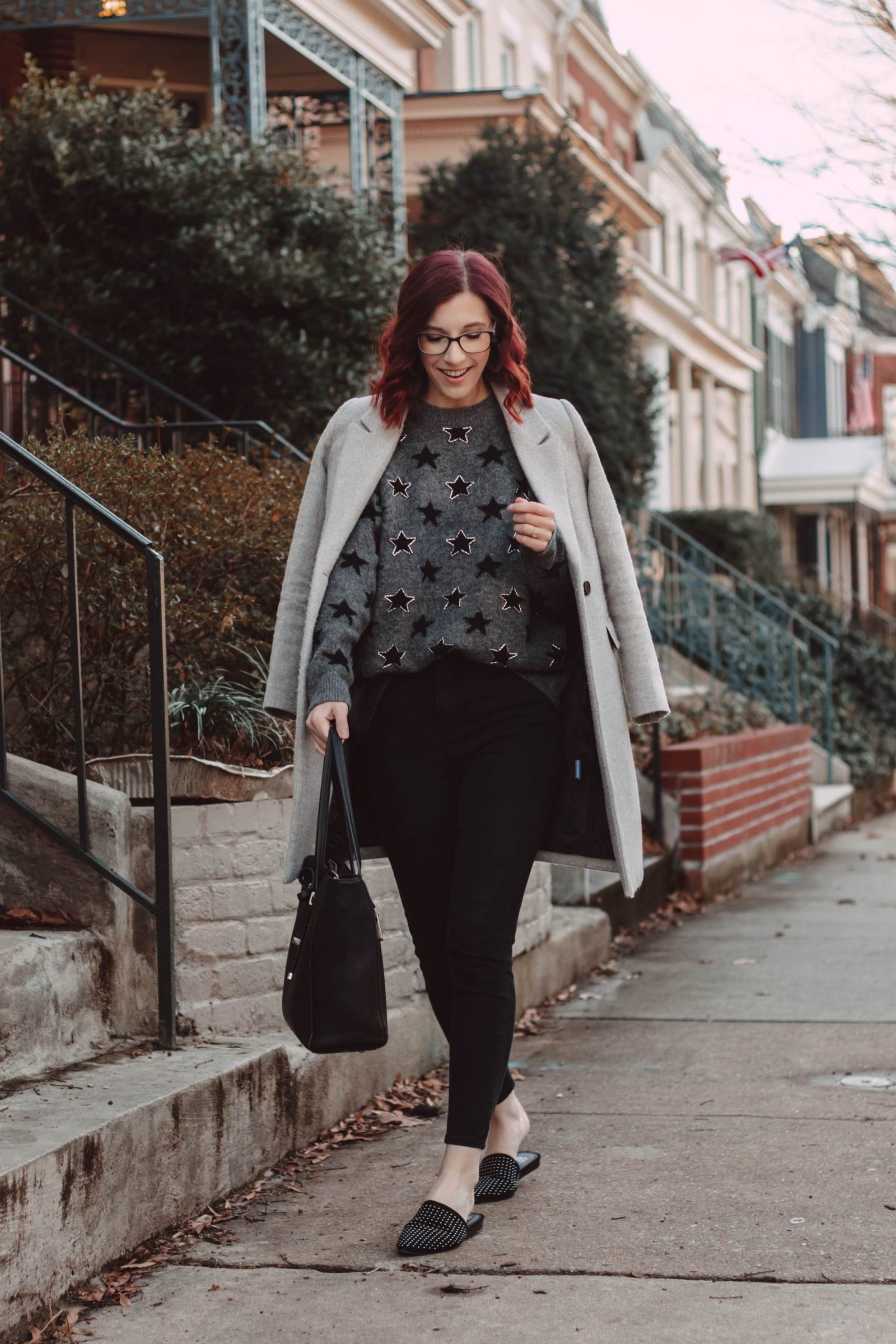 When you work from home, it can be easy to reach for your comfiest sweatpants every day. Might I suggest a more elevated look for your time in the home office?
Studies have shown that what you wear can affect the way you study or work. It's similar to making your bed each day. Your mind is more likely to be active and ready to go once you've accomplished the simple, repetitive tasks of fluffing your pillows or wearing a polished outfit versus pajamas. Unless I'm having a sick day, it's rare that you'll find me in loungewear, despite the fact that I work from home each and every day. No one sees me (unless you count my cat), but I feel better and perform better when I'm wearing "real clothes."
What I'm not saying is that you should never wear your favorite yoga pants or leggings. Those are the comfiest creation on God's green earth and I don't want to deprive you of comfort. However, I might suggest a stretchy denim every once in a while. Also, rather than a faded t-shirt that you picked up at a concert in high school, maybe grab a cute and cozy sweater instead!
Let me provide some inspiration.
---
outfit details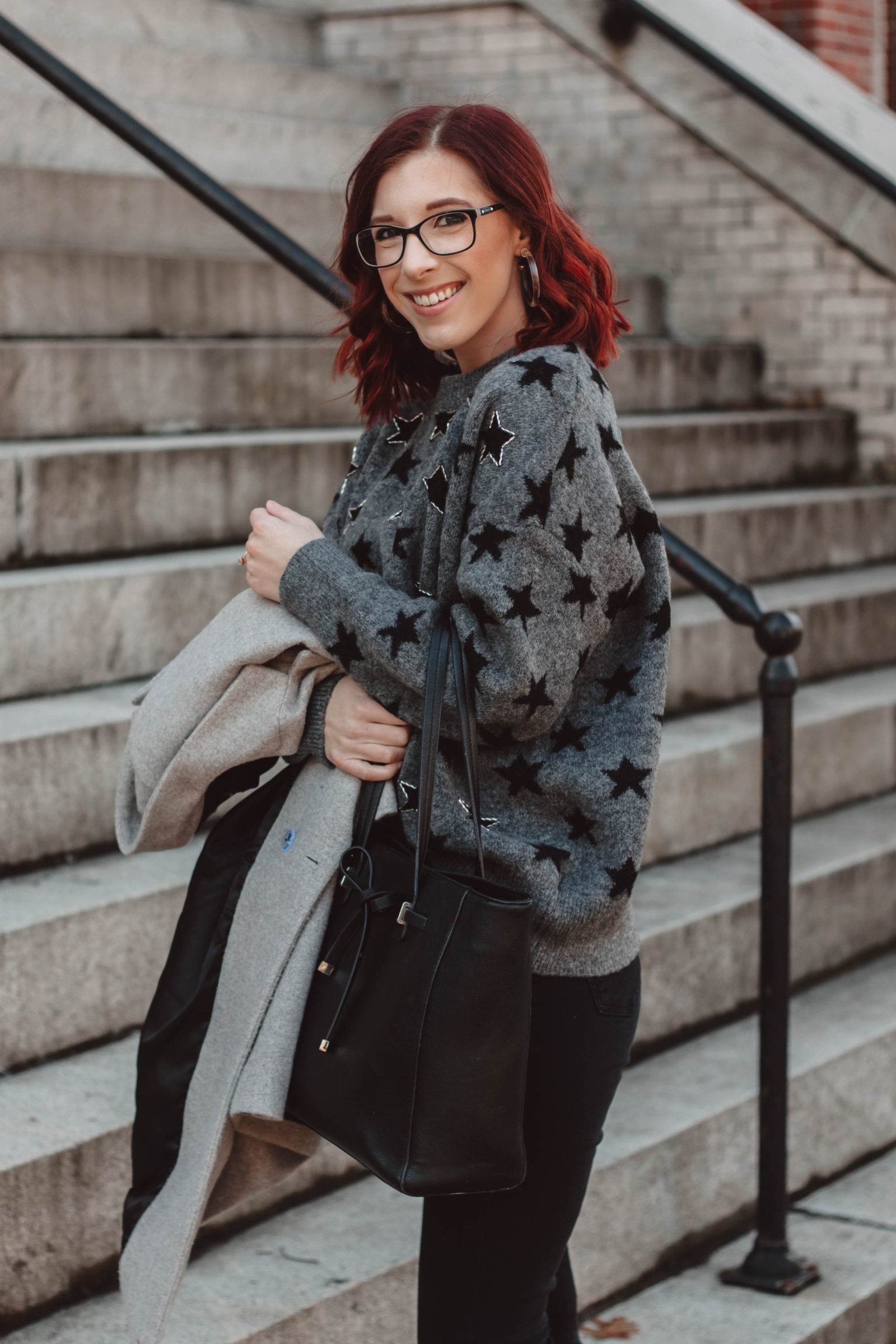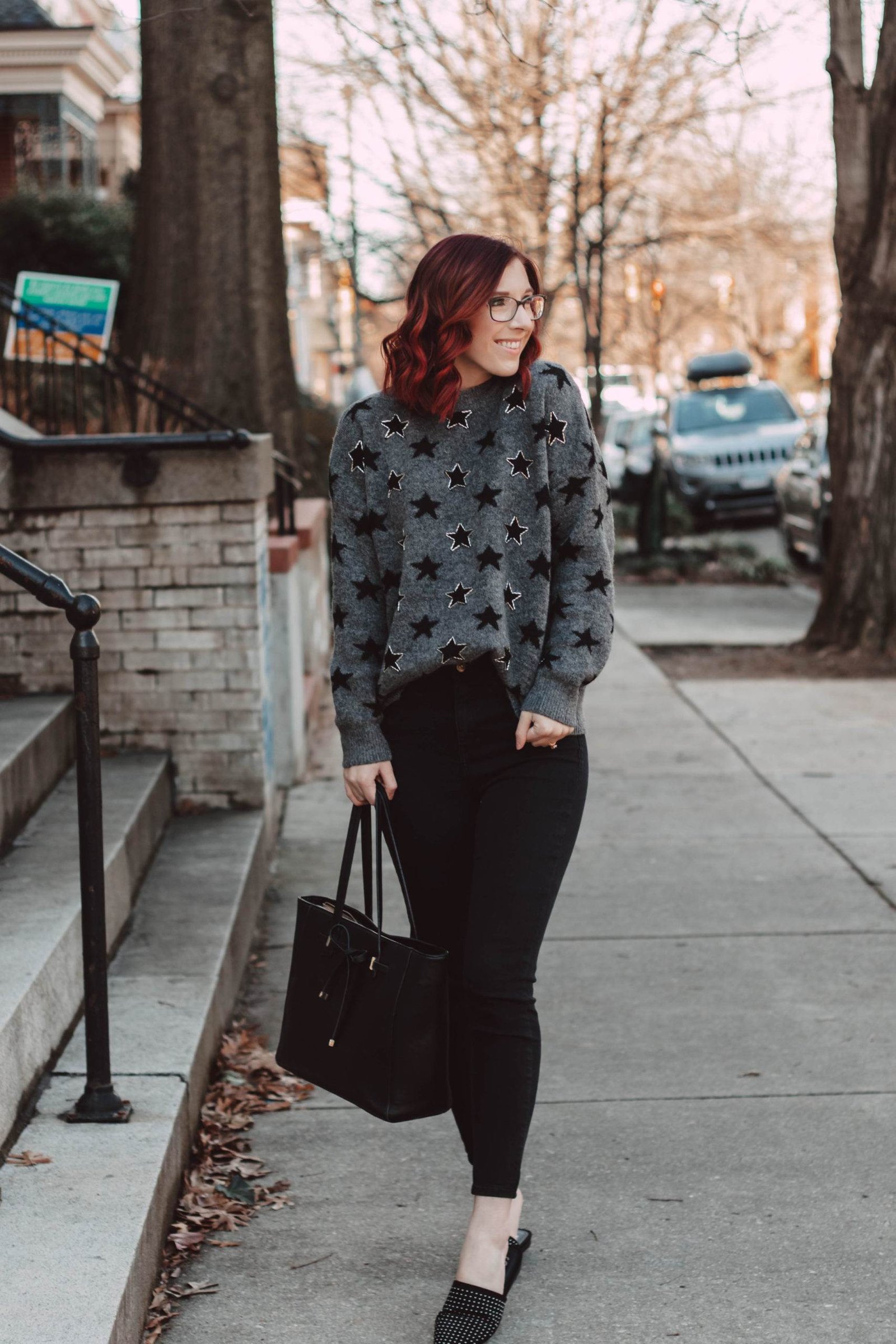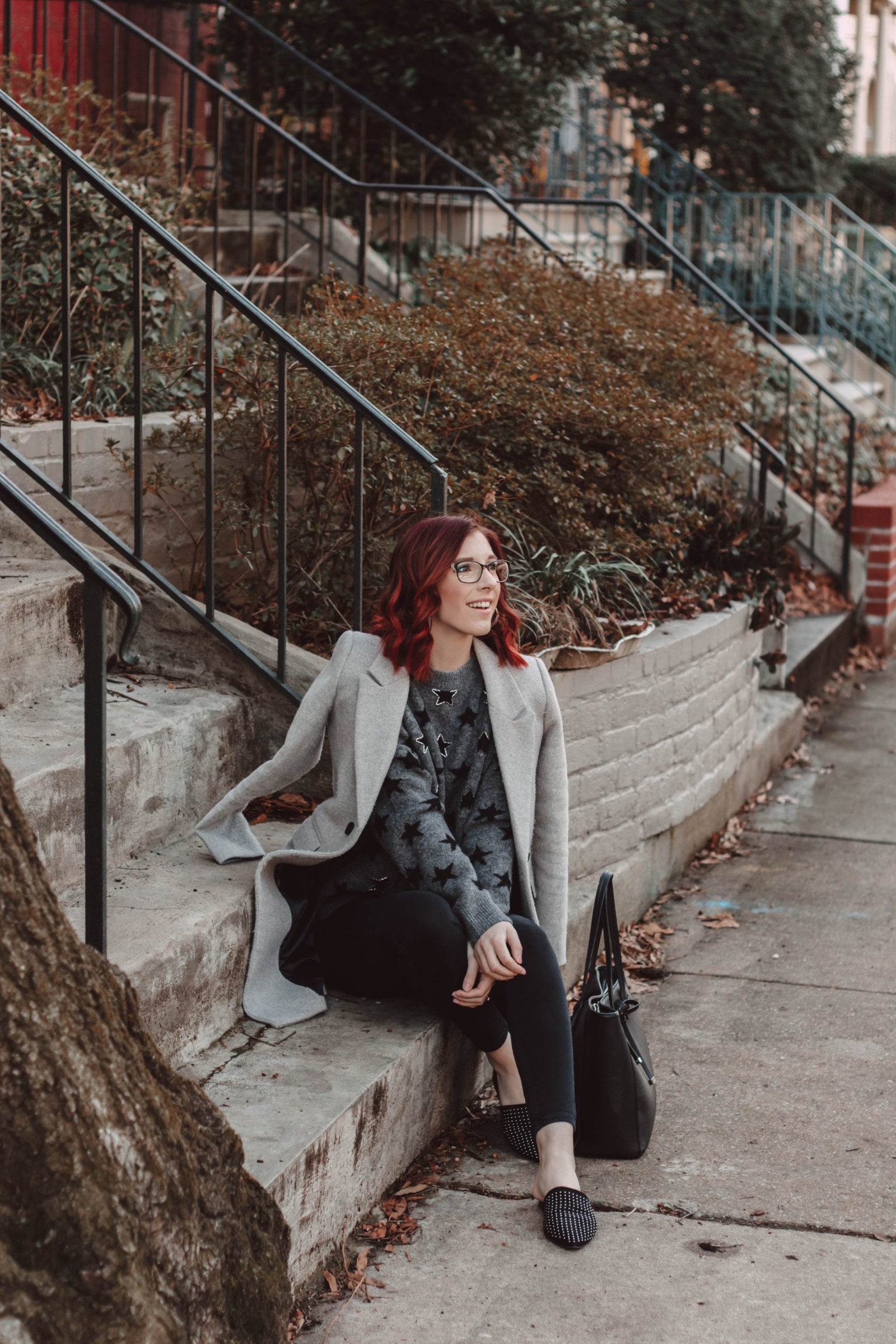 This is my ideal work from home outfit. In fact, if you were to walk into my office at any given moment, you might find me in this identical outfit or something quite similar.
The formula is simple: soft, yet whimsical sweater + stretchy skinny jeans + slip-on shoes. It's rather foolproof! If you find yourself needing to run a quick errand, opening the door for another Amazon delivery, or – in my case – getting a call from your husband to join him for lunch, you're ready to go! No need to rush about, pulling something together haphazardly.
Clearly, this work from home outfit is most suitable for winter, with the addition of a chic wool coat if it's extra chilly outside. If you're looking for options that might work well in the spring or summer, I might suggest trading the oversized knit for a cute graphic tee that can be tucked into your high-waisted pants. Add a layered necklace and you're good to go!
I feel the need to mention that these pants are nearly as comfortable as my leggings. In fact, they're so great that I've owned them in several washes and levels of distressing. They're my most-worn pair of skinny jeans, and I highly recommend them to anyone interested in denim that won't fade, warp, or show any signs of wear.
---
Related Posts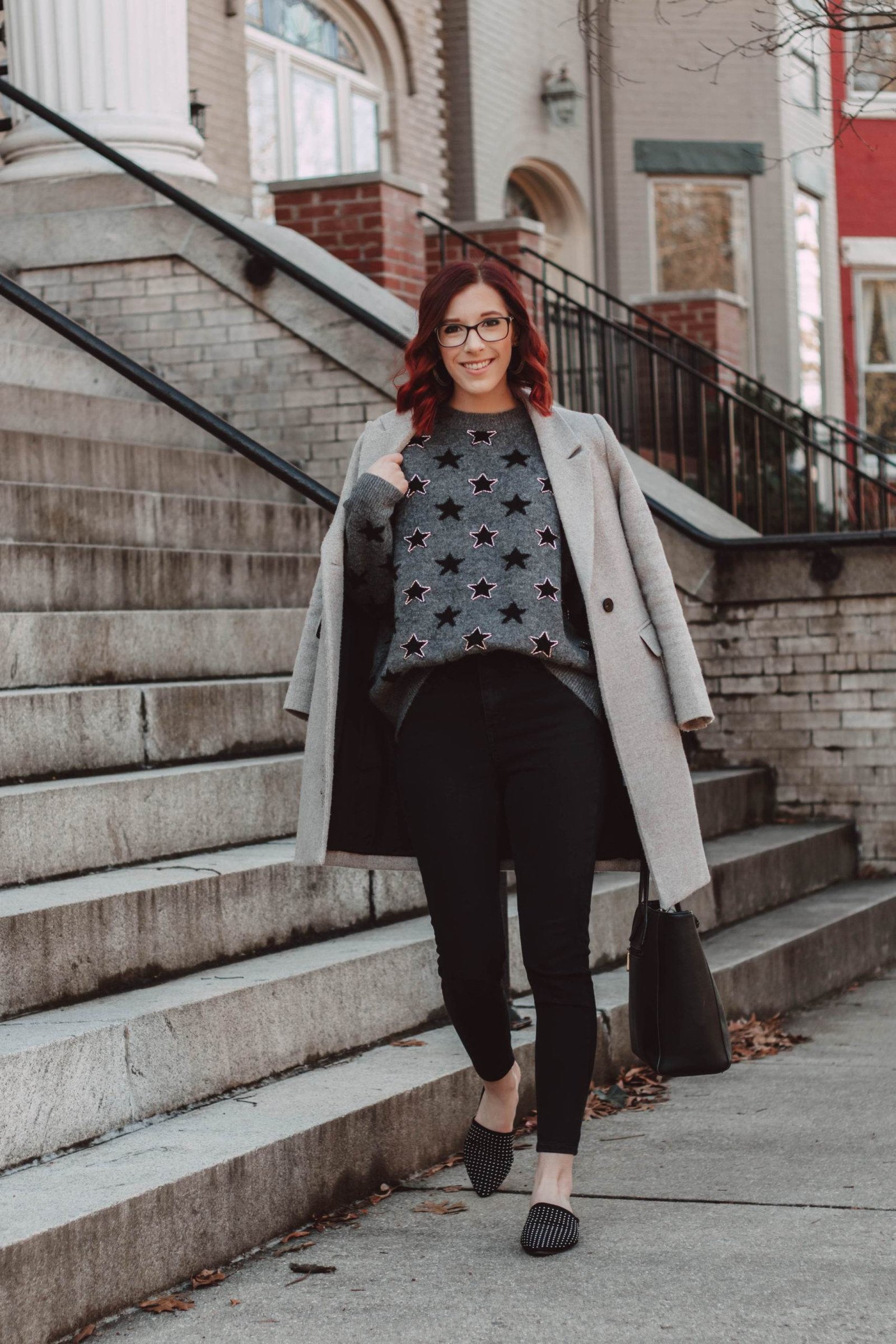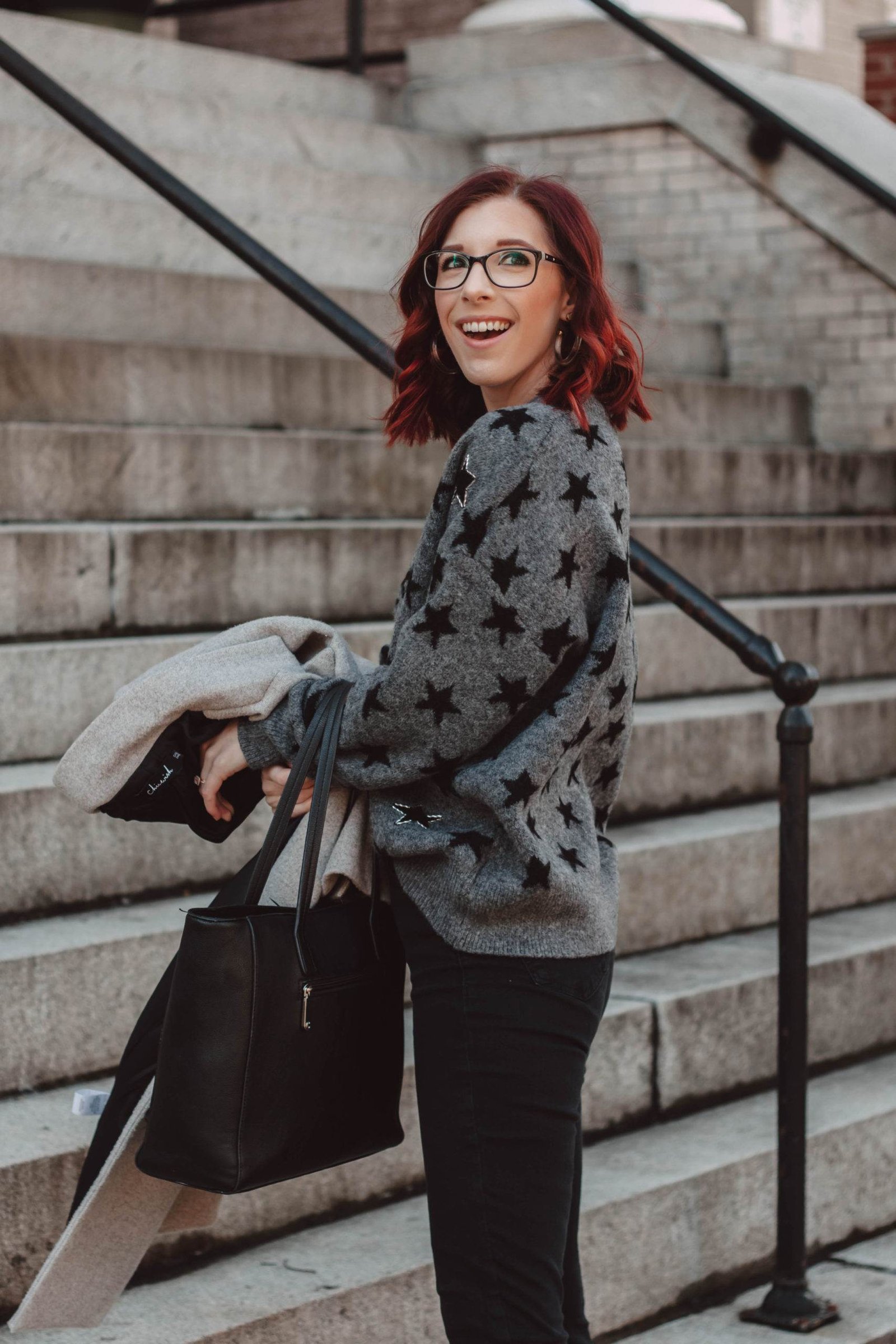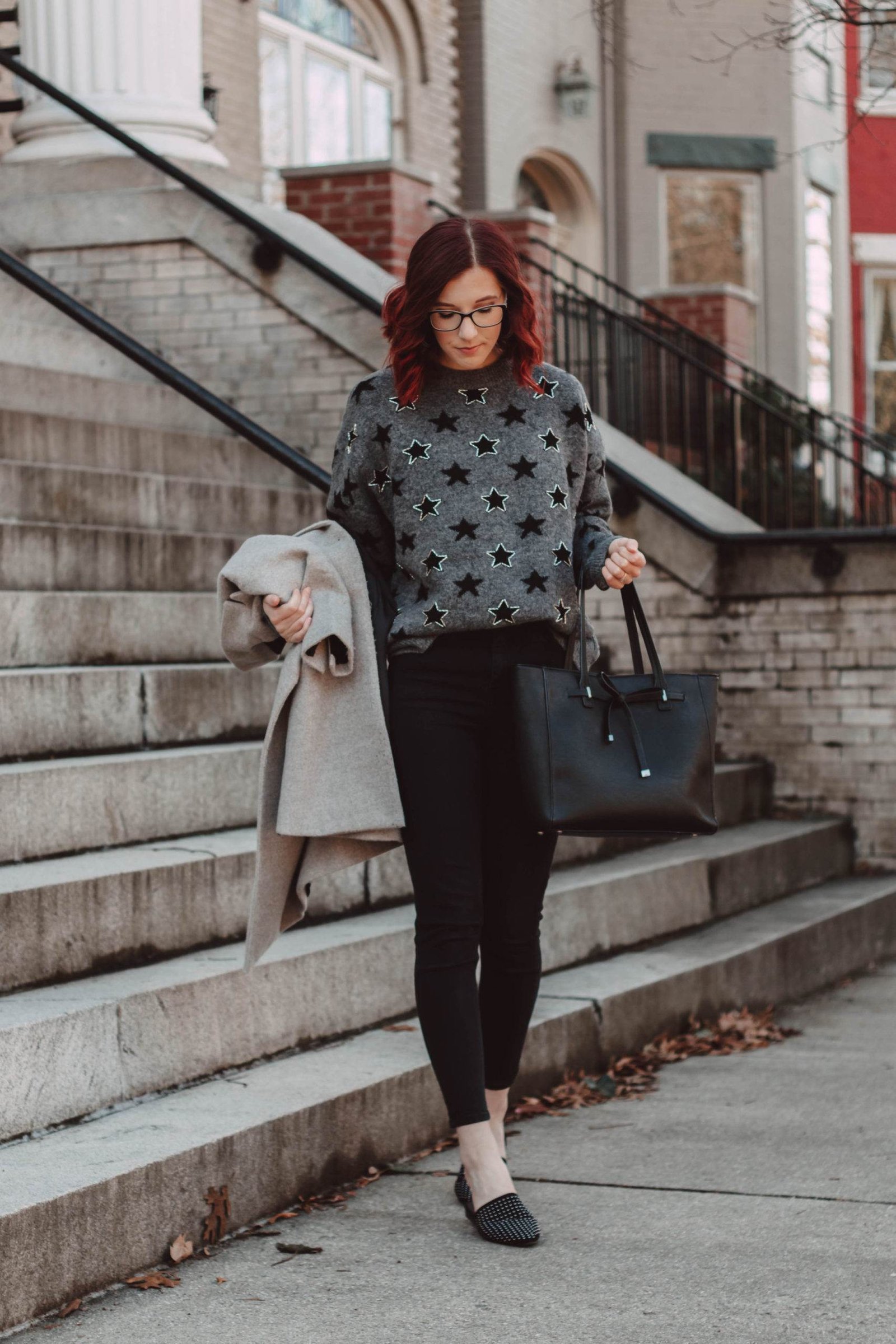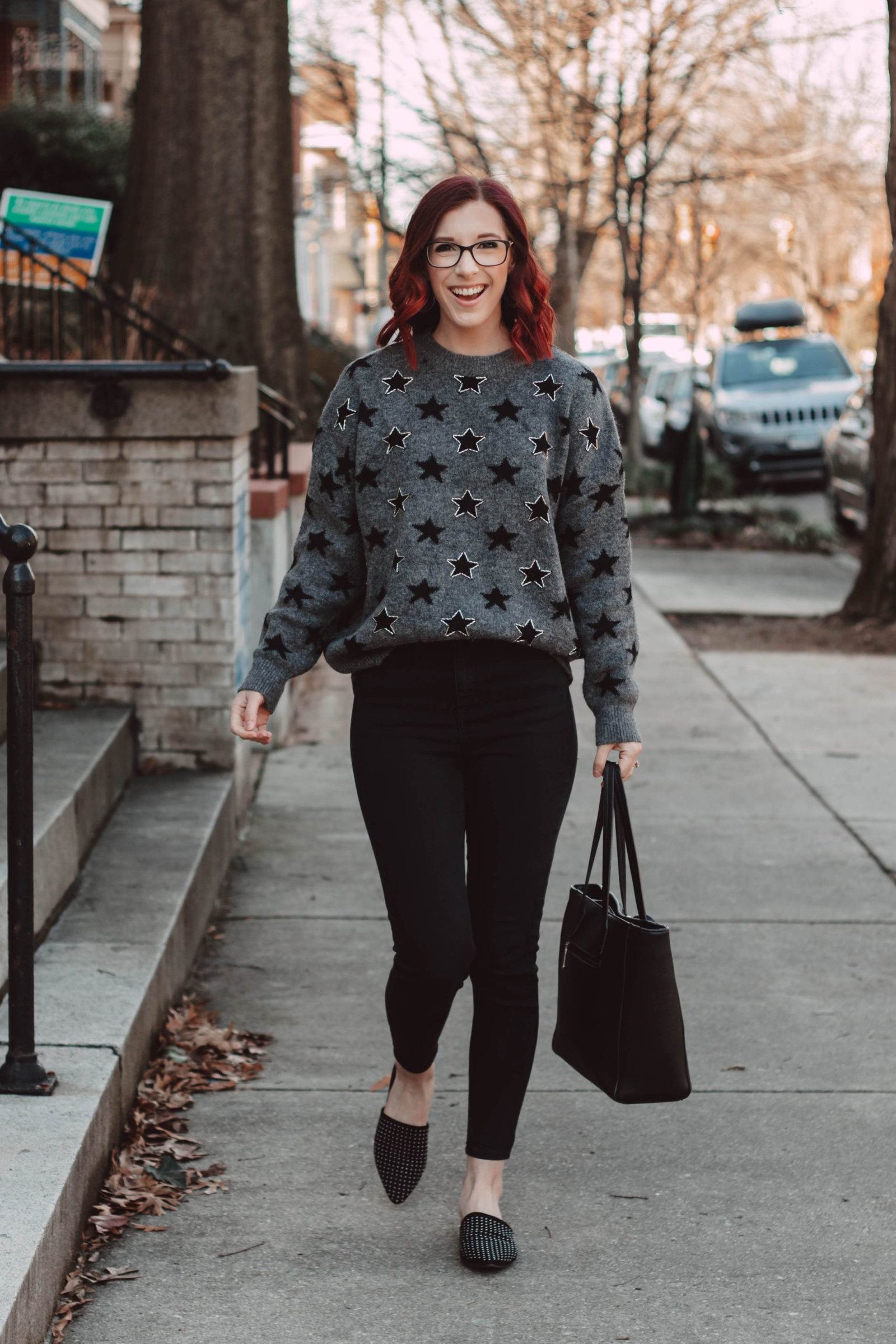 If you work from home, how do you find yourself elevating your outfits?