This post was originally published in January 2021. It has been updated to share the best cute casual winter outfits for this chilly season!
I've discovered the secret to creating cute, casual winter outfits every single time.
Want to know what my secret is? A fabulous, chunky, colorful scarf. Now, I know some of you may be thinking that color isn't really your thing. Never fear, I've got lots of ideas for you as well. All I know is that the moment I put this long, plaid scarf on, it took what would be otherwise ordinary winter outfit and made it something absolutely fabulous.
From what I can tell, all of us have varying tastes when it comes to winter accessories. Some people love a pom-pom hat, others collect festive gloves. Me? I'm all about scarves. I have wrap scarves and blanket scarves, infinity scarves and chunky wool scarves like this one. I love mixing and matching them with my neutral outfits to see how they'll elevate the look.
---
shop the post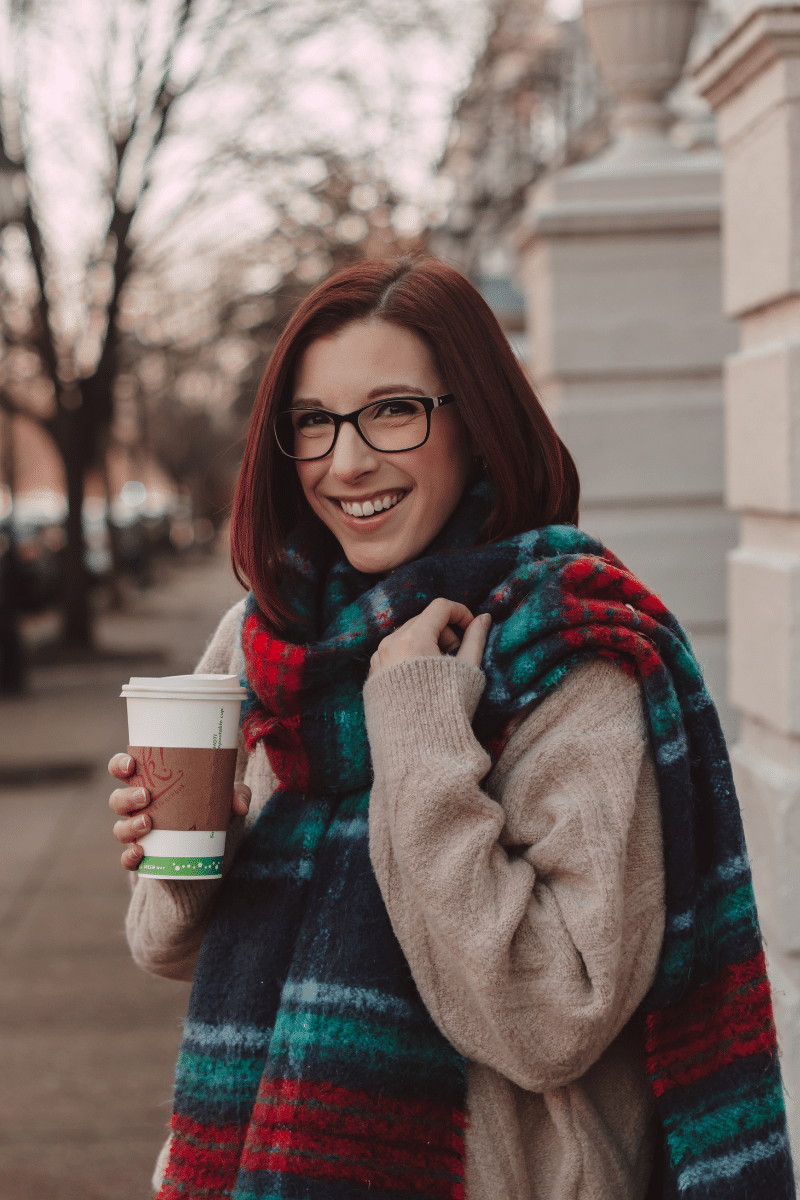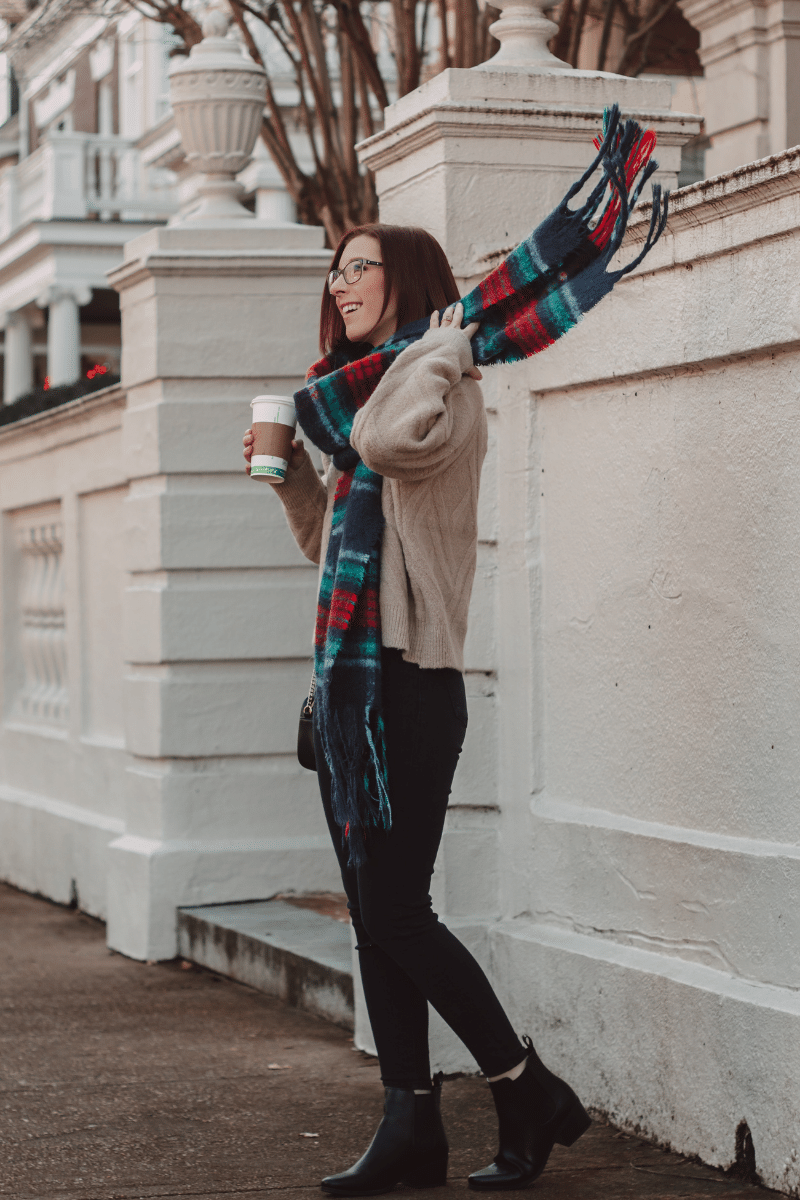 While I mentioned before that colorful scarves can make a huge difference, there are also perks to neutrals!
My outfits are primarily neutral tones. I like soft browns and camel colors, black, gray, and khaki. I don't stray super far from this "rainbow" during the winter season, so a colorful scarf is a great way to add some vibrancy without taking me too far outside my comfort zone. If you prefer to stick with the warmer neutrals, opt for a pattern. Plaid, stripes, or even houndstooth are all great options to bring a pop to your look!
Another great thing about scarves is how cozy they are. Blanket scarves can really be used as just that: a blanket. I also love these thicker, woolen scarves that warm me up without the need for any additional layers. You can catch me wearing this kind of outfit all throughout the winter season. It's so easy to style and perfect for any number of activities.
---
related posts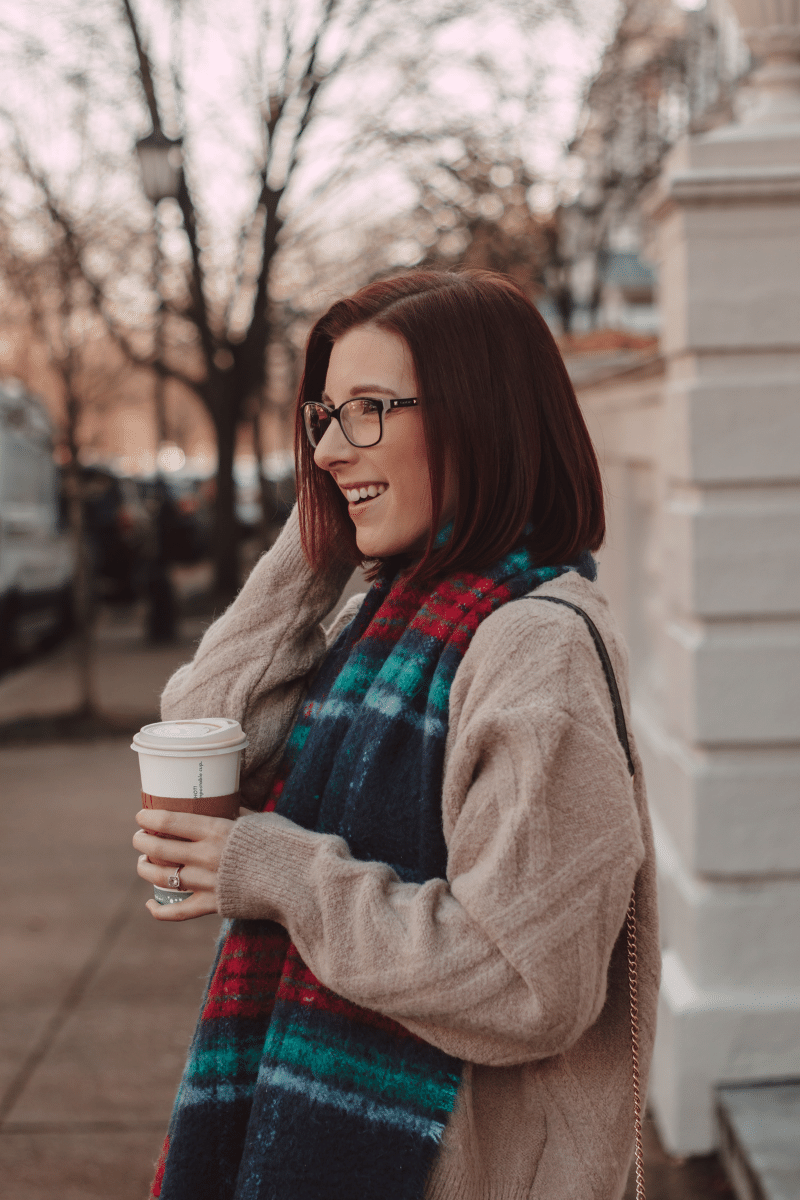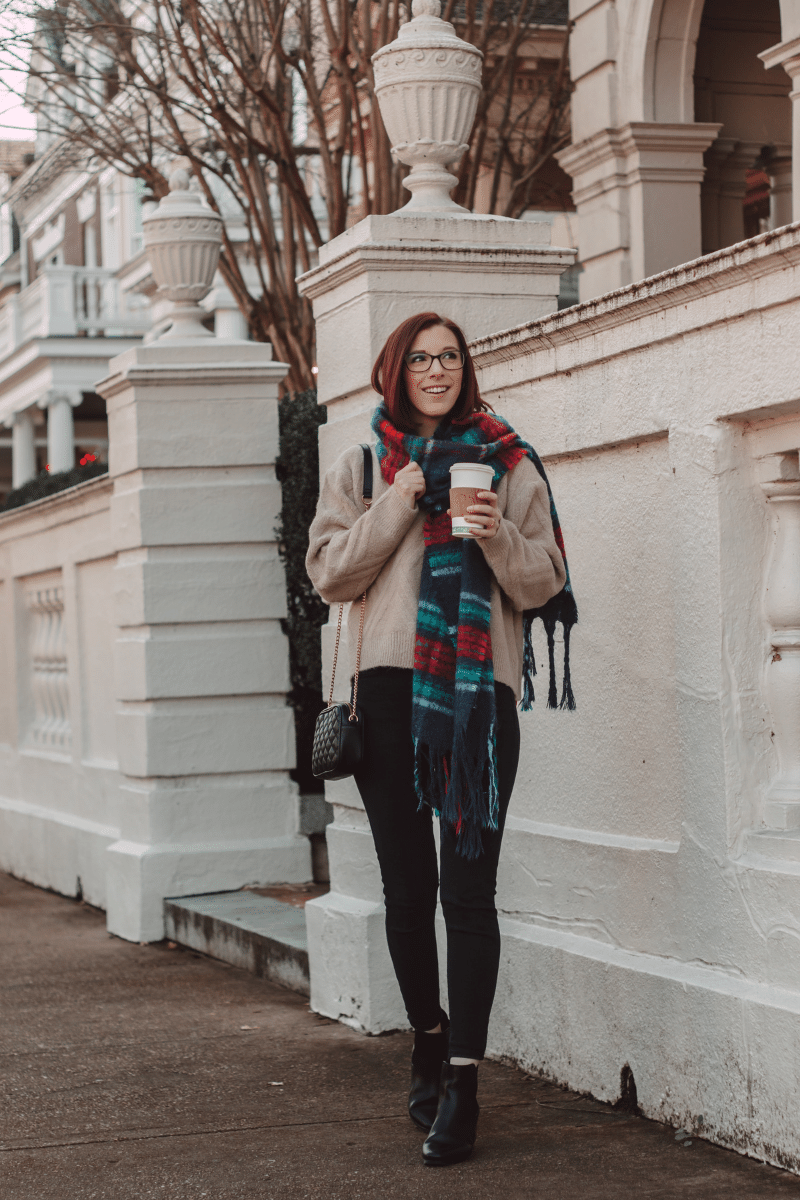 Are scarves one of your key winter accessories?
---
pin for later