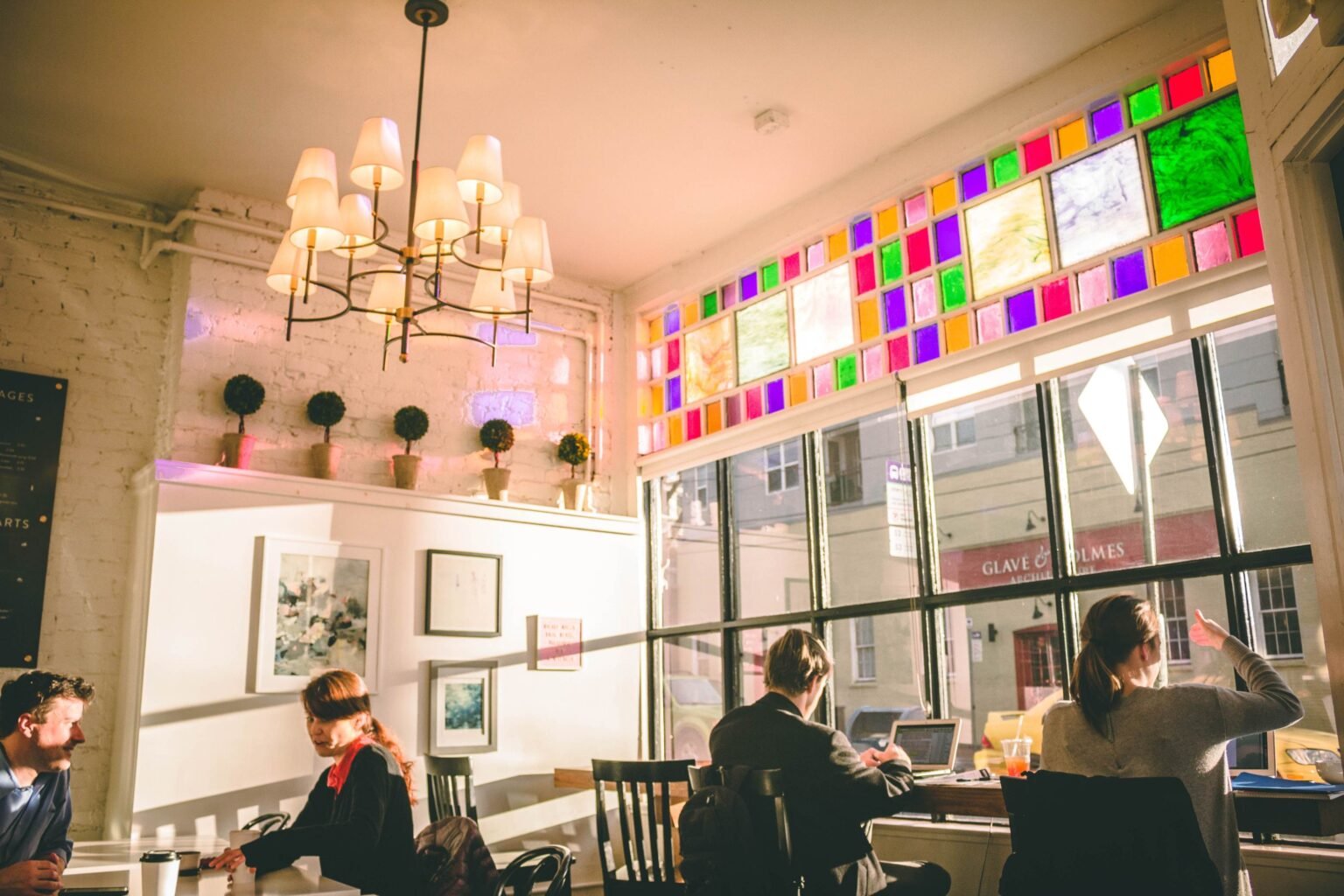 It might be the heavy influence of Lorelei Gilmore, but sometimes I feel more at peace in a café or coffee shop than in my own home.
Being self-employed means I often need to get out of my typical surroundings to feel inspired and motivated. A few years back, I began my search for the best spots in RVA to meet up with a friend, get some work done, or just enjoy a cup of coffee or chai.
Whether you're a Richmond native or you're reading this from another part of the country (or the world), I'm sure you can understand my deep-rooted love for a good cup of something delicious. That might not be coffee for you. Maybe you're into tea or chai lattes, or you're a hot chocolate person! (I don't judge) One way or another, you're bound to find something to enjoy at one of the spots listed below. And if you are from RVA, let me know if I've missed your favorite and I'll go check it out!
The Best Cafés and Coffee Shops in Richmond
If Brandon and I are craving an early-morning work sesh, we head here because their breakfast sandwiches are delish and the vibe is super welcoming. This has definitely become my favorite café, and without fail, you will find me sitting in one of their comfy lounge chairs every Tuesday with my father, sipping a medium cold brew with cream. It's become tradition!
This is a relatively new coffee shop in RVA, but already making an impact. The vibe is so friendly and warm, with smooth jazz playing while you sip your drink, enjoy a muffin, and sit comfortably on one of their couches!
Considering the fact that a good iced chai latte is my favorite drink on the planet, I try that each time I'm visiting a new spot. So far, Lamplighter has won best in the book.
Alright, now I know this isn't a "local" coffee shop, but it's certainly one of my favorites – specifically the Cary St. location. My husband and I love to bring our laptops to work here, with a cup of Peet's coffee in hand! There's so much open space, and we can even take breaks to play a board game if we so choose.
This spot is spacious and inviting. The staff is one of the friendliest, and they have a bangin' selection of board games if your mind needs a break from work. It's also a fantastic place to hang out with friends!
Talk about cute! I discovered this spot when I took my first ever blog/Insta hiatus, and was quickly obsessed. They stand out as such a home-y, comforting place in the middle of bustling downtown Richmond.
Probably one of the busiest spots in Richmond, this little coffee shop is located in Carytown and has some of the yummiest goodies. I have to get a snickerdoodle cookie every time I go. Just be warned: it's nearly always packed, so check Google for their busiest times and plan to make friends with the person seated very closely next to you.
I've been going to Crossroads since I was eighteen years old. It became like a second home to me. At one point, I was going there so frequently that every person on the staff knew my name, and I even befriended the owner's mother. It's always a good place to enjoy a good grilled cheese, a game of Pac-Man, and some live music.
This bright, colorful, and healthy café is so much fun! If you like smoothie bowls, great cold brew, and cheery atmospheres, be sure to visit here!
With multiple locations, and the best waffles in RVA, this is one of my favorite spots to meet up with friends. However, I don't recommend it as a work location, because they're known for their spotty wi-fi!
This spot is a little out of the way from my typical ventures, but I really enjoy the bright and open setting and fact that there's rarely a huge crowd.
If you walk all the way through this café and onto their back patio, you'll find a wall with the iconic Colette Miller angel wings. It's a good spot for a photo op, and they have some of the yummiest flavored drinks to give you energy while you work.
Their light and airy environment, delicious macarons, and yummiest mocha latte have me listing this as one of the top spots in Richmond. It's incredibly Instagrammable, inside and out!
Definitely in the running for the cutest café award, this little shop mixes retro styles with modern aesthetics that make every corner Insta-worthy. Not to mention their handmade sourdough donuts (and literally everything else on their menu) are to die for!
Each time I visit a new café, I try their chai lattes. It's my favorite drink, so this is the deciding factor on whether or not a place is good enough to come back to. Let's just say, I'll be back here plenty!
I've only been here once, but the calm atmosphere made me want to come back again and again (I need to make that happen). They not only offer delicious beverages, but also treats from their wood-fired bakery! You'll love their croissants with your coffee.
This is a really cool, modern coffee shop in the heart of VCU District. The owner moved from Portland to Richmond and took their business from mobile trailer to a brick and mortar a few years of testing the waters. They've got a delicious iced chai and wonderful window seating for optimal people-watching.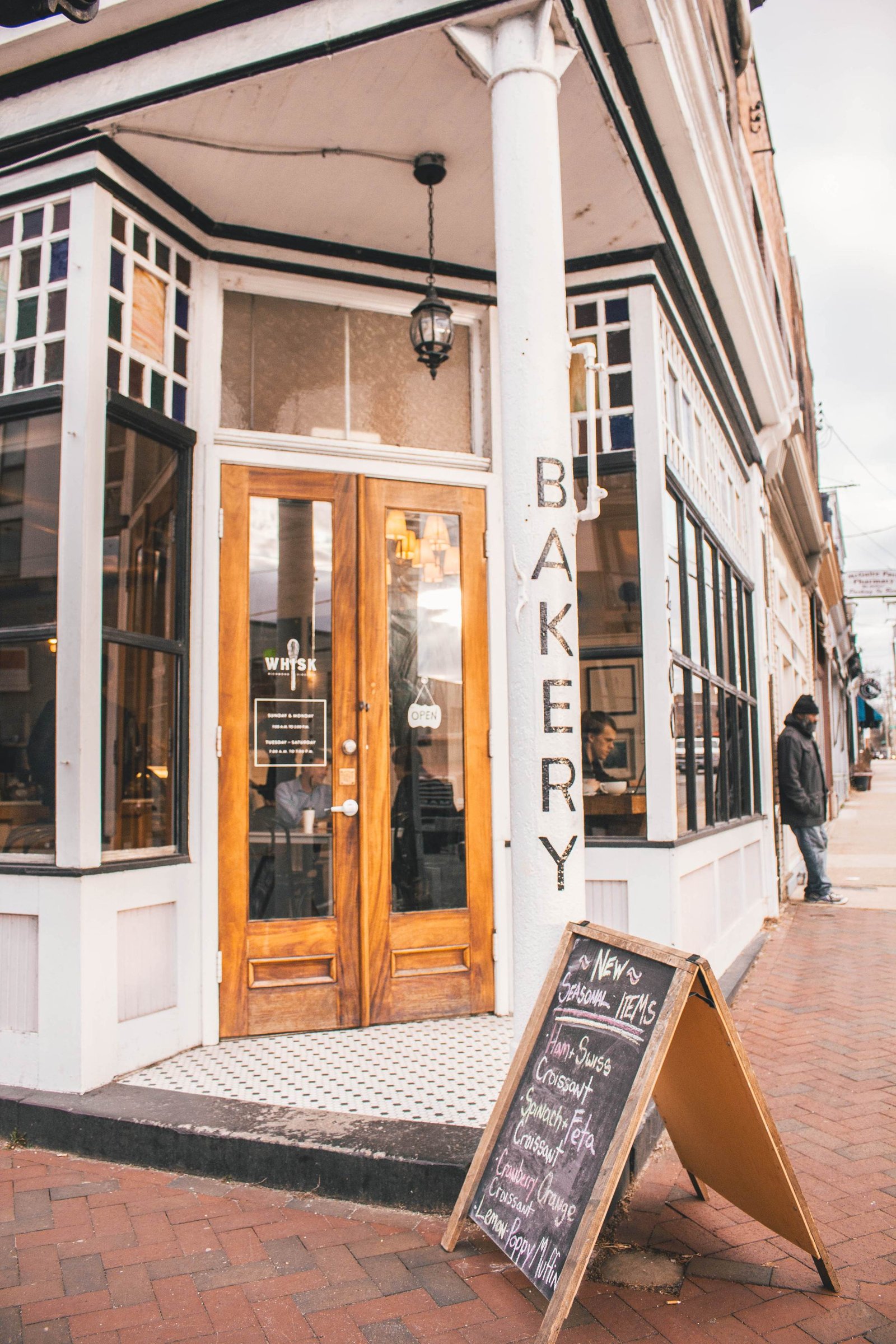 Which café or coffee shop appeals to you?
---
Pin for Later