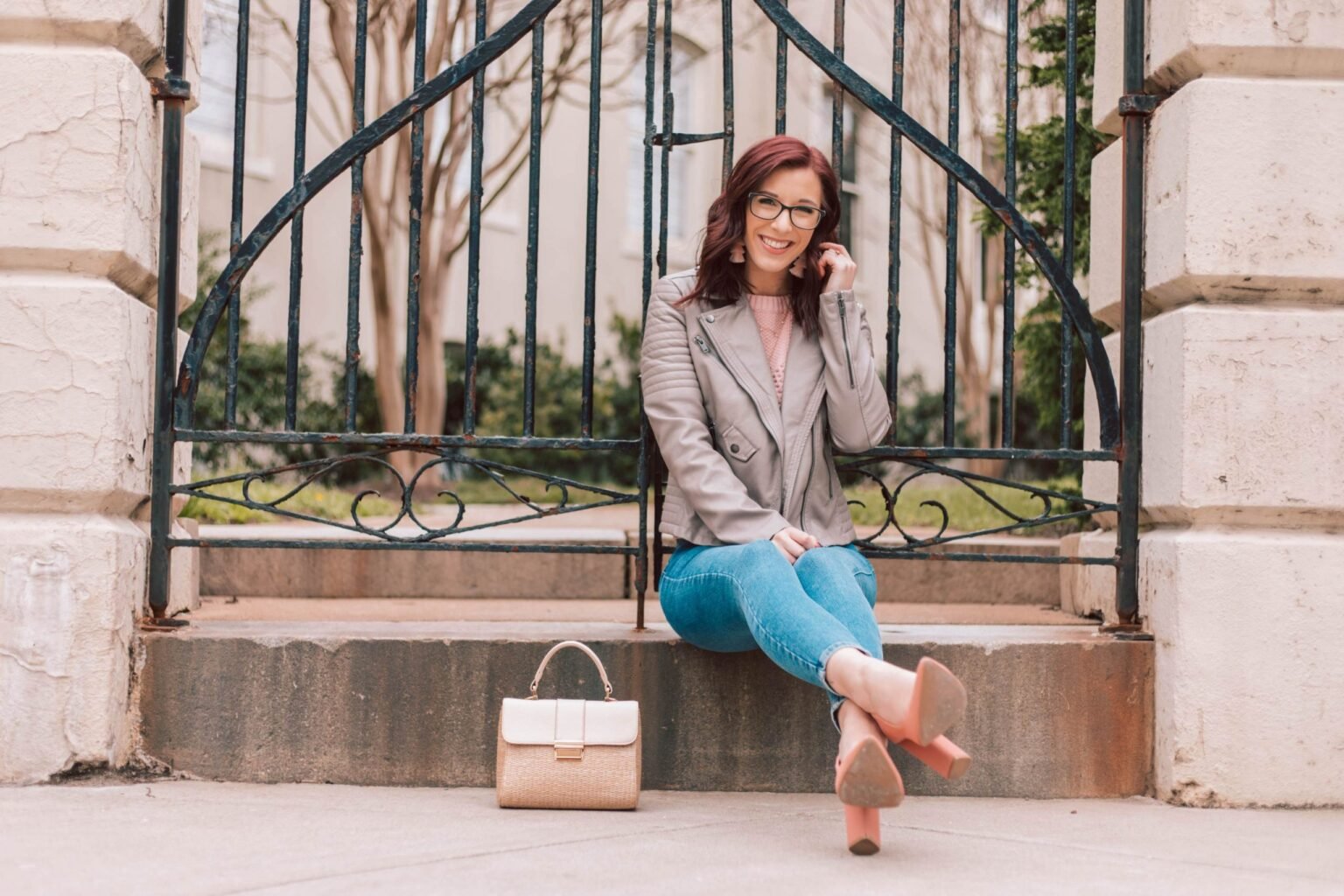 Hey, it happens to all bloggers. We plan out content, take the photos, edit them, and then forget they exist.
I'm guilty! I took these photos over a month ago with full intentions to share. Then spring happened. Like, Virginia fully launched into the flowers-blooming-bees-buzzing-80°-SPRING. I traveled with my husband and took spring outfit photos. Then I came home to find that this cute outfit had never been shared. So here I am, sharing an outfit that's possibly only applicable to 30% of the US and probably most of Australia. Oops.
However, I guess it's a good thing that I'm sharing this look for the few of you who still need inspiration on how to dress in springtime colors when the weather is still slightly chilly. I brought out the pastels just for you! 😉
---
Outfit Details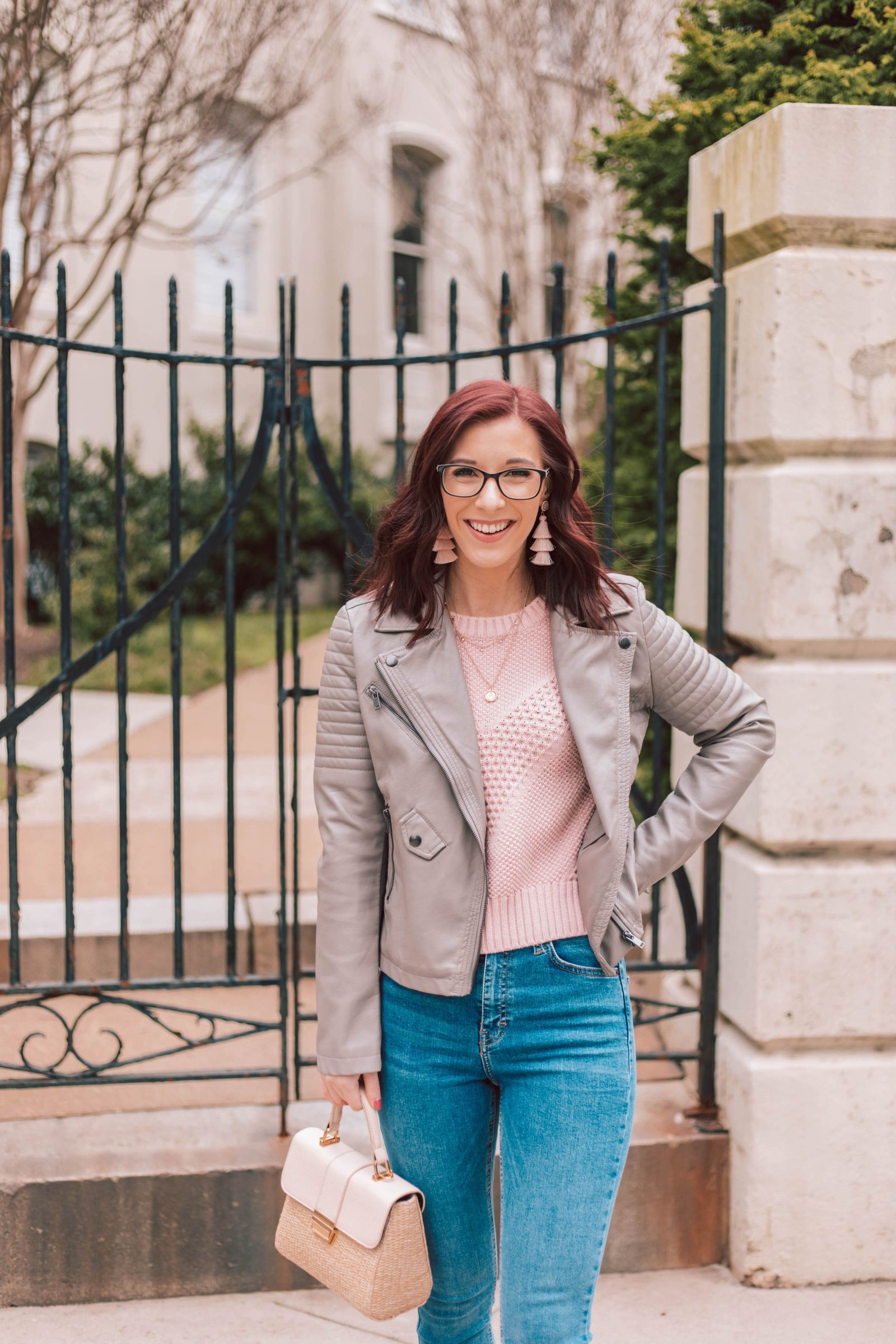 Raise your hand if the weather hasn't quite warmed up where you live!
It's still possible to bring spring flairs into your wardrobe, even if you're experiencing cooler temperatures. Basically, the key is to incorporate lighter colors, thinner fabrics, and pretty prints! I always reach for blush pinks, tans and light gray, baby blue, and white. You really can't go wrong with those shades, and you can mix and match them super easily.
For this outfit, I paired blush with a greige moto jacket, since this particular day was chilly and rainy. In my opinion, it's better to have extra layers handy, than none at all – just in case of odd weather changes. Those seem to happen pretty frequently in the spring!
---
Related Posts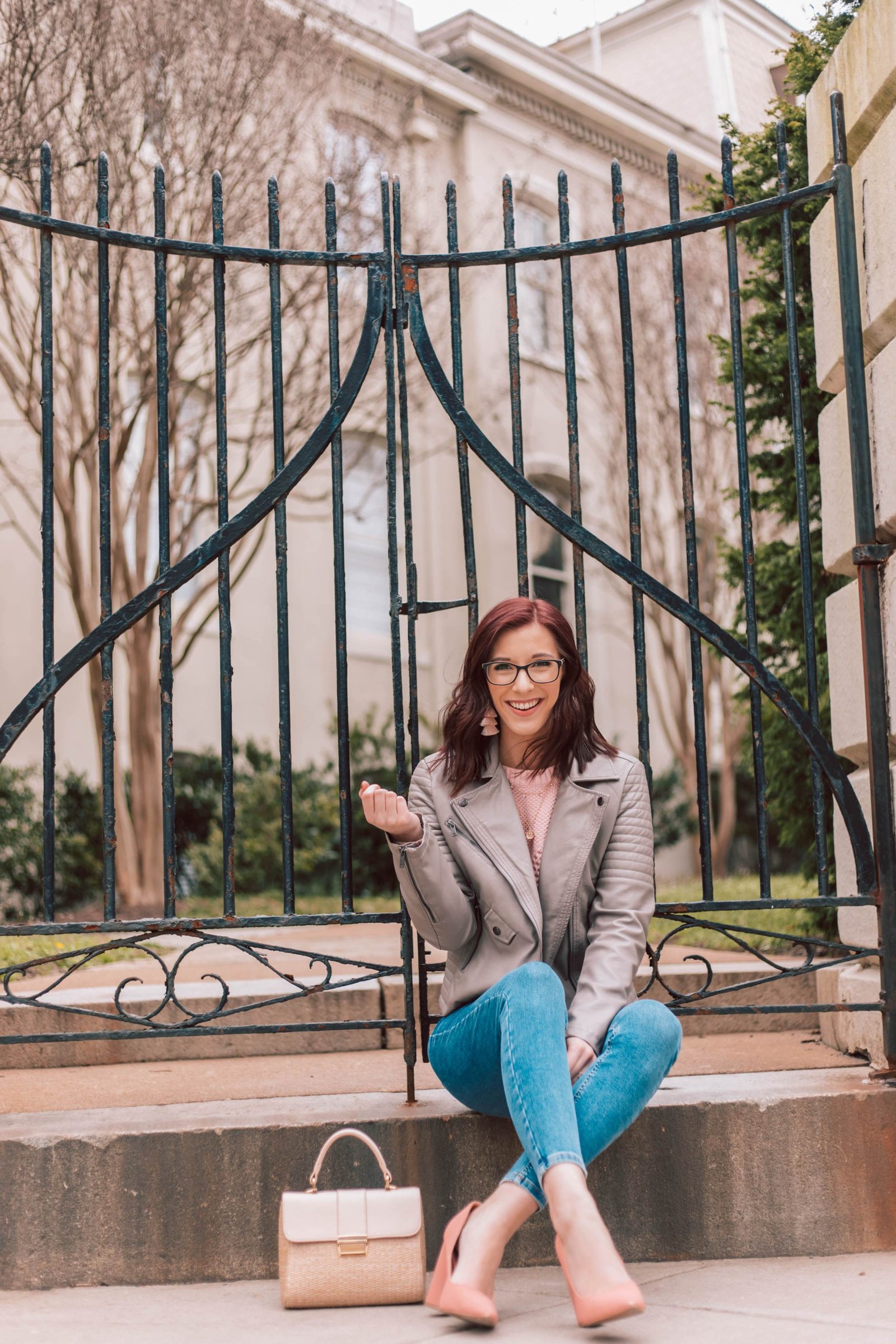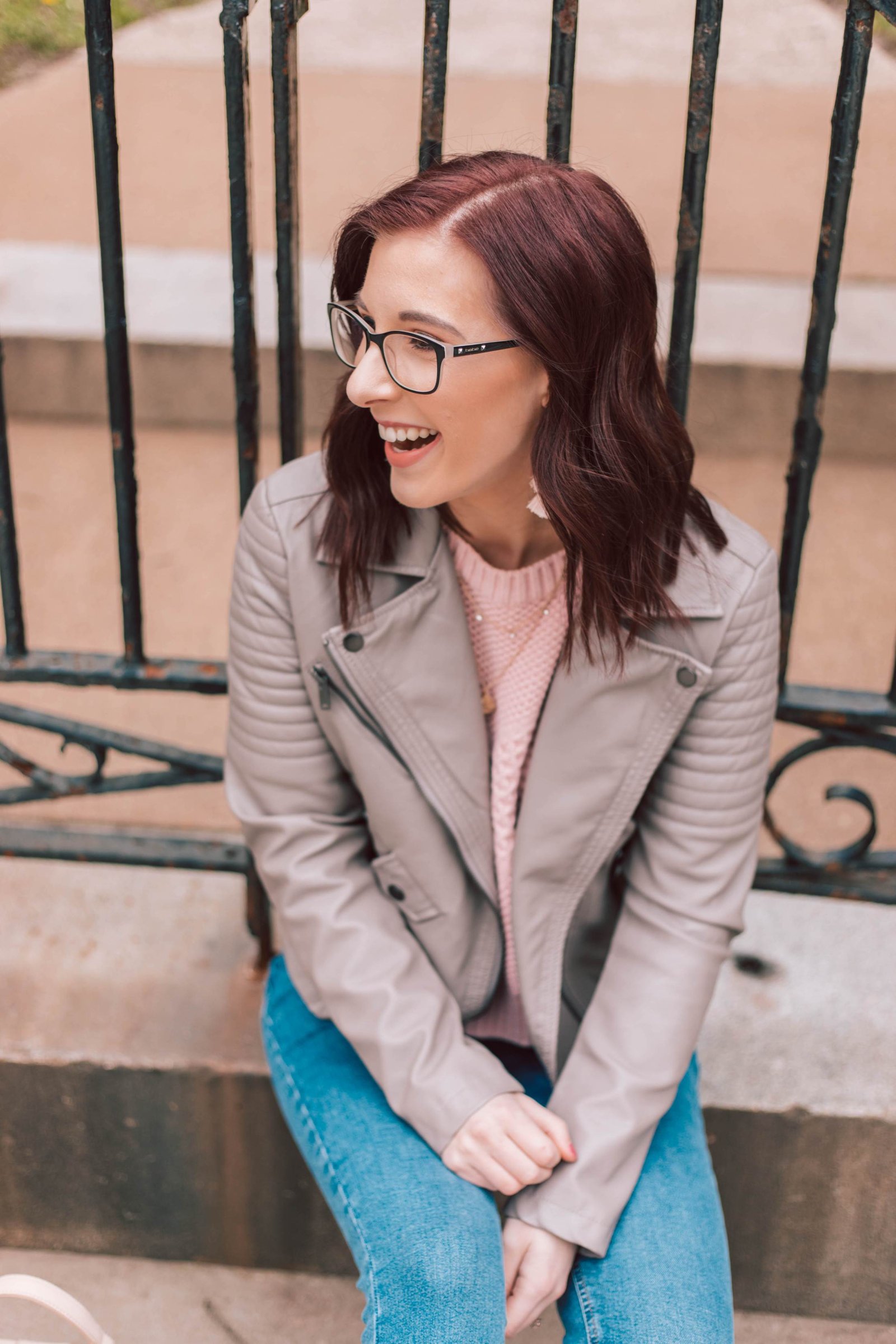 Would you be able to wear this early springtime look right now?