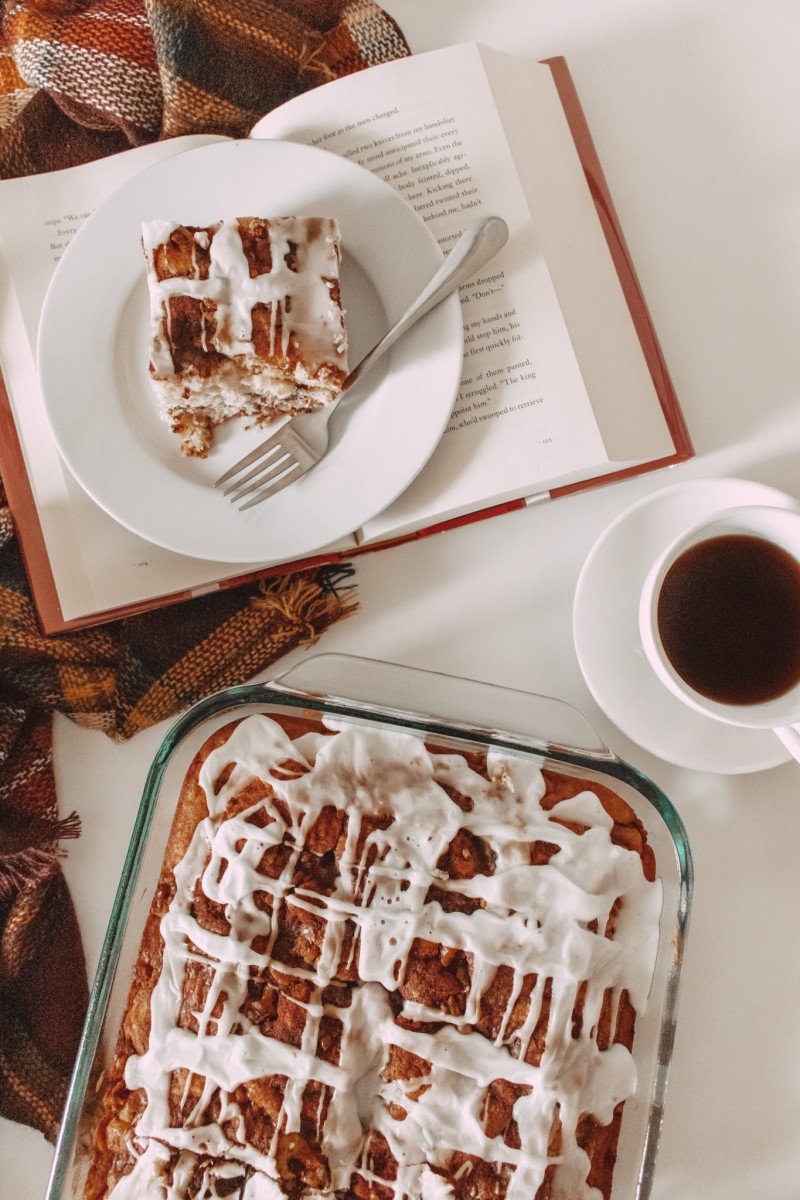 Forget what you think you know about dry, crumbly coffee cake. I'm about to blow your mind with this black walnut coffee cake recipe.
Throughout my entire life, if our family went on vacation, my mom made two things: what she calls her "travel brownies" – and this decadent black walnut coffee cake. It's a family favorite and I'm so excited to share it with you! Now, if you've never had black walnut extract before, you're in for a serious treat. It's a tough ingredient to find in-store, but my sister discovered an awesome online option that will last for years (especially if you're only using it for special occasion foods such as this). Sure, you can make this recipe without the black walnut extract, but I will say that it makes a big difference in the flavor! To have the ultimate experience, you'll want that sweet and smoky key ingredient.
When my husband and I met, I realized for the first time that a lot of people associate coffee cake with being very dry and crumbly. That is not the case with this one! It could be the copious amounts of butter (this is definitely not a healthy treat, by any means) but let me tell you, it is dense and moist and utterly divine. It's about the only coffee cake that he will eat – and when I made it for this particular blog post, he helped himself to two pieces right out of the oven!
---
related posts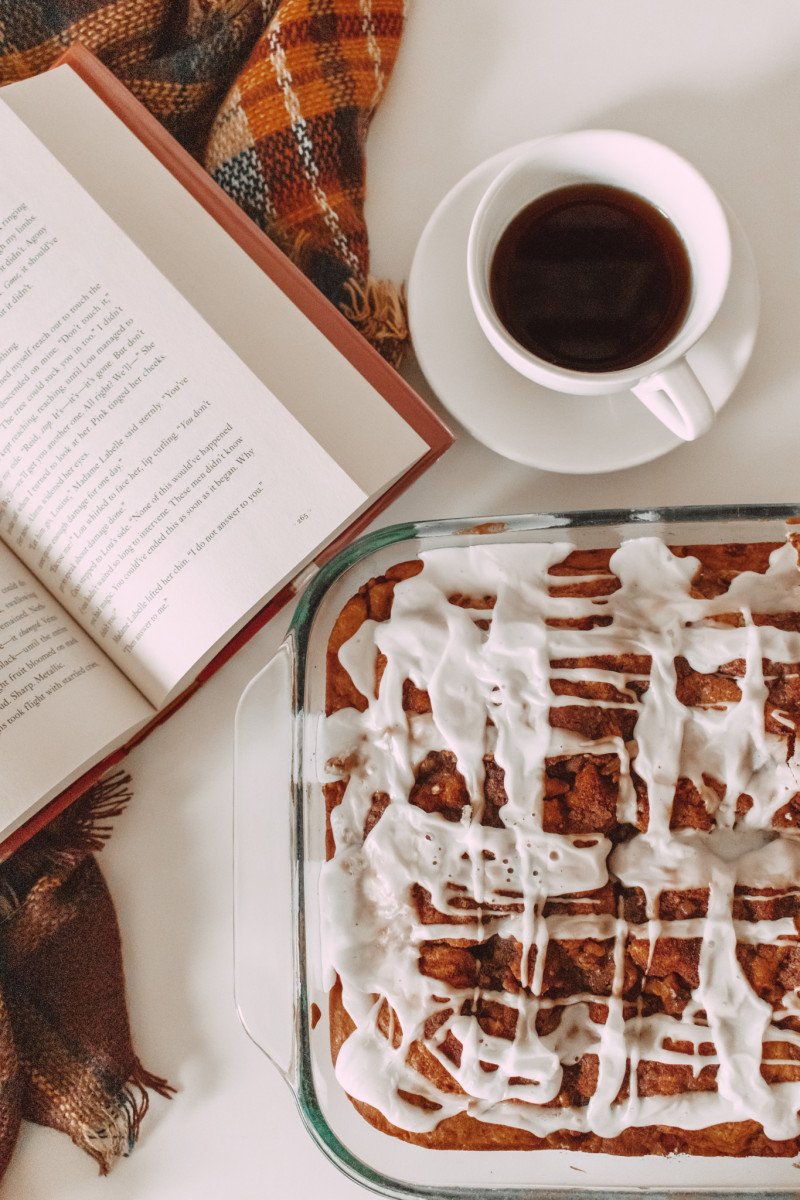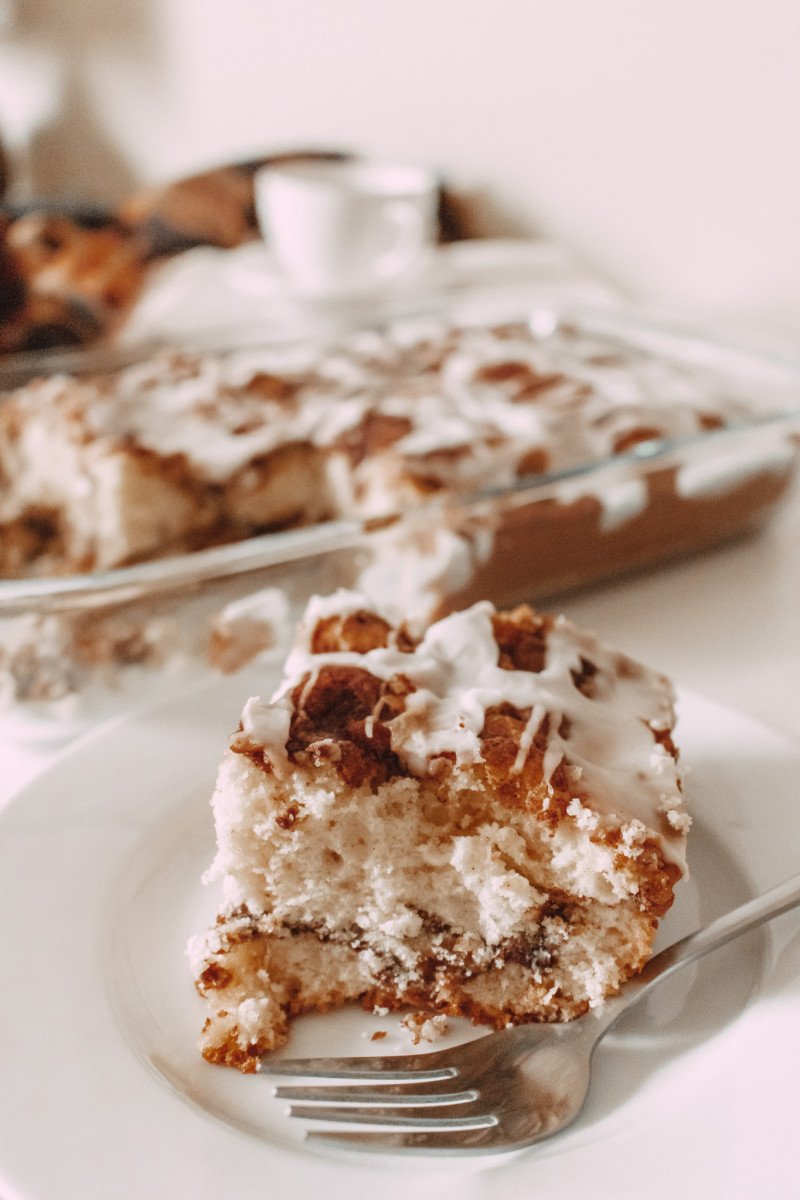 This treat can be enjoyed for breakfast or dessert!
Once you've poured yourself a steaming hot cup of coffee (or spiced mocha), slice a piece of the coffee cake and take a moment to yourself to just indulge in the rich sweetness and appreciate life a little bit more.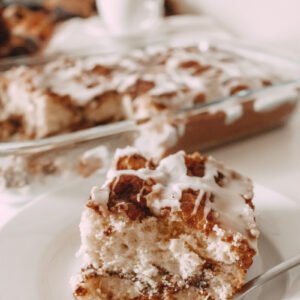 Print Recipe
Black Walnut Coffee Cake
Black walnut extract may not be frequently used anymore, but it creates a rich and delicious flavor in this moist, dense coffee cake from my childhood.
Ingredients
Batter
1 cup butter softened
1 ½ cup sugar
3 eggs
1 tsp vanilla extract
½ tsp black walnut extract
1 cup milk (regular or non-dairy)
3 cups flour
3 tsp baking powder
½ tsp salt
Topping
4 tbsp ground cinnamon
1 ½ cup brown sugar
1 cup walnuts finely chopped
Glaze
2 cups powdered sugar
¼ cup water
Instructions
Preheat oven to 350°F

Grease a 9×13 pan

In a large bowl, cream together softened butter and sugar

Add three eggs (one at a time) mixing after each

Add both of the extracts and mix thoroughly

In a separate bowl, combine flour, baking powder, and salt

To the egg/sugar mixture, alternately add the cup of milk and the flour mixture

Pour half the batter into 9×13 pan

Combine topping ingredients

Sprinkle half of the topping mixture over batter

Drop remaining batter by spoonfuls over top and spread evenly

Sprinkle the remaining topping mixture on top and drizzle with melted butter

Bake for 35-45 minutes, until toothpick comes out clean

Allow to cool

When cool, top with glaze in a criss-cross manner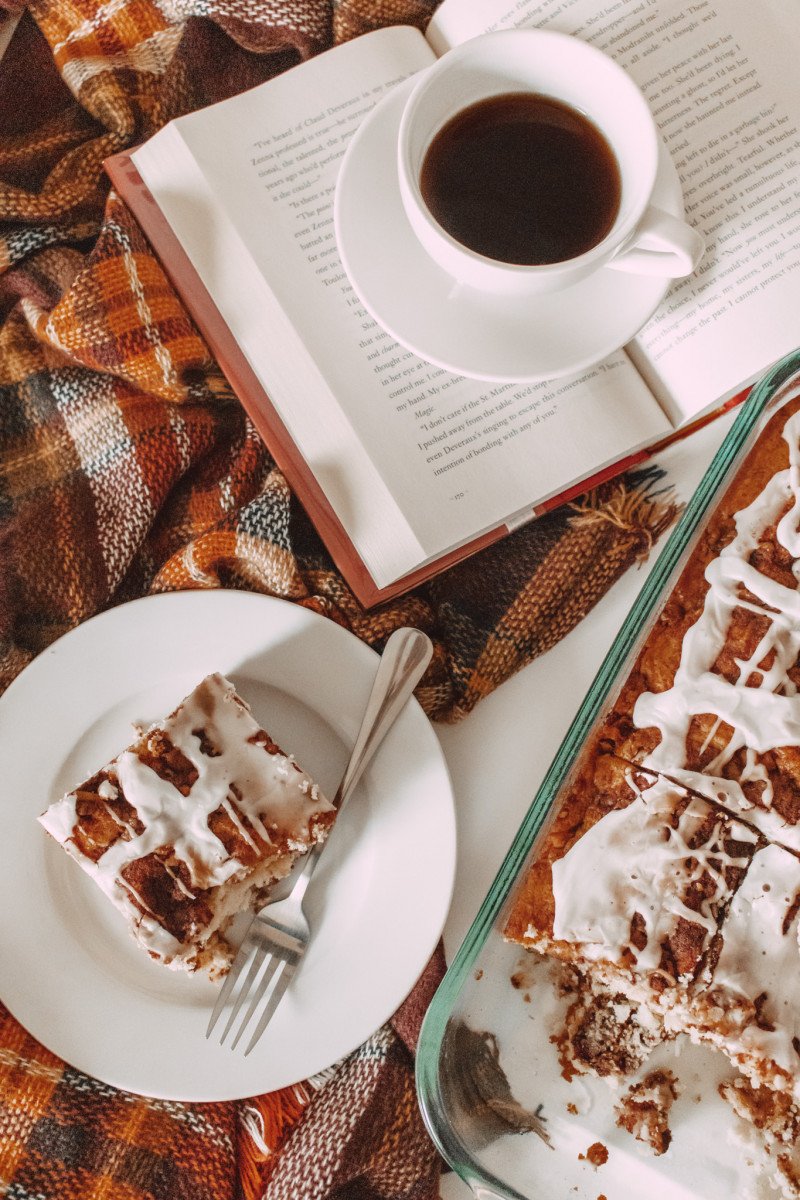 Will you be testing out this recipe?
---
Pin for Later