A huge thank-you to NetGalley and the publisher for this e-arc of One Italian Summer by Rebecca Serle.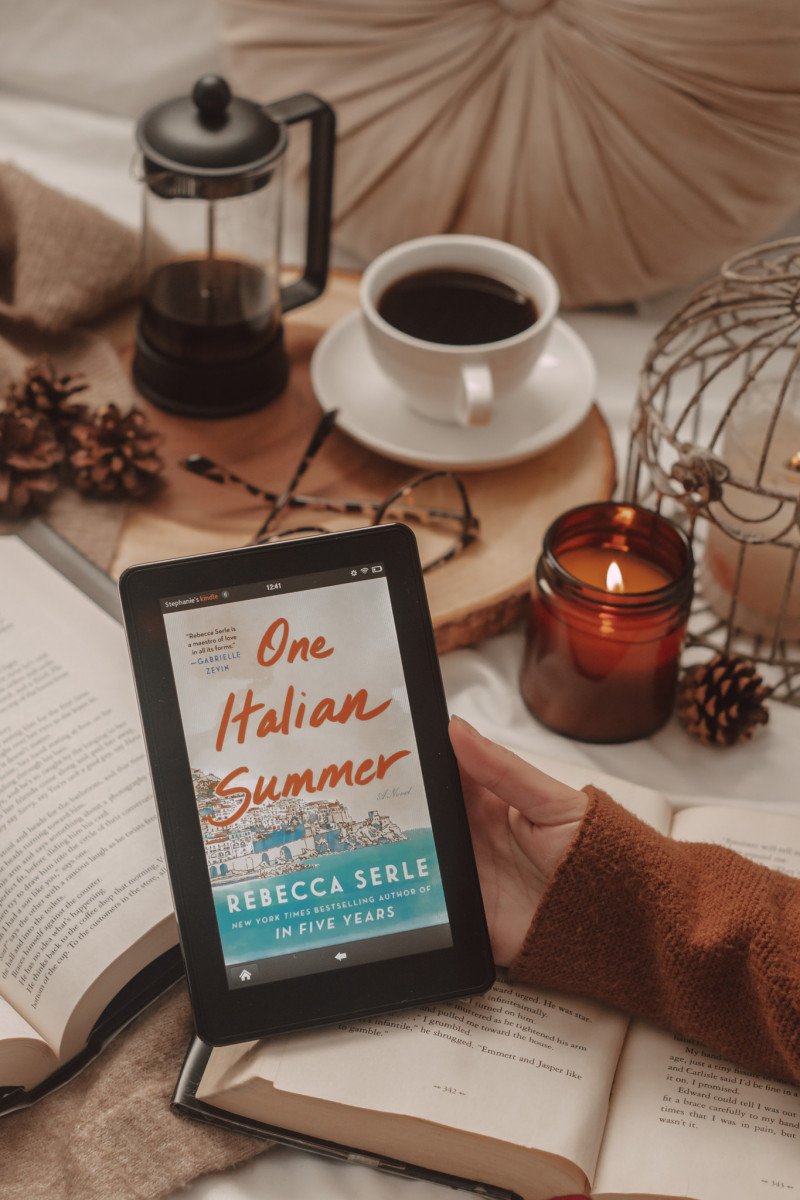 I had ridiculously high expectations for Rebecca Serle's latest novel, One Italian Summer, and friends – it did not disappoint.
Serle is truly the queen of heartbreaking magical realism novels. I'm giving her that prestigious title right here and now. This was the third novel I've read by her (the first being In Five Years and the second was The Dinner List) and I will just never get over the incredible way that she weaves her stories. When I found out about One Italian Summer, I knew it would be an instant favorite. The title alone called my name and the plot was just a bonus.
I truly didn't want to put this book down. In fact, each time I did put it down, I found myself telling someone else about it. I probably talked my mom's ear off, just raving about the story when I was only 20% into it! Nothing of importance had even really happened yet and I was already hooked. It's an easy read, but don't expect it to be light or fluffy. It's full of grief, questions, and truly just a whirlwind of emotions.
I'm still thinking about this novel a couple of weeks after finishing it, so I'd say that's a good sign. Find out all the reasons why I loved it when you scroll down read my full review.
---
LOOKING FOR MORE BOOK REVIEWS?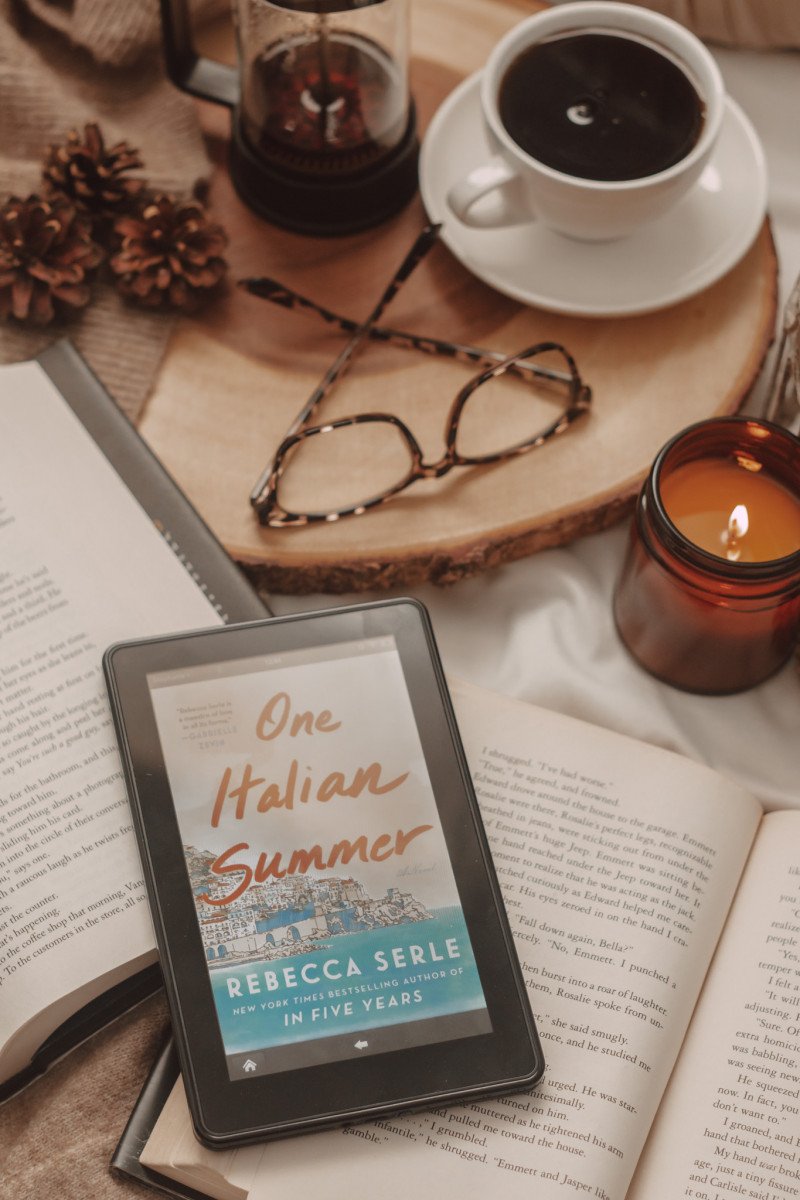 My honest review of One Italian Summer by Rebecca Serle.
Synopsis:
The New York Times bestselling author of the "heartwarming, heartbreaking, and hard to put down" (Laurie Frankel, New York Times bestselling author) modern classic In Five Years returns with a moving and unforgettable exploration of the powerful bond between mother and daughter set on the breathtaking Amalfi Coast.
When Katy's mother dies, she is left reeling. Carol wasn't just Katy's mom, but her best friend and first phone call. She had all the answers and now, when Katy needs her the most, she is gone. To make matters worse, their planned mother-daughter trip of a lifetime looms: to Positano, the magical town where Carol spent the summer right before she met Katy's father. Katy has been waiting years for Carol to take her, and now she is faced with embarking on the adventure alone.
But as soon as she steps foot on the Amalfi Coast, Katy begins to feel her mother's spirit. Buoyed by the stunning waters, beautiful cliffsides, delightful residents, and, of course, delectable food, Katy feels herself coming back to life.
And then Carol appears—in the flesh, healthy, sun-tanned, and thirty years old. Katy doesn't understand what is happening, or how—all she can focus on is that she has somehow, impossibly, gotten her mother back. Over the course of one Italian summer, Katy gets to know Carol, not as her mother, but as the young woman before her. She is not exactly who Katy imagined she might be, however, and soon Katy must reconcile the mother who knew everything with the young woman who does not yet have a clue.
Rebecca Serle's next great love story is here, and this time it's between a mother and a daughter. With her signature "heartbreaking, redemptive, and authentic" (Jamie Ford, New York Times bestselling author) prose, Serle has crafted a transcendent novel about how we move on after loss, and how the people we love never truly leave us.
Content Warnings: Major: Death of parent, Grief, and Infidelity, Moderate: Sexual content, Minor: Cursing and Abandonment
Did you know that a story about a 29-year-old could be considered "coming of age"? Because I certainly didn't before I read One Italian Summer, but now I do.
I've been a big fan of Rebecca Serle's truly phenomenal writing and ability to weave magical realism into a story in the most natural way ever since I read In Five Years. I loved her storytelling from the start and I sobbed my way through The Dinner List. The moment she announced this book, I added it to my TBR, and boy, I'm glad I did.
The book opens with a quote from Lorelai Gilmore. And, if you know me, you'll know that my favorite show in the entire world is Gilmore Girls, so naturally, this was the sign of a great book. In fact, the audiobook is narrated by Lauren Graham – and I was only three chapters into reading my eARC when I pre-ordered that audiobook because I just knew I would want to listen to it again and again.
Let's start with a few things to LOVE about One Italian Summer:
– it will make you HUNGRY (I'm talking moments where your stomach will growl aloud because of the phenomenal descriptions of divine Italian dishes).
– it will make you want to TRAVEL (I couldn't stop myself from looking up flights to Positano as I was reading because I'm now totally desperate to take a trip there, and more importantly, stay at the Hotel Poseidon Positano).
– it will make you crave ROMANCE (there are some majorly romantic vibes throughout this book, and while they're not the primary focus, they certainly made me appreciate my husband even more).
– it will make you CRY (this was a given, knowing the nature of the book and the way it deals with grief and finding yourself after hardship, but I still wasn't expecting quite how hard I would sob at times).
Really, truly, honestly, the only thing I did not care for about this book was the focus on infidelity. What I can't do is go too in-depth about this particular topic because it would lead to some major spoilers, but there were some things that definitely made me uncomfy. However, even if this is a triggering topic for you, I beg you to give it a chance because the ending is 100% worth it!
As usual, Rebecca is the queen of magical realism and an excellent twist. Some have debated that saying there's a plot twist is a spoiler, but if you're anything like me, you get excited when you hear that, so I'm keeping it in my review. My jaw practically landed on the floor and it felt so dang good. I love being shocked by a book.
I need to touch on what I wrote at the beginning. This is a coming-of-age book in so many ways. Yes, it's possible to have that happen at nearly 30 years old. As someone who is just one year younger than the protagonist in this book, I can relate so much to the feelings that she experienced and even the way she decided to handle them. Nothing was perfect, not even close, and she learned so much from the way she dealt with the grief of her mother's passing, her marital struggles, and wanting to find herself after years of just being who her mother expected her to be. It was wonderfully written and I really appreciated the heart behind it.
Please, do yourself a favor and read this book. It would make an excellent companion at the beach this summer or as an escape during the winter. You won't regret picking it up!
---
purchase the book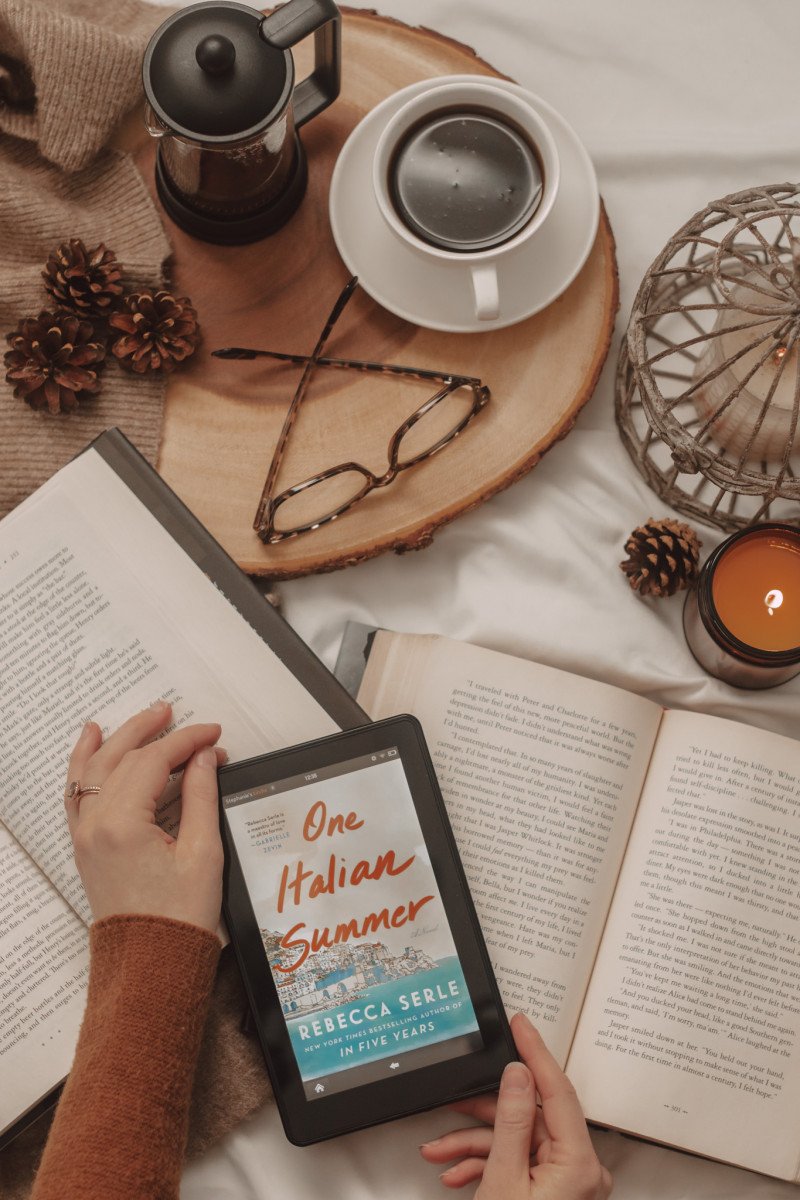 Will you be reading One Italian Summer?
---
pin for later