This post is in partnership with Dillard's Short Pump. All opinions are my own. Thank you for supporting the companies that support The Espresso Edition.
Greece or Richmond – you decide!
Alright, I'll cave – it's Richmond, but of course I wish I was in Greece! I mean, who wouldn't want to enjoy summer in Santorini, am I right? The moment I put together this outfit, I knew exactly where I wanted to take the photos. There was such an effortless summer vibe with these lightweight materials and beautiful colors, and this cute little Greek restaurant fit the bill for the perfect location!
You may notice a luxurious addition to my summer ensemble. This vintage Louis Vuitton "Manhattan PM" bag was a dream to "own" for a couple of days! Dillard's Short Pump was kind enough to let me borrow it in preparation for their vintage handbag event. Did you know select Dillard's locations offer vintage handbag showrooms? They're spectacular!
---
Outfit Details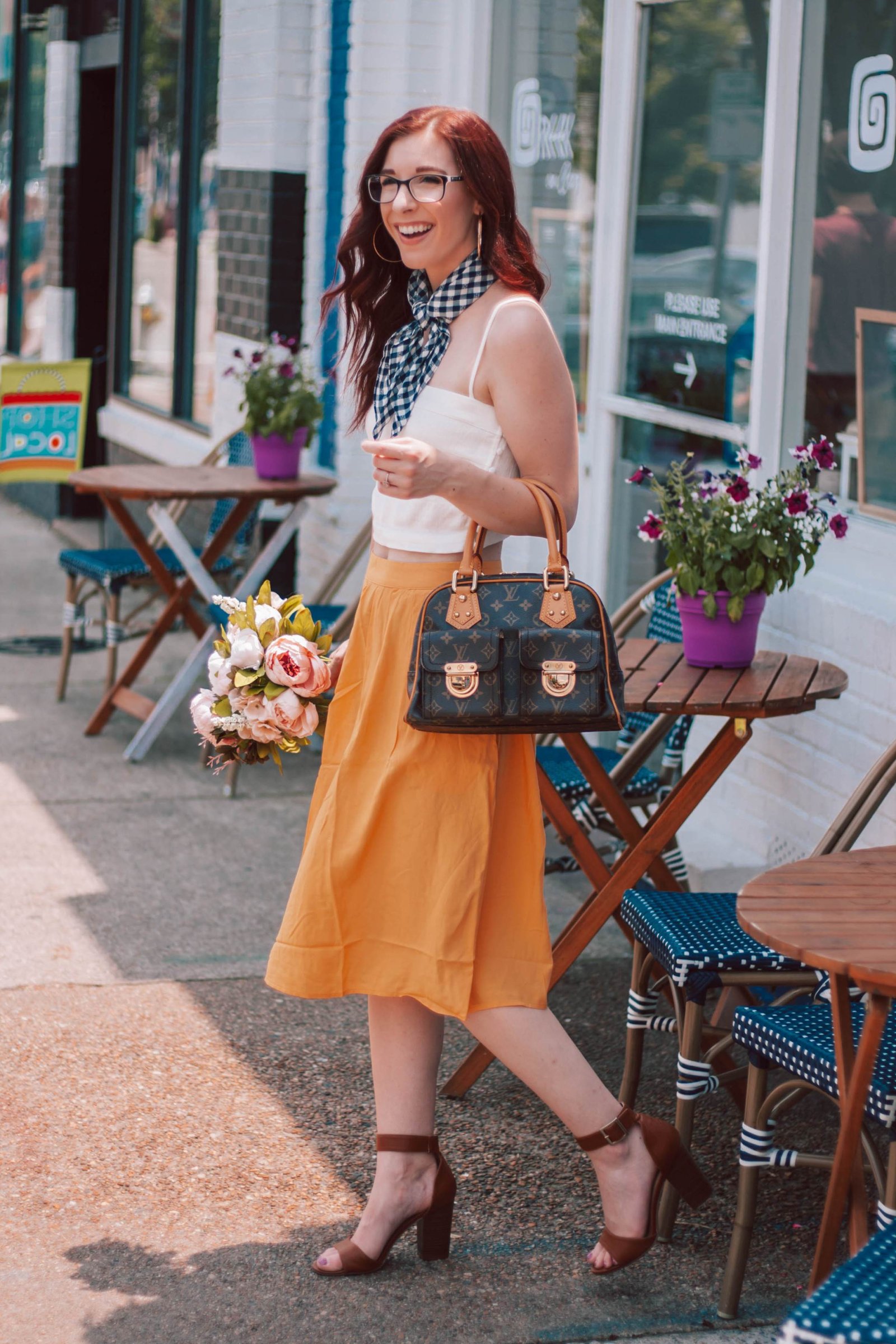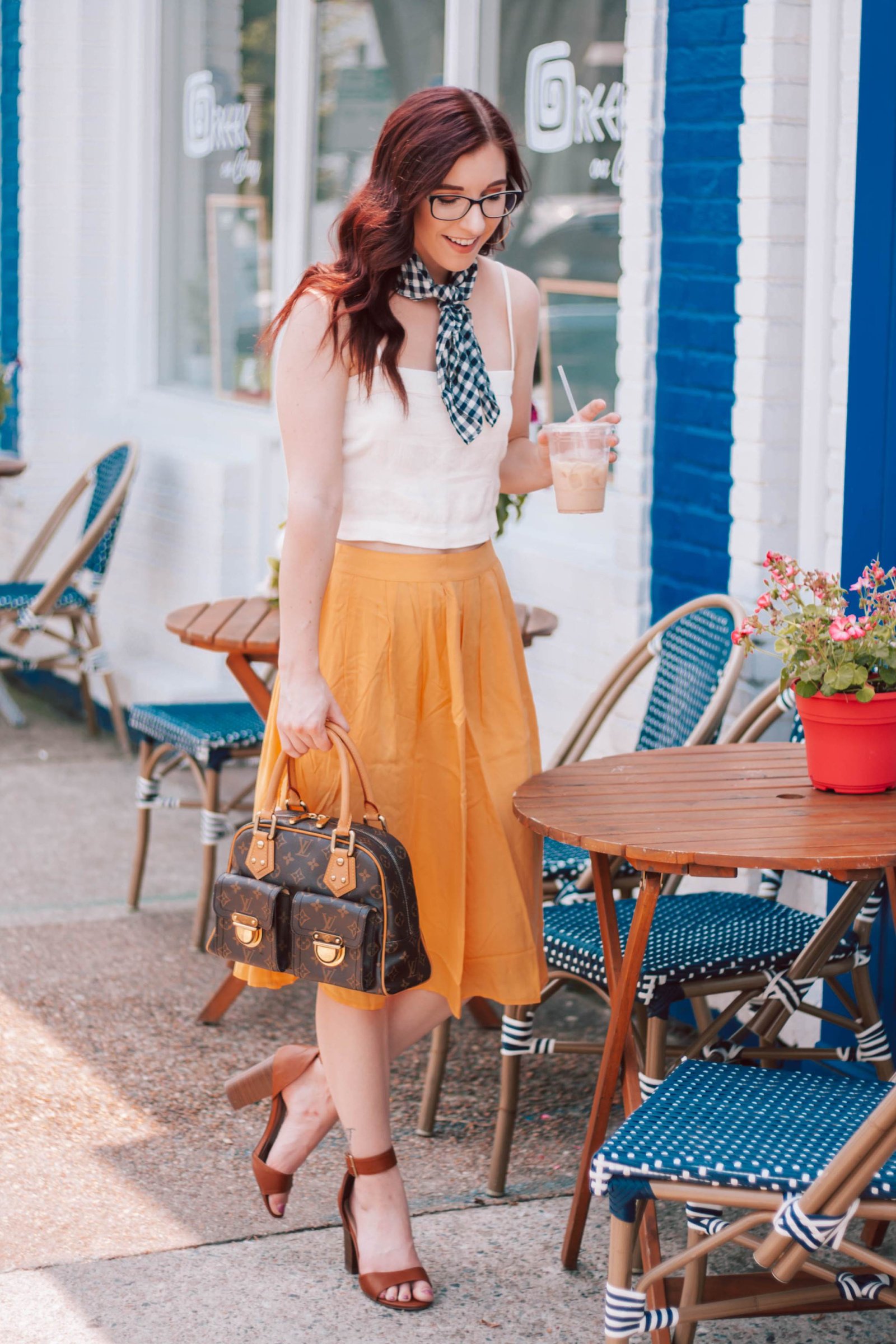 When I drove home with the bag safely buckled into the front seat of my car, I began to envision the outfit I would wear with it. Or rather – the outfits.
The "Manhattan" monogram is basically a neutral, as well as a classic investment piece. There's nothing quite like vintage Louis. It's never going to go out of style. As I write this, I'm suddenly convincing myself to add it to my wedding registry… someone talk me out of it. I gotta make sure someone holds me accountable whenever I go to Dillard's Short Pump from now on!
I purchased this skirt on a whim when I realized it was the exact same style as one I literally lived in last summer. The only difference? It's a solid color rather than a print – and I believe that makes it even more appealing since I can wear it with many other colors and patterns! It's incredibly breezy and comfortable, and it has pockets! I enjoyed pairing it with the warm brown shoes and bag – and the gingham neckerchief provided a cheery pop of blue! This summery ensemble is definitely suitable for Santorini.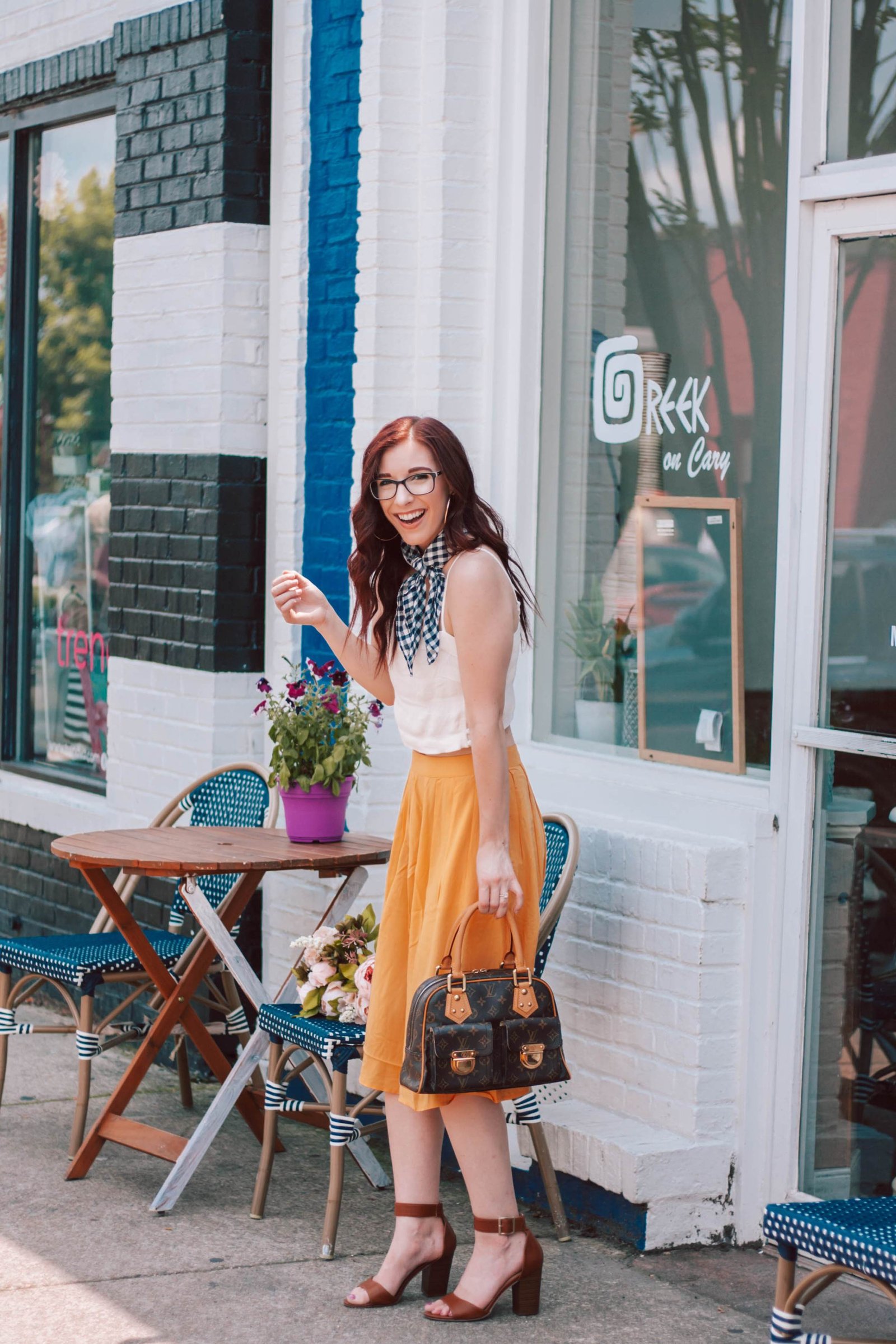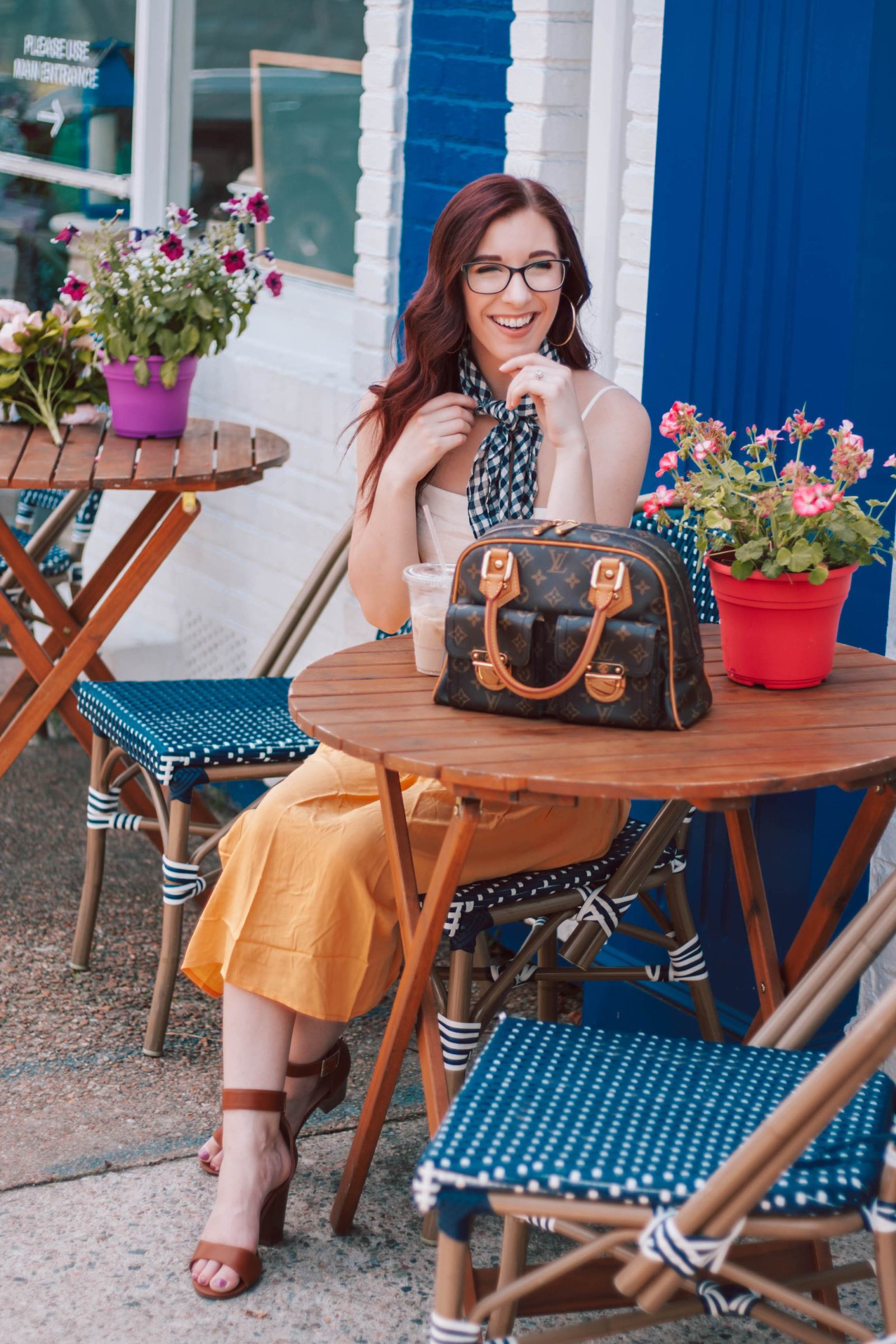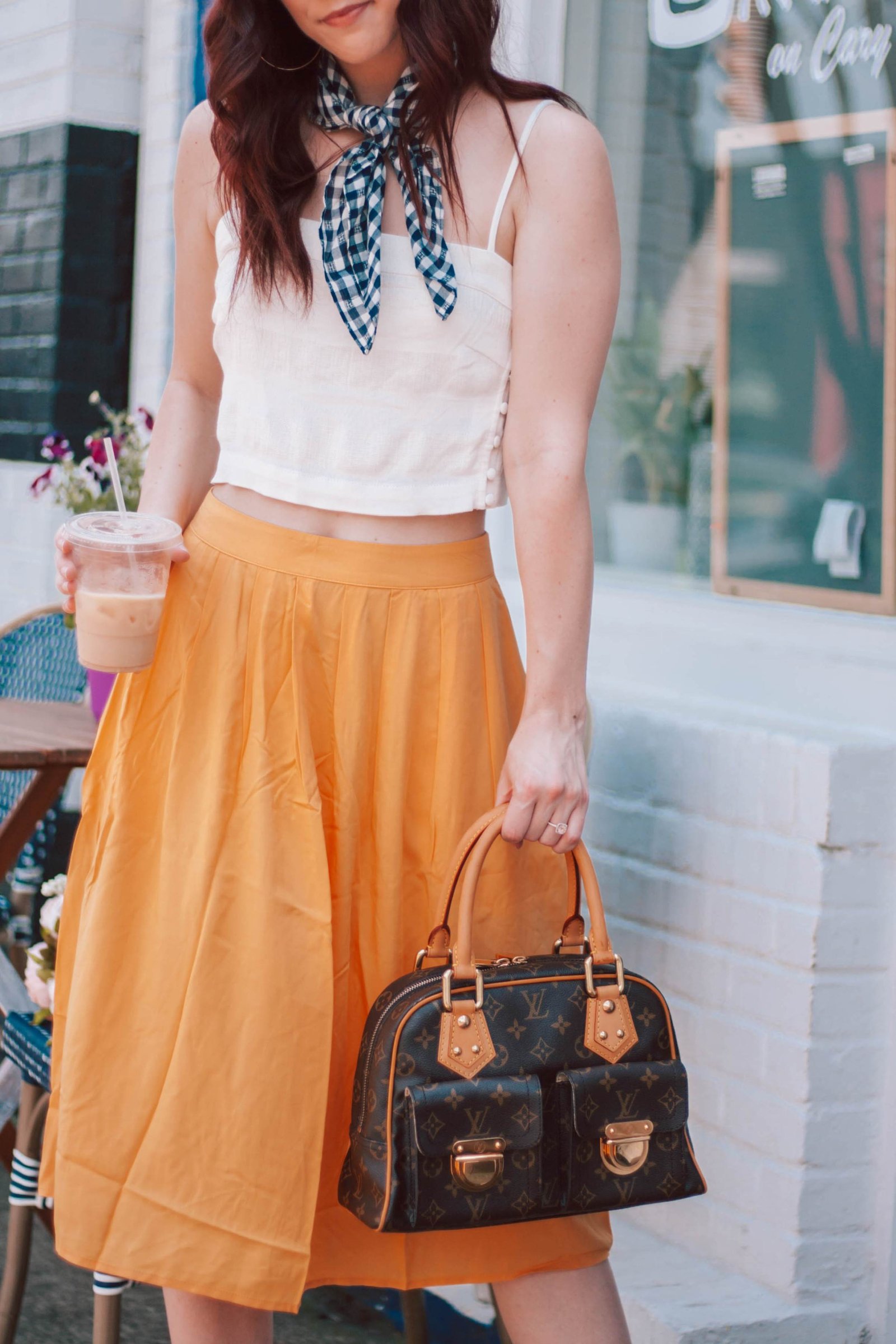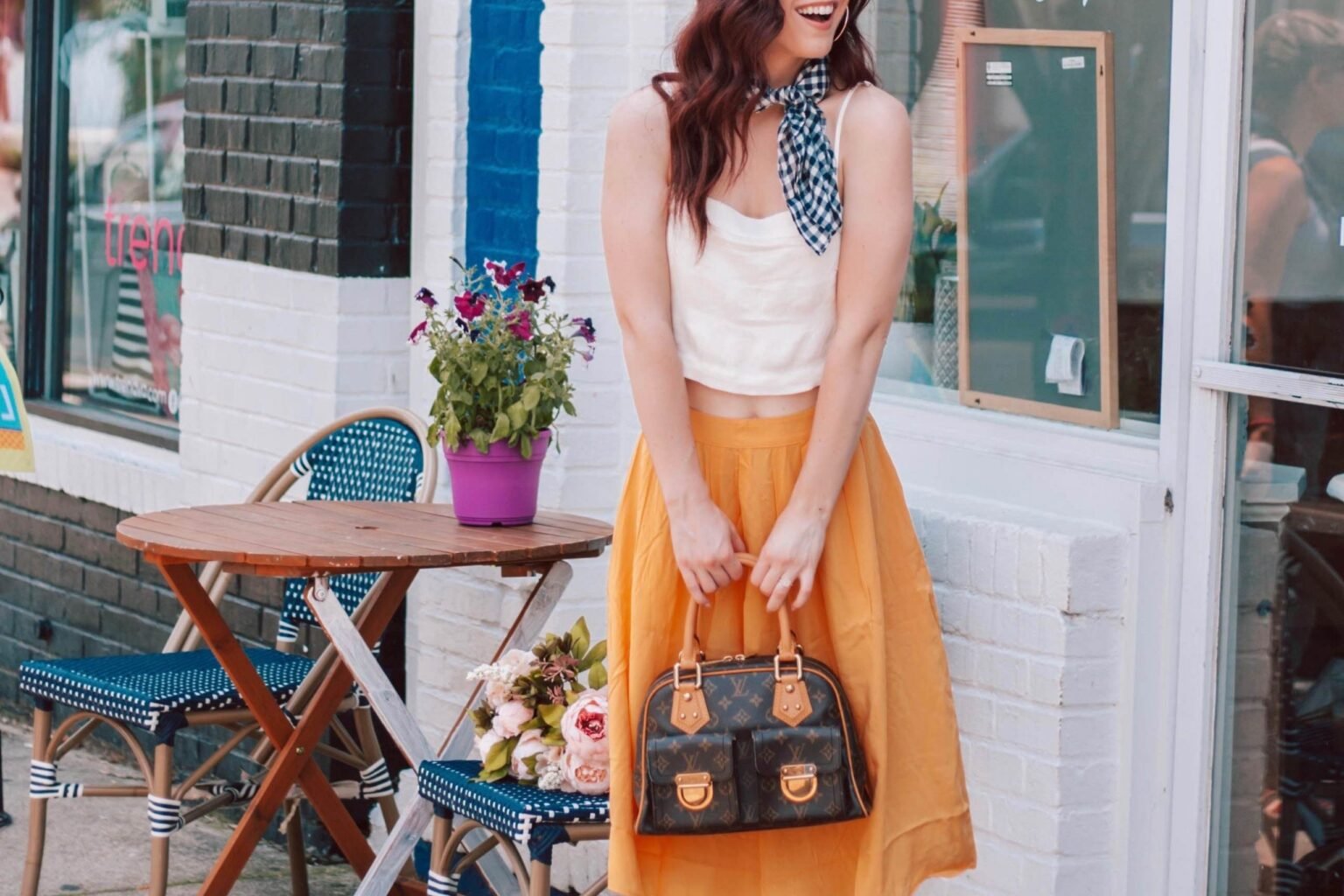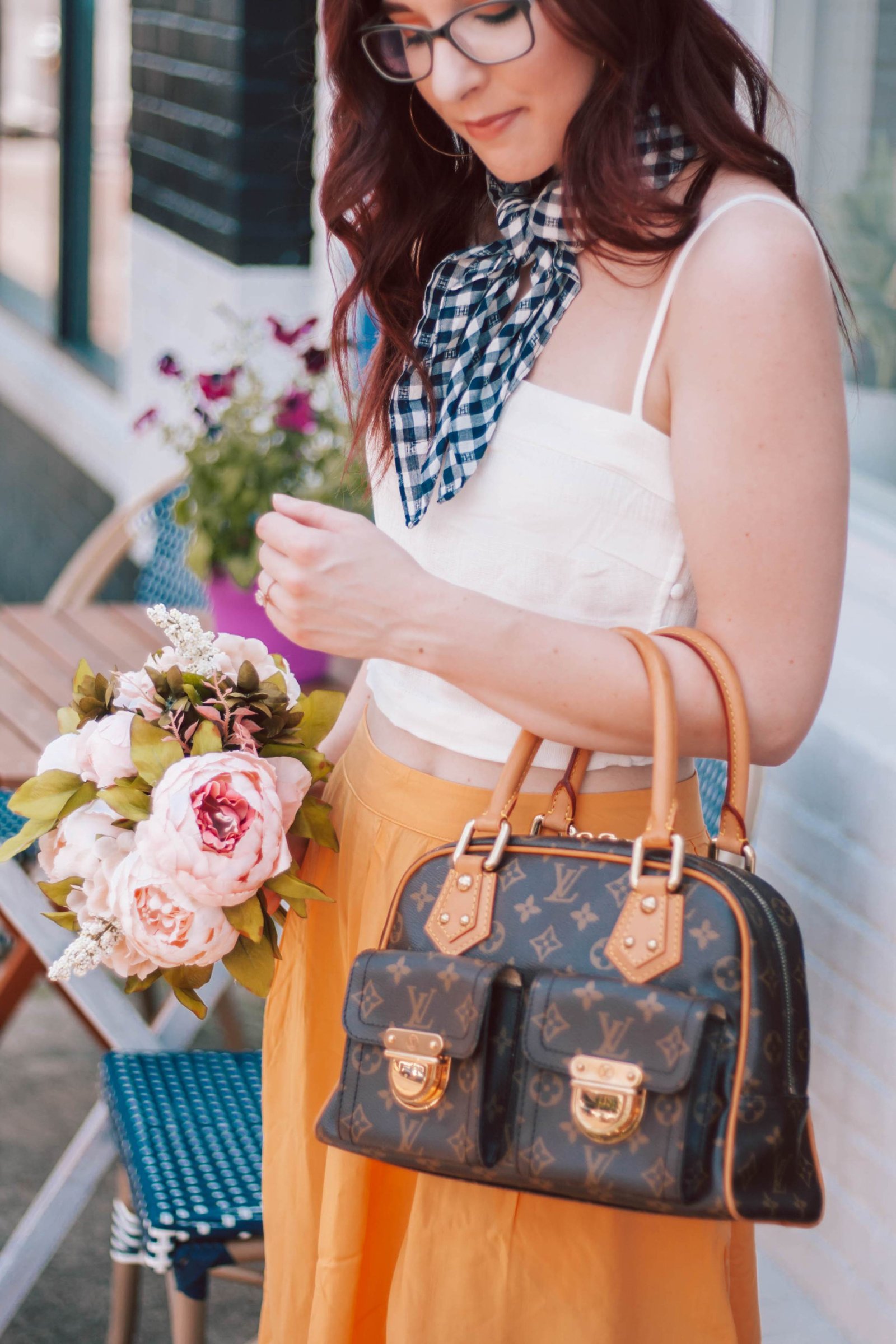 Can't you imagine wearing this on a summer holiday in Santorini?