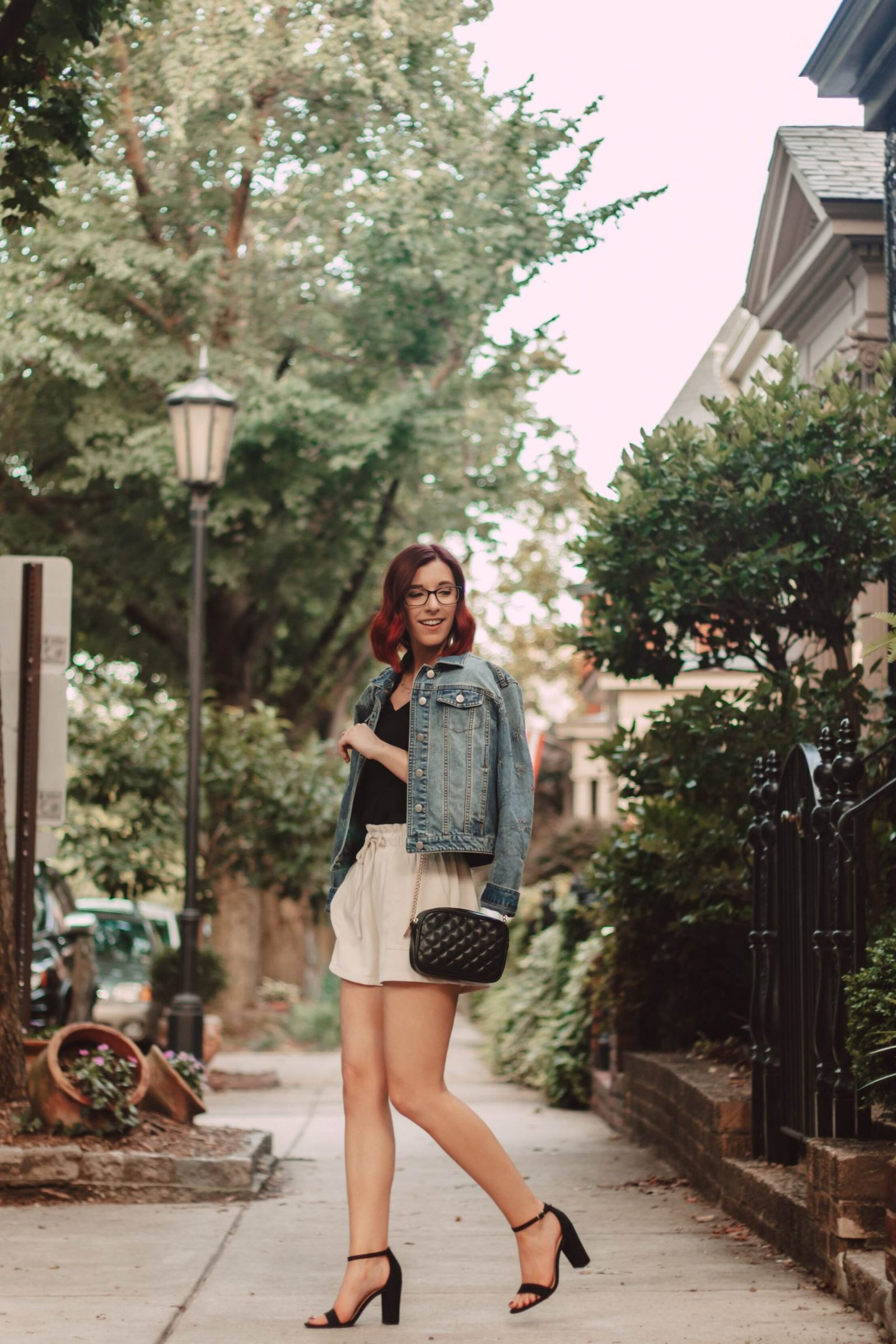 My summer date outfit options just got a whole lot cuter because I added paper bag shorts!
This was a fashion trend I was wary to try, but after some trial and error (and several years of them being super popular), I found the perfect pair of paper bag shorts. Not only are these shorts incredibly flattering (thanks to the tied, cinched waist), but they're also ridiculously comfortable. They feel more like wearing pajama shorts than anything else, but they're chic as can be!
Paper bag waists have been prominent throughout fashion history. The style is quite retro, which adds even more appeal to our modern outfits. You can dress the style up or down, and it's a fit that's available in everything from pants and shorts to skirts and skorts! If you're still unsure whether or not this style is for you, I'd recommend giving it a go, and at least trying on a few different pieces to see which ones suit you the very best.
---
outfit details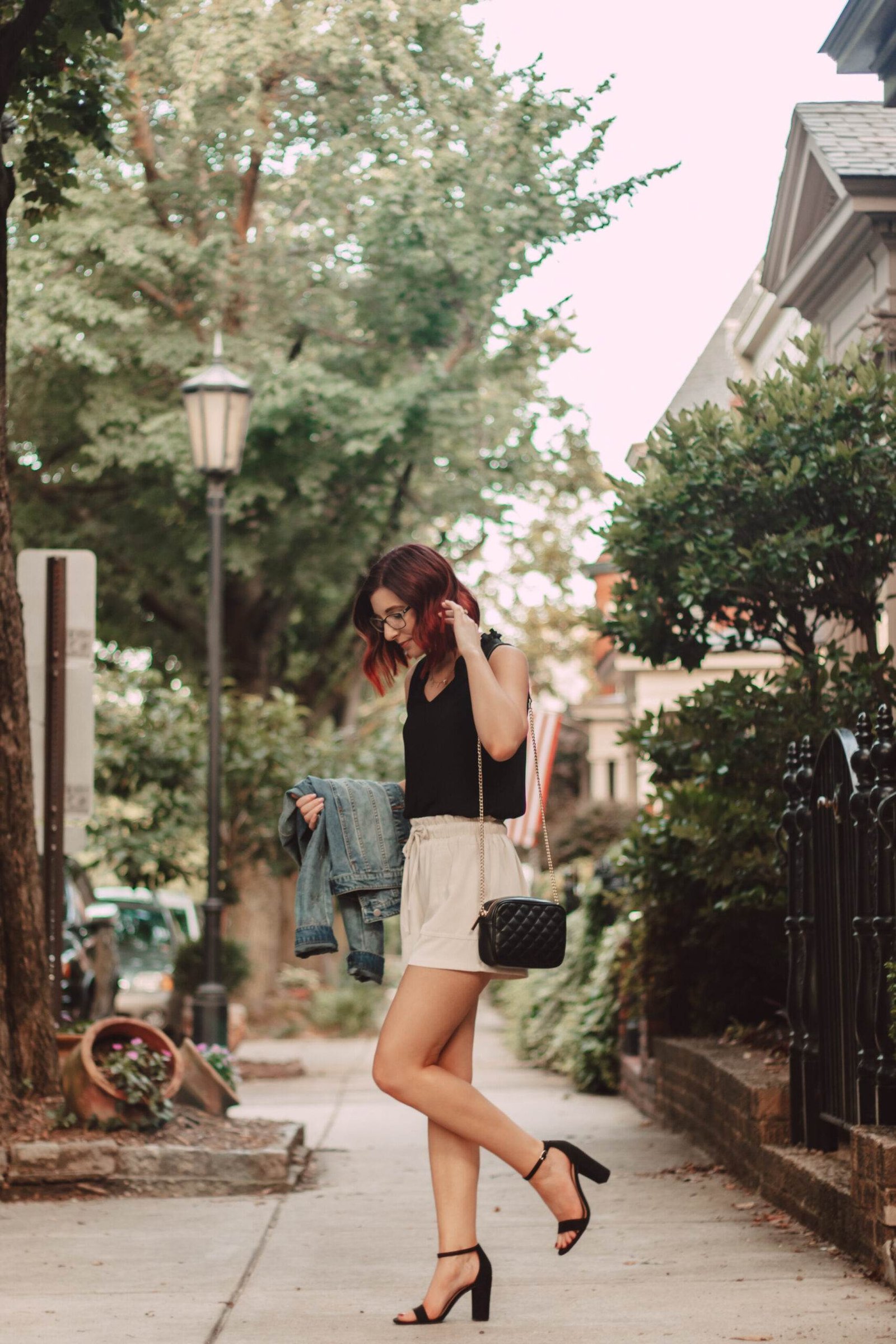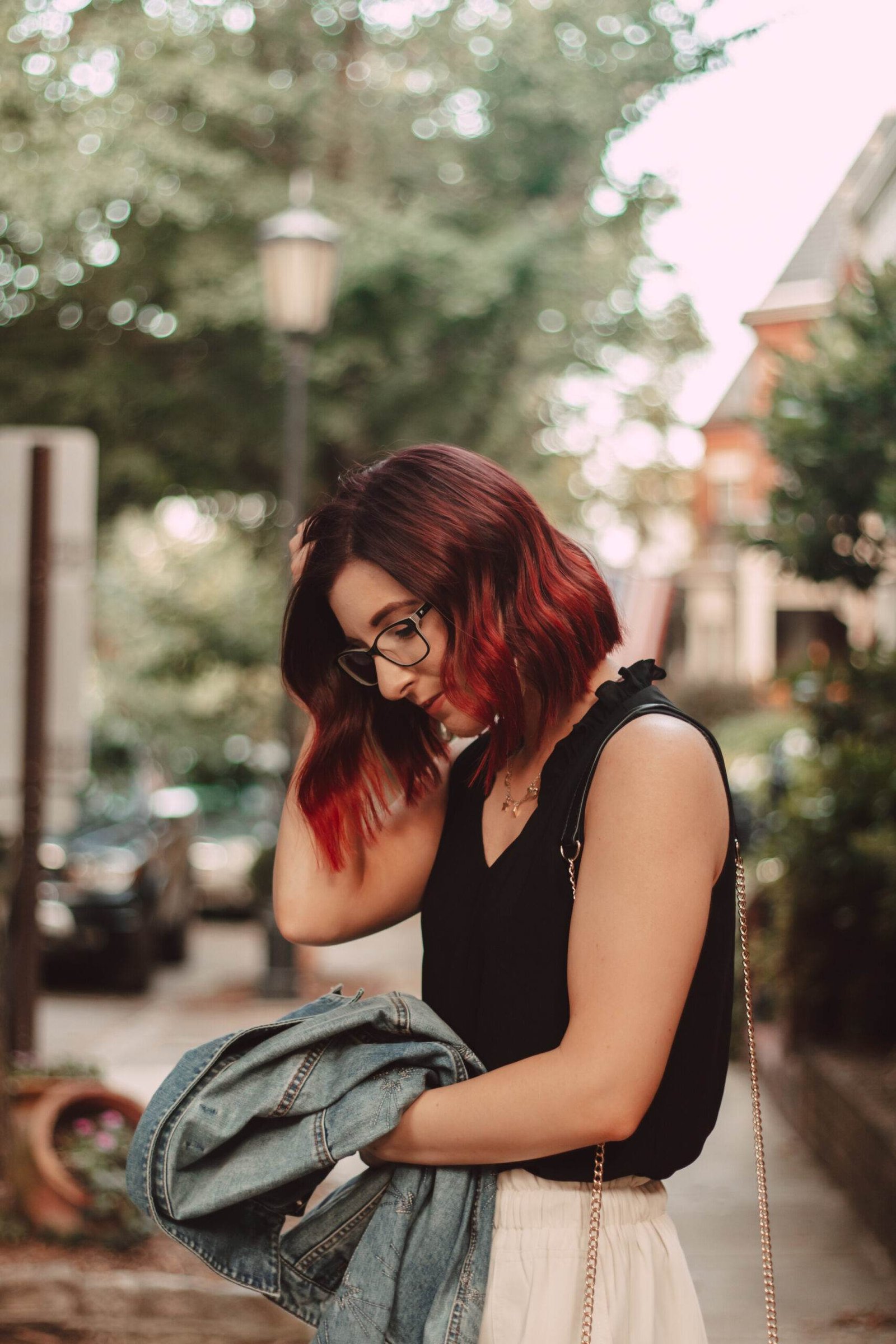 How to Style Paper Bag Shorts for a Summer Date Night
When it comes to date night outfits, I want to look my best and feel confident in what I'm wearing. This means that my ensemble needs to be comfortable, and highlight my favorite assets. After applying my first faux tan of the summer, I knew I wanted to highlight my legs, and these shorts were the perfect option. The cream color made my tan stand out, and the length is short without feeling like I'm exposing too much of myself.
I decided to go for a tried-and-true black and white look, because you really can't go wrong with these colors. Okay, so the shorts are off-white/cream, but you get the gist. The sleeveless blouse, tucked into the shorts, with a pair of heels gave me an air of elegance, while still keeping me comfortable and cool in the heat of summer. I brought along a denim jacket because it's always a good idea to have light layers in case of temperature changes throughout the evening.
This is officially my go-to date outfit for the rest of summer! (Oh, and did I mention that my husband loves it too? Total bonus!)
---
Related Posts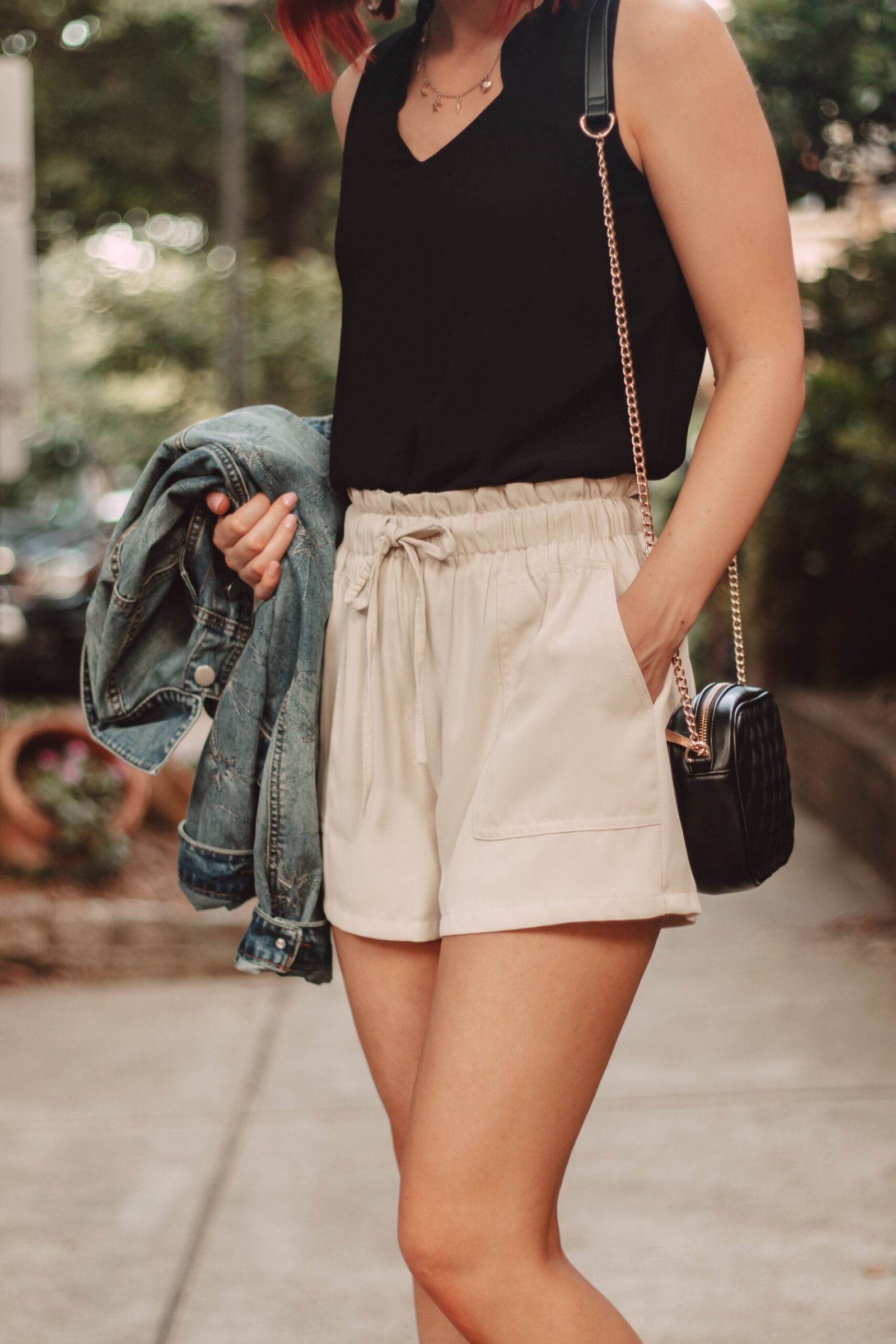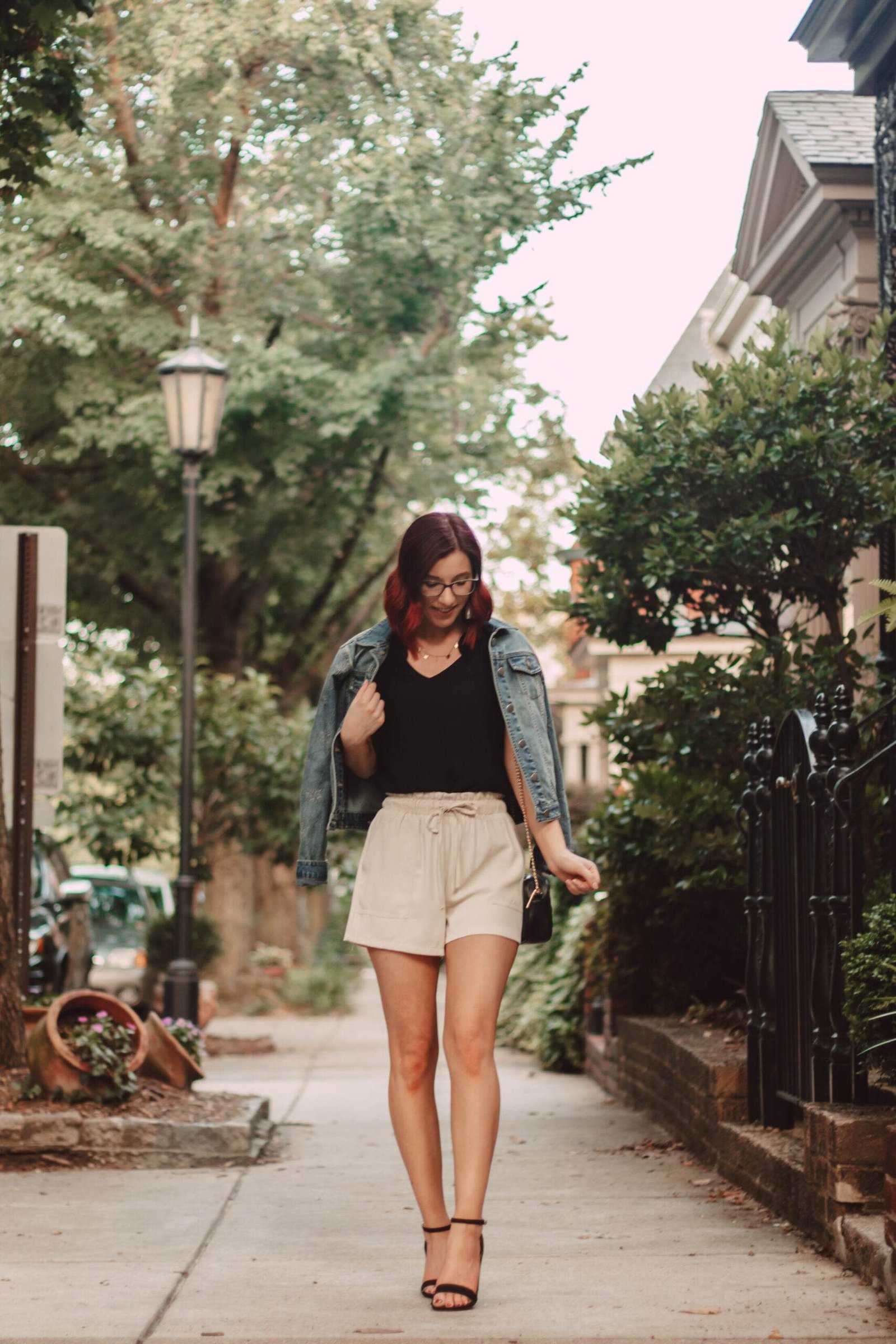 Have you begun experimenting with paper bag shorts and pants yet?
---
Pin for Later