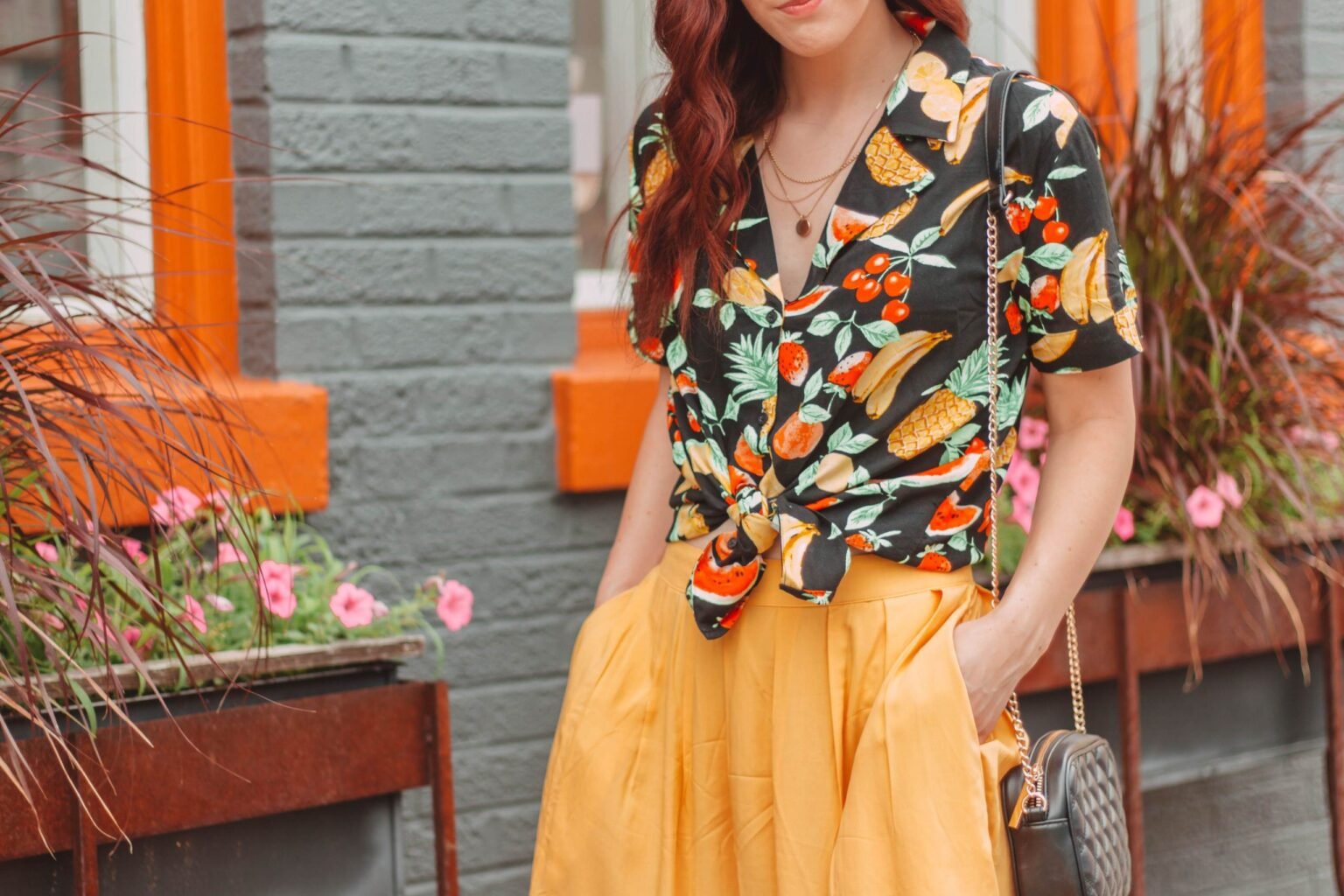 Now's the time to hit the comments with all your best fruit puns!
I've been truly loving fruit print for the summertime. Some may say it's juvenile, but I think it's rather cheery, and there are plenty of ways to wear it as an adult. I found the perfect fruit print blouse to wear for the rest of the summer season! It's lightweight and versatile. I love the fact that it's a button-down because I was able to unbutton the bottom and tie it into a cute bow to accentuate my waist!
Fruit print seems especially perfect for a Sunday brunch. Most likely, if you're anything like me, you'll be enjoying a mimosa (or two) with your meal, so why not wear something equally as "delicious"? 😉 Love the print but aren't feeling the blouse? Grab these shorts, throw on a cream camisole, add some wedges and a straw bag, and you're ready to head out with the girls!
---
Outfit Details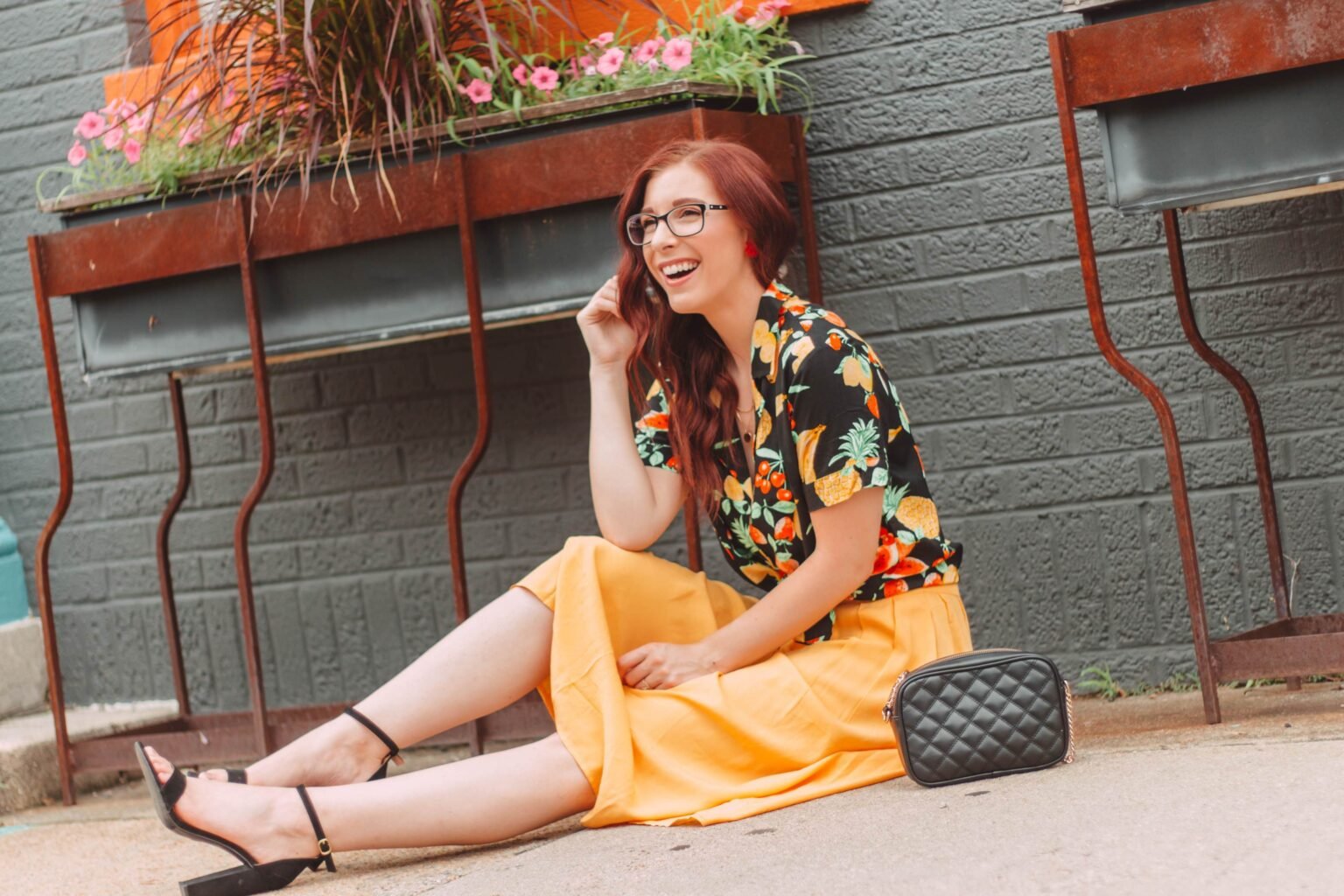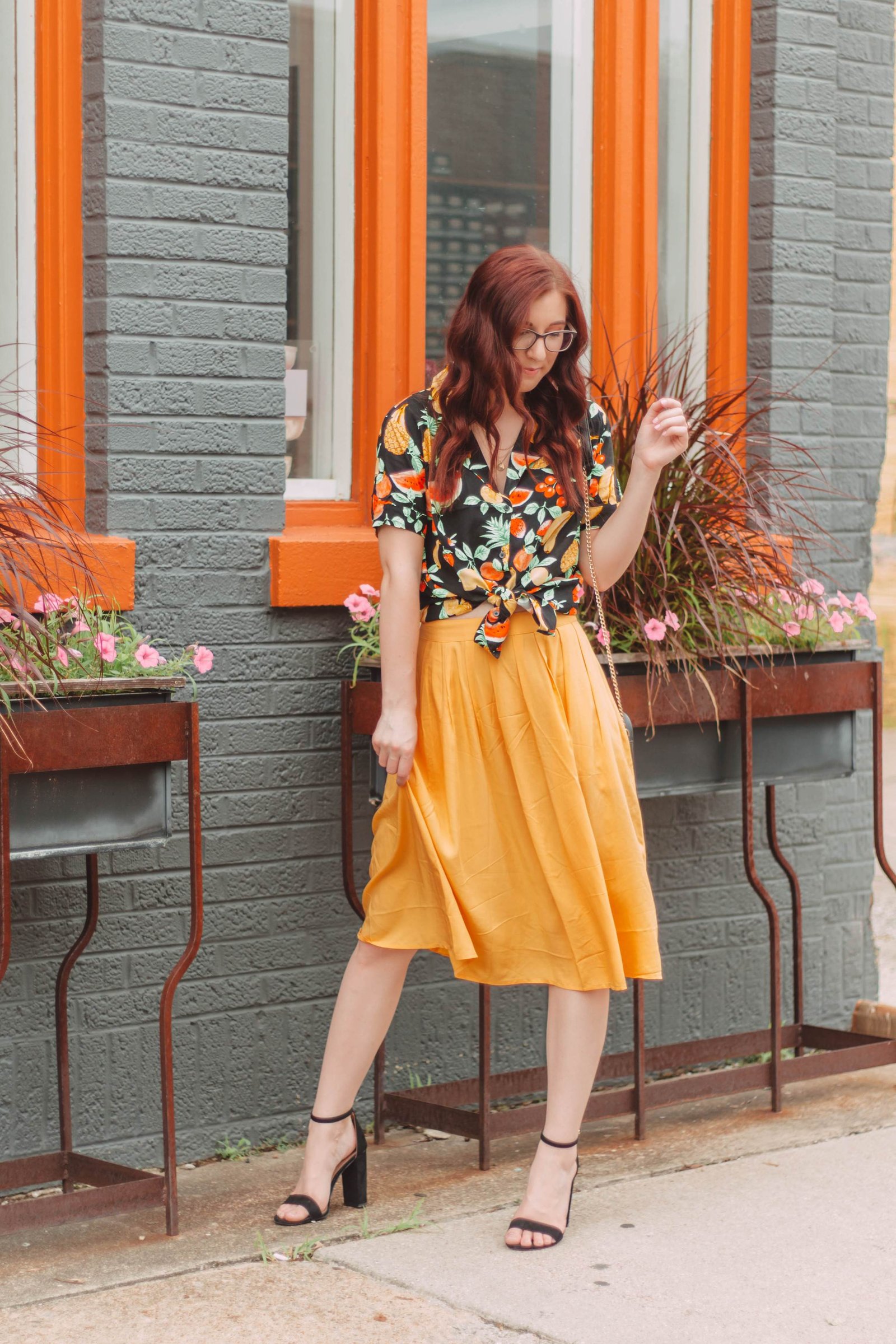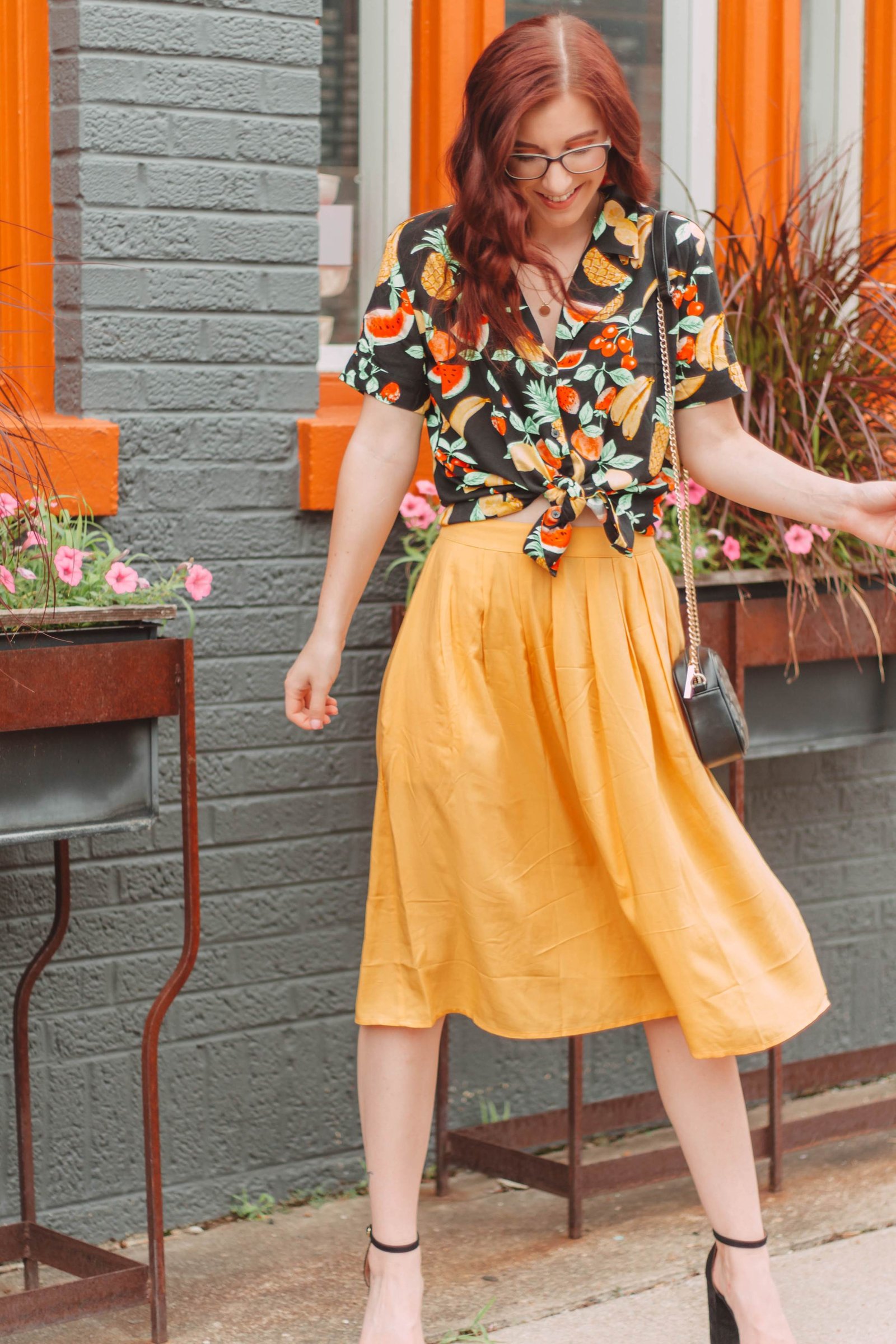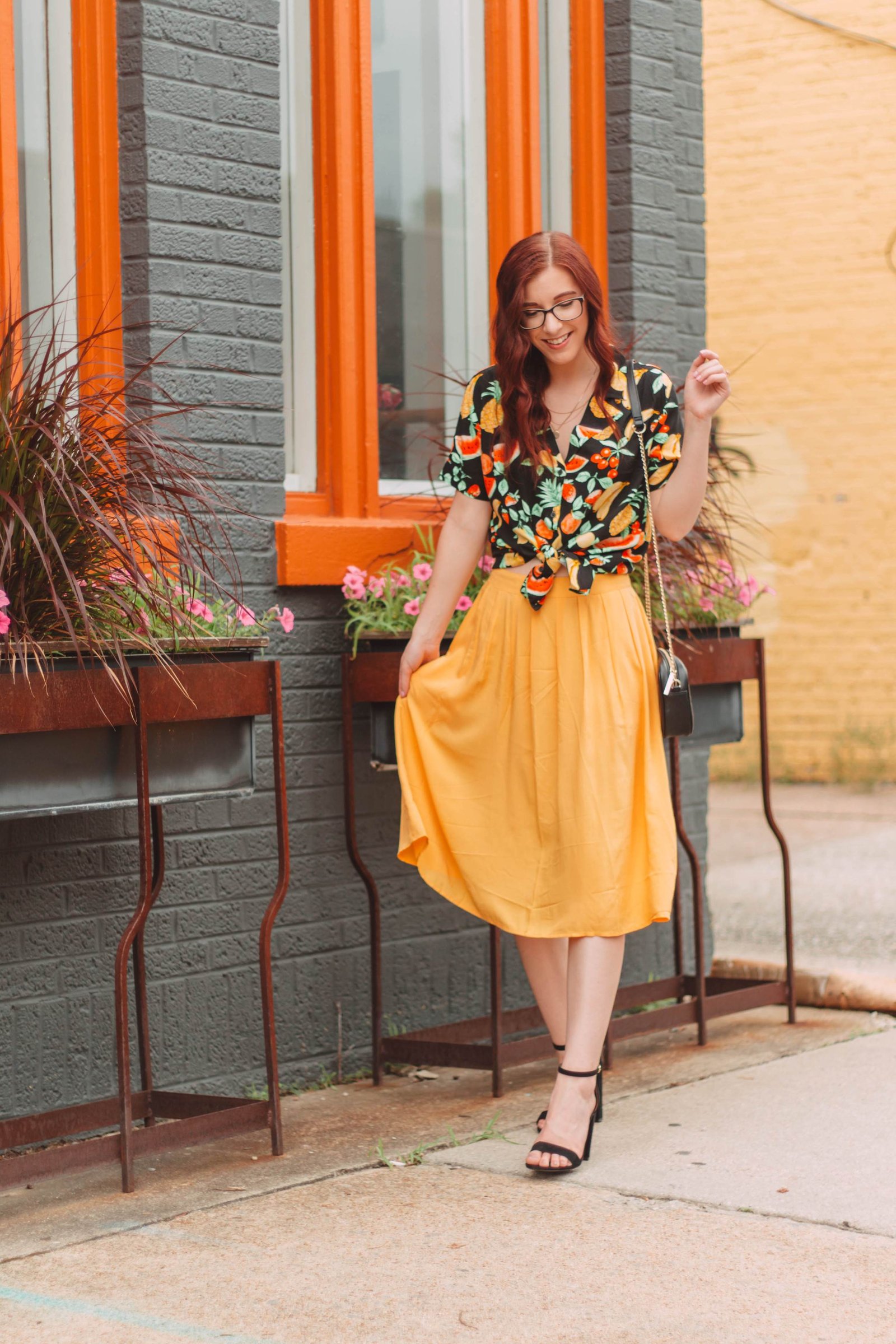 I found the best way to appear more mature in a vibrant fruit print was by balancing it with a midi skirt.
Midi skirts are always a good choice for me, and this one is especially cute and breezy (oh – and it has pockets)! I love that it brightens up the outfit, since the top is black, and it pulls out the yellow colors in the bananas and pineapples!
If you plan to be sitting in an outdoor patio area for your Sunday brunch, know that you'll be plenty comfortable in this ensemble. The top and skirt are both thin (but still great quality) and breathable. Another fun option to save you from imminent sweat is to layer a lacy bralette beneath the blouse to avoid a bra suffocating you. 😂 Keep your accessories minimal since you'll be wearing enough colors and patterns to draw the eye – and add a strappy summer heel!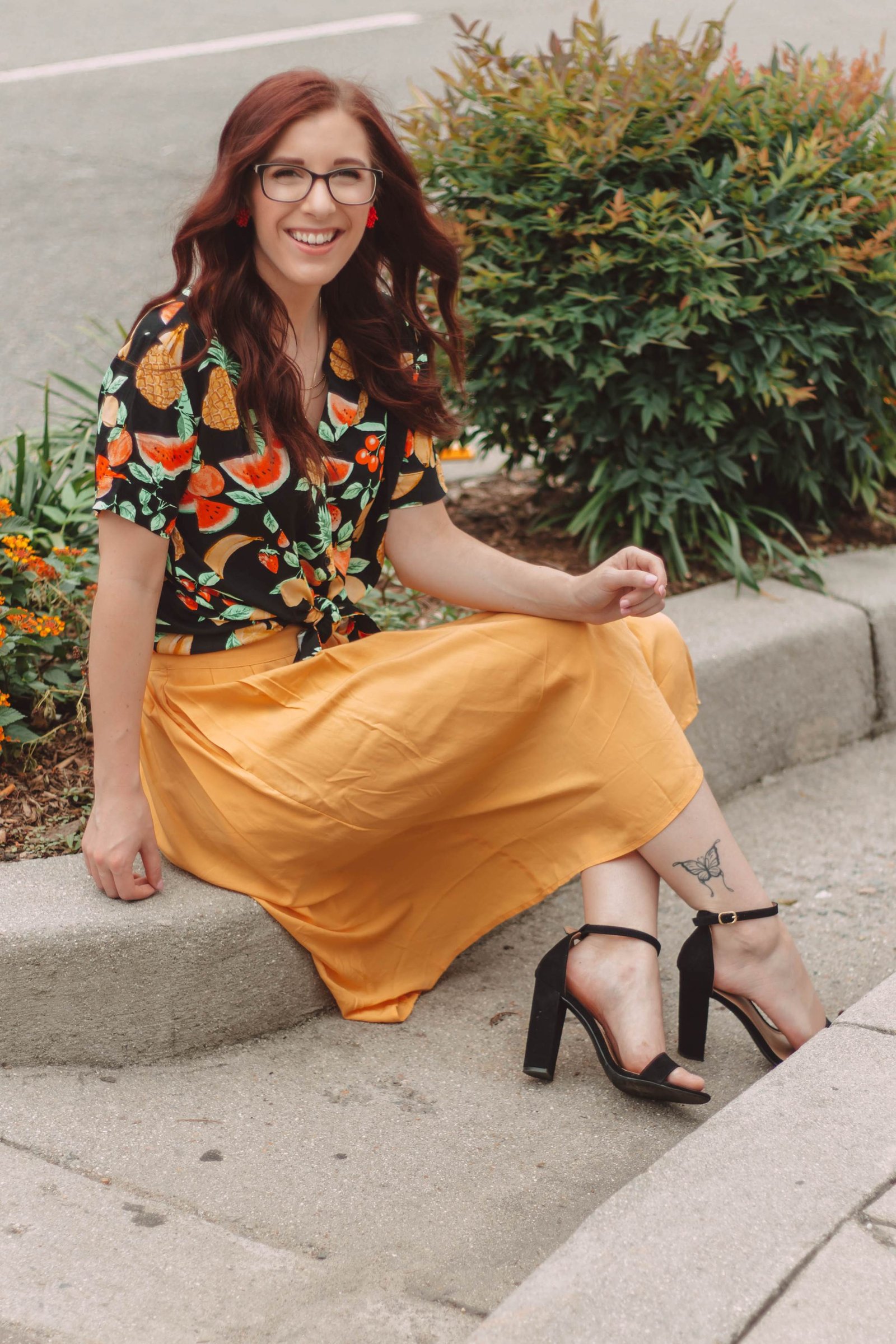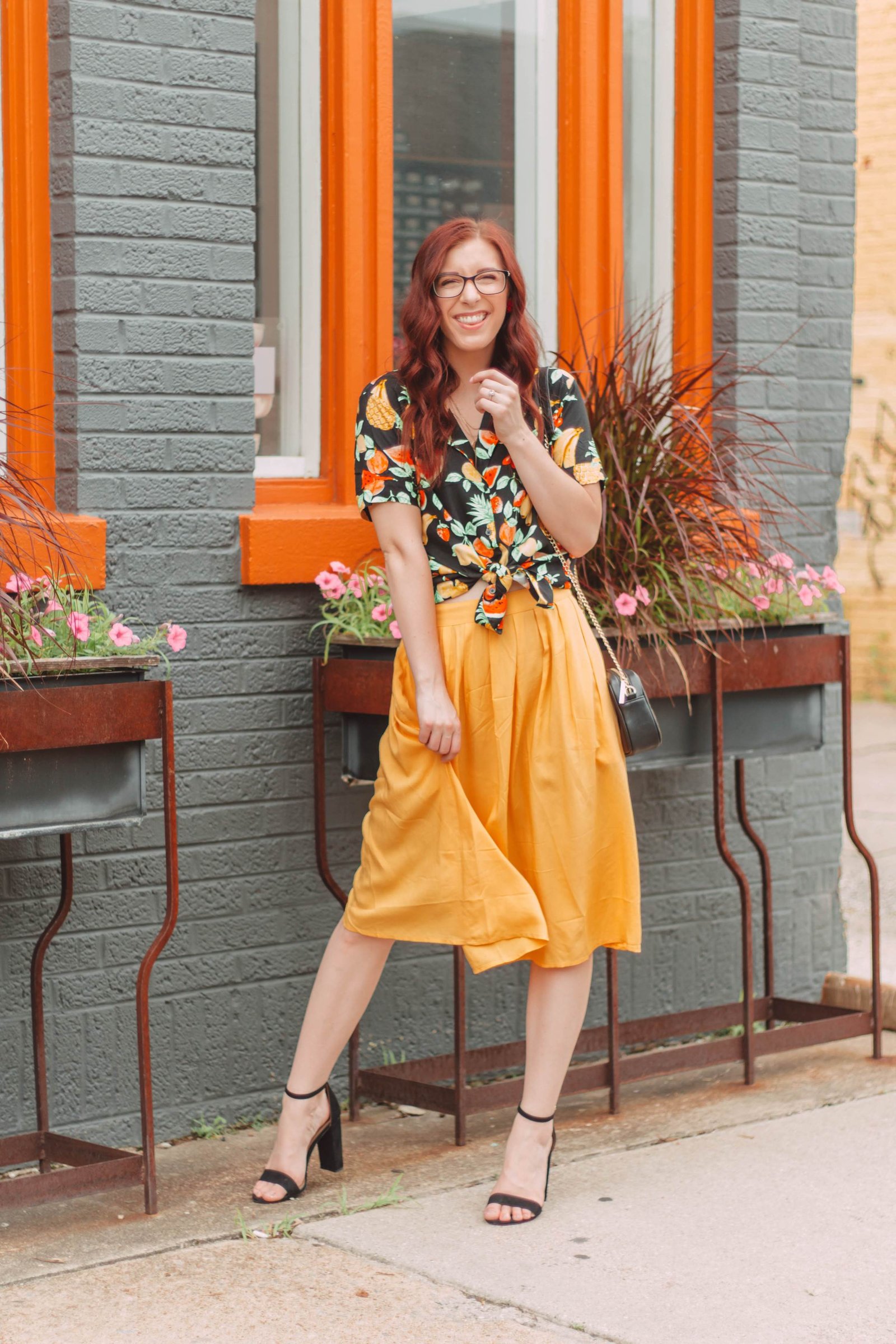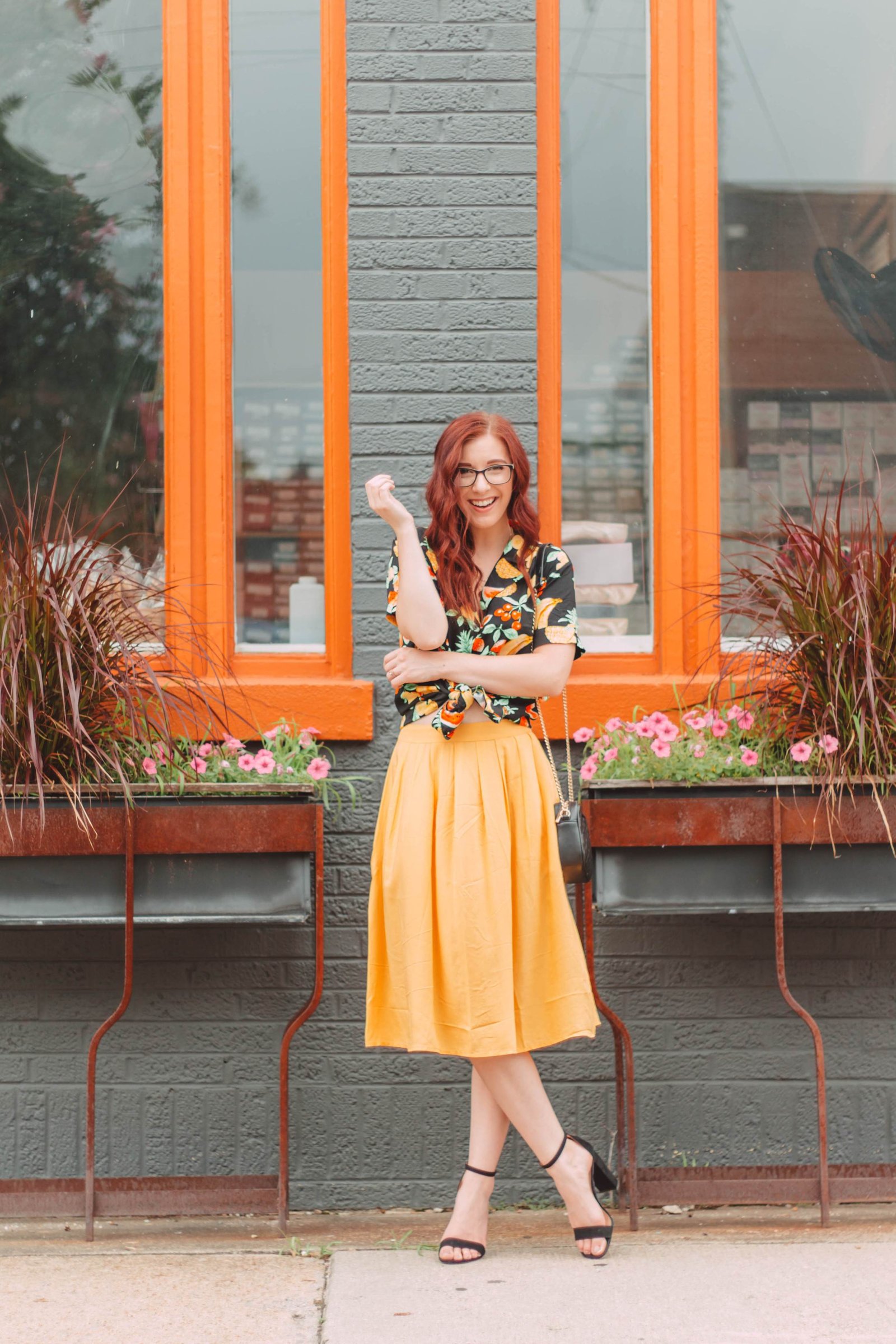 Would you wear this quirky fruit print for brunch?