This post is in partnership with 1213 Hair Studio and I receive hair cuts and colors in exchange for posting. As always, all opinions are my own. Thank you for supporting the companies that support The Espresso Edition.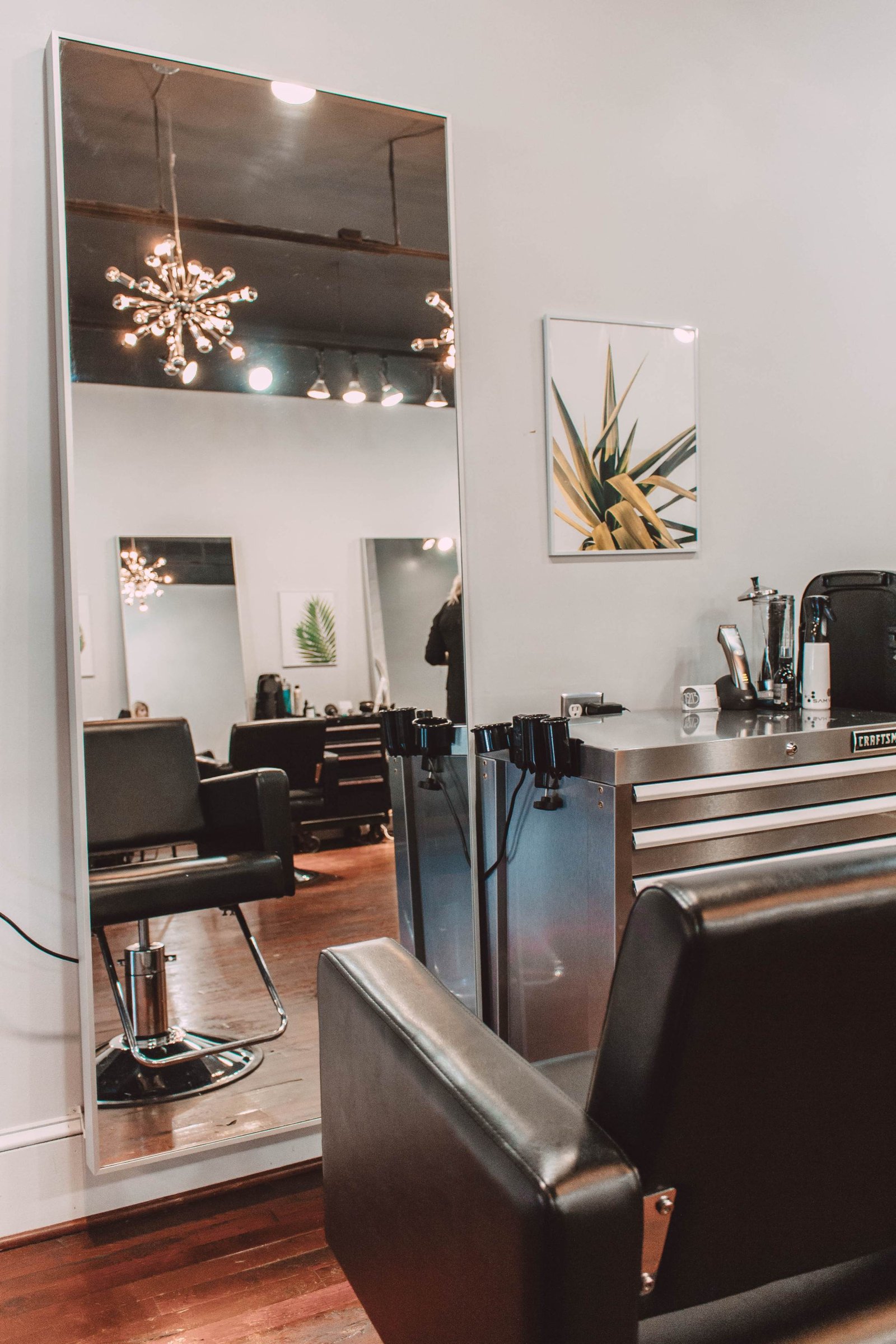 My vibrant red hair color has become a massive part of my identity as a blogger and now I'm answering all your hair questions.
When I started playing with hair colors and cuts in high school, I never knew that it would end up being such an integral aspect of who I am! To me, the body is a canvas, and we're given the opportunity to decorate it however we like. Whether that's with piercings, tattoos, hair colors, makeup, fashion, or anything else!
I remember vividly the day my mom came to this realization. My hair color is naturally a light auburn with blonde undertones. I had been highlighting it blonde since I was sixteen, but at eighteen, I decided to try an all-over red (think Ariana Grande circa 2010). I went over to a friend's house with a box of dye (don't follow in my footsteps, fam – box dye is not the way to go), and late that night I came home with vibrantly-colored red locks. My mom had already gone to sleep, but she had mentioned that she wanted to see my hair when I got back, so I knocked on her door and turned on a light. She awoke slightly, only to say, "I liked it better before." Then she promptly rolled over and went back to sleep. Of course, I was devastated because I loved it, and wanted her to as well! The next morning, she came into my room before I was awake to peek at the color. She had no recollection of my coming in the night before! When I woke up, I told her all about what happened, and she apologized profusely. She told me that while she hadn't initially been comfortable with the idea of me dying my hair such an "unnatural" color, she realized it was a way of expressing myself, and a form of art! She's since warmed up to my many hair color trials and even provided her handwriting for my first tattoo.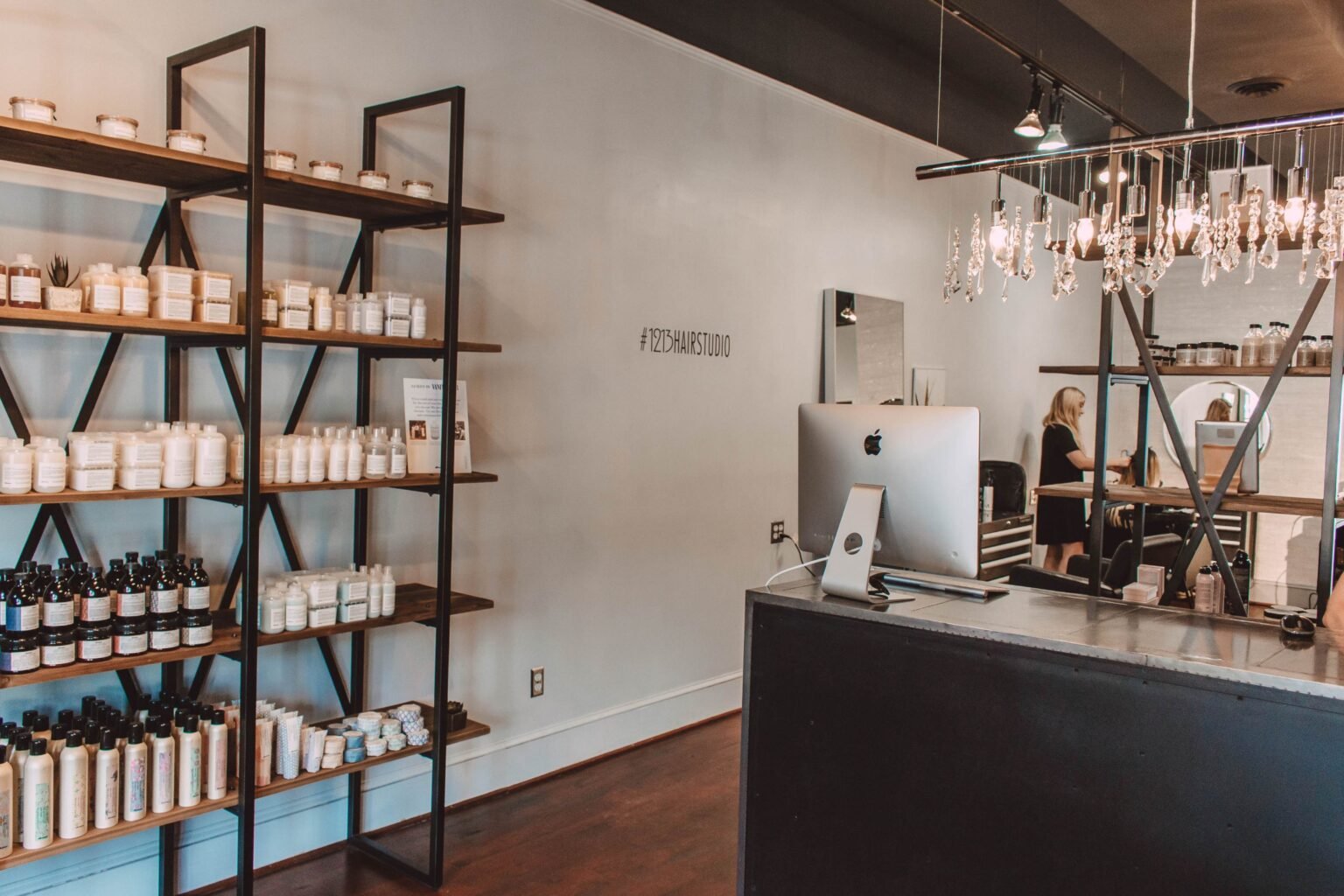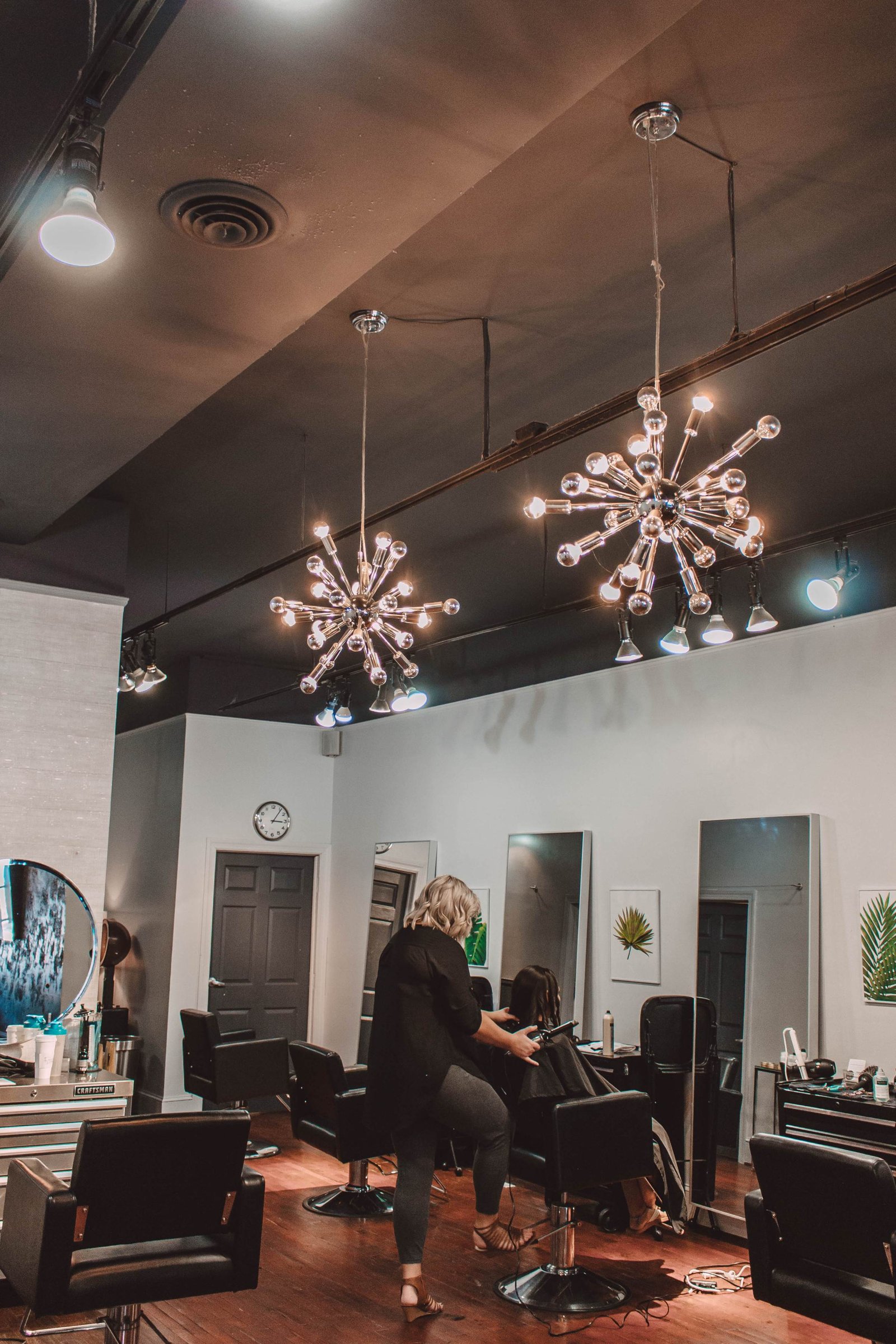 I get so many questions about my hair journey and maintenance, that I decided to collaborate with my amazing hairstylist, Kelly, to answer the top Q's!
Kelly has over fifteen years of experience under her belt, and it definitely shows in her work with hair! She's been my exclusive stylist for the past year at 1213 Hair Studio, and I can't imagine letting anyone else work their magic with my mane! She's helped me try out nearly every shade of red and purple in existence, and over the last year, I've watched my hair grow in healthier and thicker than it has in years! For someone with a severe vitamin deficiency and a gut disease, who's gone through eating disorders and plenty other challenges that mess with hair health, that's pretty spectacular! I'm thrilled that my hair will be looking its very best by the time of my wedding in November! Thanks, Kelly (and the 1213 Hair Studio team) for making me feel like a queen time and again!
Now, on to the Q&A!
Is your hair color natural?
Ah, well, I guess I already answered that by telling the story about my mom, but nope, it's definitely not! I've been everything from brunette to platinum blonde to deep purple-red (my current shade).
Why that hair color (the purple-red)? Not that many people can rock that color!
I mentioned that I'm a natural auburn, and while I love it, I've found that after experimenting with so many other colors, this black cherry shade suits my skin tone and allows me to wear nearly any color. It also fades more naturally at my roots, and doesn't turn brassy like some brighter reds do! Plus, it makes me feel super confident – which is important when it comes to picking a hair color!
Q for Kelly: which products should I use?
The "Alchemic Red" line by Davines is a miracle-worker for redheads (natural and color-treated). It keeps the red tones fresh and glossy. If you're looking to really clean the hair without stripping the color, the Davines "Your Hair Assistant" prep shampoo and mild cream do a great job removing residue while maintaining that shiny "just dyed" feel. In between washes, the Batiste "Divine Dark" dry shampoo gives lift and life without leaving a white film at your roots!
Q for Kelly: how can I get my hair to grow faster?
A lot of that is genetic, but some suggestions are to take care of it (of course), use deep conditioning treatments, take biotin and/or collagen supplements, and make sure you're maintaining a healthy diet because what goes into your system determines how your body reacts on the outside. Hair should grow a half inch per month!
Q for Kelly: what should I use for balding spots?
Since premature balding is a scalp condition, this is something that you should discuss with a dermatologist or doctor!
How do you maintain the vibrant red hair color?
Use professional products if you can! Tinted products are super helpful (see my above recommendations). Schedule regular glazing in between appointments for a color refresh! Kelly has done these on my hair plenty of times to keep my red glossy and beautiful – without doing a full color treatment. Try not to wash your hair very often. This is a tricky one for me since my hair is thin and fine. I wash every other day or every two days if I can – using dry shampoo in between and curling or rocking a messy bun or low ponytail. The less you wash, the longer the color will stick around! And if you must wash it, add in a little bit of professional semi-permanent hair color to your conditioner!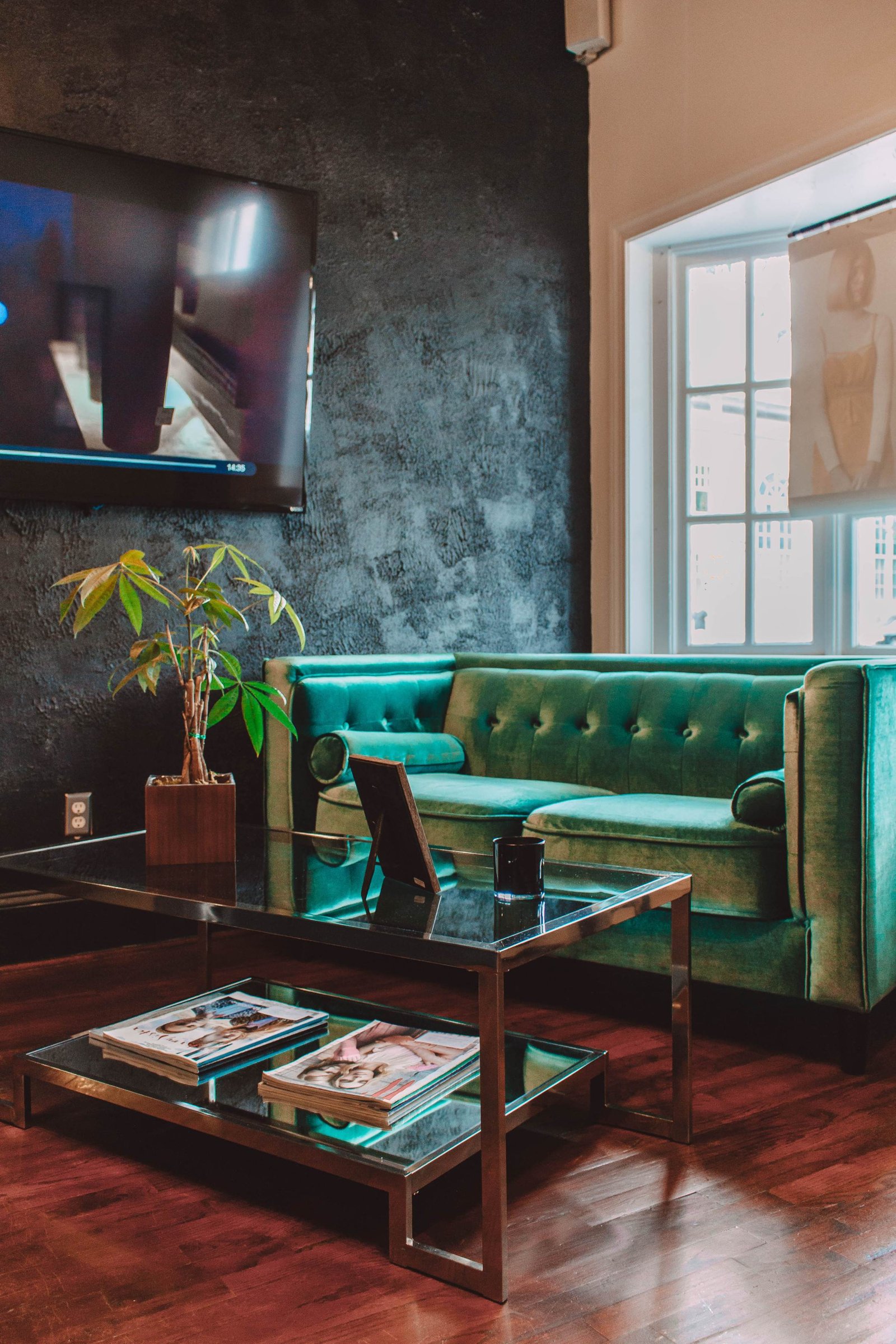 Just so you can see the crazy before and after, here is my hair at sixteen (eek, please don't judge me based on my eyebrows 😂):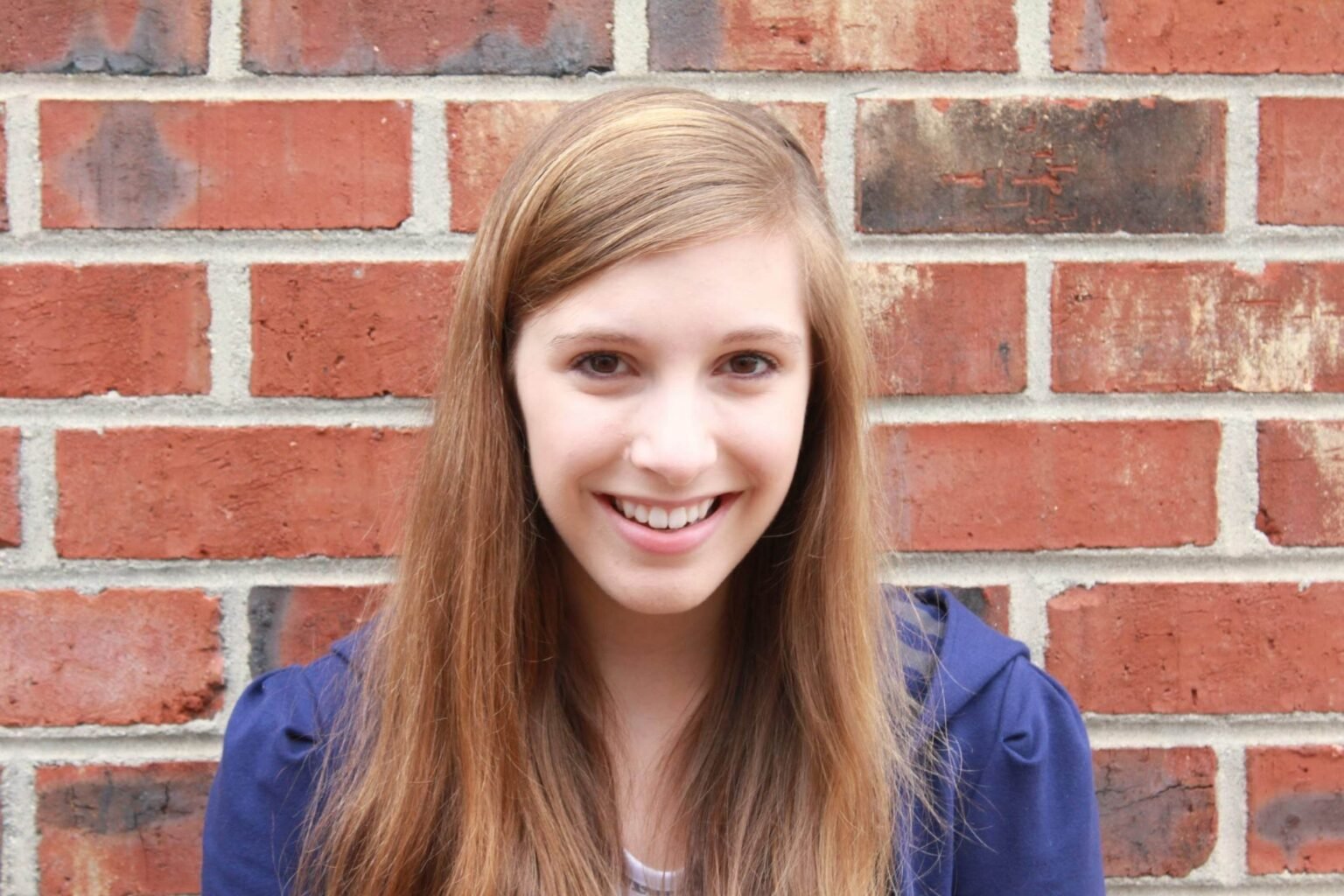 Here is the BEFORE adding more purple tones to my vibrant red hair: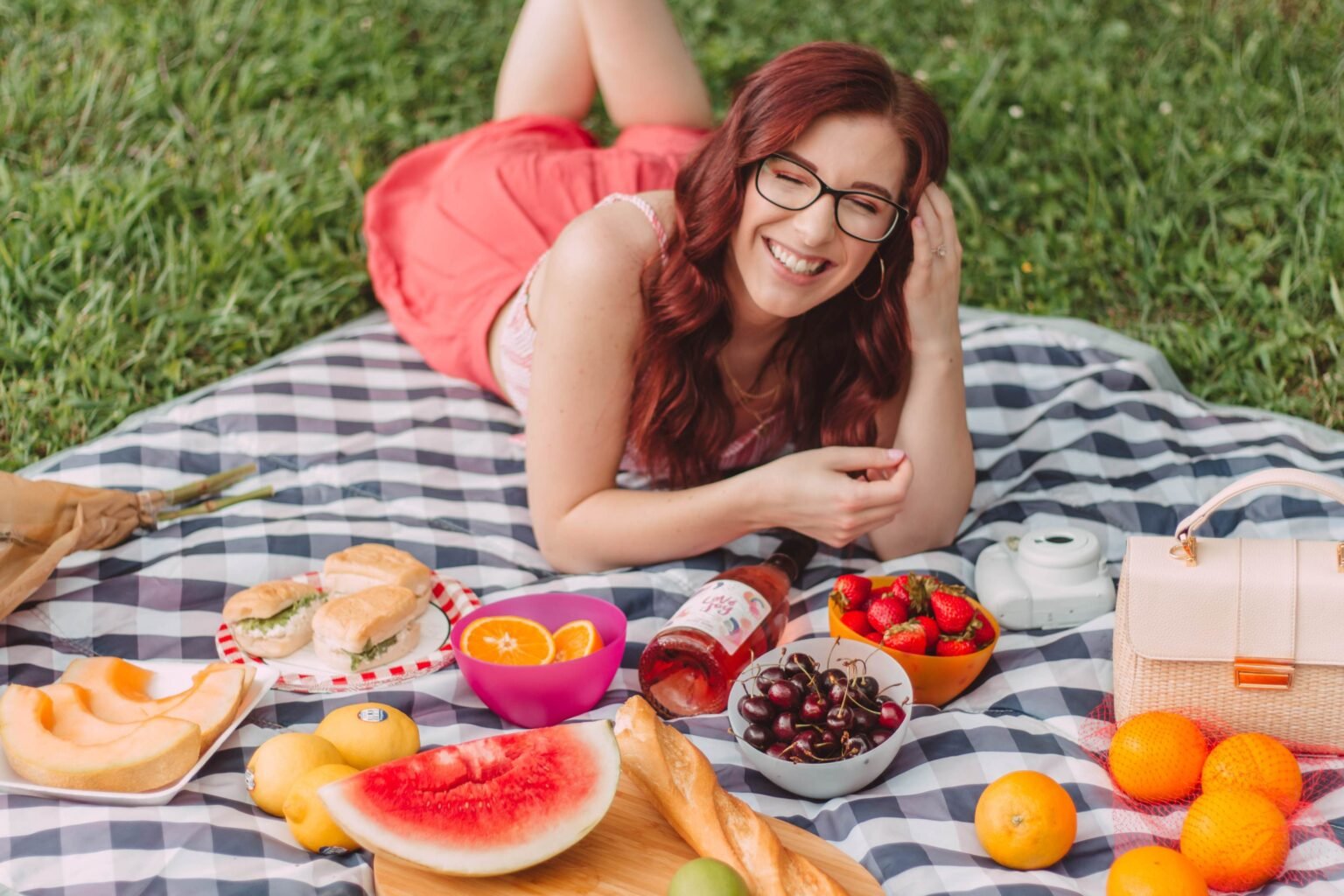 AFTER adding the purple tones! Such a dramatic difference!
And this is my current look!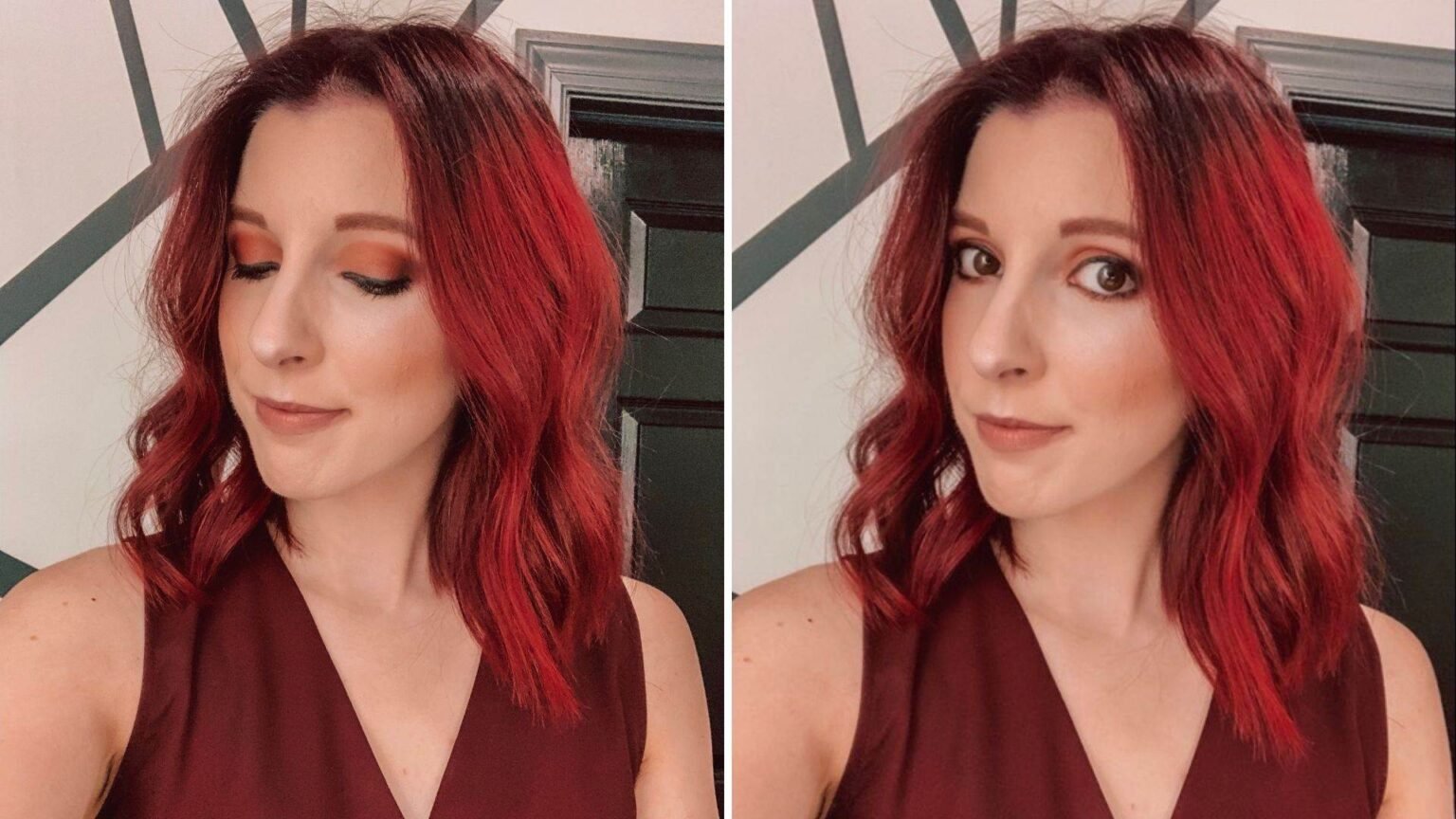 Now … what should I try next?