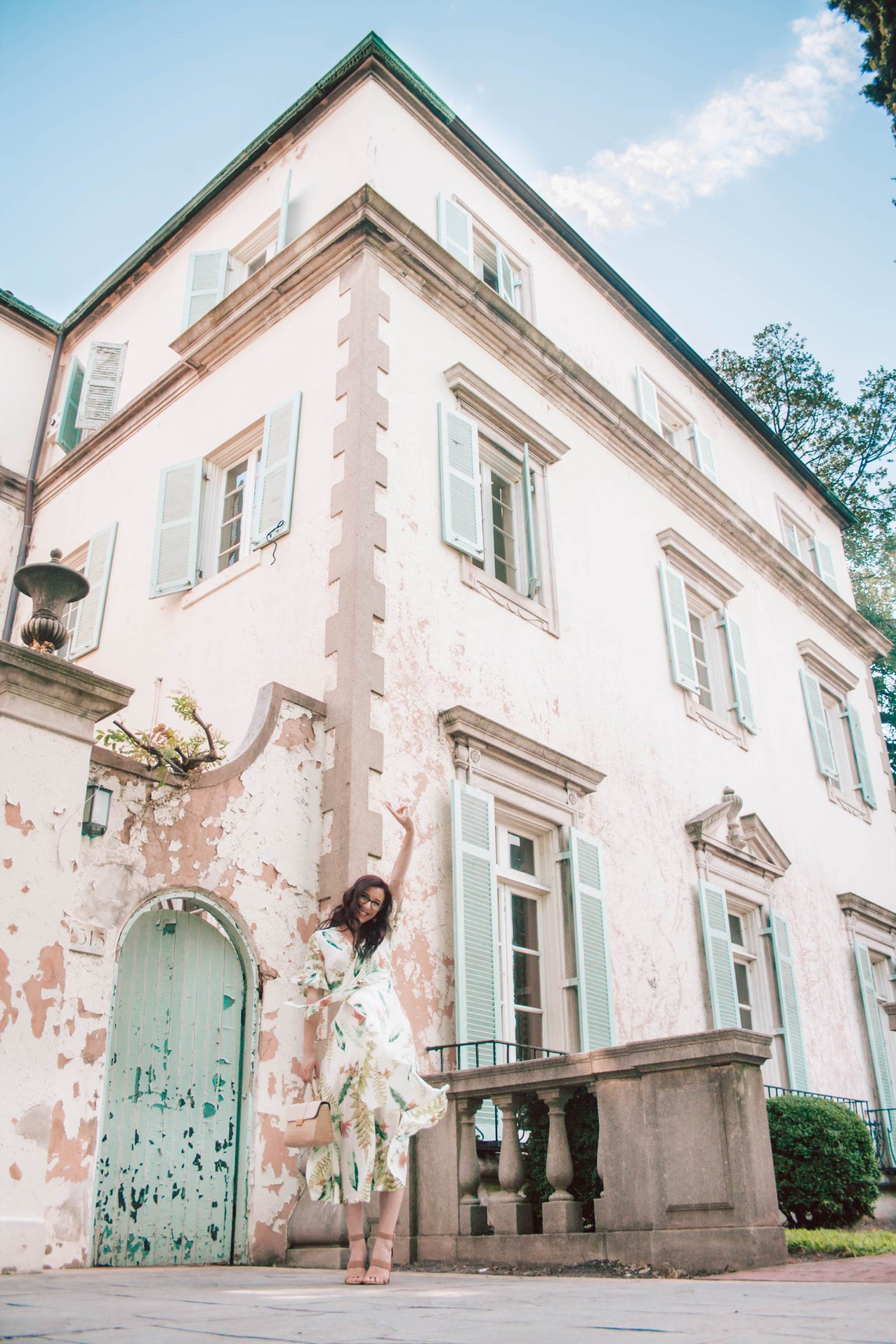 Let's clear up some ground rules on summer wedding guest attire for everyone trying to find the perfect apparel!
I'm a bride-to-be (and totally stoked about it), so obviously, I've been thinking a lot about weddings lately. In fact, I've even been pondering what other people may be wearing to my wedding. I'm sure there are plenty of you who have been shopping for all the summer weddings you'll be attending, so I decided to take some cues from an older post of mine (can we just take a second to appreciate the glow-up from those photos to now?), and give you a bit of a refresher course on what to look for!
---
Outfit Details

What to Know When Dressing for a Wedding
Don't wear white – I honestly don't care about what anyone else says.  White is for the bride and the bride alone!
Do wear light colors – pastels and florals are perfect for a summer weddings.  Obviously that changes some in the fall and winter months, but for now, you'll be golden in a floral wrap dress (like mine)!
Do know the level of attire – you don't want to show up in a formal gown to a hoedown, or a gingham dress to a Great Gatsby event.
Don't overdo it with accessories – you don't know how long you'll be dancing, how many hands you'll shake while meeting the extended families, or even if you'll be heading out somewhere else once the reception is done.
Do use this wrap dress from Chicwish as inspiration – It is flattering and versatile, without being over-the-top. It's elegant and suitable for many kinds of weddings. The fabric is lightweight, and the pattern is lovely. Perfect to wear to a summer wedding.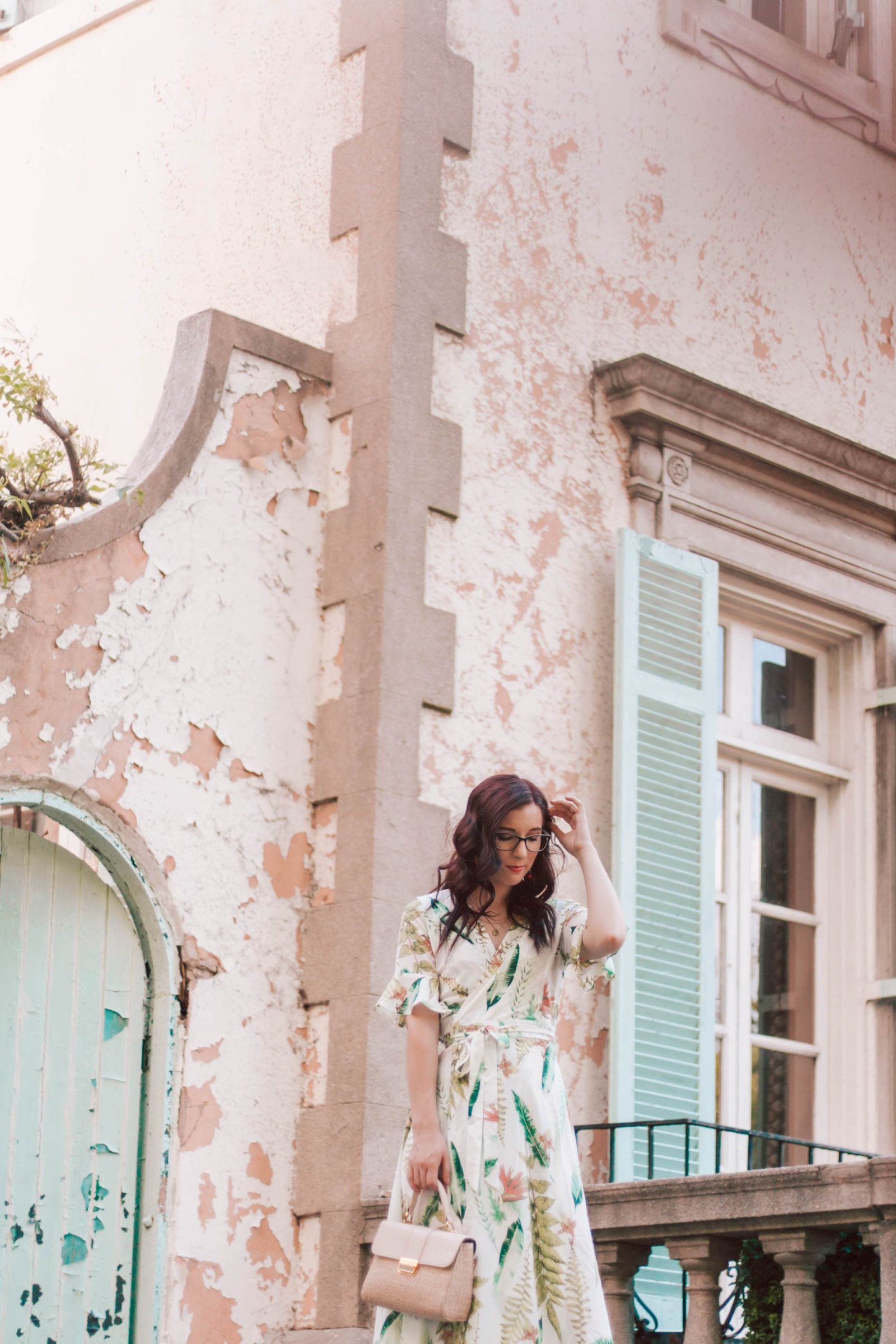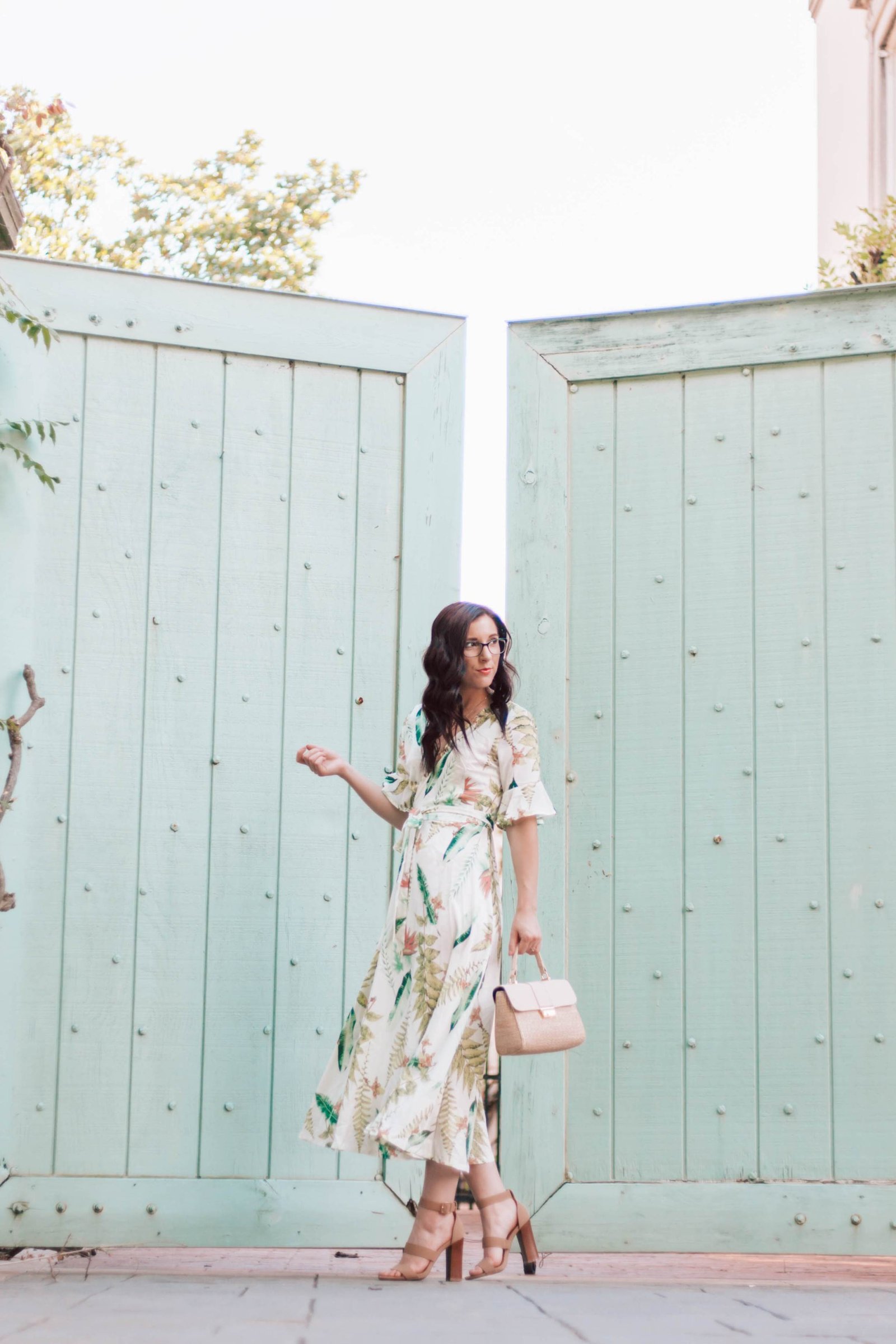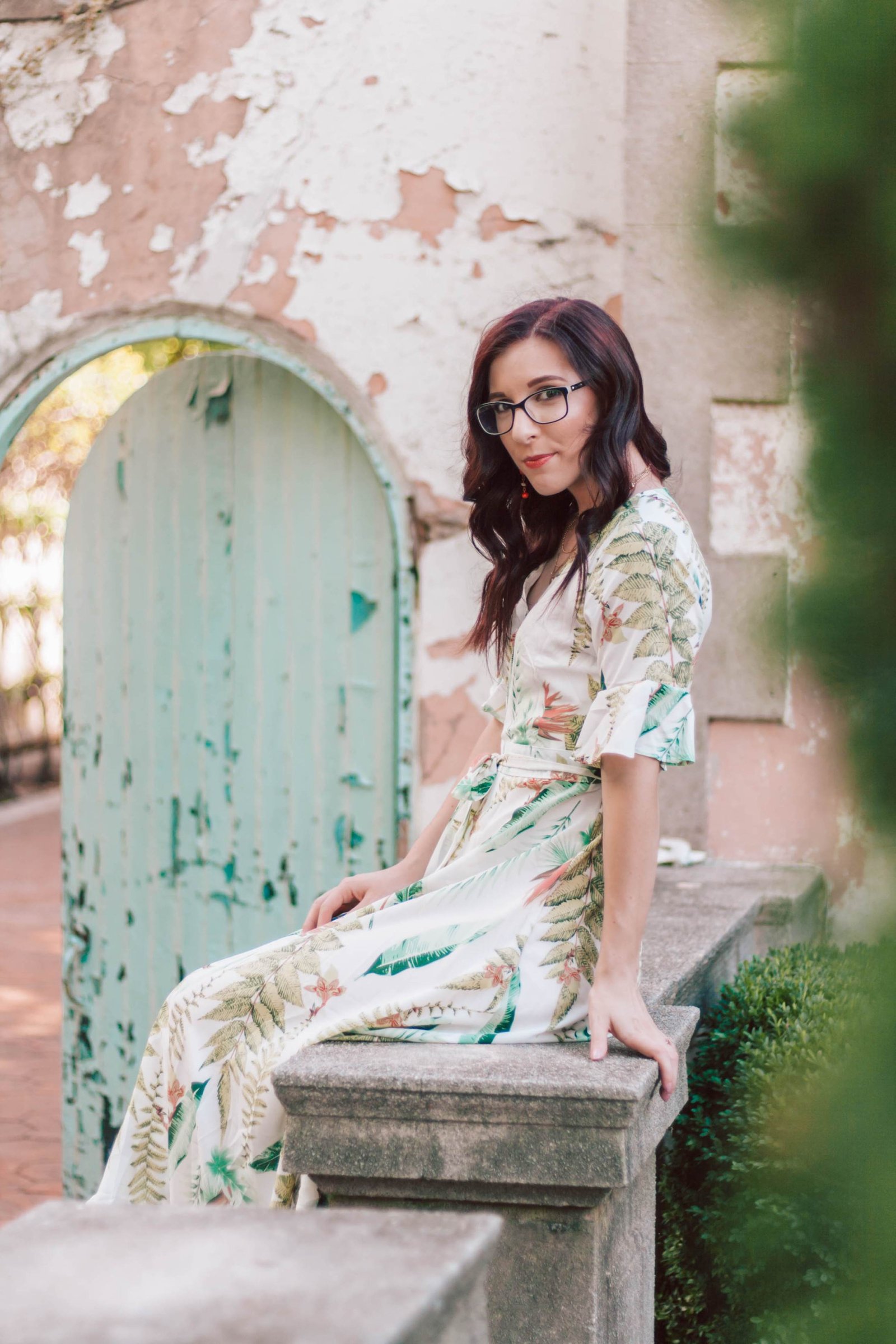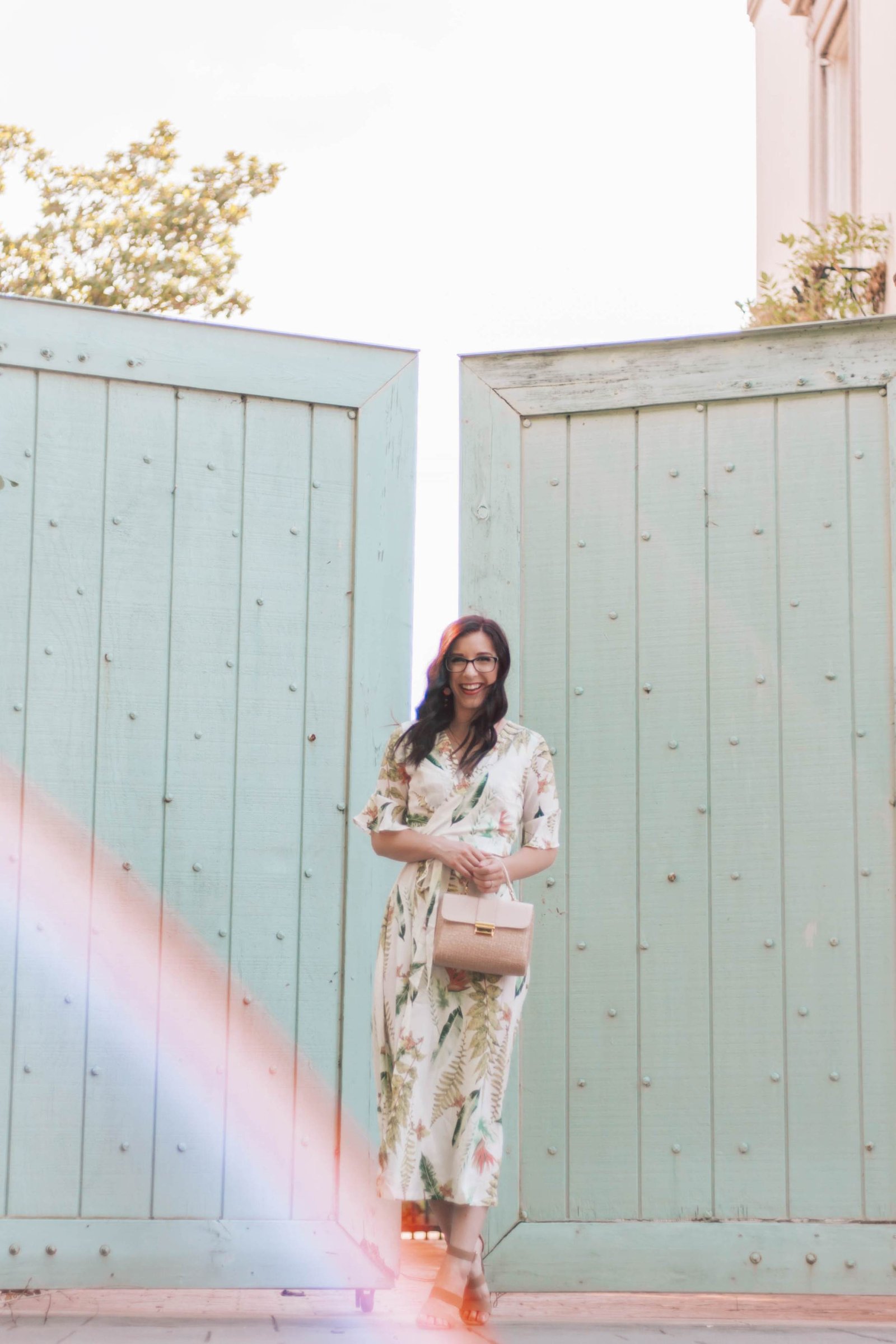 *Note about the above photo – the rainbow was not added! My photographer was shocked when she looked at the photos in her camera roll and found this shot! Surprise rainbow!
Do you have a summer wedding to attend?
---