Making retro look modern is a pastime of mine. It's like a quirky little challenge to glam up a "vintage"-inspired piece.
Before you ask, no I didn't mean to wear the wallpaper. I had such a laugh when I walked into the new donut shop in town and my dress perfectly matched their gingham wallpaper. How coincidental! Hot Diggity Donuts is the cutest sourdough donut shop that serves cocktails along with their freshly-made sweets. There was no way I could miss the opportunity to take pictures in their retro, diner-esque shop! I'll get more in-depth about the outfit, but I just want to say that this eating experience was fantastic. Everyone on the staff was lovely, the food was divine, the cocktail was supreme, and the atmosphere was so much fun! I can't wait to go back and try all the other handmade donuts and drink concoctions!
I quit watching Riverdale after the first season. I found it to be slightly uncomfortable to watch, and the storyline kept getting darker and darker. However, I do love the styles on the show and how they're a twist on the classic comic characters of Archie, Jughead, Betty, and Veronica. My original plan was to be a total classic Betty with this gingham midi dress from Chicwish, but I certainly gave it some Veronica glam with the jewels and heels. It was the perfect combo of a little class and a little sass! That's what you've gotta do when you're trying to make something inherently retro a bit more modern!
---
Outfit Details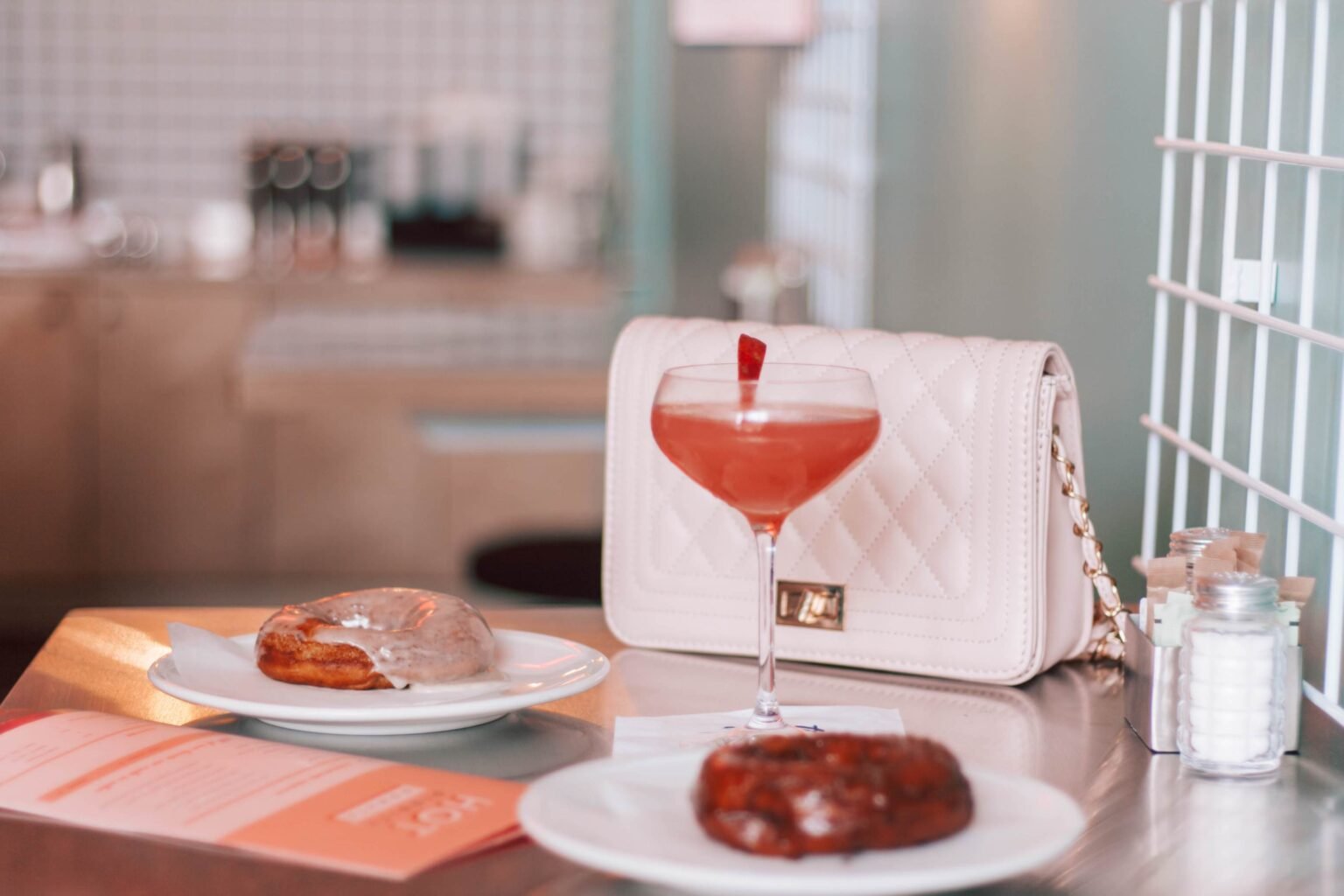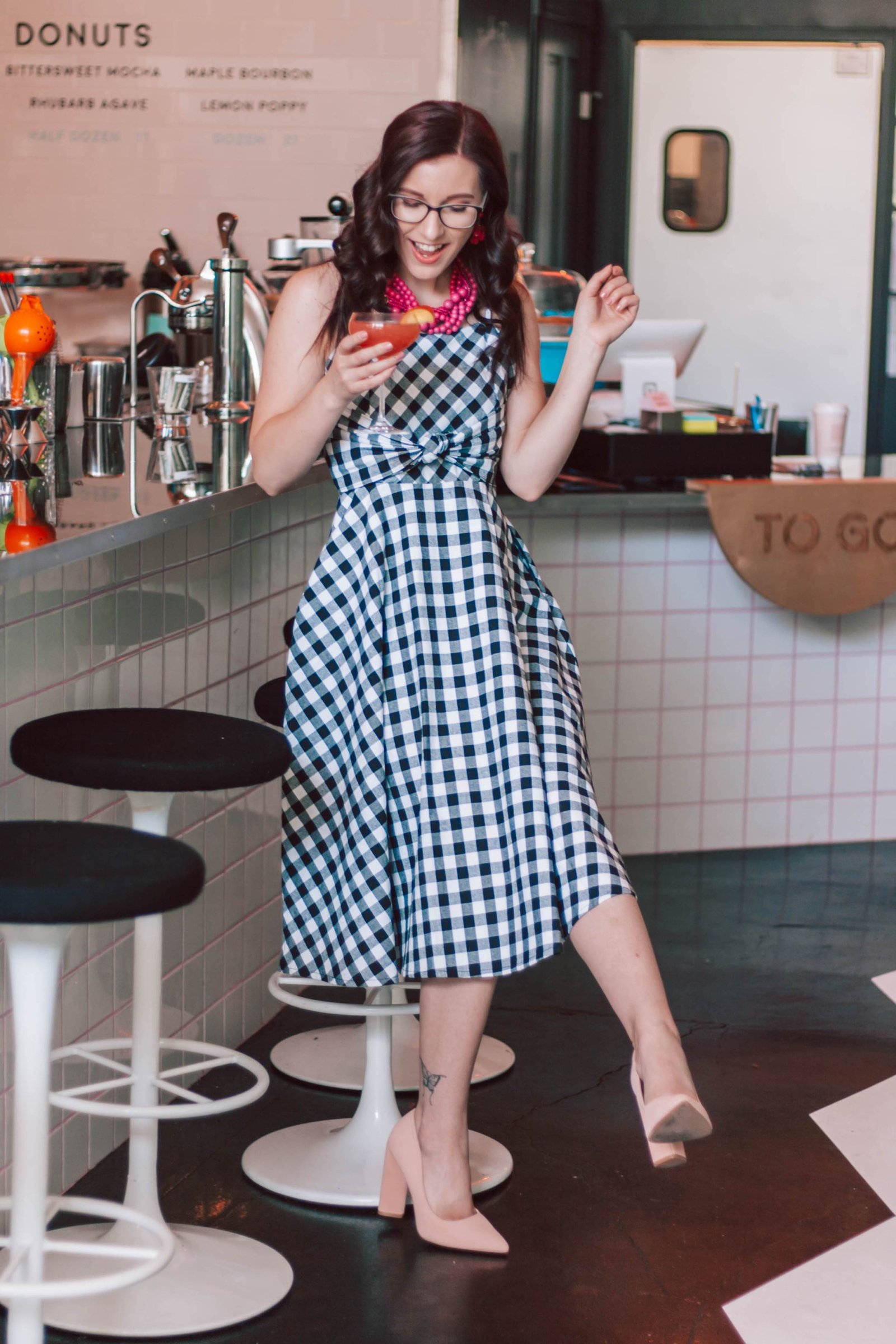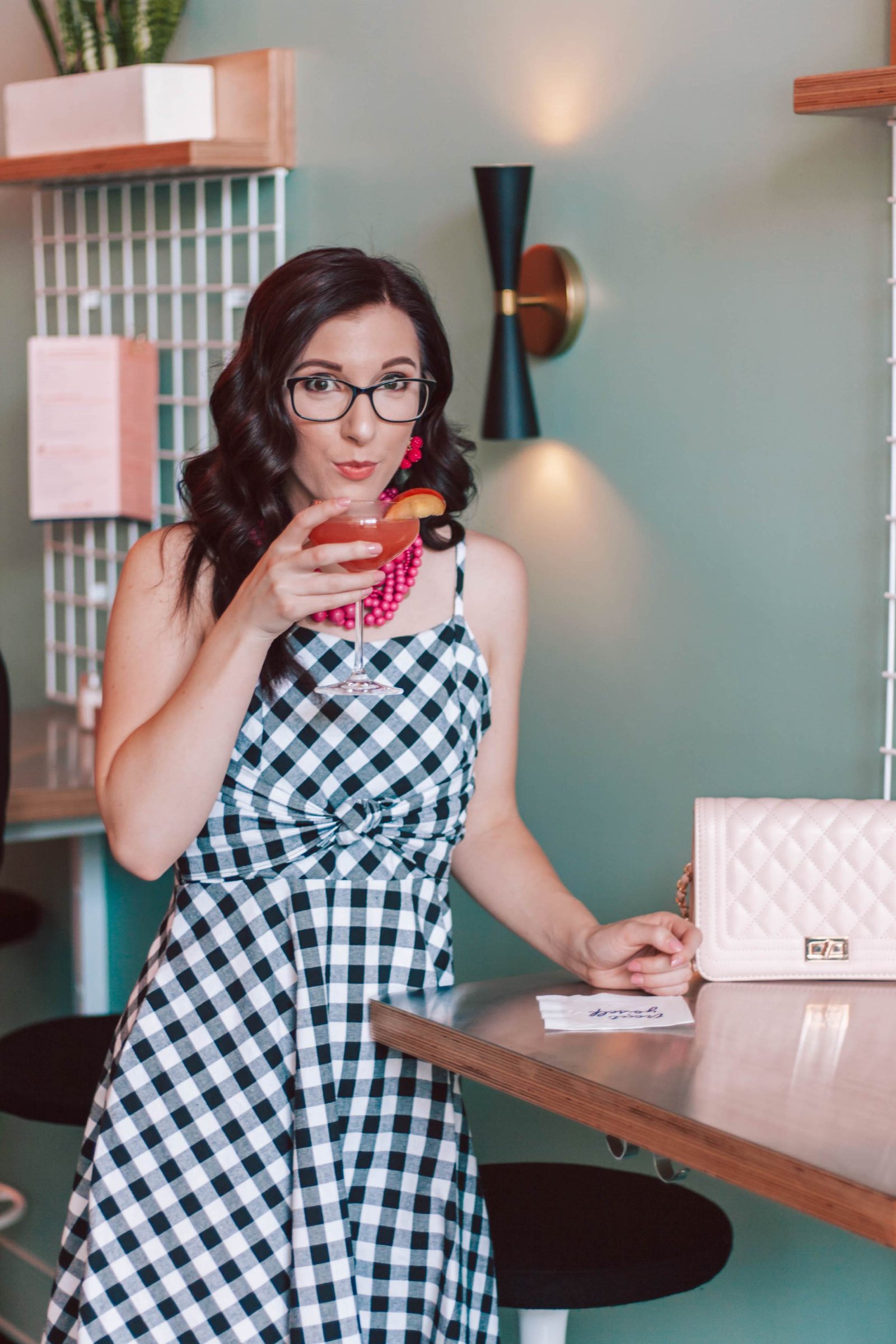 The A-line shape of this midi dress is certainly a throwback to sockhops and doo-wops.
The dress was made to have a large bow at the waist. Rather than overwhelming my narrowest section, I tucked the tails of the bow under themselves and created a slimmer middle with just the knot. Instead of reaching for a classic pearl necklace, I opted for this chunky fuchsia one that matched my cluster earrings. The bold color is an attention-grabber. I didn't focus as heavily on the midi length and modest shape of the dress. I decided to wear a pair of heels to give it an overall flirty vibe!
Don't assume I was trying to take your gaze away from the dress, however. Not like I even could pull that off with it's eye-catching gingham print. I love the dress! It's the print of summer, the length is perfect for my build, and it's incredibly comfortable. You'll slip into this piece and immediately want to create an entire wardrobe of items that are retro-turned-modern.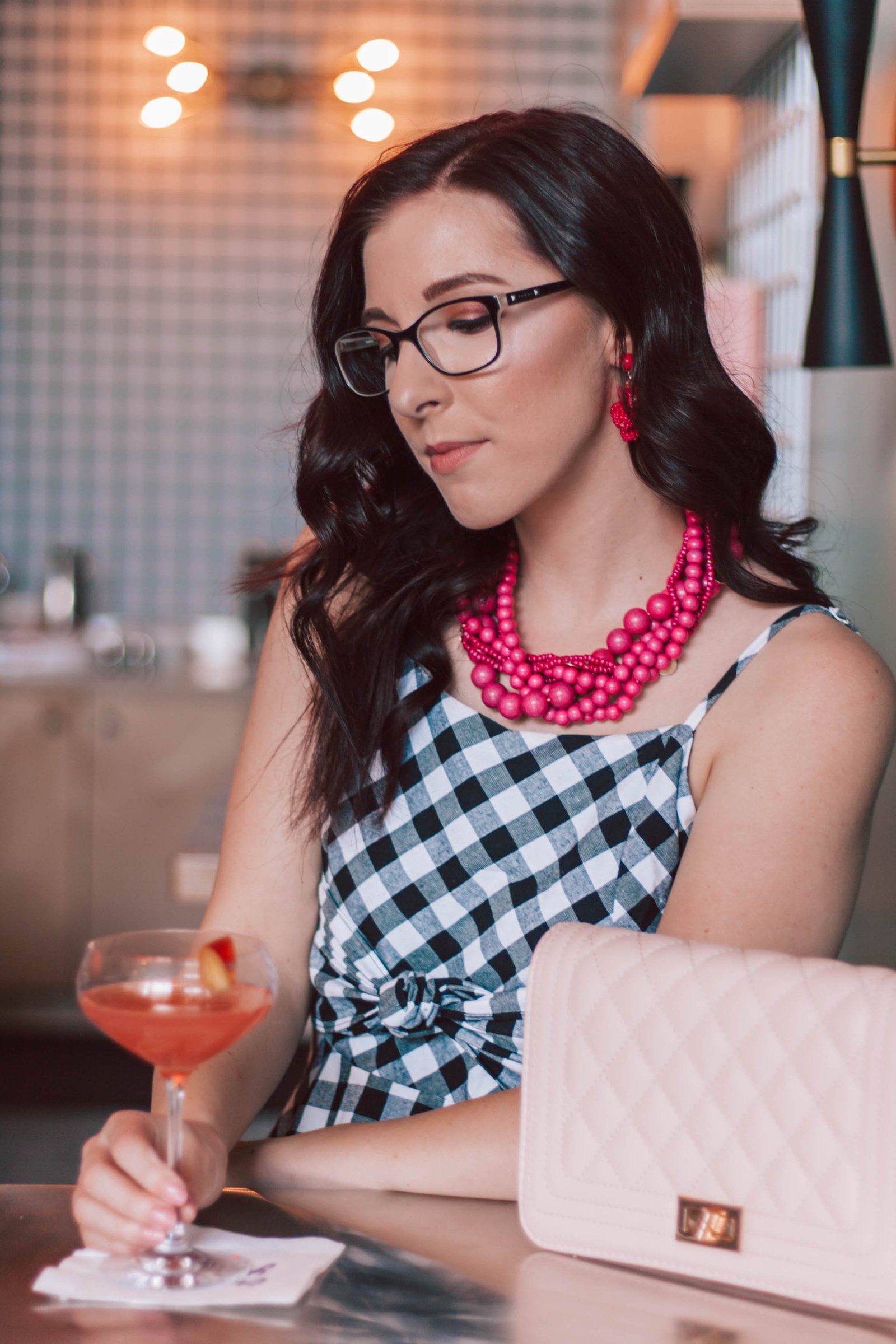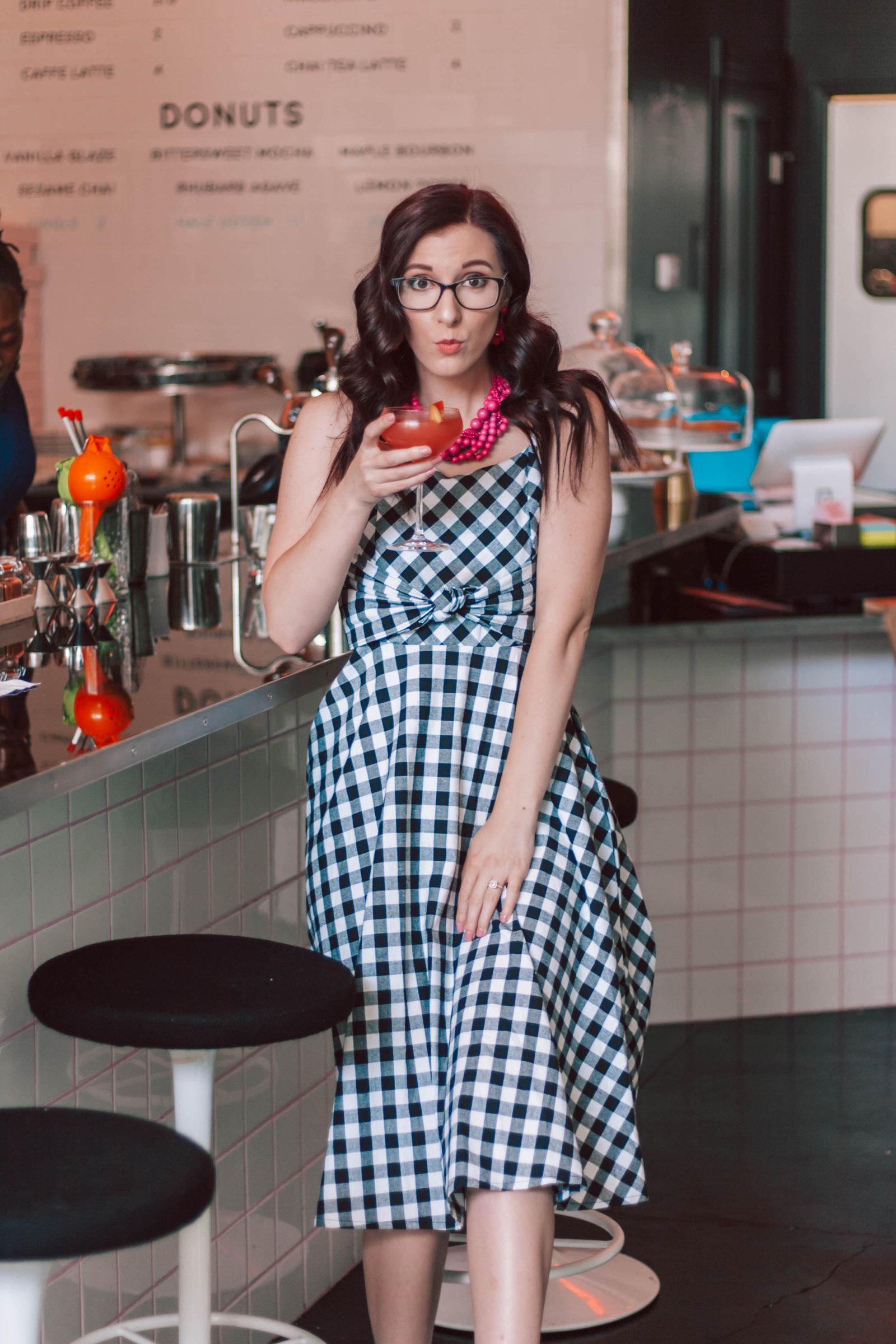 How do you feel about making retro look modern?
---