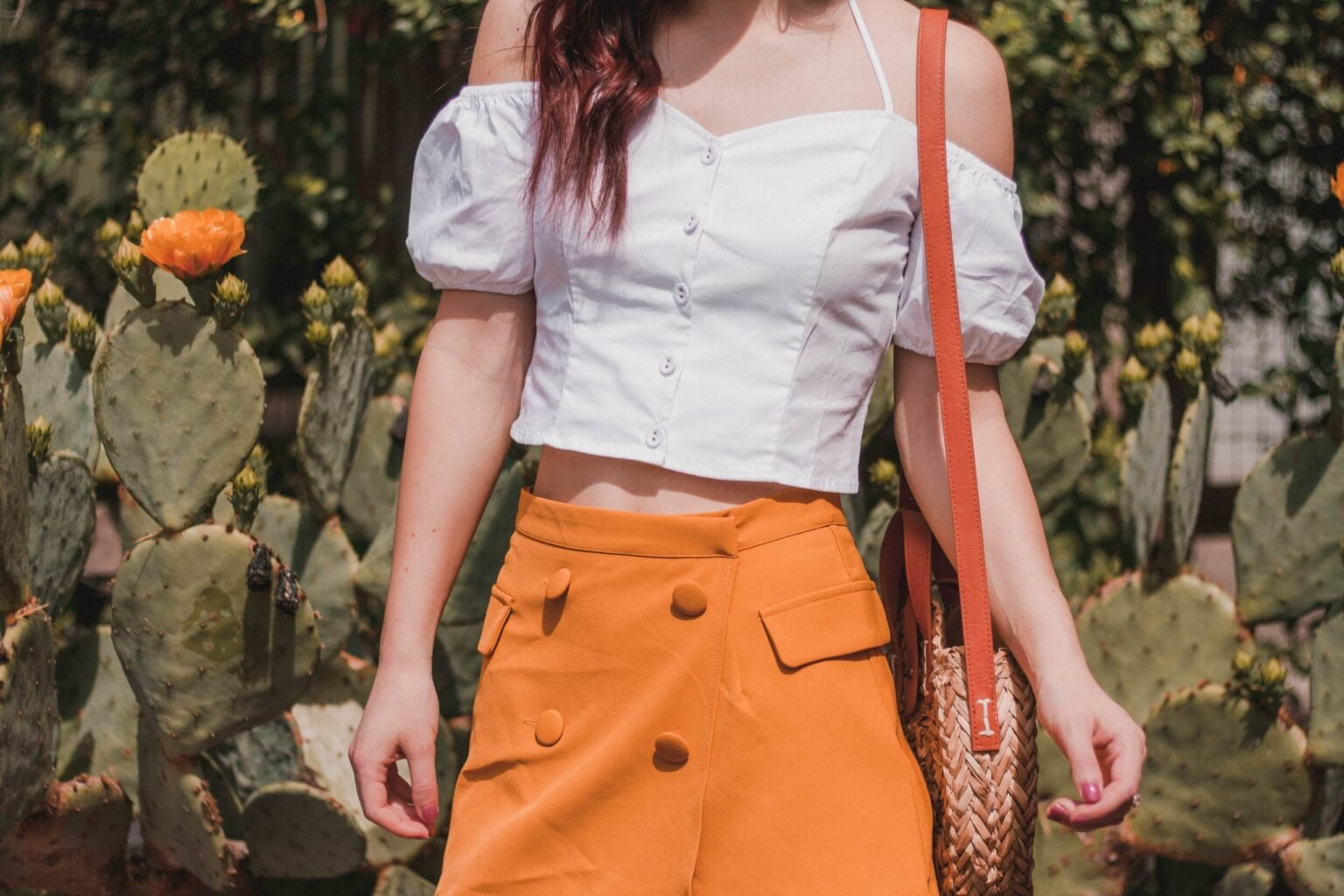 It's summer. It's summer! Run and tell all your friends that I'm sharing the most quintessential fashion and beauty items.
Okay, okay, so technically the first day of summer is June 21st, but I'm already feeling pretty prepared considering how hot it's been in RVA lately. Recently, someone asked me what my summer essentials were for this year, and I thought, "why haven't I put together a blog post on that yet?" So, here it is! Keep reading on to see what I'm piling into my summer wardrobe and beauty drawers!
---
Outfit Details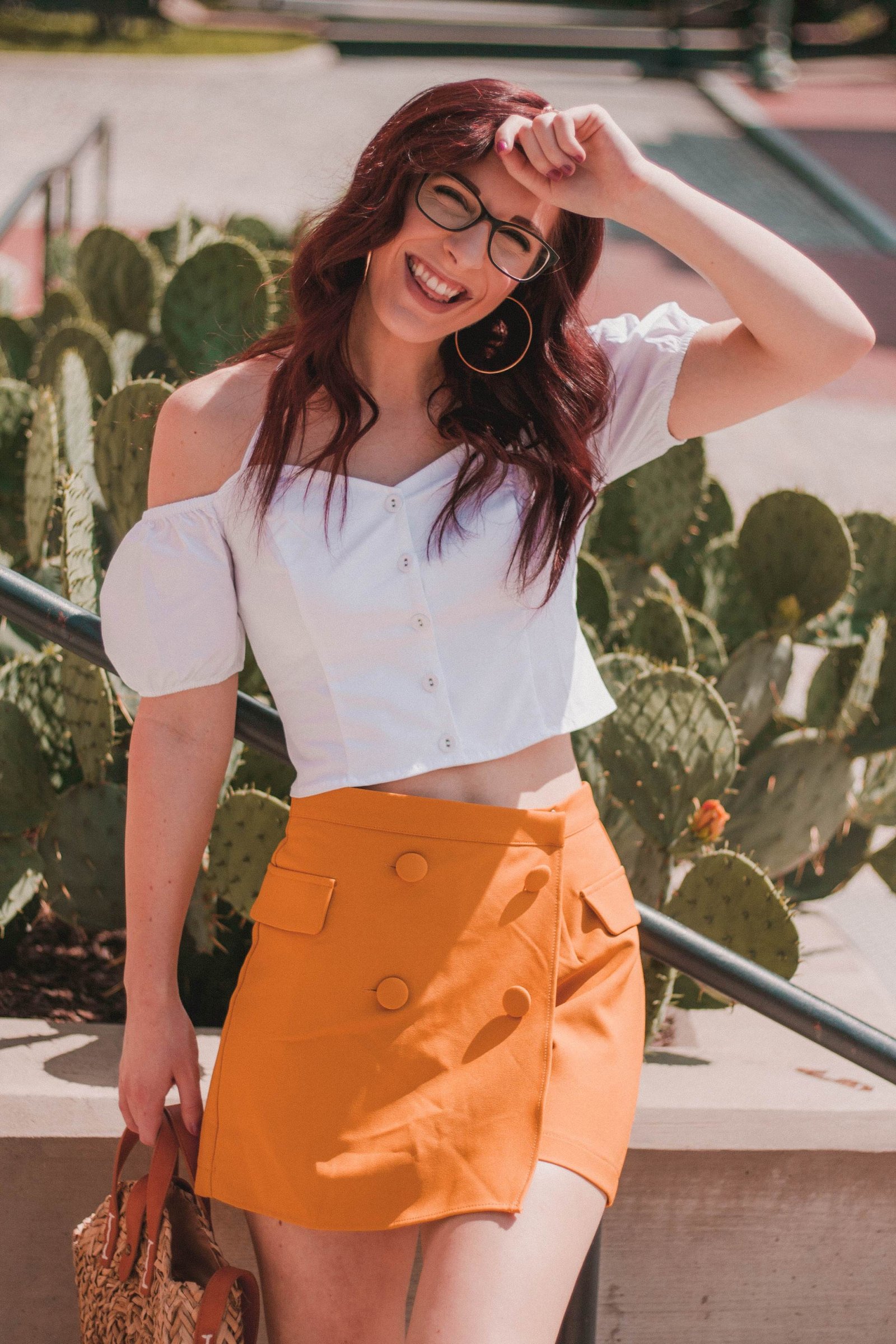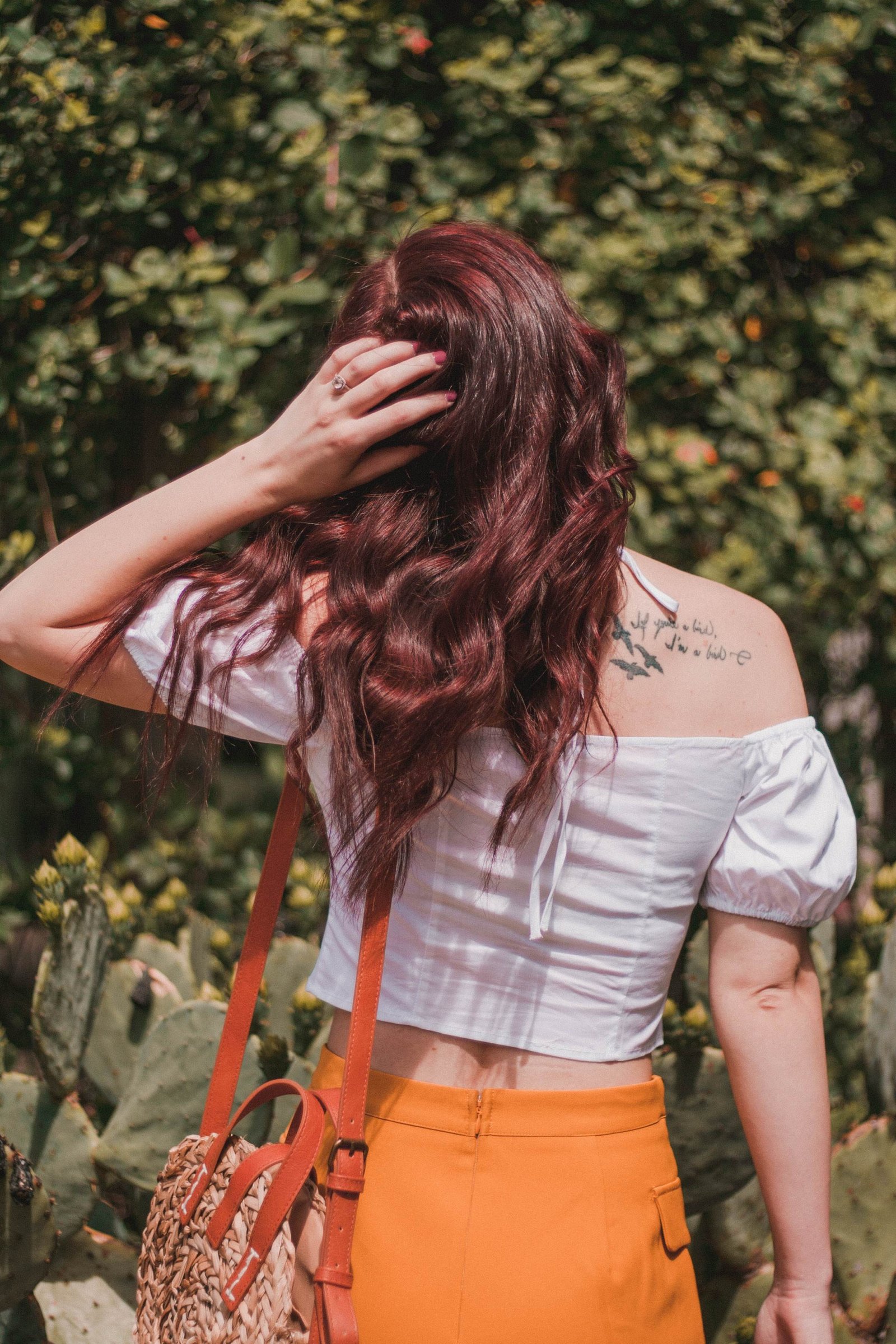 Straw Bags
I took a poll on Instagram a few days ago to see how many of you loved this trend and how many hated it. I was not even a wee bit surprised that over 90% of ya'll were all about this vacation-vibes accessory!

White Shoes
I mean, this seems like a no-brainer. They match with literally everything. And if you happen to snag the pair I'm wearing, you certainly won't regret it because they're comfy AF.

Skorts
I've proclaimed my love for skorts a few times, yet here we are again. They're the perfect combo for a long-legged gal like myself. They cover up everything and still look like a mini skirt!

Layered Gold Necklaces
Again, a piece that just goes with everything. I've found myself rotating between a handful of gold necklaces lately and I just can't stop myself. They're so lovely and dainty!

Highlighter
I can't think of many things better than a good glow, so shimmery highlighters are one of my favorite parts of summer makeup. I've been rocking a lilac-toned strobe highlighter lately, but I'm totally eyeing a gorgeous peachy one now!

Dry Shampoo
A.K.A. my hair's saving grace. As someone with color-treated red hair, it can be such a challenge to maintain the richness of the tone – especially in the summer sun, sweat, and chlorine. Dry shampoo helps me wash my hair less and still keep it looking 100.

White Tops
I'll never get enough of bright white clothing in the summertime (or any other time of year)! It shows off your tan, is easy to style, and there are plenty of options outside your typical "plain white tee."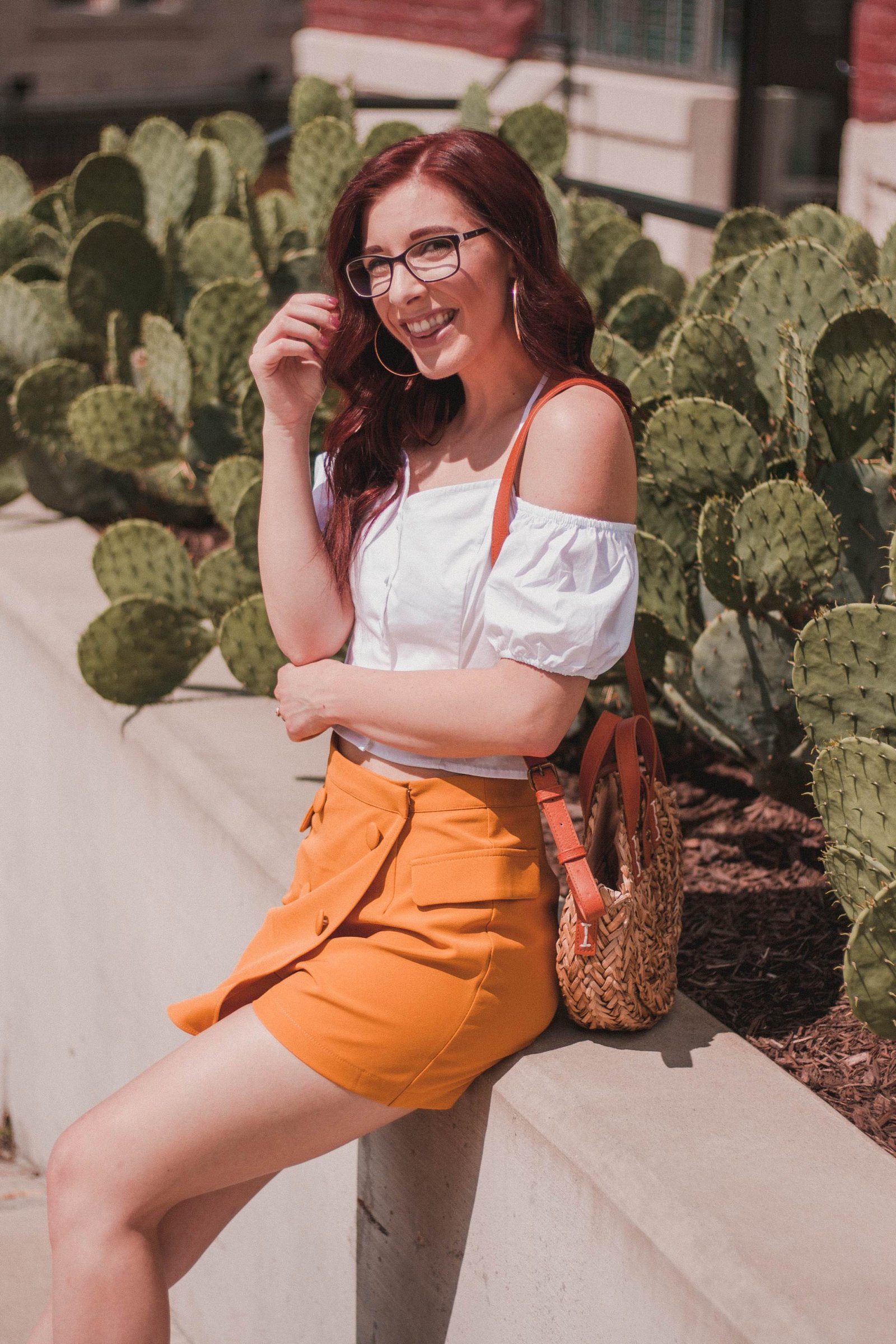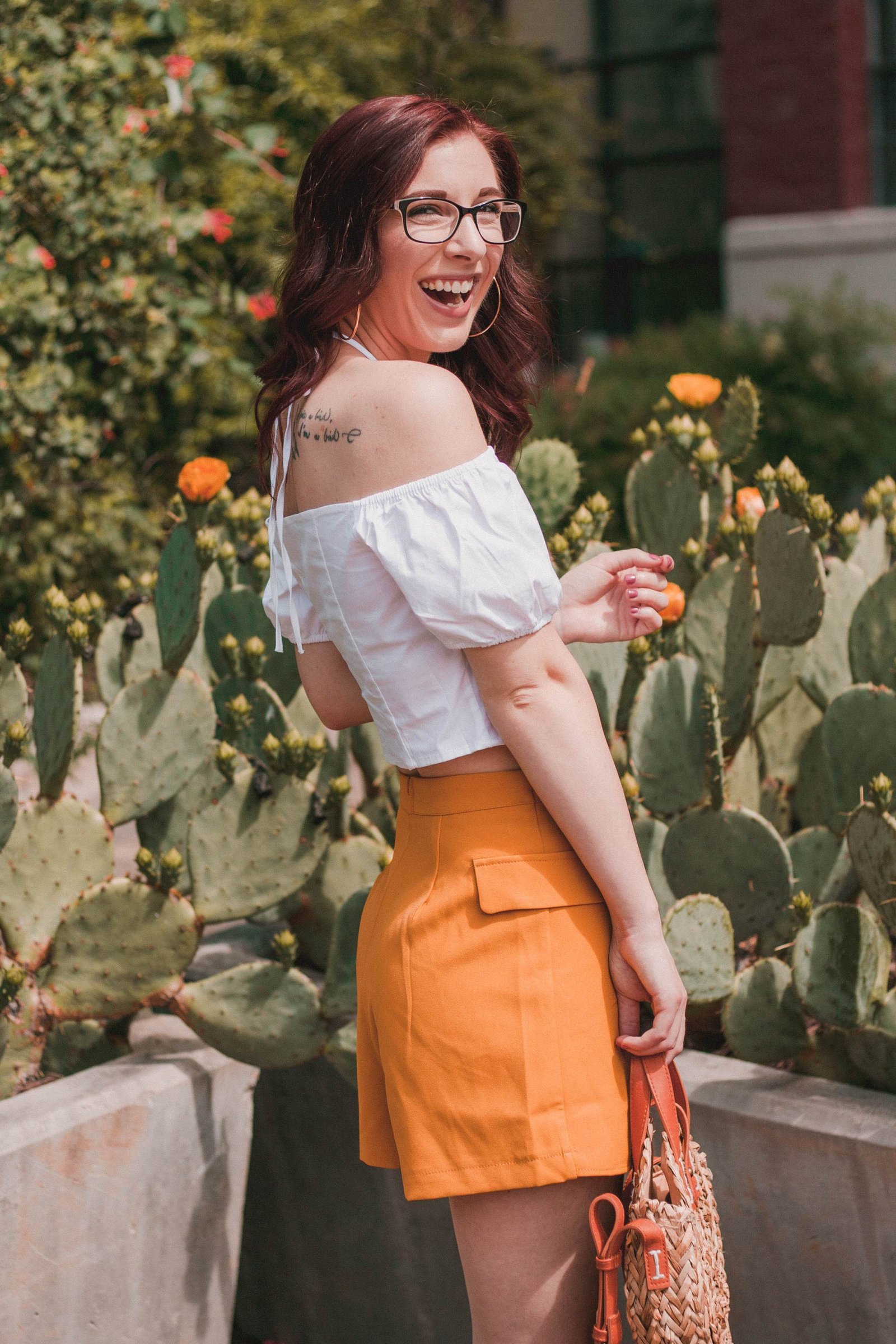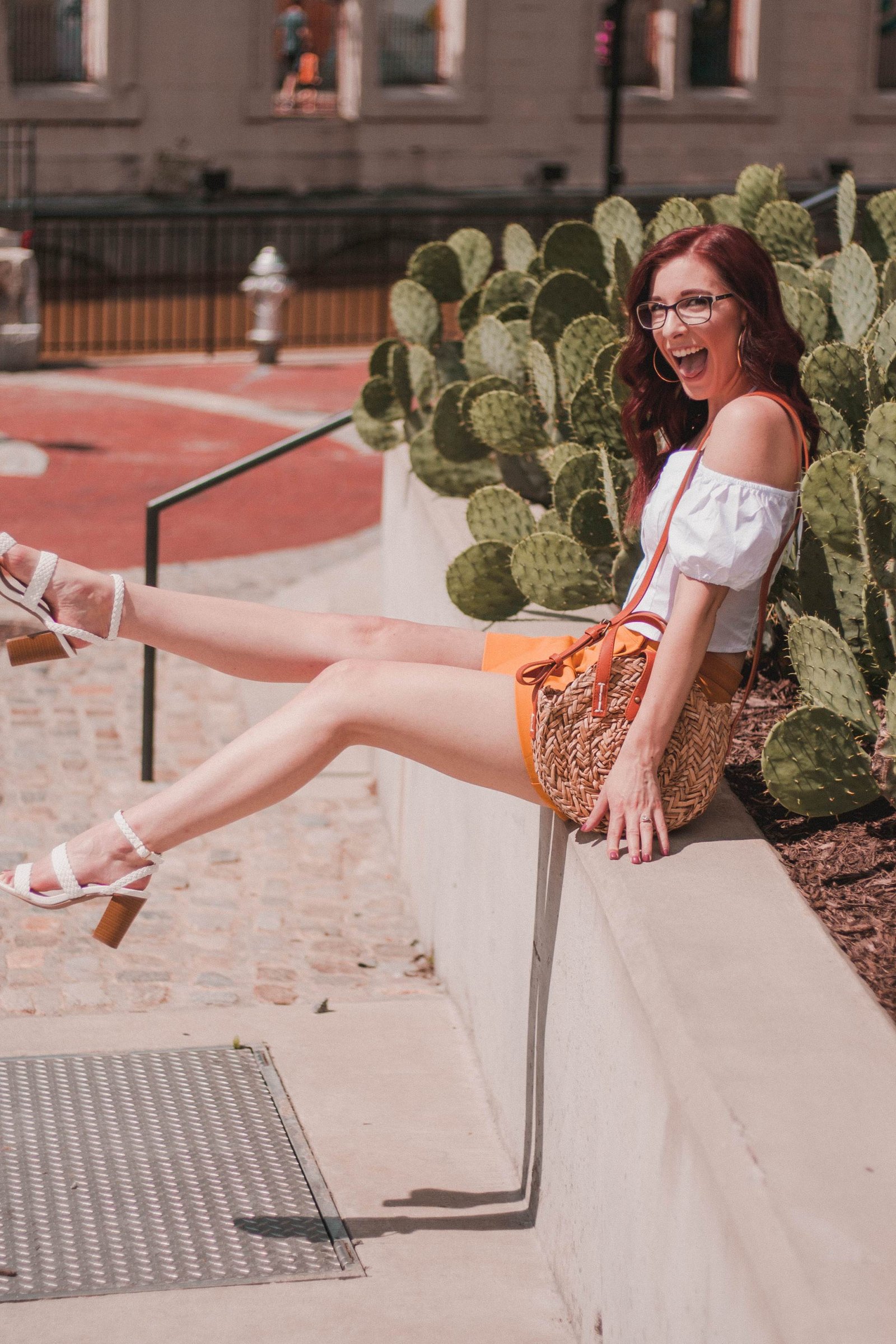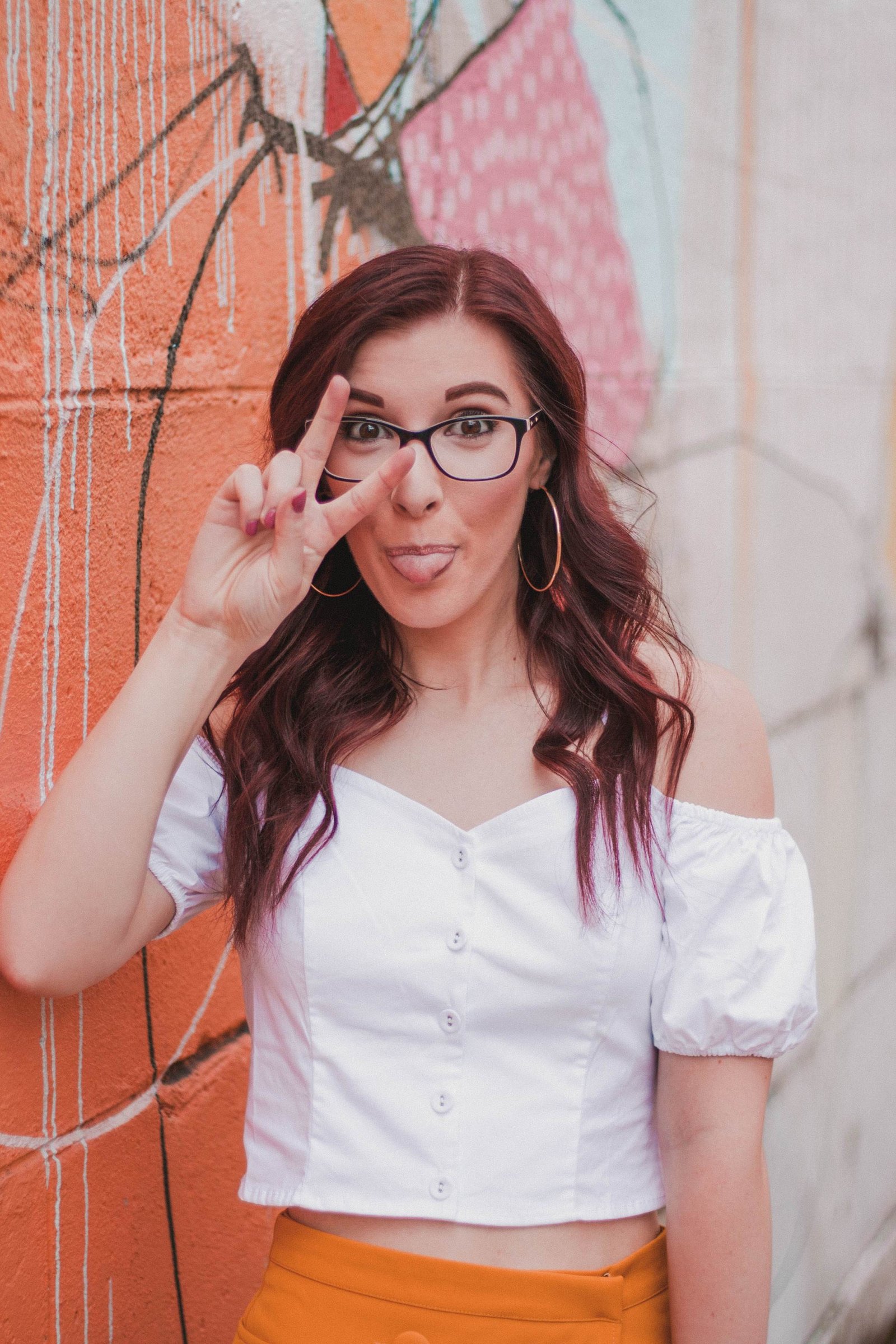 Are there any quintessential summer fashion or beauty items you can't live without?