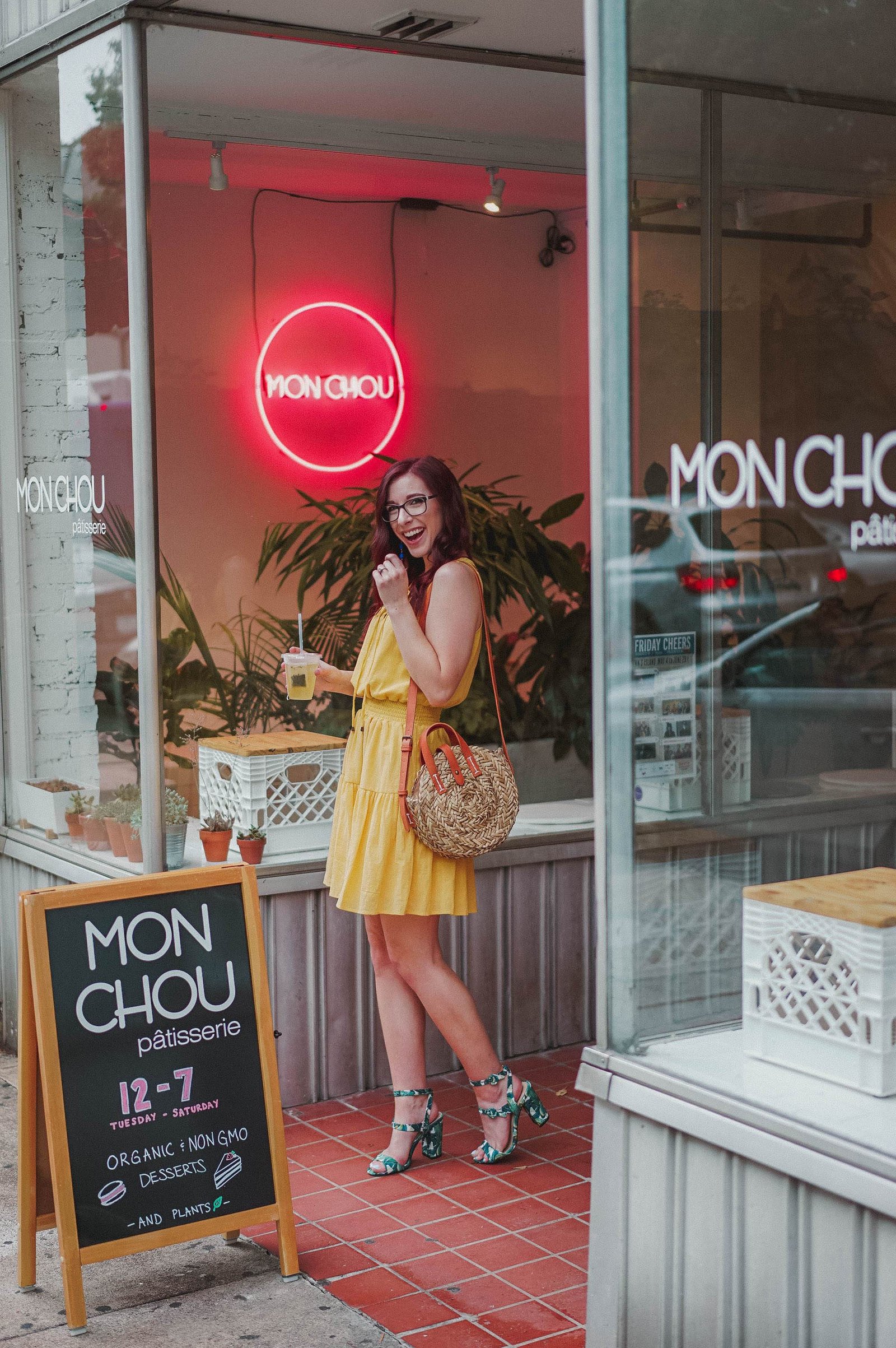 It's official. I've found my summer uniform.
Excuse me while I live in this dress for the rest of summer – and maybe my life (???) I was on a Target run (typical Tuesday, ya know?) and this yellow goodness caught my eye! I've been on quite the yellow kick recently, so when you take my favorite summer color and put it on a sundress with an adorable lace-up neckline and a length that doesn't make me blush … man, that equals some goodness for Stephanie's wardrobe!
I'll be honest with you guys, this summer's trends haven't exactly been my favorite ever. I have long legs and no boobs – so backless, plunging, tie-front, mini, and wrap aren't exactly the best options for moi. That being said, I'm working with the trends I can to form a seasonal wardrobe that suits me! That means lots of bright colors and fun prints. The combo of this cheery yellow dress with the palm print heels and a straw bag really couldn't be any more perfect, if you ask me!
---
Outfit Details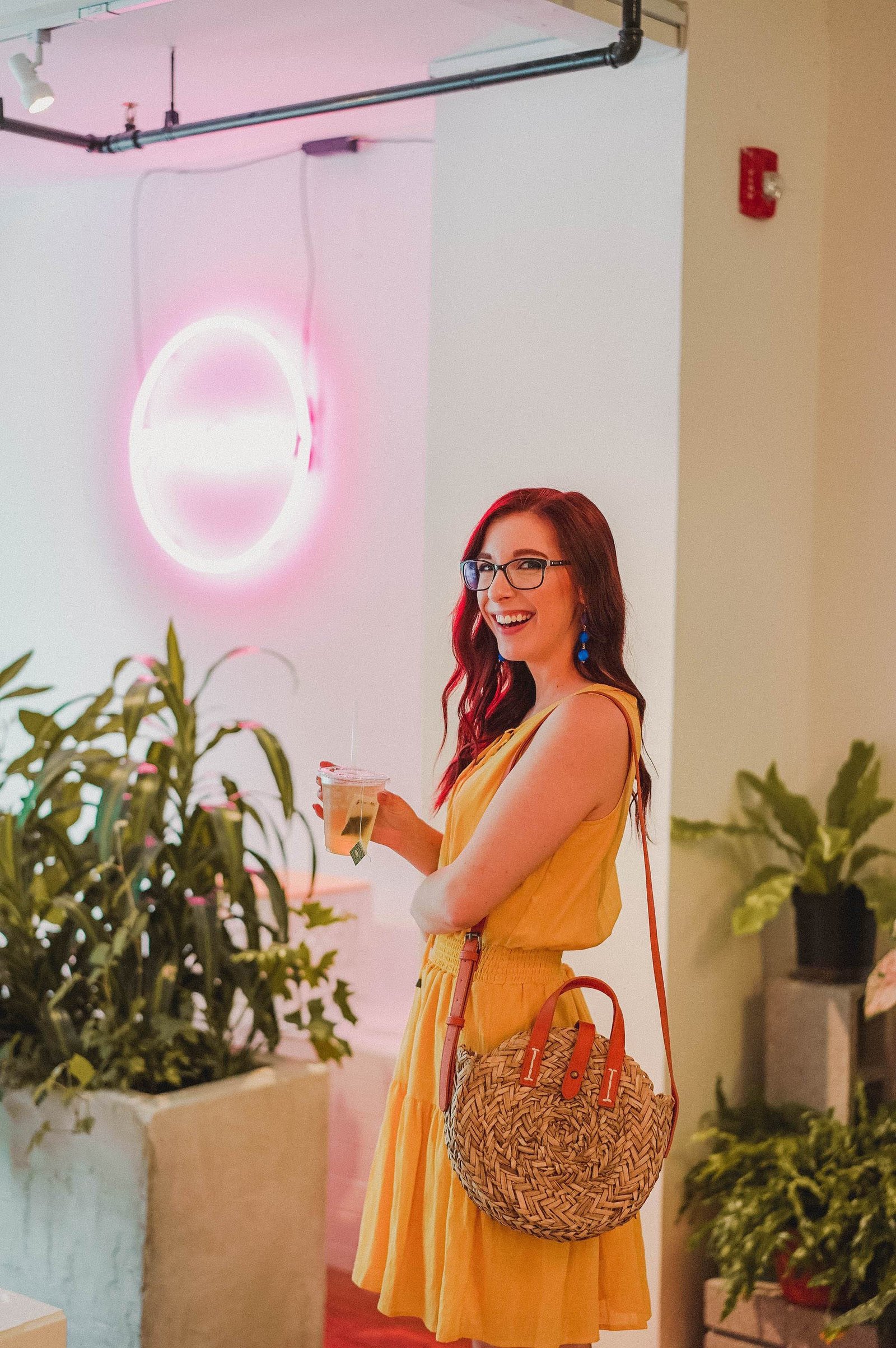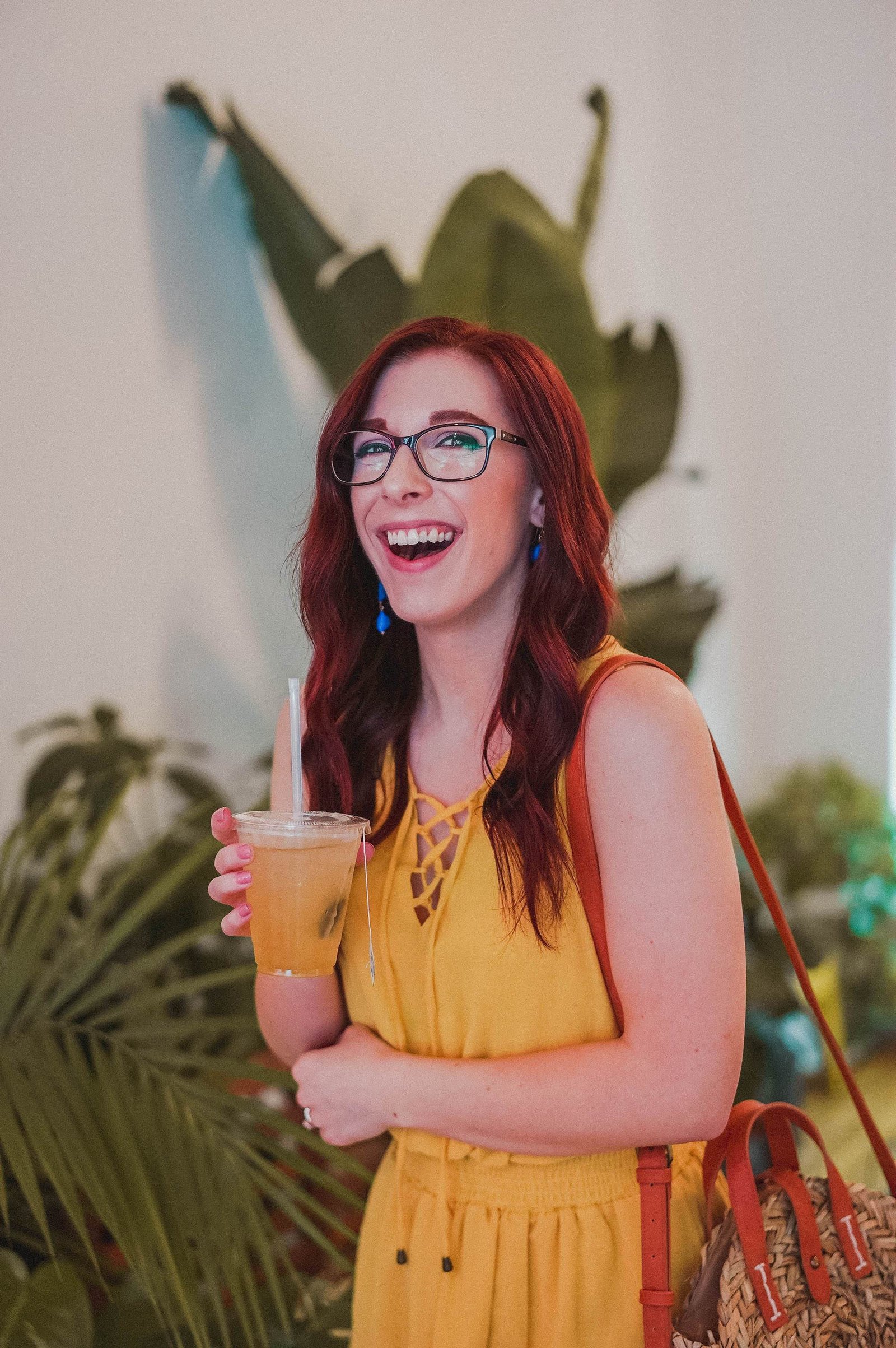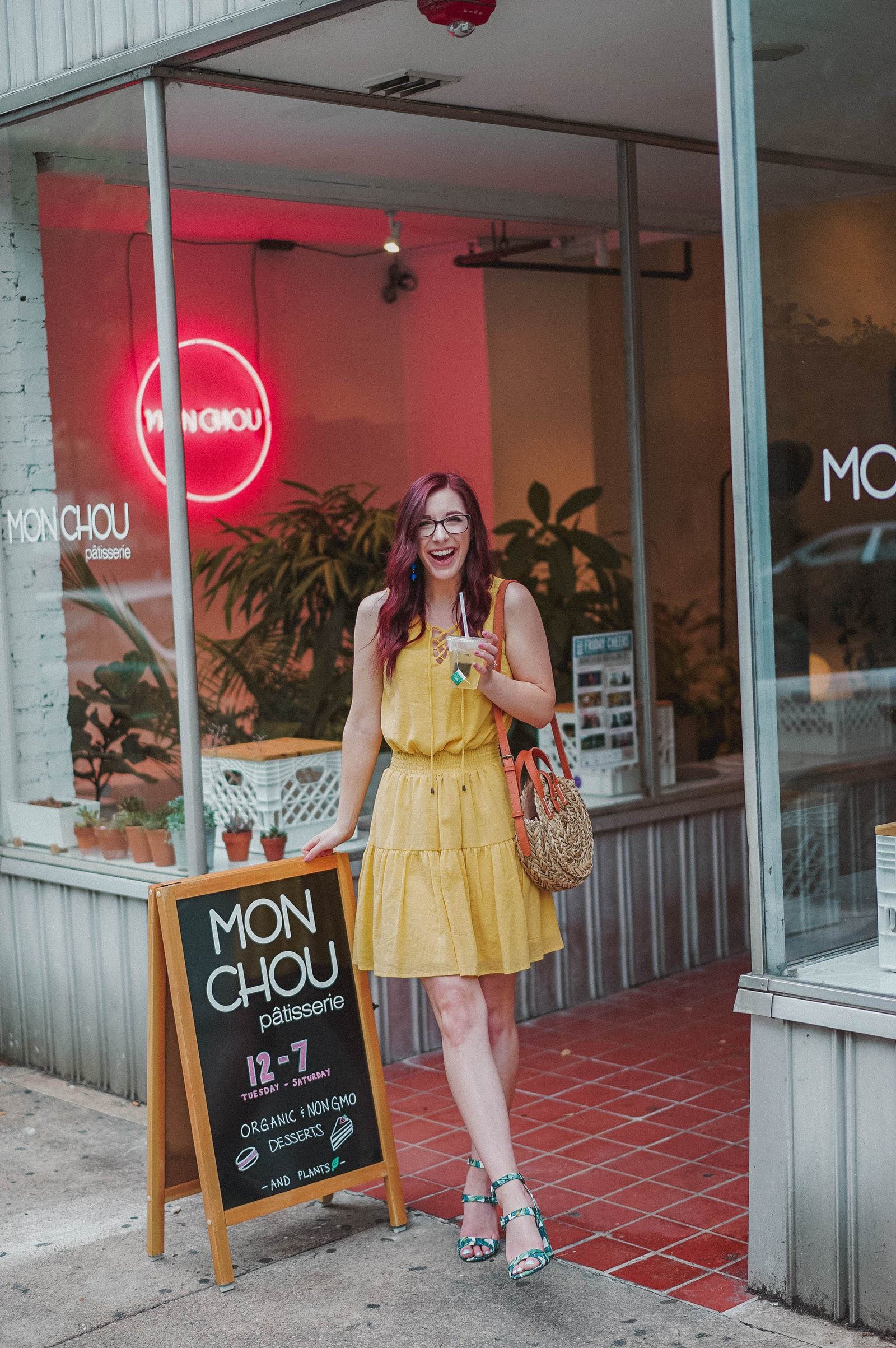 If you ask me, this dress is perfect for anyone.
The cinched waist is incredibly flattering. The lace-up neckline is flirty without being too revealing. Can we talk about the length? If you're petite, it's knee-length. If you're tall, it's slightly more mini but not uncomfortably short. Also, the price is unbeatable.  This dreamy dress will cost you four Starbucks grande frappes – A.K.A. it's only $25!
Please note that this dress is in no way sponsored. I genuinely adore it and purchased it for myself and have worn it a thousand times in the last month. Ask anyone in my family and they will agree. If anything, I overwear it (if that's possible)! If you're looking for a dress that screams, "summer vibes," then you gotta pick this up for yourself right away!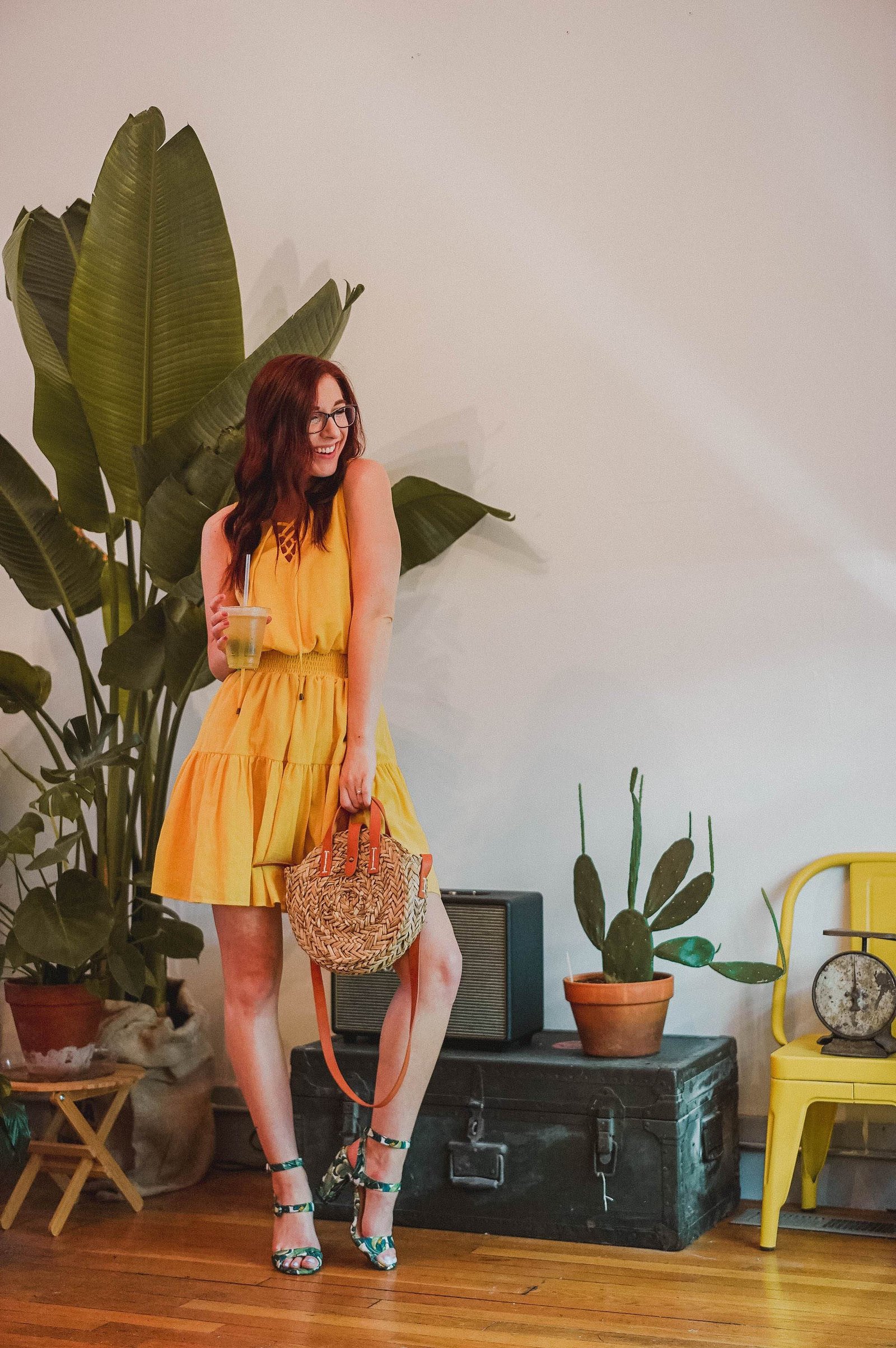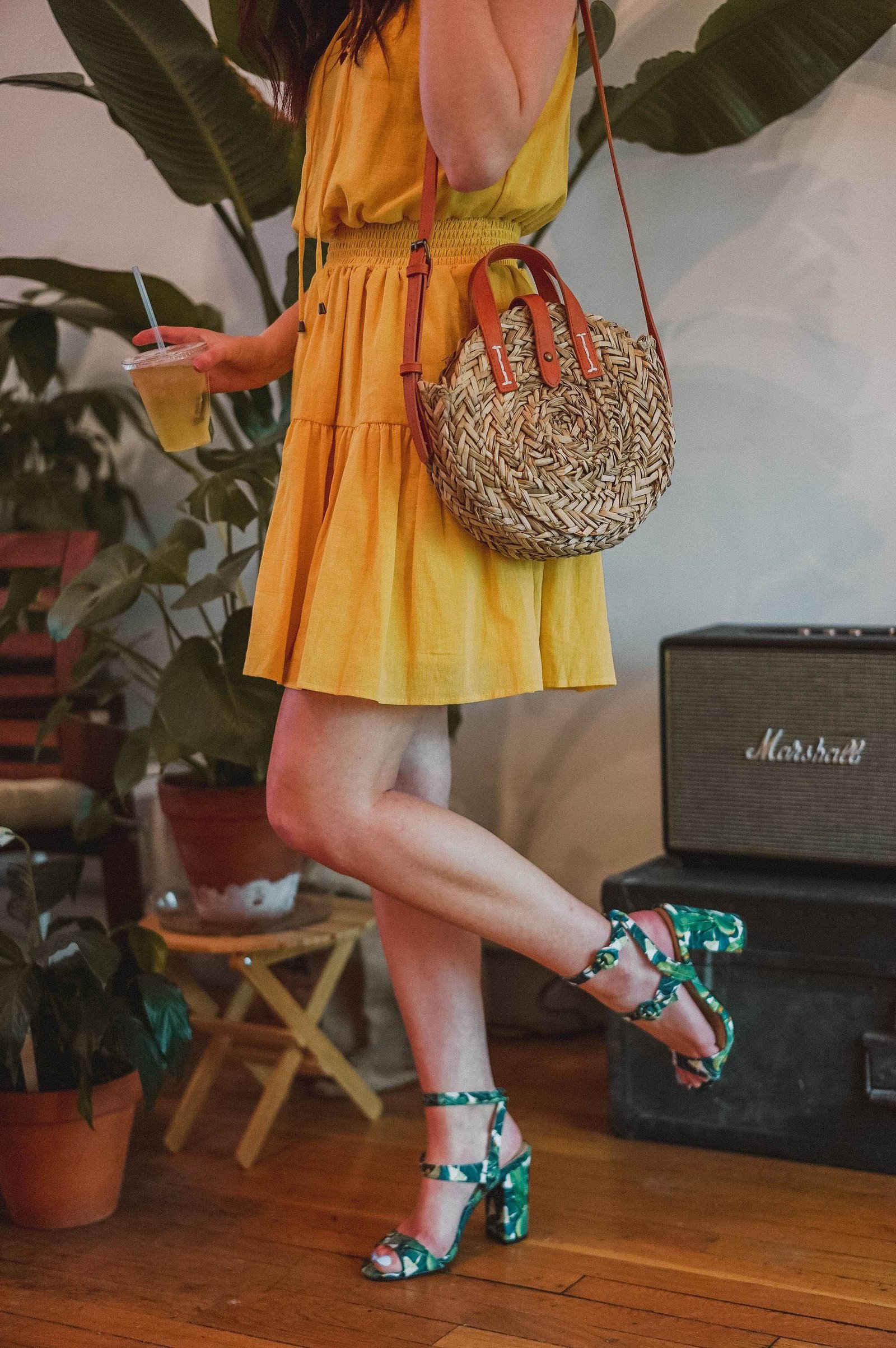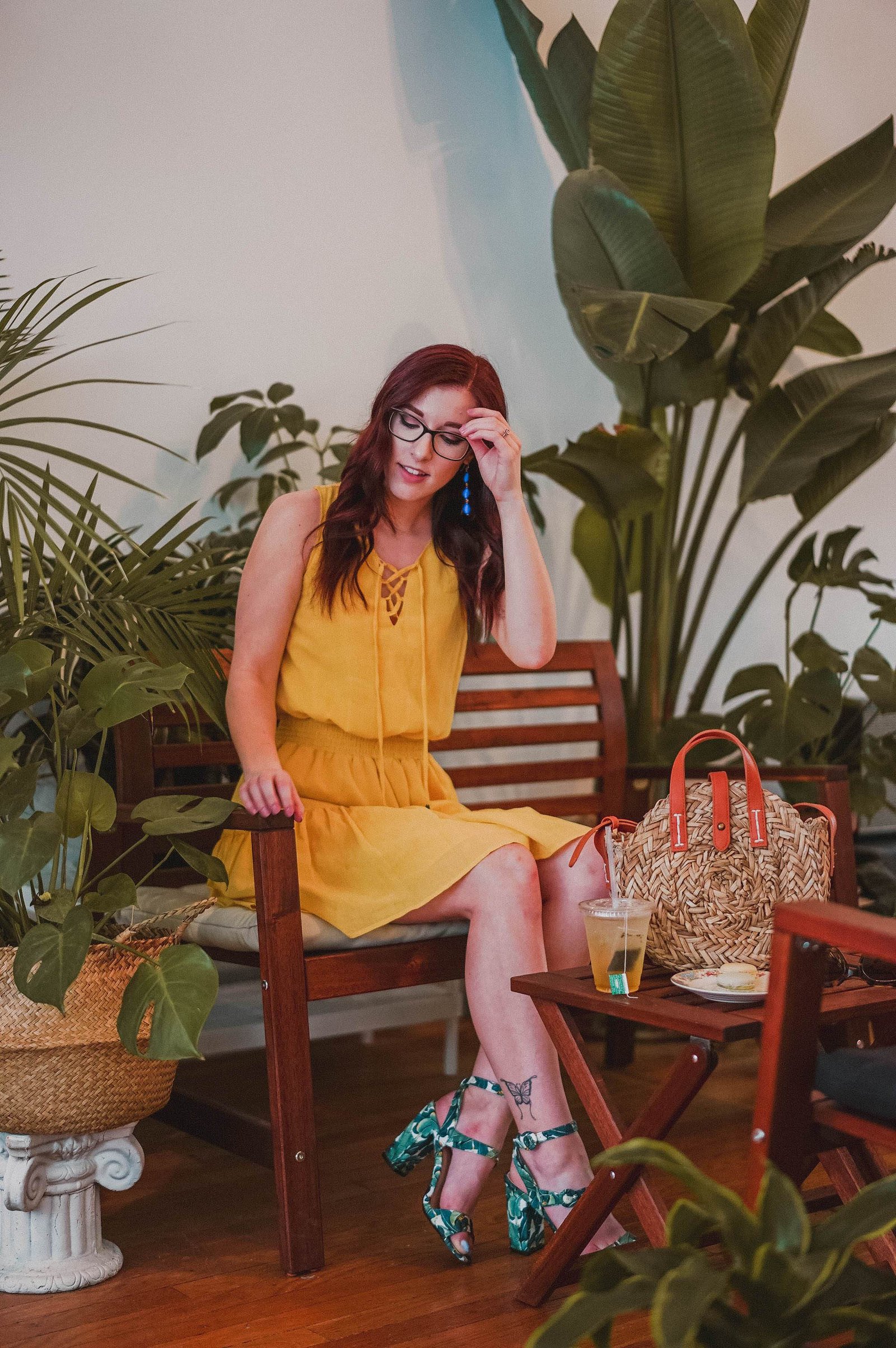 What is your favorite color to wear in the summer?