This post is in partnership with Avenue Suites and Modus Hotels and I was gifted a complimentary stay in their Avenue Executive Room + Private Terrace. This in no way alters my thoughts of the hotel and as always, all opinions stated are my own. Thank you for supporting the companies that support The Espresso Edition.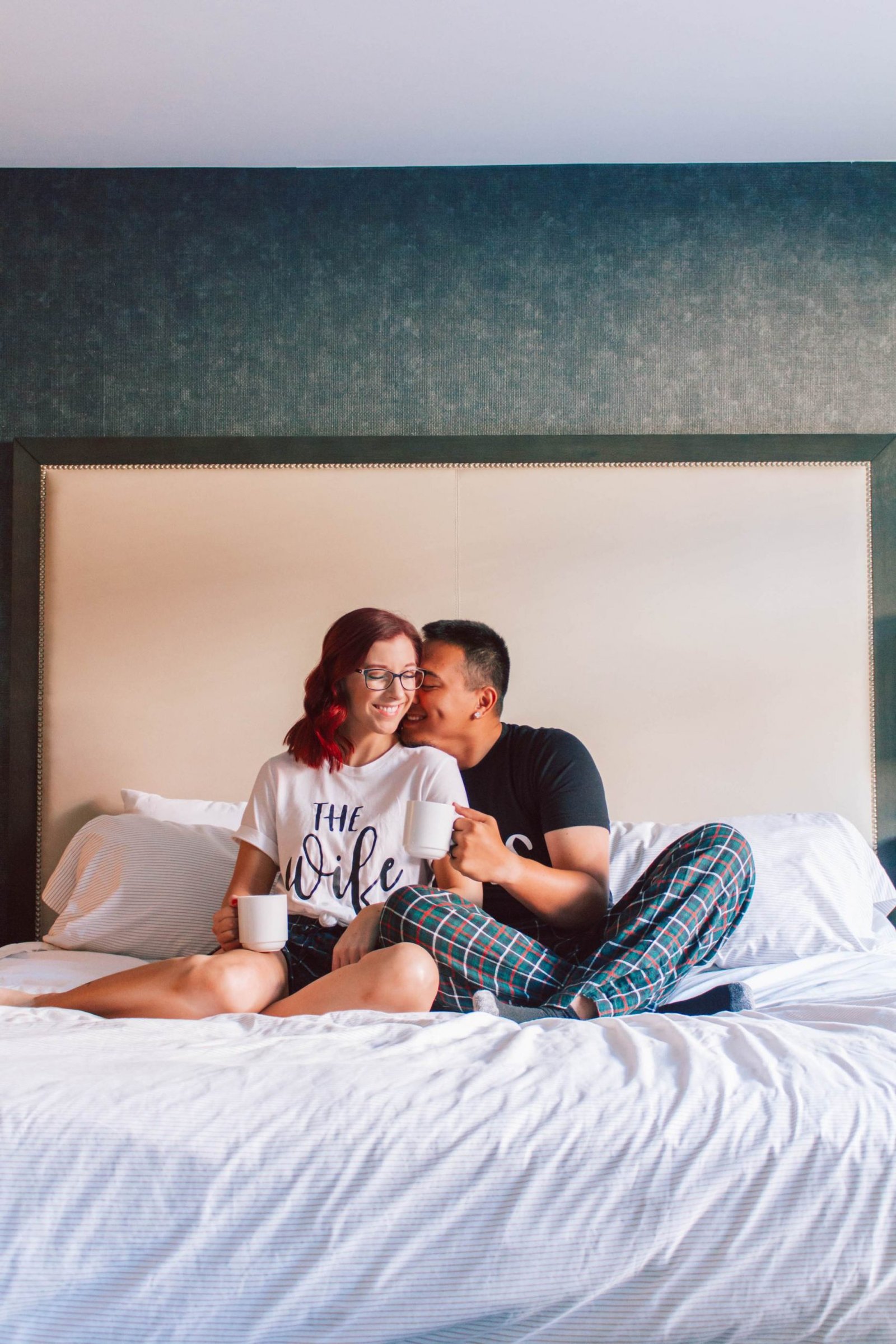 Avenue Suites made it easy to decide where I wanted to escape with my husband for his birthday. Their location in the heart of Georgetown was the perfect place for a romantic getaway.
Since Brandon was the primary reason for our stay, I decided to get his input on our trip and share a little bit about why we enjoyed Avenue Suites from his point of view. The first thing he mentioned was the staff and how incredible they were. From the cheerful front desk crew, to the valet attendant, to the bartender at the restaurant, and even the employee who called our room late in the evening to ensure we were comfortable. Everyone was incredibly accommodating and helpful from the moment we drove up until the time of check-out.
The next thing he noticed was the decor. From the bright lobby with high ceilings and a cozy sitting area filled with fun coffee table books to the photographs of celebrities from all eras on the walls. We noticed captures of George Clooney, Elizabeth Taylor, Cate Blanchett, and more! It was a modern interior that was still comfortable and inviting. The best part was how open everything felt – like there was space for everyone who came through the doors.
I've stayed at my fair share of hotels. However, I've never stayed in a hotel that I enjoyed so much, I didn't want to leave the room. That's what happened when we visited Avenue Suites! After a couple hours of exploring Georgetown and all the shops, we walked back to our room just for the sake of relaxing on their comfy bed, indulging in some snacks*, and watching TV.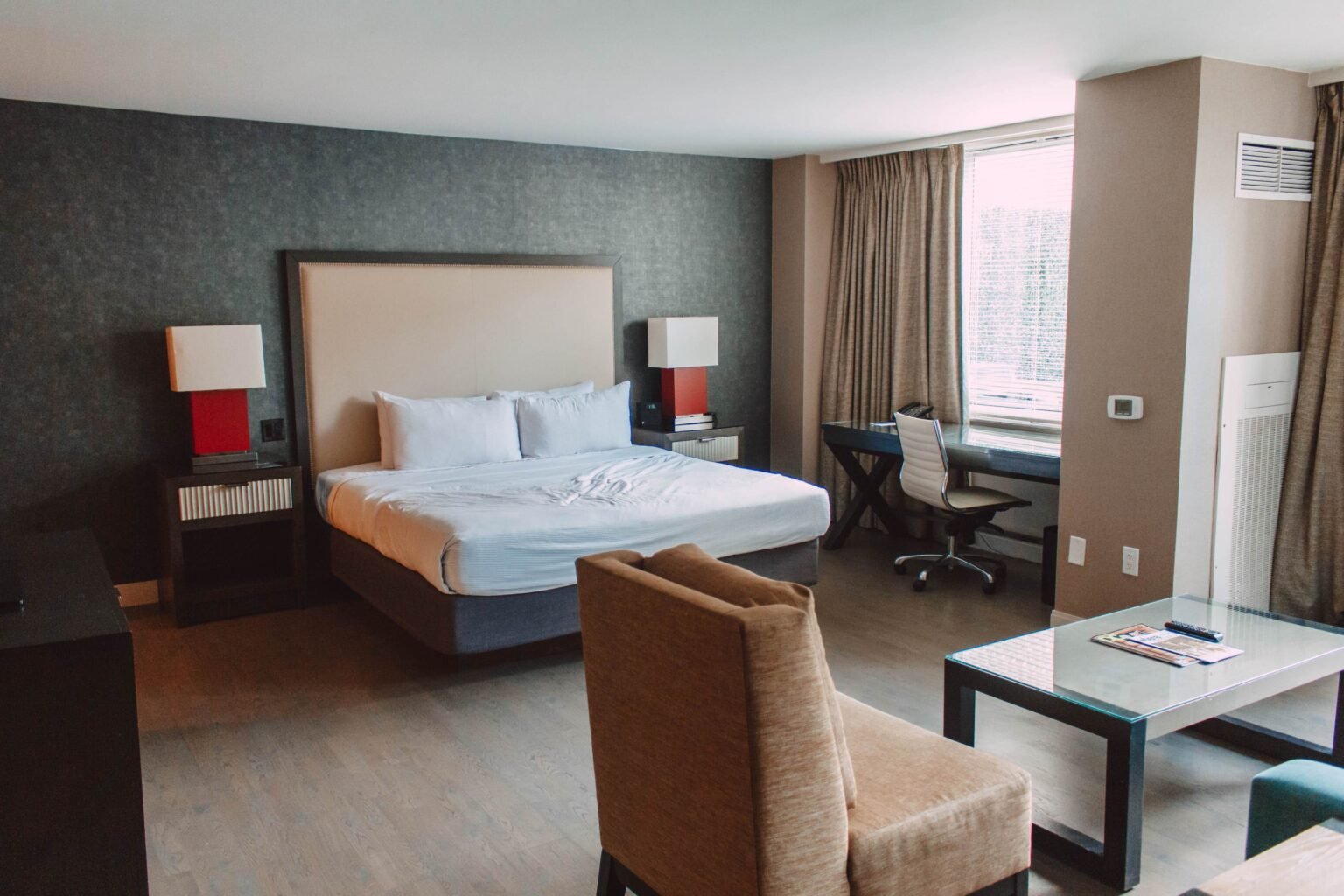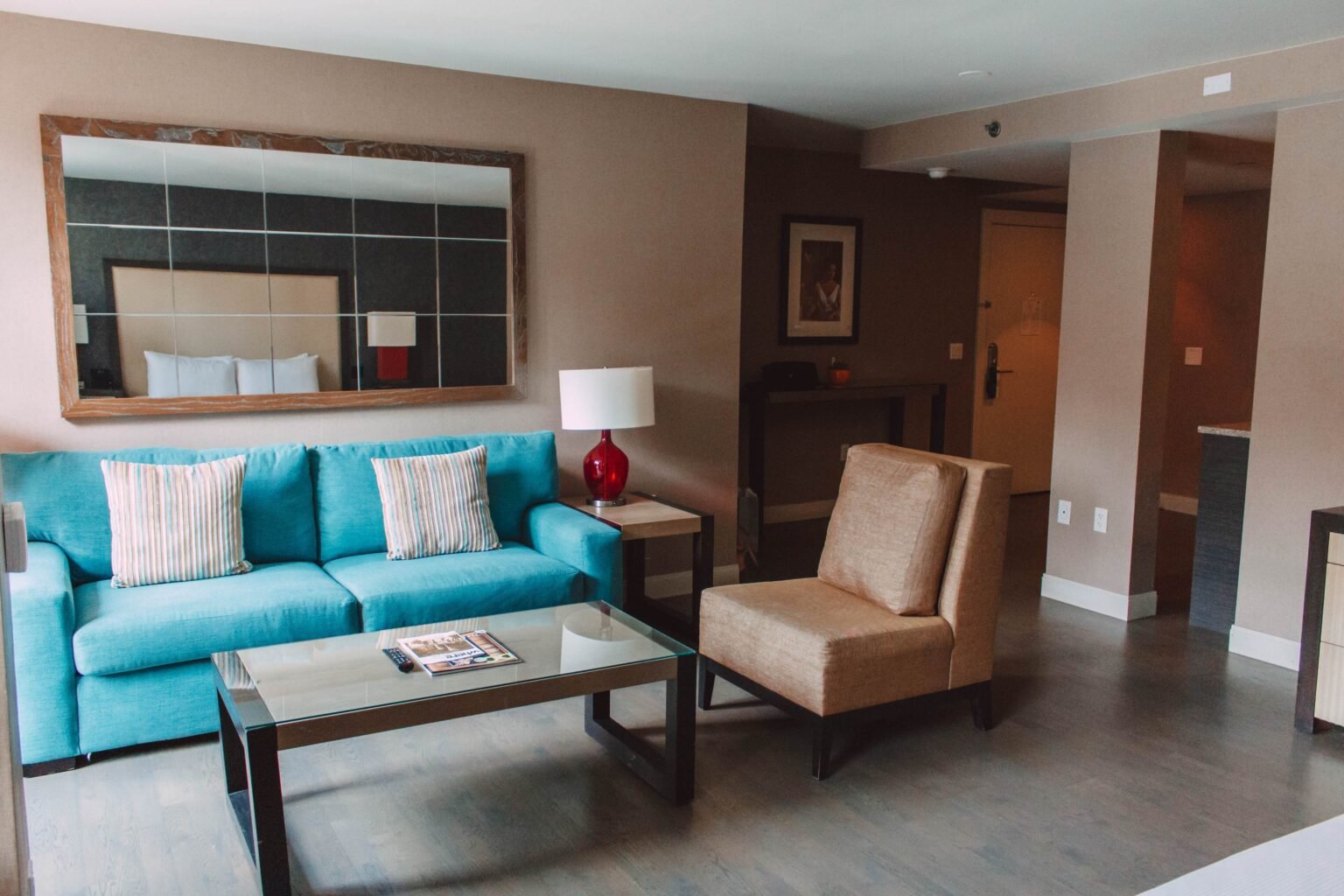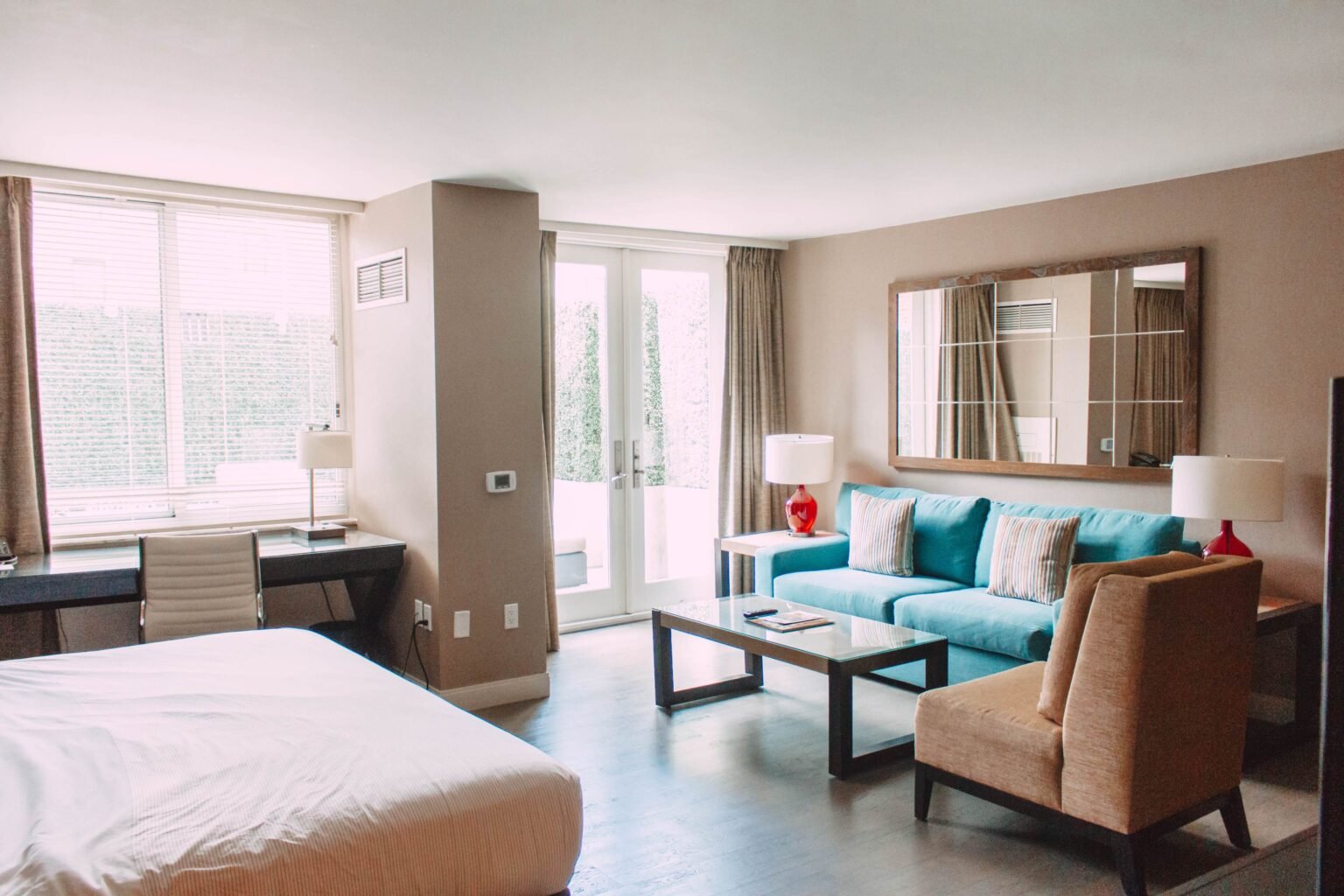 There are some incredible features to experience when you visit Avenue Suites.
One of the benefits of staying at a Modus Hotels property is their Modus Signatures. These include things like allowing pets to stay free, setting you up with complimentary fitness classes, and a program called "Stock the Fridge" (A.K.A. one of our favorite parts). *Stock the Fridge is a customized grocery program, where you choose your favorite items from Trader Joe's, and one of the staff members goes shopping for you and quite literally stocks your mini fridge with goodies! So when we came back to our suite, there were brownies and ice cream, a cheese plate, breakfast burritos, and more awaiting us!
I would be remiss if I didn't make mention of the private terrace adjacent to our spacious suite. Take a walk through the living room area and open the French doors to enter the magical outdoor patio, ensconced by tall, manicured hedges and decorated with colorful rugs, several comfy sitting spaces, and a table practically made for late-night picnics. We had every intention of setting up my laptop outside to watch a movie later after dinner, but the bed was far too comfy!
Speaking of dinner: our experience at the in-house restaurant, La Piazza, was hands down the best part of our stay at Avenue Suites. My husband and I are in complete agreement over this. We started with wine, gobbled up one of the most delicious pizzas of our life (fennel sausage and pepperoni), and somehow even made room for their Campobasso sandwich (we're talking mortadella, prosciutto, muffuletta, and more). In the morning, Brandon immediately got up and grabbed cappuccinos for us, and I spent an hour or so savoring the delicious beverage.
Truthfully, I could keep going about how incredible our stay was at Avenue Suites, but really I just want to prod you to book a visit to experience the magic for yourself. In fact, they've been kind enough to provide a discount code for my readers, and if you book through my link (just click on anywhere in this post that reads "Avenue Suites") you'll receive 15% off your stay.
---
related posts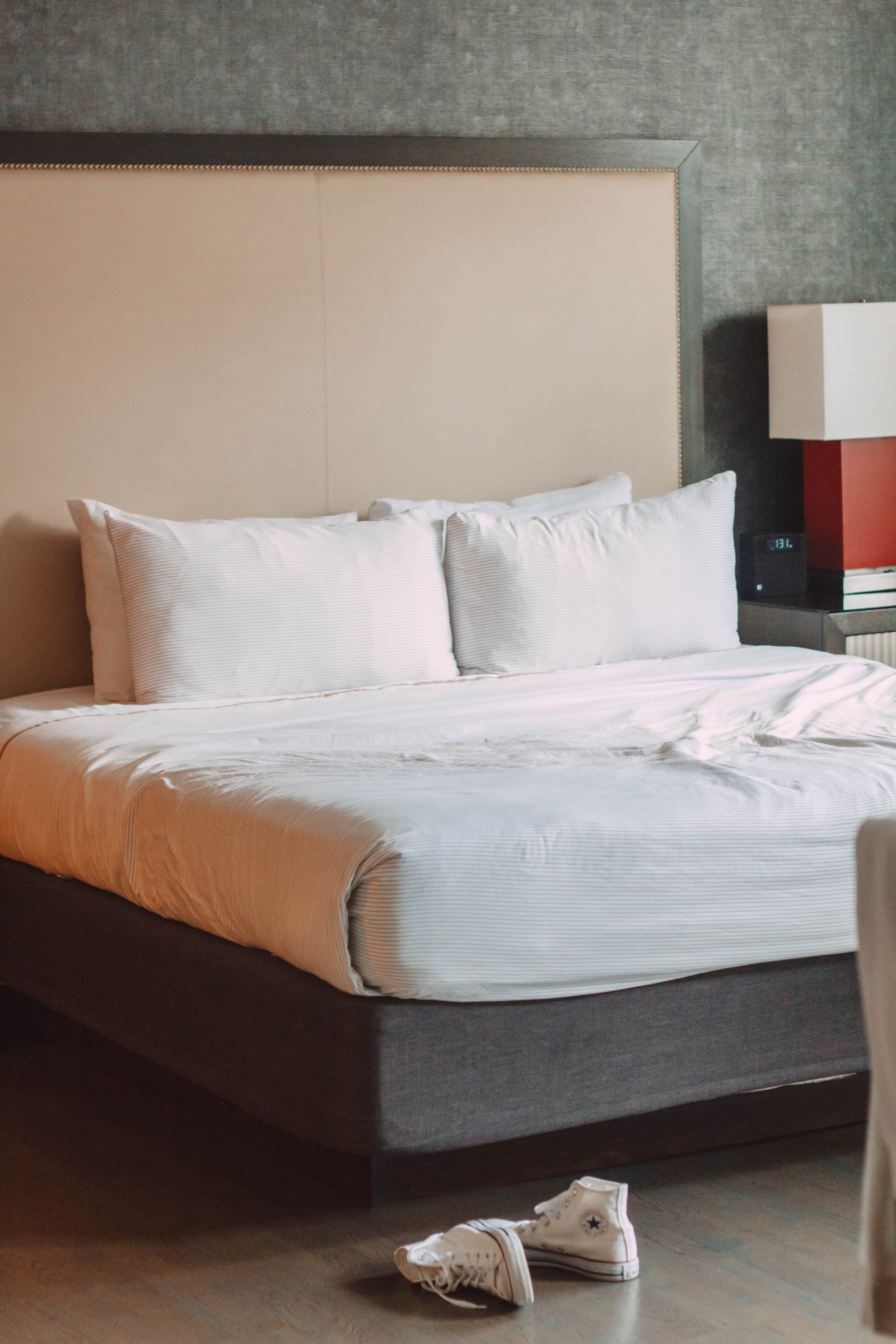 So the real question is: when will you be visiting Avenue Suites?