This post is in partnership with The Blackburn Inn, who so kindly comped our overnight stay. This, in no way, alters my opinions and review of the location. Huge thank-you to the companies who allow The Espresso Edition to branch out with new endeavors, and to my readers for supporting me and these companies.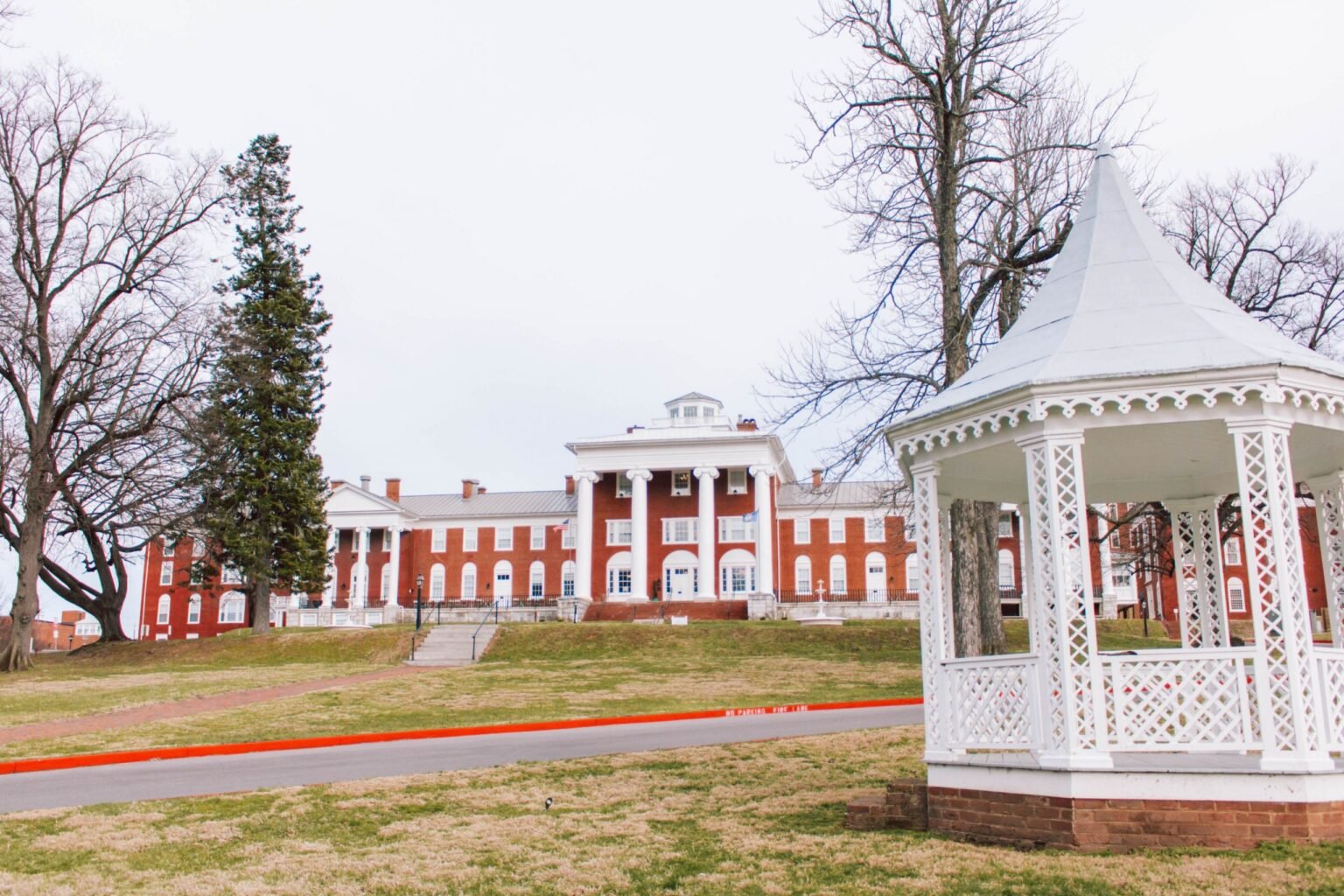 What better way to kickstart spring than with a trip to The Blackburn Inn in Staunton, Virginia? It's the perfect escape from reality!
Last weekend, my husband and I had the wonderful opportunity to road-trip up to Staunton, VA (a little less than two hours northwest of Richmond) for an over-night stay at The Blackburn Inn. We weren't entirely sure what to expect. Neither of us had ever visited the city of Staunton, and all we knew of the hotel was that in its past life it had been not only an asylum, but also a prison. There's certainly some interesting history surrounding the place! However, it completely won us with its charm, from the moment we entered the giant, circular driveway for check-in on Sunday, to the last time we walked down the grand double-staircase on Monday.
Some folks asked us if we were uncomfortable staying there, knowing the more challenging history of the building. My response? Certainly not. If you didn't know … you'd never know! The inn feels like a combination of The Notebook and Gone With the Wind. It's romantic and spacious, modern and relaxing. I would suggest a trip here if you're looking for a place to take your significant other for an anniversary. I would also highly recommend it if you're an entrepreneur, author, or partake in any other kind of business and you need a quiet escape from the hustle and bustle of everyday life. I absolutely say you need a trip here if you enjoy history, culture, and feeling at peace. So, basically, no matter your situation, this is an excellent place to stay.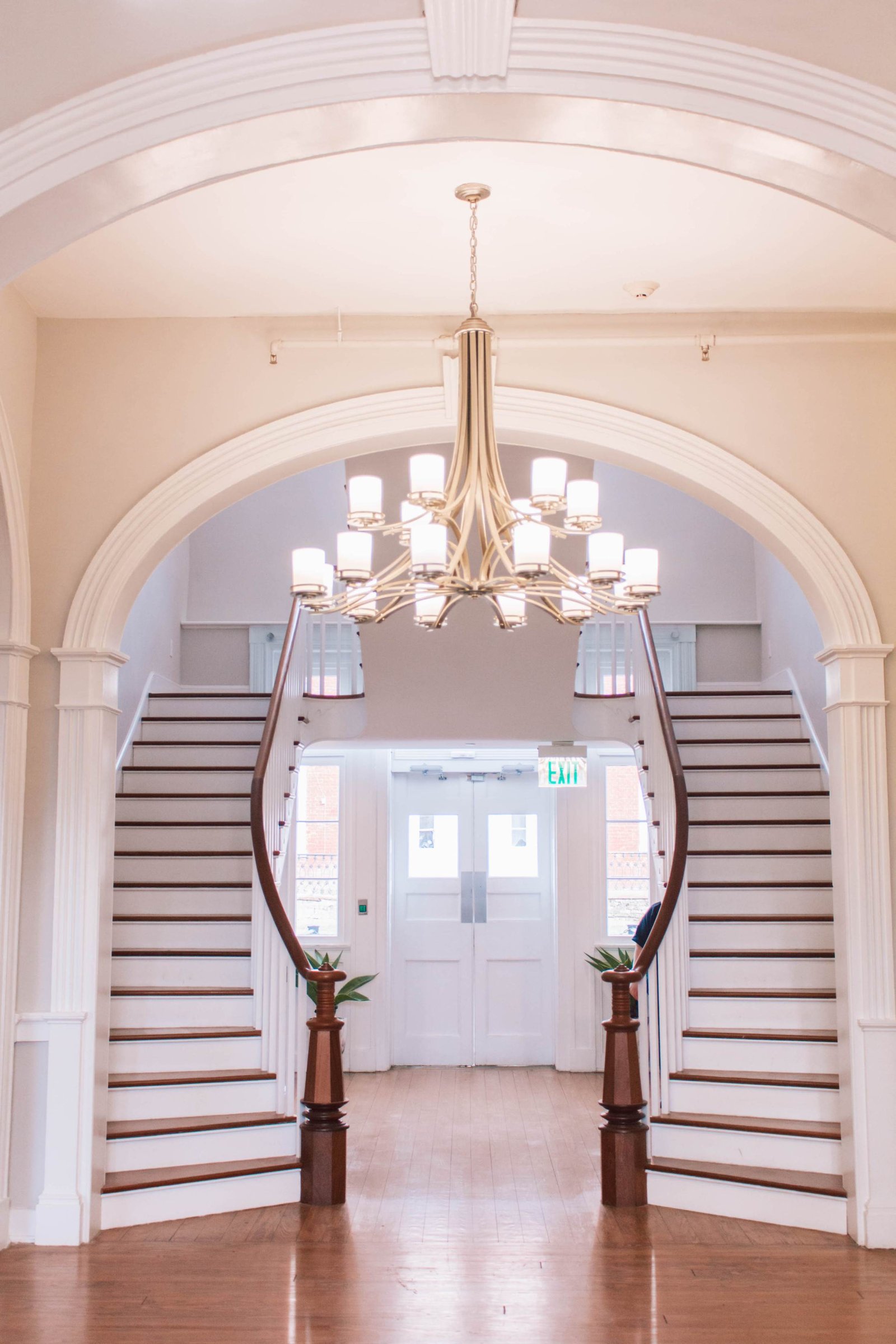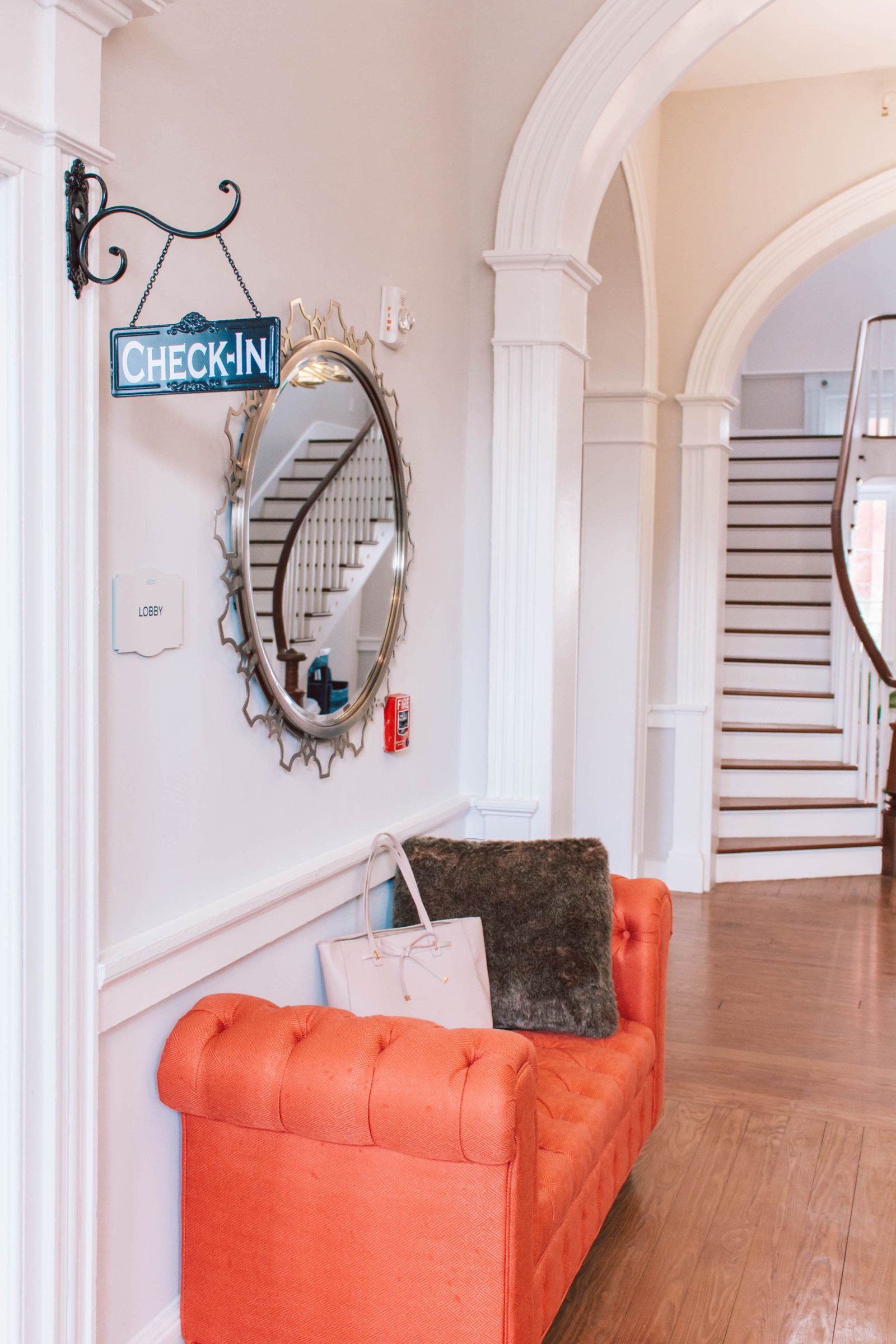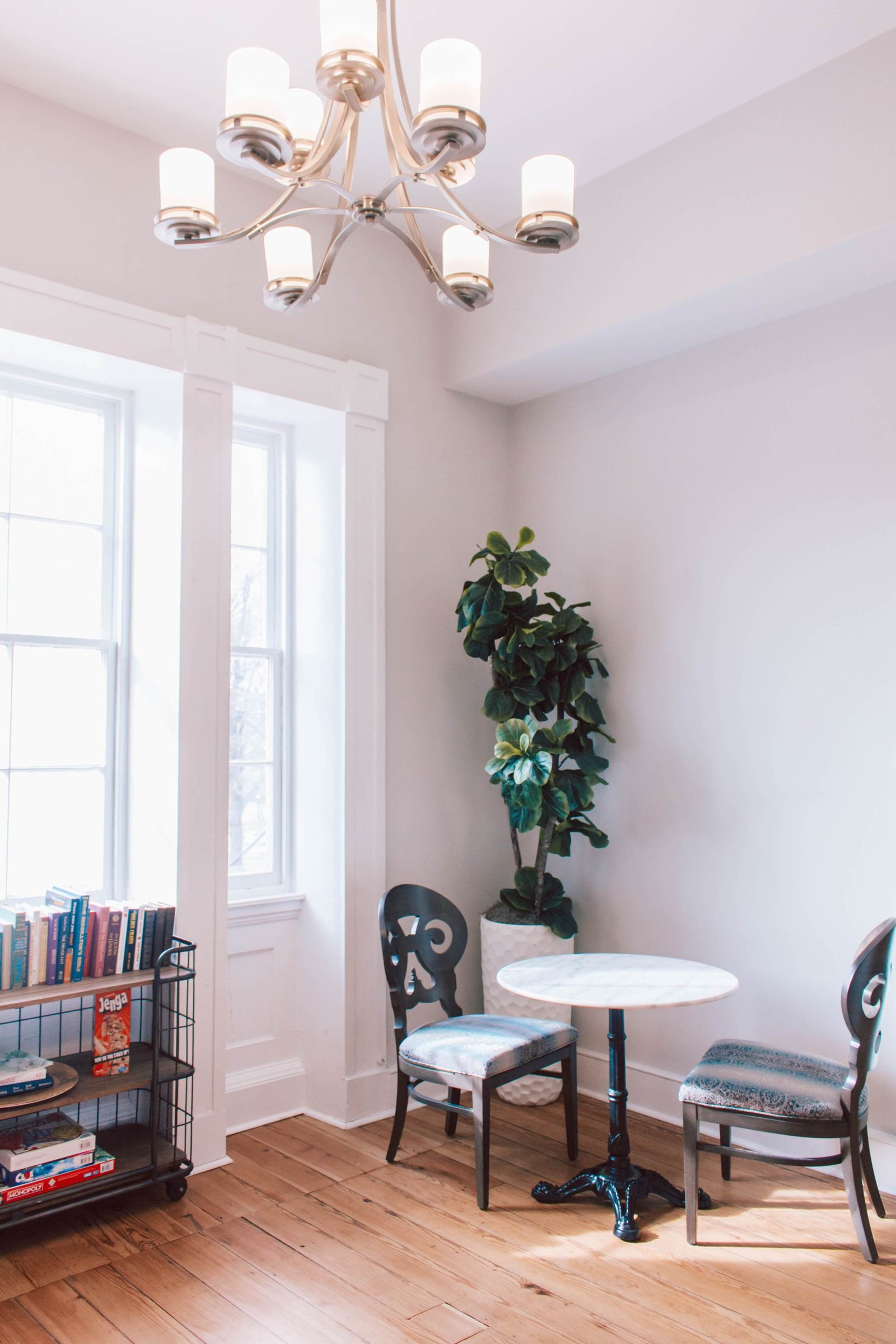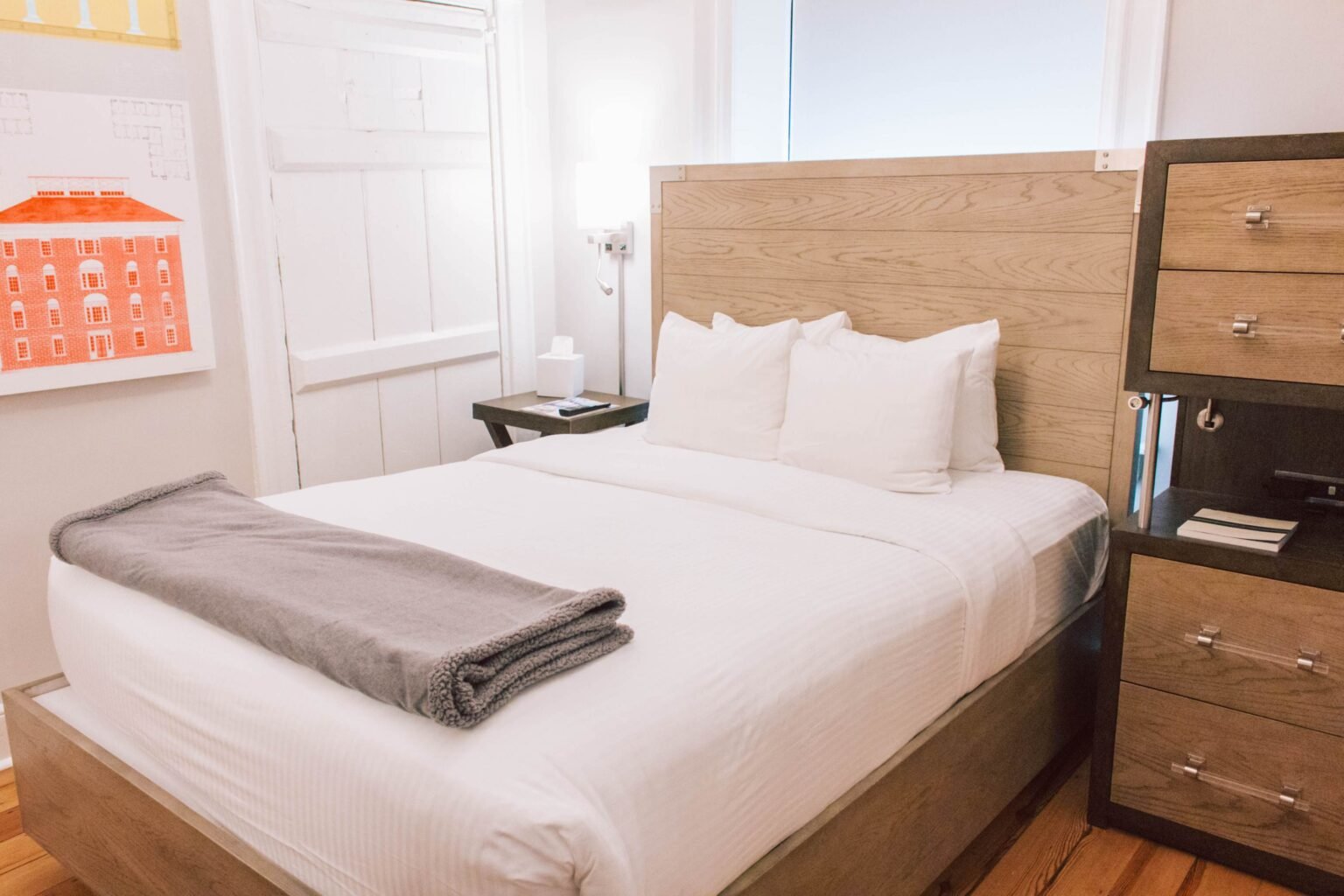 The Blackburn Inn is unlike any other hotel I've visited.
Each and every bedroom is unique, so you can expect a different experience with each stay. The queen beds are plush and comfortable, the rain-style showers are sizable (you can also book a room with deluxe tubs to soak in), and our particular spot on the third floor included a foyer with the perfect amount of space to store our luggage and get ready in the morning without bumping into each other.
I was pleasantly surprised to see that they offered a complimentary breakfast bar in the morning. Most of the foods were from local artisans and bakeries (they even included croissants from our new favorite café). This is hosted in their bistro on the first floor, which also offers happy hour and dinner later in the day. If you have any desire whatsoever to depart from the inn, you can find suggestions of nearby eateries on their website.
. Honestly, once we were there, we really didn't want to – it's glorious. It's only half a mile from downtown Staunton, but far enough removed from all the hustle and bustle of "normal life" that it feels like such a luxurious escape from reality.
If I were to truly express every pleasant thought that occurred to me on this trip, I'm pretty sure I could write a book. The Blackburn Inn was definitely somewhere I will be visiting again. Staunton hosts so many hidden gems, and I can't wait to share more about them in my city guide, coming soon!
---
Related Posts