Novelty tees can be seen as a little kitschy, but I believe they were designed for ease of wear and ultimate cuteness – especially in the spring!
When The Home T reached out and offered one of their "insanely soft shirts," I couldn't pass up the opportunity – especially when I noticed this one with my home state on the front. I've been wanting a tee like this for quite some time, and the charcoal gray is perfect to pair with a plethora of outfits. I knew this piece would be ideal for my trip to Staunton, Virginia. Obviously, I'm pretty proud of my state, and I love showing that off! Even though I was road-tripping to a town I'd never visited, I didn't feel like a tourist at all. I actually styled this top two ways in the same day, and loved that it was incredibly versatile. Since I only got photos in this particular outfit, would you all like for me to share the other way I wore it?
---
Outfit Details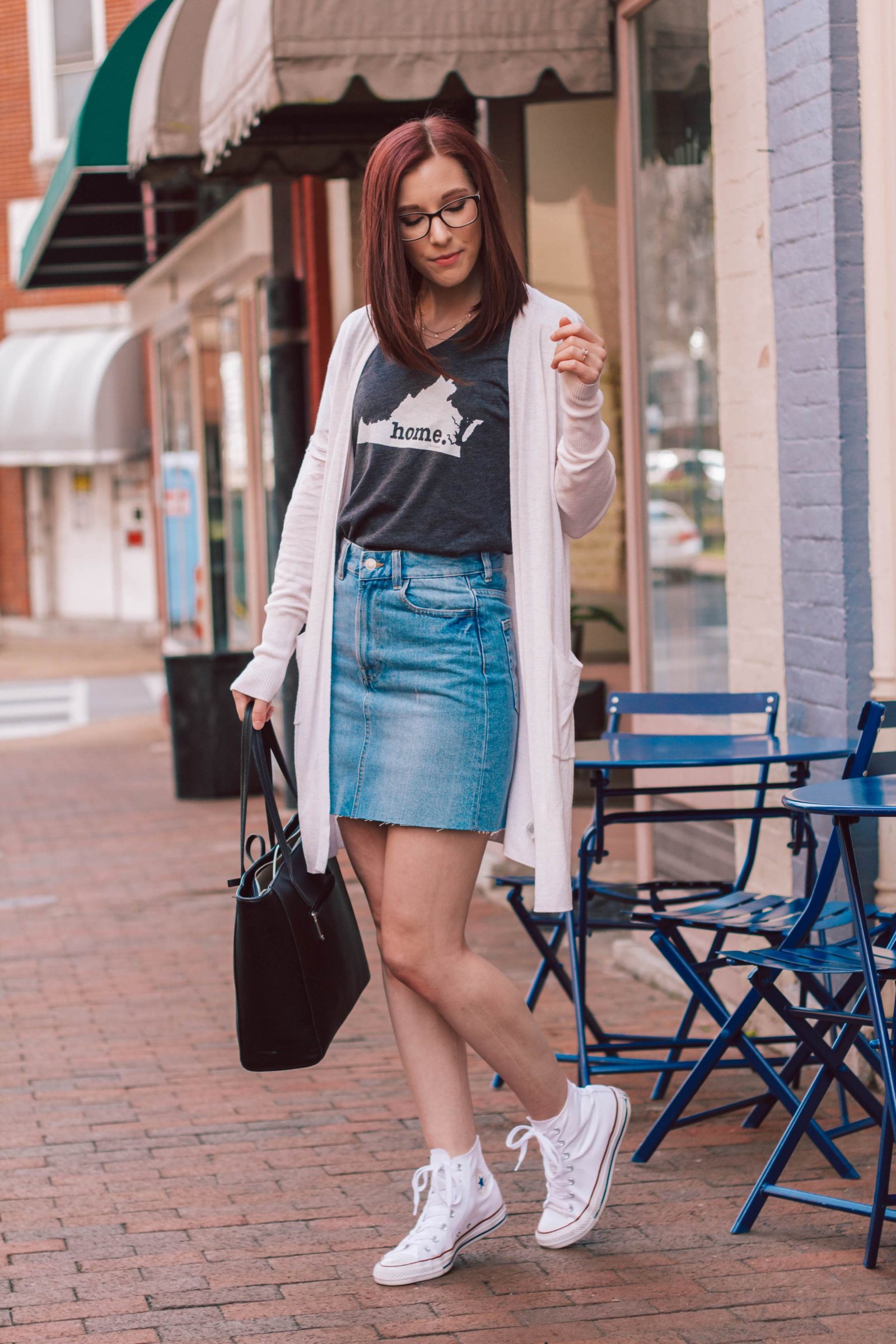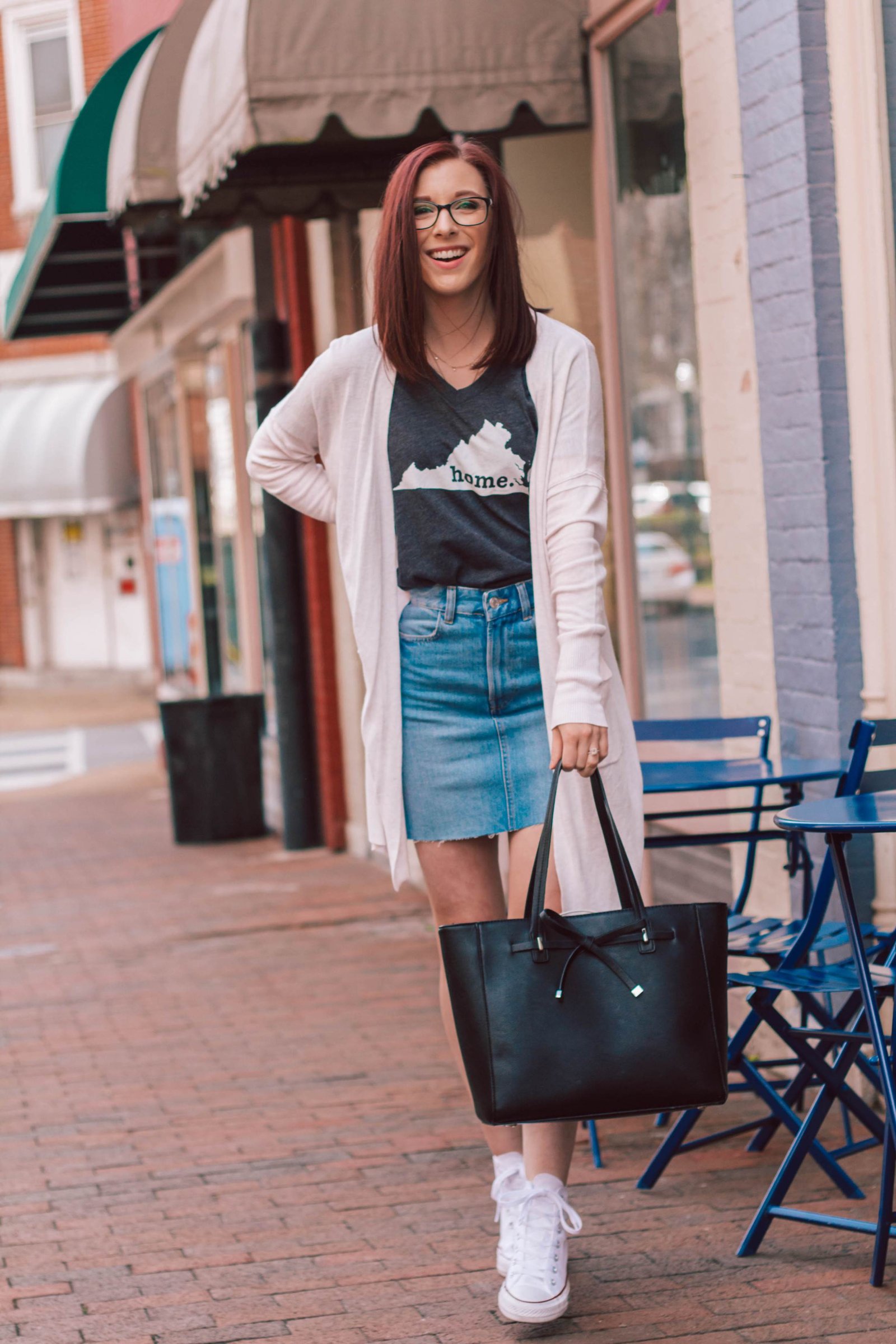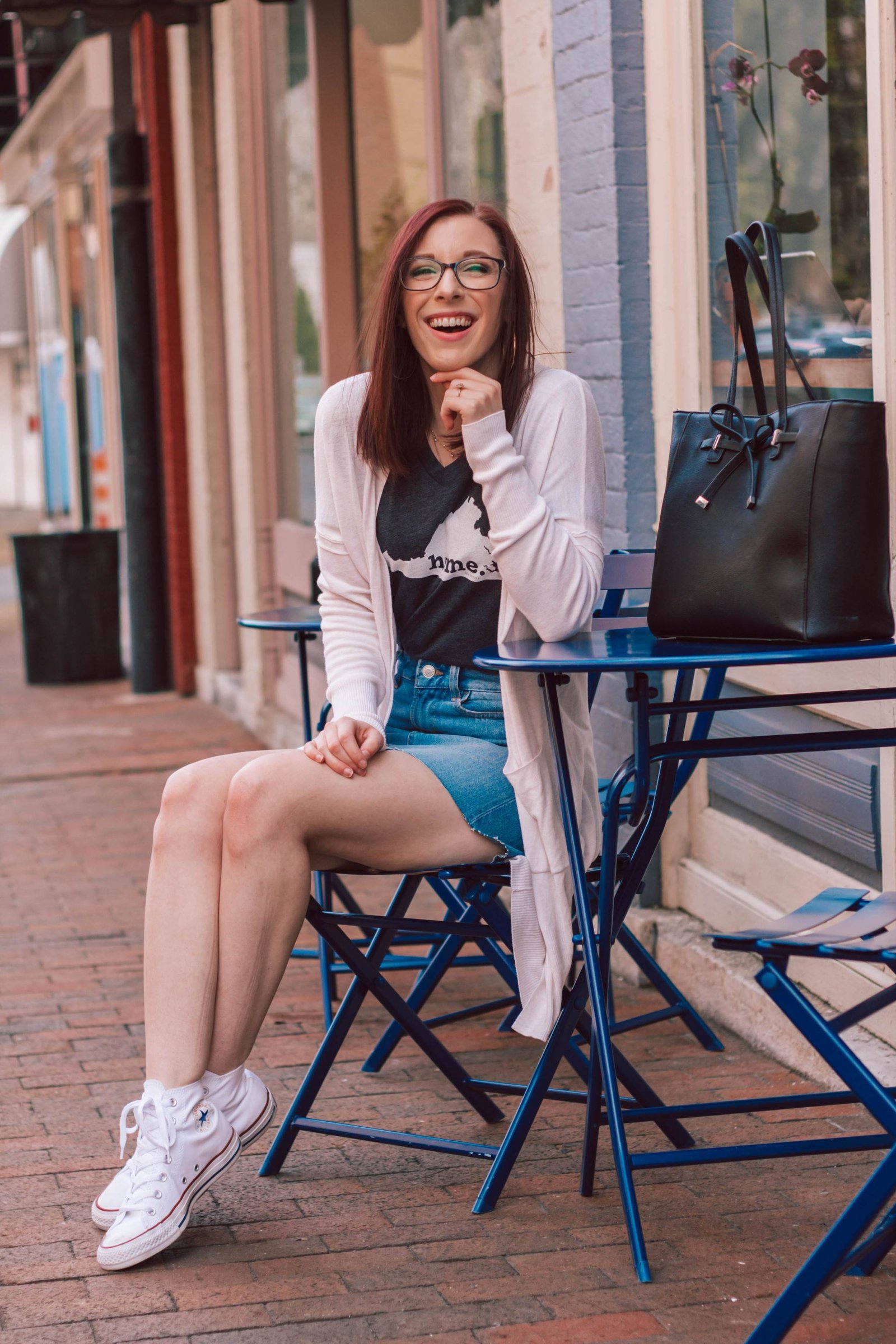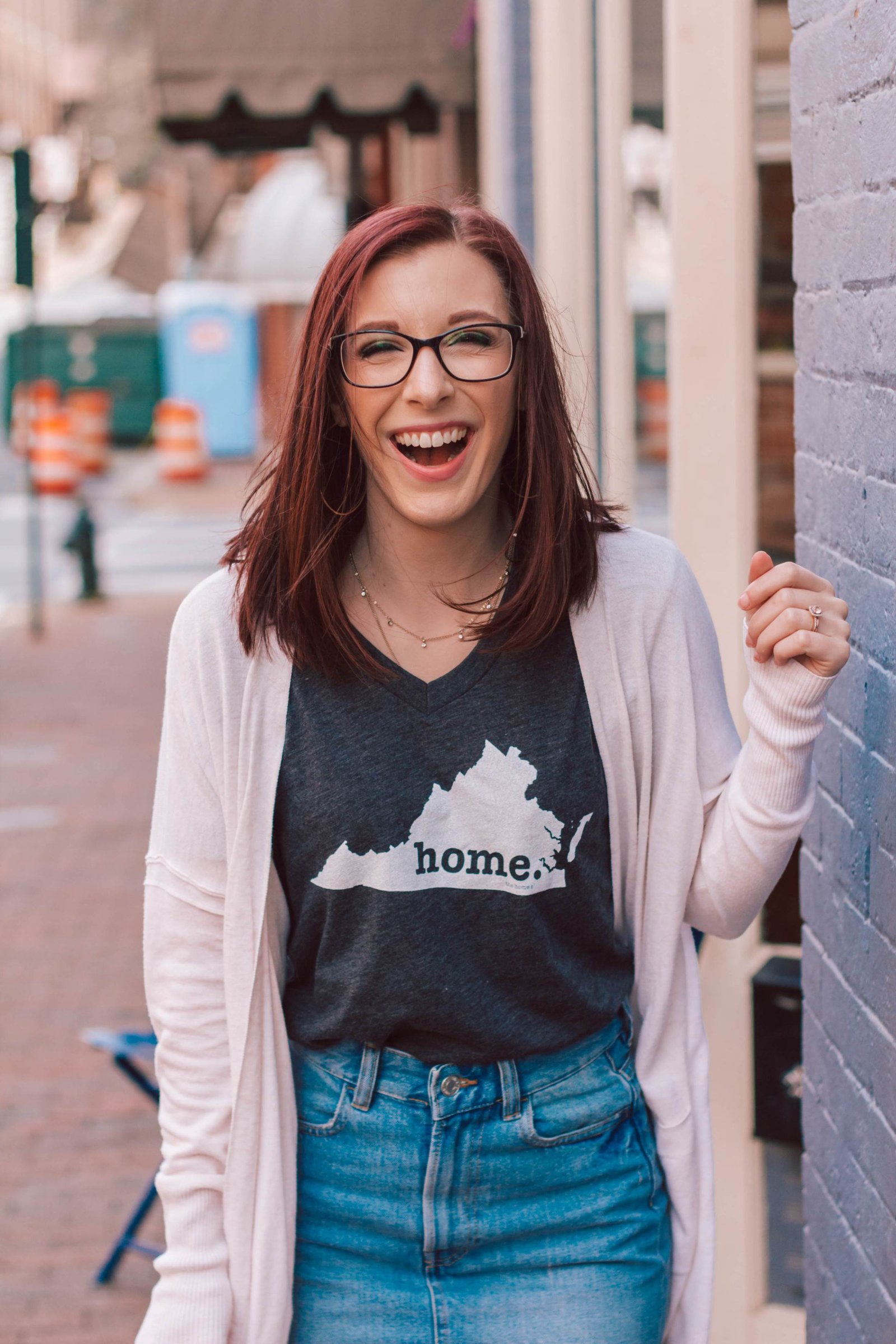 Why are novelty tees so great in the spring, you might ask? The answer is simple: layering!
I'm a massive fan of easy layering and lots of outfit options. The more use I can get out of one piece, the better. So when it comes to novelty tees, it's a massive bonus if I can wear them numerous ways. I styled this particular VA shirt with a denim jacket, black pants, and a pair of sneakers – then transformed it halfway through the day by switching to a denim mini skirt and longline cardigan with the same sneakers. I can also see myself wearing the same tee knotted in the front with cutoff shorts and a blazer on a warmer day. There are so many options!
---
Related Posts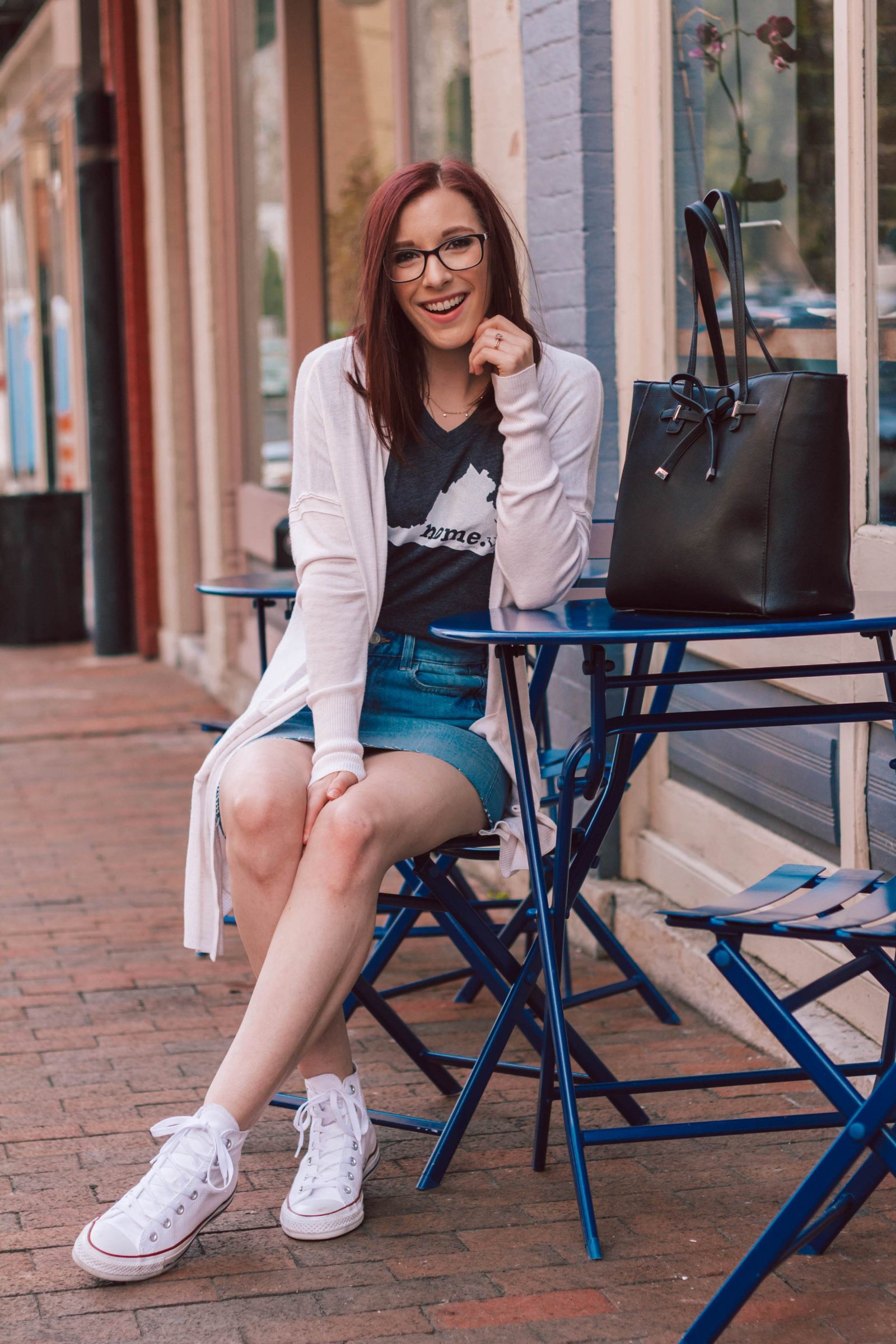 What's your favorite way to wear a novelty tee?